I feel like when I did the last couple age groups for Christmas gifts I went more general, however because Jack is my oldest and I cant speak for kids aged much over 7 or 8 I am going to go ahead and say that these are all the best gifts for a 6 year old boy in my opinion. I would likely buy all of this however for a boy anywhere in the Kinder – 4th grade range! Lets face it, this gift guide is full of slightly less 'cute' gifts, but I think they all will make the little man in your life thrilled! If you haven't followed along I am completing gift guides for the whole family this week so stay tuned and sign up for emails for more great picks! Also be sure to grab the discount code for one of the items, specially for my readers!
this post contains affiliate links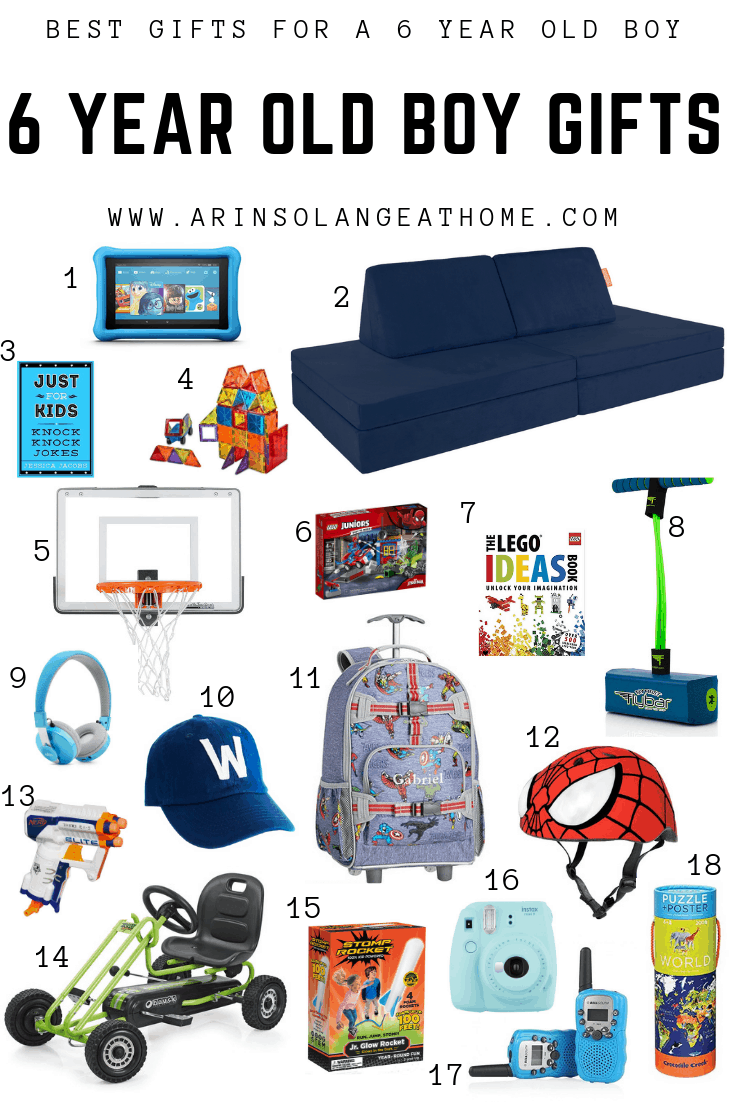 Gifts for a 6 Year Old Boy
1 // 2 // 3 // 4 // 5 // 6 // 7 // 8 // 9 // 10 // 11 // 12 // 13 // 14 // 15 // 16 // 17 //18
I hope you loved these ideas! If you're looking for some stocking stuffers be sure to check out this blog post for more great ideas!