This page contains affiliate links
Below are current sales. This page will be frequently updated, so if you are looking for something, let me know and I will watch for the sale on that item!
Current Sales
Posted on 3/20
ANTHROPOLOGIE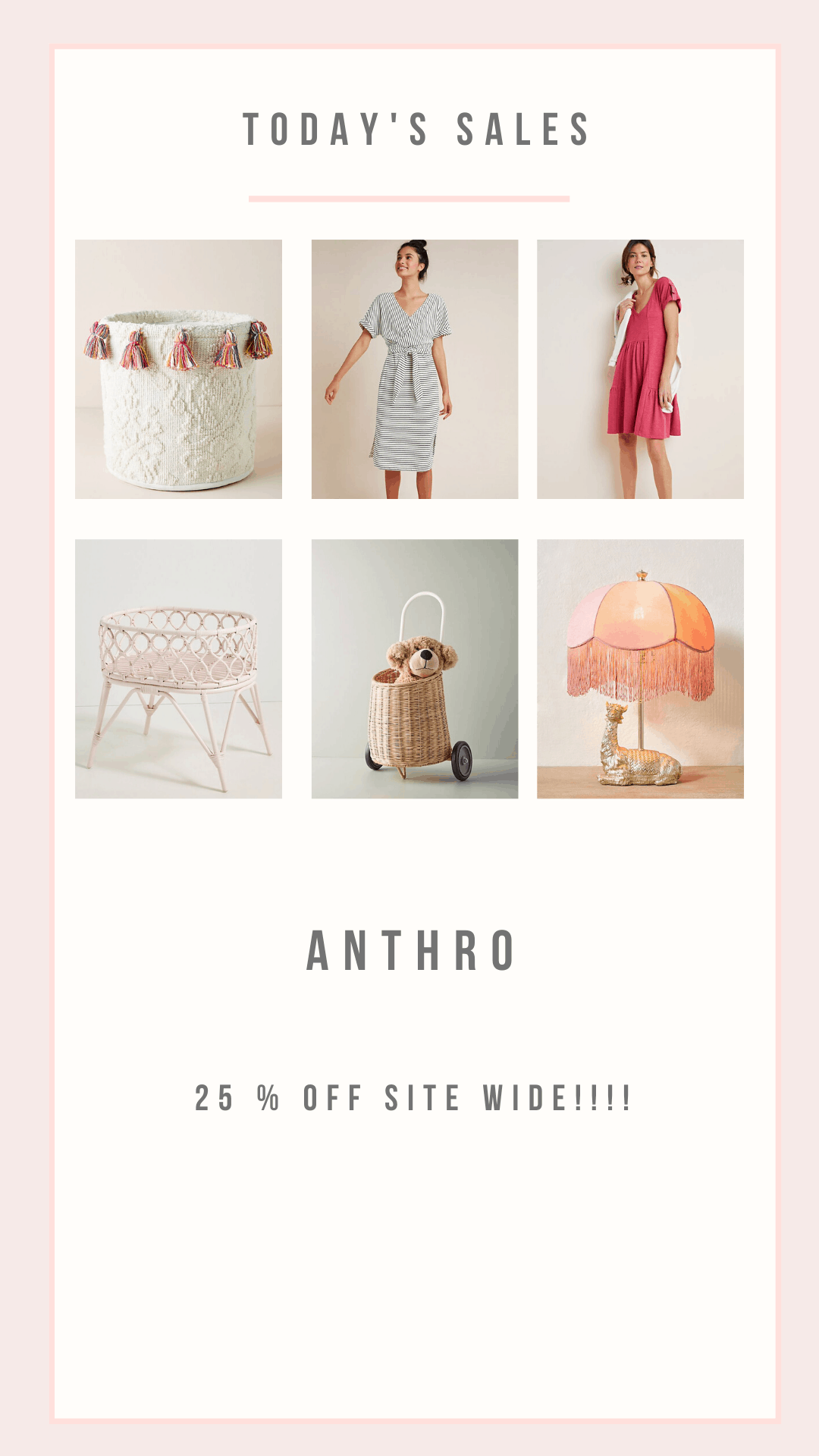 A FEW FAVORITES ABOVE:
BASKET | BLACK AND WHITE DRESS | PINK DRESS | PINK DOLL BASKET | LUGGY (WE OWN AND LOVE THIS!) | LAMP
Posted on 3/20
NORDSTROM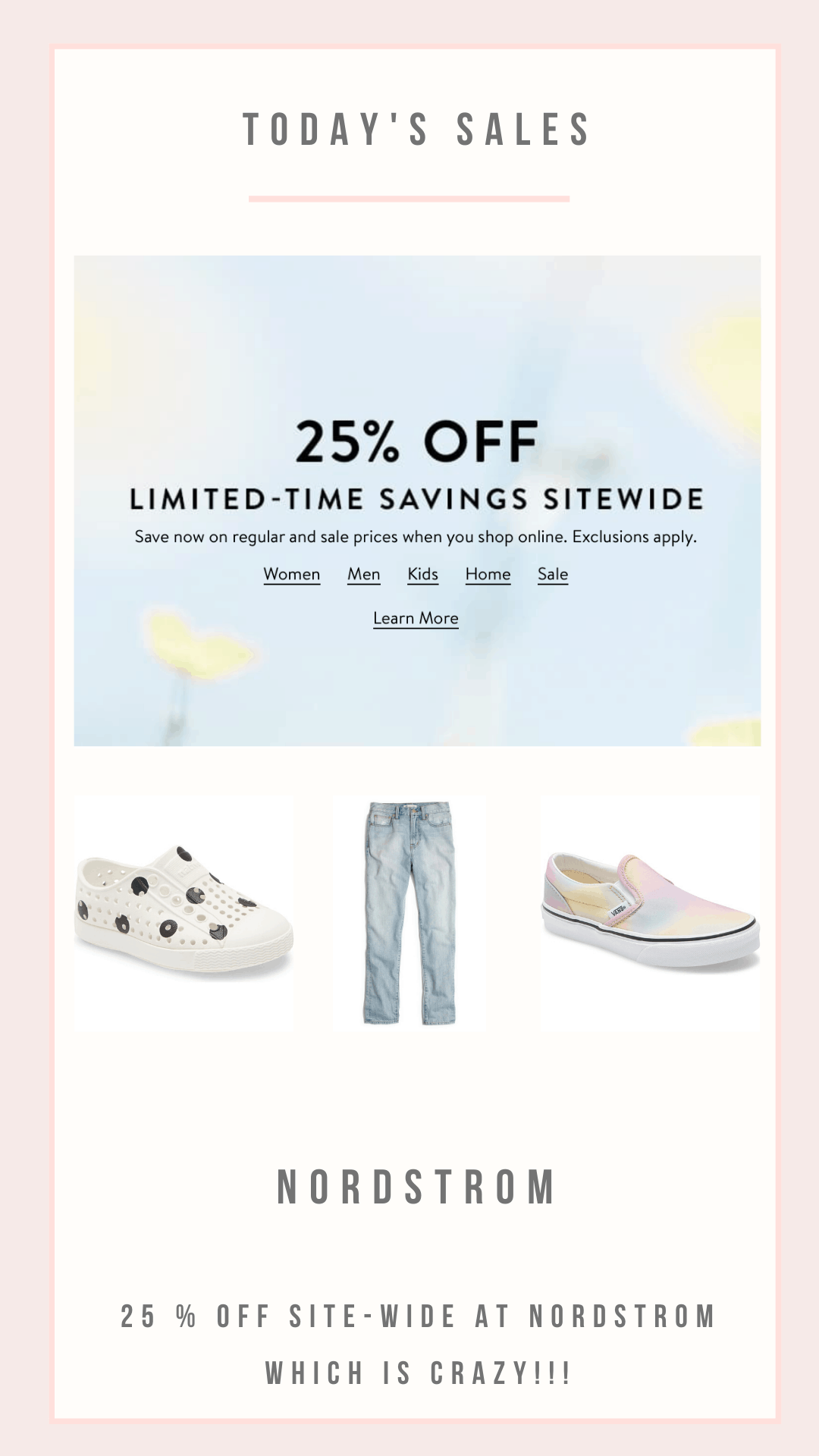 A FEW FAVS YOU SEE ABOVE:
NATIVES – BEST SUMMER SHOES FOR KIDS
JEANS – I LOVE MADEWELL JEANS AND THIS IS A GREAT TIME TO GET THEM
VANS – AVE AND I BOTH HAVE THESE AND I LOVE THEM!