If you follow me on Instagram you have likely gathered that I LOVE Valentines Day. I mean what is better than a holiday where yo get to decorate with pink and hearts, and share love with everyone around you? I rounded up my Valentines Day Favorites for you guys, so you can jump on my bandwagon and get into the holiday spirit!
* this post contains affiliate links. Read more about that here.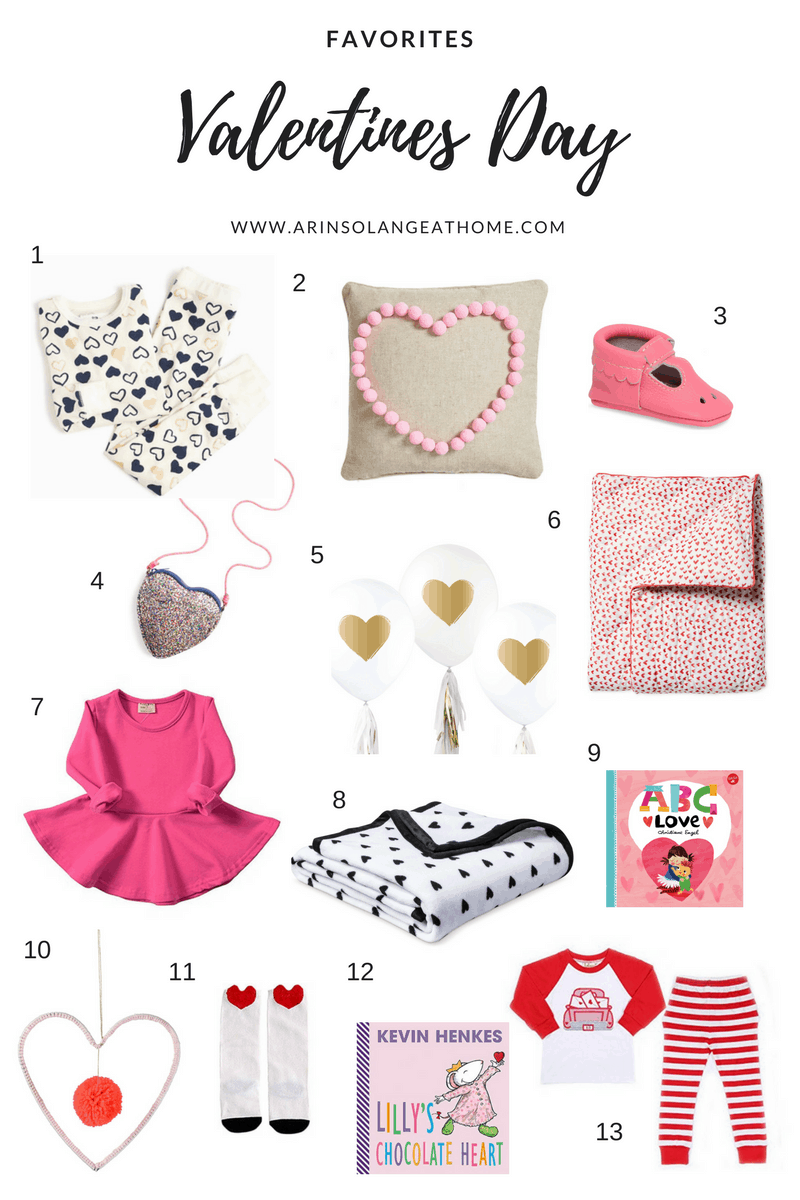 Valentines Day Favorites
1. Little Girls Heart Pajamas. // 2. Heart Pom Pom Pillow. // 3. Pink Baby Mary Janes. //. 4.Glitter Heart Purse. // 5. Gold Heart Balloons // 6. Heart Baby Quilt // 7. Pink Skater Dress // 8. Black and White Blanket // 9. ABC Love Book // 10. Hanging Heart Wall Art // 11. Heart Knee High Socks // 12. Lilly's Chocolate Heart // 13. Valentines PJs
I hope you find some Valentines Day Favorites that you love on this list!! If you're looking for more Valentines Day goodies, head over to my girl, Navy's Blog to check out her favorite finds!!