One of the things that instantly sold me on our new house was the laundry room. It had the bones and space needed to be a functional mud room and laundry room all in one for our little family.
Originally the room was a pretty minty color, but in true Arin fashion – it is now a great neutral grey. I chose to add some storage solutions in the room to allow for the room to be both functional for our family while still looking clean and presentable due to its location right off the kitchen. Below are some links and details on where to buy similar items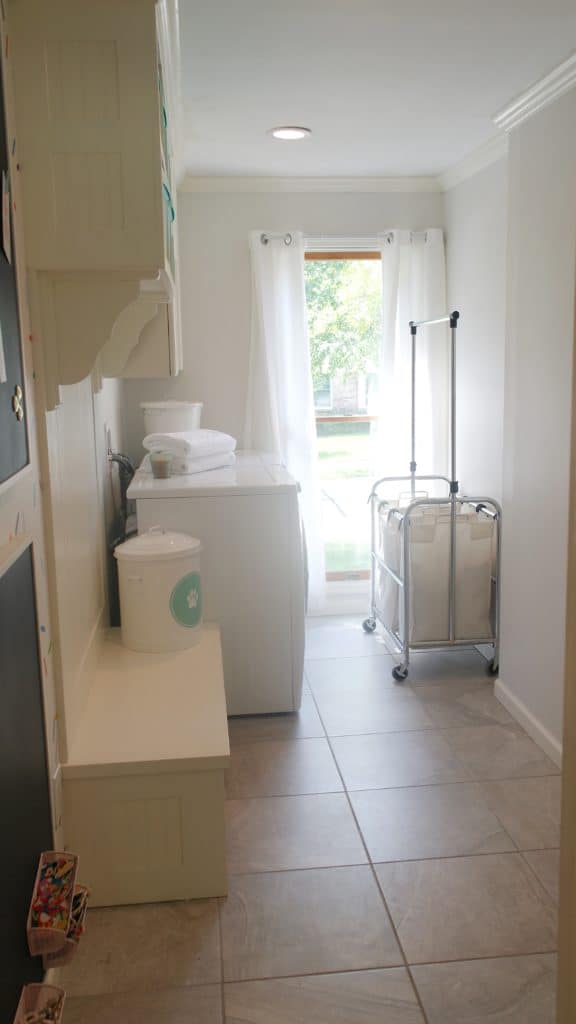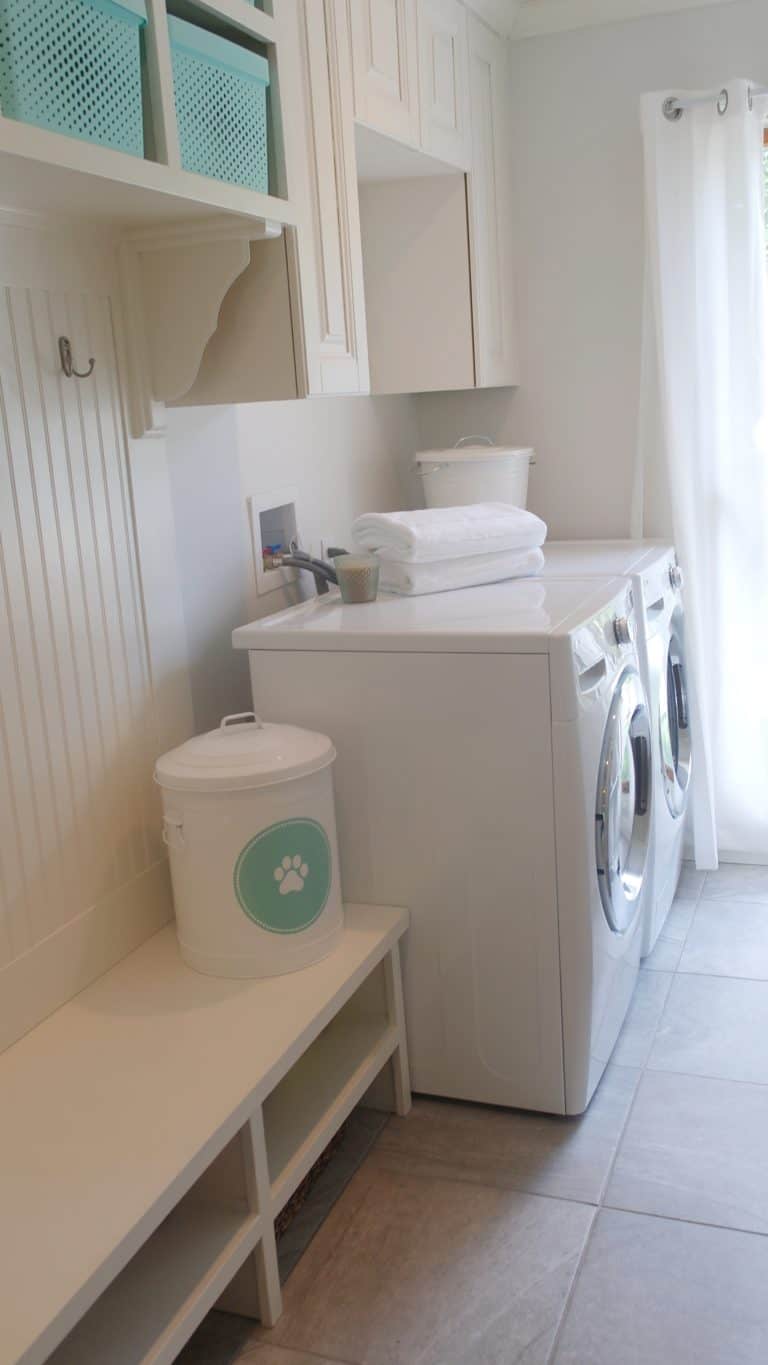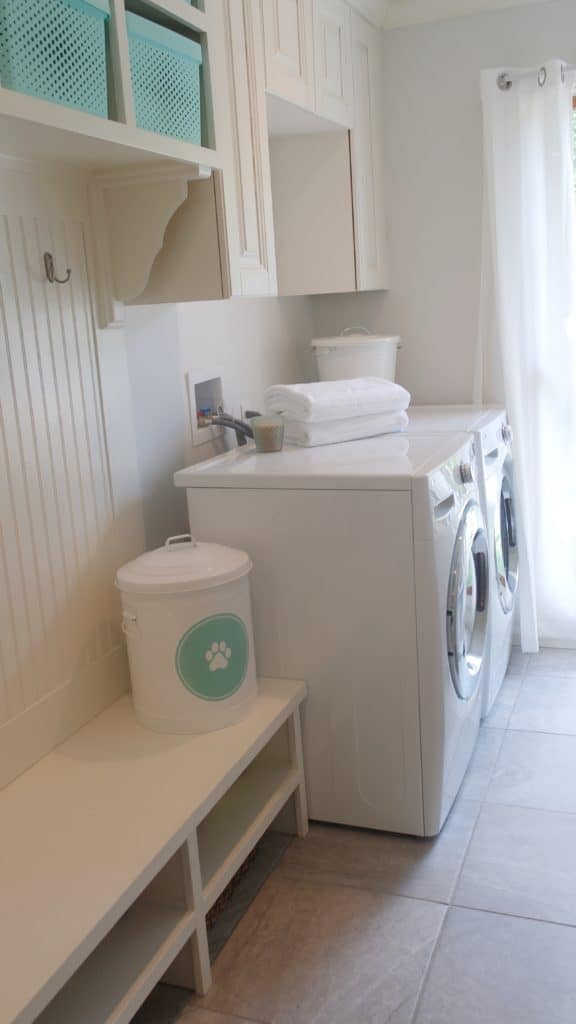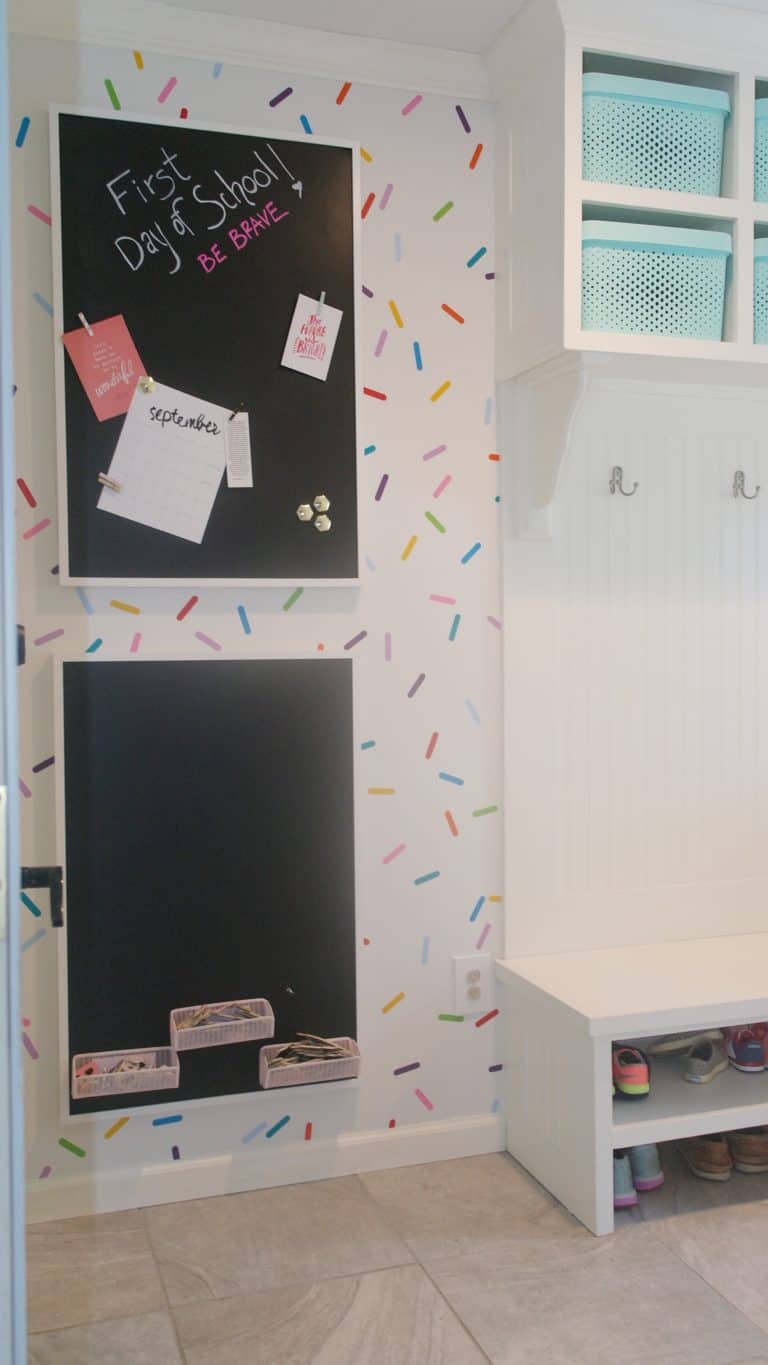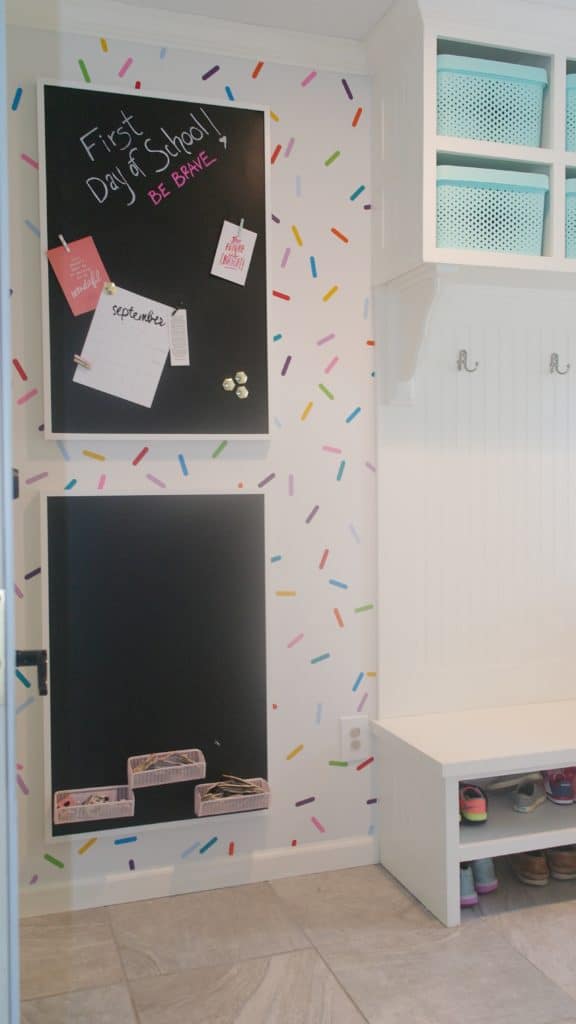 Because this was going to be a hub area for our family when we leave and enter our home, I also wanted to give the room a happy splash, and incorporate a place to communicate with Sam and keep a calendar – Thus the sprinkle wall and message boards were born! I will post an easy DIY tutorial on the message boards tomorrow.
They are SO easy! You will definitely want to add them to several rooms of your house!
Paint color// Behr Irish Mist
White detergent bucket//Ikea
Dog food bucket//HomeGoods
Rolling laundry sorter//Amazon
Sprinkle decals// Urban Walls
Magnetic organizers// Target
Storage containers// Target
I would love to answer any questions you have or hear feedback!! How do you guys organize your laundry room or mudroom?
xo Arin