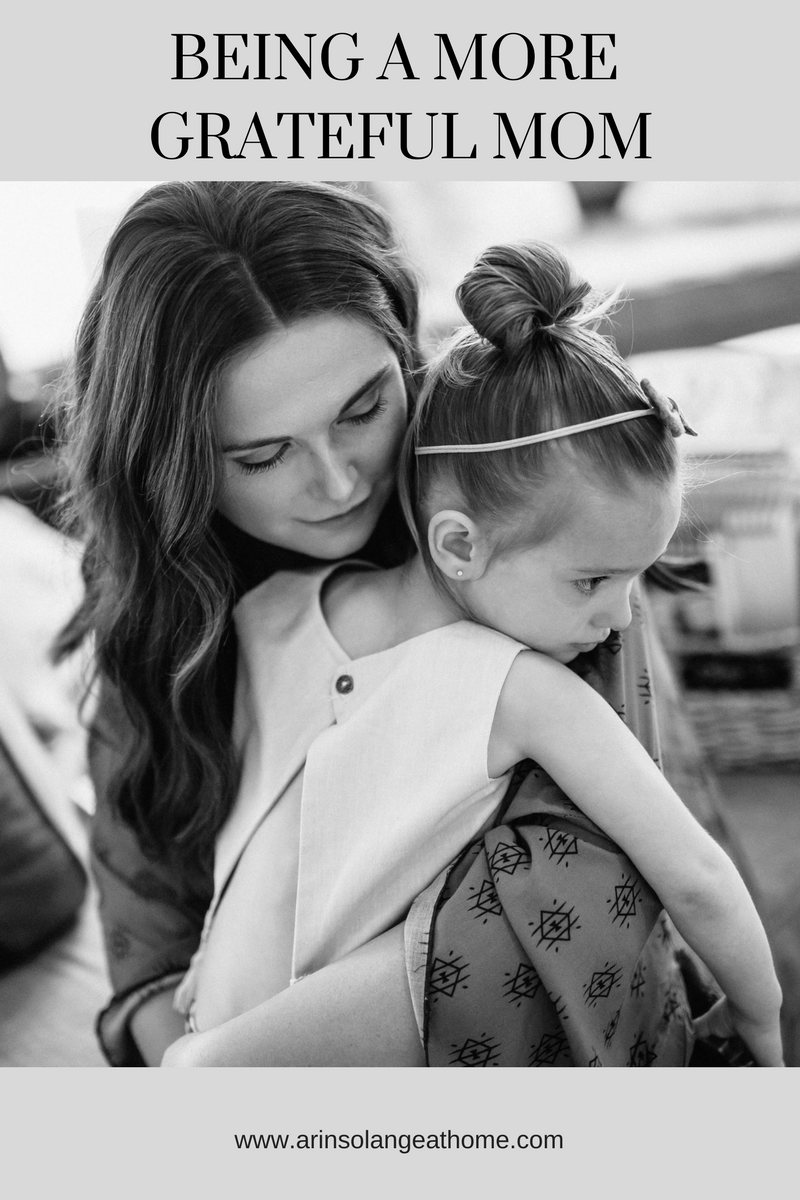 I have shared our home goals, and shown my organization goals for this new year, but I also have much more important personal goals this year.  When I think about life in the past year, I have taken on a busy life with blogging and added a human to our family, so needless to say – LIFE IS STRESSFUL.  I knew that there were no HUGE changes I could make with my family to make things less stressful.  That this was the season of life we are in with 3 small children, so rather I realized the change had to be with me.  When I sat back and REALLY thought about the things causing me stress I realized how thankful I am to have those stresses.  That they are all stemming from immense blessings. So I had my resolution: to be a more grateful mom.  And not just a more grateful mom, but a more grateful wife, and person.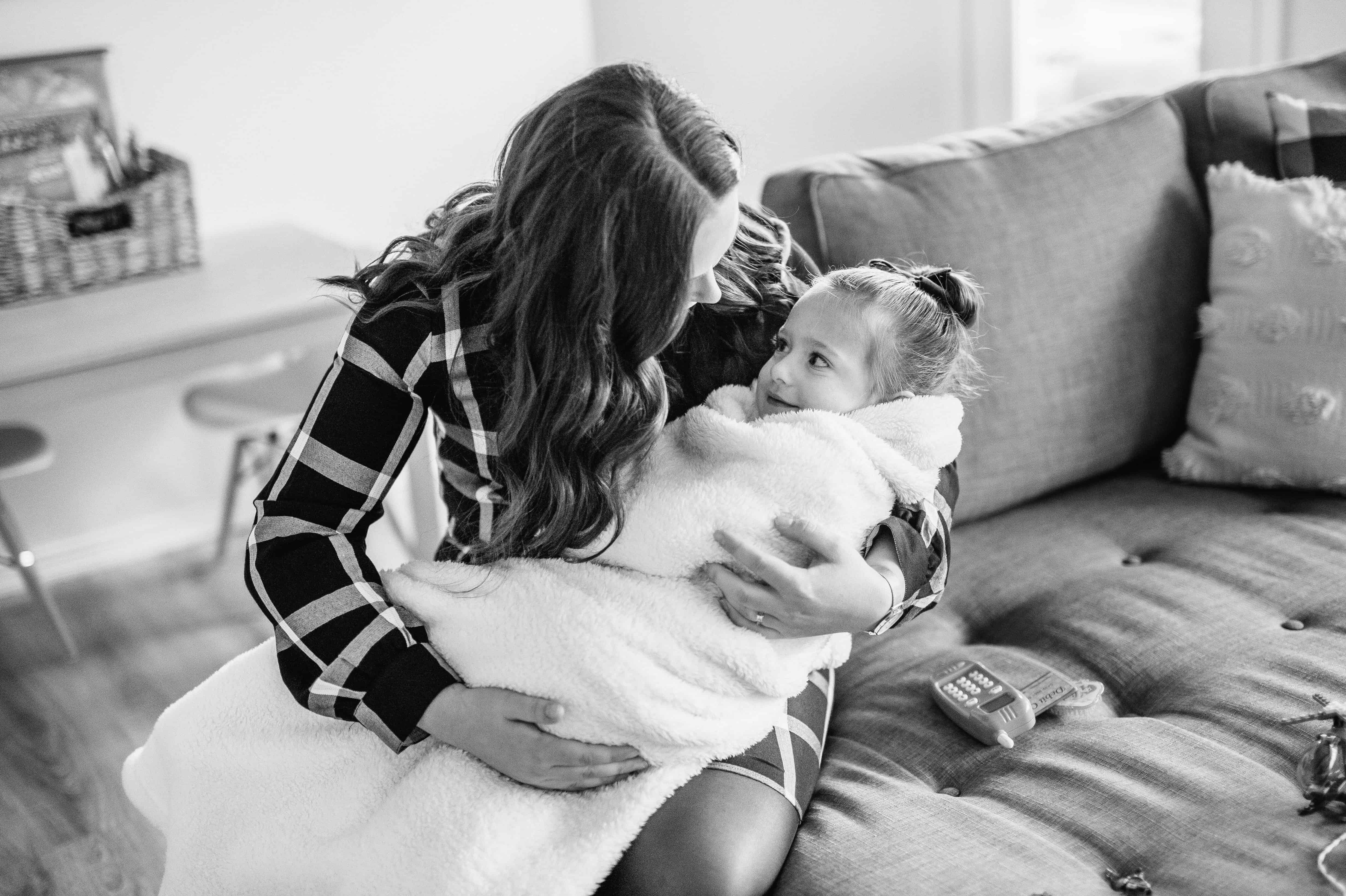 I think as moms, or women in general, when we think about the things that cause us the most stress, they are probably the things we would be the most sad to lose.  I prayed and hoped for nothing more in life than to be a wife and mom, and when I lay my head down at night, know that I am living my dream.  ALL I ever wanted to grow up to be was a mom, and those three small babies upstairs causing me stress are literally fulfilling my dream daily.  So if I could be more grateful for their lives and their spirits, then I should be able to be less angry and stressed over the messes and meltdowns.
This is not to say I am not a grateful mom now, but I think knowing you are grateful in your heart, and living and showing that on your outward demeanor is a totally different story.  I don't think that many times I come across grateful for my kids, because I am too busy being stressed and busy with the life we have.  I don't want to look back at these years that are going all too quickly and know that missed it all by being far too stressed!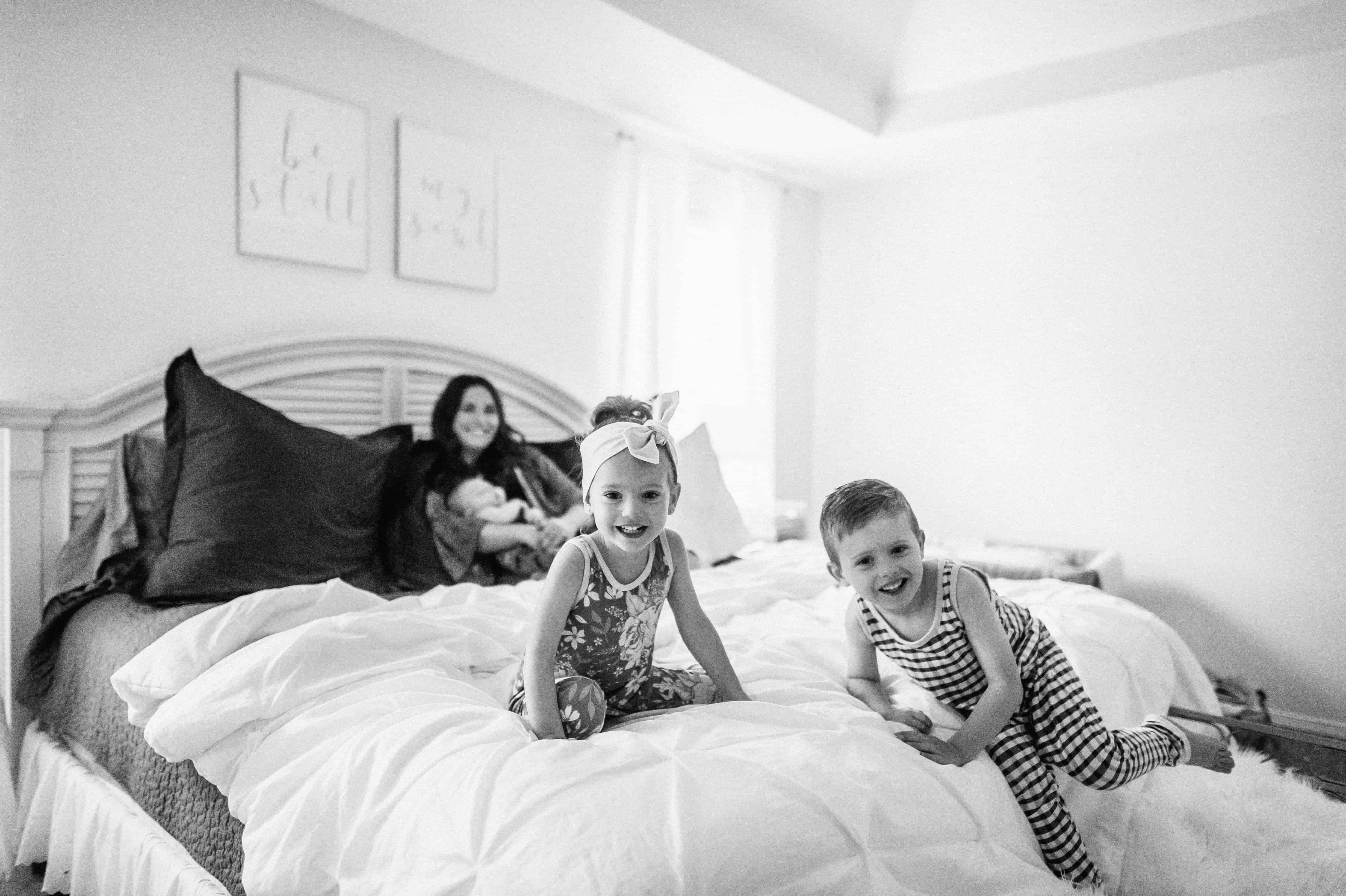 I am sure for some of you reading this, this seems like a no brainer, but for me I am hoping it is a great change on my life this year.  To live my life with gratitude in my heart for Gods blessings. To understand that those blessings don't come with no work and no messes, but are huge blessings none the less and those messes are very worth it!
Do you set resolutions, or think of the new year as a new start?  I would love to hear what your resolutions are, or if you have any tips on being a more grateful mom this year.