Another week, another guest blog post with a recipe!! This time one of my favorite moms I meant via Instagram is sharing one of her peanut butter banana smoothie recipe! Tiffany has been super inspiring and is very devoted to getting healthy (while still enjoying life!) to get back in shape after her daughter was born! She has the cutest blog with wonderful recipes, fashion, and other lifestyle topics you have to check out!! I love her recipes, and smoothies are a great option for me, so I am sharing her smoothie recipe, and it is so good!!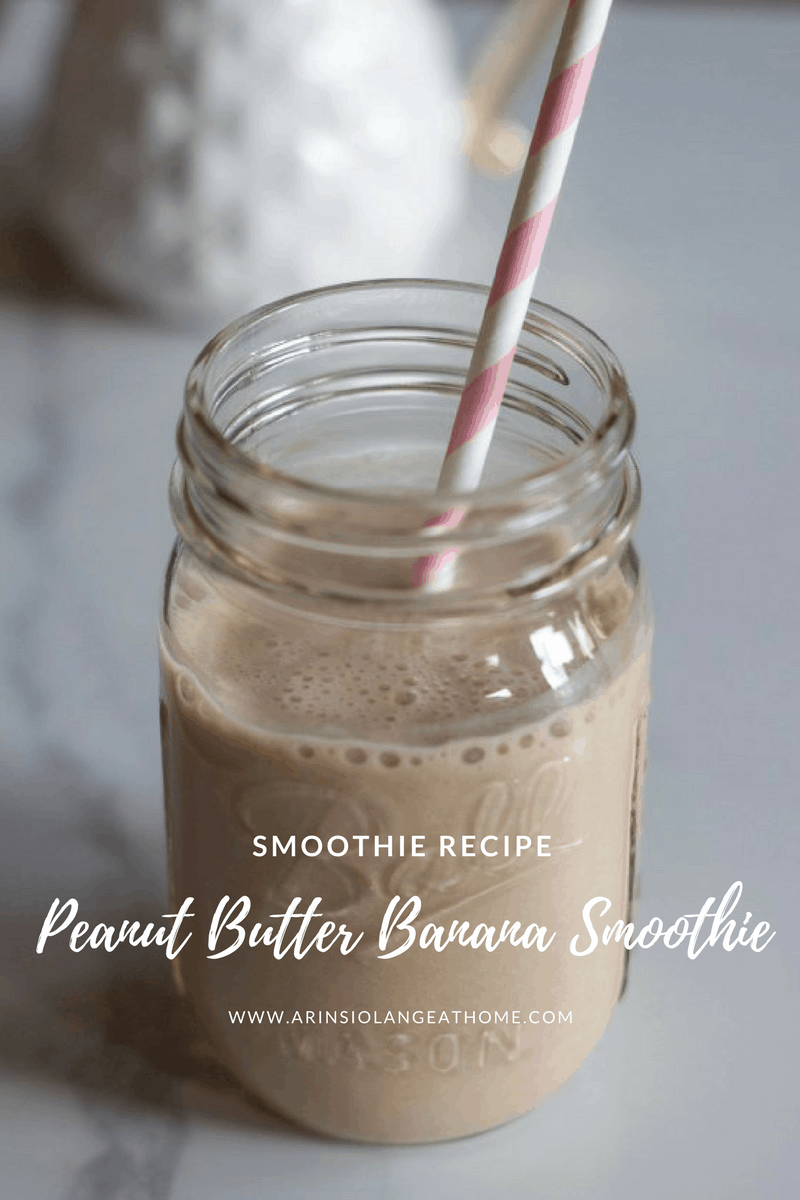 Peanut Butter Banana Smoothie Recipe
8 oz unsweetened almond/coconut milk (I find the blend makes it more creamy, you can use plain almond or plain coconut milk if you prefer)
1/2 scoop chocolate whey protein
2 tbs PB2
3/4 frozen banana (tip – cut the banana into quarters before you freeze)
1-2 ice cubes
Throw all of the ingredients in your blender and blend until smooth. Pour into your favorite glass and enjoy!
So easy, right? and I know I have lots of Breastfeeding mom friends who are avoiding dairy, so this is a great one for them too. I am planning to make these for myself and the kids tomorrow morning! I hope you all have an awesome week, and be sure to check back in a few days with more fun posts.