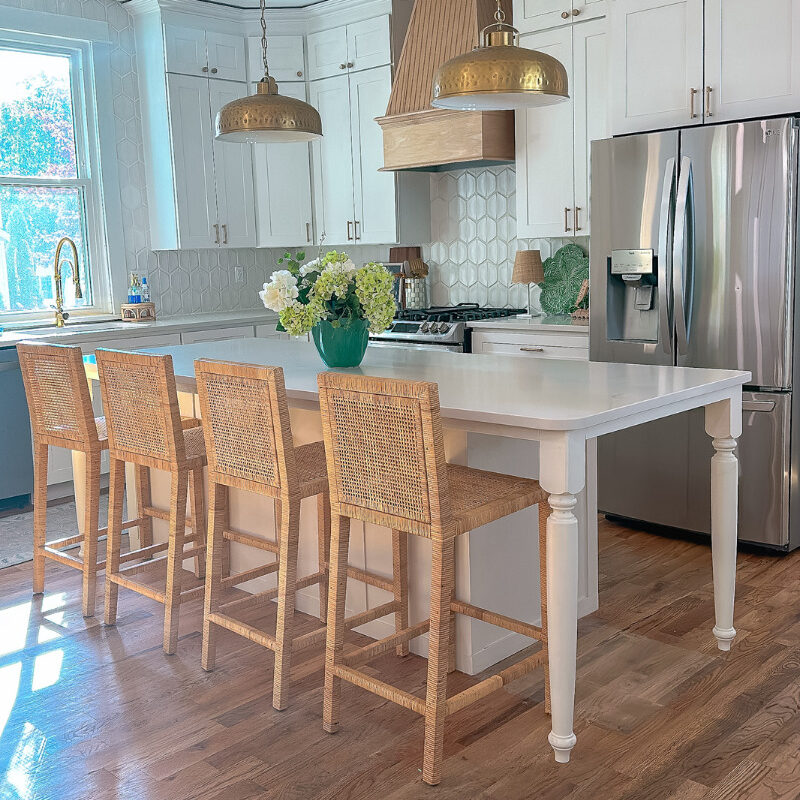 My kitchen is one of our most asked about spots in our house!  For those of you who are new to my page – we did our primary renovation with HGTV so some items and choices arent my own, BUT overall love the space and feel so blessed it is ours. 
I am going to link what I can below in the affiliate section of this snapshot, but I will also answer some FAQs while I am at it.
Q: What kind of Counter Tops did you pick? A: We went with white quartz and have been really happy with them. They have minimal veining and I feel like we are pretty hard on them and they have held up so well for the past 3 years.
Q: Where did you get your backsplash? A: Here is the link to the NAME of the backsplash. You can then take this info to a contractor or tile store to source the tile. Kind of a pain but we truly love it. Ours is the matte white.
Q: Where did you get your lights? A: Sadly they are custom. I have a blog post here with some similar options but they are the one custom thing in this house!
I think that pretty much covers the questions I am asked. Other than that, below are the links to everything in the space!