If you follow along with my blog, then you know that I am not a food blogger.  But I do LOVE posting fun little easy recipes that will make the most special snack for your kids. Today, I am so excited to be teaming up with Ambrosia Apples from BC Tree Fruits to share with you all some Unicorn Caramel Apples.  I can't be the only mom out there with a little girl who is still on the unicorn train, so I know so many of you will love this EASY recipe you can make your kids.
This post has been generously sponsored by Ambrosia Apples from BC Tree Fruits, home of the original. The opinions and language are my own and in no way do they reflect BC Tree Fruits.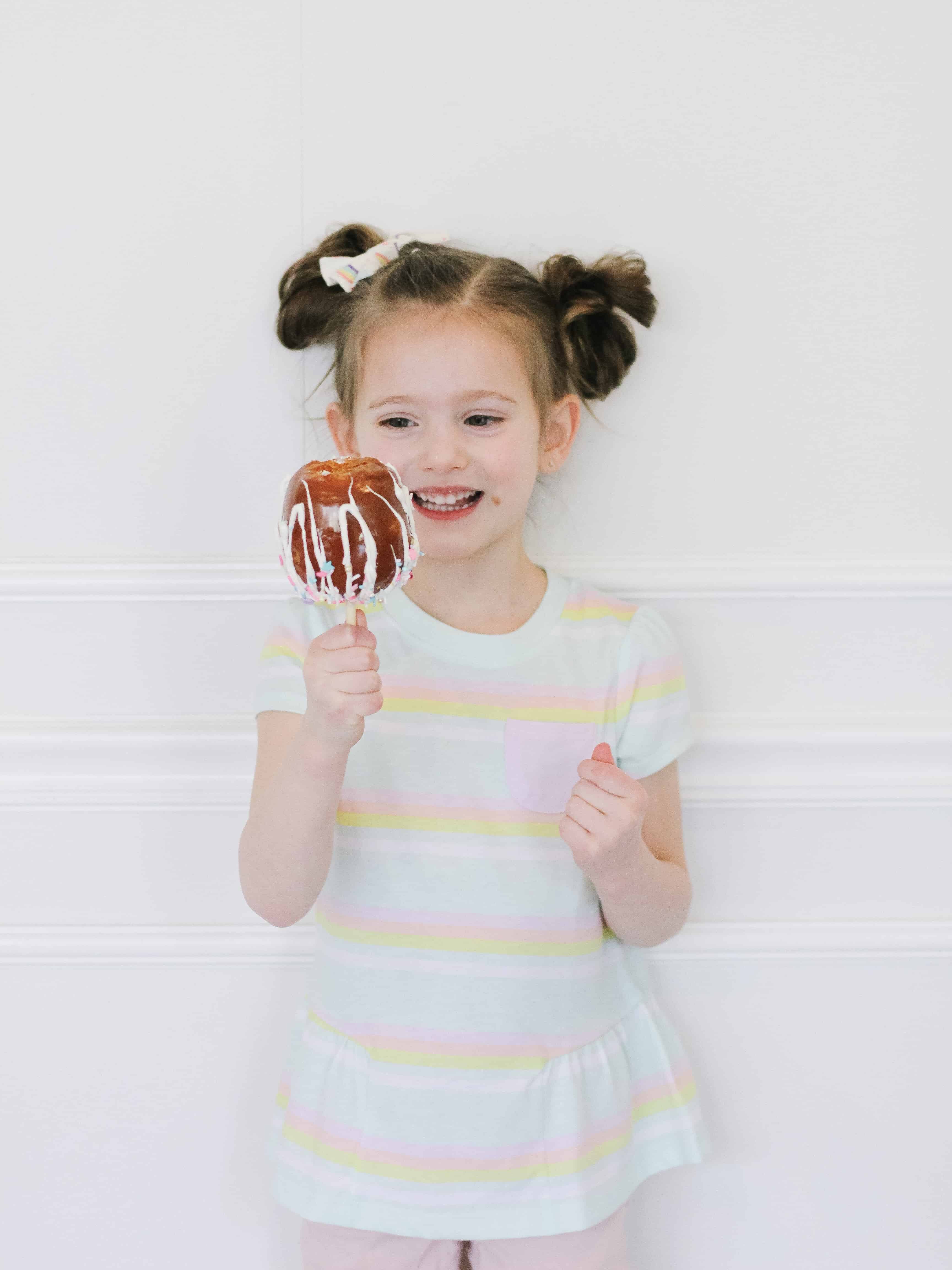 Picking the Right Ingredients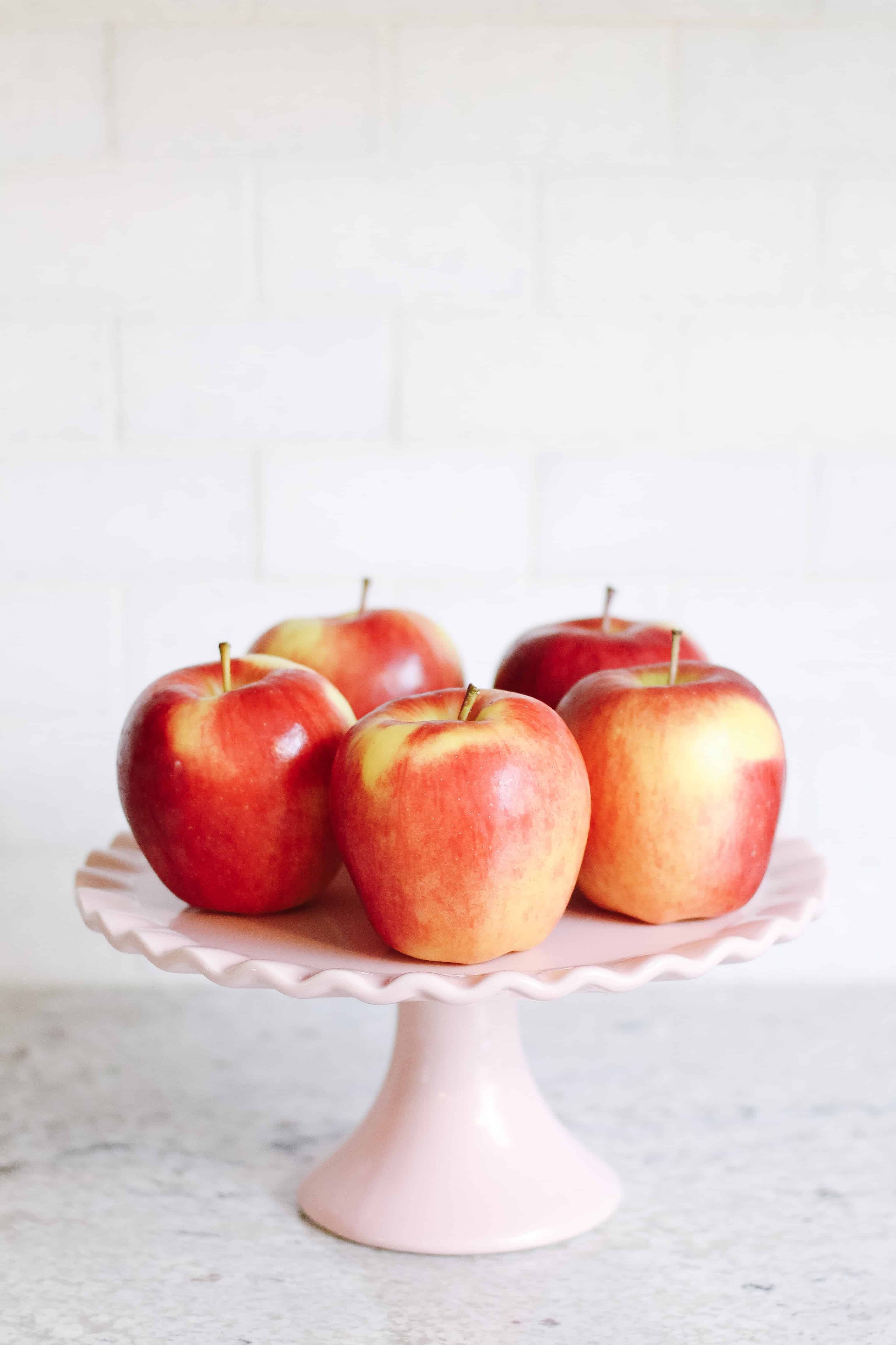 As with anything, starting a recipe with the right ingredients is huge, however it's even more important for simple recipes.  There are only a handful of ingredients for these Unicorn Caramel Apples and starting with great apples is key. Ambrosia apples are both sweet and crisp, so they were the perfect choice for this recipe.  They come from the birth place of this variety of apples, British Columbia, Canada, making them home to the original! They work great in recipes, but they have such a great flavor, that they're great to eat on their own.  Another reason to choose Ambrosia apples for this recipe is that they naturally take longer to oxidize (turn brown) than many apple varieties, so when you cut them apart to serve, they stay pretty. You can learn more about these apples and how to enjoy them here.
Ingredients
Apples – I used Ambrosia apples
Sticks
Melting Caramels – Follow the instructions on the bag for melting.
Melting Chocolate – I love that this one was whimsical, but you could use plain white
Fun sprinkles!!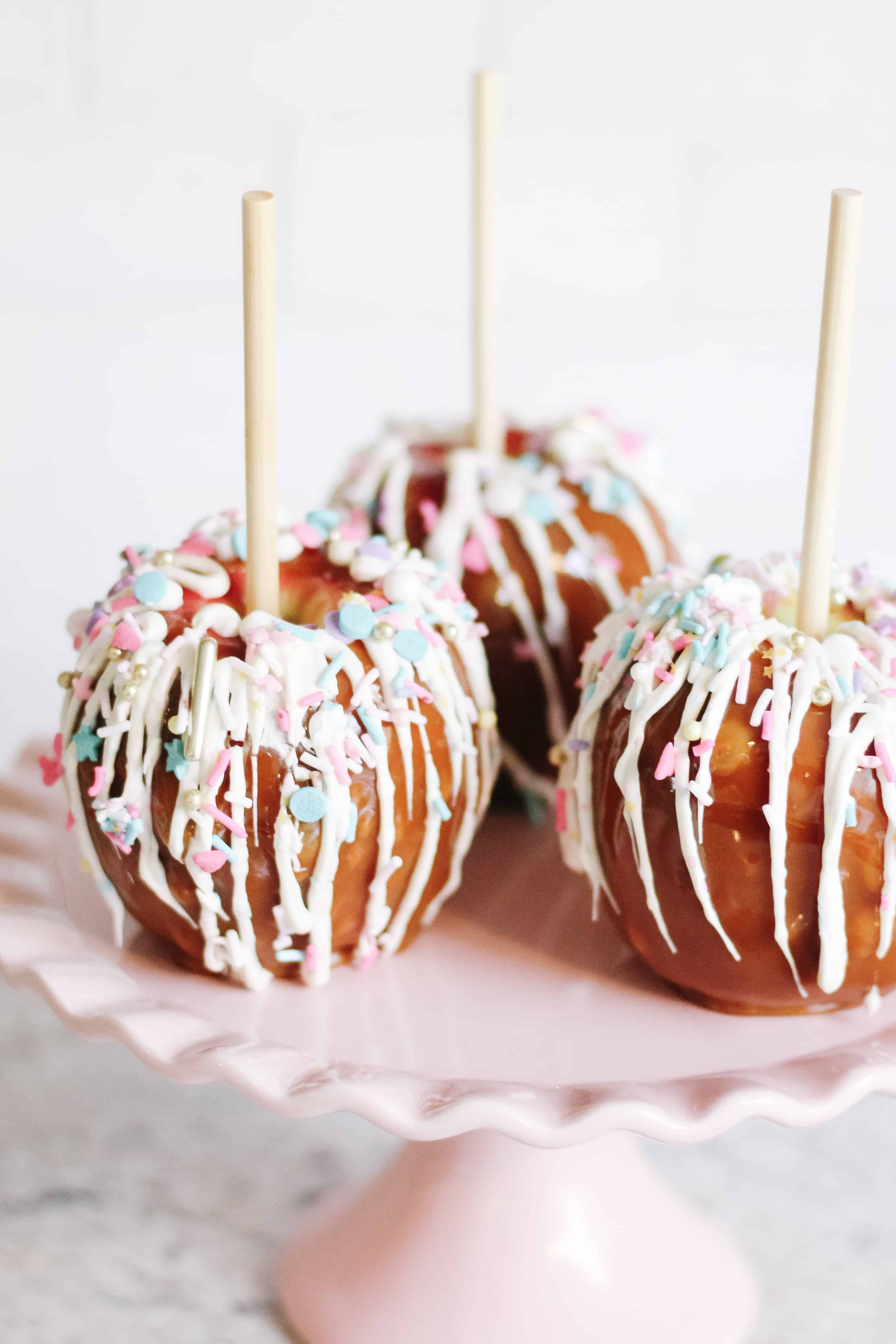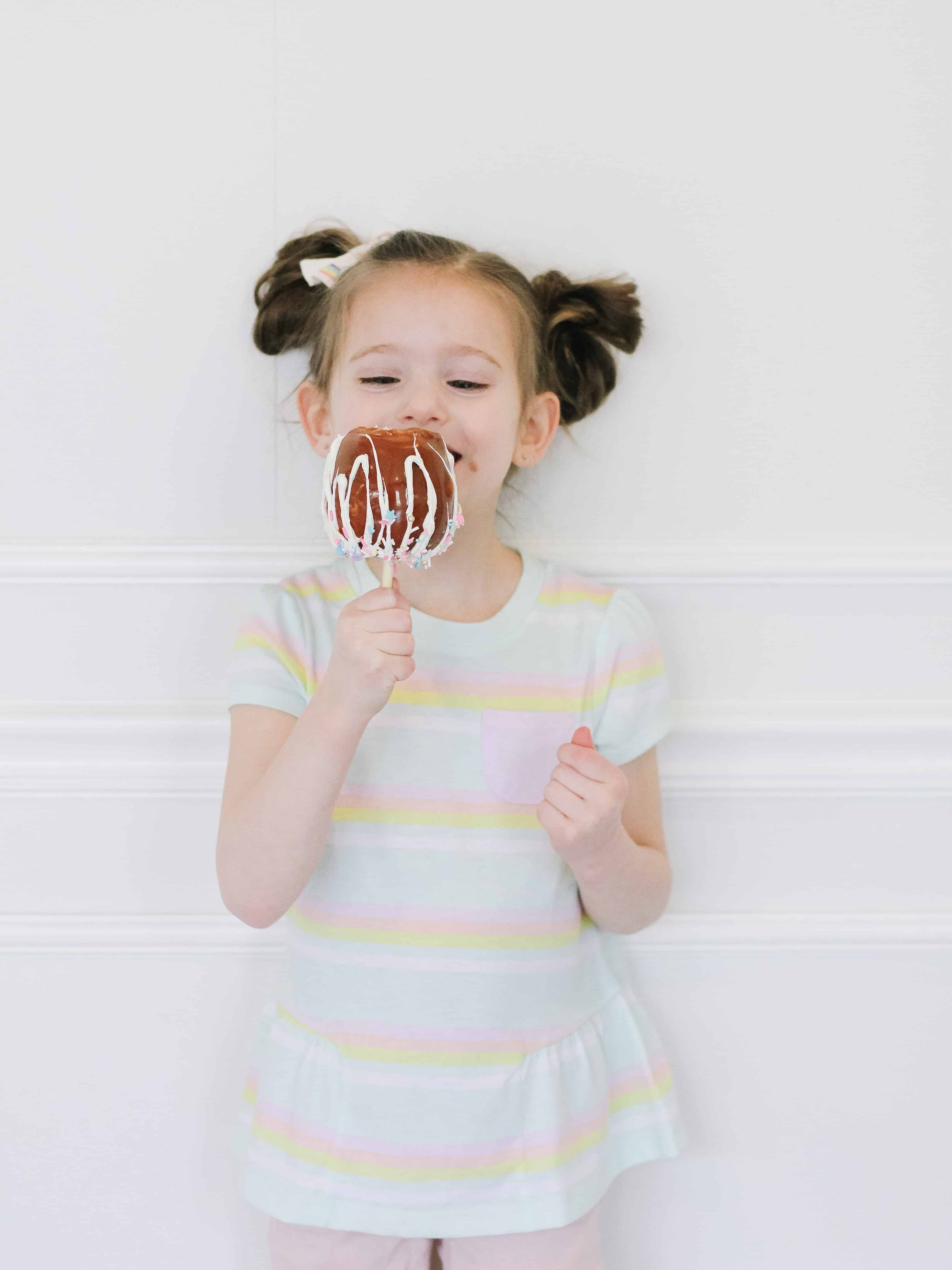 Directions
Start melting caramels in pan on stove.
Remove the stem to your apples and pierce with your stick.
Once the caramel is ready, dip your apples in and swirl until they are fully covered.  Then let the excess drip off.  Set them on a sheet of wax paper to dry fully.
While the caramel is drying, melt your melting chocolates in a bowl in the microwave.
Transfer the chocolate to a squeeze bottle.
Now squeeze the chocolate onto the apples in an up and down motion. While they are still wet, sprinkle with sprinkles and set back on wax paper to fully dry (you can speed the process along in the fridge).
You can serve them cut or full, but I think they are much easier to eat cut off the core!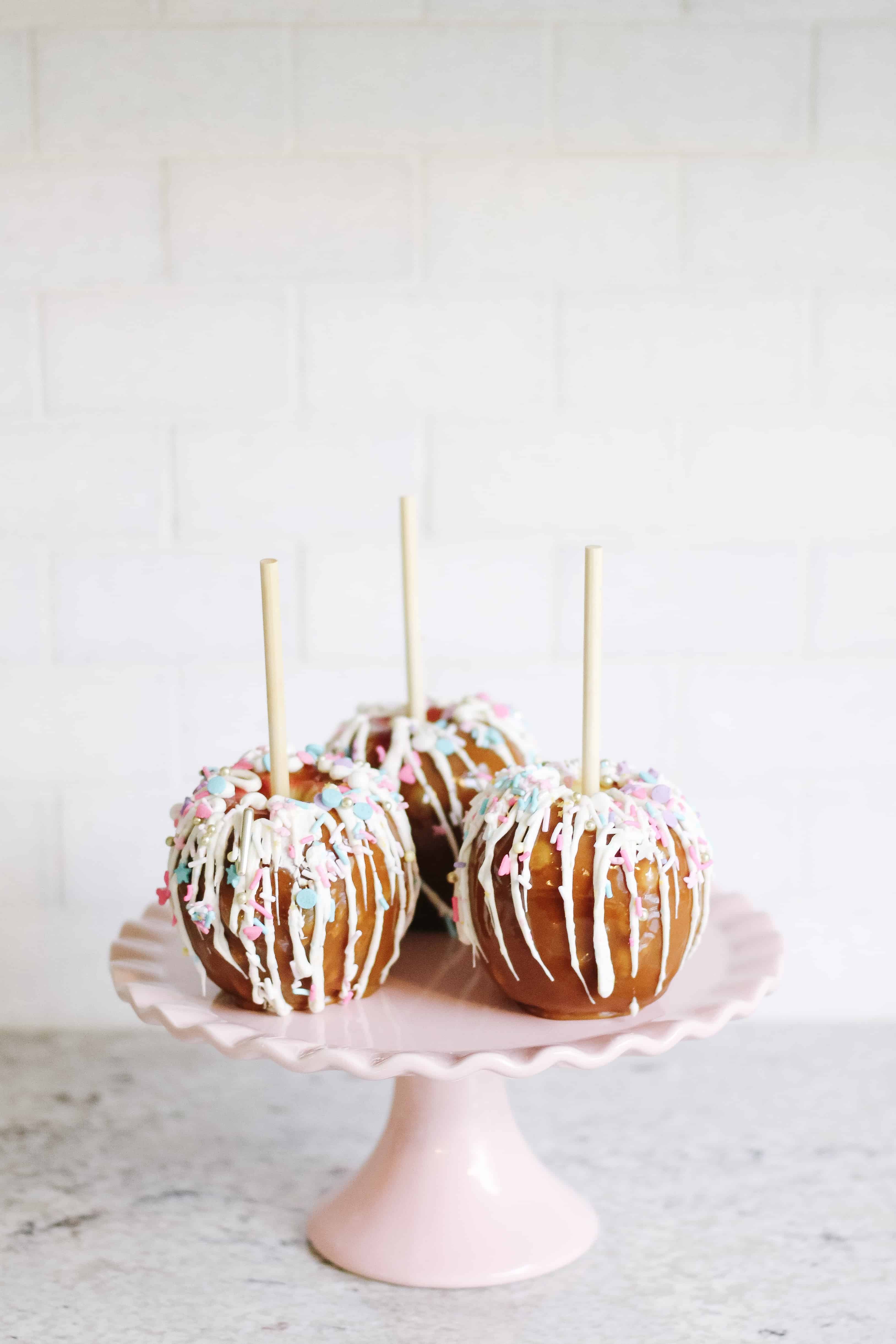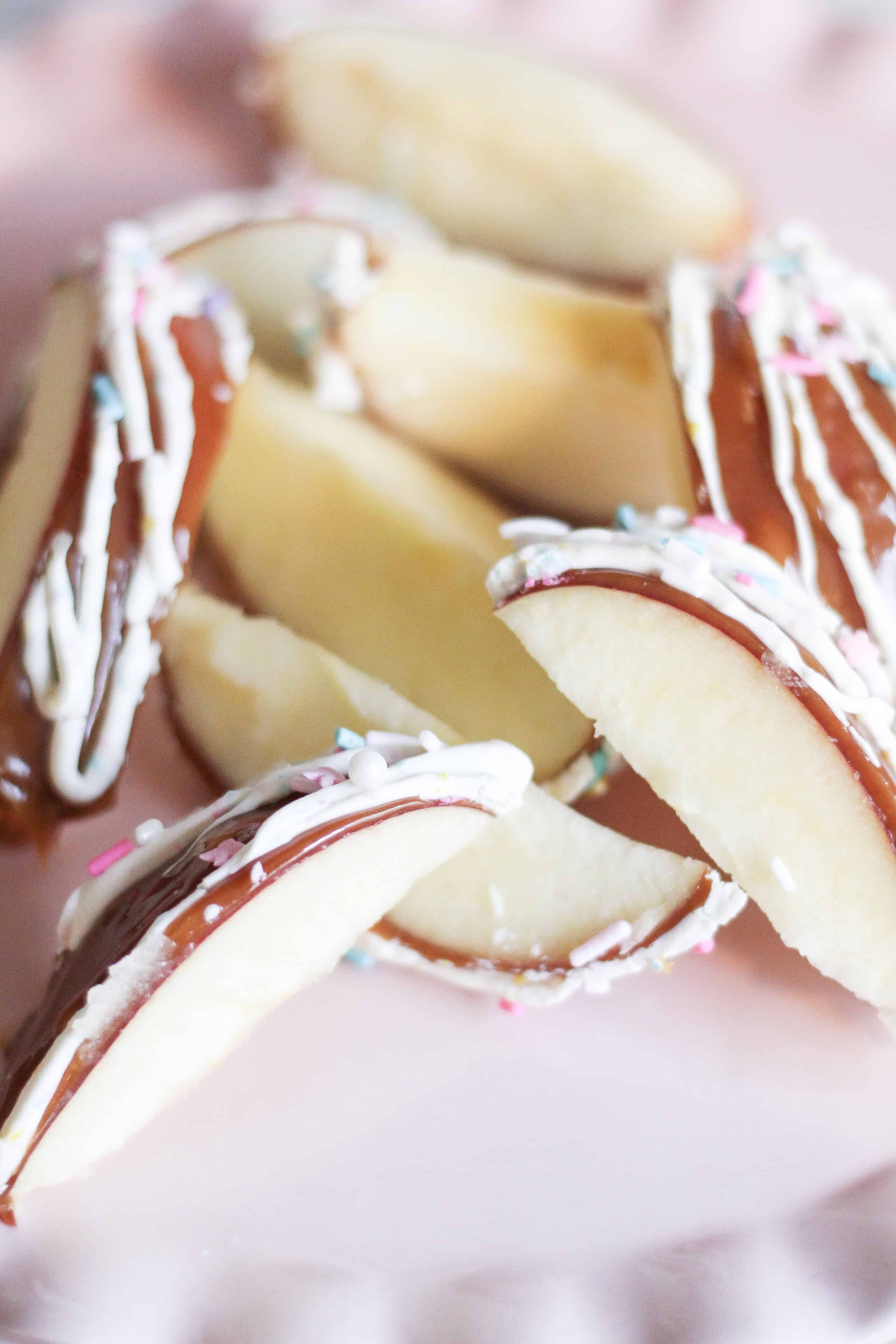 This is such a fun recipe for a birthday party or just for a fun snack for your kids that they will love.  If you try the Unicorn Caramel Apples, be sure to let me know so I can see the different varieties everyone comes up with and leave me a comment with any questions!  If you're looking for another fun little recipe for a party, be sure to check out this ice cream cone cake pop recipe!