Packing up to hit the beach with kids is no easy task!! My kids could live at the beach if I let them, so I decided to round up all of my favorite items for when we hit the beach in this baby beach must-haves post!
This post contains affiliate links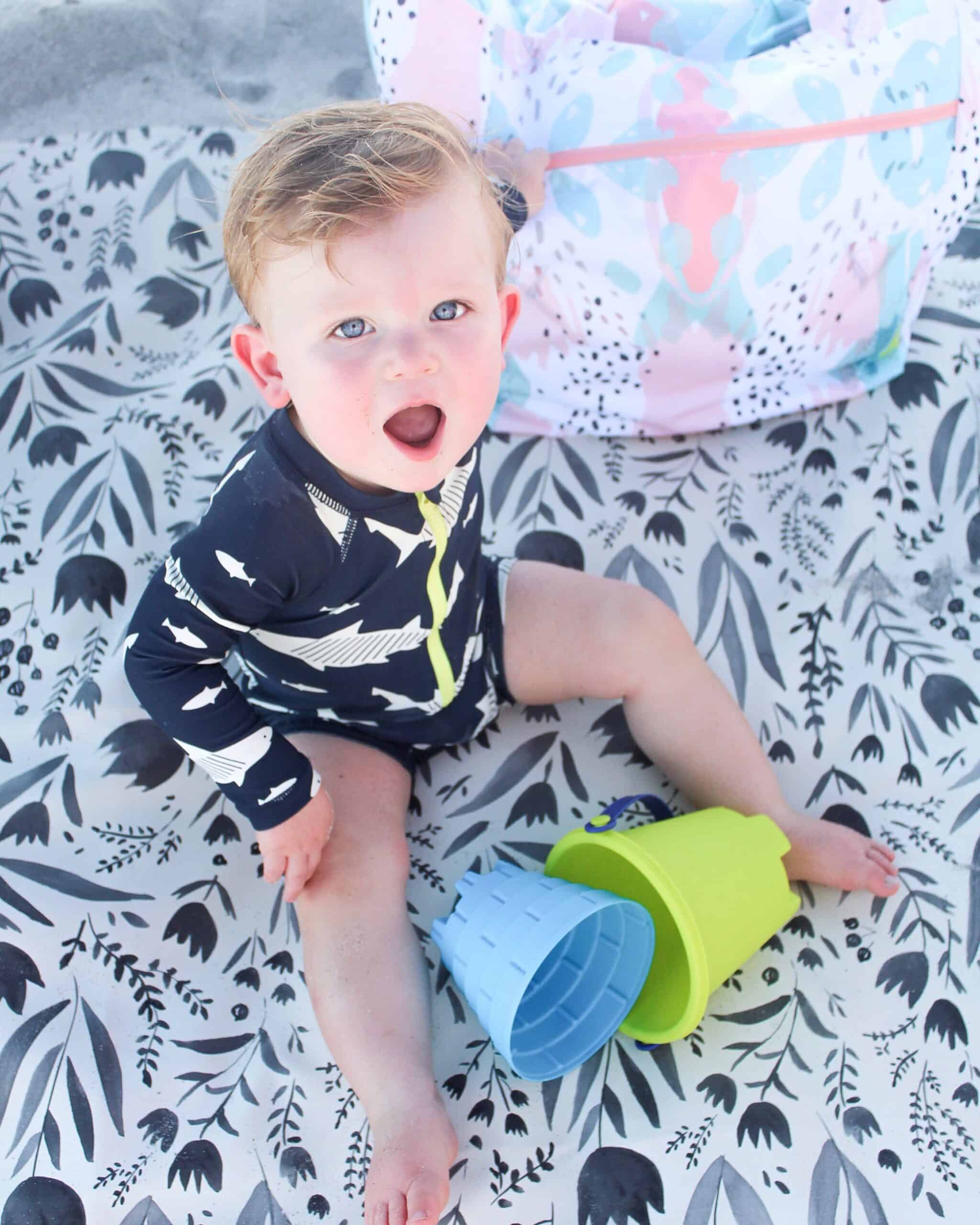 Beach Must Haves for Baby and Kids
My husband and I LOVE the beach. When we were newlyweds we moved to Destin, FL for a year and truly soaked up that beach life. We also got married in a beach wedding – so getting our kids to the beach often is so important to us.
We tend to be at the beach 2 -4 times a year, and have been doing that since we had our first baby 8 years ago. Over time I have really streamlined what we take and how we do things.
Nothing like carrying kids when its 100 degrees to make you figure out the best way to function on the beach!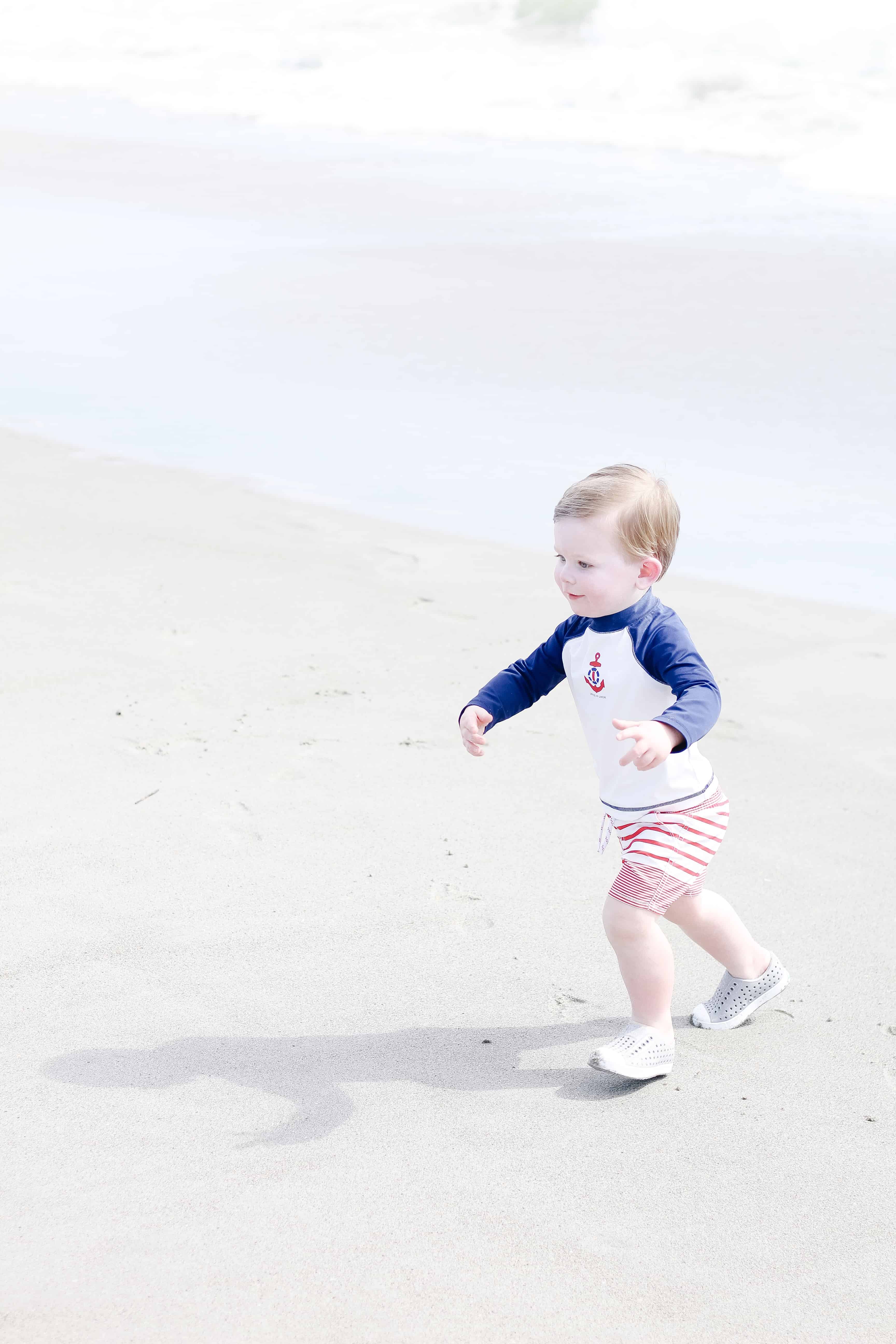 In this post I will talk about great options for your beach vacation whether you are flying or driving. – the reality of it is, if you are flying there are things you need to leave behind, and if you are driving I would definitely say make the space in your car for everything I recommend.
Packing up for the beach is so much work! Add kids and babies into the mix and it doesn't get any easier. I have 4 kids, and we head to the beach a few times a year, so I feel like I have truly mastered the art of what to take (and what not to take) over time.
I tried to include some options that are more compact if you are flying, as well as options that are even more desirable if you are driving and have a bit more space.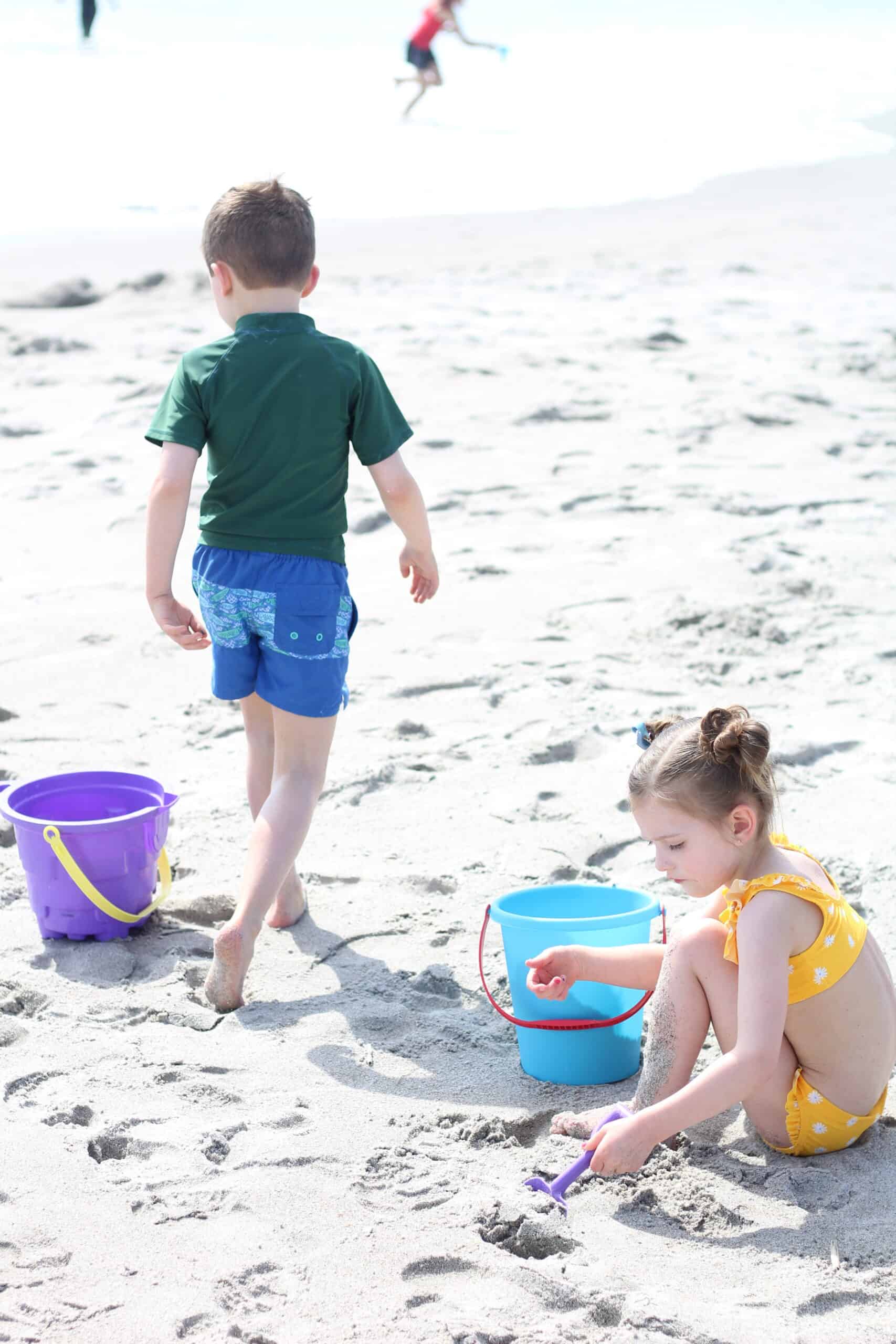 What to pack when flying to the beach with kids?
Beach trips are a bit more complicated if you are flying, but I learned a couple of things a few years ago when we hit the beach for just a few hours on a short trip to California.
If you aren't going to be spending a ton of time on the beach, but want to still help your kids enjoy the time. Have only the essentials.
You will want a bag of some sorts – the bag in this post is my favorite beach bag because it's huge, but it has waterproof pockets and such that makes it take over the need for wet bags and such!
Another great option is the Bogg Bag. They are an investment item, but well worth it!
The small towel is also super helpful to have on hand. It won't take up a ton of room in your bag! I also always make the Sonder sand proof mat work – we honestly use this mat in the airport to sit on floors, or in the hotel room for little ones on the carpet, so you will use it multiple times!
Then go to the dollar store and grab a couple of spoons and disposable pie dishes and such – spend less than $5 and use those items instead of shovels and such. That way your kids can play but you aren't wasting a lot of money on items you can't take home.
You can also grab things like spoons and cups from a continental breakfast to use. Kids just want items to dig with – so anything that can be used then thrown away is great.
That said – if you will be spending more of your trip at the beach, I suggest taking many more of the suggestions below into consideration!!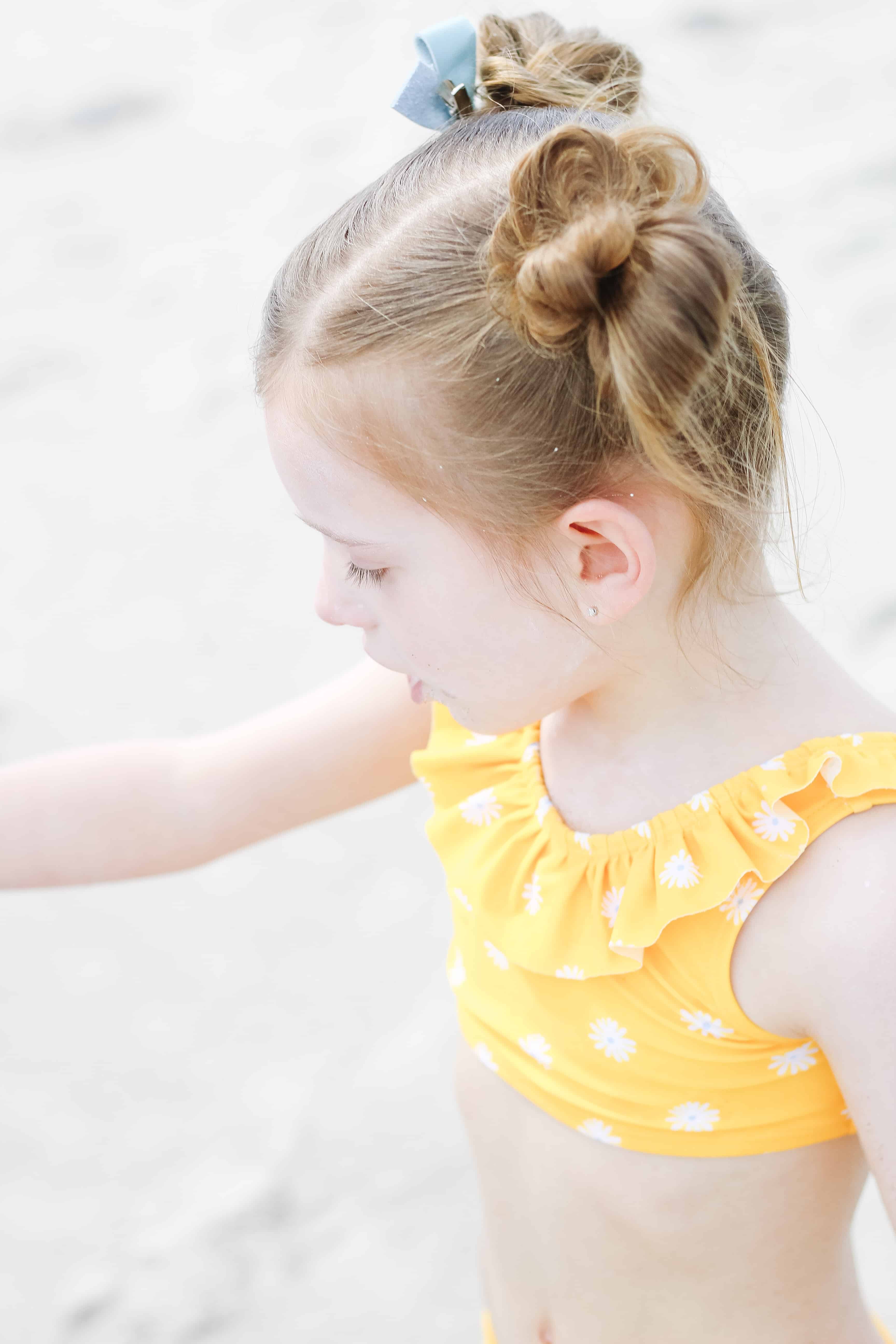 What do you need for a family beach trip?
I own every item in the image below, and truly love them. Aside from the wagon we take everything EVERY TIME we go to the beach whether we are flying or driving. I think when you travel, sometimes making room for the things that are really needed is smart no matter what it takes up space wise!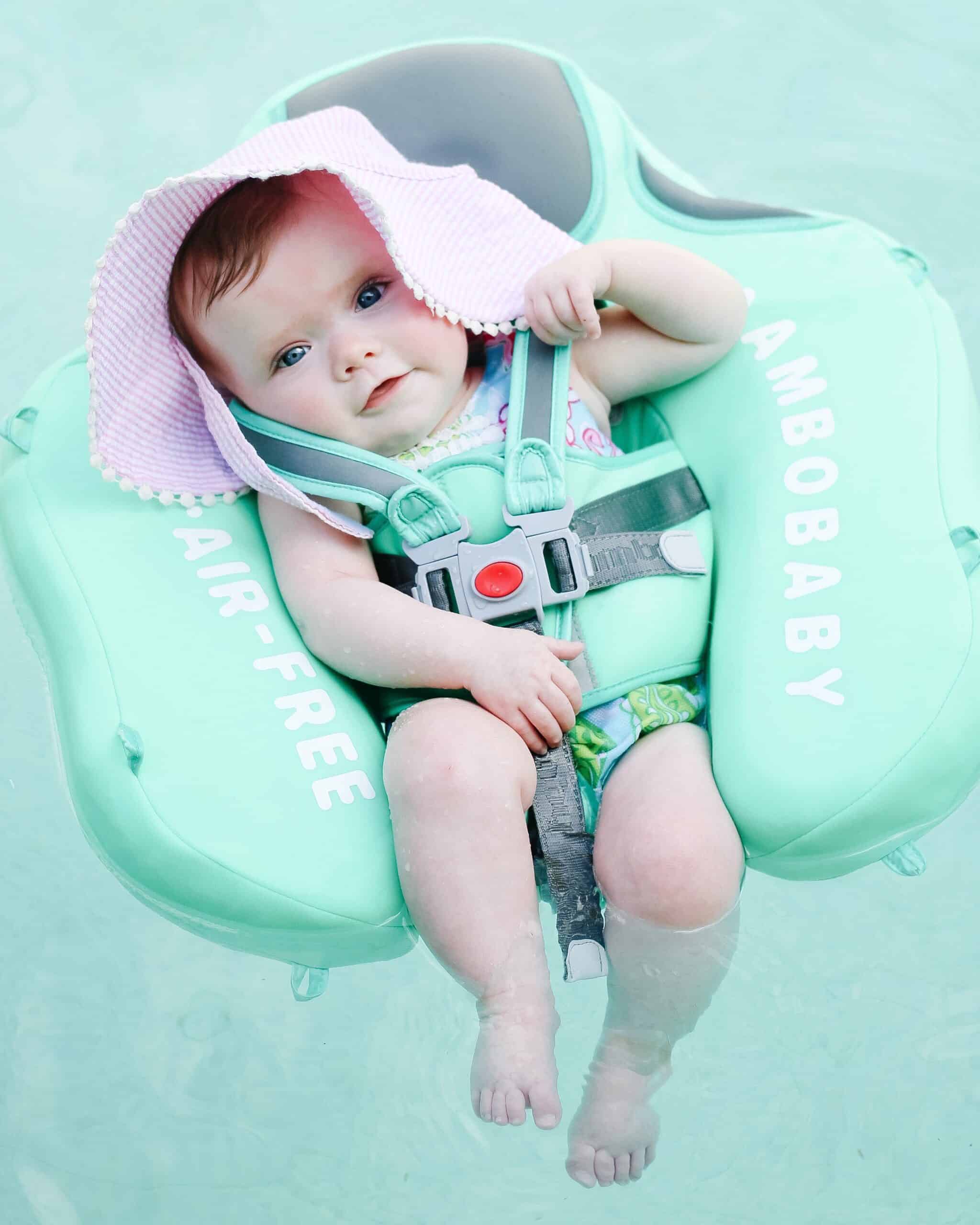 I am working on a pool favorites post, but in the mean time – I wanted to share a baby pool float that we got for our baby girl this year that is a game changer!!
Honestly I am so mad we didn't have it with our older 3 kids. They can use it in several ways, and our baby girl LOVED it.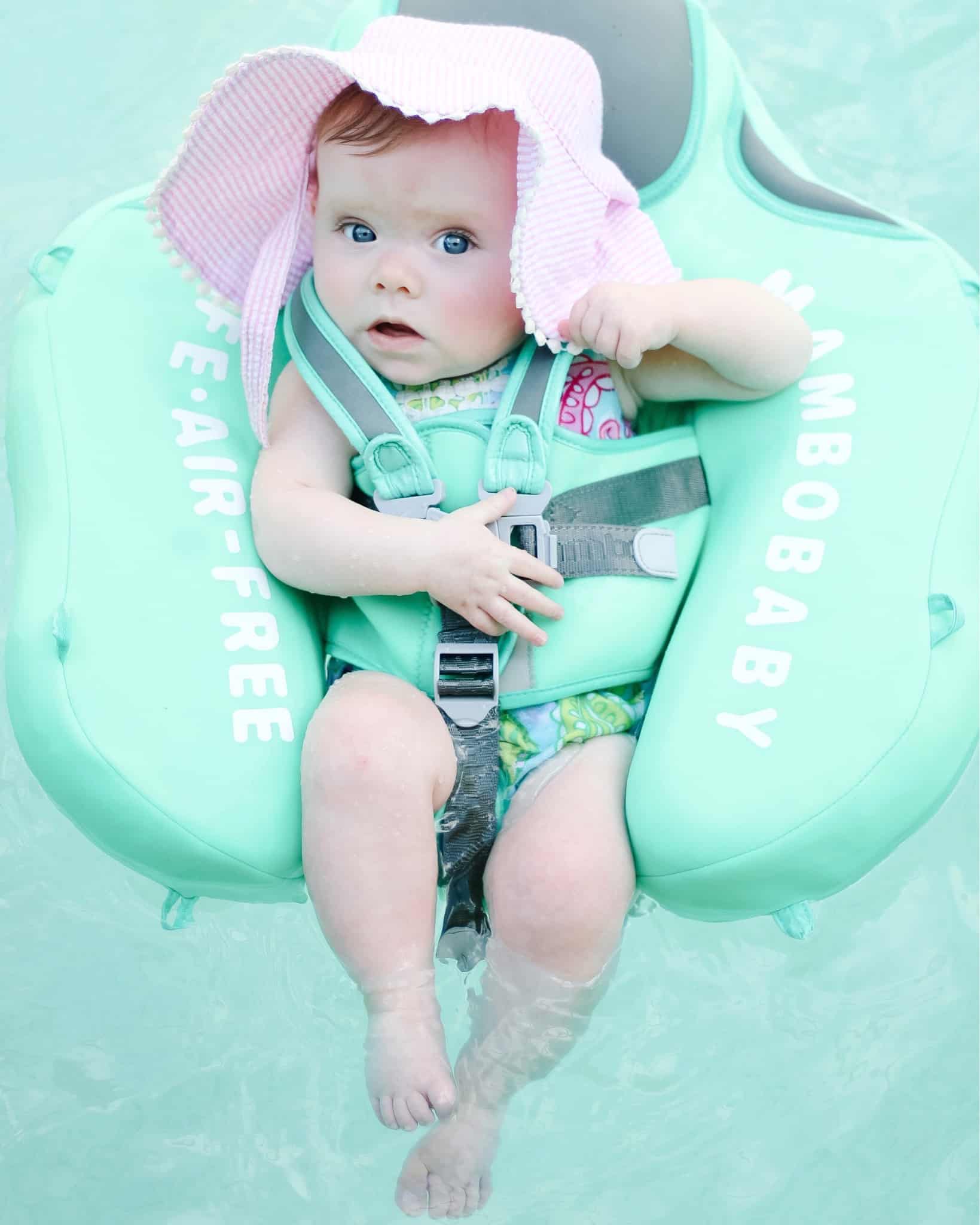 And now finally to the beach favorites !!
All items available via Amazon are also linked in my Beach and Pool Favorites section in my Amazon storefront!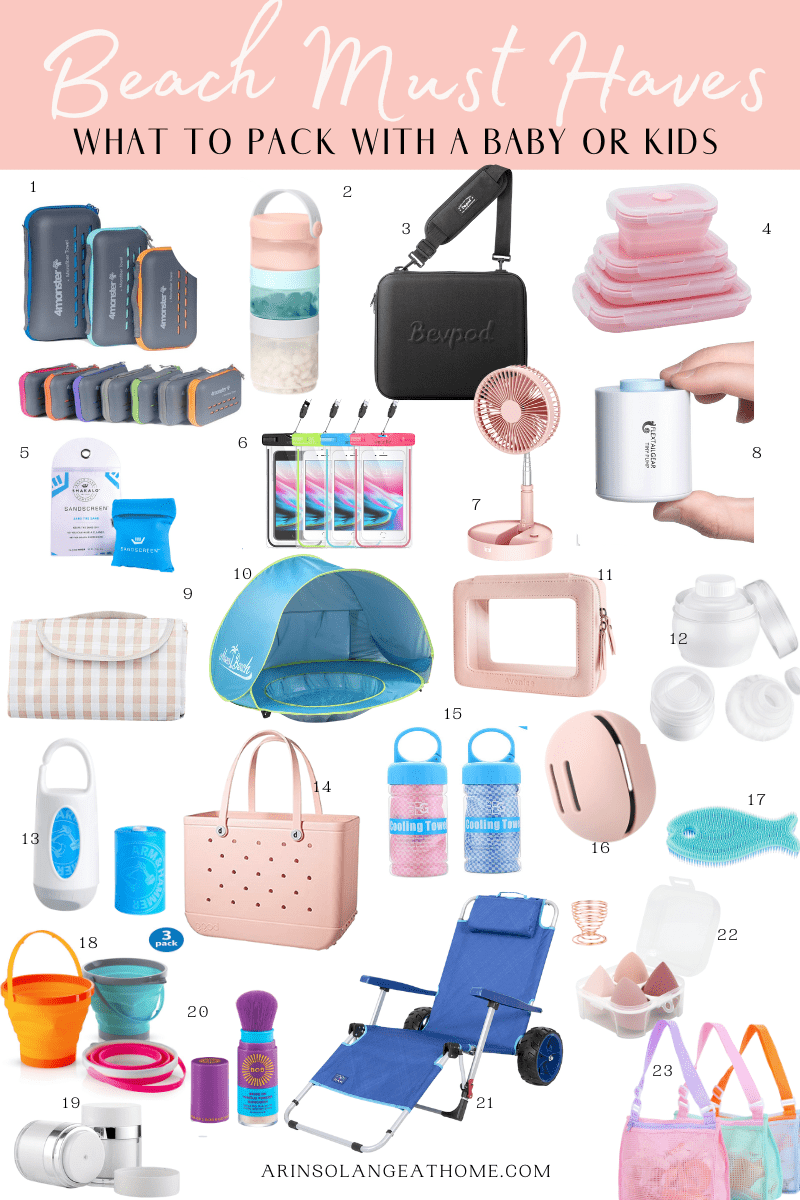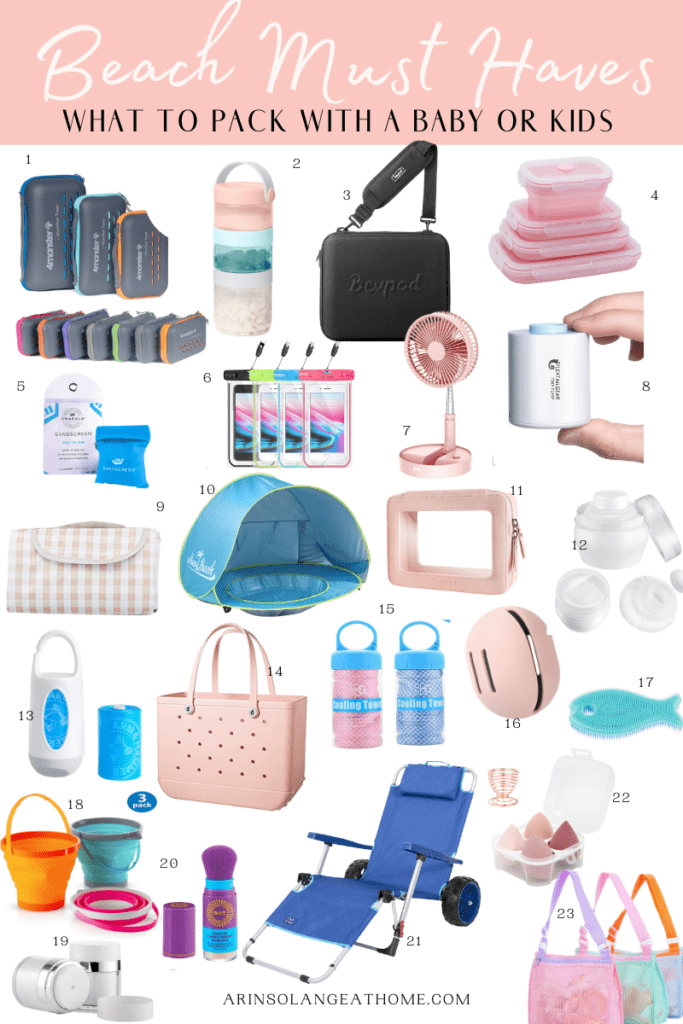 1  |  2  |  3  |  4  |  5  |  6  |  7  |  8  |  9  |  10  |  11  |  12  |  13  |  14  |  15 |  16  |  17  |  18  |  19  |  20 |  21 | 22 | 23
Baby Beach Must Haves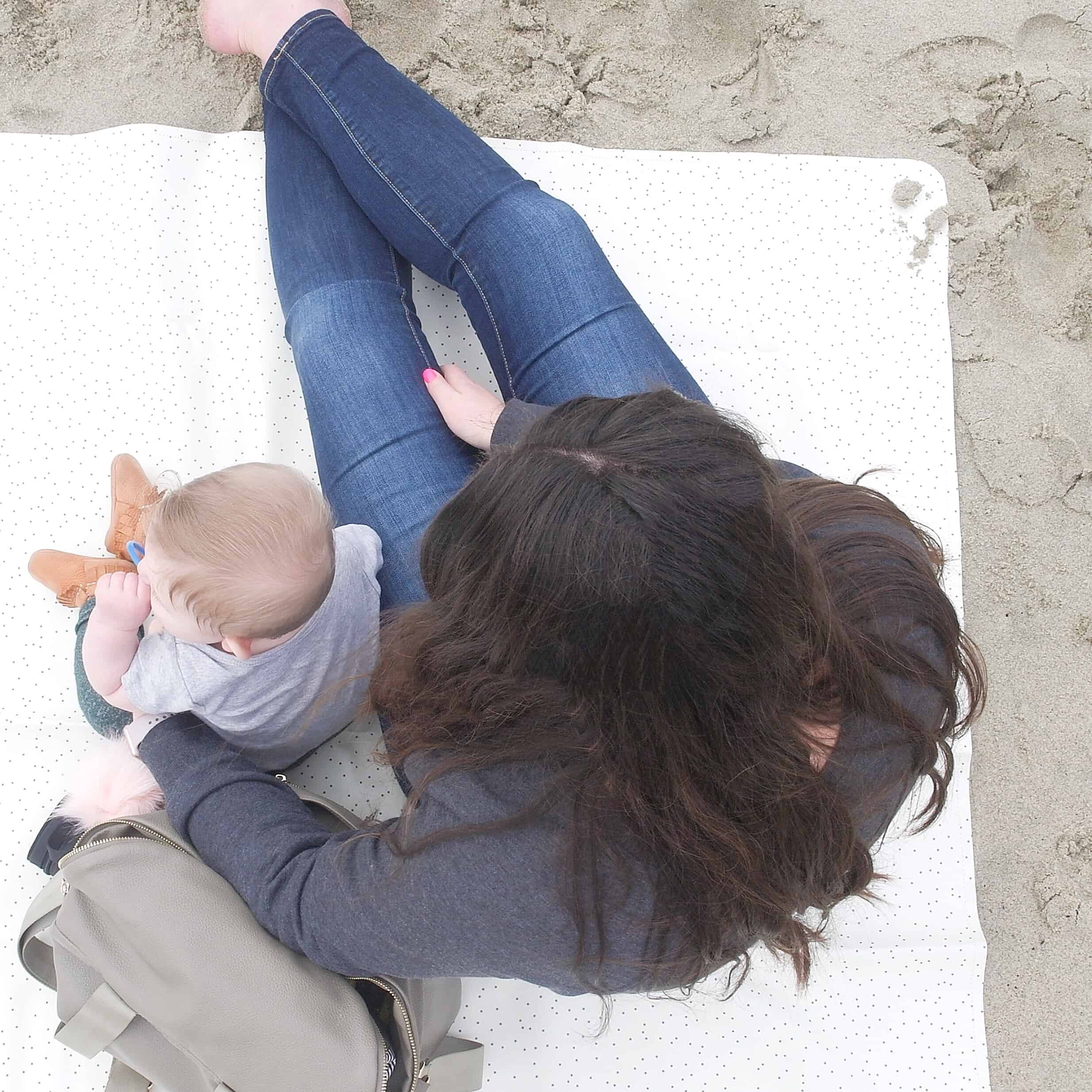 Other Travel Posts
Below are some other travel posts that you might find helpful if you are beach bound in the near future!
Tips Tricks and Hacks as well as my favorite items from Amazon for travel!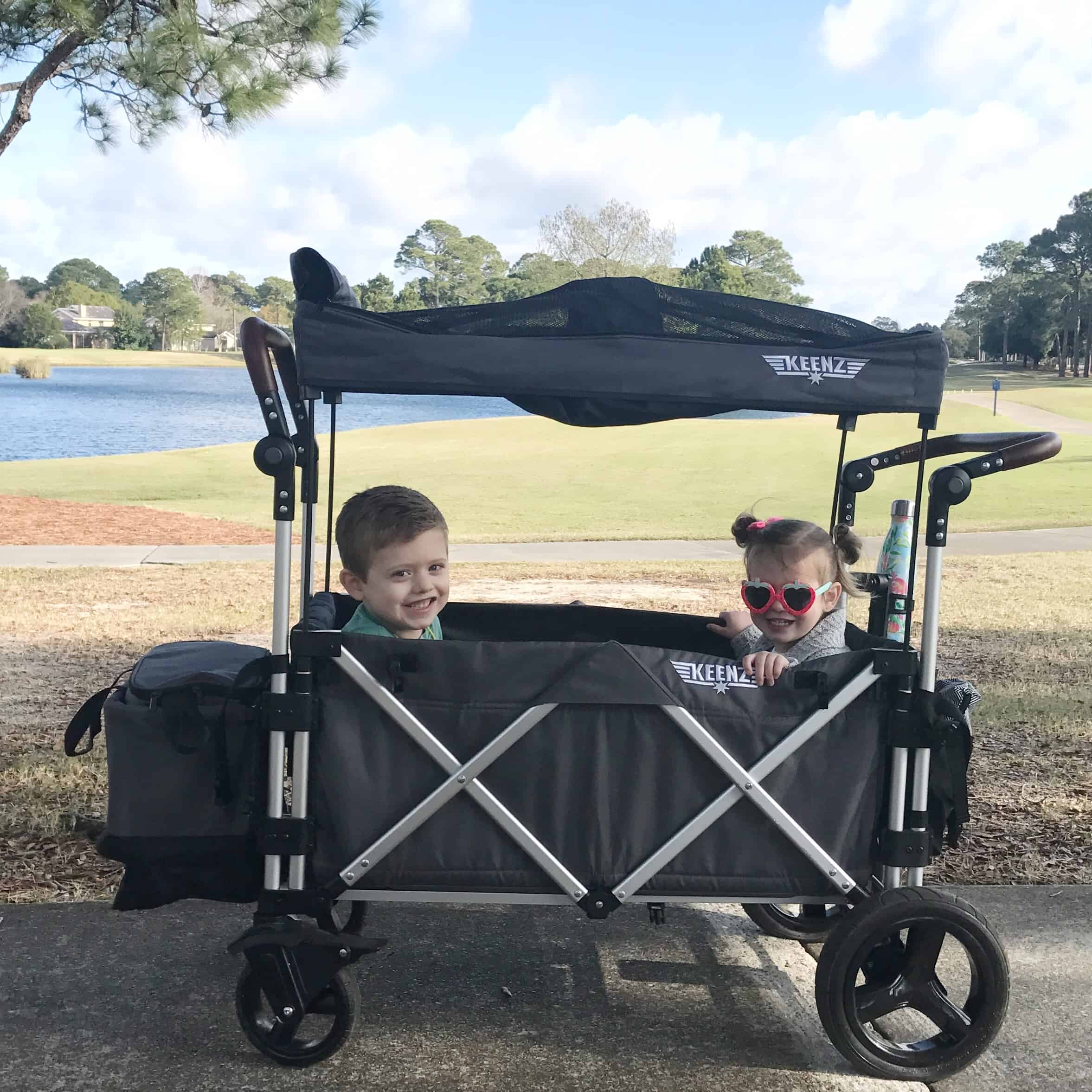 Pin the Photo Below for later
Hopefully you feel more prepared for the beach with your kids, and you enjoyed my Beach favorites for kids and babies. Be sure to pin the photo below for later, and if you don't follow me on Instagram (@arinsolange) and Tik Tok (@arinsolange) for more fun!