Packing up to hit the beach with kids is no easy task!! My kids could live at the beach if I let them, so I decided to round up all of my favorite items for when we hit the beach in this baby beach must-haves post!
This post contains affiliate links
Packing up for the beach is so much work! Add kids and babies into the mix and it doesn't get any easier. I have 4 kids, and we head to the beach a few times a year, so I feel like I have truly mastered the art of what to take (and what not to take) over time.
I tried to include some options that are more compact for if you are flying, as well as options that are even more desirable if you are driving and have a bit more space.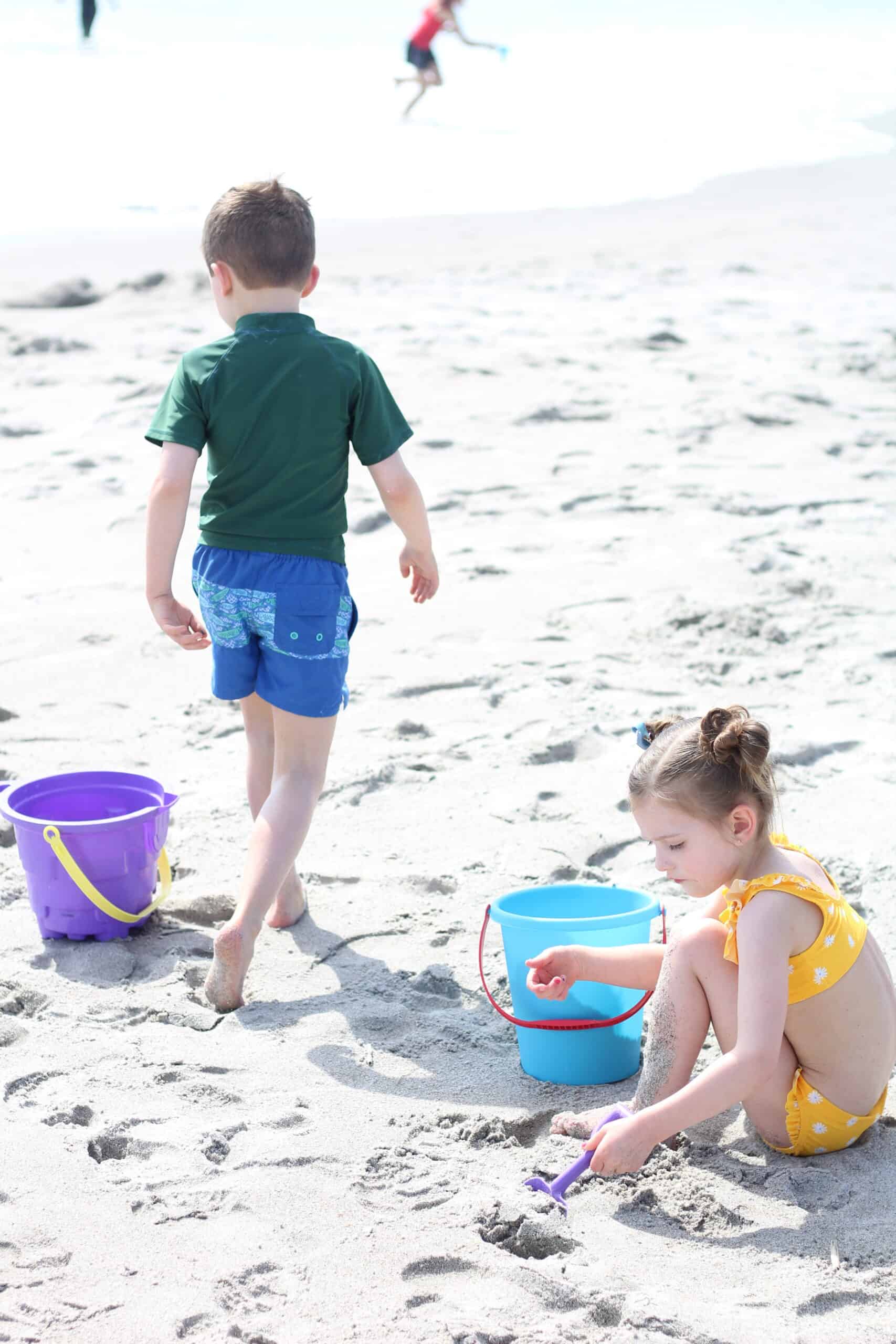 Beach trips are a bit more complicated if you are flying, but a little hack I learned a couple of years ago when we hit the beach for just a few hours on a short trip to California.
If you aren't going to be spending a ton of time on the beach, but want to still help your kids enjoy the time. Have only the essentials. Take the bag, small towel, and the little sand brush, and if you can possibly fit the gathre mat in your suitcase make it work ( you will thank me!). Then go to the dollar store and grab a couple of spoons and disposable pie dishes and such – spend less than $5 and use those items instead of shovels and such. That way your kids can play but you aren't wasting a lot of money on items you can't take home.
That said – if you will be spending more of your trip at the beach, I suggest taking many more of the suggestions below into consideration!!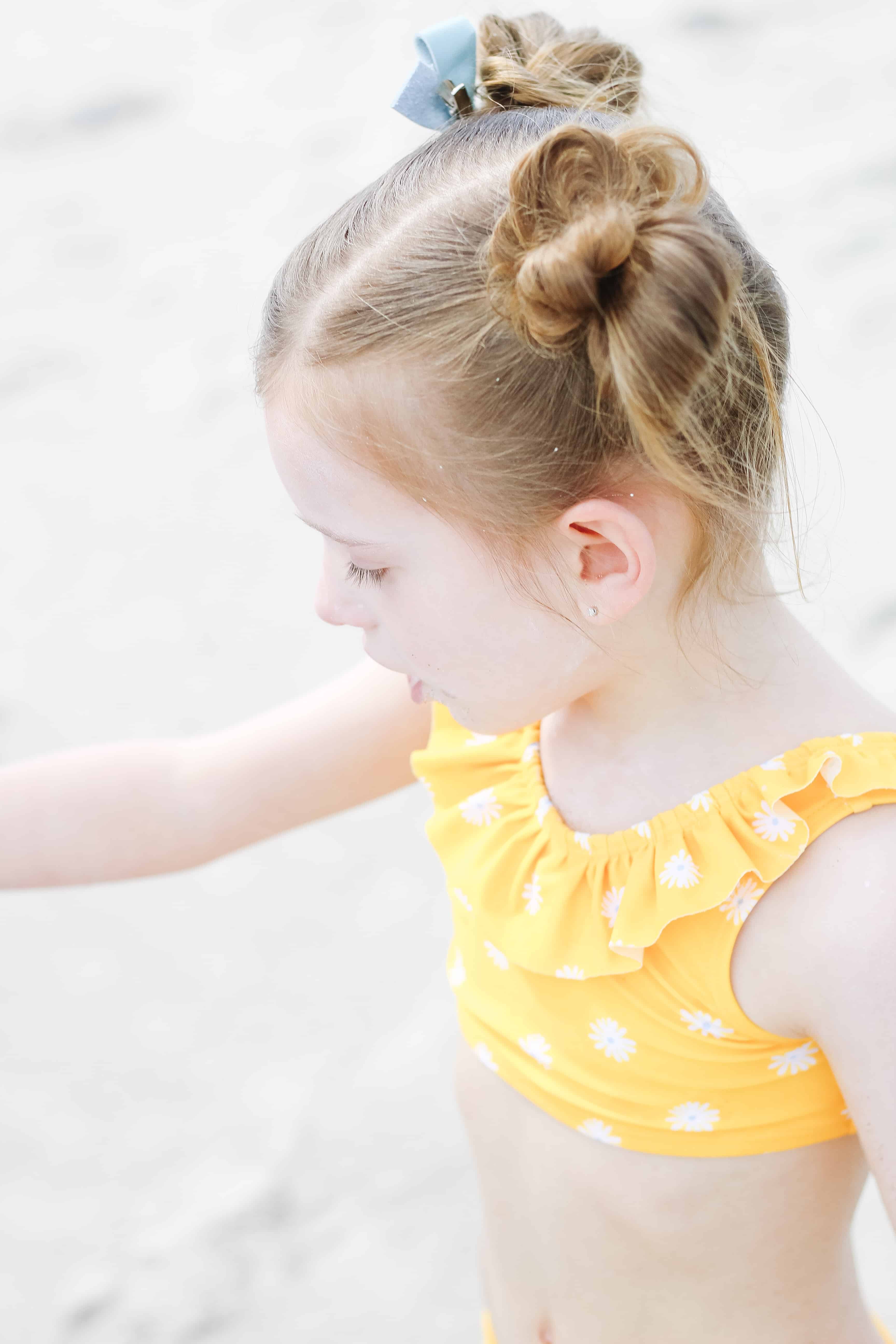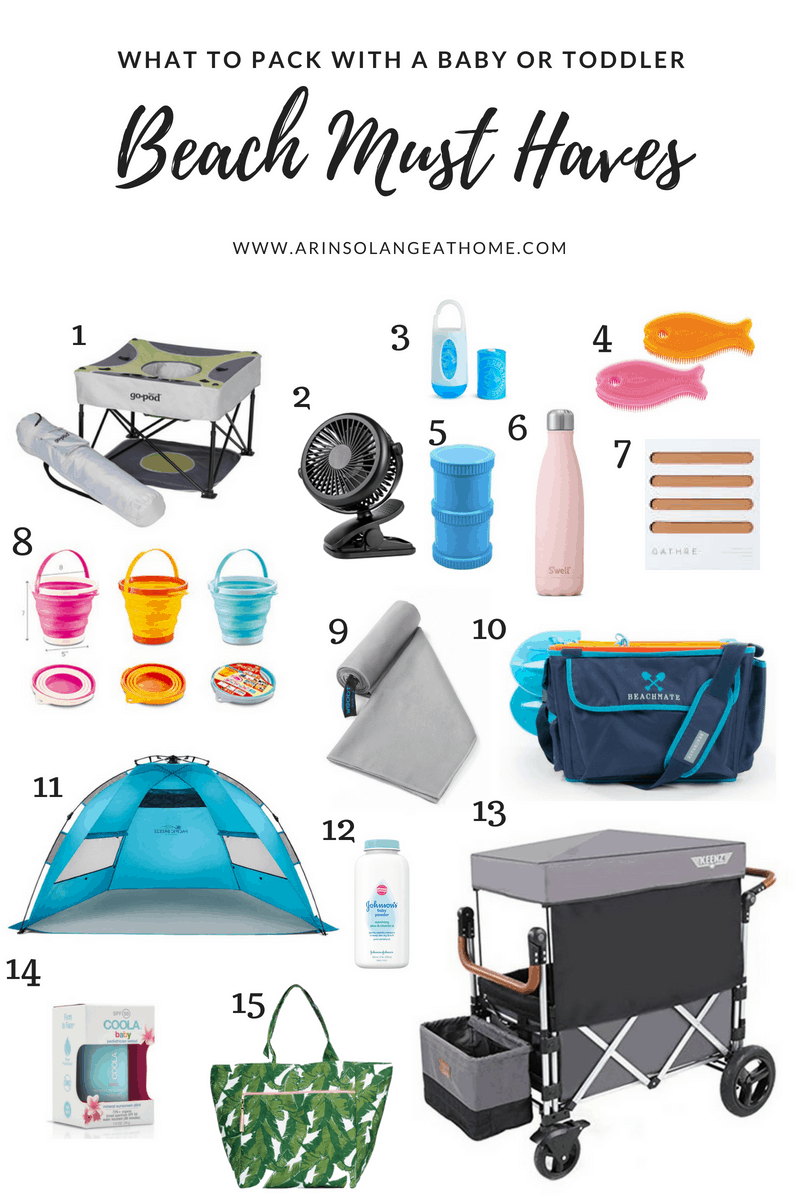 1 | 2 | 3 | 4 | 5 | 6 | 7 | 8 | 9 | 10 | 11 | 12 | 13 | 14 | 15
Baby Beach Must Haves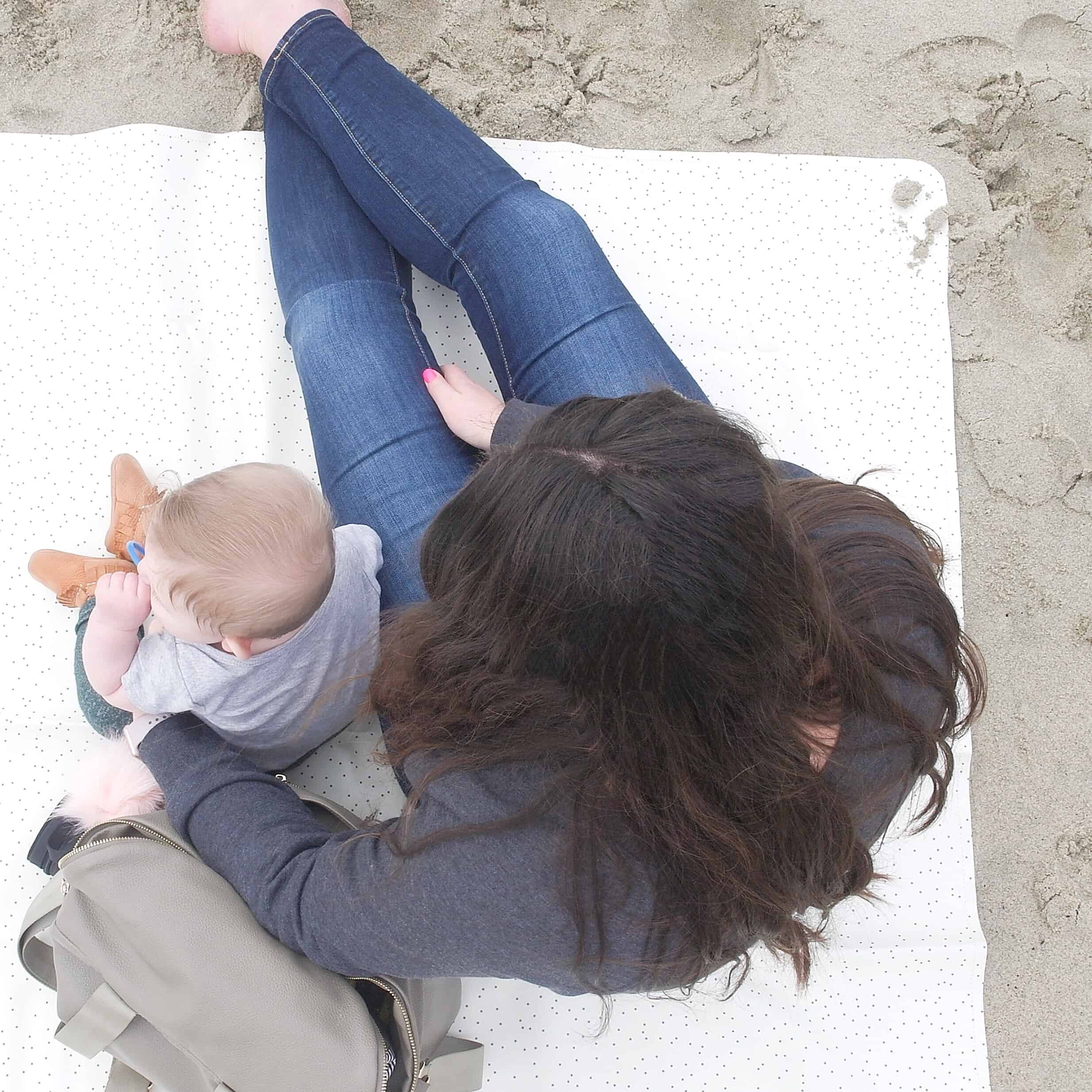 If you are traveling to the beach, make sure you check out these posts!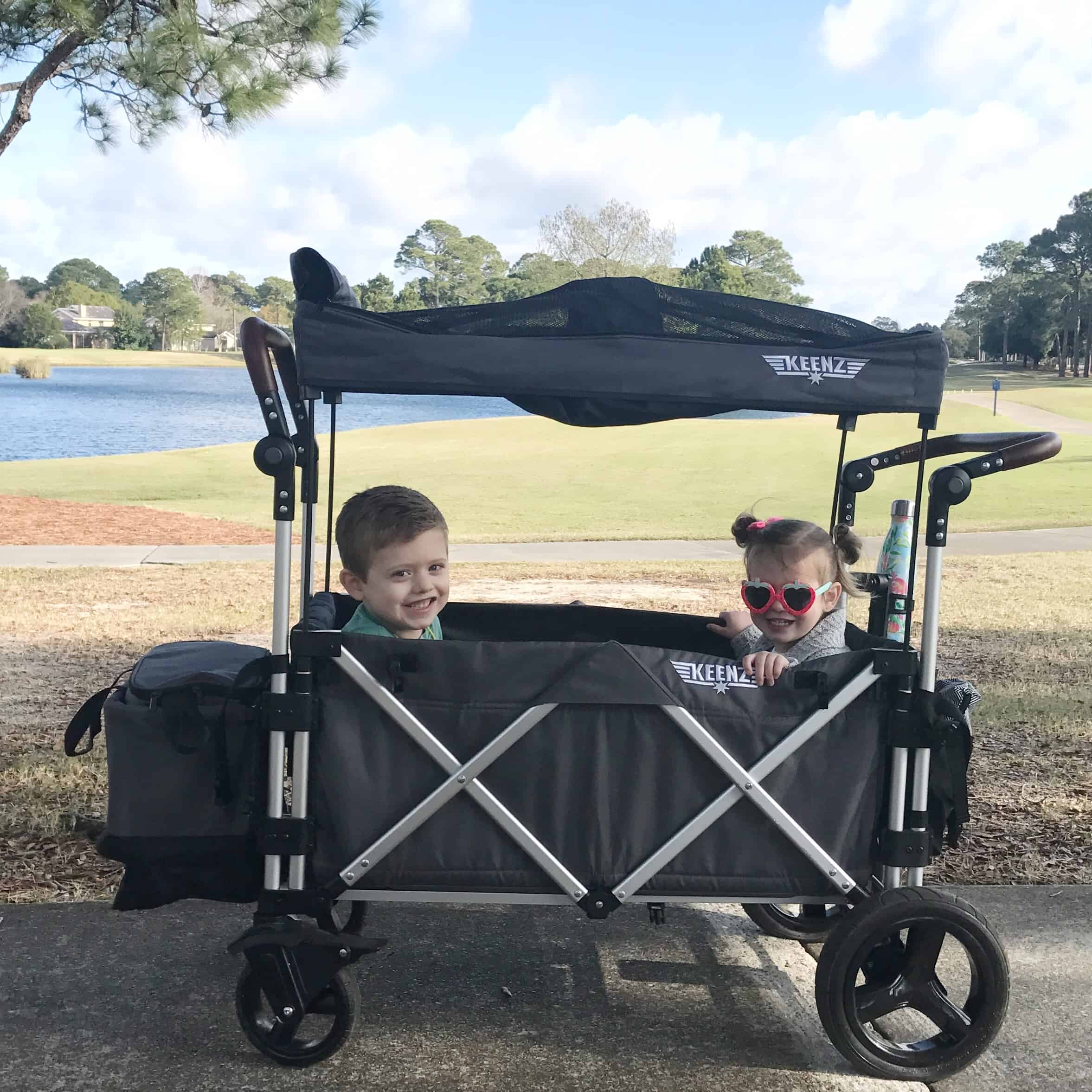 What do you always pack for the beach? I would love to hear if there is a fun hack that I haven't thought of yet! Let me know in the comments below.