This week is going to be the week of gift guides. You may have seen the toddler girl guide last week, and if you didn't you can find it here, but I am going to try to get the rest of them up this week as well as single post to find them all! So if you have a toddler boy or are going to be shopping for one, be sure to check out these fun finds, as well as a few older posts I will link to at the end! For now here are the best toddler boy gifts this year!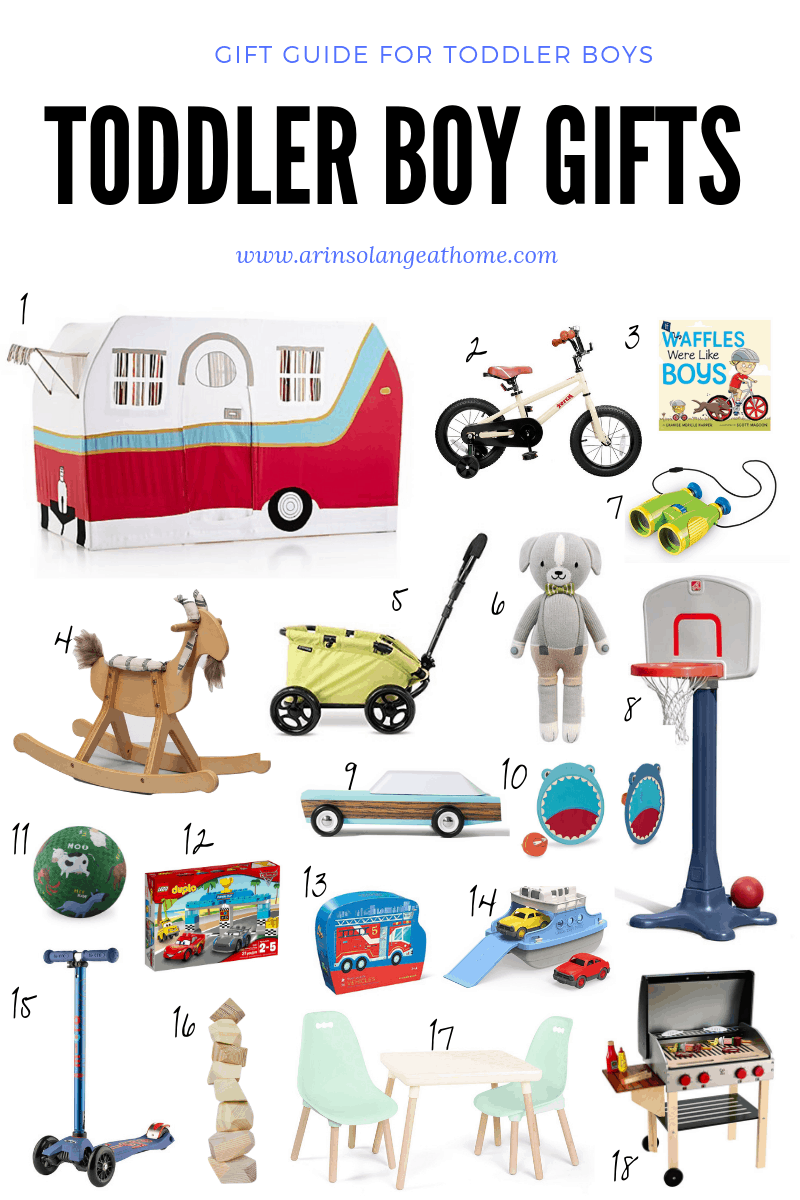 Best Toddler Boy Gifts
1 // 2 // 3 // 4 // 5 // 6 // 7 // 8 // 9 // 10 // 11 // 12 // 13 // 14 // 15 // 16 // 17 // 18
If you liked this post be sure to check out this post that would be some great stocking stuffers as well as last years gift guide. You will see some crossover on items I truly LOVE! Also, be sure to sign up for my emails and you will get an email when the compilation post of all the gift guides is live and ready!