Easter is just around the corner, and whats better than shopping for a new Easter dress for yourself and your daughter? I remember LOVING getting a new dress every Easter, so this has been a great part of the holiday for my with Avé. I rounded up 9 classic Easter Dresses for Little Girls so you find the perfect dress for this holiday season. AND as an added bonus, be sure to follow to the end, because I have teamed up with Bonnie Jean to give one of my readers and Instagram followers a $100 credit for some dresses of their own!
This classic Easter Dresses for little girls post was graciously sponsored by Bonnie Jean – all opinions are my own.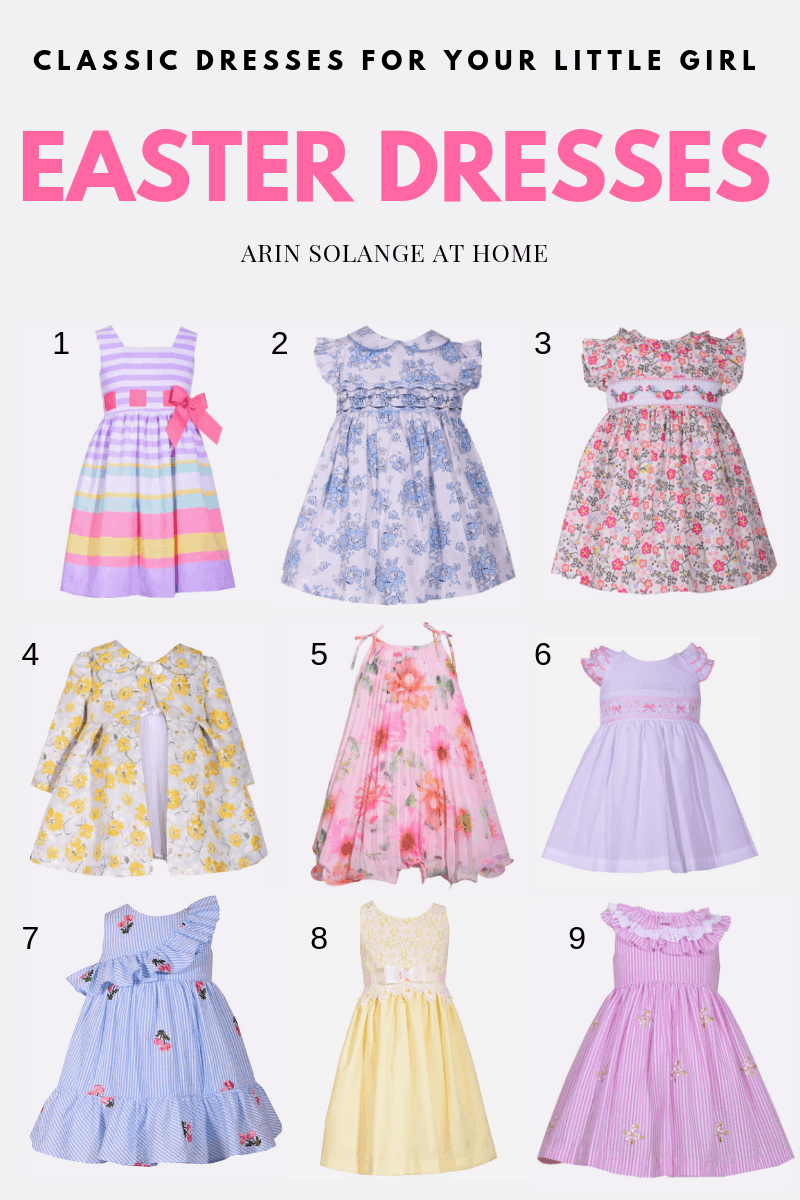 Classic Easter Dresses for Little Girls
1 | 2 | 3 | 4 | 5 | 6 | 7 | 8 | 9
I wanted to round up a few of my favorite dresses from Bonnie Jean for you to have handy (you will want this for the giveaway), but because who doesn't love to see and hear how the dresses look on, Avé also got to pick out her 3 favorites.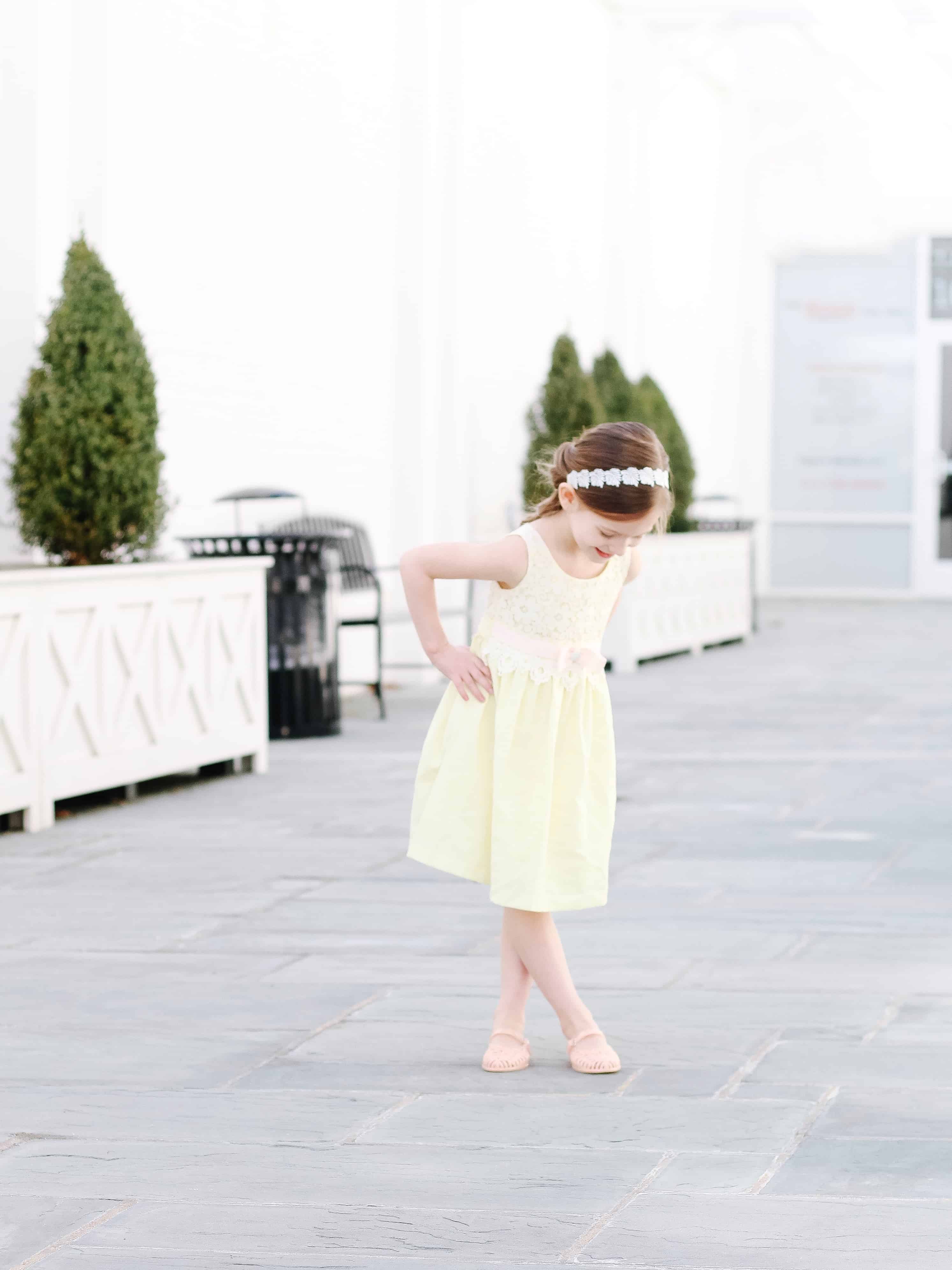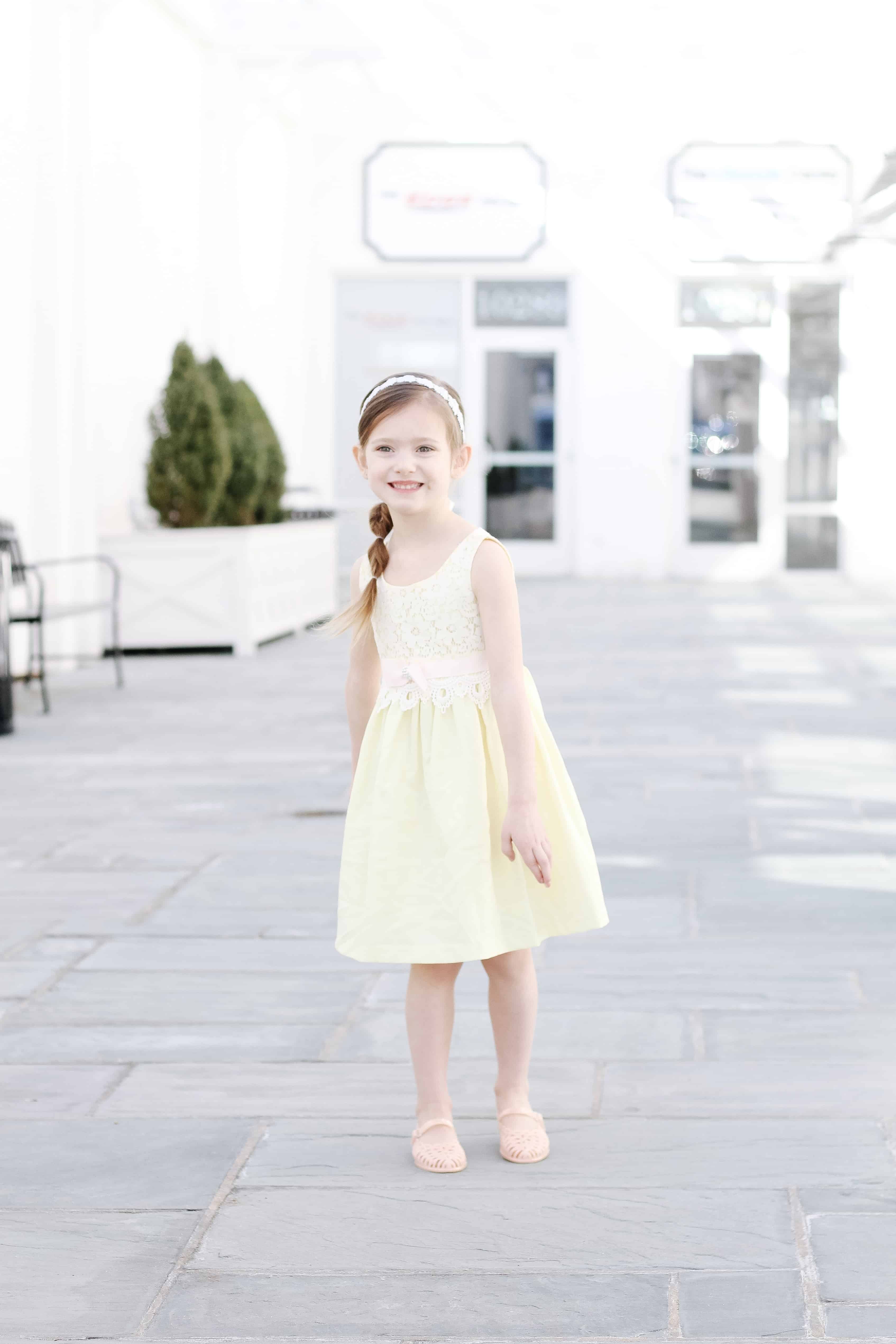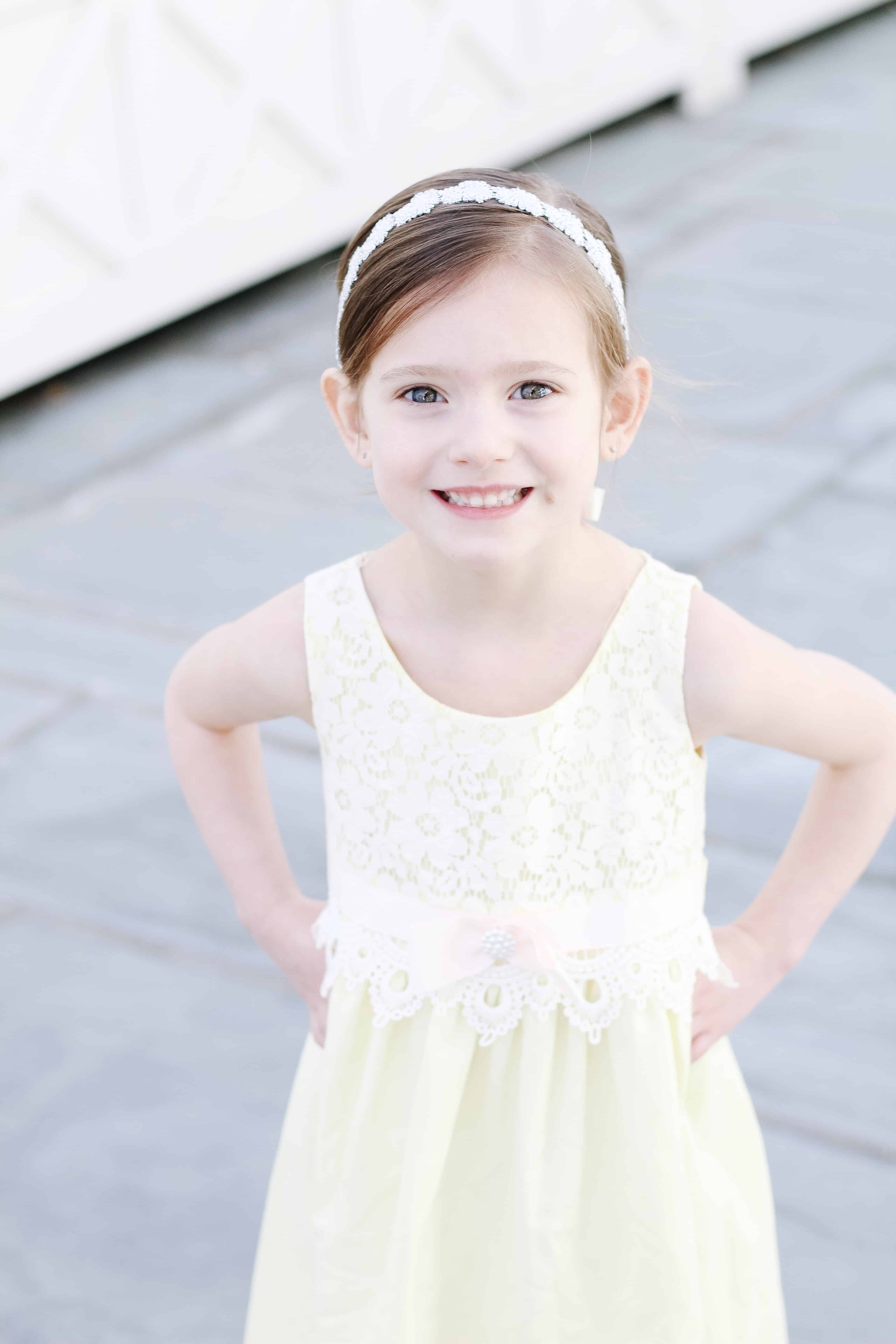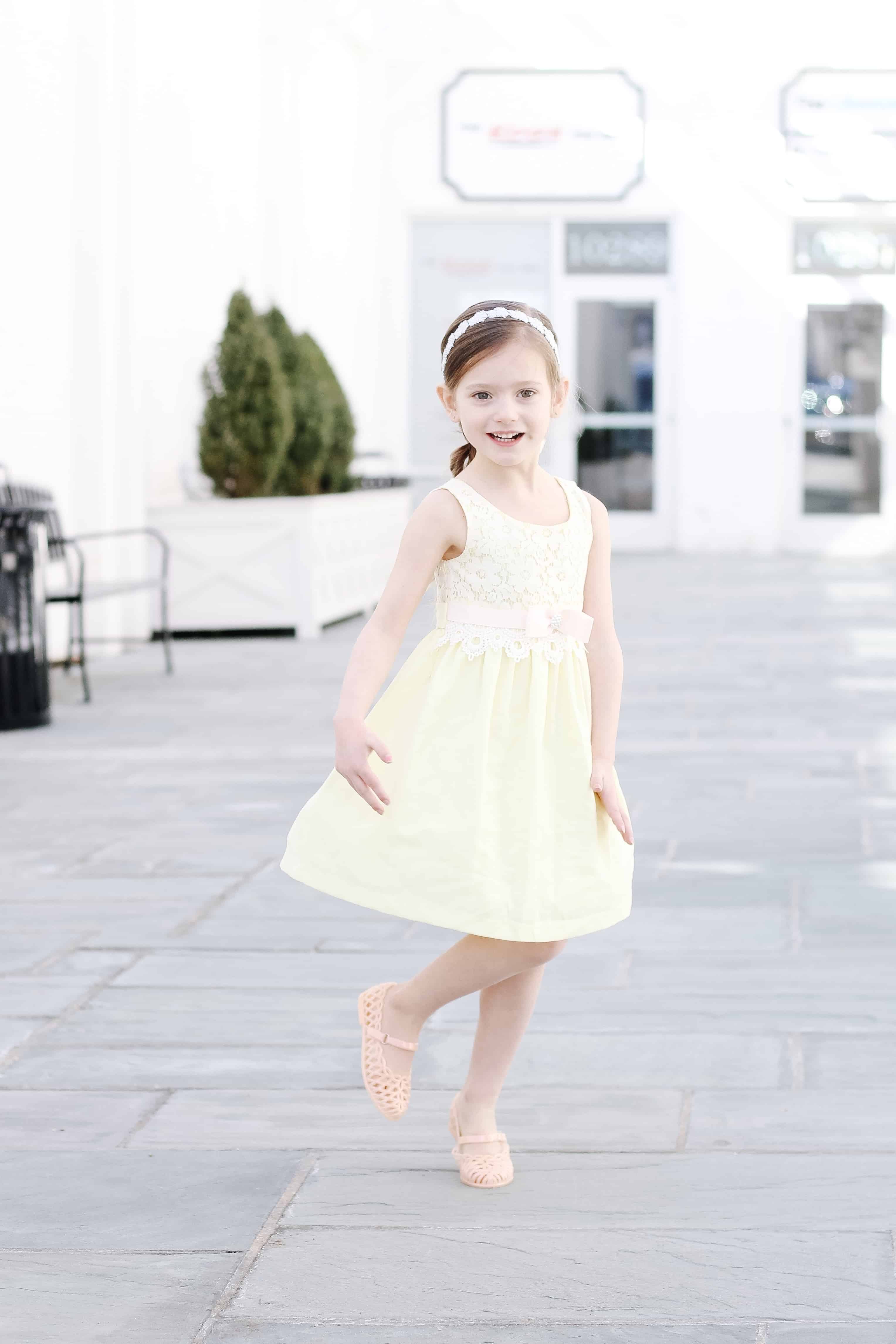 This was actually the second time Avé has gotten dresses from Bonnie Jean. We are obsessed with them for so many reasons. They are perfect quality, fit true to size, and are such a classic look. Avé's favorite of the three kind of surprised me – she loved the yellow. She told me she looked like Belle, and I couldn't agree more. This dress was definitely the most 'fancy' of the three, and perfect for Easter Sunday, or for a nicer dinner out.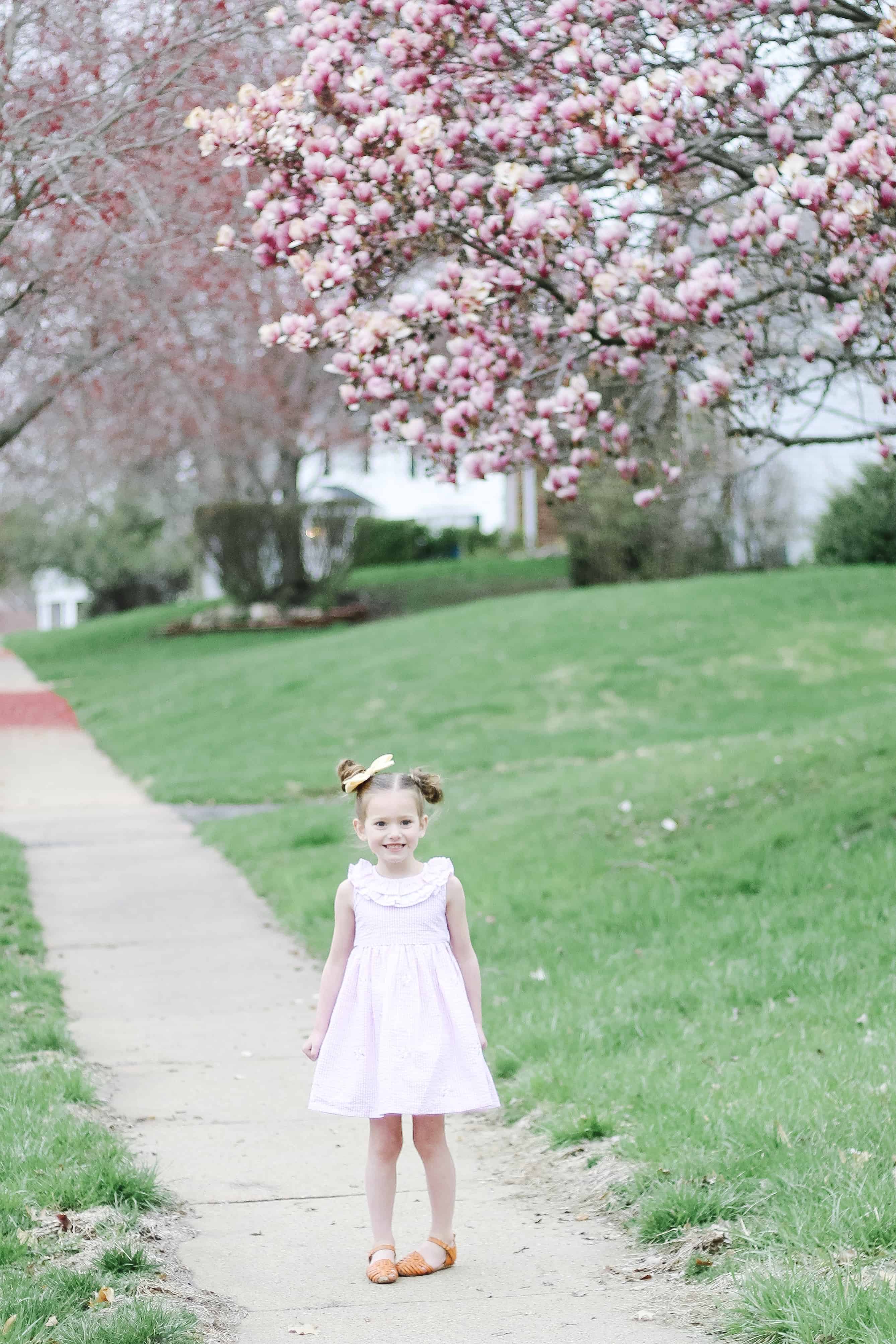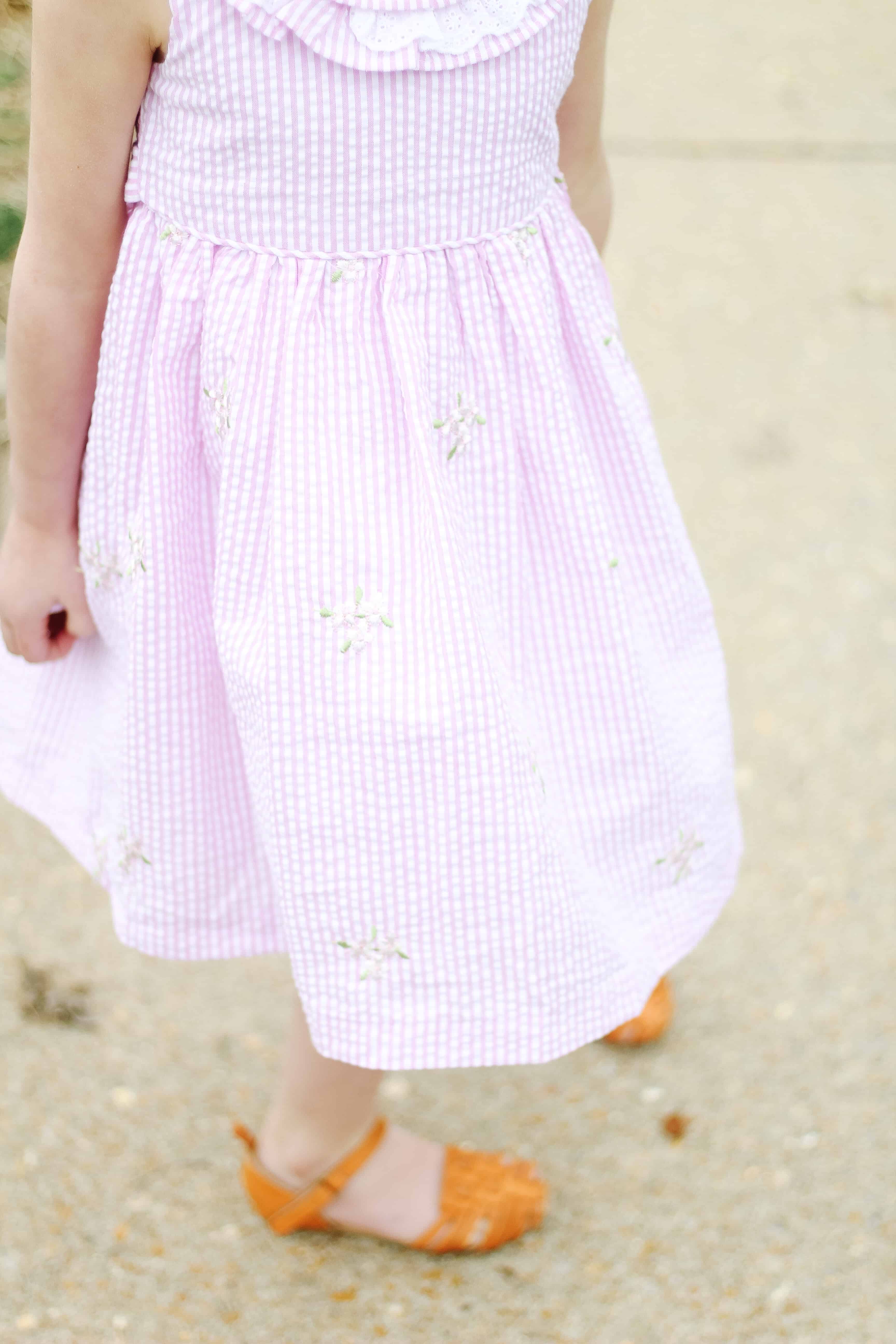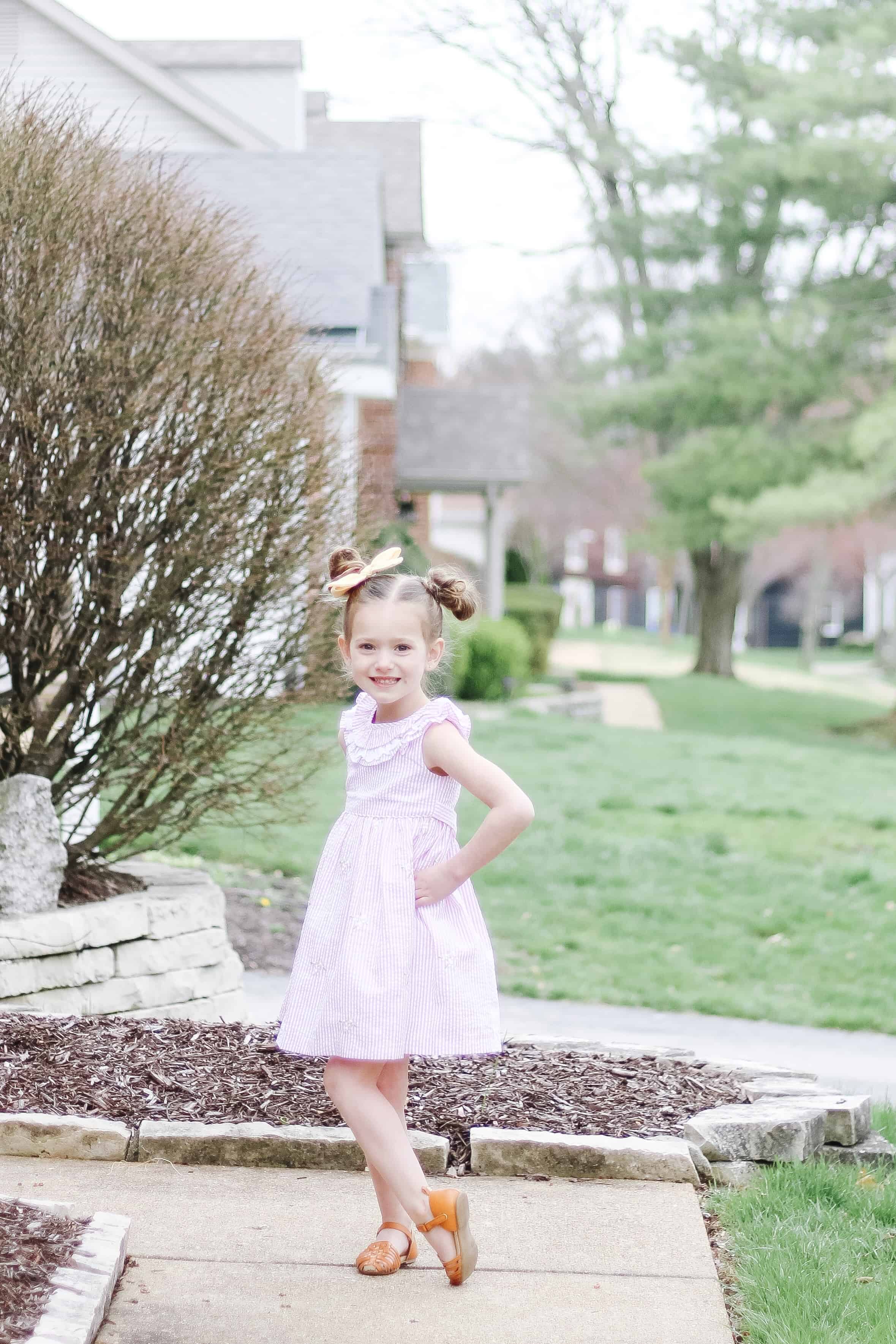 For the other two dresses I helped her pick more casual choices. Both are still gorgeous, and more fancy than her day to day dresses. I still felt like she could wear these for a girls day with me, or even if she wanted to dress up for school. The seersucker type fabric made it easier to transition from Easter to day to day. As an added bonus, I love that it would be easily coordinated with her brothers due to the fabrics!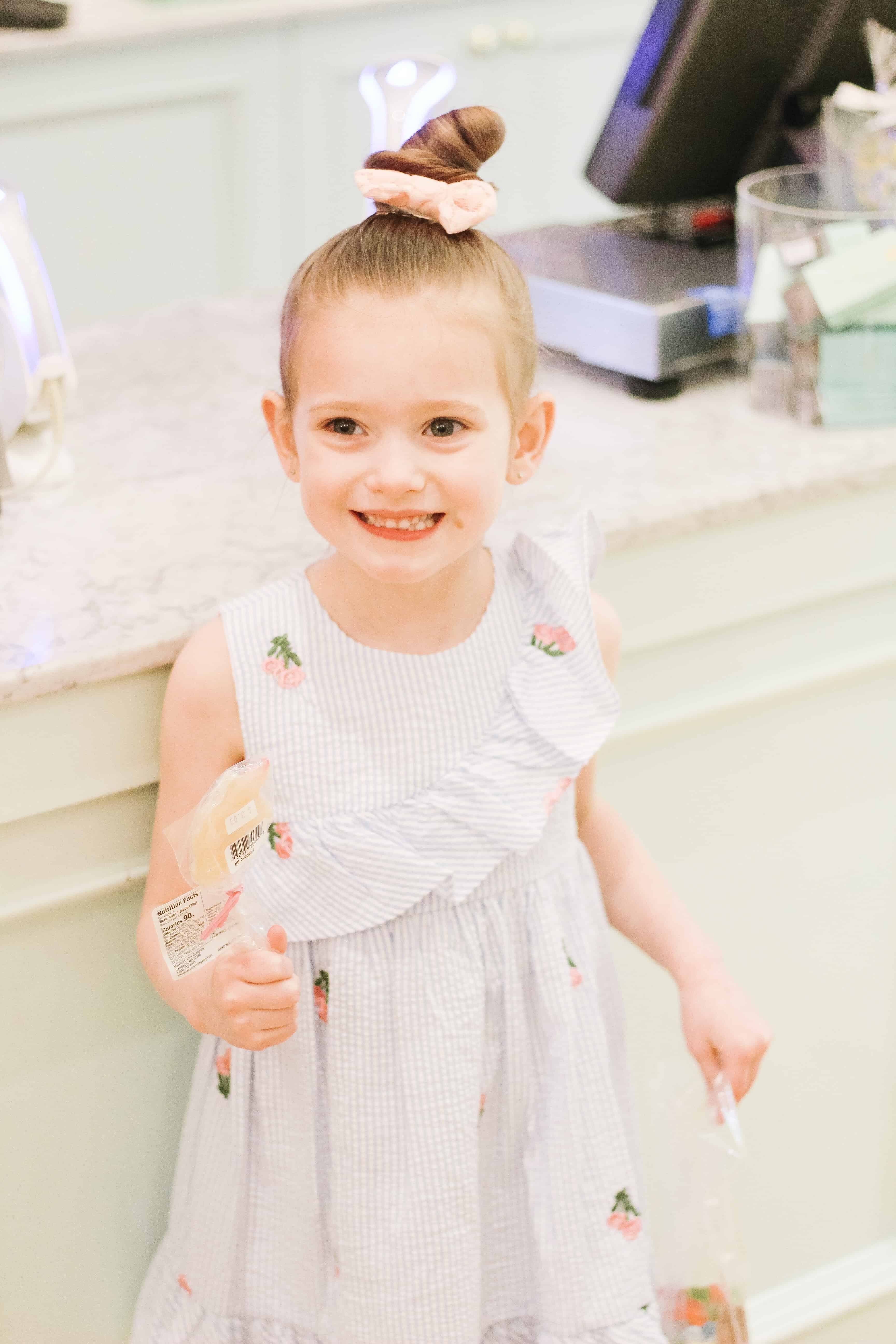 Now for the Fun Part
Okay SO as I mentioned at the start of this post, NOW we get to do something fun. Tomorrow (4/9/19) I will be teaming up with Bonnie Jean to give one of you a $100 gift card. All you will do is head to the post that will be up at 10 am CST ( I will link it here when its ready) and comment with your favorite number!!