Is the sneak peek gender test accurate? Incase you missed it on Instagram, I announced that we are expecting another SWEET BABY GIRL!!! I posted all about the symptoms and old wives tales on this post, so if you're curious on that be sure to check out that post too.  
One thing I will fully admit about myself is that I am NOT patient.  Like not at all.  So this time around when I found out I was pregnant I decided I would try out the Sneak Peek Gender Predictor Test.
 I had a strong feeling on the gender and wanted it confirmed earlier.  So are you wondering, is the Sneak Peek Gender test accurate?  Read on to read my opinion.
This test was not sponsored by Sneak Peek. I purchased it on my own, and did the test for my own research and fun, to see if the Sneak Peek Test was accurate. This post contains affiliate links.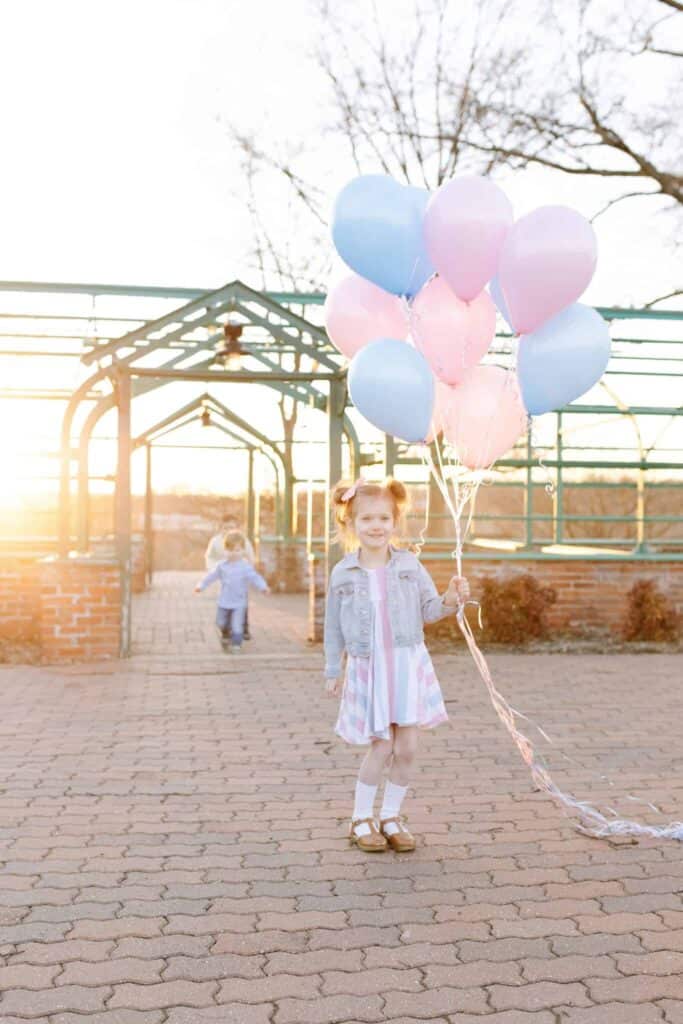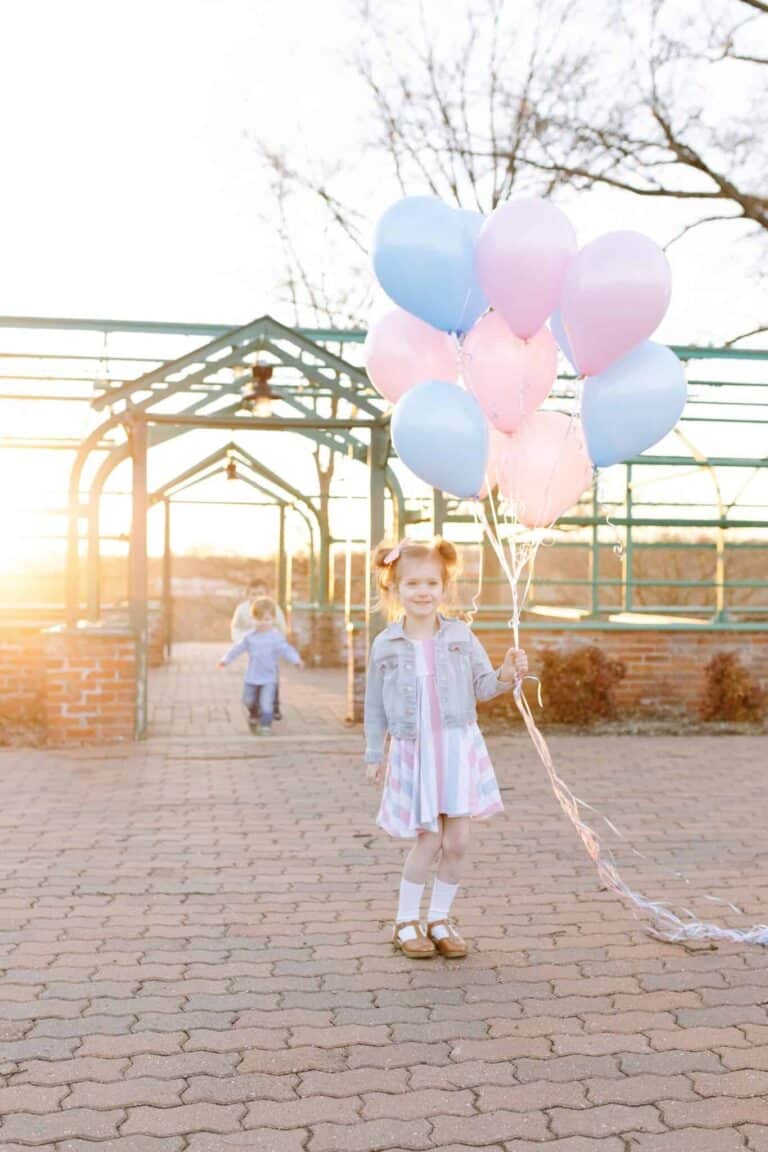 Sneak Peek Test Review
A Video Sharing my Experience with Comments from Others who have also Taken the Test
I have updated this blog post to contain a video with some of the comments from both readers and friends and their experiences.
I want to make it clear, I am not anti this test, I am just sharing my experience and the experiences of people (both positive and negative) that have reached out to me who have also taken this test!
My Experience with the Sneak Peek Test
Before I share my results from the Sneak Peek test I want to share why I felt so comfortable and confident doing this test, when I had never done something like this in previous pregnancies.
When I found out I was pregnant it took me only a couple of weeks to be 99% sure we were having a girl. I was confident.
This was my 4th pregnancy and so far I had 2 boys and one girl, going Boy, Girl, Boy. I had experienced how my body handled both boy and girl pregnancies, and in my opinion felt as though my body felt different with the two genders.
I pretty much knew the gender 100% with Walker and this time around, due to CRAZY similar pregnancies, and a gut feeling. Reading the reviews for Sneak Peek test it seemed as tho 'false results' were only if it said 'boy'.
I was fairly confident in my abilities to take the test, and was so sure it was a girl, so I figured I was good to go, and my hunch would be validated earlier. I know not every mom with multiple kids has this same experience with similar symptoms and such, but for me it had held true with my other three.
I should also add – people always ask if I guess well for other pregnant women, and hilariously I DO NOT. I actually am the worst at guessing other peoples gender of their baby.
My Symptoms
With Jack and Walker I was slightly sick. Not horrible, but really nauseous and tired for the first trimester. By about 7 weeks it had set in and I felt pretty darn crappy for a while.
I remember when I hit 8 weeks with Avé and I didn't feel sick, I started getting some pretty strong feelings I might be carrying a different gender. (Avé is my second.)
With Avé and with this baby I got REALLY SICK. Like I am talking food poisoning sick, and in the midst of it realized I missed my period and took a test to find out I was pregnant. That might be a coincidence, but either way happened both times.
I wouldn't say any other symptoms were the same super early on, but as the pregnancies progressed those similarities did continue.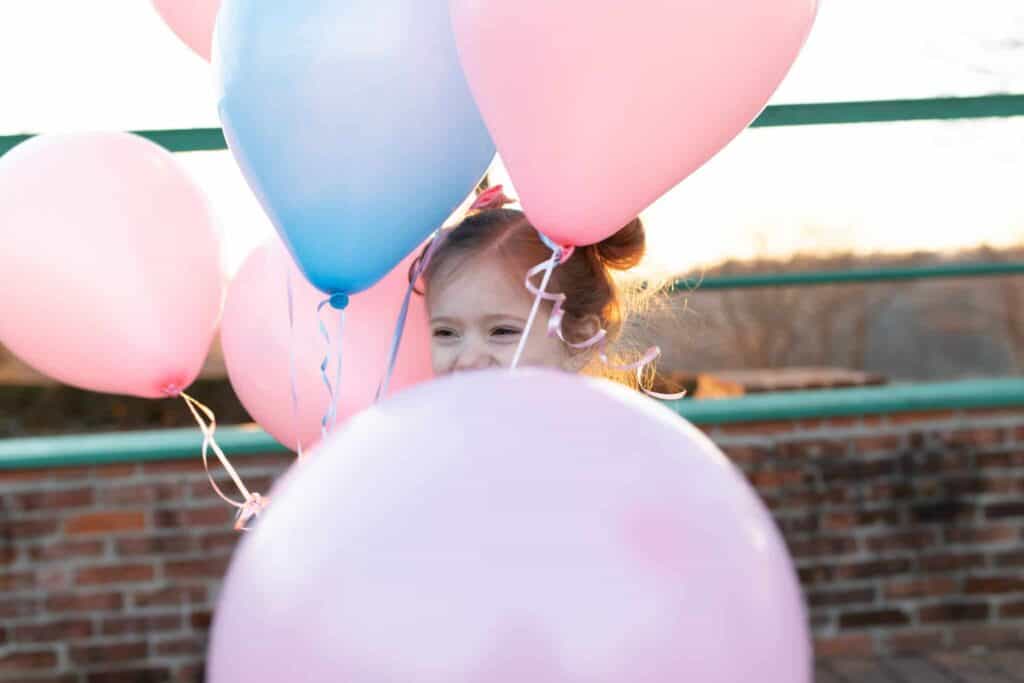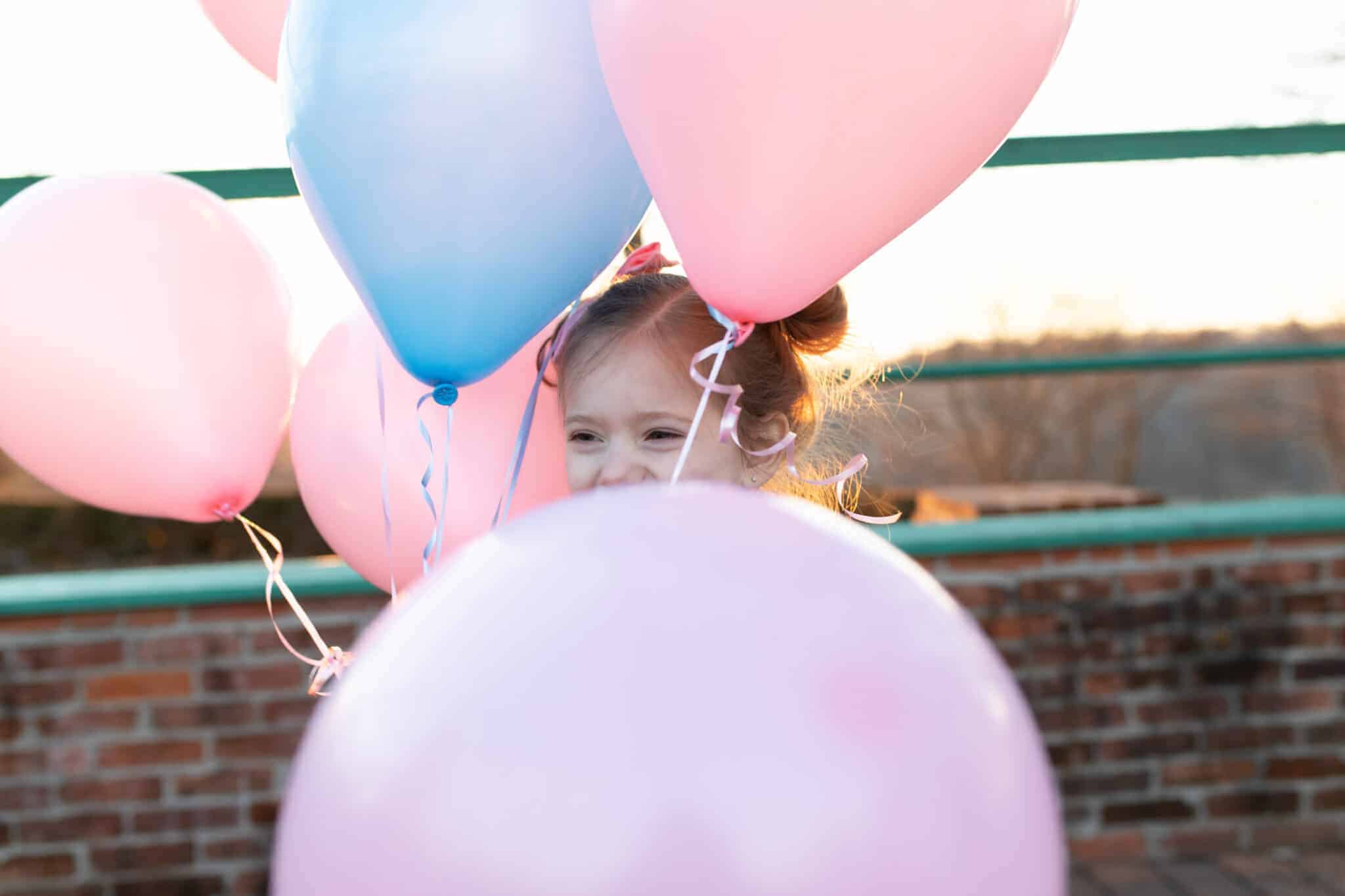 About the Test
Incase you aren't familiar with the test, let me first walk you through how the test works.
You order a test online. You can get it through their website or even grab it on Amazon, so it is really easy to get. You get the kit in the mail, and you prick one of your fingers to fill a small vile with blood.
The blood sample is then sent off to be tested to see if they detect any Y chromosomes. Basically because as females we only naturally have XX chromosomes present in our system, the presence of Y chromosomes would show that we are carrying a boy.
If the Y is detected then it is deemed you are having a boy. If no Y is detected it says you are having a girl. Overall – the premise of the test is wild. It is so crazy that a body shows the Y chromosome so soon.
Contamination Risks
Due to this process, it is VERY important to do the test alone and without your husbands help.  You don't want any male DNA to get into the test from someone else.  
I know some people have a friend who is female help them, because it is tricky to do with one person, but do not let your husband or partner help!
You also need to thoroughly clean yourself and the area you're taking the test as to not get any male dander in the test tube. This is as important for taking the Sneak Peek Test as the absence of men during the process!
I am a mom of 2 little boys and am married to a man, so I knew the process of getting rid of Male DNA would be trickier than others, but went into the test with great confidence in my abilities to get the area ready.
When can you Take the Sneak Peek Test?
I have been asked a few times when you can first take the sneak peek test. The answer is at 8 weeks or later in your pregnancy. I believe I was about 9 weeks pregnant when I took the test. You need to wait until that 8 week mark to assure the male DNA has time to be in your system.
Where do you Take The Sneak Peek Test?
The Sneak Peek Test can be done both at home or you can go to to many locations and get the blood drawn for you. From what I have heard the blood draw from locations has a higher rate of success due to no contamination, although I still don't think based on reader comments that is 100%.
For the sake of this blog post I am talking about taking the test in my home, as that was what I chose to do. 
How Accurate is the Sneak Peek Test?
Their website states that the test is 99.1% accurate – I can not confirm or deny that.
How long does it Take to get the Sneak peek Test Results?
There are 2 options based on what you buy. There is a 72 hour option and a 5-7 day result option. Either way they will come to your email.
My Experience Taking the Sneak Peek Test
I took the test on a day when all my kids were napping and my husband, Sam was at work. I cleaned the kitchen, and sprayed it down with lysol like it was my job. I keep a very clean house as it is, but I was very determined to find out what I was having early, so was thorough.
When it came to actually collecting the blood – IT IS NOT EASY. You will use a item they send to pick your finger and fill a vile to the line.
This sounds easy as can be, but let me tell you…getting enough blood out of your finger IS NOT EASY. I have talked to others who have since done the test who have said the same.
I was squeezing like no ones business and even had to use more than one finger. By the time I was done I truly had a bruised finger, but I am sure that isn't everyones result. I kind of wonder if getting the blood would have been easier if I had gotten my hands really warm prior.
The instructions tell you to make sure you don't get blood under your nails, which I also found to be impossible due to how you have to get the blood and the slow flow.
I had scrubbed under my nails really hard, but I feel like its worth noting that blood DID go under them. ( again from talking to others…they had that same issue ha).
The Results Are In – My Sneak Peek Test Results
Fast forward one week. The result were timely and I truly appreciated that. I mean after all…I had paid money just to appease my own impatience. The results were sent to Sam (because I knew I would just check my email 400 times a day), and he came upstairs on a Friday while the kids were napping, to tell me he had the results.
I was so excited to hear him tell us we were having another sweet girl, and he said IT'S A BOY. I literally burst into tears.
When we found out we were pregnant I was pretty impartial on what we would have. I would say I was 60/40 leaning towards wanting a girl.
But you guys, I LOVE my boys, so in no way did I think this would be my reaction. For the first time in 4 kids, my intuition was so rocked. With Walker and this baby I was so sure on gender, so it just felt wrong.
We had a doctors appointment 2 weeks later where I was already planning the doctor ordered blood panel. I decided to assume that the Sneak Peek might have been wrong, but to also assume 90% it was a boy.
We discussed boy names and such, but I in my heart was still so shocked. I just sort of blocked it out because I just didn't think it was right.
Roughly 1 month after the original results came in from the Sneak Peak test, we received our panel from the doctor and were told we are having a GIRL. I again cried so hard. We had a name, and it just felt right. It was so great to know my intuition was right.
I had spent the month prior both sad, but mostly confused, and when I think back to it I am half happy I did it, because hearing "its a girl" was that much sweeter, but also regret it because I spent a month just so emotionally torn.
I think because my personality is needing to know things 100% it was probably not the best thing for me to take a test without those kind of results anyway.
With my oldest two I had several ultrasounds confirming gender, but really needed that confirmation when they were born to believe it, so I defintily lean towards needing 100% results.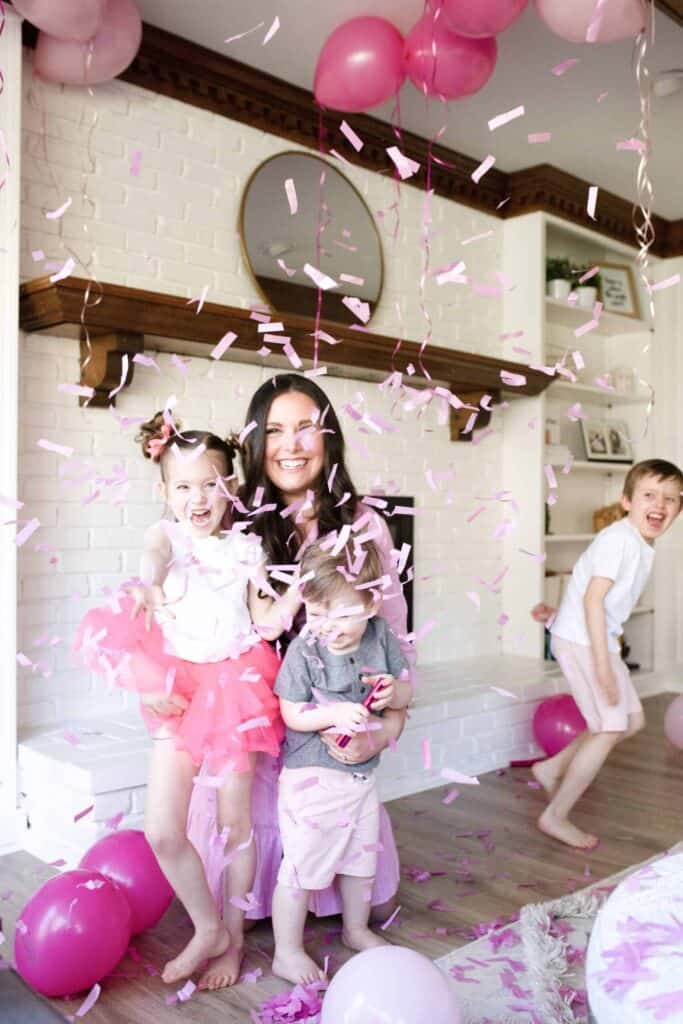 So, Is the Sneak Peek Test Accurate?
So does this fully explain the question of 'is the Sneak Peek Gender test accurate?' NO. This is my experience. I am a mom of 2 boys, and a little girl. – so yes there is more mane DNA in my house than some.
I'm very Clean and follow the rules very well. So although this might have been user error, I feel confident saying that it wouldn't be hard for another person to have flawed results also when it comes to contamination.
I know few people who follow rules better, and keep a cleaner home, so although that was likely what skewed the results, I feel that is the same for so many others then.
I have many friends who have done the sneak peek test and gotten accurate results stating both boy and girl. I have also had many friends who have taken the sneak peek test and gotten a false male result. (I have not personally had anyone report a false female result).
So, it definitely is possible for an accurate early gender detection, but for me if this had been my first baby I wouldn't have done the test again.
I think ultimately most things like this are more for fun, and not results to be fully tested without a doctor involved!
I would love to hear in the comments if you have done the Sneak Peek test, and if so if your sneak peek test results were accurate or not, and for what gender!
A little edit – there are lots of comments on here, and I have had so many messages on Instagram, so always feel free to message me there!