Who is ready for all the tricks for surviving Disney World with toddlers that I promised you last week on Instagram? Like I said last week, we do not do long trips at Disney yet, but we do try to go a couple times a year for one day, and I feel like that has been the easiest way for me to learn new things to make it easier.
I will touch on a few non product things to keep in mind, as well as give you my round up of things I always take with us when we head to Disney World. I have this post that I created after our first trip there, and I still stand behind so much of it, but wanted to update you all with more items now that we have been several times!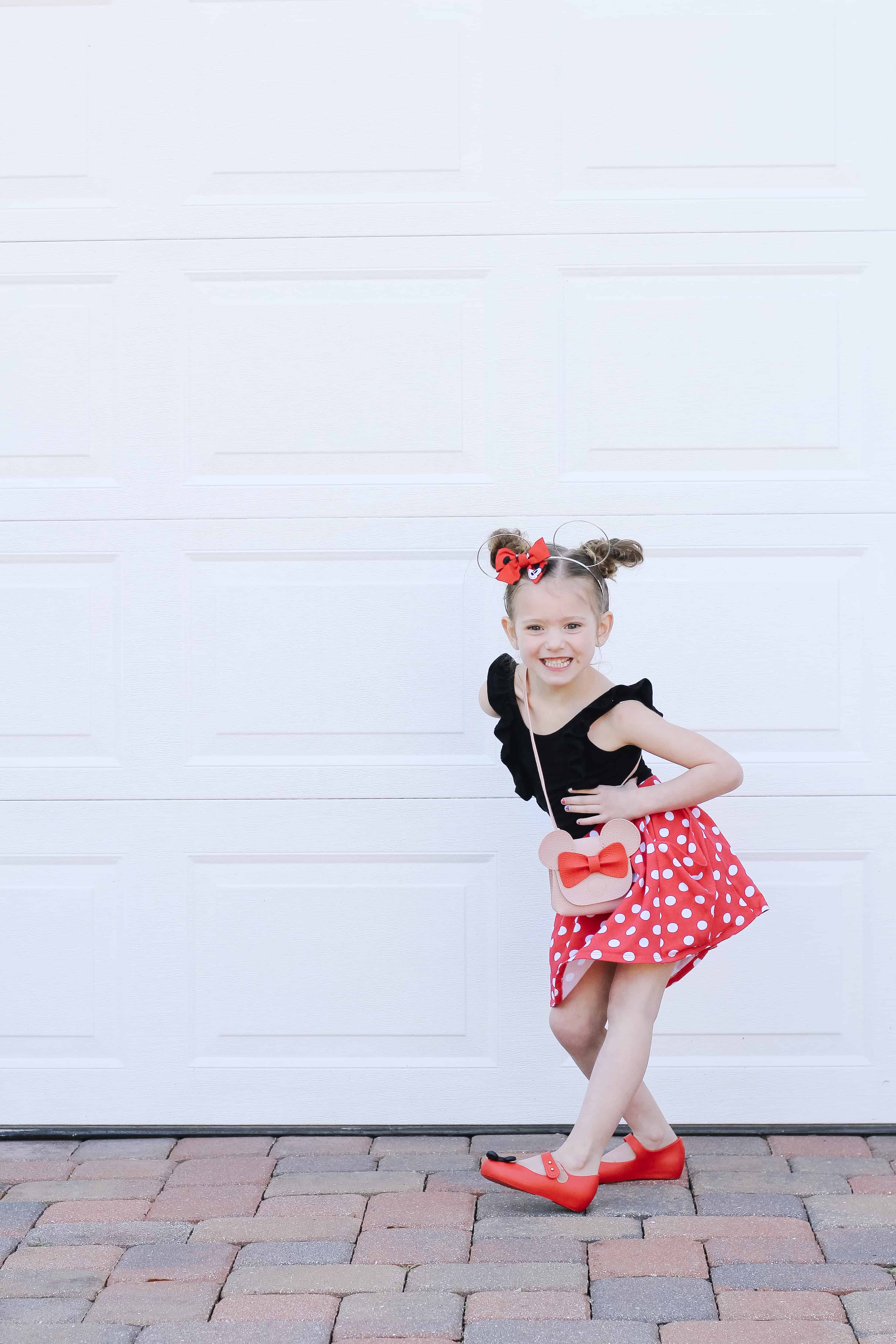 This post contains affiliate links – all opinions on items and tricks for surviving Disney World are my own
First Lets Talk Tricks for Surviving Disney World
Alright, before I get to the money spending (because trust me you will start spending Money way before you get to the park when it comes to Disney!! – that mouse makes all the money haha).
Download this Disney App – this will be your life saver. You can see when your fast passes are, but also trade them on this app. For us many times we don't even start the day with fast passes but we grab a couple as the day goes on! It also shows the wait times for any rides. PRIORITIZE the rides/attractions you need to do. Pending the number of days there, and the ages of your kids you may not do it all. For us seeing ____ princess is always top of the list for Avé. When we see the line is short -ish for that princess we run over. The boys always go see Buzz Lightyear, or something else while we do this.
If you have a princess lover, Check out the Enchanted Tales with Belle. It's a bit more fun than the typical princess meet and greets!
Head to lunch early if you don't have a reservation. We typically go to a cafeteria style place, and since my kids are fine with eating at 11, we head in at 10:50 so that by the time we eat its 11:15 or after and it always gets so much busier as we are there.
Have a stroller or seat option for kids much older than you would at home. My older two would never need to sit in a stroller at home, but having the double stroller where Avé can ride with the rider board for Jack is a must for a long day.
Get there right on time. Being on the first Ferry ride over is the best. The park is the most empty first thing in the morning so you can get on a ride or two with much less long ride.
This one is personal preference: we like to pay extra for the more expensive parking. If you are totally worn out by the end of the day it is SO nice getting to your car faster. By then everyone is wiped out. They also hand out free waters which is great.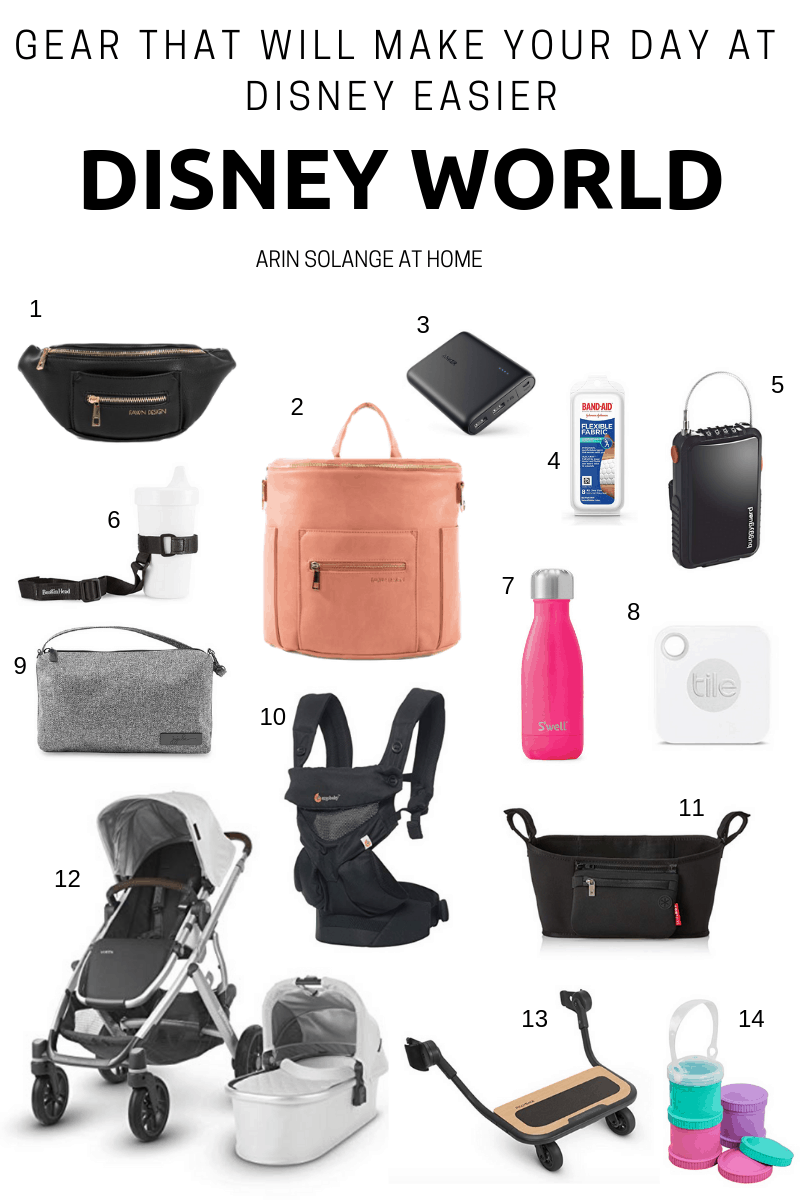 The Best Gear to Take
1 | 2 | 3 | 4 | 5 | 6 | 7 | 8 | 9 | 10 | 11 | 12 | 13 | 14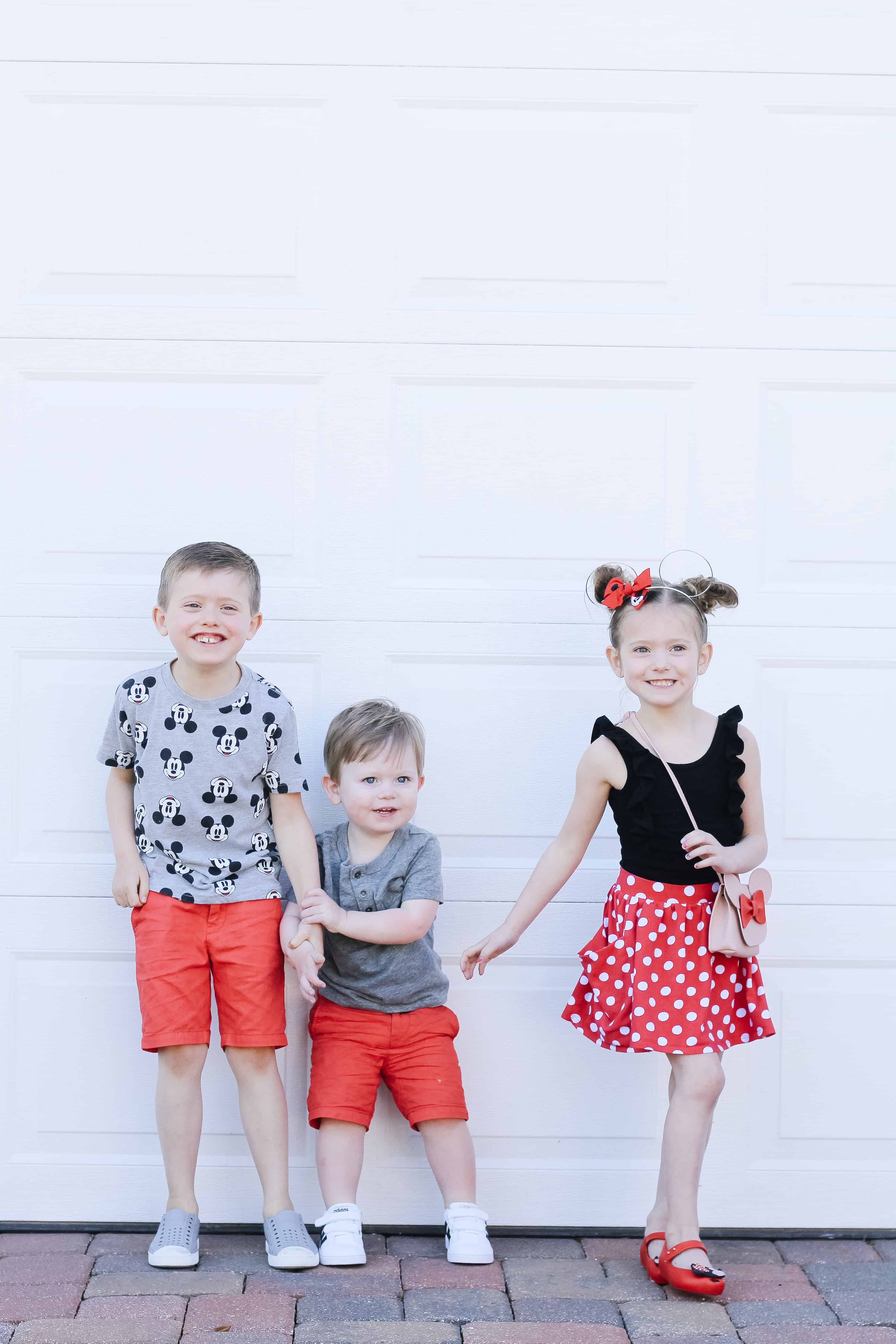 Kids Outfit Details
Jack Shoes // Avé Shoes // Avé Clothes // Avé bow // Boys shorts // Avé purse
For other Disney clothing round ups check out the posts below. Be sure to leave any questions or additional tips or tricks for surviving Disney World that you have in the comments below!
Disney Fashion 1 // Disney Fashion 2 // Disney Fashion 3
For All things Disney – check out my friend's Disney blog – They know it all so much more than I do!