I can't even believe its been a week since my kids went back to school! As much as I wasn't fully ready for back to school, one thing I can't wait to do each year is take the kids back to school shopping.  I remember that being such a fun part of fall with my mom growing up, and hope my kids remember the same thing.  This year we were so excited to partner with OshKosh B'Gosh for a comfortable back to school wardrobe.  I wanted the kids to be stylish, express themselves, but still be able to run and play.  And as a MAJOR bonus, Jack moved to uniforms this year so the fact that his bottoms could be from their uniform line was amazing!
This post is sponsored by Everywhere Agency on behalf of OshKosh B'gosh; however, all thoughts and opinions expressed are my own.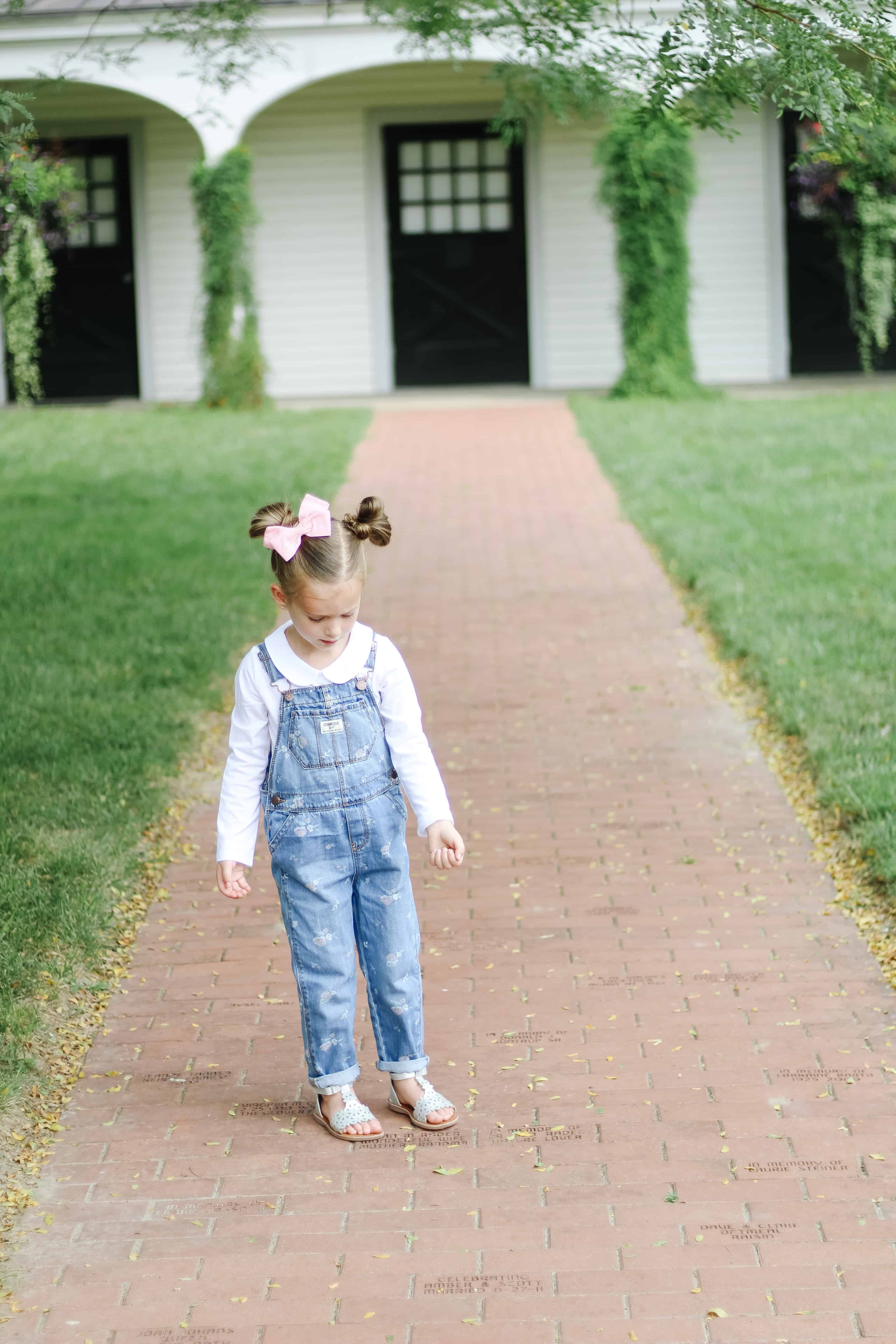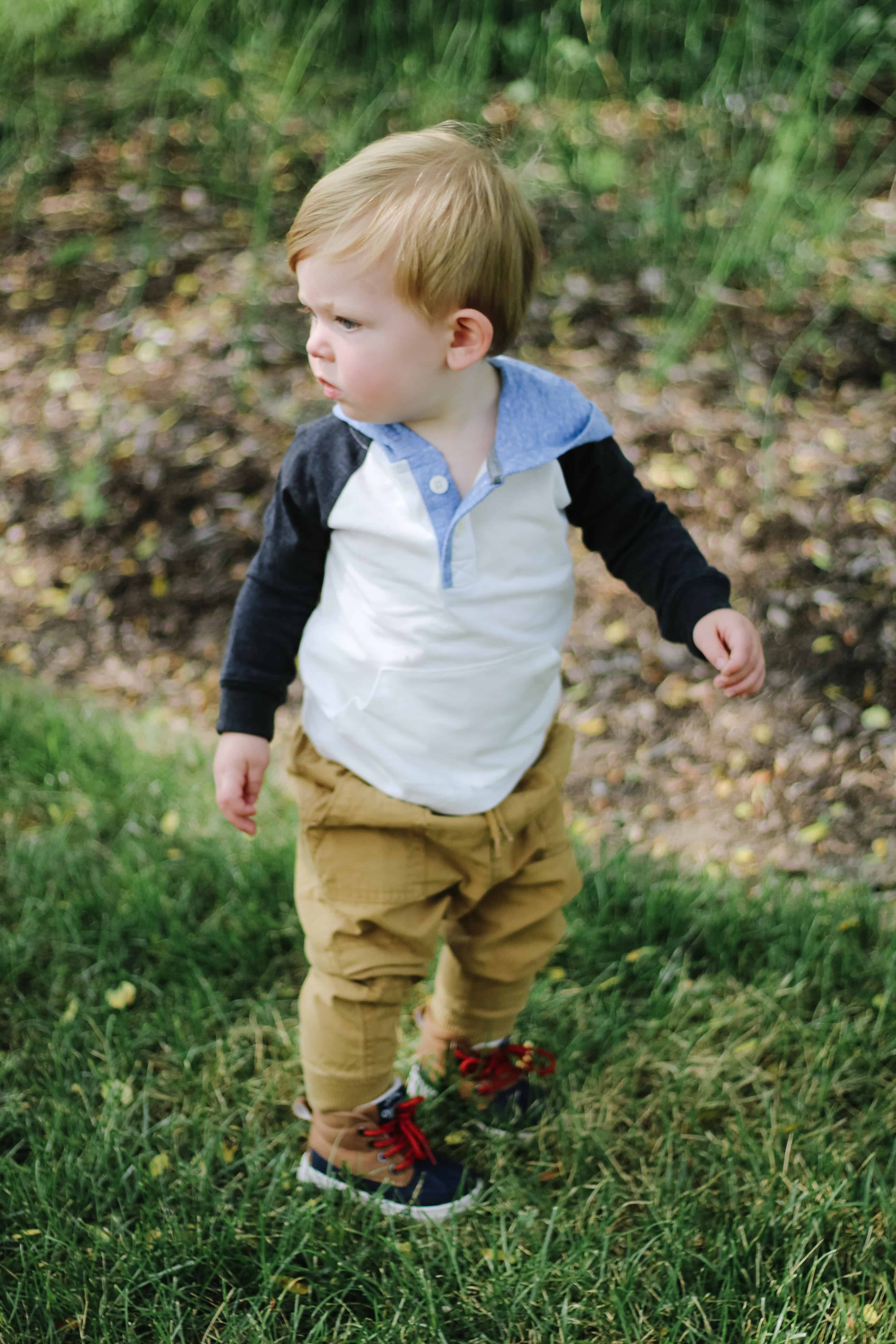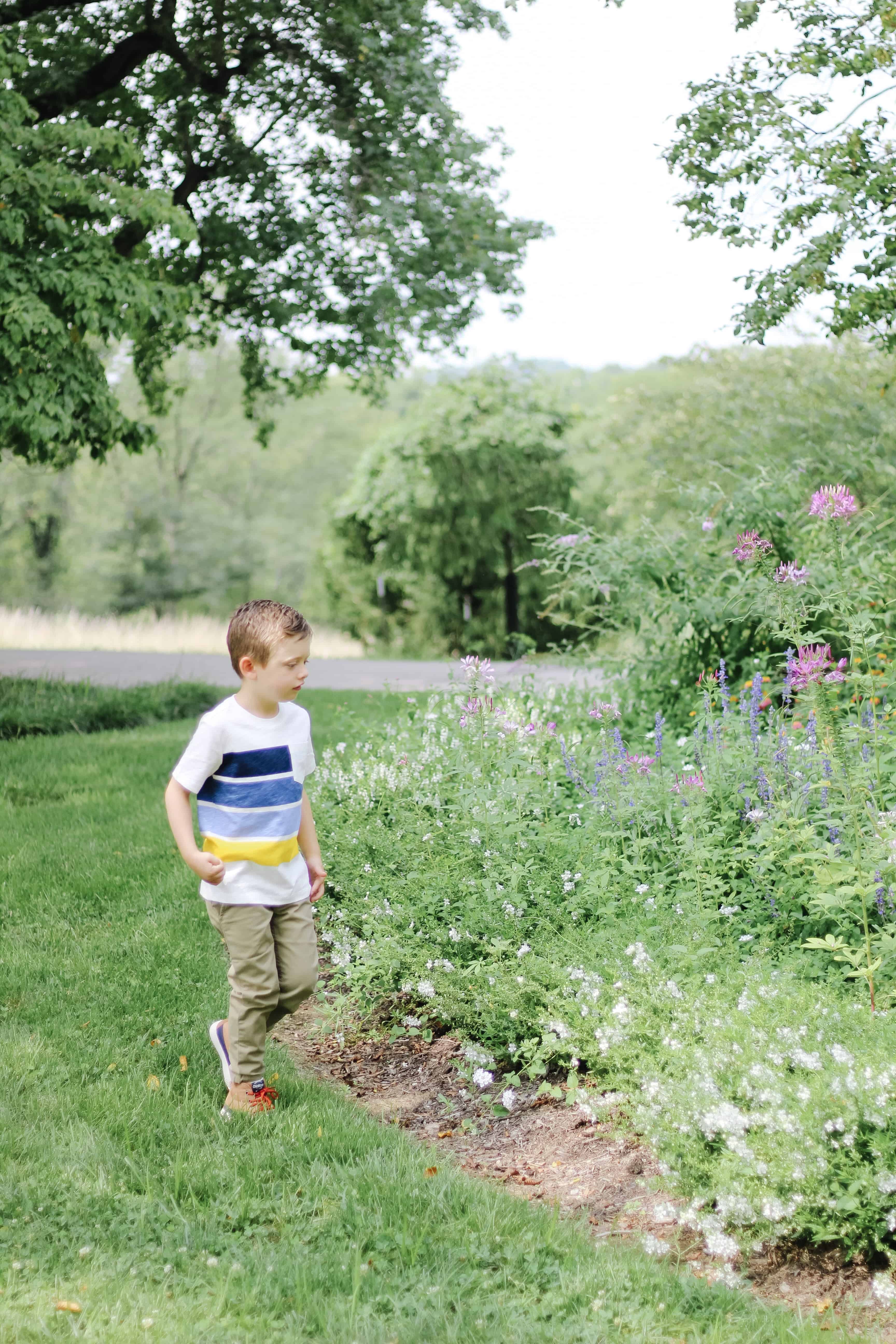 Comfortable Back to School Wardrobe
If you follow me on Instagram you know that my kids being dressed well and put together matters to me, HOWEVER, I also have learned over the past few years that if they aren't comfortable and able to run around on the playground they won't get everything out of their time there.  I loved watching the kids pick items that fit their personality and still allowed for them to run and play.  Jack loved the bright stripes on his shirt, and really loves matching Walker, so they loved the boots for the boys!  And Avé as no surprise went with lots of pink, roses, and rainbows.  Her outfits were darling and totally expressed her little personality! I probably could have left with the entire OshKosh store if I weren't careful.  Everything was darling!!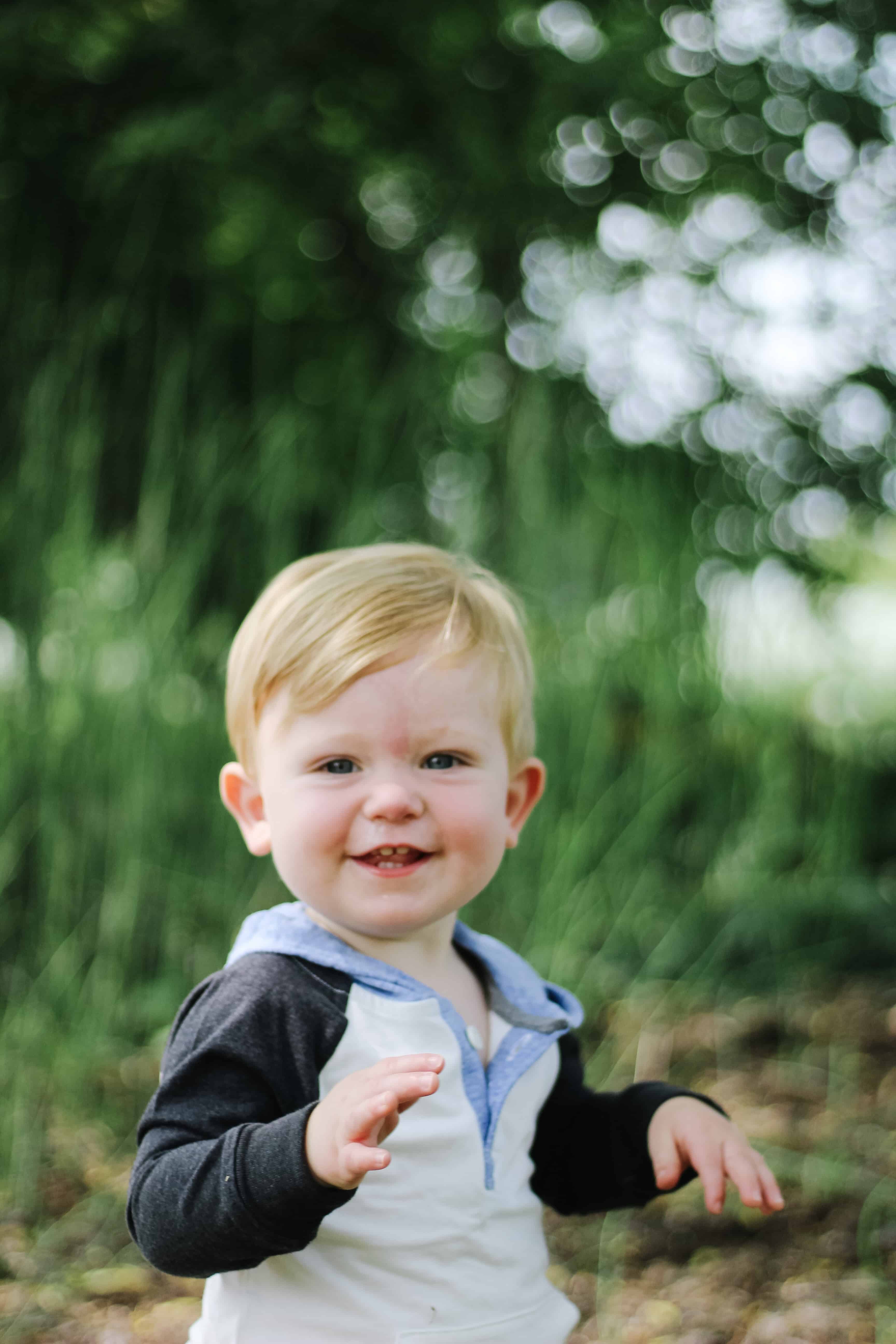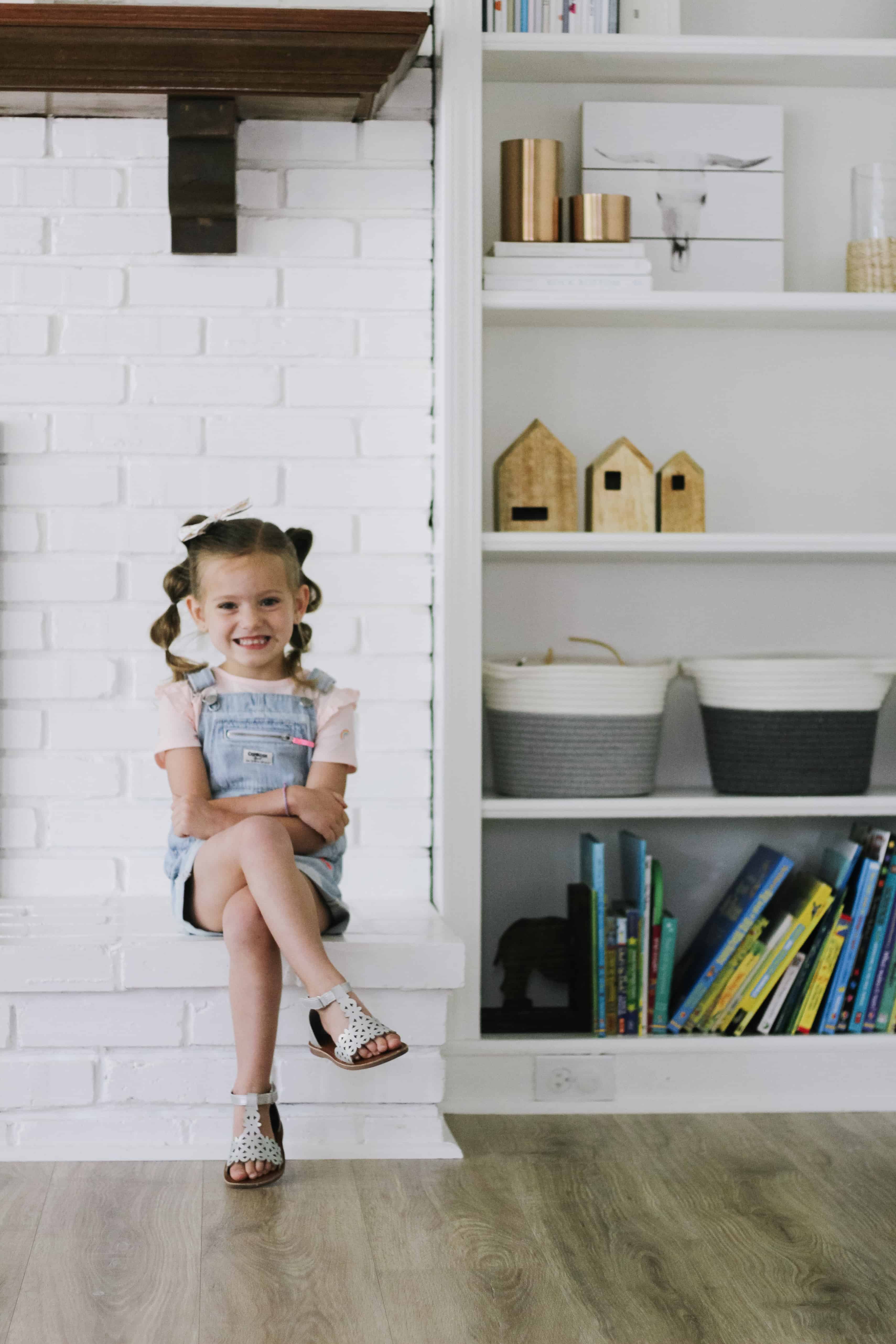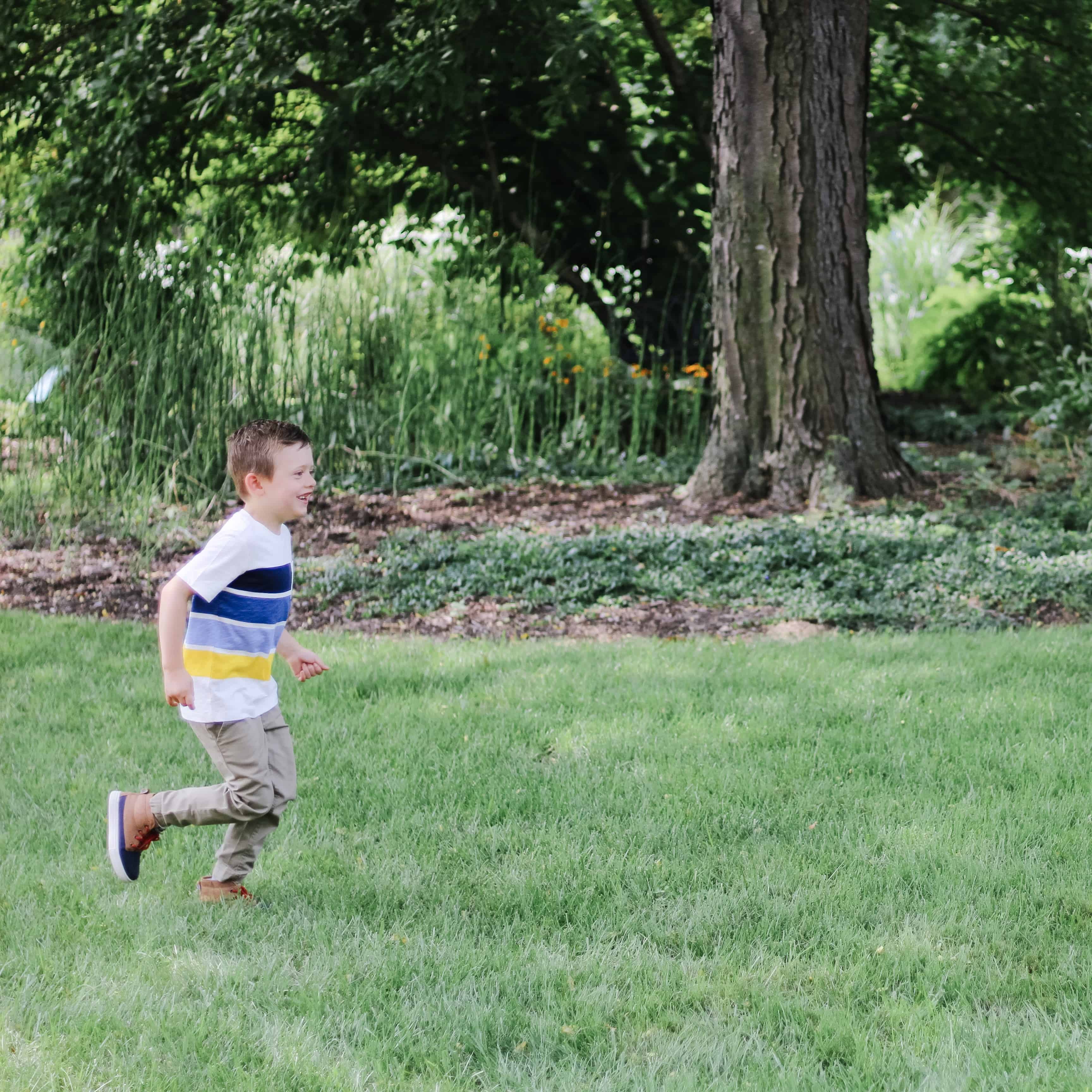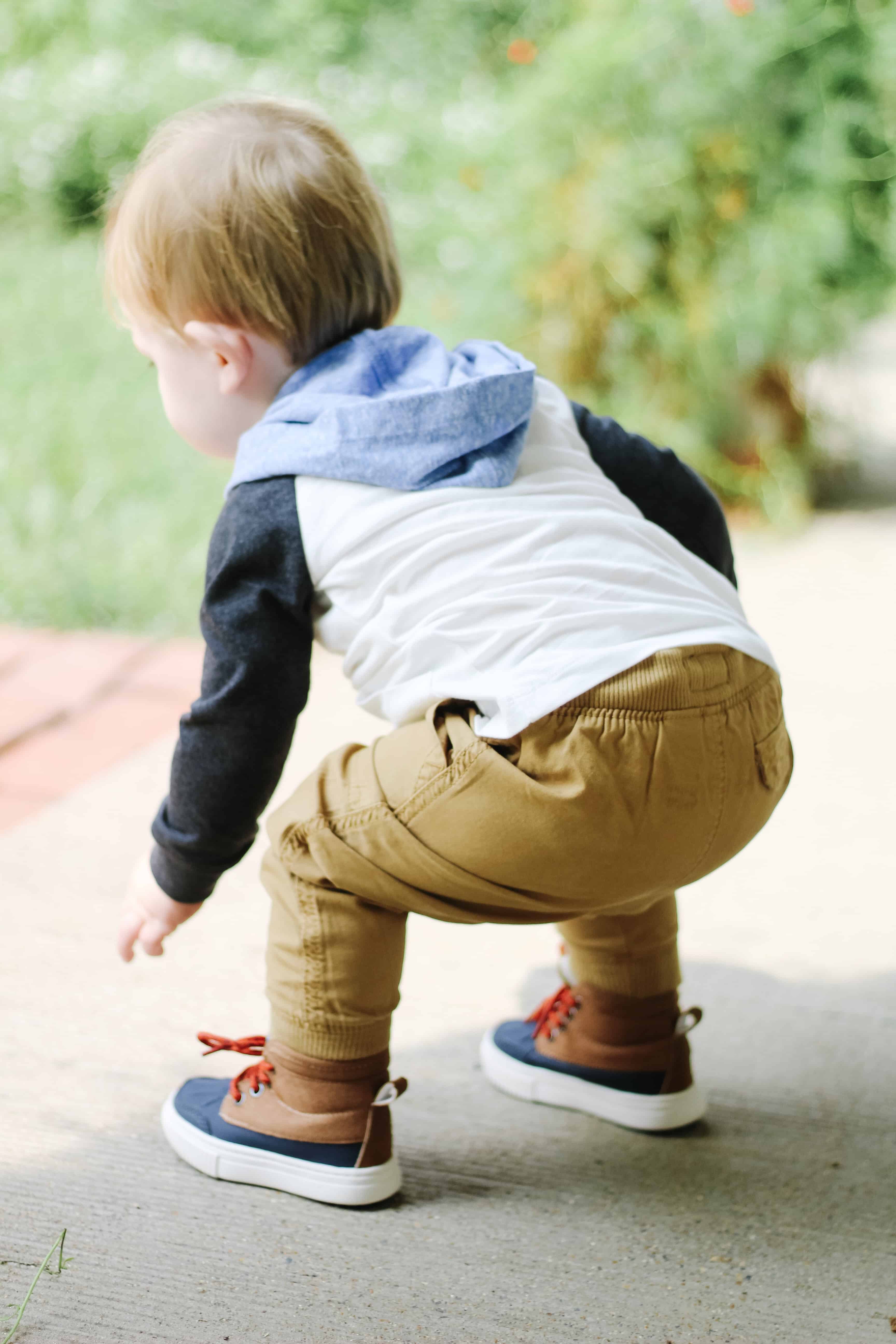 First Day Photo Sweeps
Because we all know we have to post that obligatory back to school photo, OshKosh is doing a fun Back to school photo sweepstakes this year.  The winner will win supplies for their classroom and school, and all you have to do is post your back to school photo featuring your kiddos dressed in OshKosh, tag the photo and use the hashtag #firstdaysweepstakes.  Make sure you check the the website for all the details, and the sweepstakes runs 8/22 – 9/4!
Shopping for Back to School
I will attach a coupon at the end of this post to grab some OshKosh goodies for your kids this year when they are shopping.  I can't tell you enough how fun it was to really watch them express themselves in their selections.  (Ok obviously mom still gets to pick for Walker!)  I loved how Jacks choices were so close to what I typically dress him in, and his shoes he picked for him and Walker look just like some of Sam's.  Watching them grow and learn and express themselves is so much fun..and a cute comfortable back to school wardrobe outcome doesn't hurt either!!  If you need help finding an OshKosh store near you use this store locator to head to your closest store!  You can use the following coupon in store (code 037958) or the code online (OKBG3478) to save some extra money on your back to school purchases!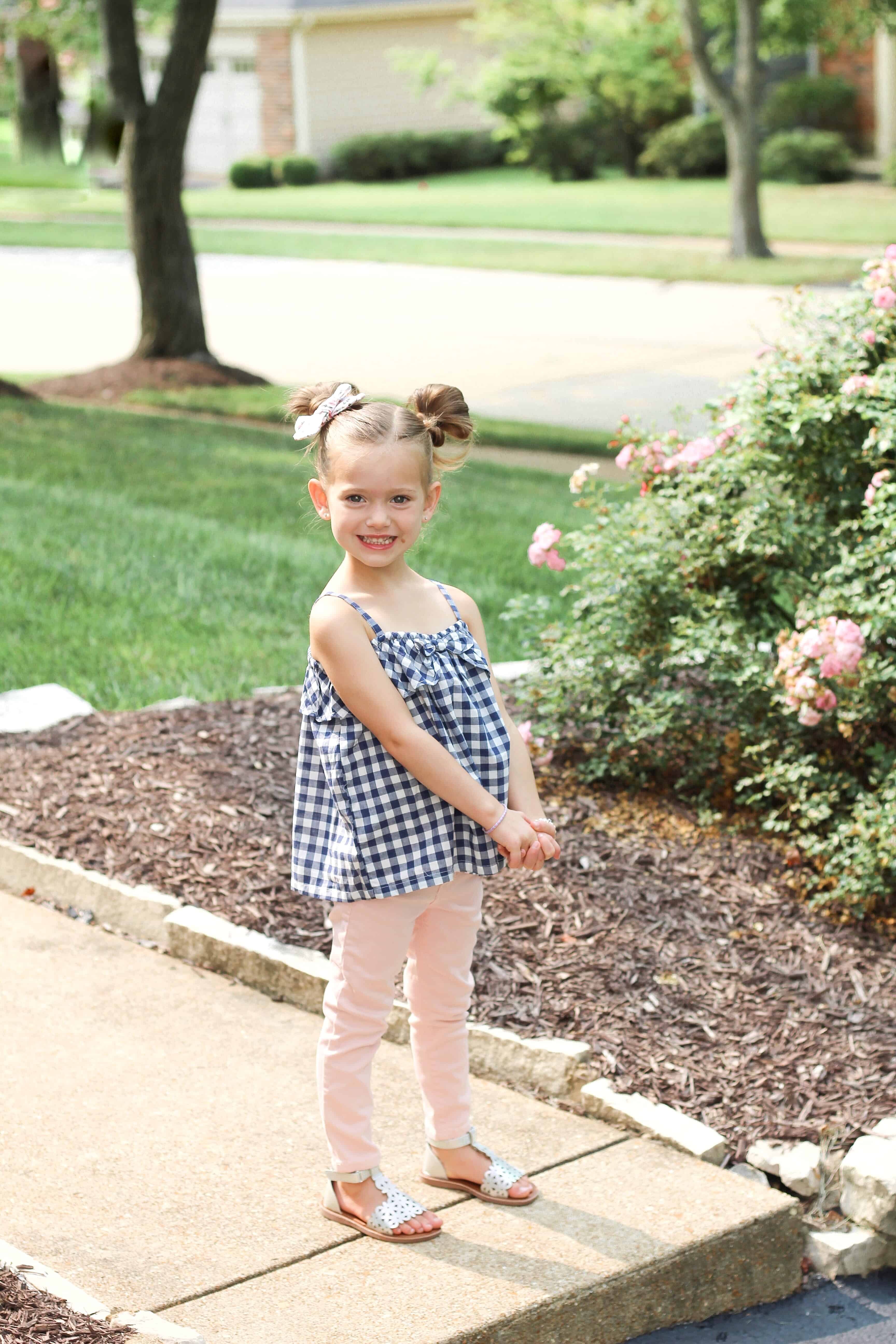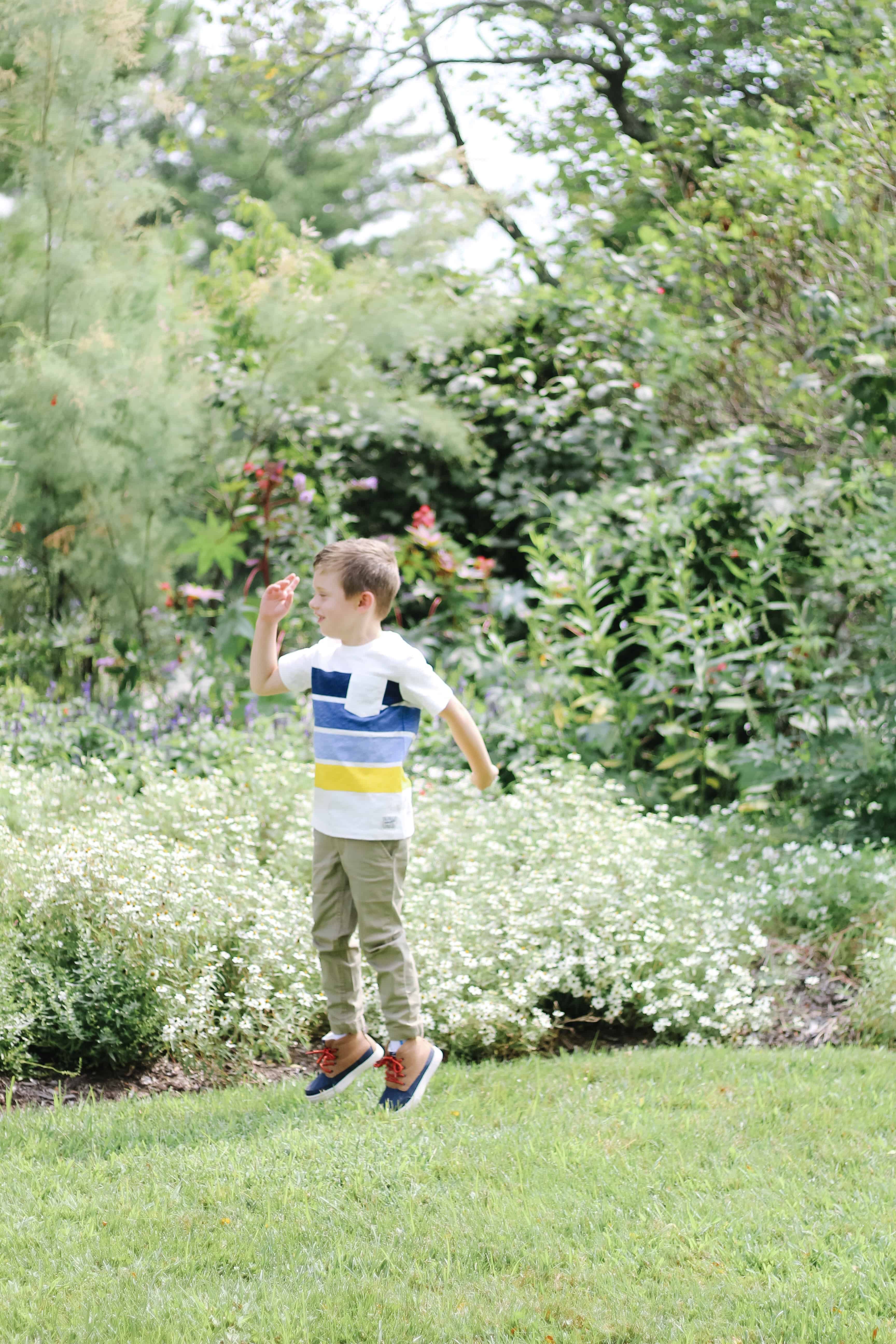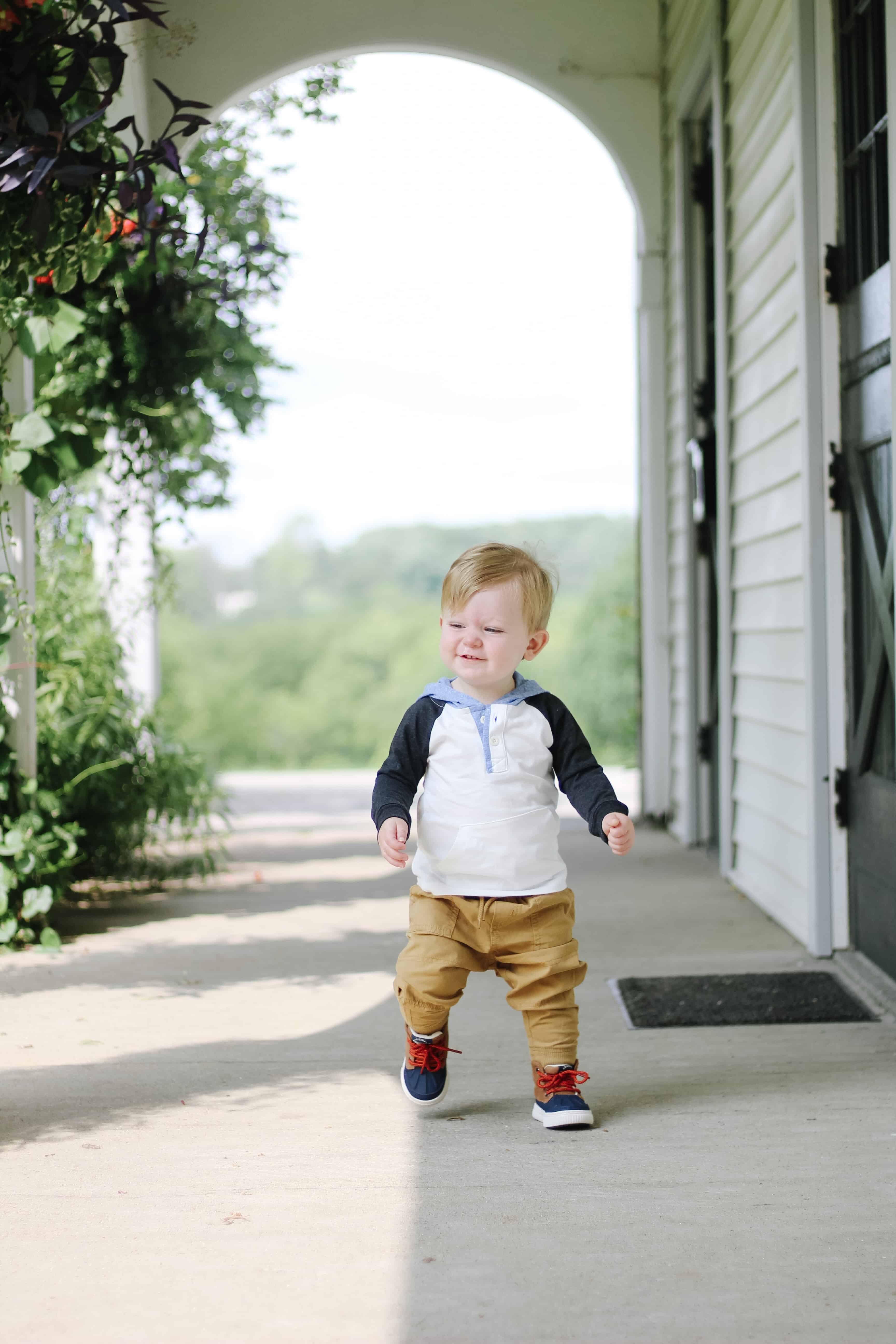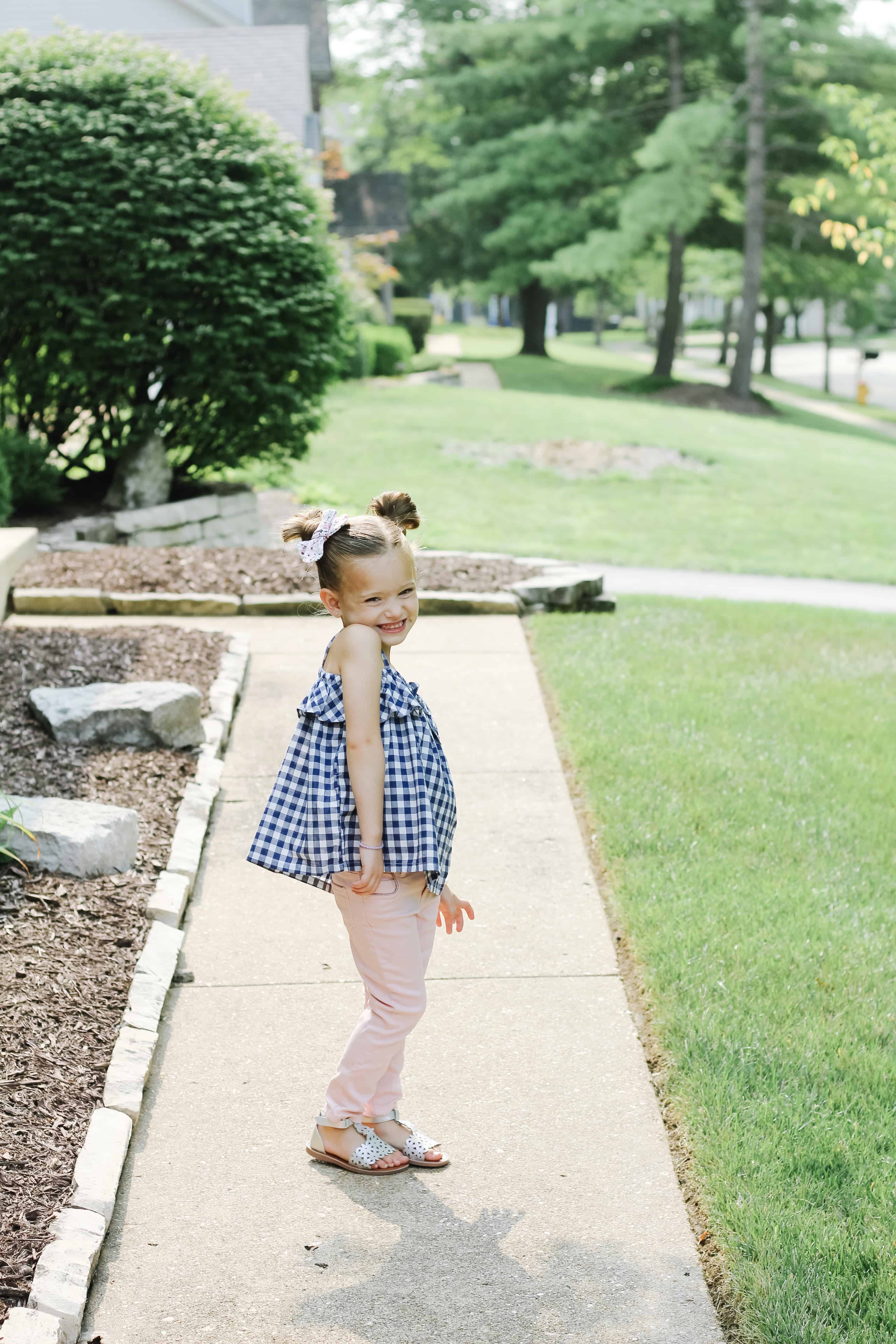 What do you look for when you're shopping for back to school clothes?  Do you look for comfortable back to school wardrobe items, or just fashion?  I can't wait to see what you all find when you head to Oshkosh for your kiddos!