I am all about great books for my kids.  Every time we have a baby I try to grab a couple of new books so he/she has some fresh books in their room, but this summer I had double the reason to shop.  I was on the hunt for the cutest cover children's books for both baby girl's room, as well as our new DIY Coat Closet Book Nook.  
When I set out to get books for my kids to display in their rooms I always try to get a mix of books with paper pages (more for mom and dad to read to them) and board books for them to read themselves.  I think you will be surprised by how great these books are inside and out, so be sure to check out both collages ( I tried to make it a little easier to look at by splitting it into two).
This post contains affiliate links
Cutest Cover Children's Books
I tried to give you a good mix of boys and girls books in this round up.  There will be more for girls because as of now, Jack reads more of children's books, so I no longer display as many books for him. That said, I will be sharing some of my absolute favorites that I have loved since Jack was TINY.
Be sure to check back in the next week or two (hard to commit to an actual day….I mean I am hoping i'll have a baby any day now haha!) for a round up of spaces and places to display your kids books!  Books make for such great home decor so I can't wait to show you where we have used them in our home.
Round Up Number One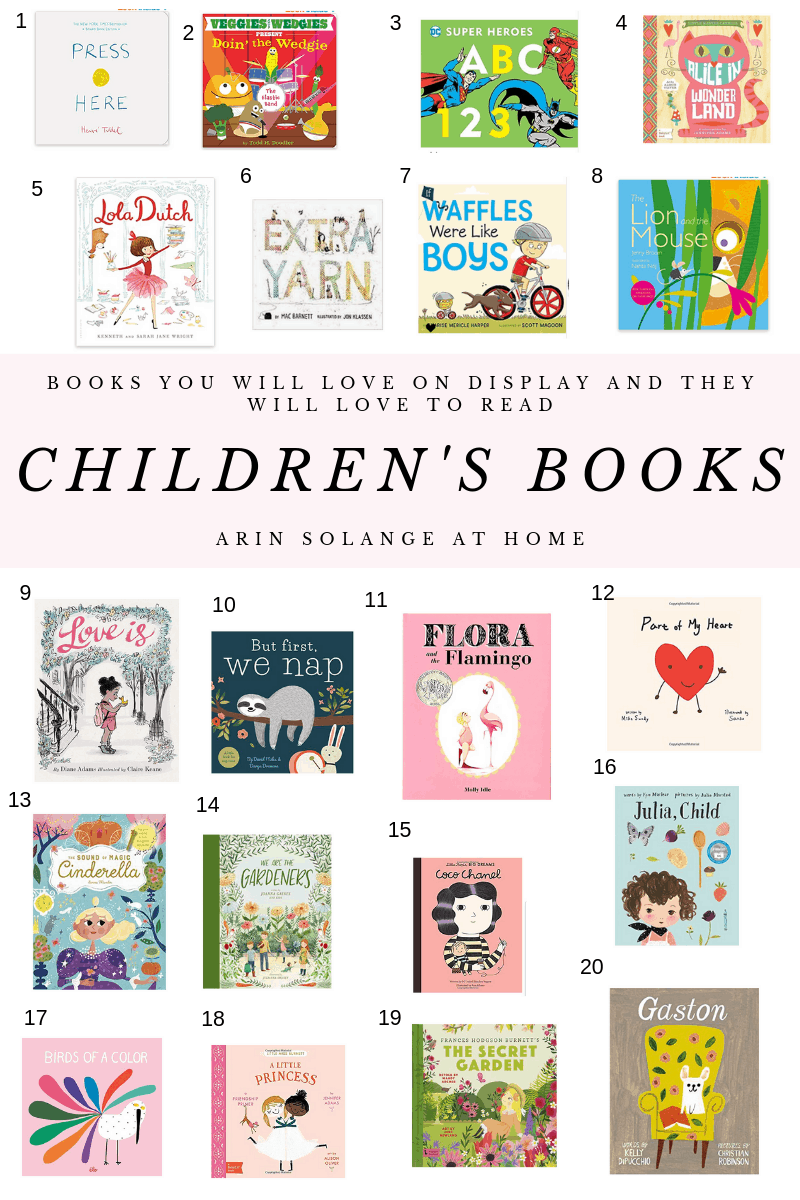 1  |  2  |  3  |  4  |  5  |  6  |  7  |  8  |  9  |  10  |  11  |  12  |  13  |  14  |  15  |  16  |  17  |  18  |  19  |  20
Round Up Number Two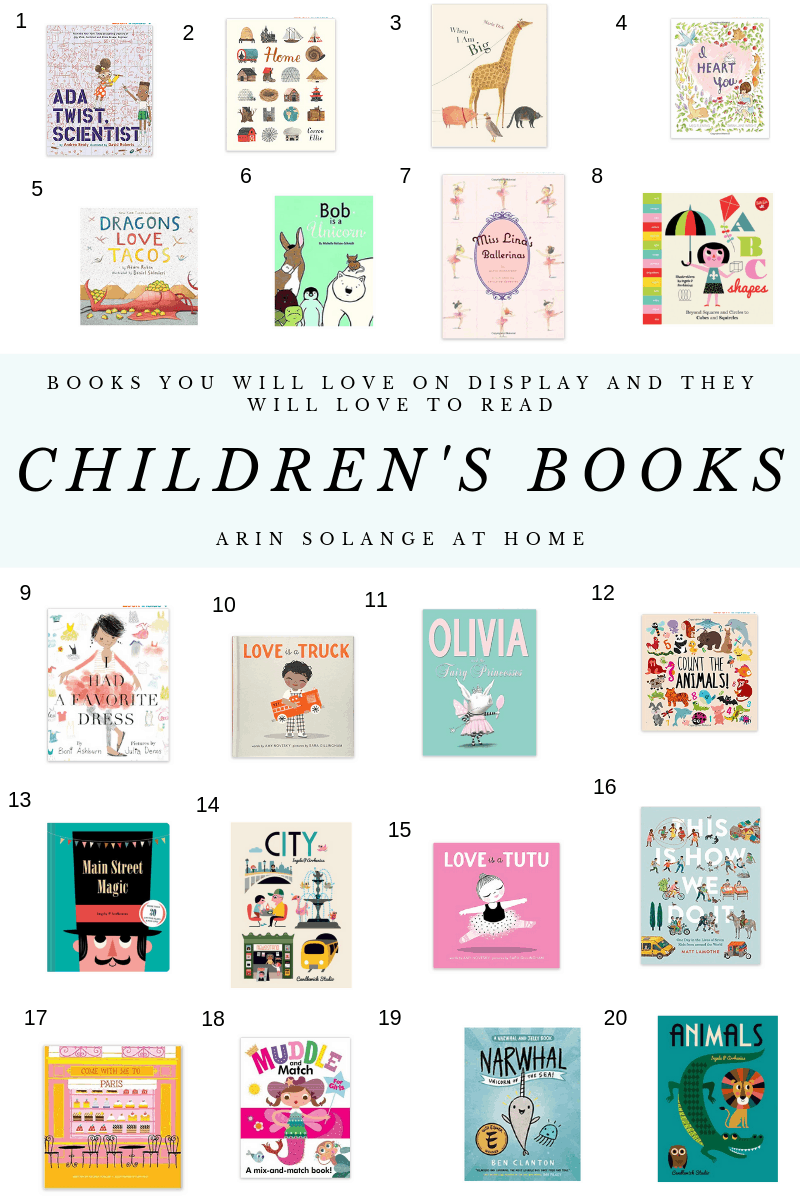 1  |  2  |  3  |  4  |  5  |  6  |  7  |  8  |  9  |  10  |  11  |  12  |  13  |  14  |  15  |  16  |  17  |  18  |  19  |  20
Bob is a Unicorn – this one is on display in Avé's room and adorable!
Love is a Tutu – this one is DARLING
Animals – this was also on display in Jack's room  and its BIG, so look at the photo for size reference.
Hopefully this gives you some fun, unique book ideas you can display and read with your kids!  Next week I will show you some great ways to display these books all over your house to save on decor, and get more bang for your buck!  After all, thats the big reason to buy the cutest cover children's books.
Before you go, be sure to check out my friend Navy's favorite books too!!!