It wouldn't be the busiest time of the year without me forgetting to get this post up in time! If you have been following along for the later half of this year then you know I have been doing monthly printable or savable calendars with the 'national days' on them.  At the end of this month I will have all of 2019 ready to be saved at one time to make things a bit easier for you! In the mean time here is the last of the 2018 Calendars with your December National Days Calendar.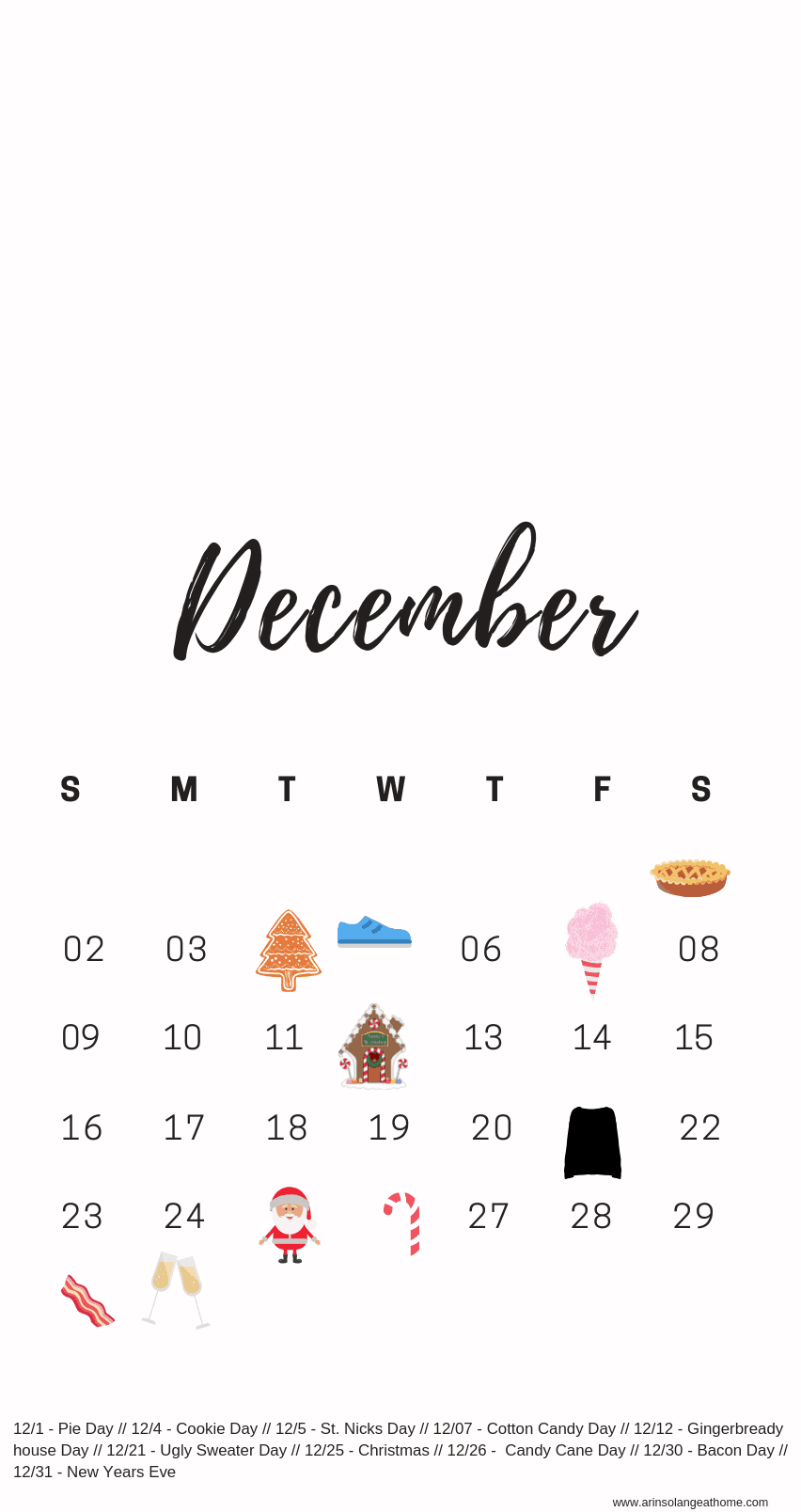 December National Days Calendar.
For your phone wallpaper simply save the image above and you will have a great reminder of those dates right on your background or lock screen, but if you're more of a printable person feel free to print the below option or save the picture below for your computer background.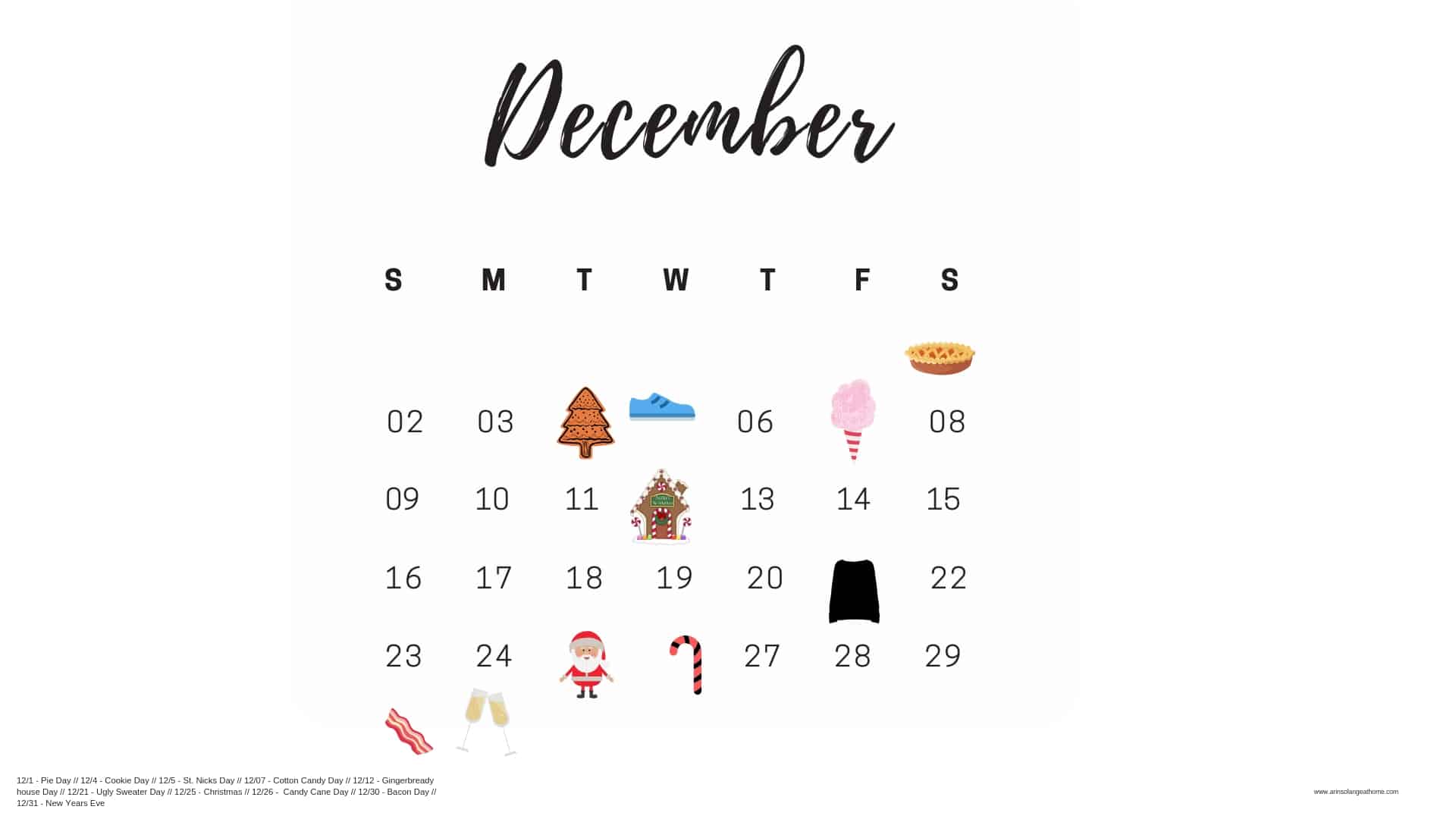 If you have any questions, please let me know in the comments, and be sure to sign up for emails so you don't miss the 2019 calendar!