If you saw my living room decorated for Christmas this year, then you probably saw my DIY stockings!! I really wanted to do some fun, yet simple stockings to fit our theme, but didn't want to spend a ton of money because I tend to like to switch them out so often!  This DIY pom pom stockings tutorial is vague, but will hopefully give you fun inspiration for ways you an Jazz up your own stockings!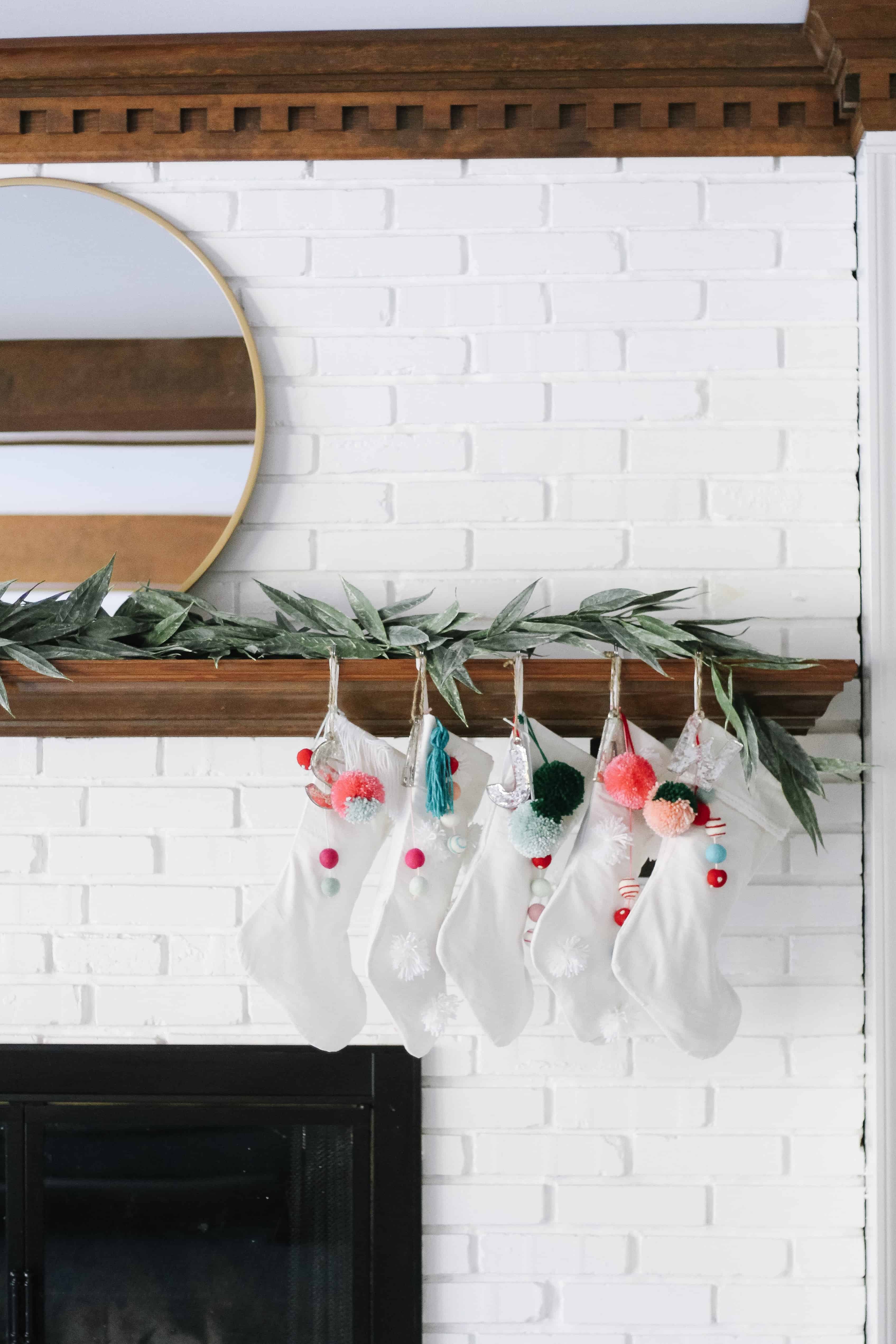 DIY Pom Pom Stockings
For me I started with these simple craft stockings as my base – partially because I was impatient and most places hadn't put out stockings yet.  I think you could create the same effect with super cute mix and match knitted stockings.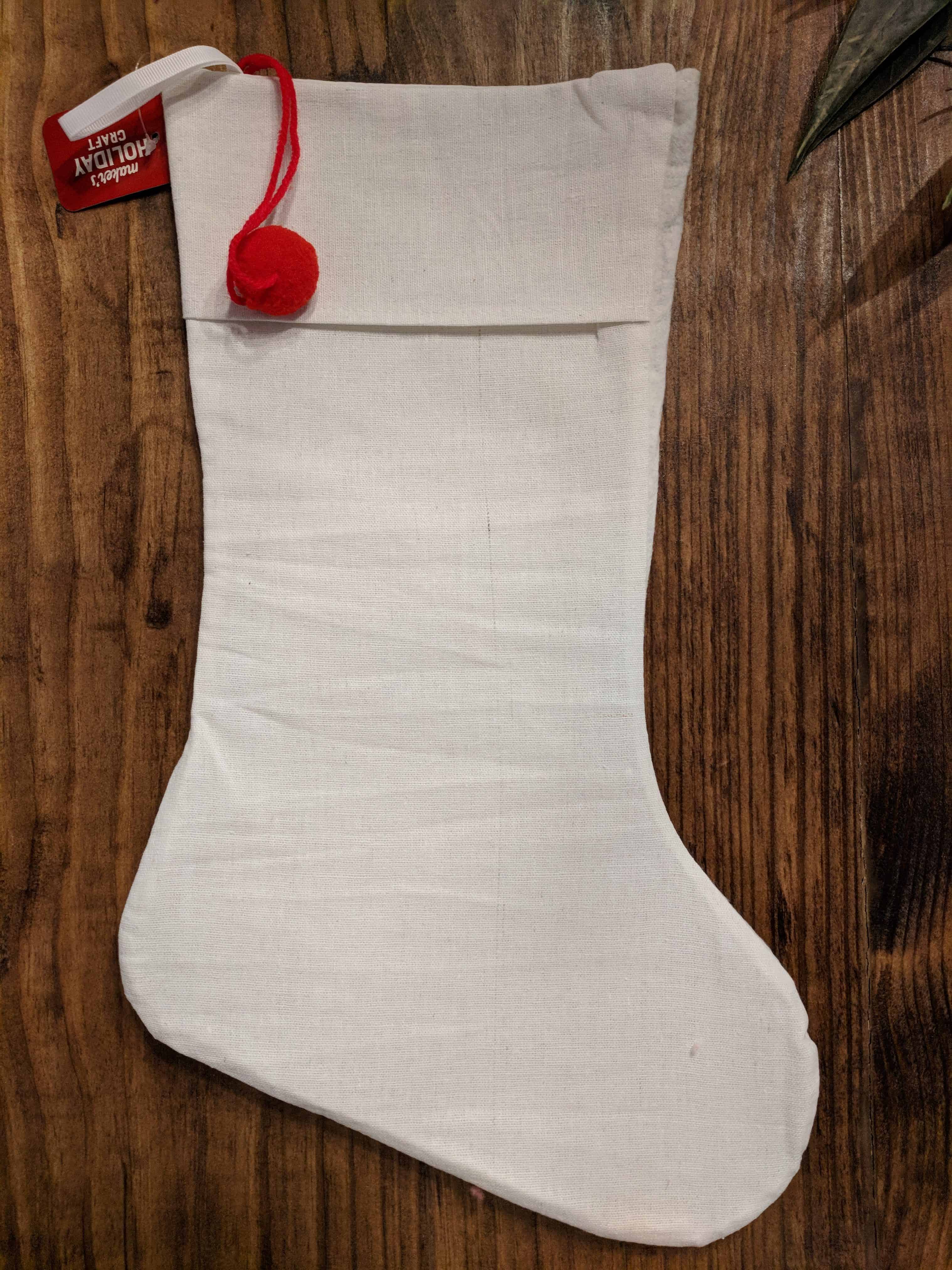 Due to my stockings being plain I wanted to add a little something to make them all different.
For the first stocking I added a row of hanging 'fringe' – aka white yarn across the top.
2 other stockings I hot glued small pom pom's on the stocking.  I will go over how I made the rest of the pom's, but for these small ones I actually used my fingers – or you could use the fork method.  They didn't have to be as big and full!
One stocking is still blank and got extra hanging decorations.
And for the last stocking I simply braided some of the white yarn I used for the fringe and pom's and added a little row of braids to the top.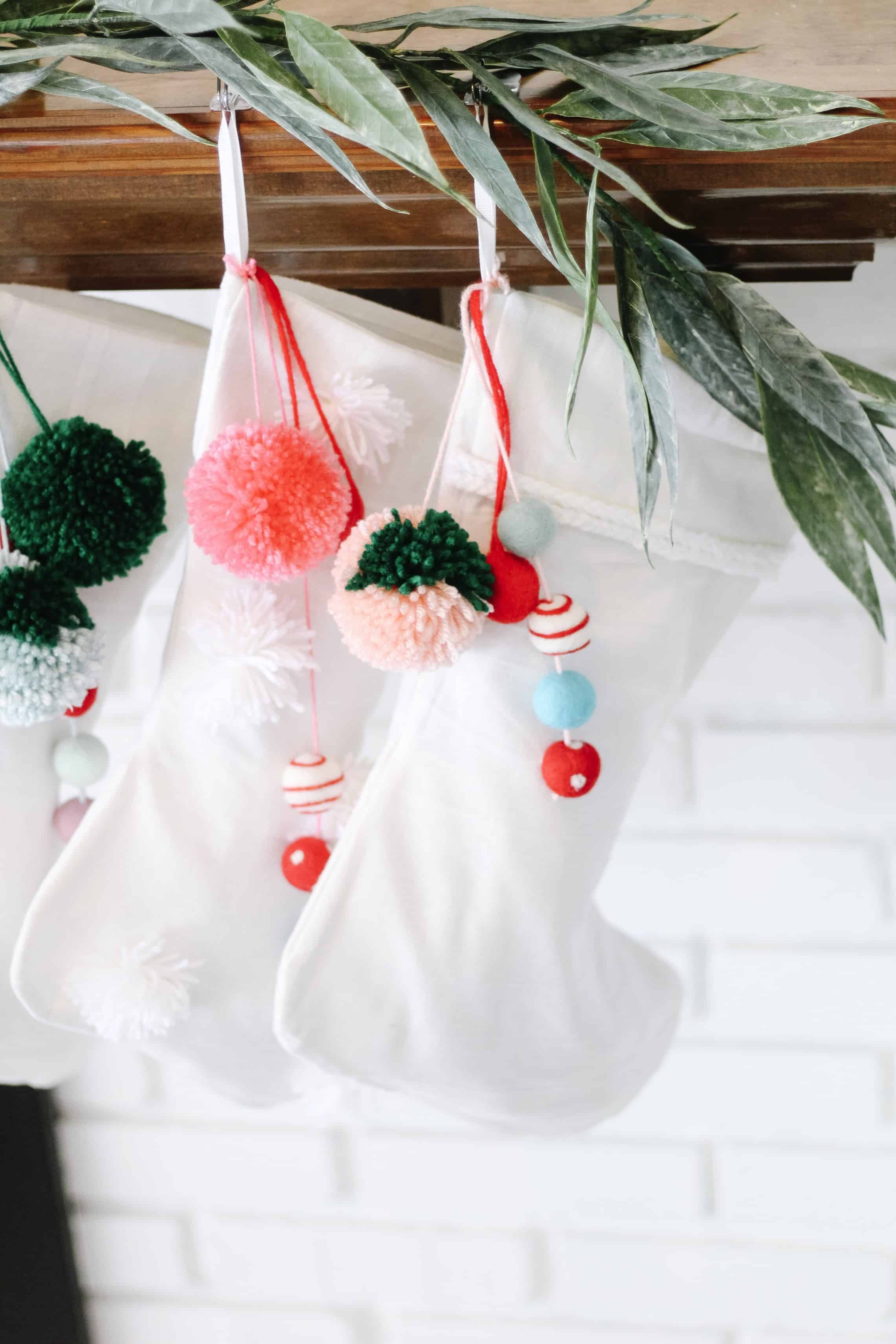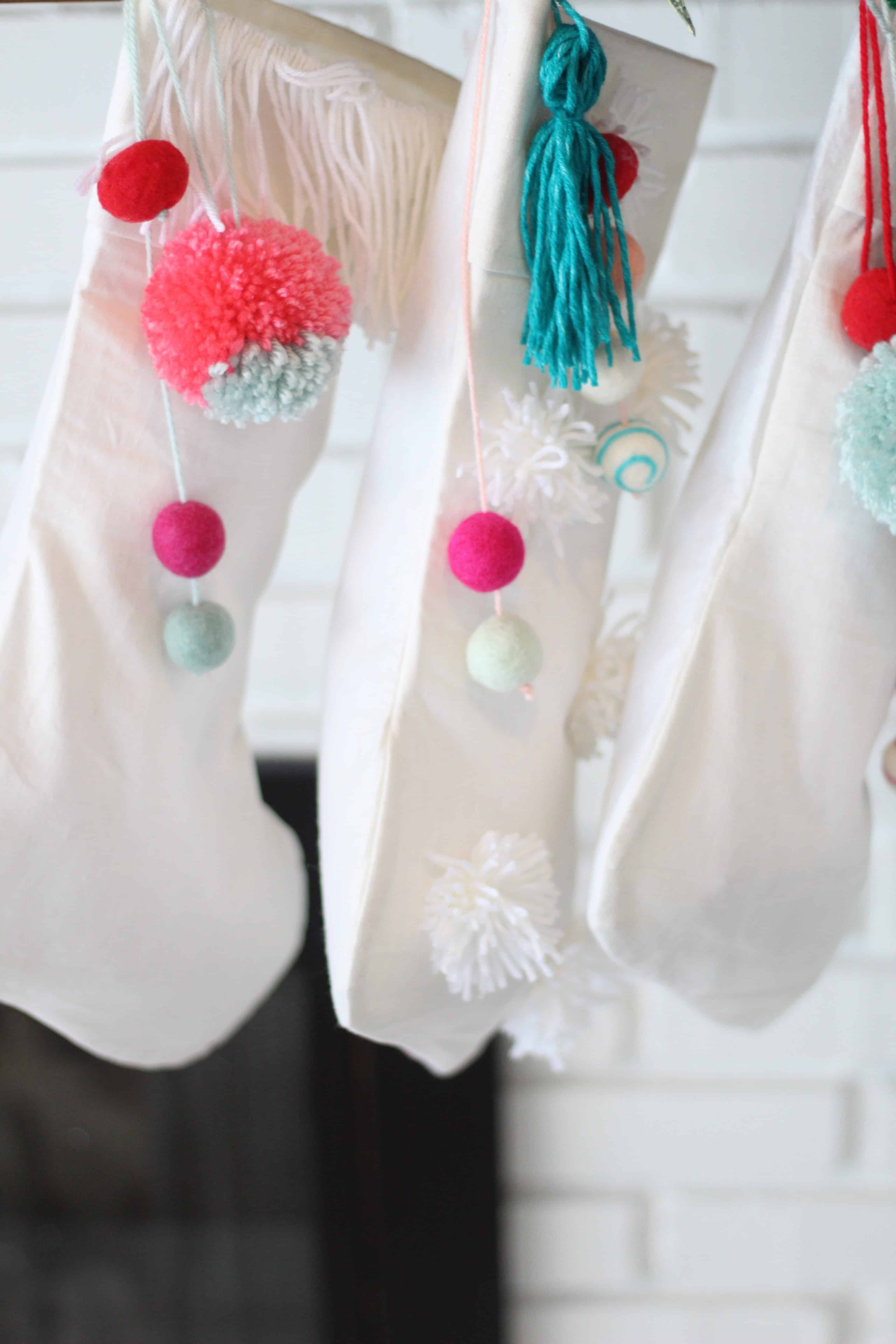 Making the Pom Pom's
I personally already owned these little gadgets, and really think that if you're going to be making pom pom's ever again you should just invest in them.  All you have to do is wrap your yarn around each side of them – here is a helpful step by step.  I wanted some of the moms to have more than one color but in a color block style so just swapped out the colors of yarn to accomplish that.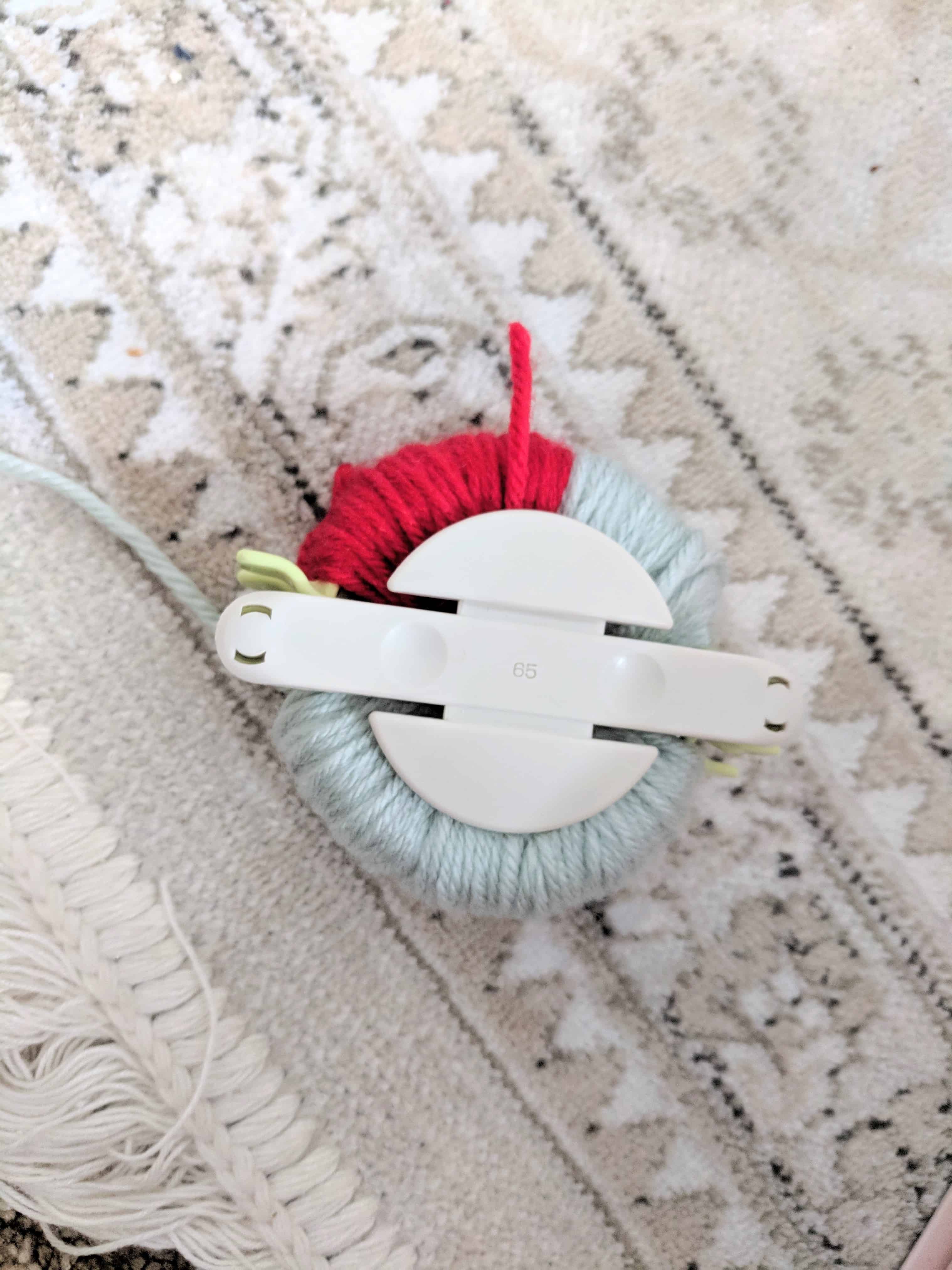 Finishing Touches
I then hung them on the stockings, along with some felt balls – I just cut up old felt ball garlands for that! I also love adding our initials to our stockings so this year found these letter ornaments and loved the finishing touch they added!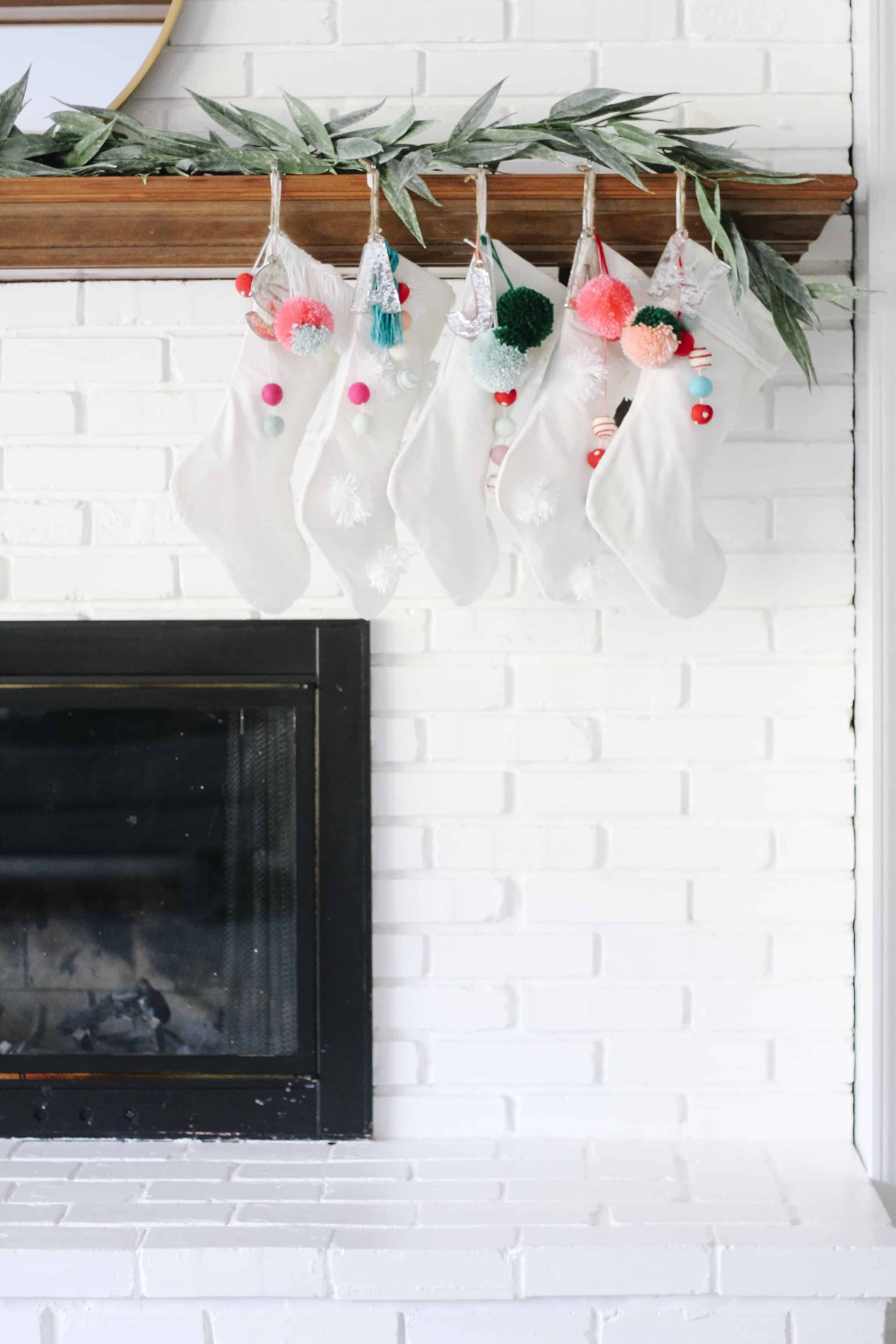 If you have any questions please feel free to leave me a comment and don't forget to pin the image below for later!
Pin This Image