As I stated last week when I posted my Merry and Bright bar decor, I decided to switch things up and go with the 'Merry and Bright' theme throughout my home this year.  I took a slightly different take on it in some spaces, however my living room so far is definitely my favorite.  I will be sharing other spaces in the next week or so, but for today I am sharing with you my Merry and Bright Living Room Decor.
this post contains affiliate links
Merry and Bright Living Room Decor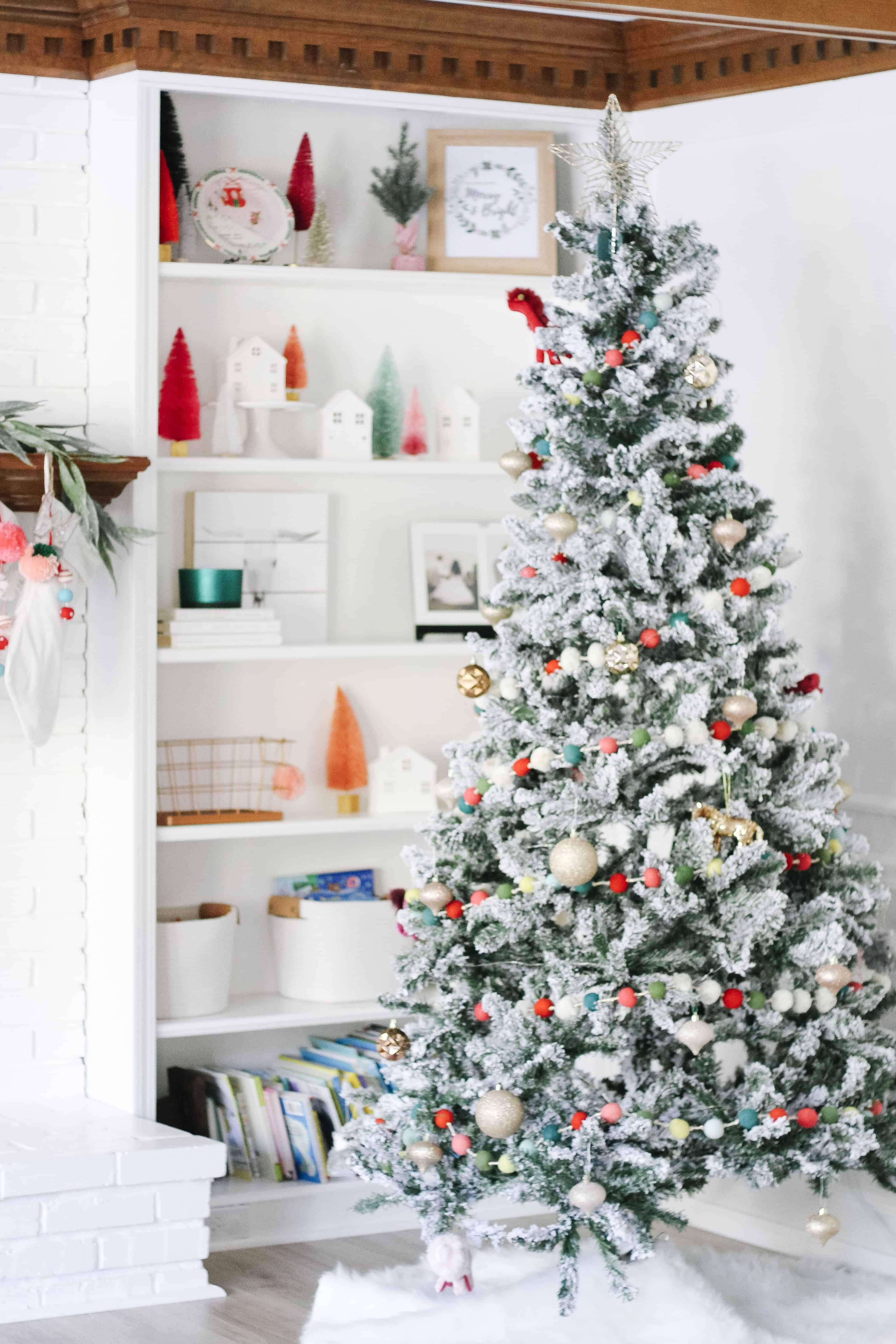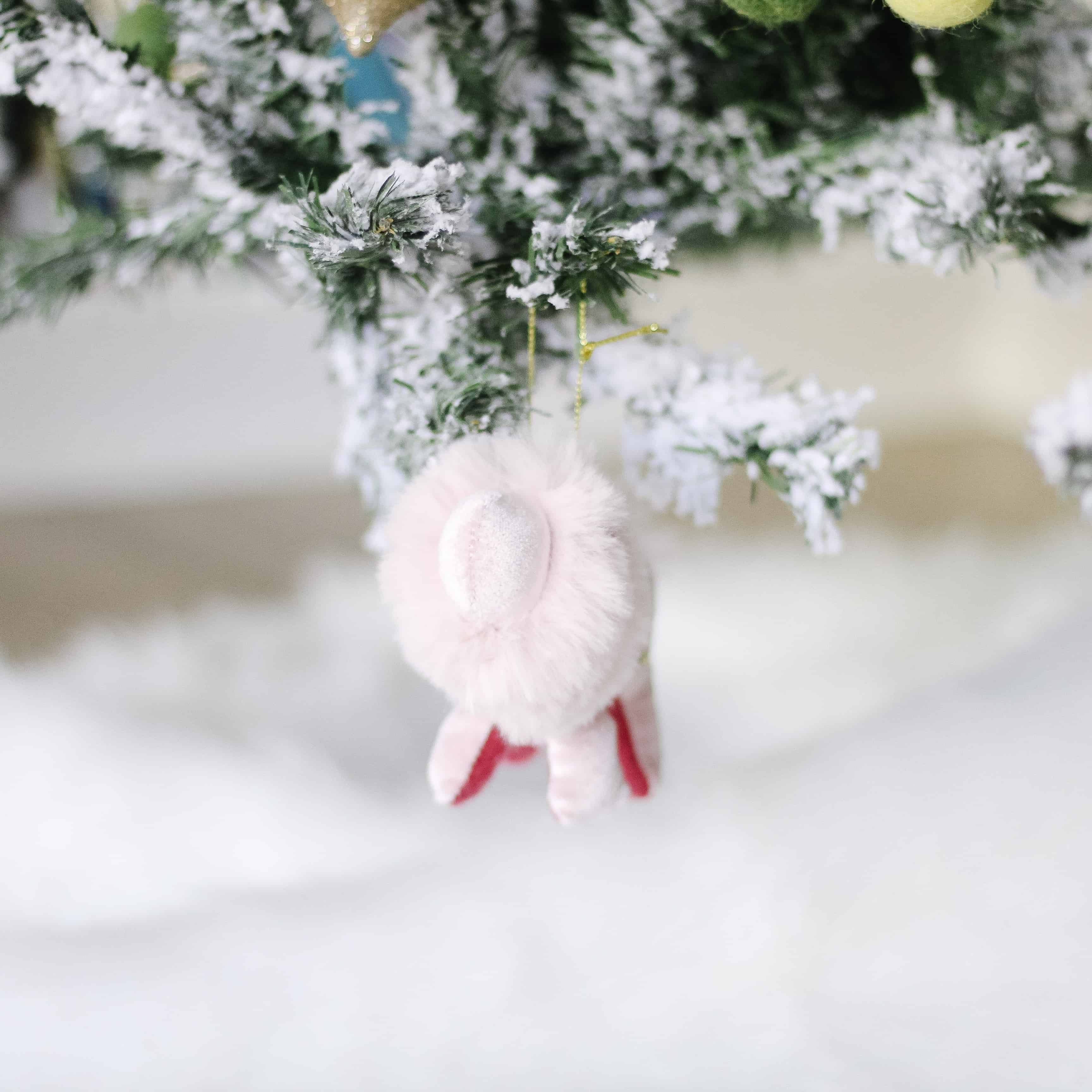 The Tree
This is not my average Christmas tree.  It has no special ornaments…and honestly very few ornaments at all.  That is because a certain 17 month old in our house LOVES BALLS.  So honestly, even though this wouldn't be my topical tree decor, I wanted a tree we could enjoy and not to spend the next 6 weeks fighting a toddler ha! All animal ornaments are from Target last year, but they have some amazing options this year too!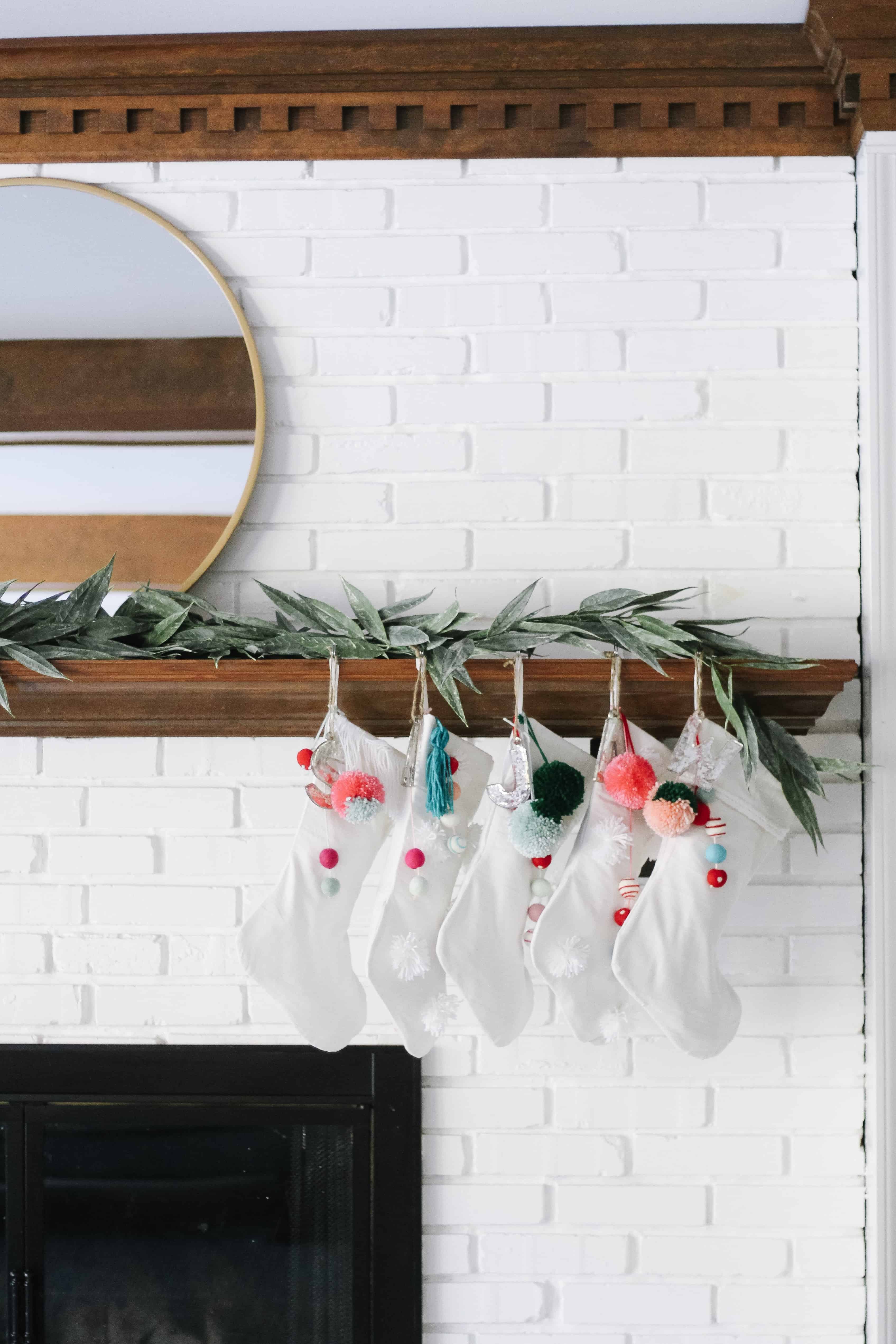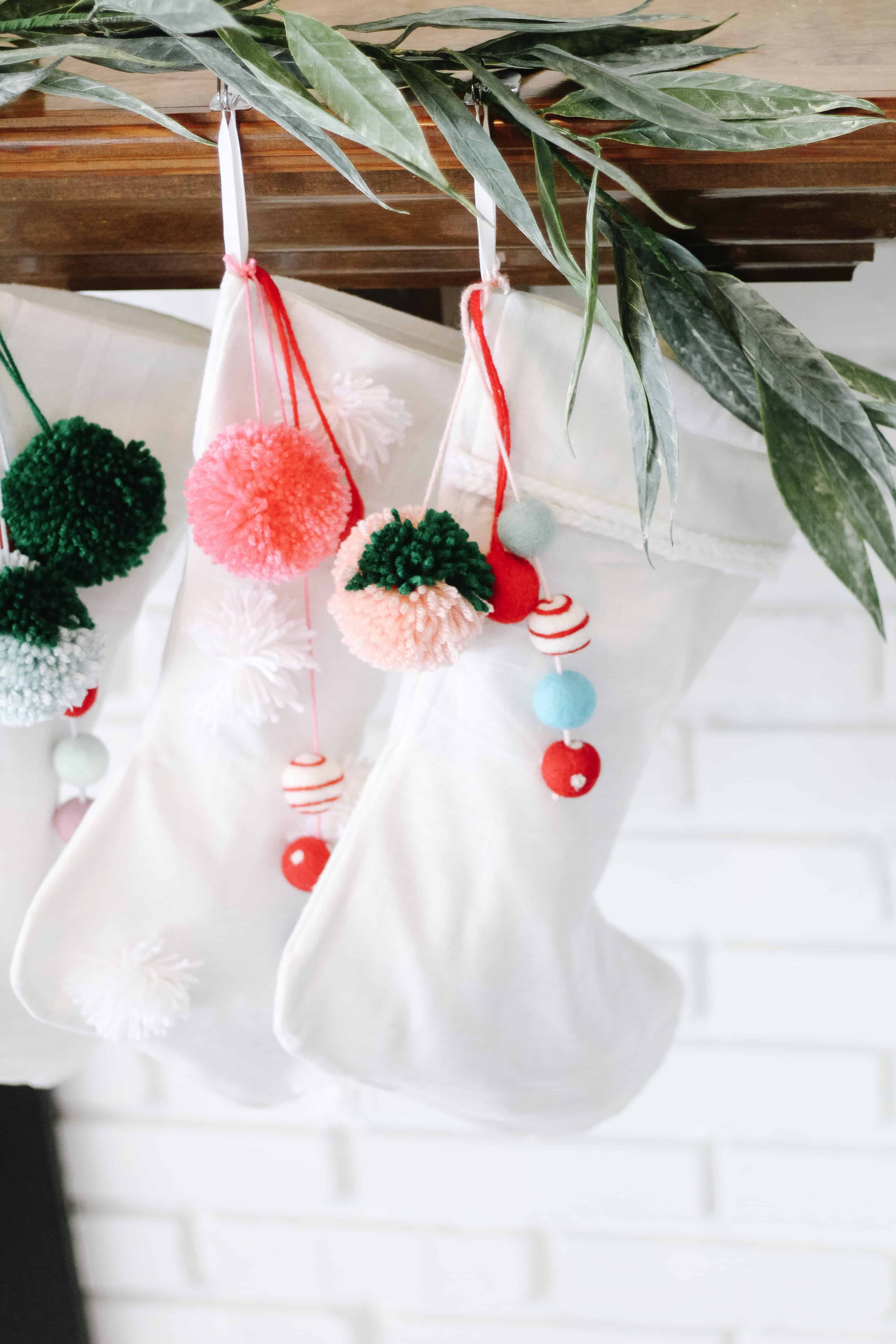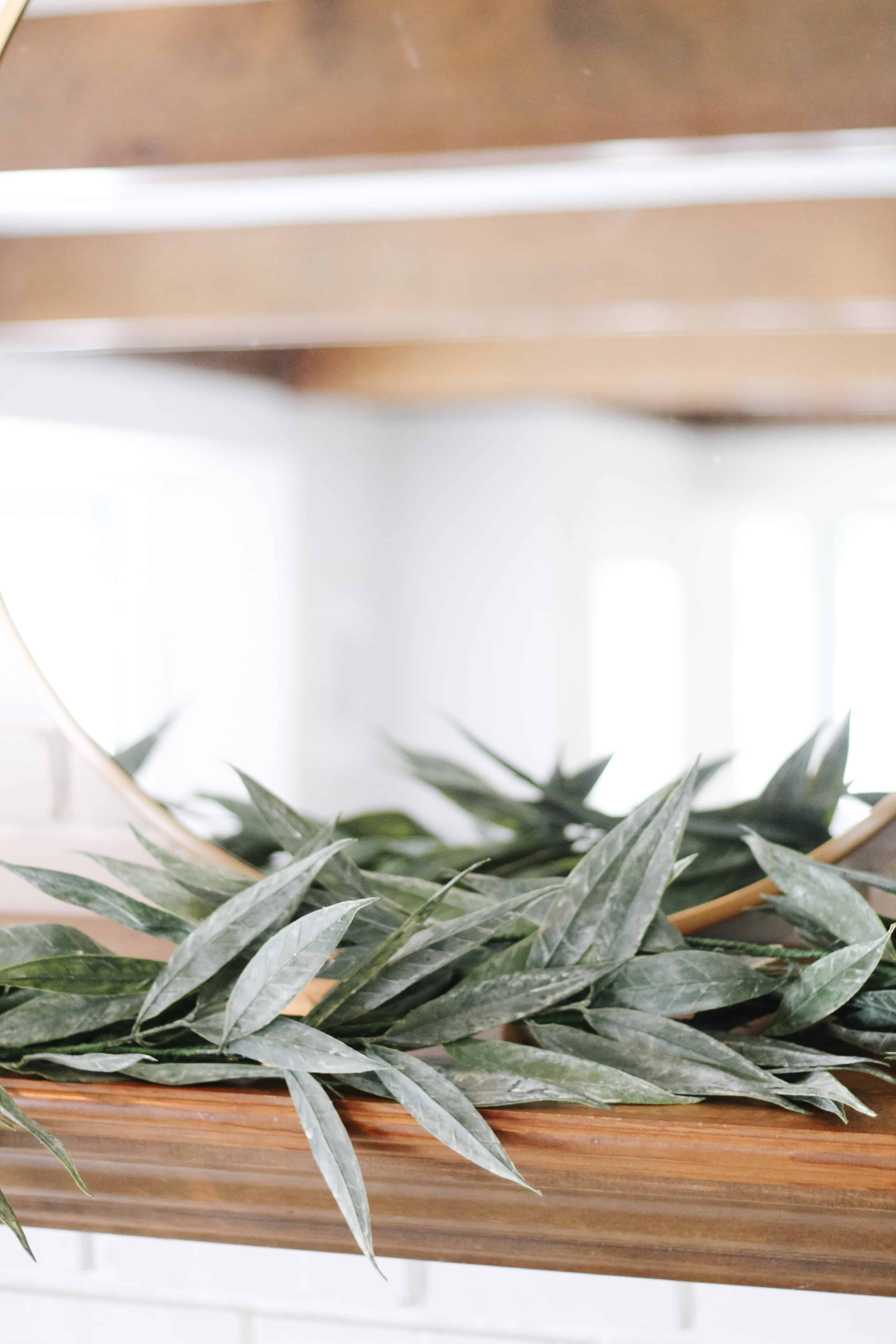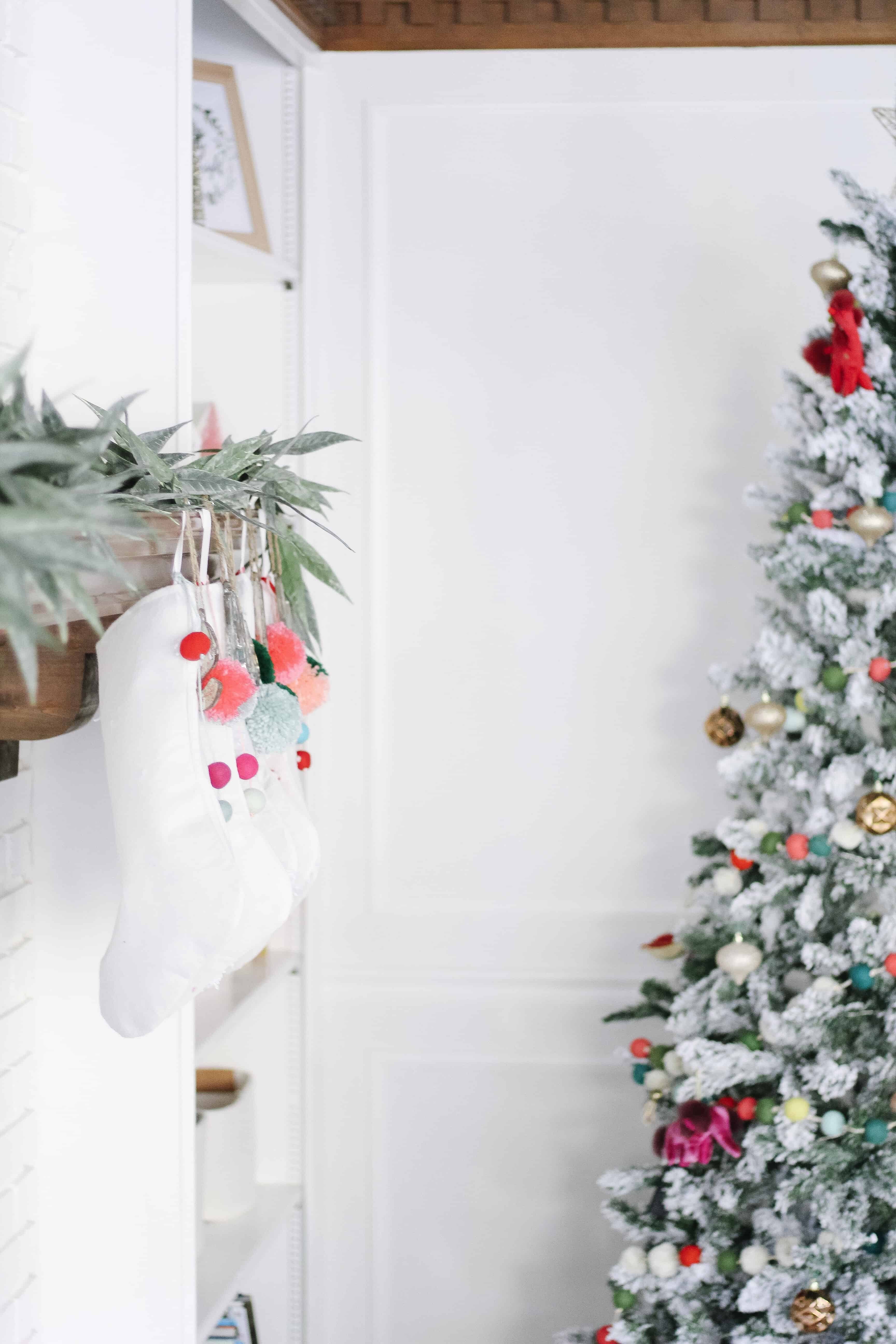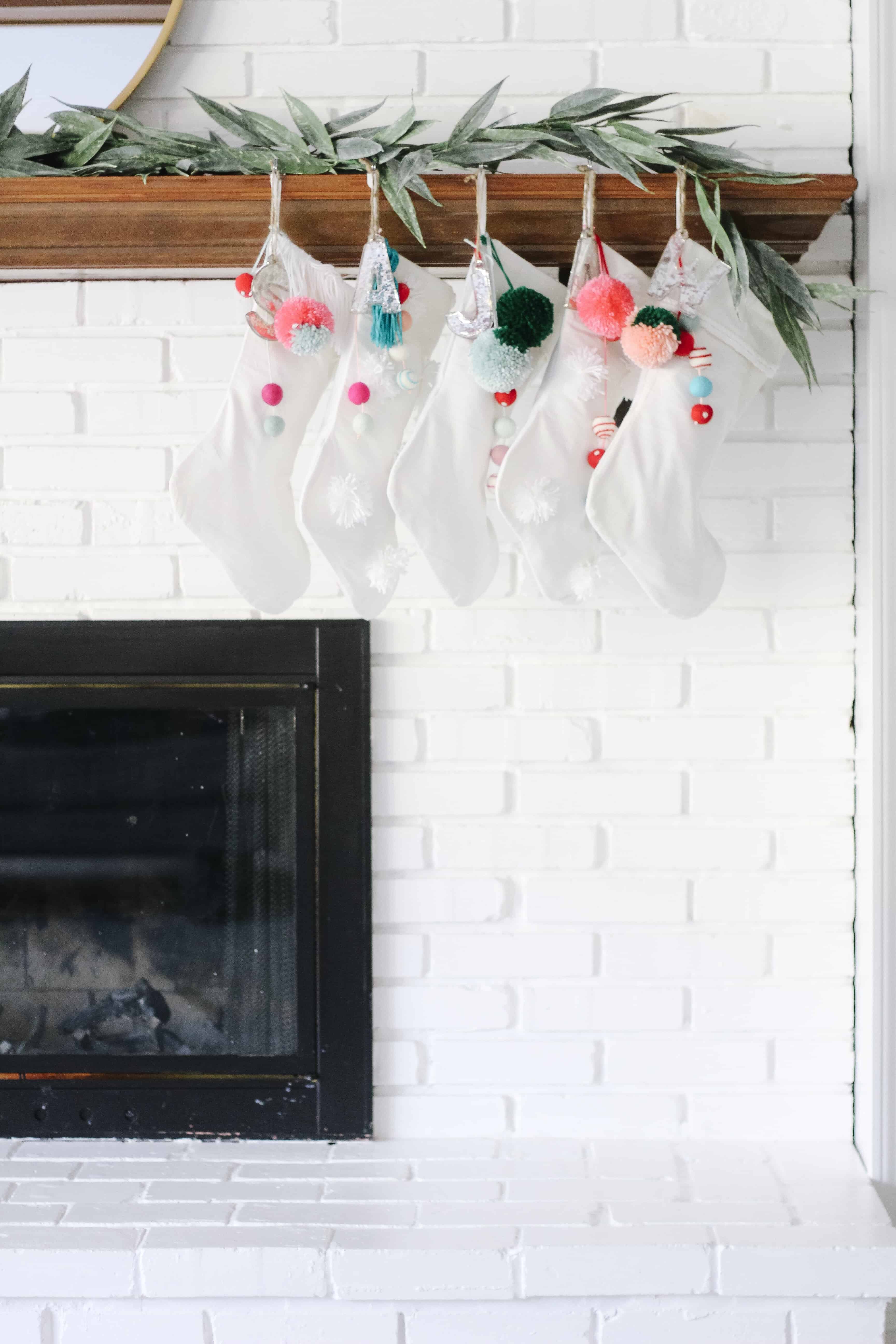 Mantle and Stockings
If you have seen my blog and home before you know I have a HUGE mantle sandwiched by pretty large built-ins.  Because I don't typically love a Lot of decor that can be hard for me to decorate, so I tend to go pretty simple with my mantle.  I love how this more modern garland looks and it was the perfect touch.
The Stockings and poms were a DIY that I will be posting yet this week.  They were so simple and fun to create, and I added a small letter ornament to each one to bring in some metal to the mantle decor and differentiate (for Santa of course!).
Stockings – DIY // Garland (similar) // Mirror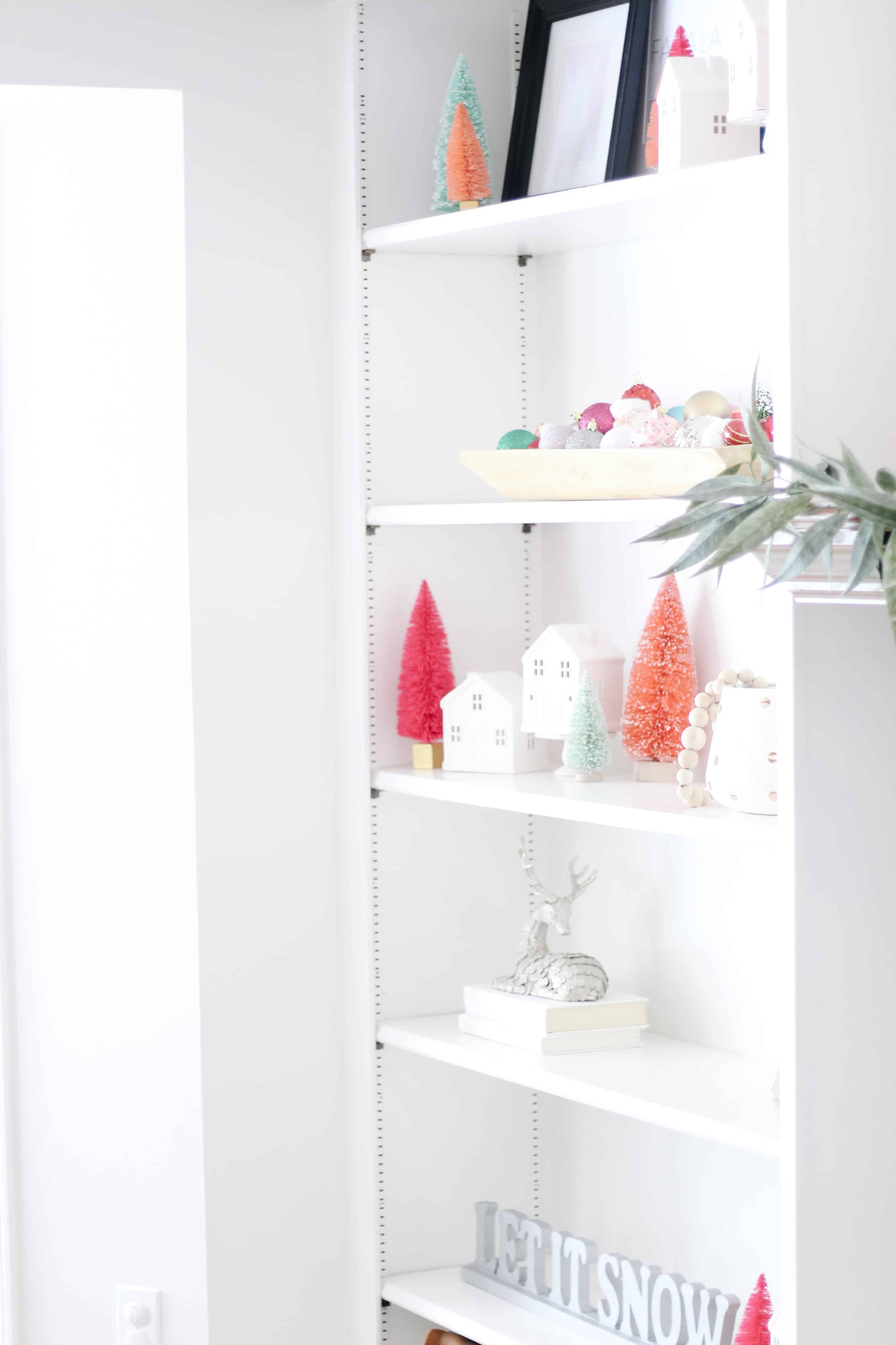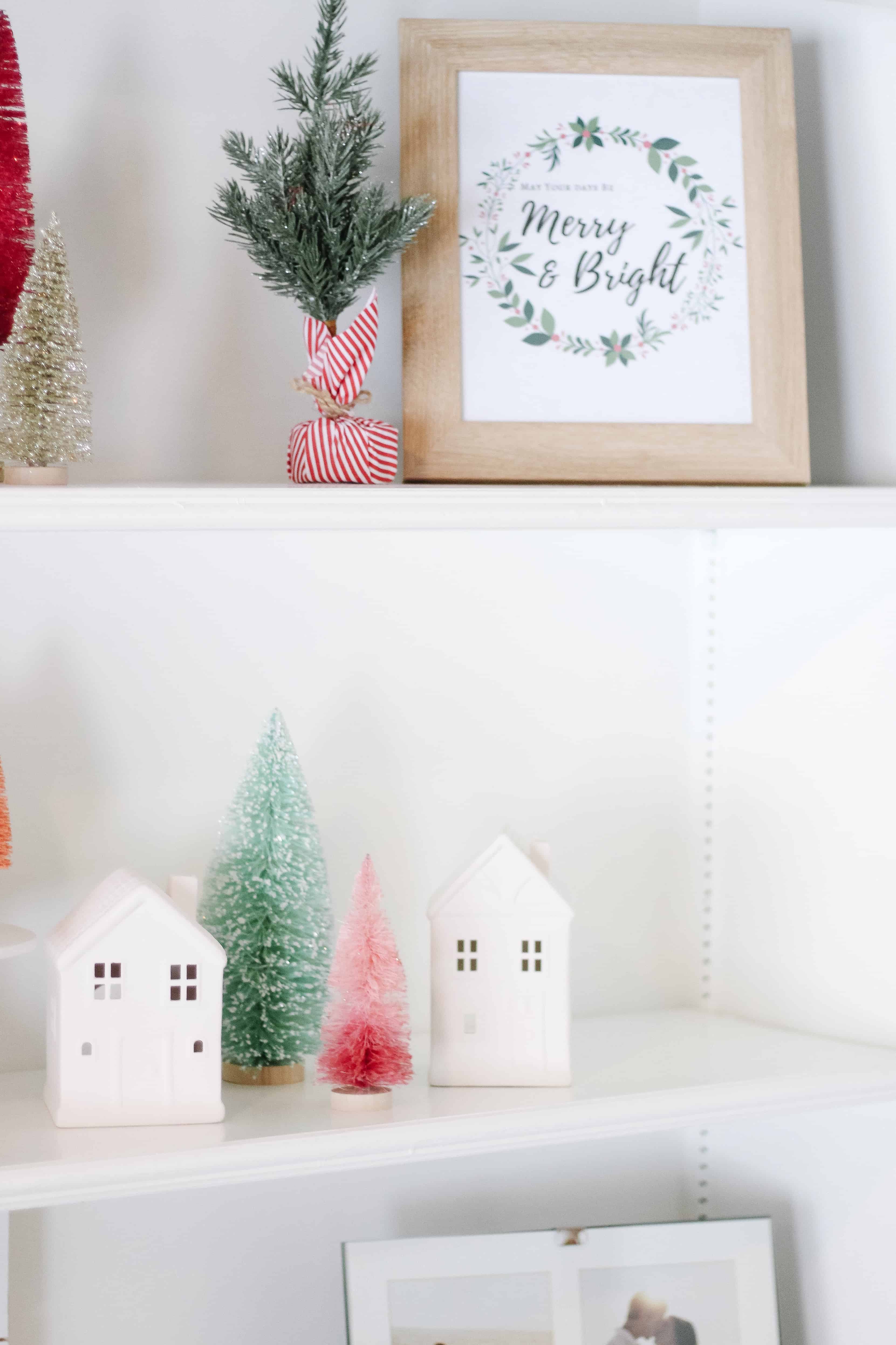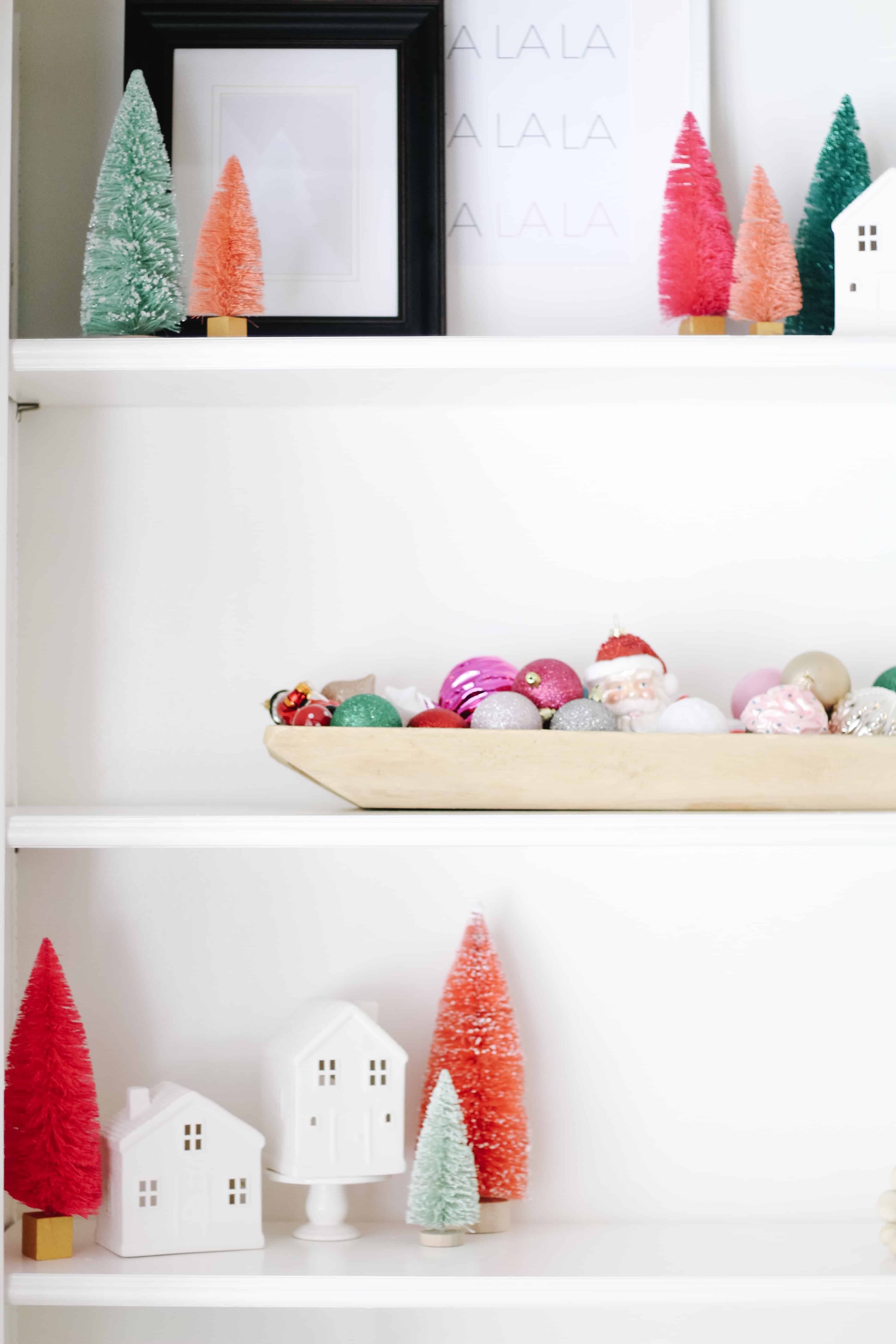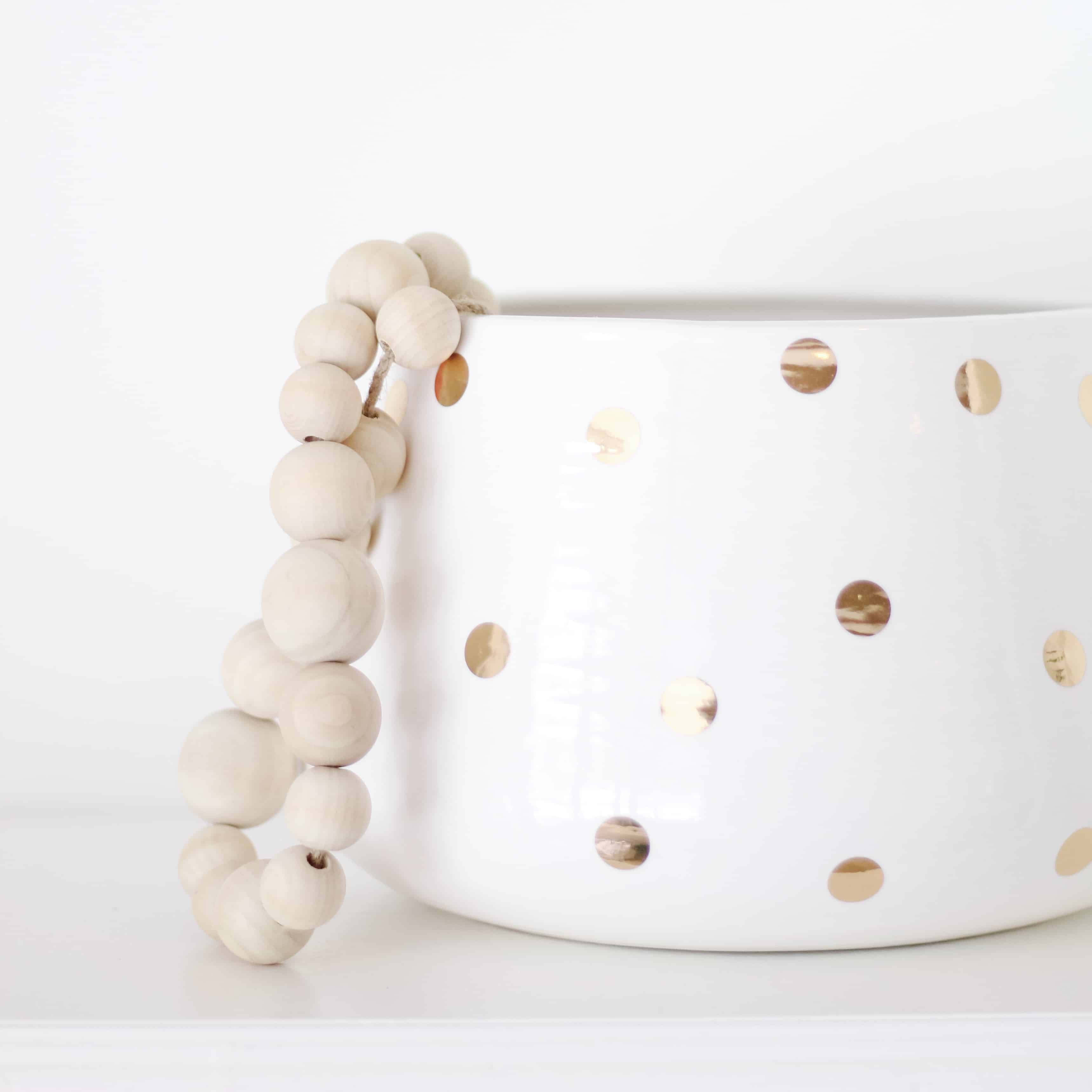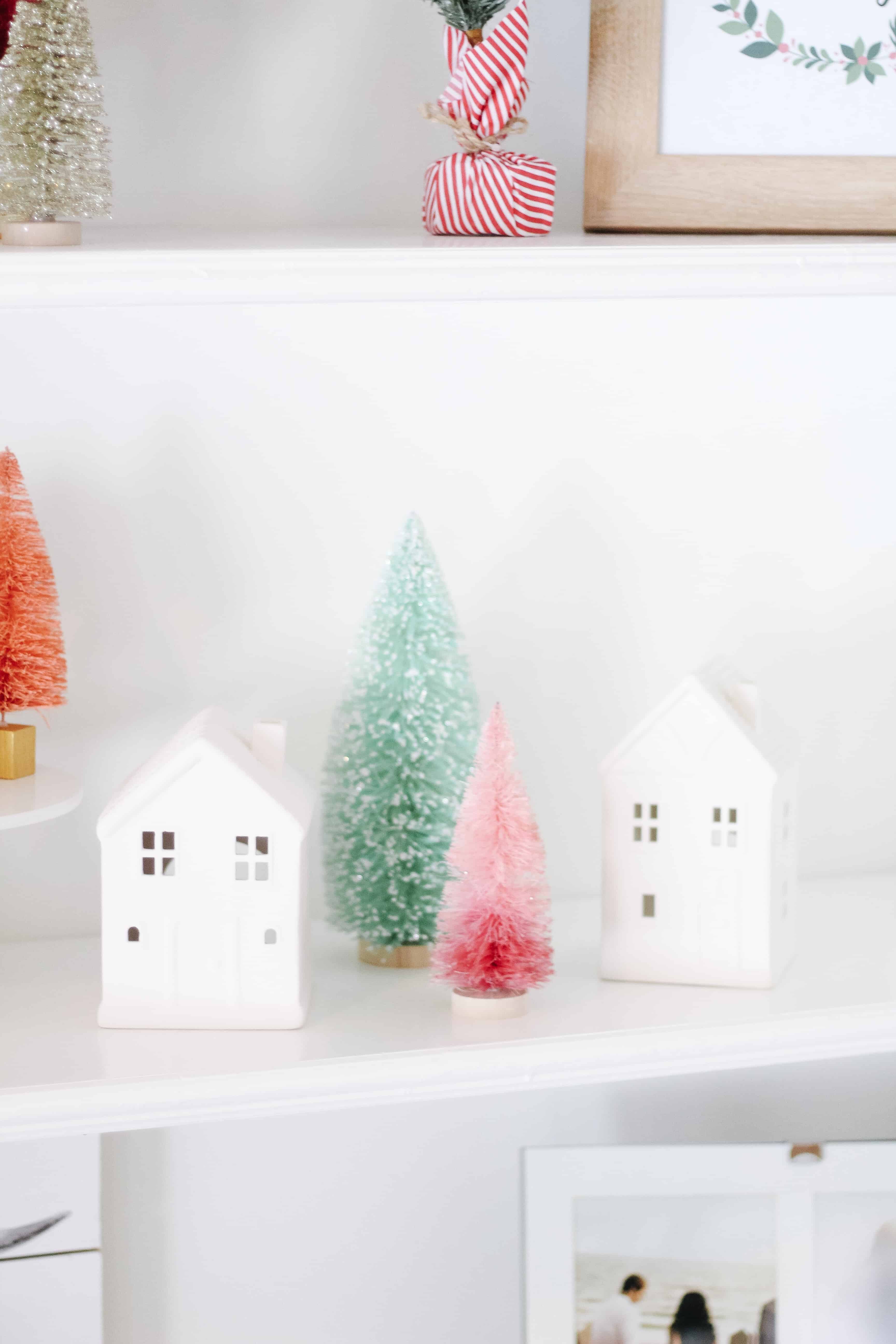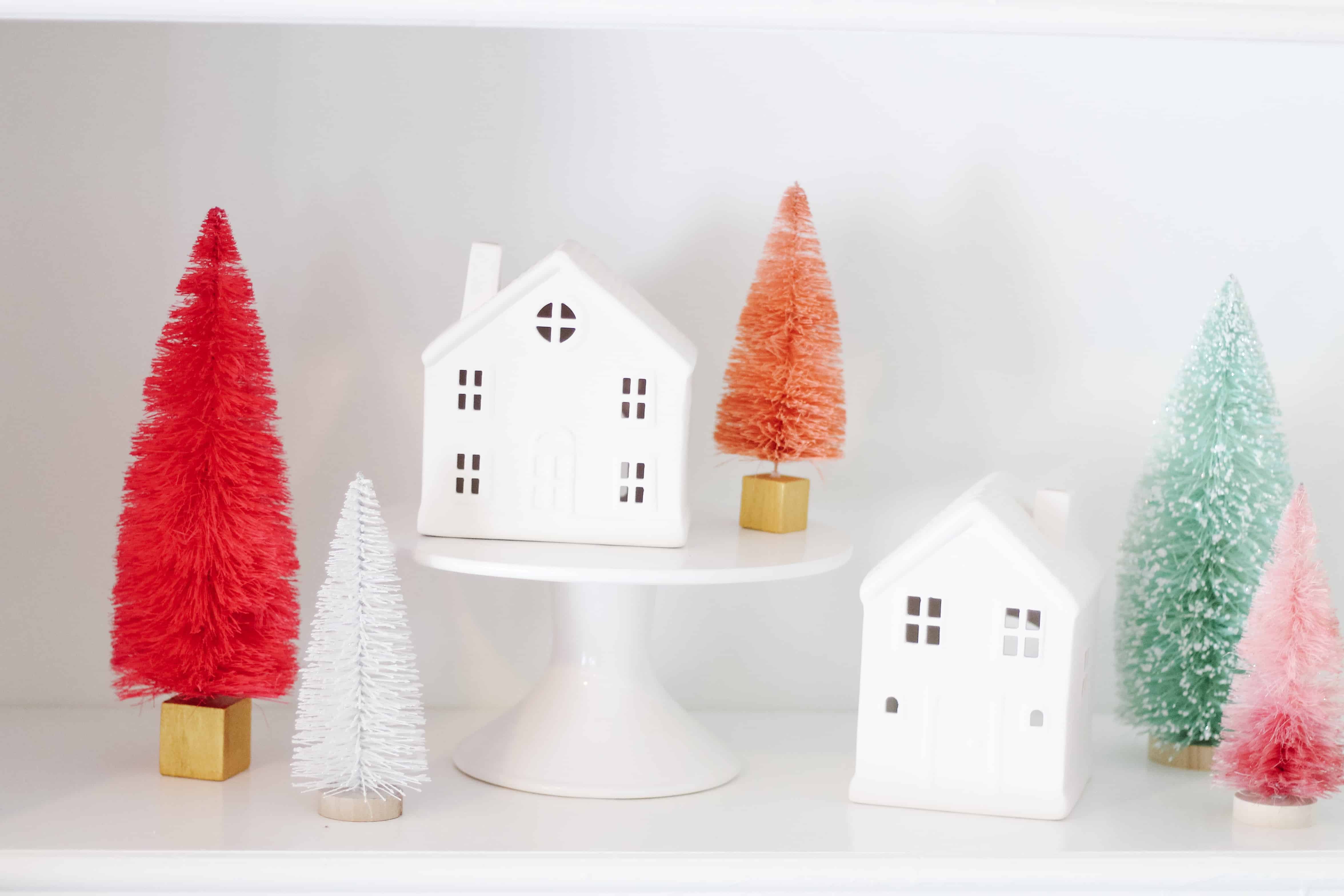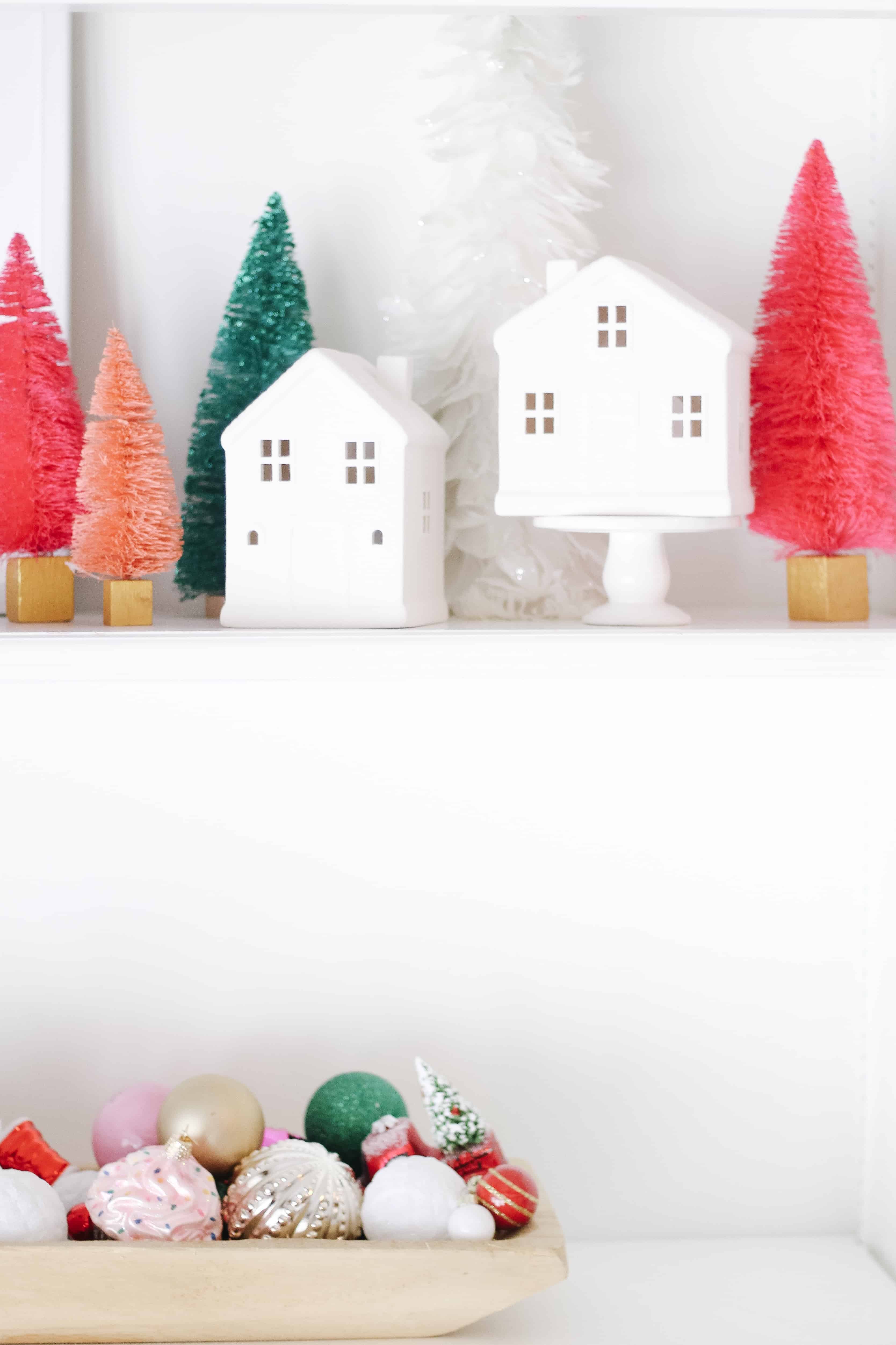 Built in Shelving
Alright here is where things got a bit tricky when it came to keeping things classy yet fun.  I went with an overall theme of bottle brush tree's and the little white houses to keep things cohesive and love the end result.  Some items on these shelves are on the older side, so I will link below what is new! And if you need help with how to decorate Built in shelving be sure to check out this blog post!
Gold Base Bottle Brush Trees // Wood bowl – similar  //  printable's // Gold Dot Bowl // bottle brush trees
Be sure to Pin the picture below for inspiration in years to come, and let me know if you have any questions in the comments!  ALSO – if you're looking for a slightly more farmhouse look for your Christmas decor this year be sure to check out my friend Chelsee's house!!