We are Disney bound once again! I mean why wouldn't we want to head to the happiest place on earth during the hottest, busiest time on earth? HA! I'm kidding, we are super excited, and as per usual I wanted to show you guys some Disney World Outfit ideas.
I love sharing what we are packing and my inspiration so you will have some great Disney World outfit ideas next time you're headed that way! If you like these make sure you check out the rest of my Disney outfit posts, and HAPPY SHOPPING!
This post contains affiliate links
This post was originally written on 7/26/18 and was edited and added to on 3/4/20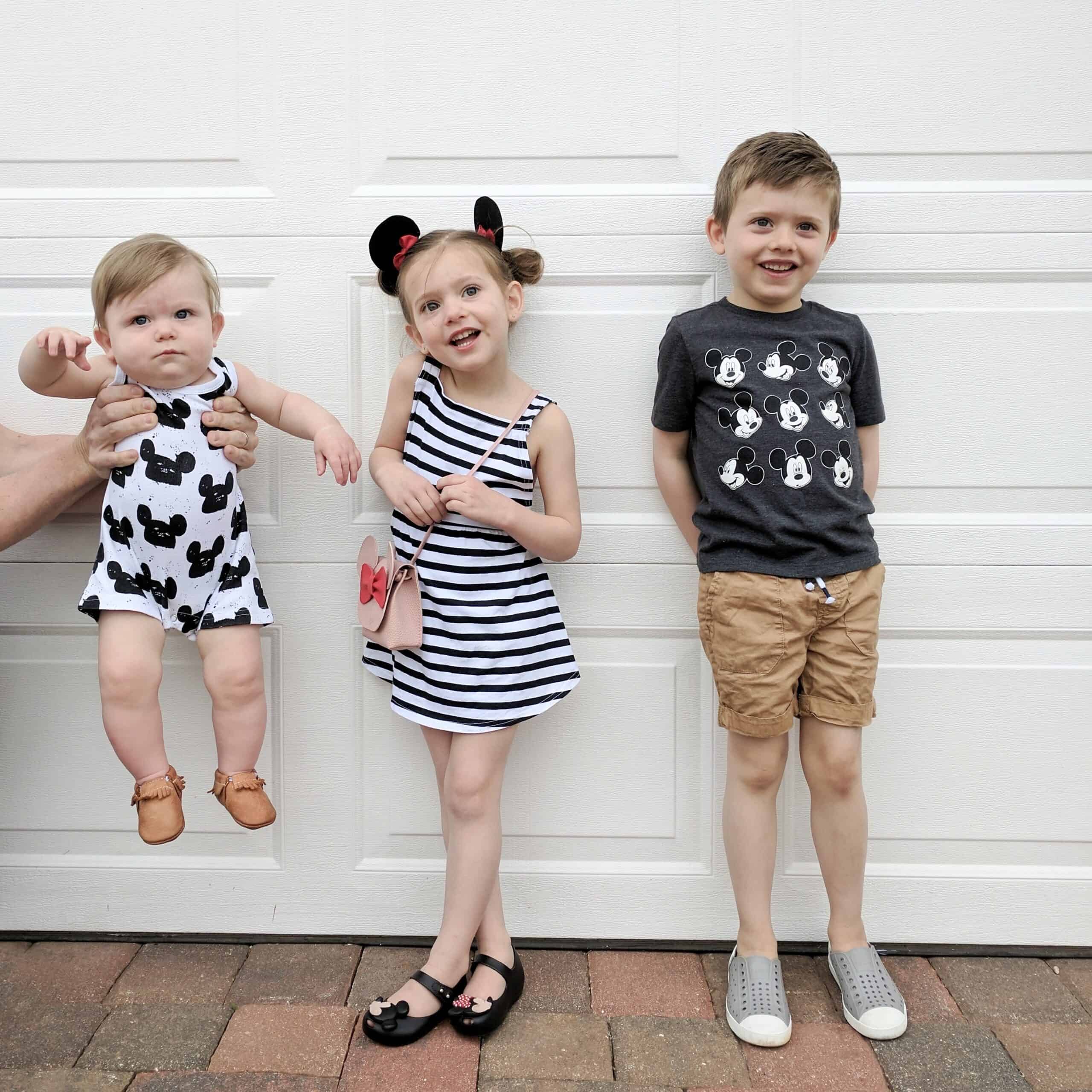 Disney World Outfits
We try to go to Disney world 1 or 2 times a year, but only for a day or two. I am constantly trying to find unique and fun Disney outfits for the trips, and love sharing those ideas with you all.
I rounded up some really unique ideas this year for little girls that are all Character themed, so if you are going for several days, that would be a great post to check out for extra inspiration.
More Disney Outfit Inspiration
Character Outfit Ideas – HERE
More Disney Outfit Ideas – HERE AND HERE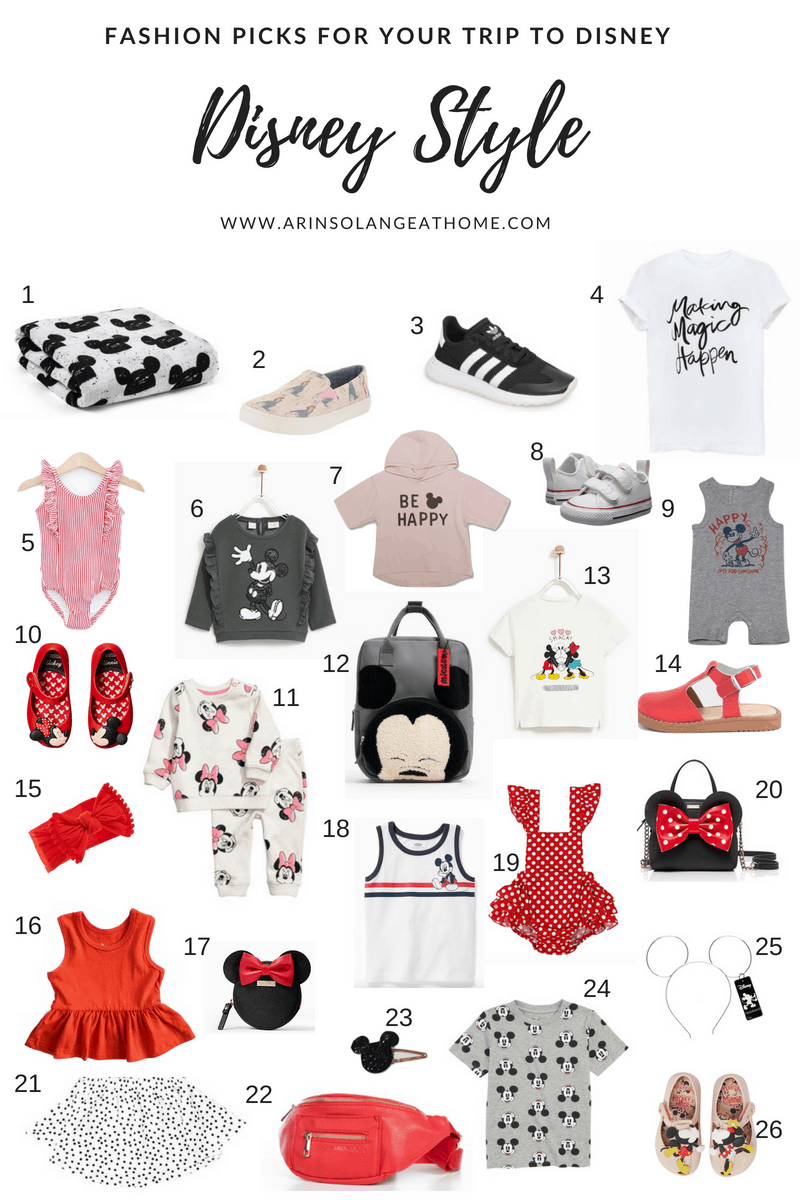 Disney World Outfit Ideas
1 // 2 // 3 // 4 // 5 // 6 // 7 // 8 // 9 // 10 // 11 // 12 // 13 // 14 // 15 // 16 // 17 // 18 // 19 // 20 // 21 // 22 // 23 // 24 // 25 // 26
This is the 2018 post with fully updated links – lots of this is still available now!
these Adidas are in my suitcase for the trip. A cute tennis shoe is perfect for the parks! (also linked here)
This Leo is SO CUTE. pair with one of their skirts or a jean skirt!
Minnie top
Be Happy top
Love these converse for kiddos
Baby boy romper
Minnie melissas – Avé has these in 2 colors. They are so cute and comfortable enough to wear all day. (another great place to check for these is Nodstrom Rack online!)
Sweet baby girl minnie outfit
Backpack
T-shirt
These red Freshly Picked Mary Janes are perfect for Disney!
I love these headbands so so much – the red is perfect for Disney
Red dot romper for baby girl
Simple mouse ear headbands!
Love these cute Minnie Mouse minnie Melissa's too!
Hopefully if some of the items you were still loving from the image above are no longer available, they gave you some inspiration on other items you can find.
Below is my 2020 Disney Fashion post!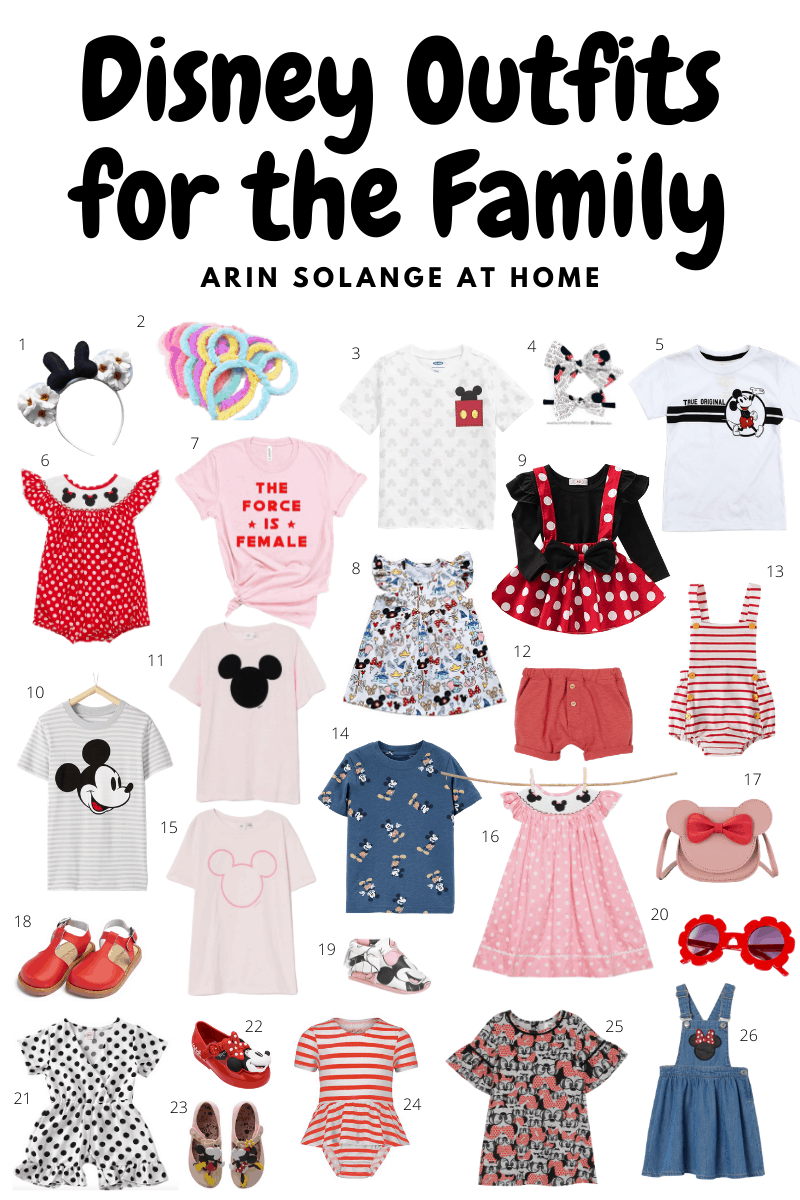 More Disney World Outfits
1 | 2 | 3 | 4 | 5 | 6 | 7 | 8 | 9 | 10 | 11 | 12 | 13 | 14 | 15 | 16 | 17 | 18 | 19 | 20 | 21 | 22 | 23 | 24 | 25 | 26
I love that this is a great mix of ideas that are both very themed, as well as some that are just a nod to Disney and Disney outfits! Are you a character person on your trip to the happiest place on earth, or do you just find fun things with nods to the Mouse?
Don't forget to check out all those other Disney fashion posts, and if you need more Disney tips, my friends Katie and Jen are two sisters with a blog devoted to all things Disney and tips, so you might want to check out all their money saving ideas!
To see what we wear this month follow me on Instagram (@arinsolange), and remember to watch for these fun round ups every time we go!
SaveSave
SaveSaveSaveSaveSaveSaveSaveSaveSaveSave
SaveSave