Our sweet Goldie Mae is SIX MONTHS OLD! HOW? How on earth do I have a 6 month old baby again? I am obsessed with this age, and especially with her, so it feels so bitter sweet. I think because she's my 4th I am so aware that this stage will come and go with a blink which breaks my heart. But I also think because she's my last its extra heart breaking.
This post contains affiliate links
As with every other month I am going to share our favorite items for her this month, as well as some updates on that sweet peanut.
6 Month Old Baby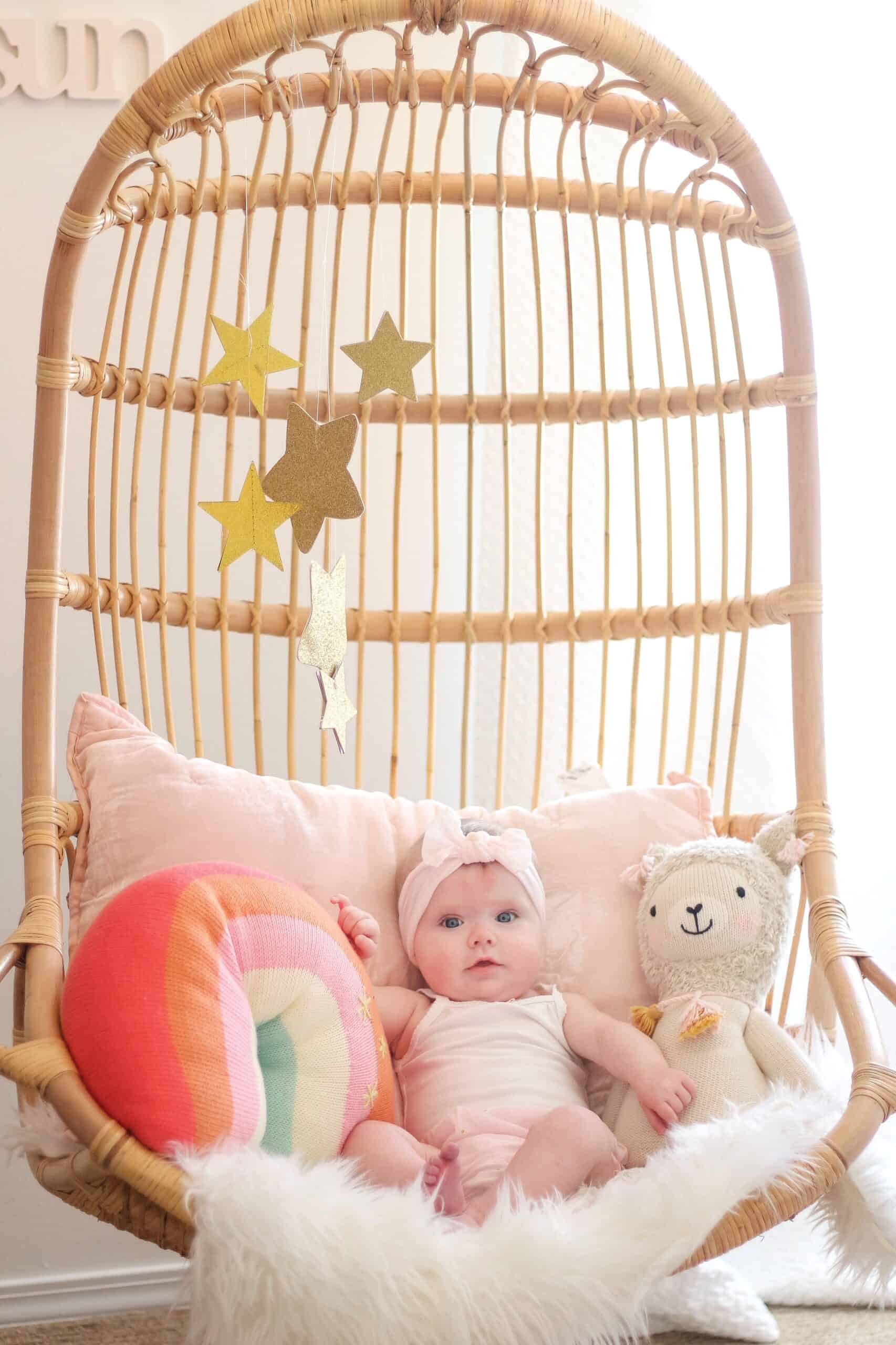 Goldie Mae
Our sweet Goldie is 14 lbs and 26 inches long. She is definitely on the petite side, and reminds me size wise a lot of Jack at this age. Actually as far as looks reminds me a lot of a mix between Avé and Jack right now.
She is rolling both ways, trying to sit up, and loves to play with her toys more and more each day. She is seriously SOOOO smiley, but man oh man it takes a lot to et her to laugh. It actually is hilarious how hard it is to get her to laugh.
She loves when we sing to her, she sleeps pretty well and is down to just PJs which is great!! Her skin is still a battle, which isn't fun, but thats okay, I think once the weather warms it will get better. Unfortunately we are no strangers to eczema for babies, and I know it will get better!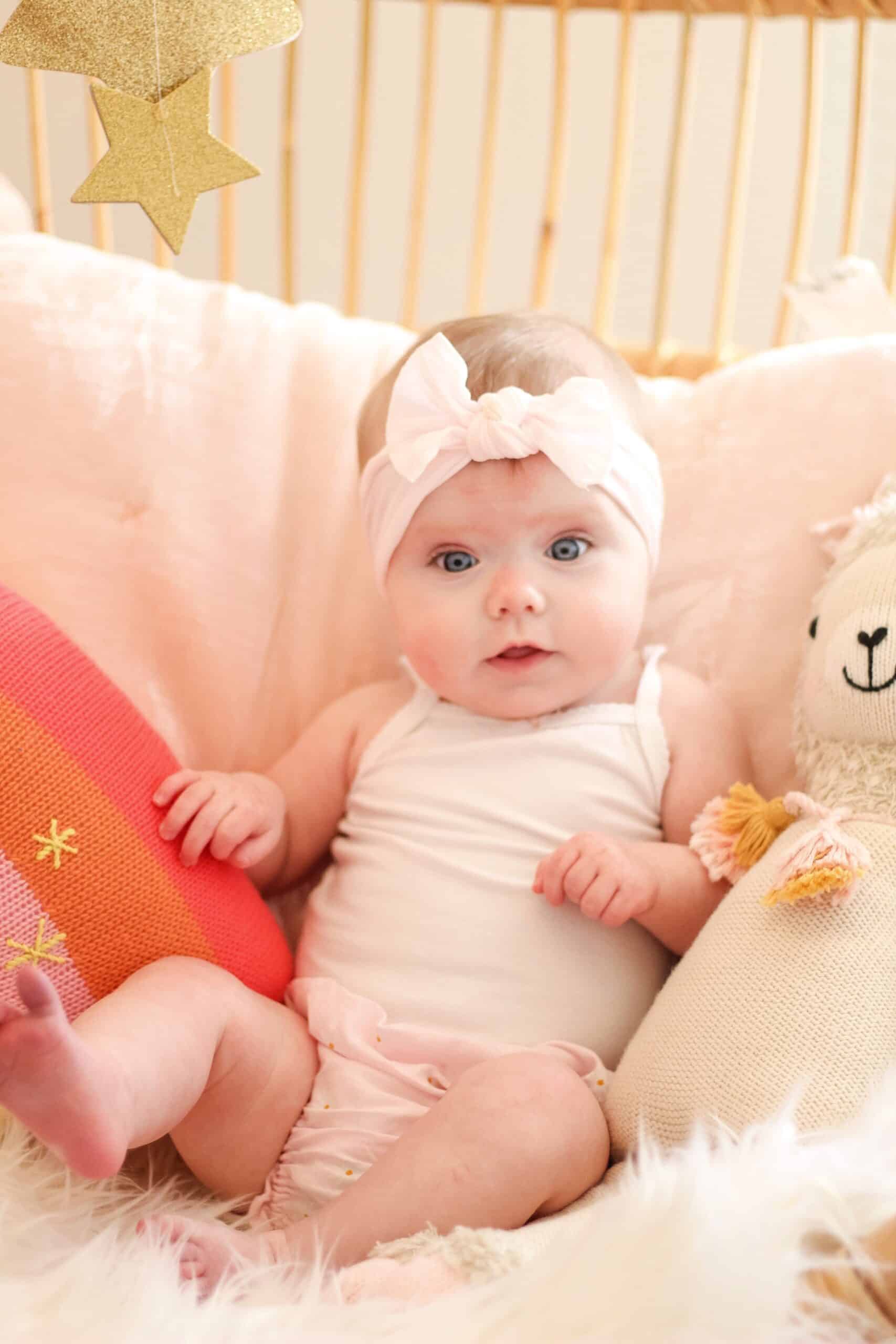 6 Month Postpartum Update
6 months of baby means 6 months of getting back to normal for mama. I am feeling better and better every day, and honestly feel like my body is fully healed from the c section which is great.
I definitely have a long way to go on losing the weight I gained which is so hard for me. I told myself that by a year so I know I have time, but honestly most days that doesn't help. I have been making more and more time for working out, but this time getting back to the gym has been HARD time wise. Between having the moving parts of so many other people schedules, and my job, plus trying not to take Goldie out during the flu season. It has been rough.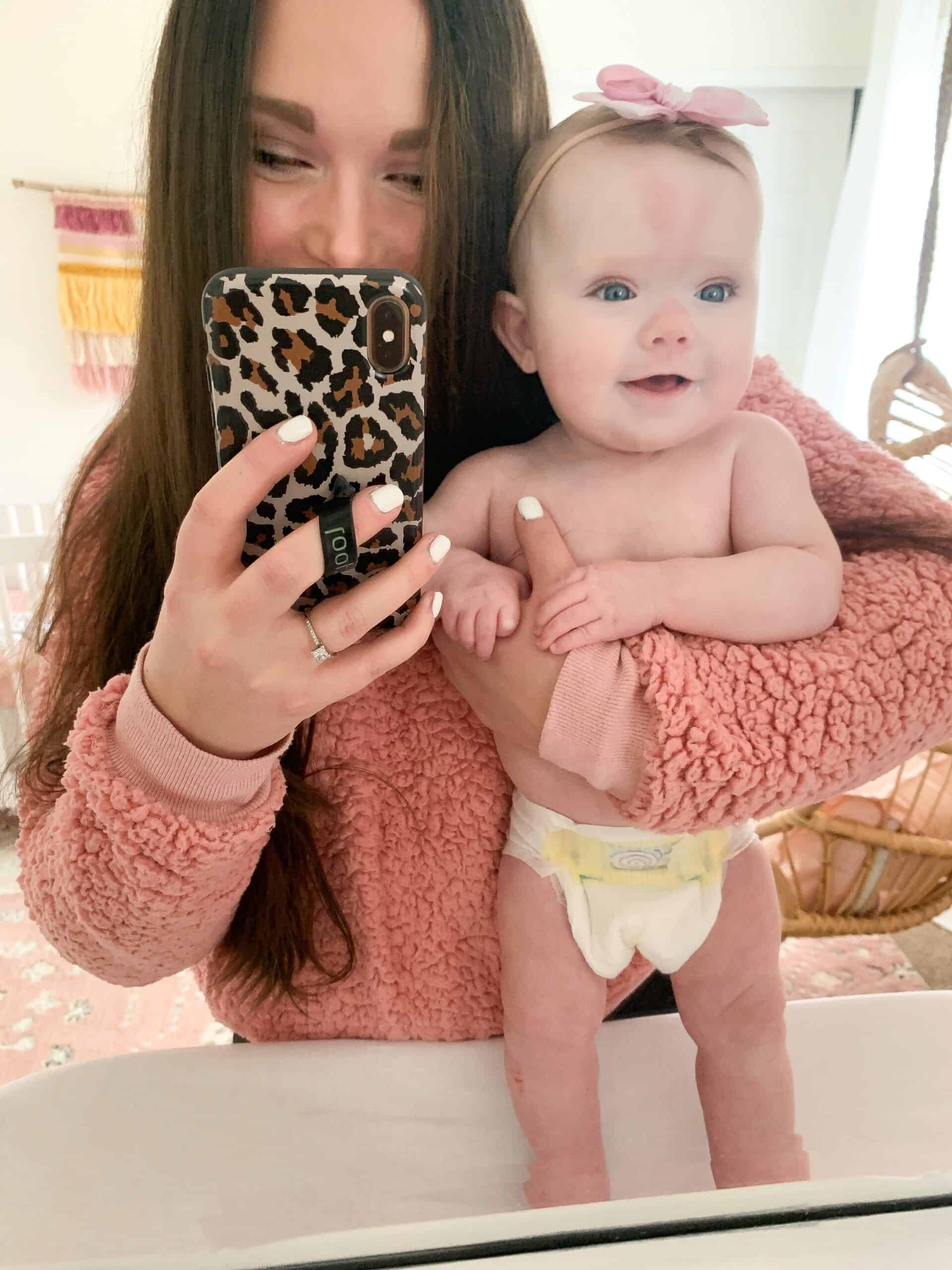 Overall I would just say I am so so mentally and emotionally. I am getting better every day, but also just learning the new normal. I have realized that I didn't really prepare myself this time…because I thought how much harder can 4 be than 3? The answer during the first few months was a lot!
Walker is starting to get a bit easier, and she is getting to be even a tiny bit less needy which honestly has been a huge help. But overall, also because this isn't my first rodeo, I know that things will get easier, and we are just trying to find a new normal and enjoy our sweet girl!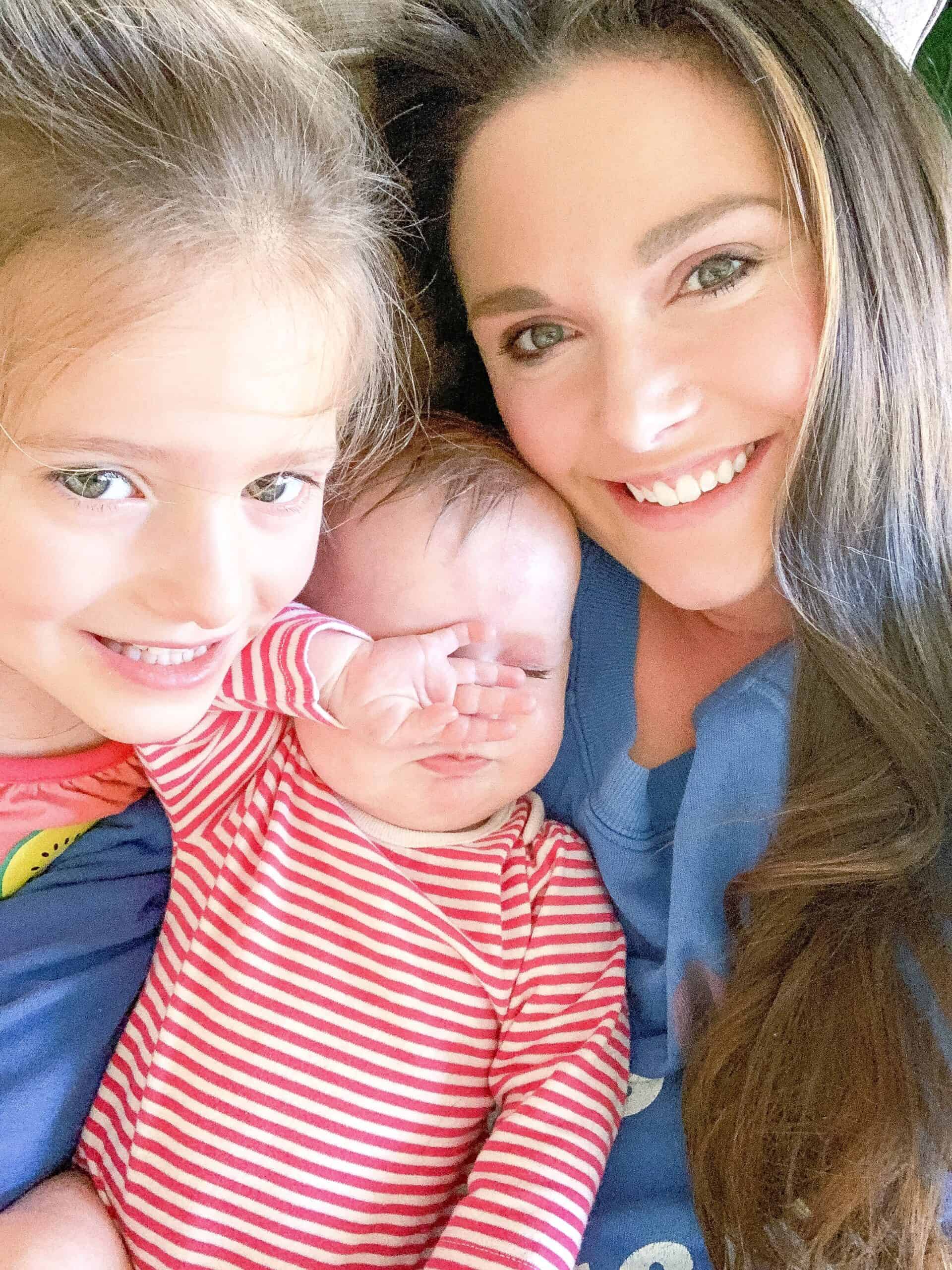 6 Month Old Baby Favorite Items
As with the past 5 months I have been documenting our favorite items for Goldie. We obviously use more than whats on this list, but these are the top items!
One reason I am doing this is to have a good way to document what items were worth the longer term expense. So if there is an item that is a favorite for months and months and months it might be more worth the cost, verses an item that only makes it one month.
To shop this image you can either click the item in the image below to grab what you are looking for or you can go to the descriptions below.
Shop the Items: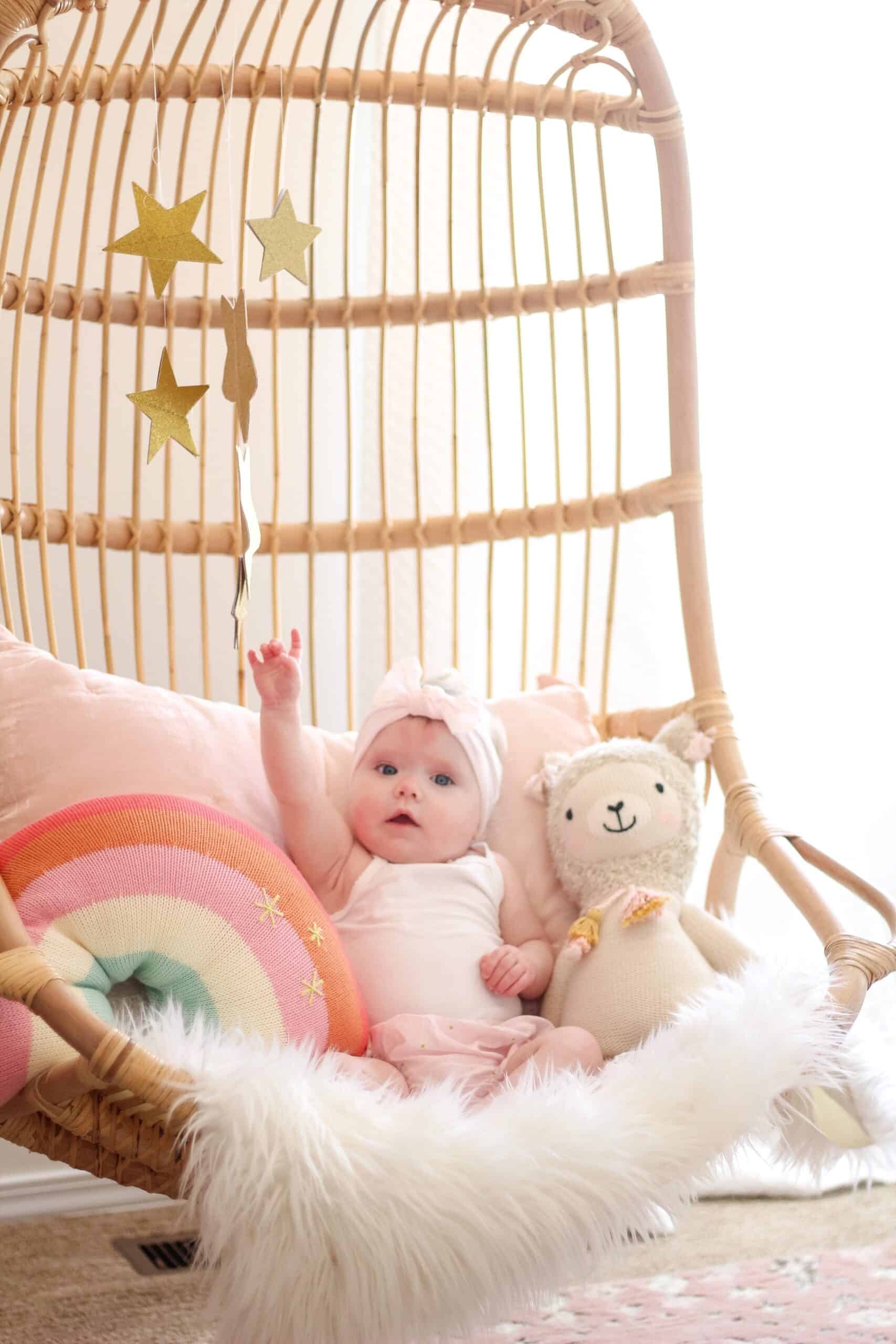 Past Months Favorites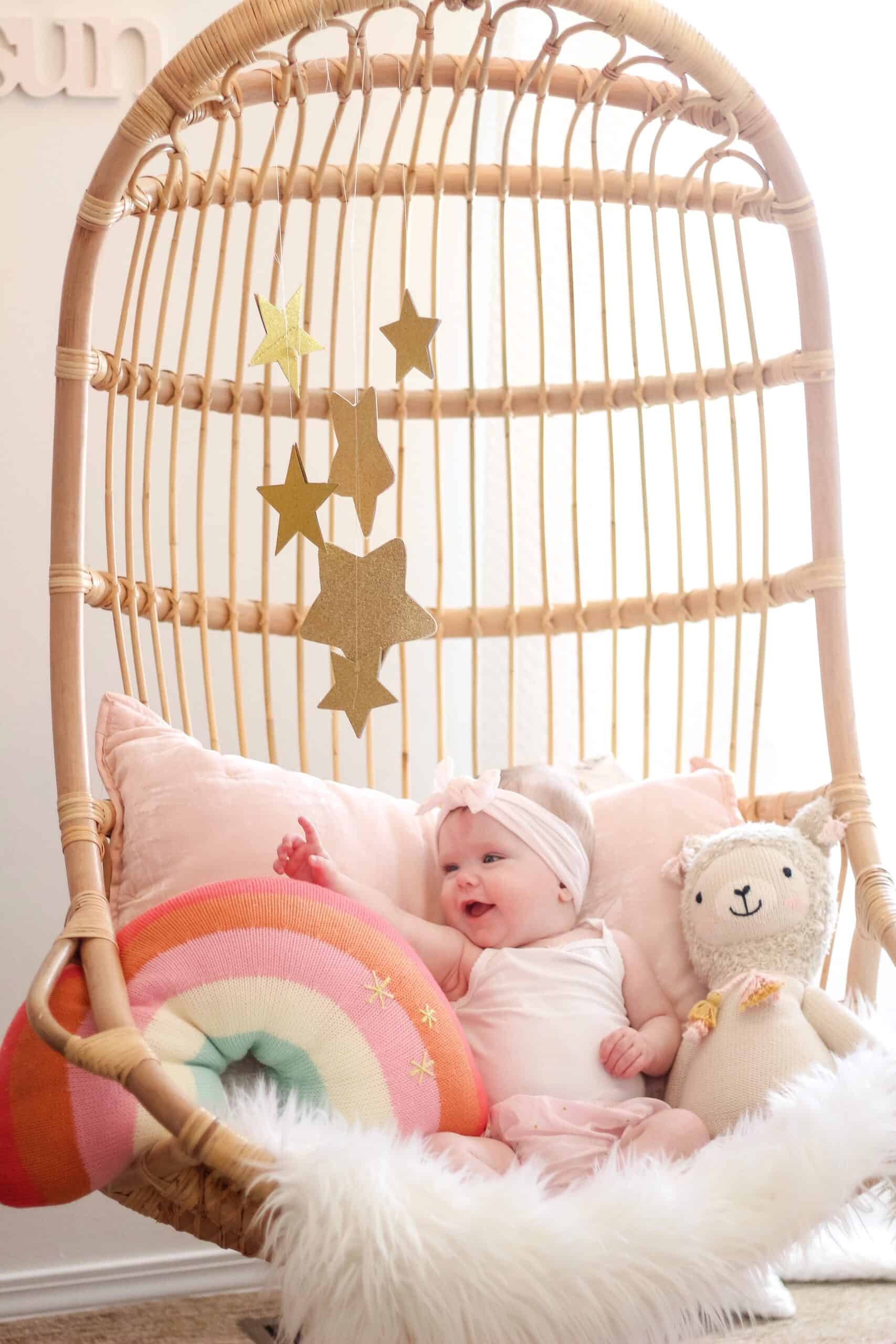 Hopefully you find these helpful, and you will have a better idea of what a 6 month old baby needs, or what you need to think about when buying for your baby! If you have any additional questions on items we may be using that aren't on this list please always feel free to DM me on Instagram (@arinsolange) or Leave me a comment below!
Pin the Photo Below for Later