Talk about a post that is more than behind. My Goldie Mae 4 month update, and best items for a 4 month old baby post is FINALLY going up, and she will be 5 months in 13 days.
This post on best items or a 4 month old baby contains affiliate links
Sam and I were just talking last night bout how time goes too fast. I couldn't believe that before we know it Goldie will be 6 months old, and honestly it breaks my heart a bit. Being our last baby we both wish we could keep her little longer.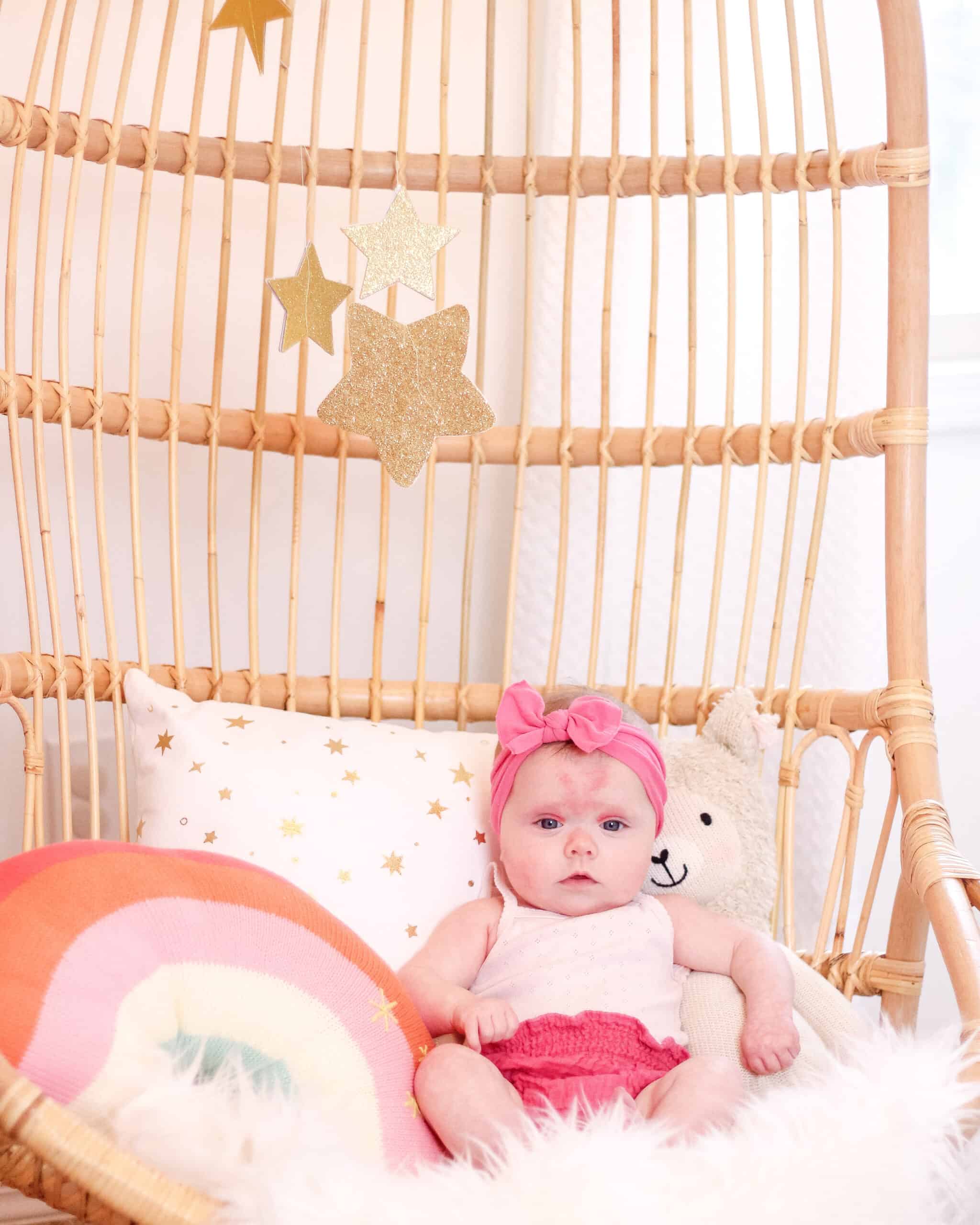 Goldie Mae – 4 Month Update
Before I get to the products we are loving, lets give a little update on that little sugar. Goldie is 12 lbs, and wearing 0-3 month clothes. I am praying she holds out in each size just like Avé did so we can soak up the tiny stage longer. She is SO smiley and when she smiles her little eyes fully close.
We have been fighting eczema so badly with the poor thing. All our kids have had it, but hers was pretty extreme. We changed all soaps and detergent and have seen a great improvement in just that alone.
She hates tummy time, and can roll right on out of it, but still hasn't figured out rolling from her back to her tummy. We JUST cut the swaddle last night at 4.5 months old…she was SO good at getting out, but didn't really want to sleep without it either. Typical little lady hahah.
She loves to have us sing her songs, is pretty easy going, but does like all the attention. Overall she is spoiled rotten with so many people just obsessed with her!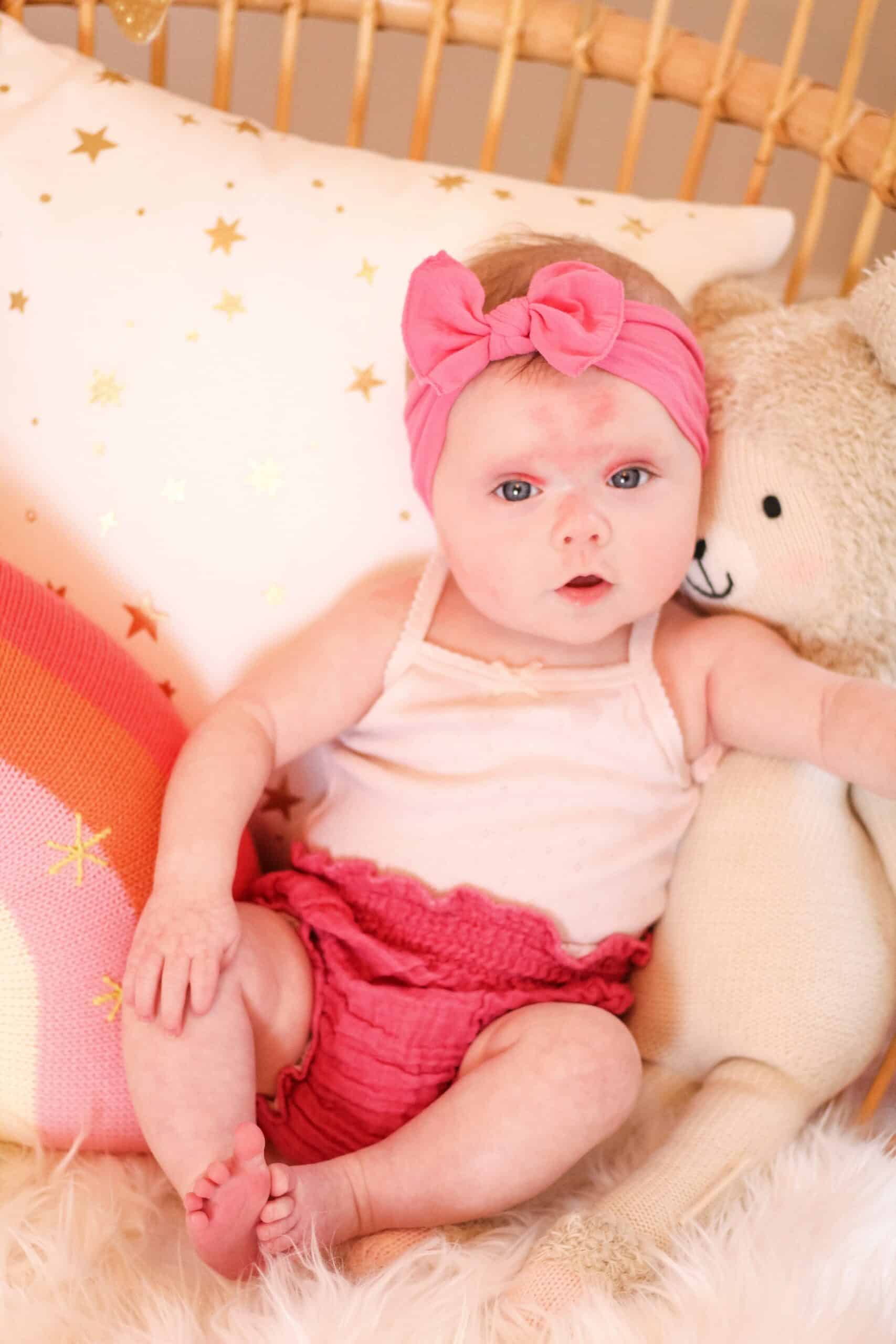 Postpartum Update – 4 months
The 4 month mark was slightly dreaded by me…I had told myself that at 4 months (the start of the year) I would start trying to shed the baby weight. I didn't want to rush it with the holidays, and a newborn, but she is sleeping well, and it was time. So that said, that has been a big part of the past couple of weeks. I will talk about this more on Insta stories in a couple of weeks, but for now just know if you invite me to ice-cream ill no longer be your friend HA.
Emotionally I have done much better as time has gone on. I can tell I am struggling with some anxiety (which I always have, but its more severe). I struggle a lot to leave her with our nanny, and constantly think of all the bad scenarios…which I haven't really ever done before with a baby.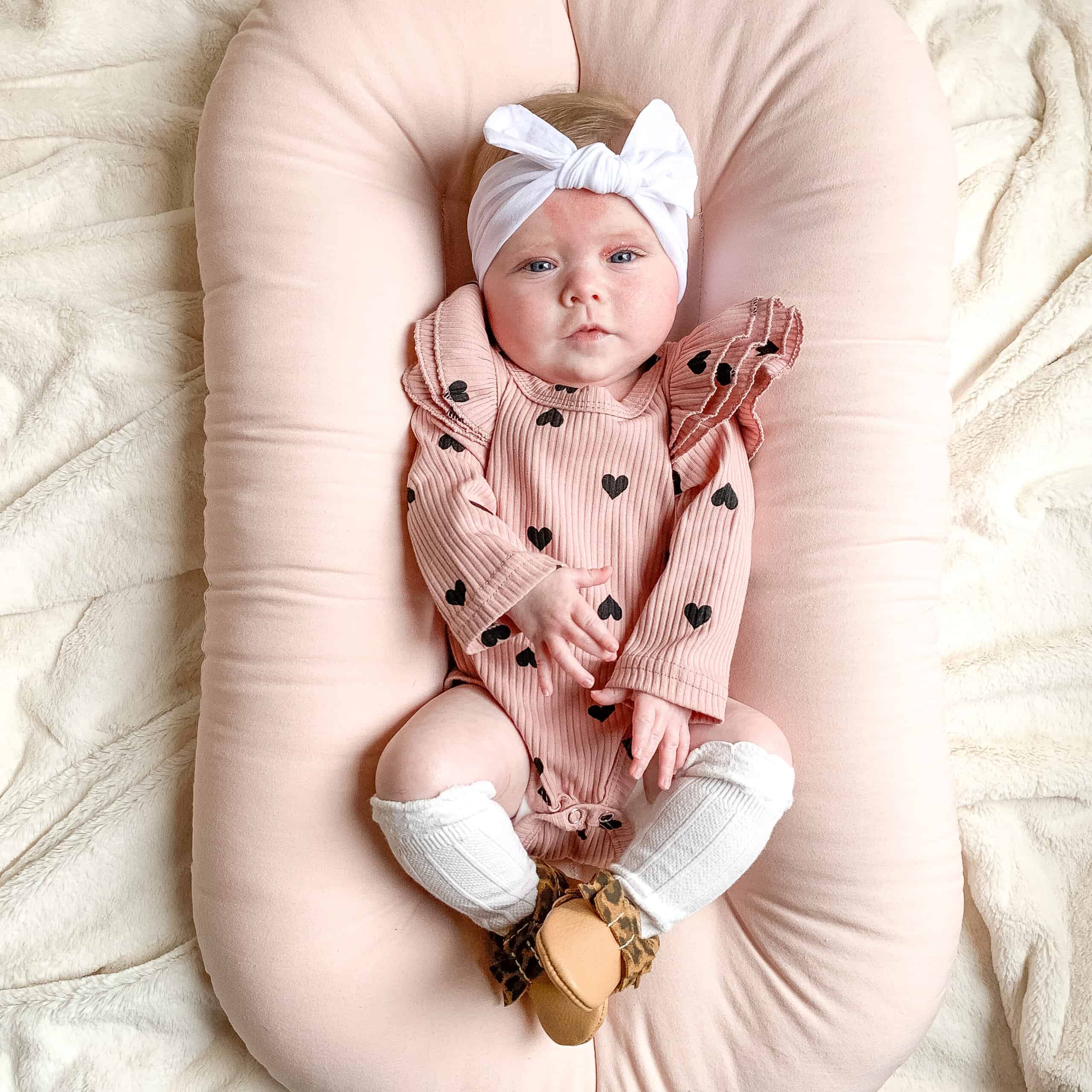 I know it's just a lingering part of her horrible birth, and I think that for me being aware of it is the biggest thing. I figure the want to hold her more and spoil her more isn't going to be a bad thing, so I just do that.
The other struggle right now is work. I was working a bit more when we had Walker, but not like I am now. I an definitely feeling the working mom struggle of constantly being torn in a couple of directions. I have had a lot of guilt about it and have to constantly remind myself I am doing nothing wrong and it's okay for me to push forward in my career and be her mama.
Best Items for a 4 Month Old Baby
To shop this post simply click over the item you are interested in in the image below, or in the descriptions below, either way.
My hope is that if you are curious if something is "worth the extra money" you can track my favorites month by month and see what stayed important and what didn't!
Hopefully with the best items for a 4 month old baby you will see a lot of crossover with past months, and be better able to decide what items are long lasting! If you have questions always DM me on Instagram (@arinsolange) or leave me a comment!
Many products that didn't make the cut are items I still LOVE, but just don't think were TOP products this month.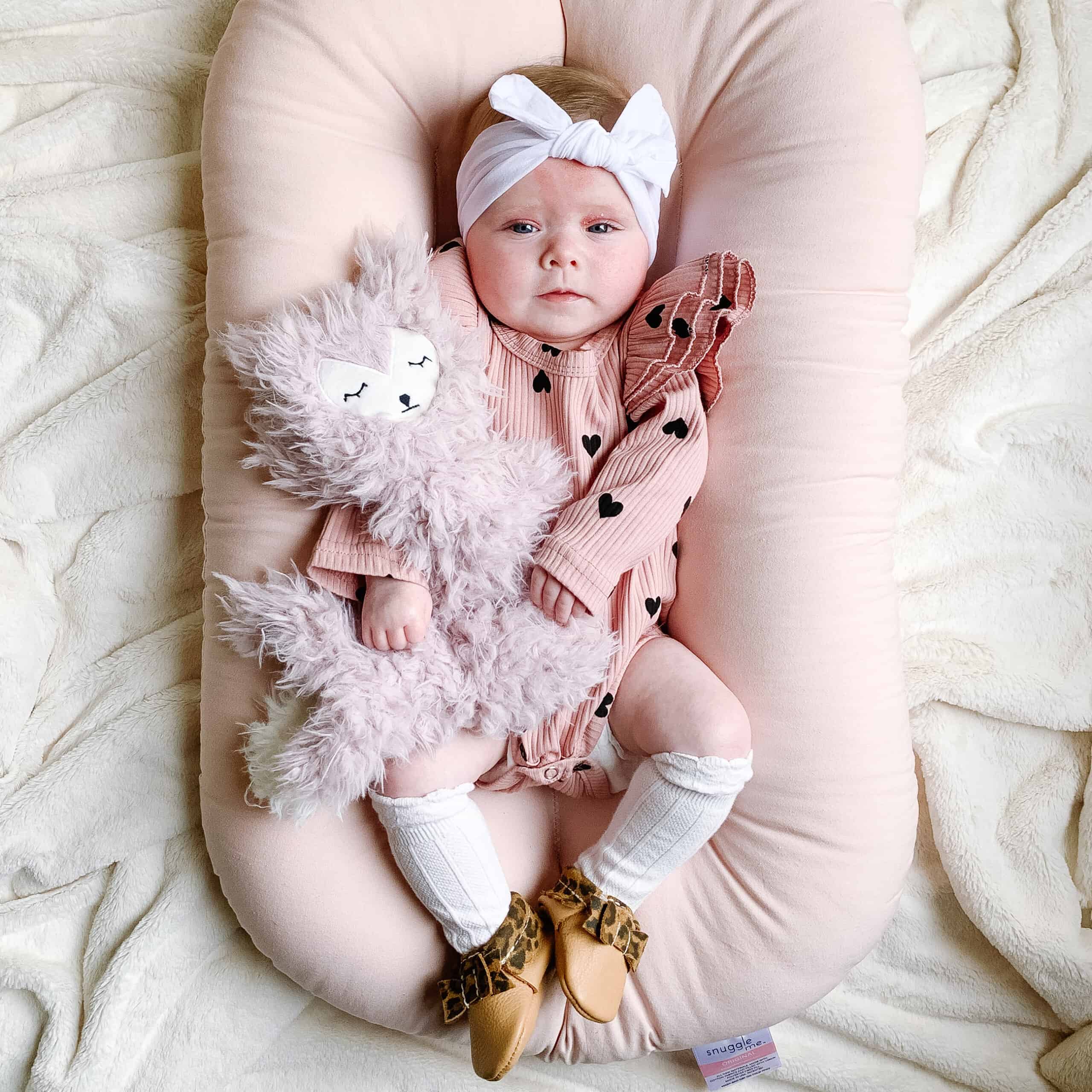 To see past months Favorites Check out these posts:
Pin the Photo Below for Later