I am not going to lie…I love some Christmas decor, but Valentines Day and all its pink has my heart. I know it's early, but I have rounded up 10 easy Valentines Day treats for you.
I know so many of you are moms, and I am always looking for fun, unique ideas to take into my kids classrooms on Valentines day, and there are some great options here!
Be sure to check out this post with my favorite treat to take to the kids school for Valentines Day while you are at it!
10 Easy Valentines Day Sweet Treats
Heart Cookies
These cute tie-dye cookies are seriously so freaking cute!! Talk about cookies that will wow your kids/neighbors/classroom. These are picture perfect! Find the recipe here from Sugar Spun Run.
These are simple sugar cookies with a glaze and the swirl icing is beyond gorgeous.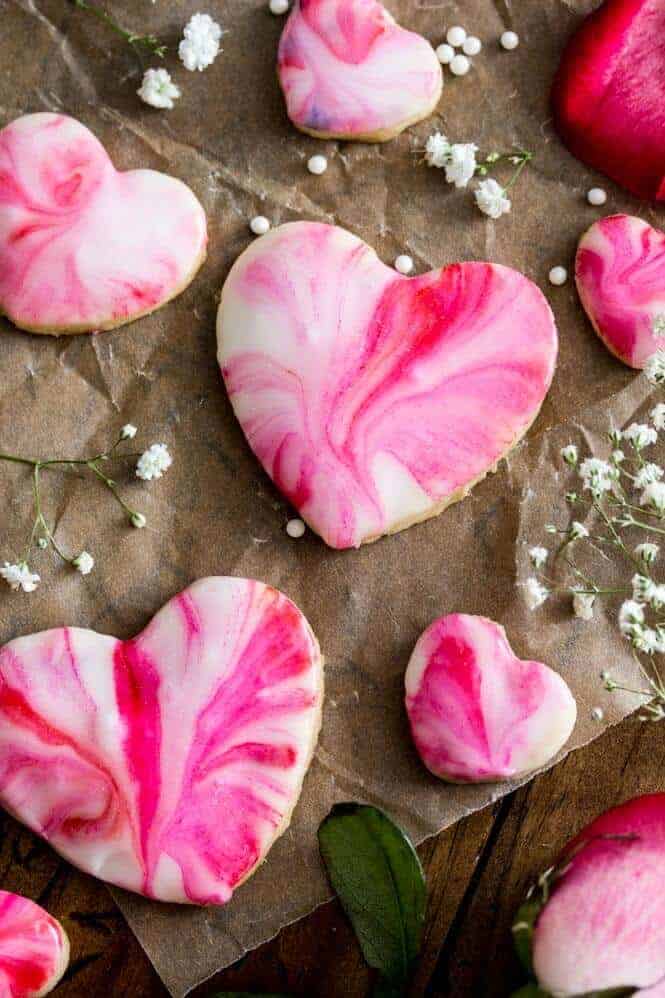 Easy Chocolate Truffles
When it comes to easy sweet treats for Valentines Day, truffles are high on my list. This recipe from Spend with Pennies is an easy recipe that anyone can handle. She also says you can make them ahead and freeze them, which I am ALL ABOUT!
Valentine Oreos
Literally anything Oreo will forever have my heart. Like I am convinced there isn't a better cookie on the planet (and I am totally a homemade treat person…so that's saying a lot).
Happy Brown House has these Valentines Day Oreos that are such a simple way to jazz up that favorite treat. This would be so so cute for your kids or their classrooms!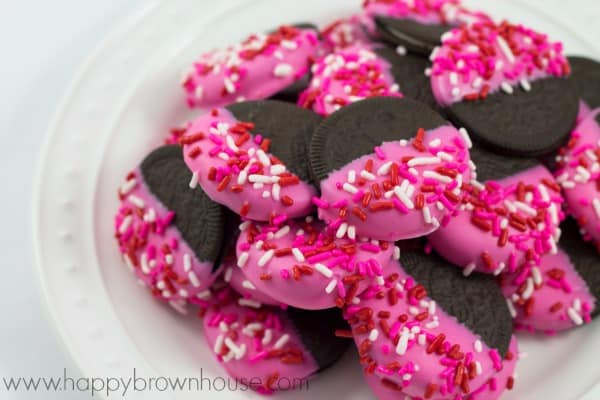 Raspberry Heart Rolls
This sweet treat is absolutely gorgeous. I love the idea of starting Valentines Day off with a fun, festive breakfast for my family, and this is the perfect solution.
Check out these homemade raspberry heart rolls from Frugal Family Home. (as an added plus she gives options for making this recipe dairy free!)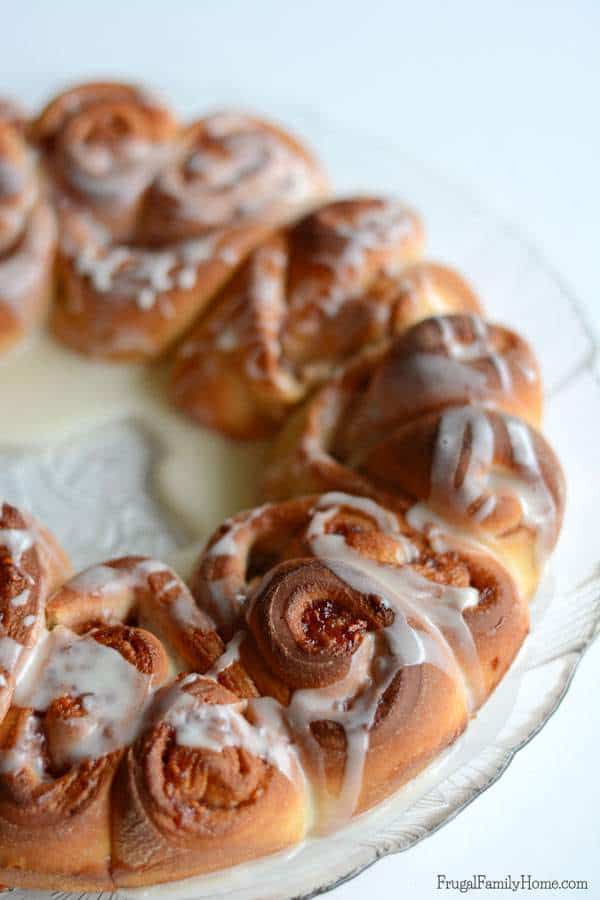 Chocolate Valentine Kiss Cookies
This one is such a fun take on a favorite Christmas treat around here! The Kitchen is my Playground shares the recipe for these Chocolate Valentine Kiss cookies and they are definitely going to happen over here this year.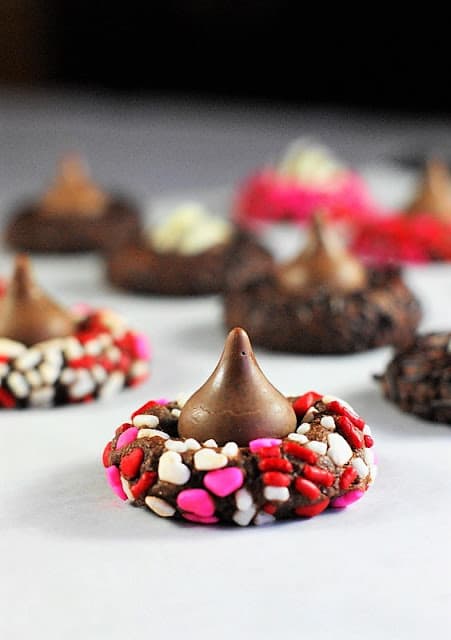 Chocolate Strawberry Shortcake
Strawberry shortcake is hands down one of my favorite desserts, and one I love to make for family. I love that It Bakes me Happy shared this recipe for Chocolate Strawberry Shortcake! If you are looking for a fun twist on a favorite try this one out this year!!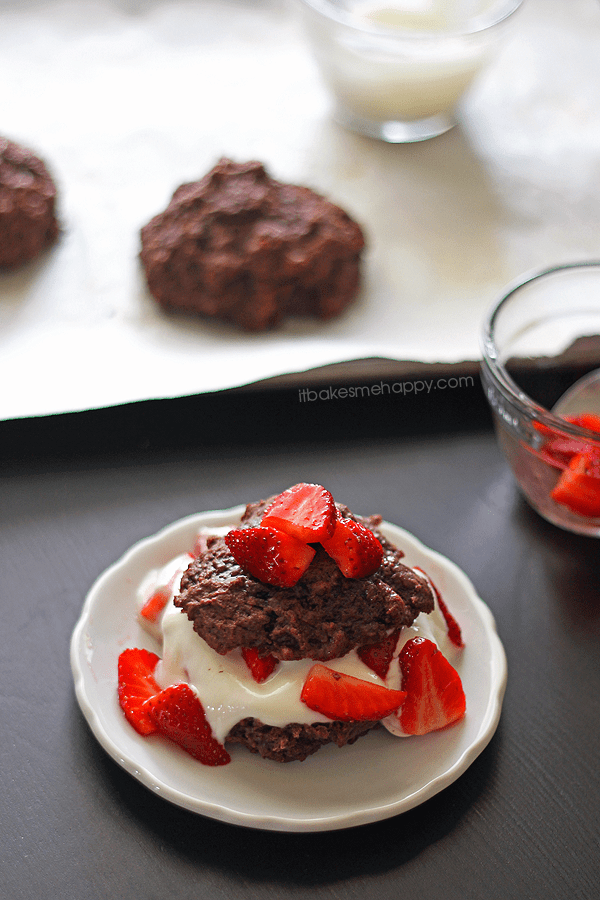 Chocolate Covered Cookie Dough Hearts
Cookie dough is basically a gift from God right? Centsable Momma shared these chocolate covered cookie dough hearts, and they are so cute and simple. I feel like this would be LOVE for my kids.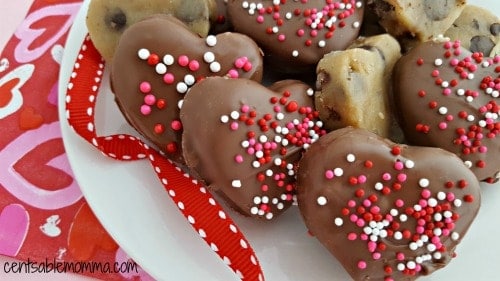 Valentine's Day Monkey Bread
Another great breakfast option, and maybe what I will go with that day. This recipe from Home Cooking Memories shares exactly what pans to get to make these individual little heart shaped monkey breads. How excited would your family be to get their own??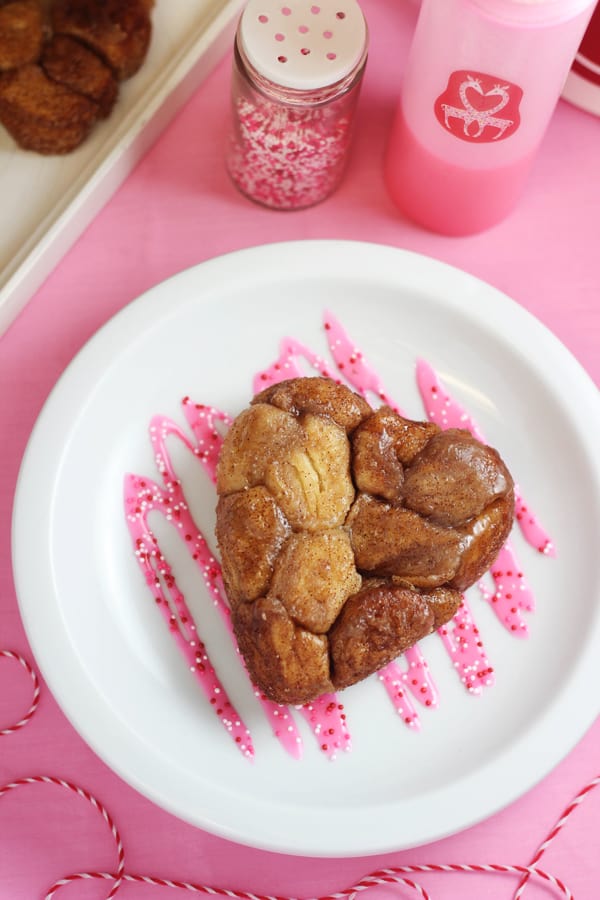 Strawberry Cream Puffs
Cream puffs remind me so much of my childhood, and these Strawberry Cream puffs from Savvy Saving Couple look amazing. Talk about an amazing dessert that is beautiful. If you are looking for a romantic dessert for your partner this would be perfect.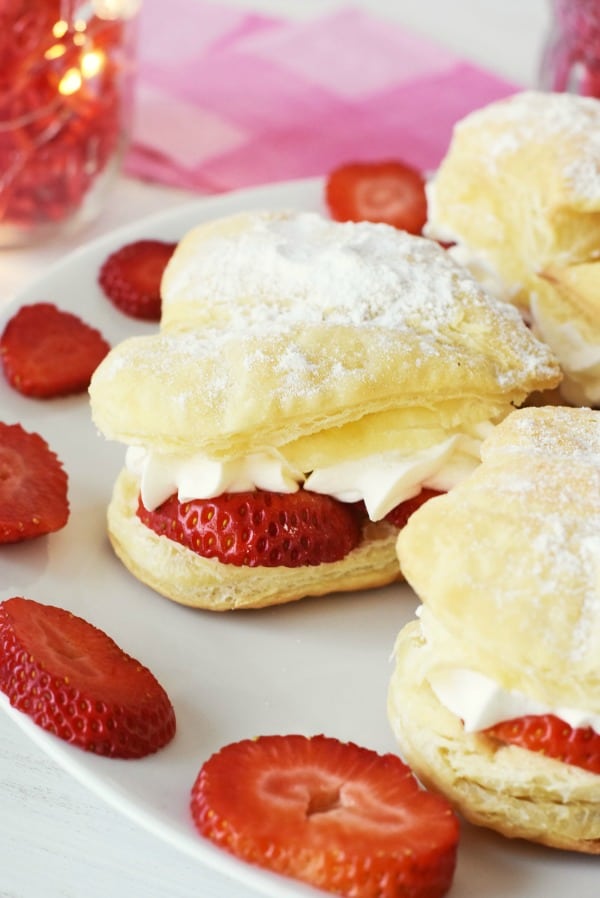 Strawberry Cheesecake Heart Surprise Cake
I am a huge sucker for cheesecake, so I love the idea of making this recipe! Hungry Happenings shared this recipe for Strawberry cheesecake heart surprise cake and it is absolutely gorgeous!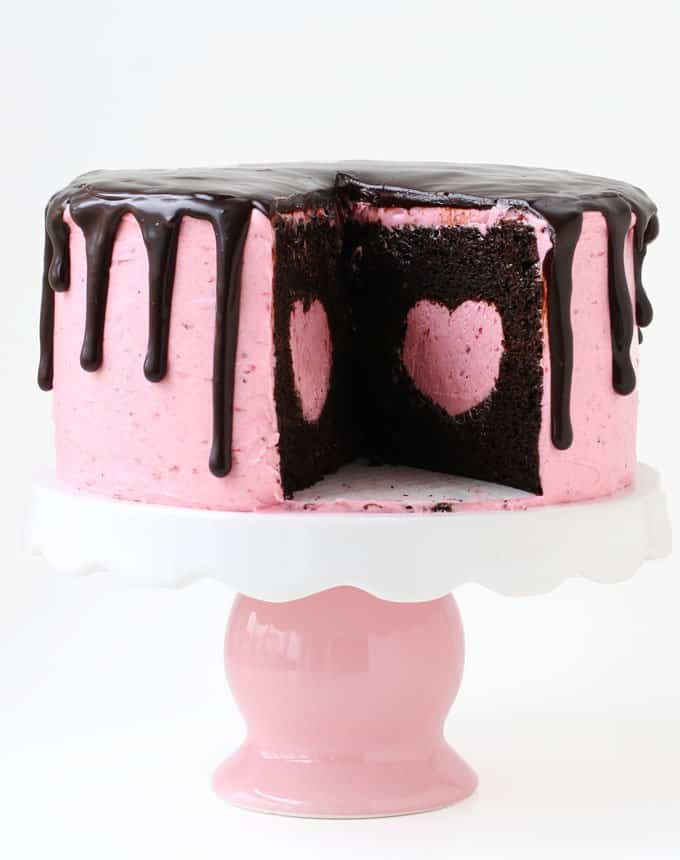 Hopefully these 10 ideas gave you all the easy Valentine's Day sweet treat inspiration you needed, and if you are entertaining be sure you check out the posts below for some other fun Valentine's Day fun. I would love to hear wha you make, so be sure to leave me a comment below.
Valentine's Day Brunch with DIY table runner
Pin the Post Below to find 10 Easy Valentines Day Treats Later