I have had several questions about where I purchased the Basket Ladder in Walker's Nursery, so I decided to link to similar products, and tell you how I DIYed it.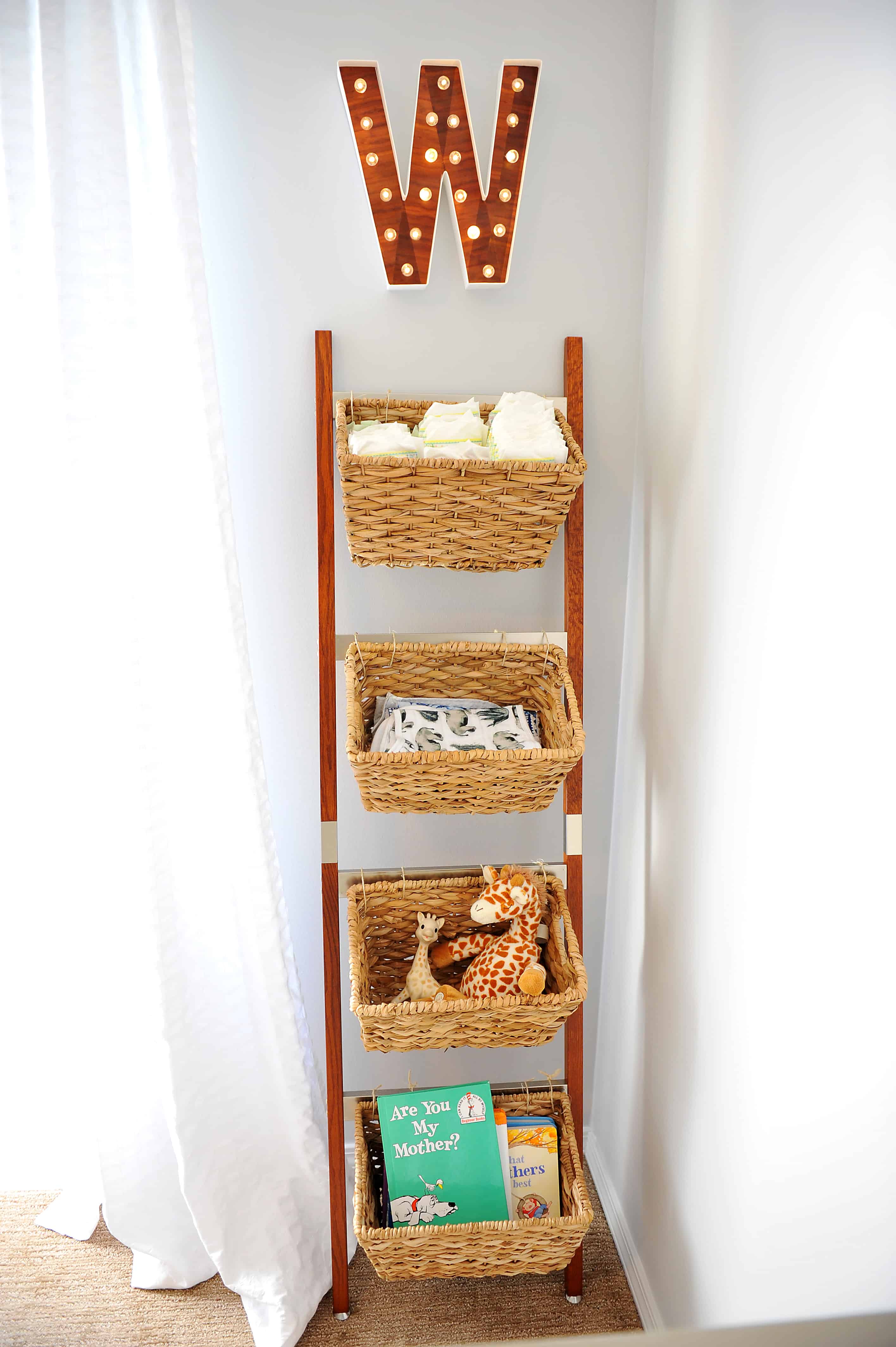 I originally purchased the ladder from Target and wanted to just buy the baskets that were sold to go with it, however they were sold out and done carrying it, so I had to get creative, and in hind sight I'm so glad I was forced down this path because I love the end result so much more!
I purchased this ladder, which I don't think they carry anymore, however I found a few options that would also work well — one, two – a more rustic look, or  three – VERY similar)
SUPPLIES
Twine, Ladder, Baskets – people this is simple…my DIY projects with 3 kids have been lame ha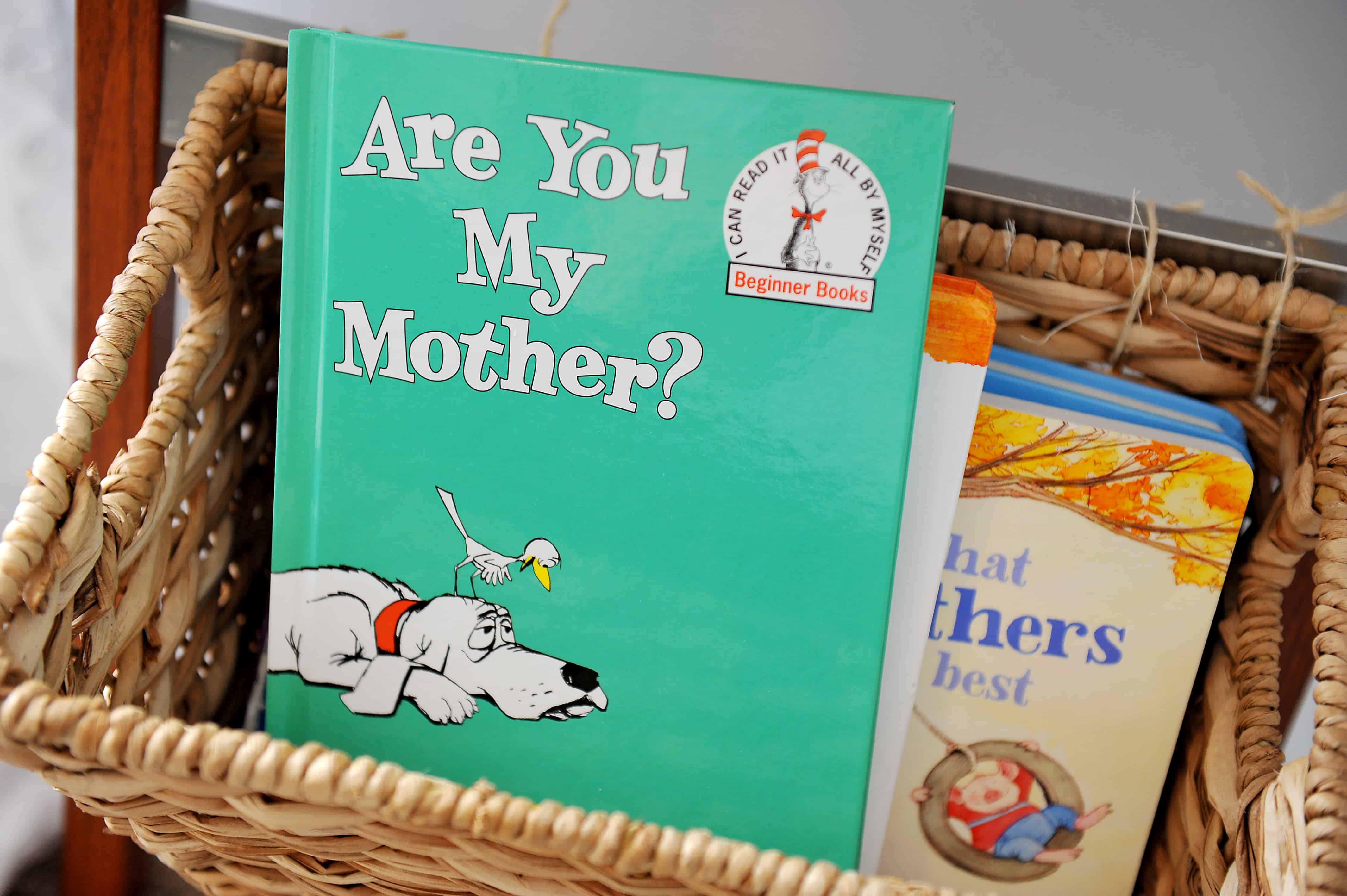 DIRECTIONS
Once you have your ladder, measure the width of your rungs, and purchase baskets the same length or a tiny bit smaller.  You will want them to be small enough and a rectangular shape that they will hang well.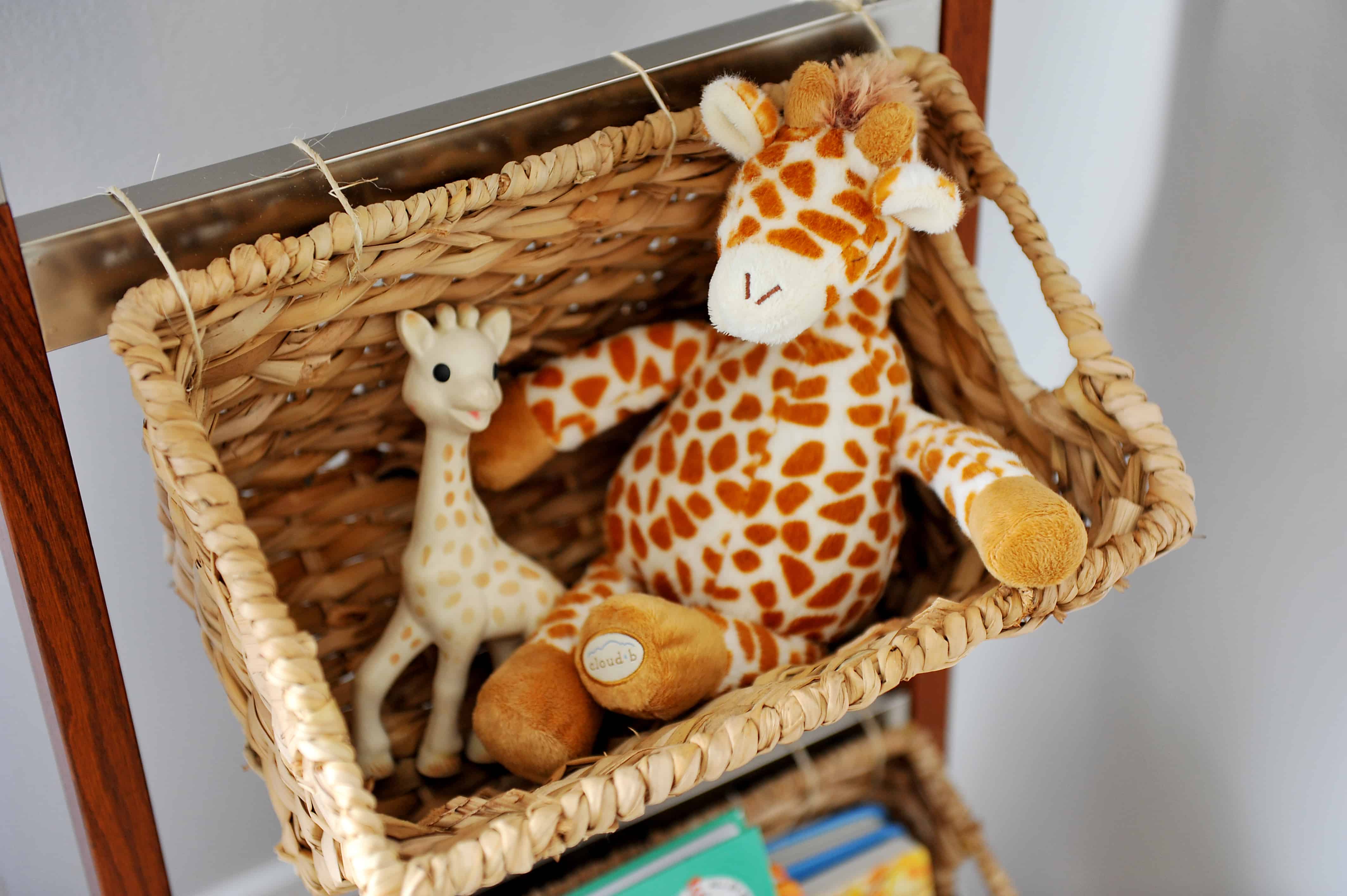 Now to hang the baskets I recommend having an extra set of hands.  It is really important that the baskets are hung TIGHT. What you will do is take some twine in a similar color to your wicker basket and go through the basket and the rung two times on each side VERY TIGHT, then tie in a knot.  The reason a second set of hands helps is that you want them held totally lined up to perpendicular to the ladder so that when the twine gives a little they hang at a good angle.
THAT'S IT.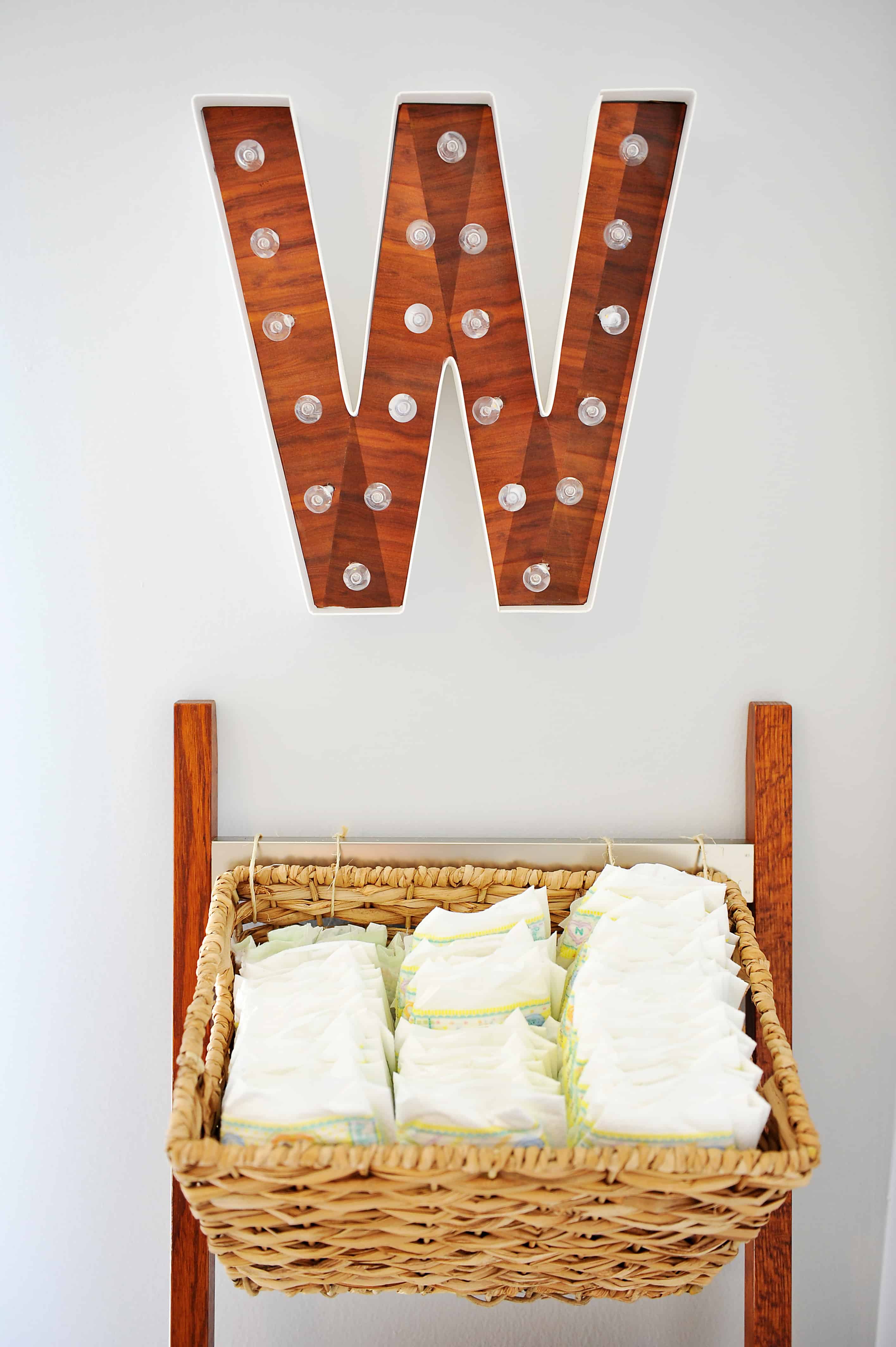 They have held up super well for me and the twine ended up being a great solution for hanging them.
If you have questions, please feel free to let me know!
XO ARIN
SaveSave
SaveSave
SaveSave