I am sure I am not alone with being so excited its fall ( also probably not alone in KNOWING I'll be mad I wished summer away in about 65 days lol). But now that temps are cooling I can't wait to get out and do some fall activities with my little family! I have put together a family fall bucket list we will be doing this year and printing out. So if you're looking for some fun Fall activities be sure to read to the bottom to print it in whatever size you want!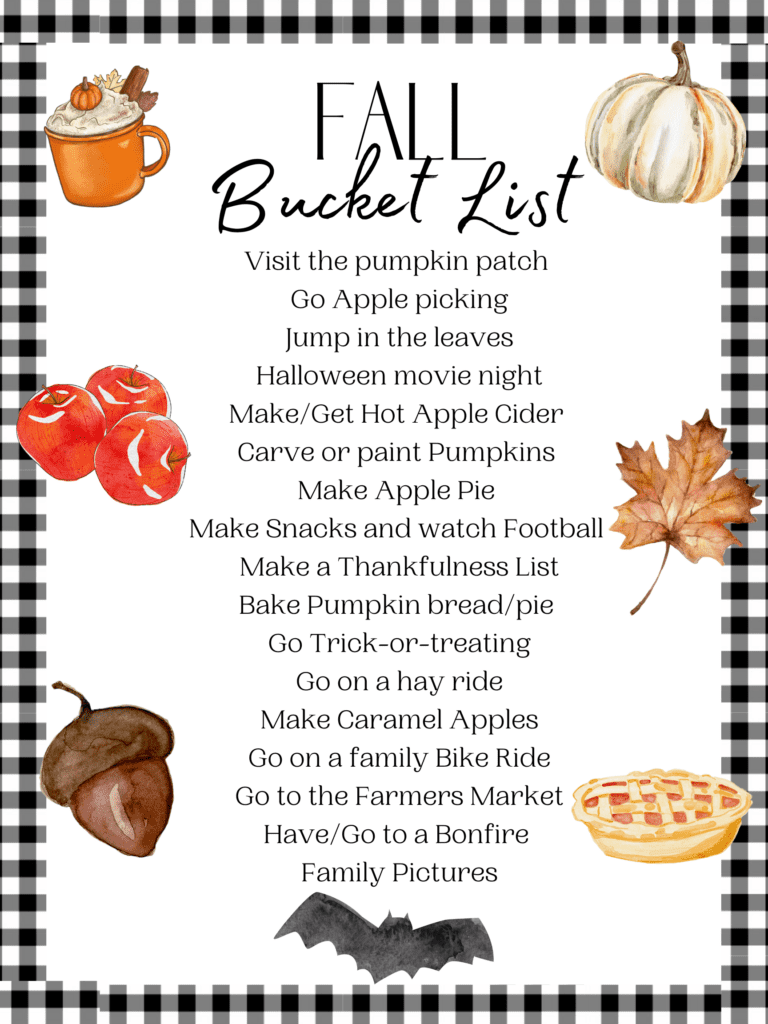 Family Fall Bucket List
I didn't want to make this too consuming or specific, but IF you happen to live in the St. Louis area check back tomorrow for a more specific list for STL locals. This should be a fun little bucket list you can print out and check off with your kids this fall and my goal is for it to push you (and myself) to really enjoy all the fun this season offers. Below will be a 8×10 printable on your normal computer paper, but I am also going to offer a poster size you can easily print for only a couple of dollars as an engineering print, which would be so fun for kids to see!!
Printable Family Fall Bucket List
Poster Size Family Fall Bucket List
If you are looking for places to print – my favorite places are Fedex or Staples. I used Stapes to print THESE for only a few dollars and they turned out amazing!
What are your fall family activities? I would love to see where you hang these or how you're doing on your bucket list so please feel free to tag me in your stories so I can see and share, and again if you're local check back tomorrow for another version just for you!