Over the next coming weeks I am going to do my best to offer you all 1 or 2 free printable activities you can do with your kids at home. I am hoping that helps with boredom and allows you to fill your time, and their brains for free! Today I am sharing Some free printable preschool worksheets that are car themed. My friend Jen is also sharing some on Dinosaurs today, so be sure you check out her page too!
This post may contain affiliate links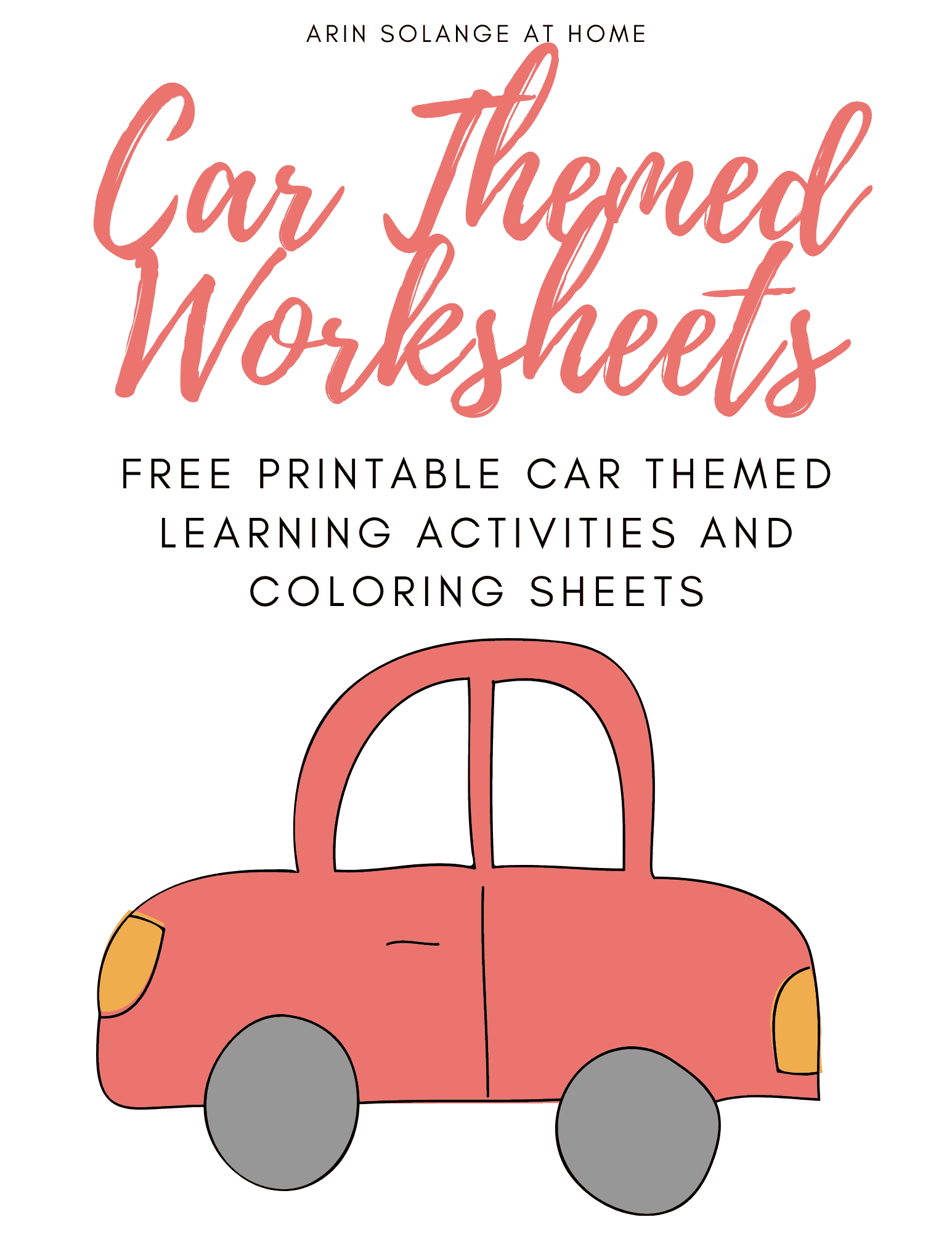 Free Printable Preschool Worksheets on Cars
These activities are geared a lot towards more of the toddler and preschool age, but would still work well for a kindergartener. All of these activities an be done with nothing more than a printer/paper and crayons/markers.
I will have an option at the bottom to download and print all pages at once, but because I know Some of you won't want every page, I am going to break them off so you can pick and choose.
As a reminder, all my other free kids printables are found HERE
Grab Jen's free Dinosaur and Unicorn activities HERE
Helpful Items With School Activities at Home
Below I am linking to a few things we love to use with these free printable activities. Some sleeves that you can slip the papers into to make them 'dry erase', WASHABLE dry erase markers and crayons, and my favorite laminator – which I LOVE and use all the time!

Count the Wheels – Counting Activity
Help your child with counting by having them count the wheels
Download the free printable activity here (2 pages) – Count the Wheels Printables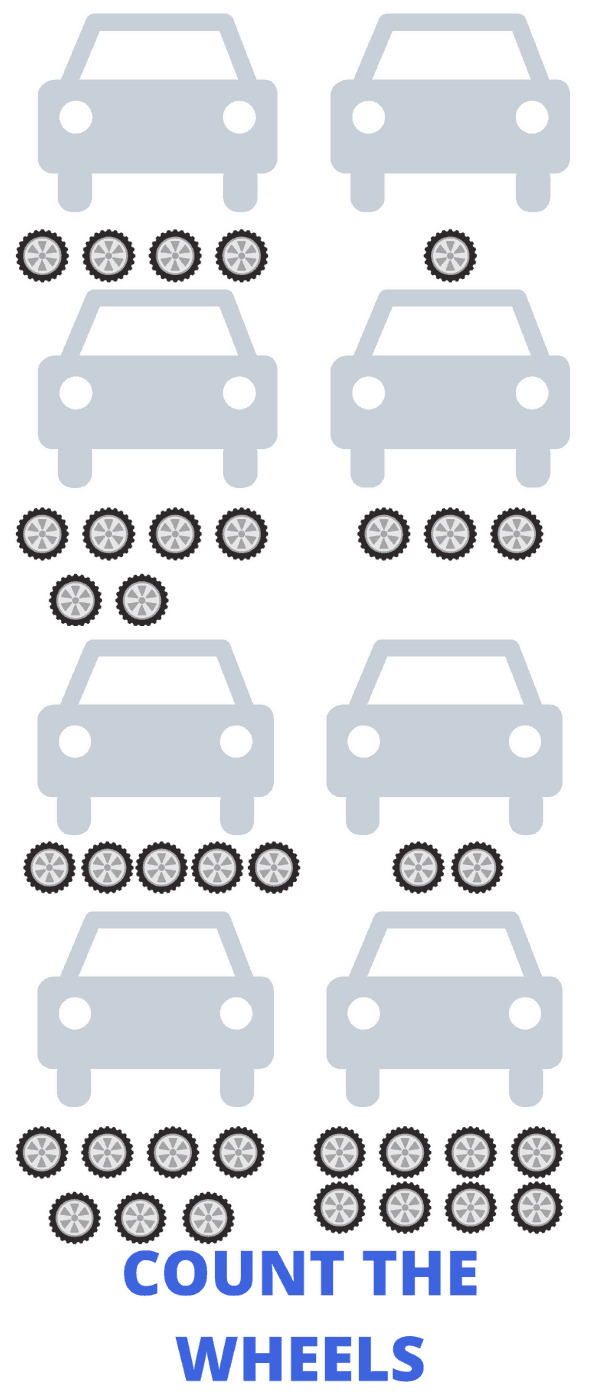 Pattern Practice
Help your little one work on patterns by finishing each row of this worksheet
Download your free printable here – Car Pattern Practice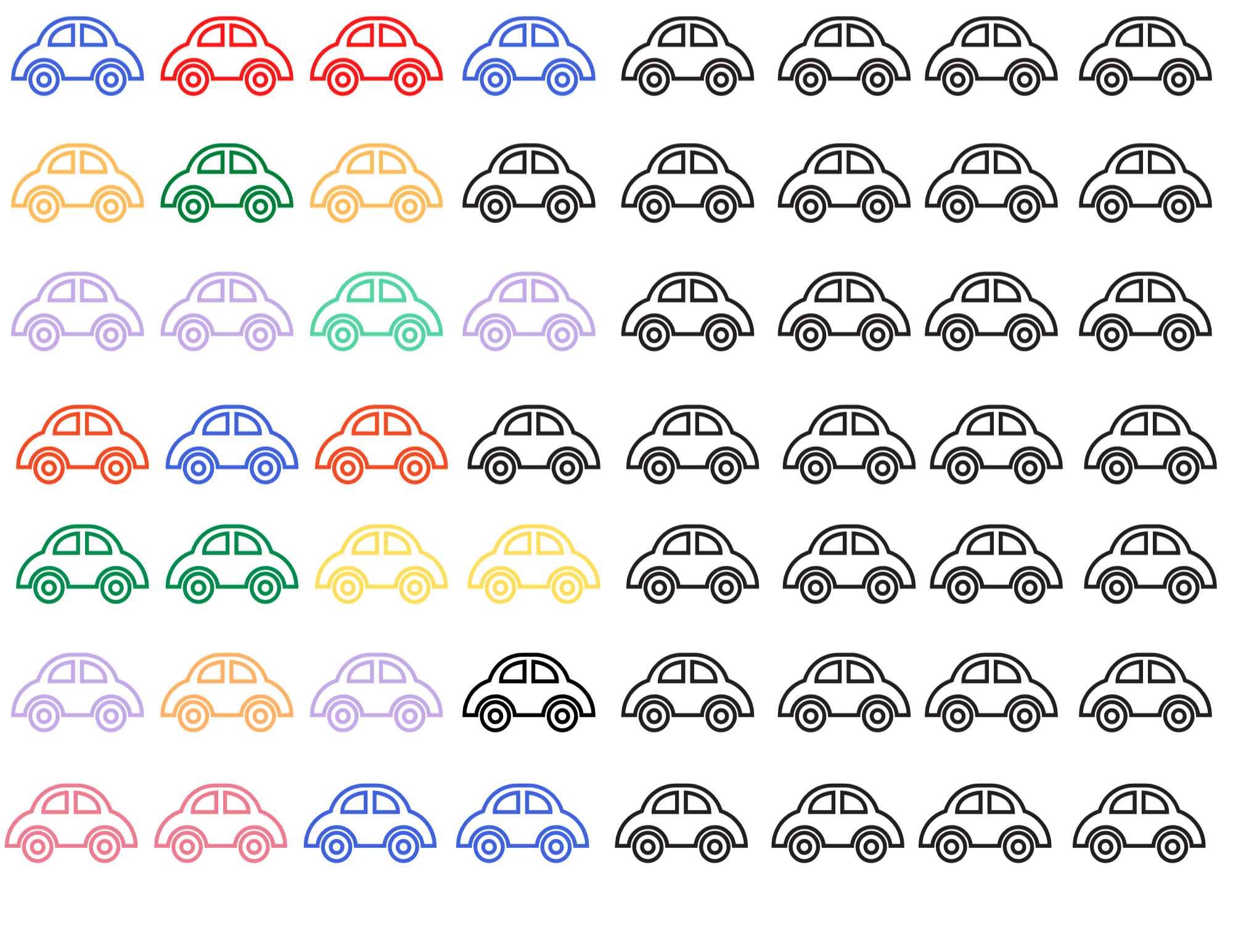 Letter Practice
Help your little work on writing their letters by spelling VEHICLE
Download your Vehicle Letter practice worksheets here (2 pages) – Writing Practice Worksheet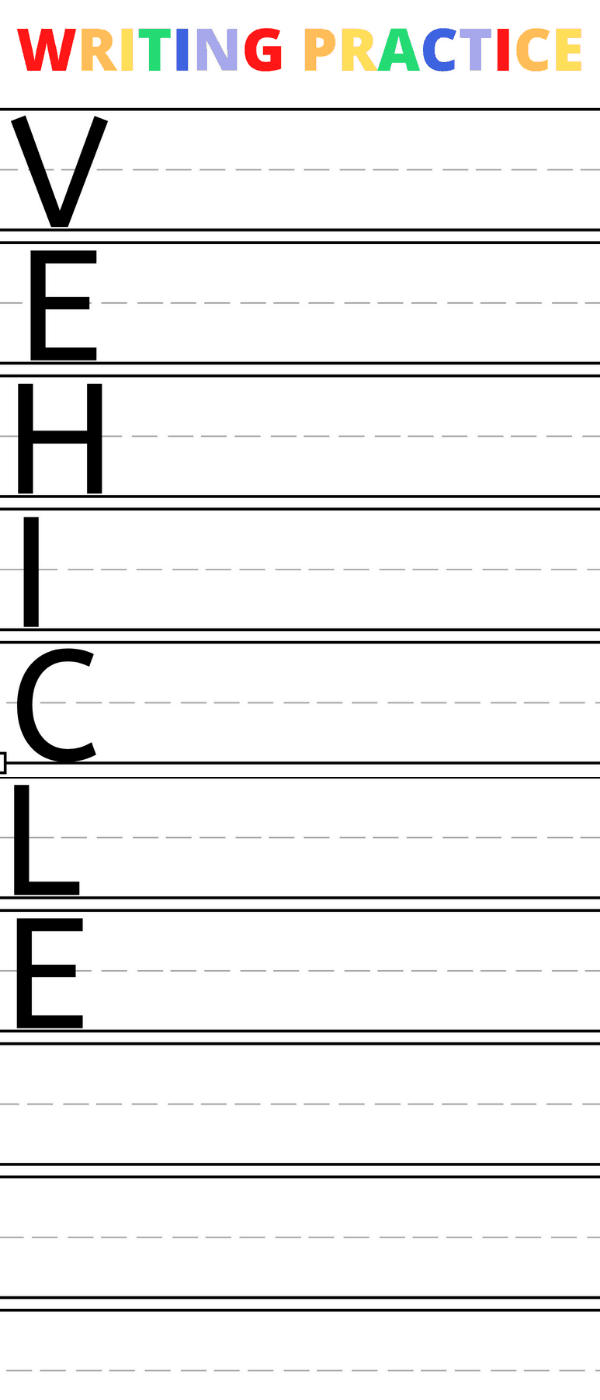 Color Practice
Practice your colors with these free worksheet
Download your color practice worksheet here – Free Car Color Practice Worksheet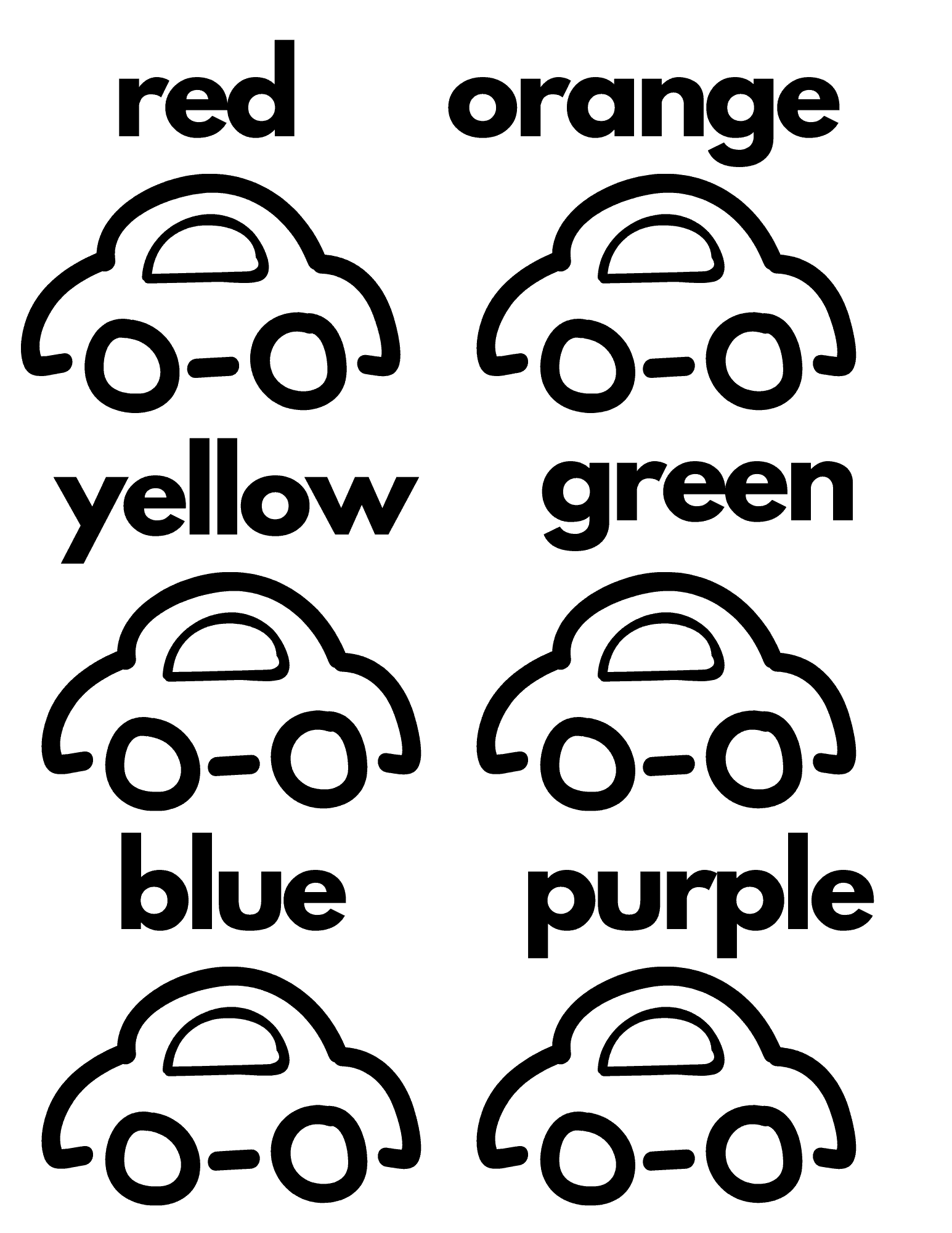 Colors and Counting
Using this sheet, write a number in the box below the cars. Then have your child draw X number of items in that box, or put candy or cereal in the matching color. You can utilize this in so many ways!!
Download your free colors and counting sheet here – Colors and Counting Worksheet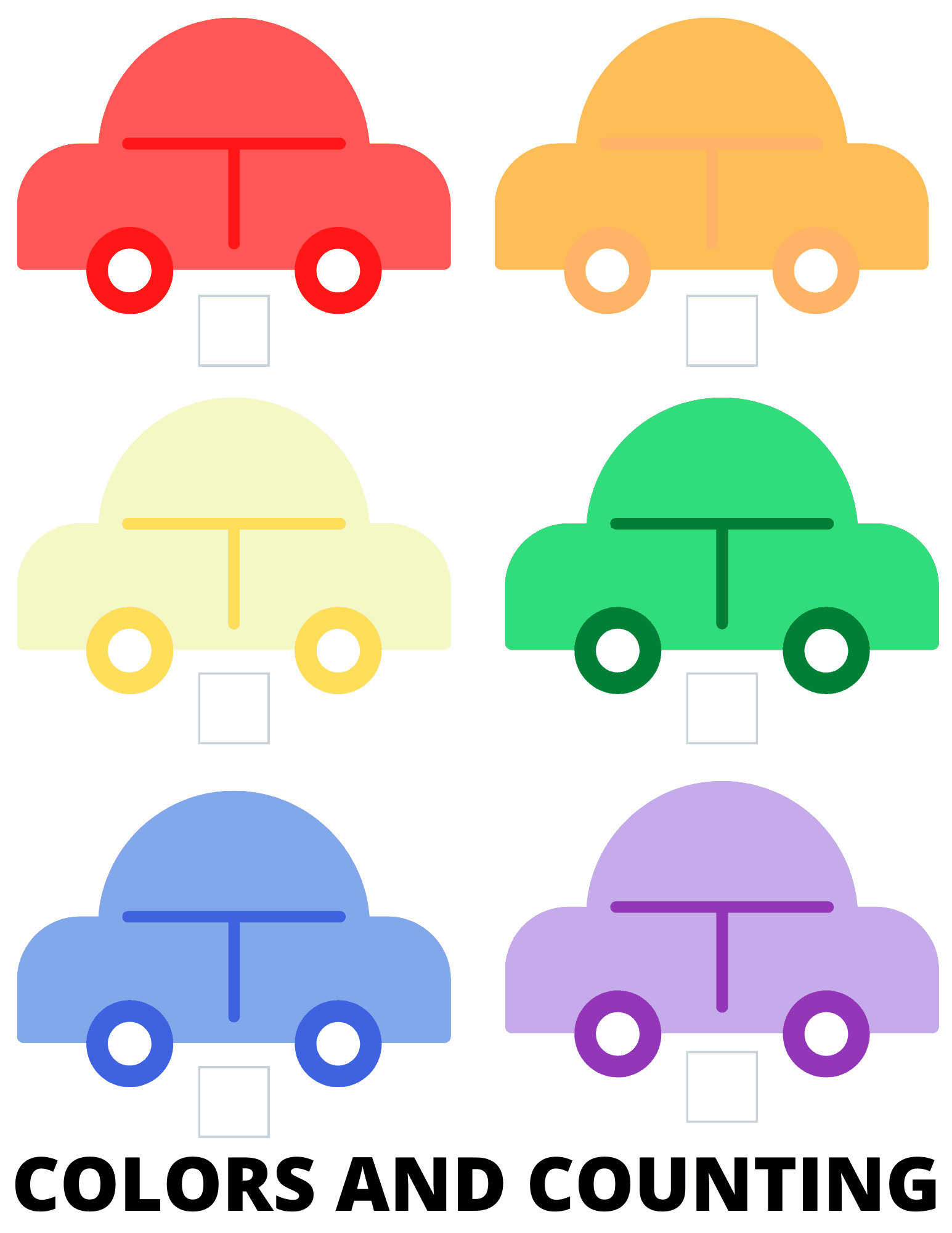 Shapes
Help your child with shape recognition with this worksheet
Print your free Shape recognition here – Car Headlight Shape Recognition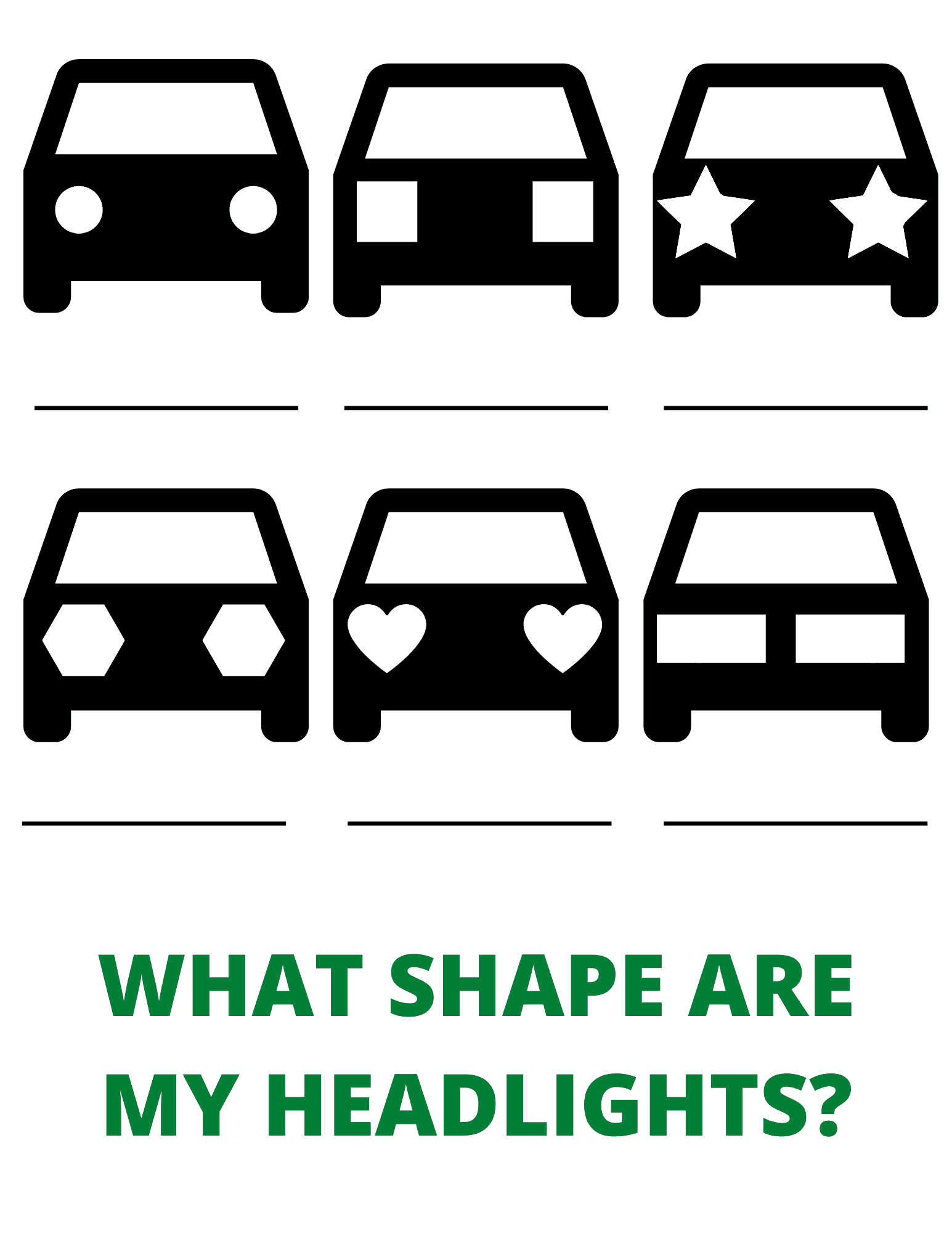 Free Car Coloring Sheets
As an added little fun, I have 2 free car/vehicle coloring sheets your littles can do!
Download your free coloring sheets here (2 pages) – Free Car themed coloring sheets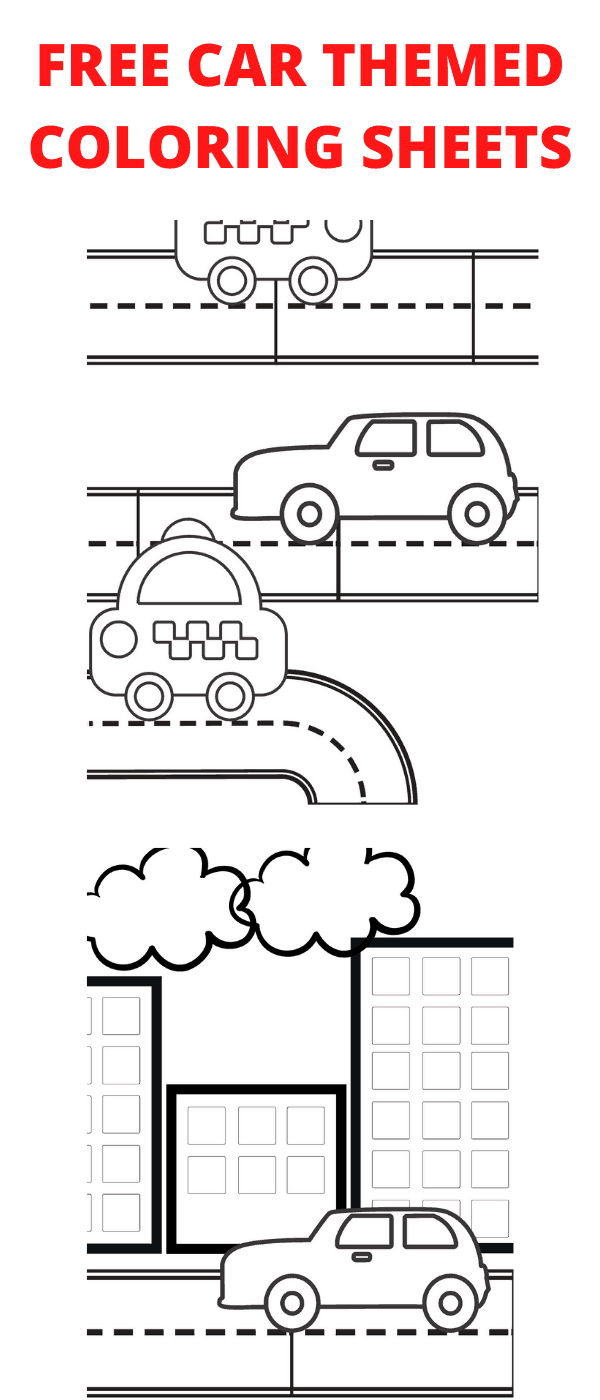 DOWNLOAD ALL HERE
DOWNLOAD ALL 10 PAGES HERE – Free Car Activities
Hopefully these car themed free printable preschool worksheets help you, and you are able to enjoy doing some free, fun activities with your kids! These are so simple, and I am trying to find fun things you all can do that can be done without many supplies. Be sure to sign up for my emails, or watch for more activities on Instagram (@arinsolange) each week!