The March Room Refresh finished this past week and we are SO EXCITED about the results. This challenge was SO MUCH FUN, and such a big learning experience for Jen, Chrissy and myself. I think I speak for all of us when I say we hope to repeat this again down the road with some of the kinks worked out.
The results were WAY too good not to share with all of you, so I wanted to be sure to give you a good look at everyone.
AND incase this all sounds like a bunch of crazy talk – the March Room Refresh was a home decor challenge, and at the end of this weekend, one of the lovely ladies who entered will win $250 for participating. The best part is we are leaving the voting up to you all!
March Room Refresh Results
For starters I want to say these are in NO PARTICULAR ORDER! I just wanted a place for you all to see the amazing before and afters and shine a spotlight on what an amazing job these ladies did.
@Lalachica_creative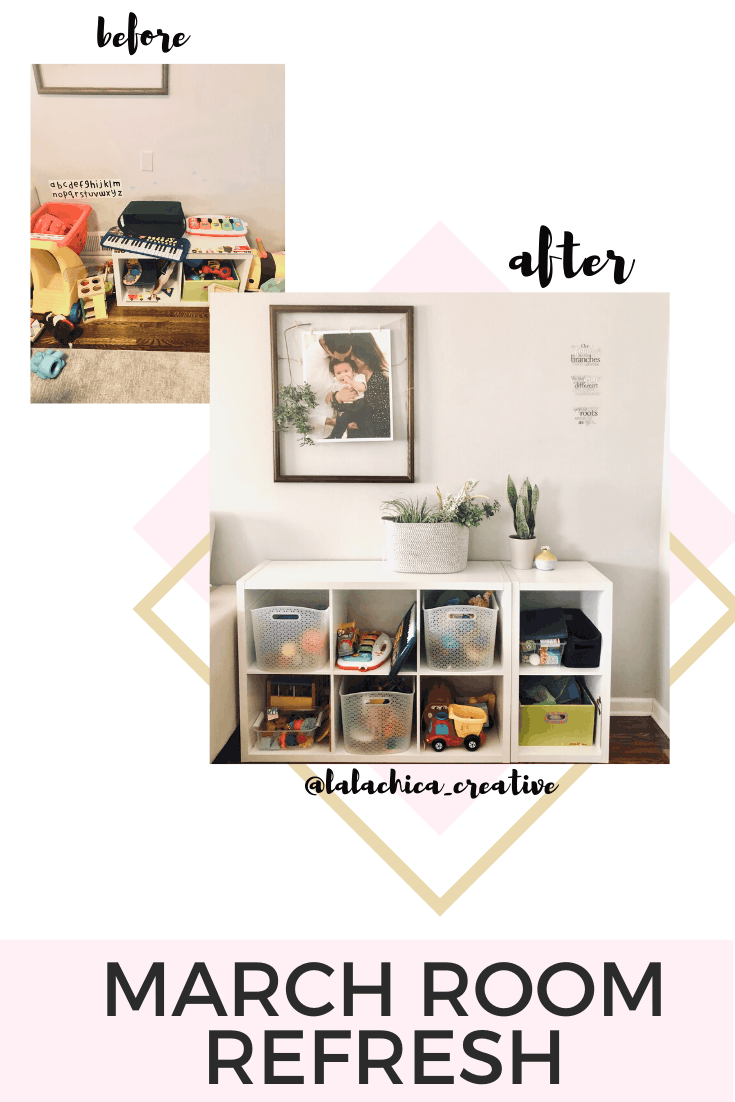 The lovely Liliana (find her @lalachica_creative) shows us how just $50 can make a huge impact in a room!
She made such a great little play area for her son!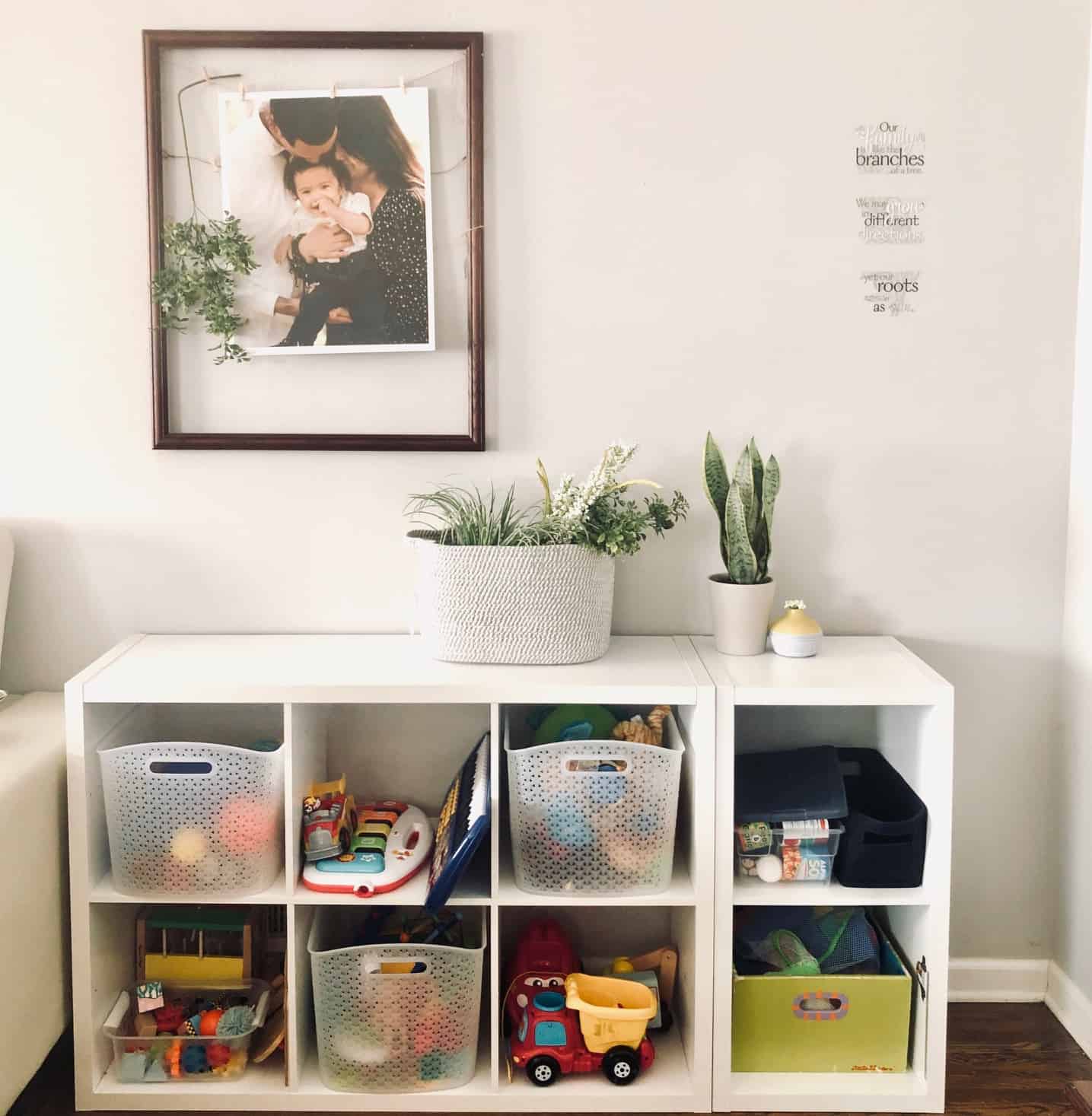 @Homebykmb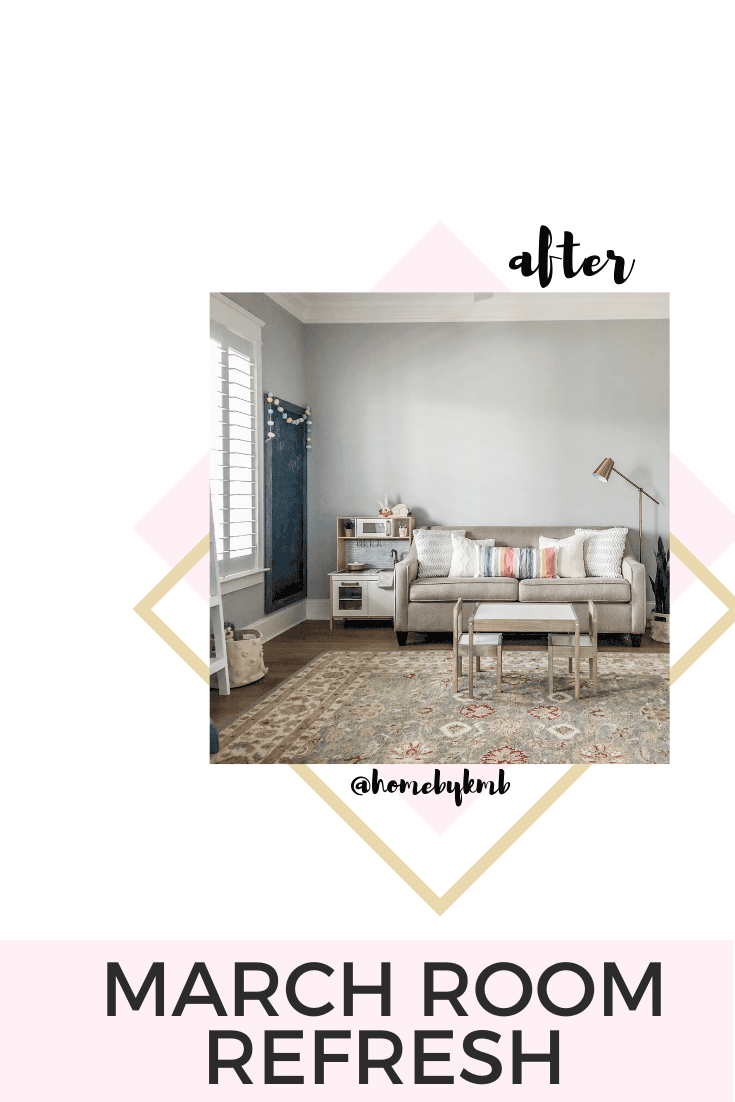 Kristen (find her @homeybykmb) did a great job putting together a playroom that looks amazing for play as well as for adults!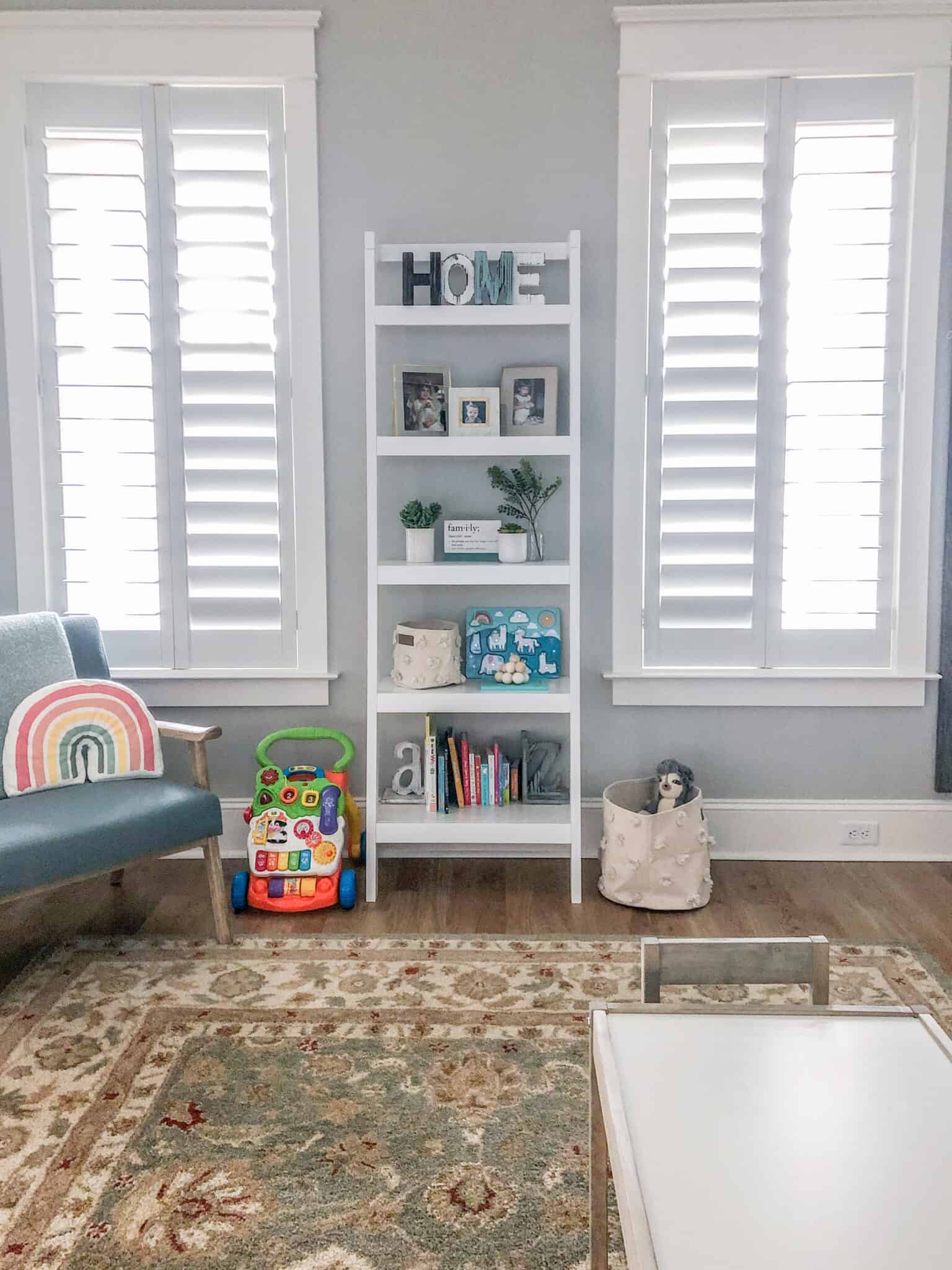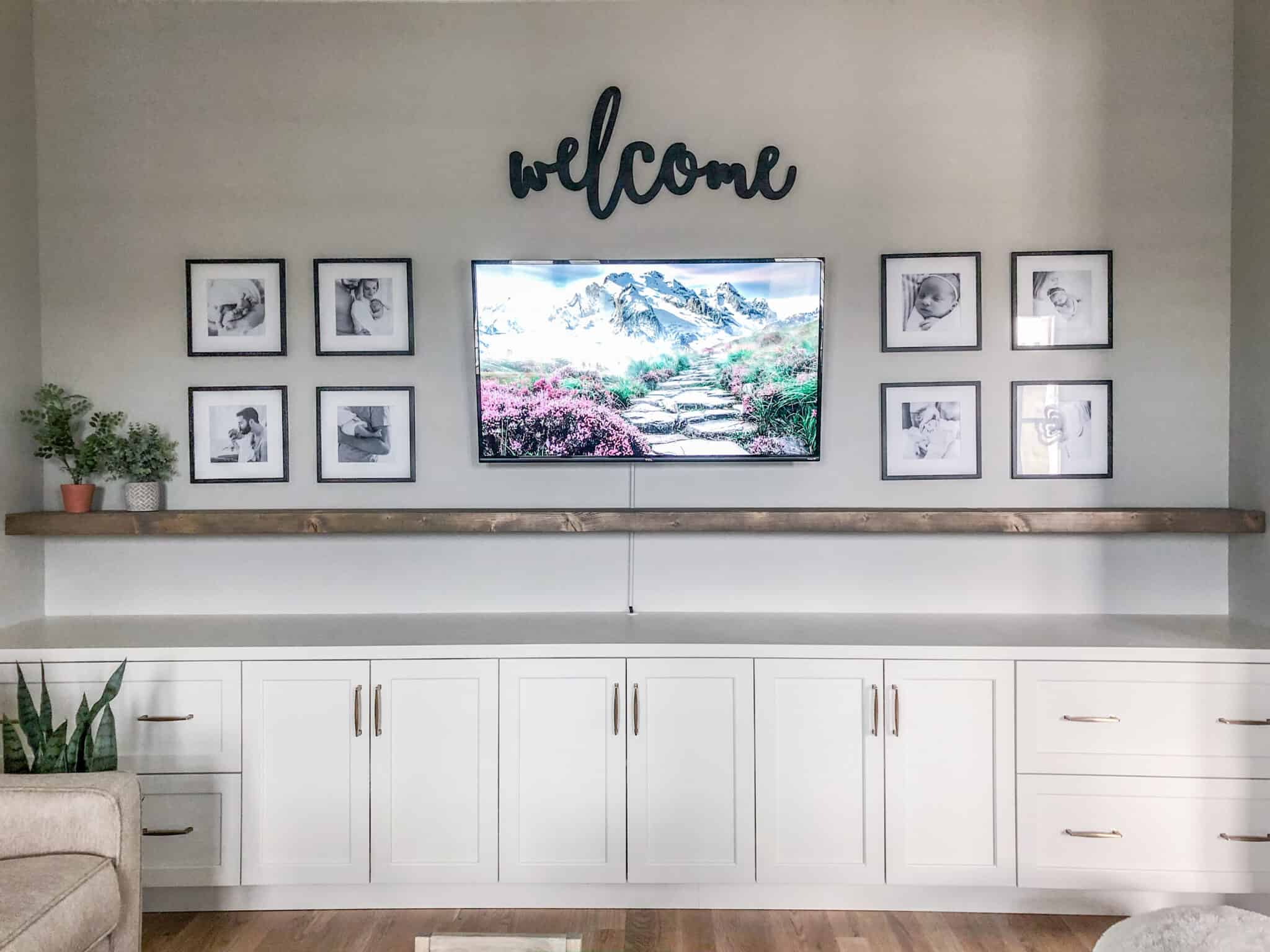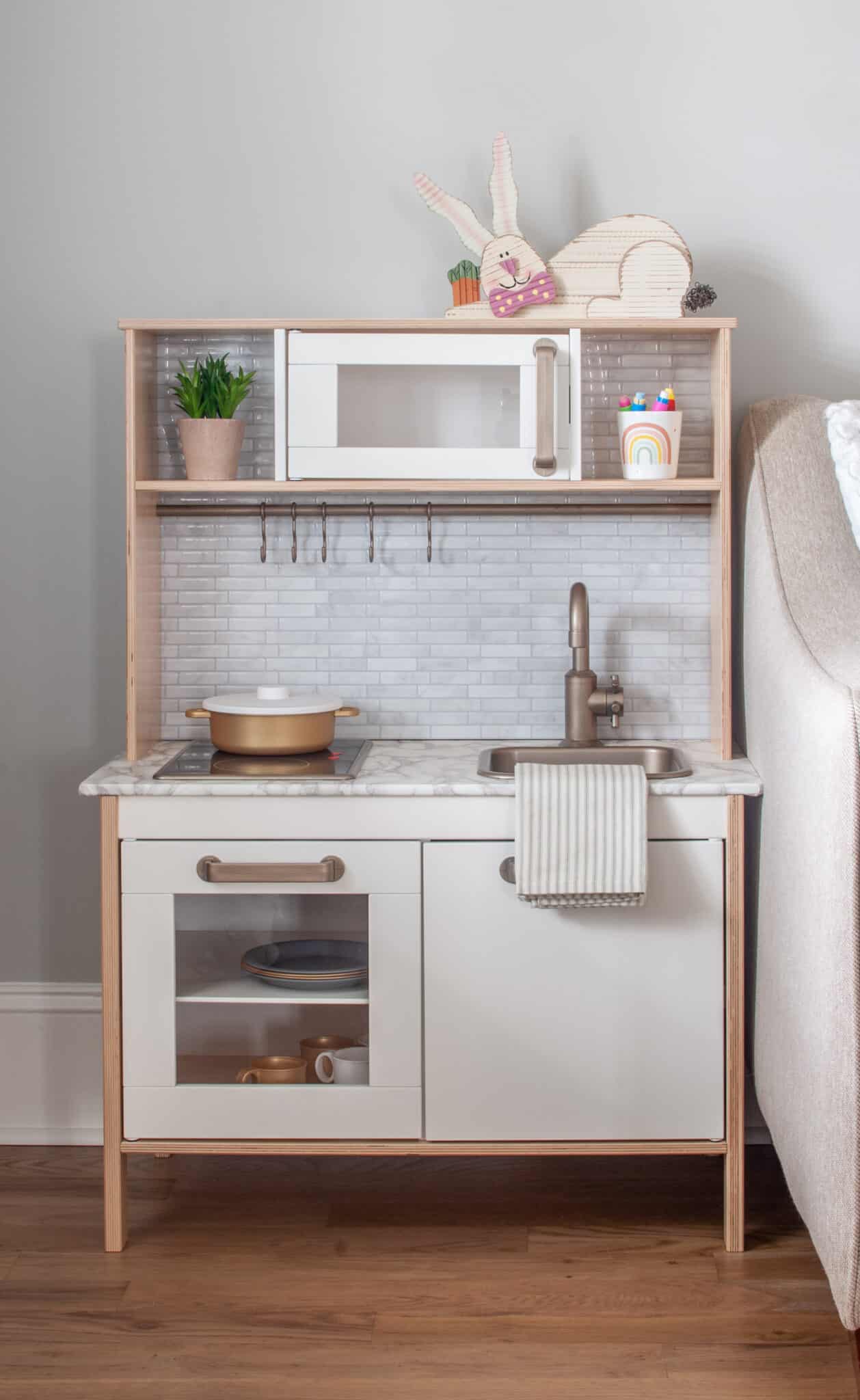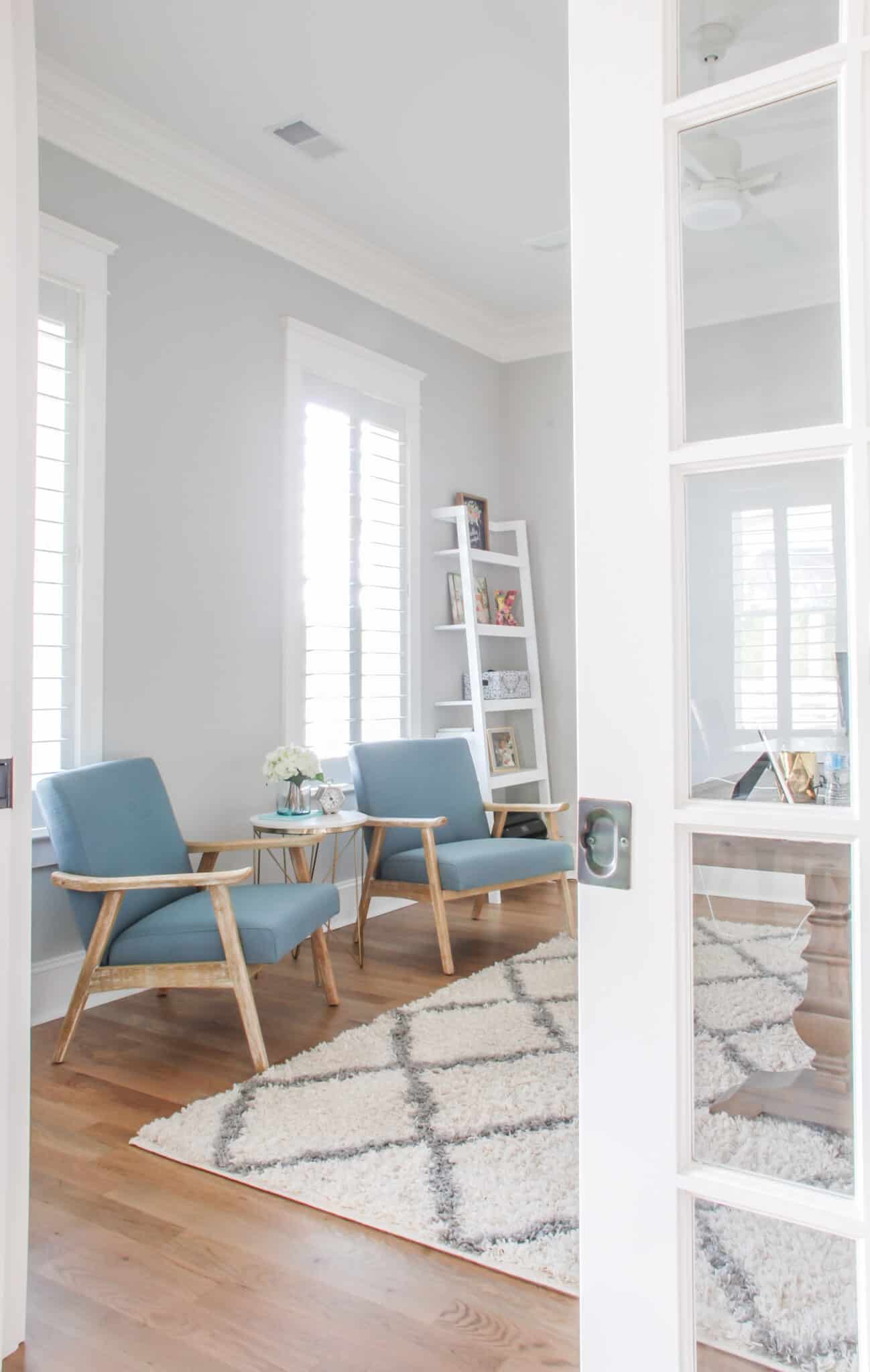 @Cjacksonmama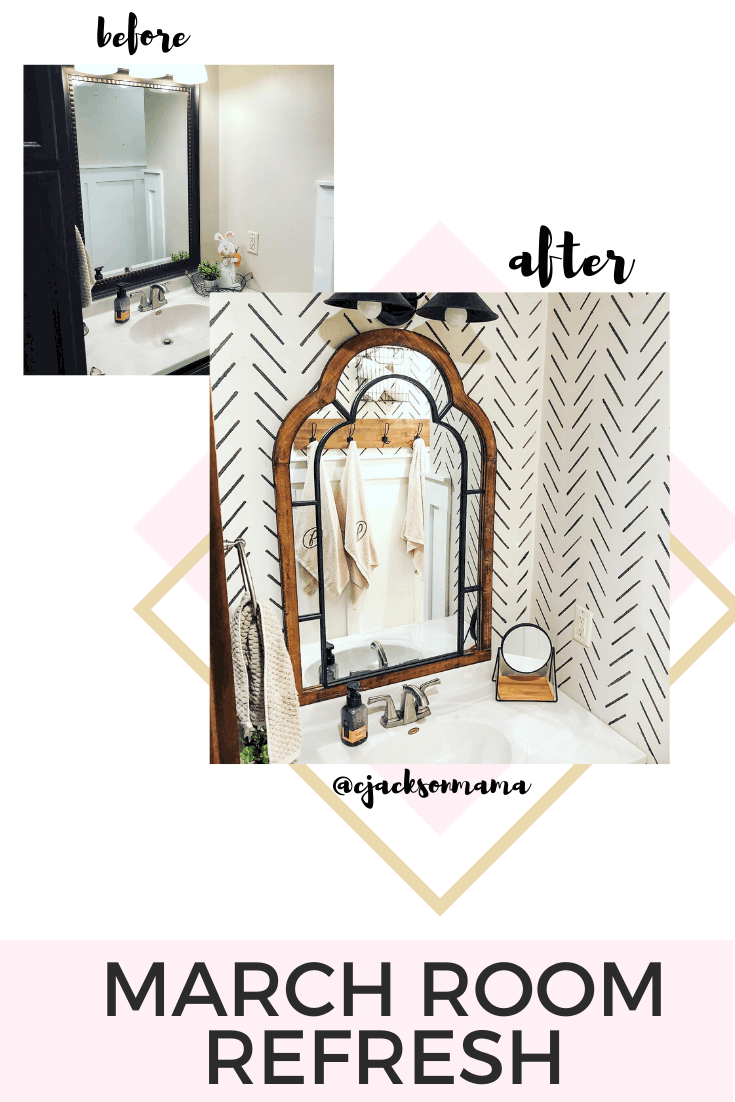 Well I clearly thought that a powder room was the way to go when it came to this project, and Chelsey (find her @cjacksonmama) did an AMAZING job on hers!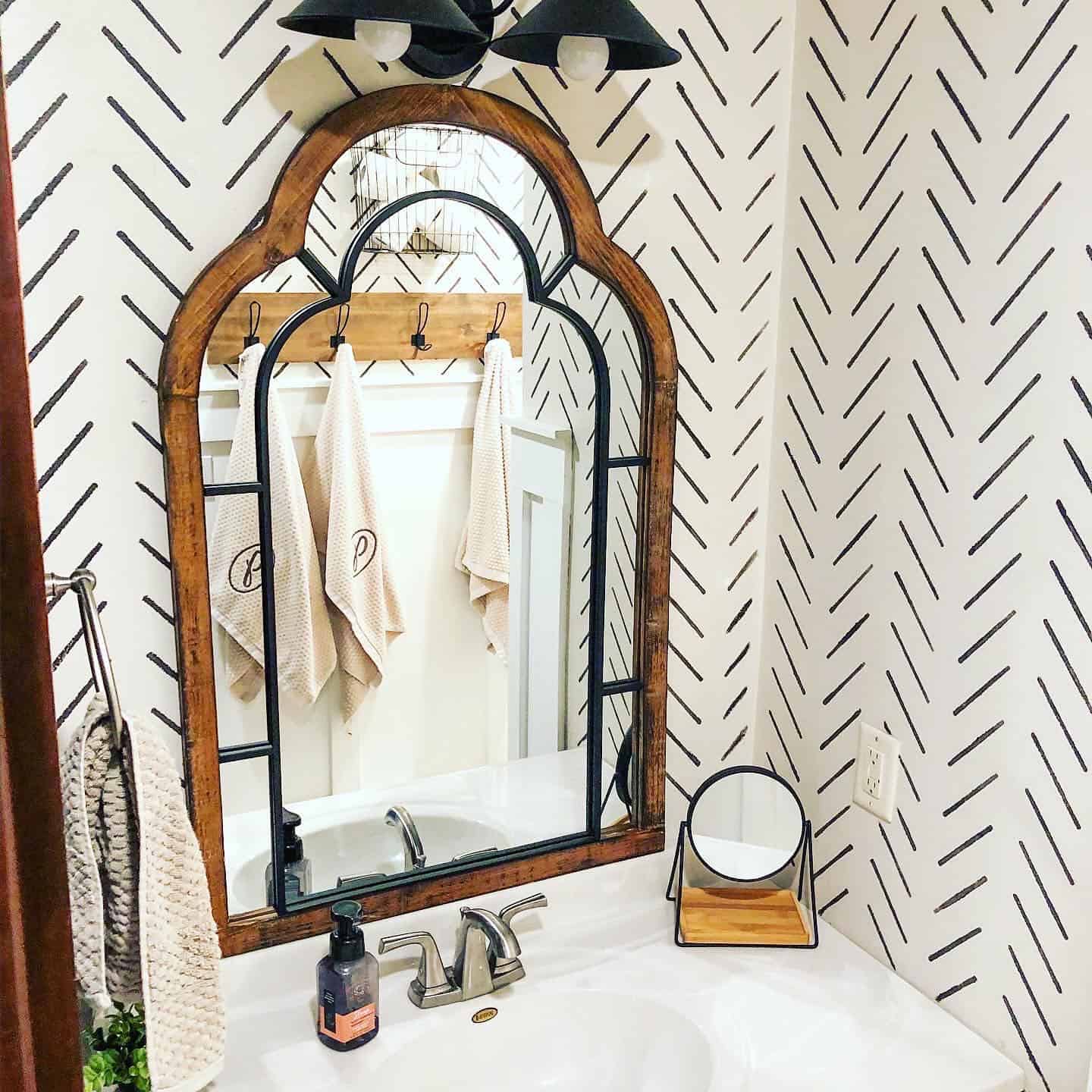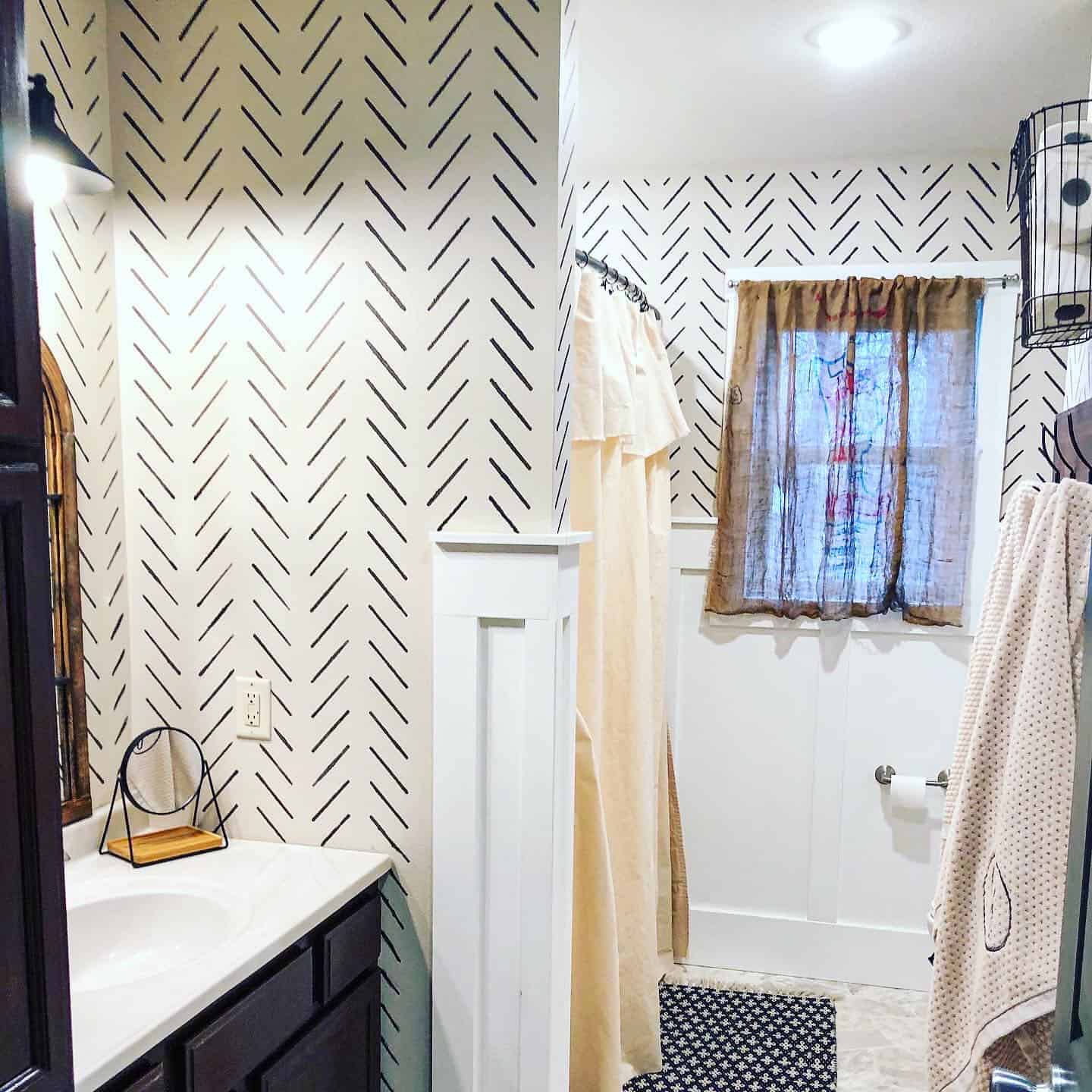 @Alexismaragni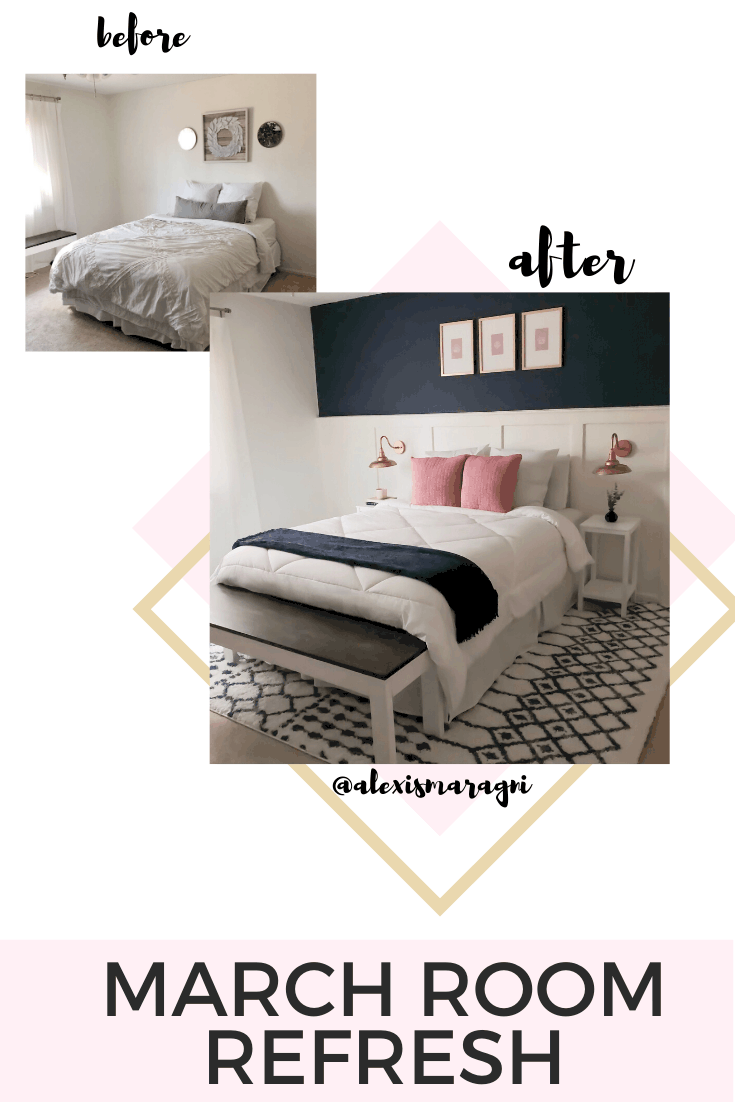 Alexis (find her @alexismaragni) knocked it out of the park with her master bedroom! Alexis is a fellow STL mom and seriously has tackled and DIYed her home in the best way possible, so I was so excited she joined in!
We absolutely love that this fun little challenge encouraged her to tackle a room!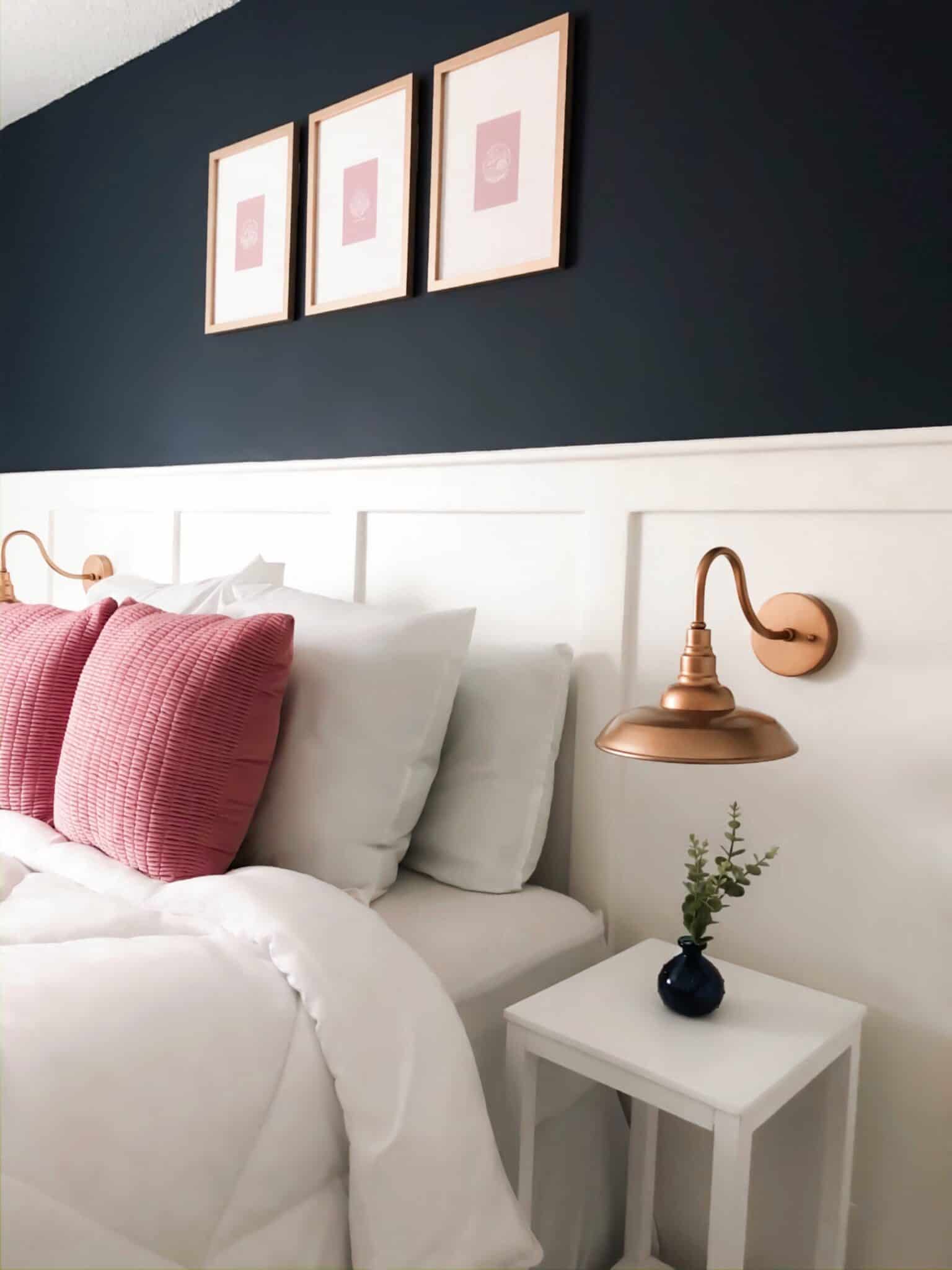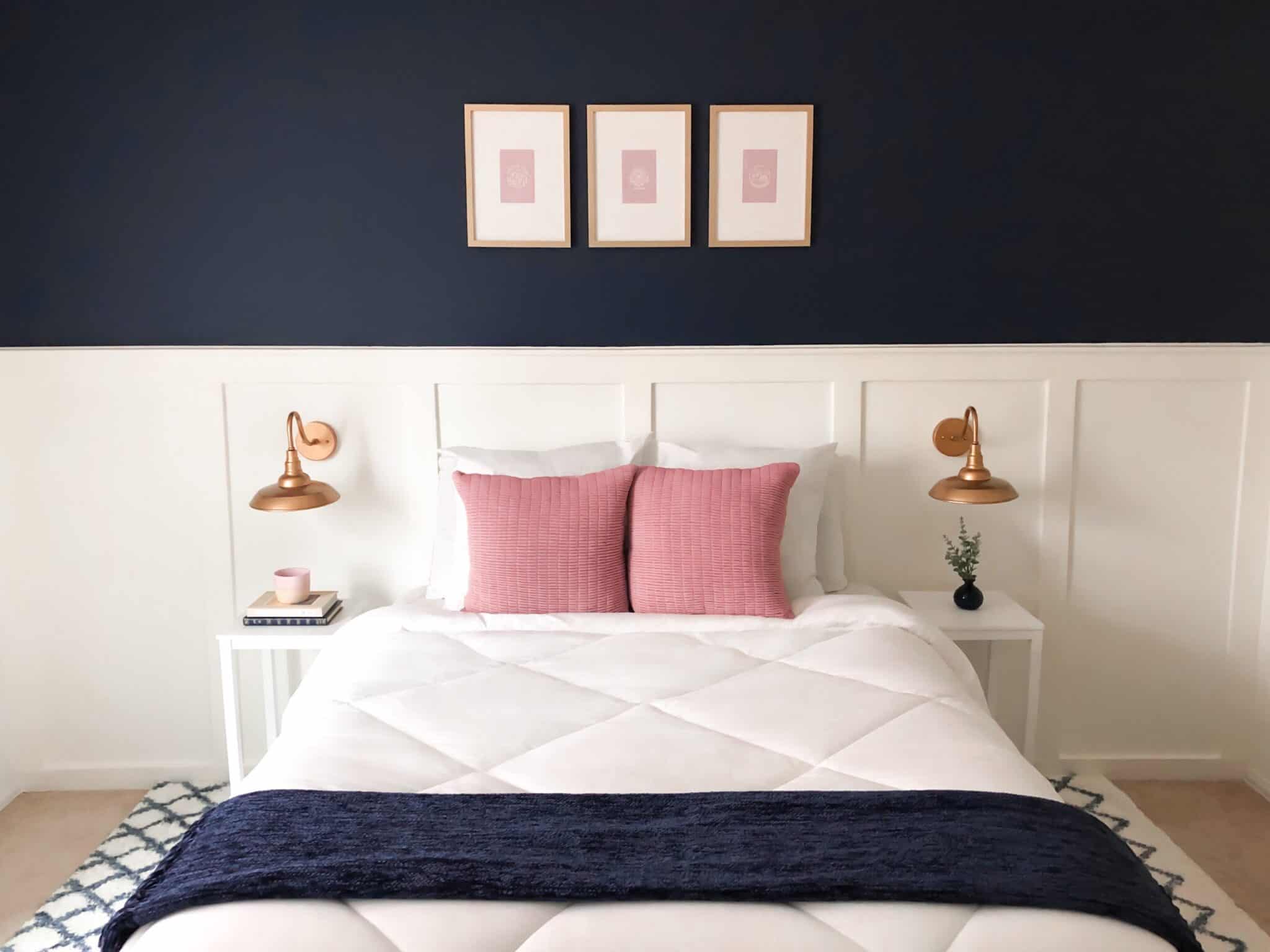 @CallieCarroll_
Callie (find her @calliecarroll_) also did a master bedroom and made this incredible headboard! I definitely want tot move in this room….giving me all the Inspo.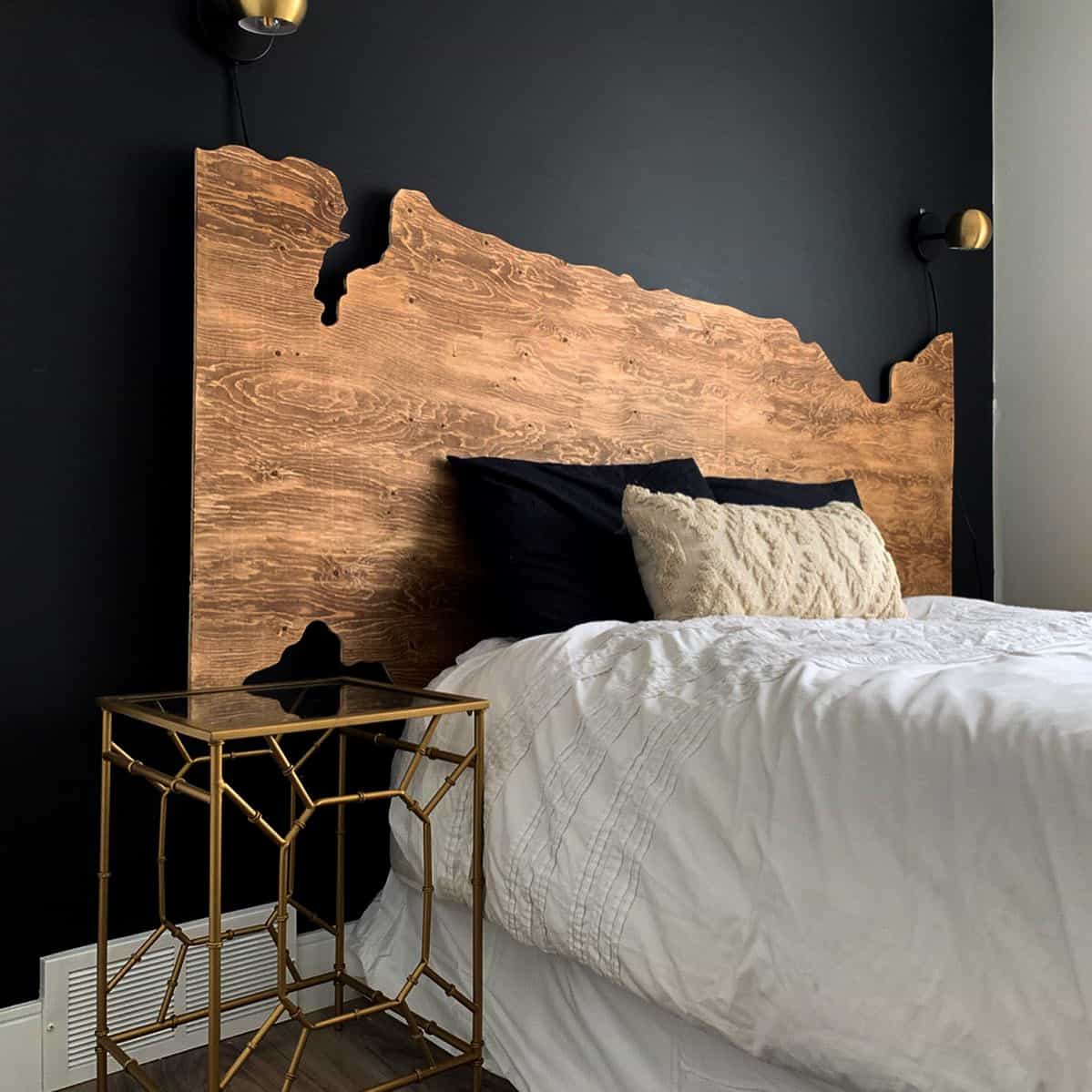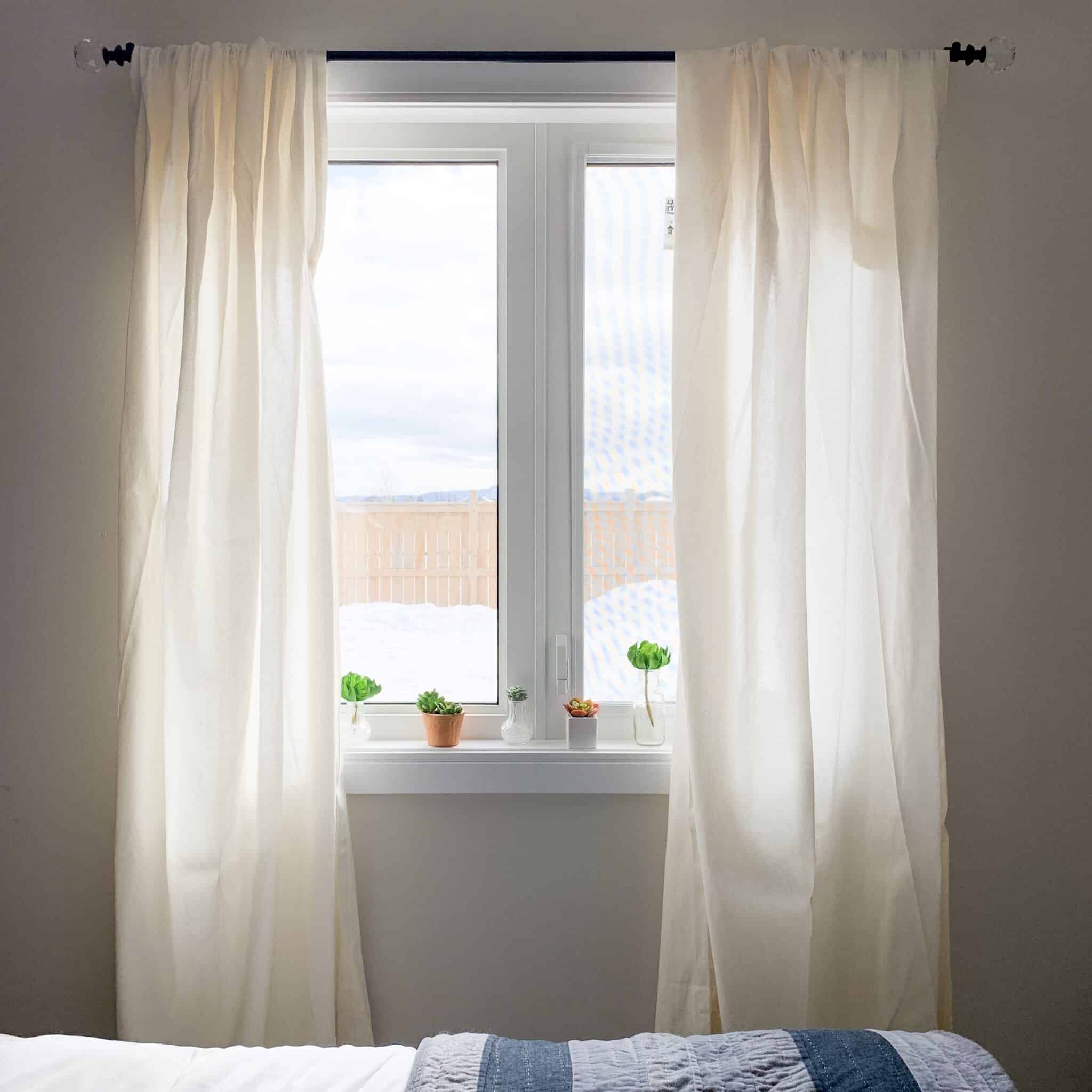 @Morganspencer_home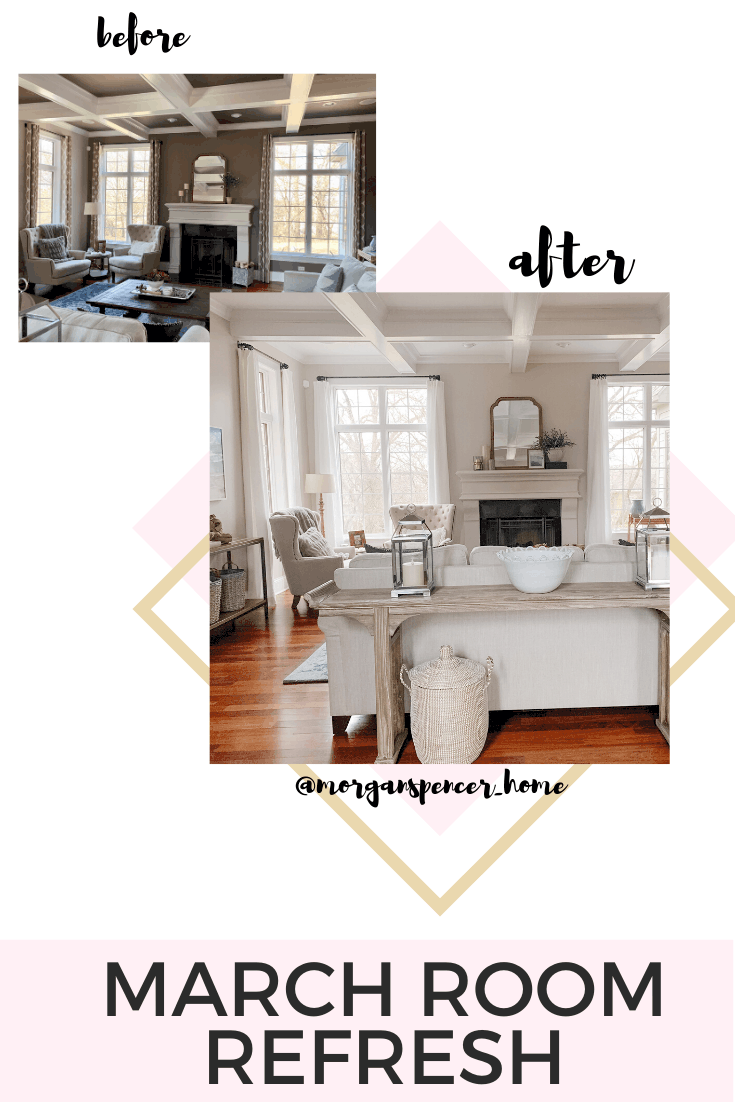 I talk a lot about how Paint is the easiest and least expensive way to make a huge change in a room. Morgan (find her @morganspencer_home) totally proved that with her transformation.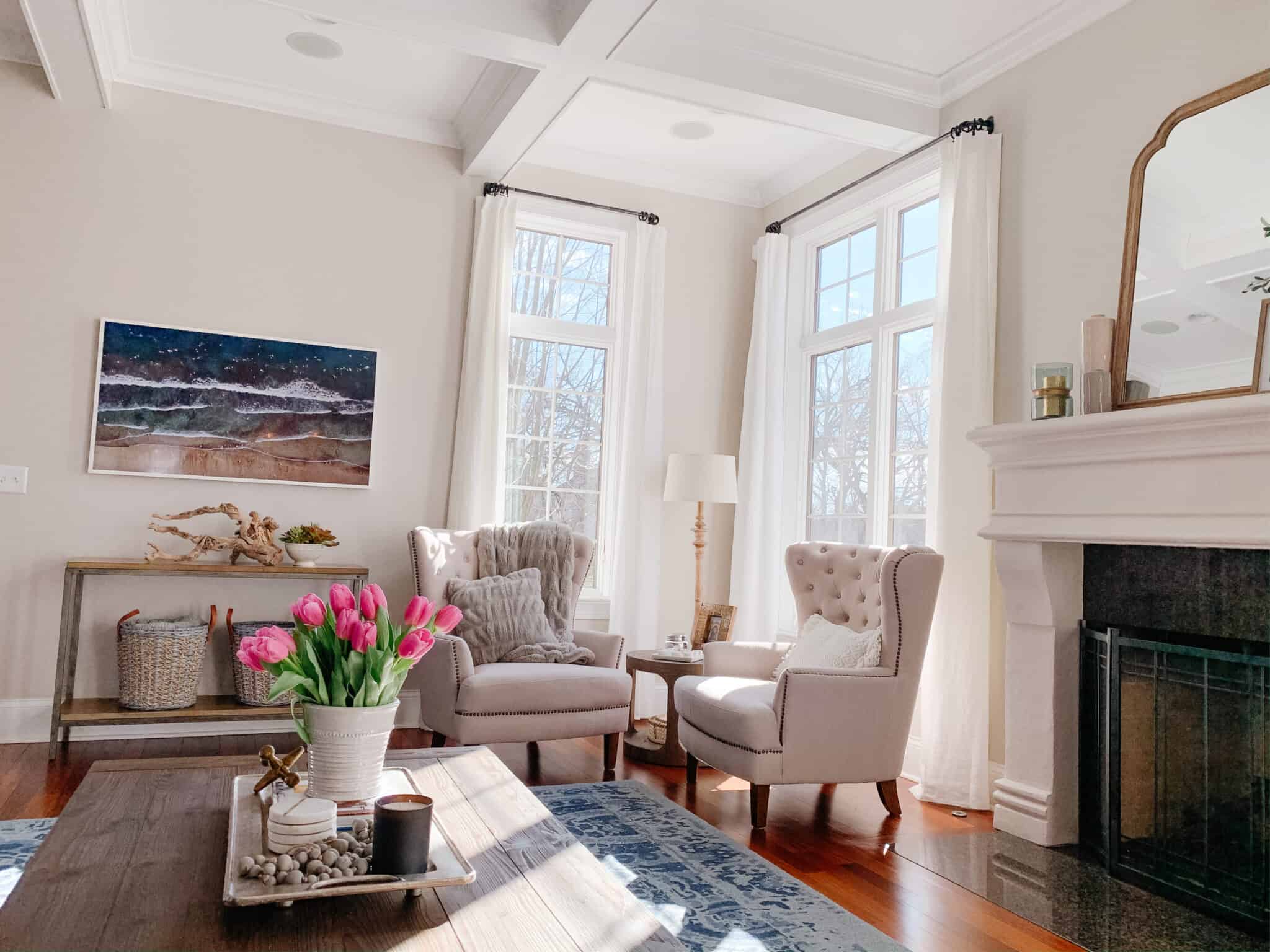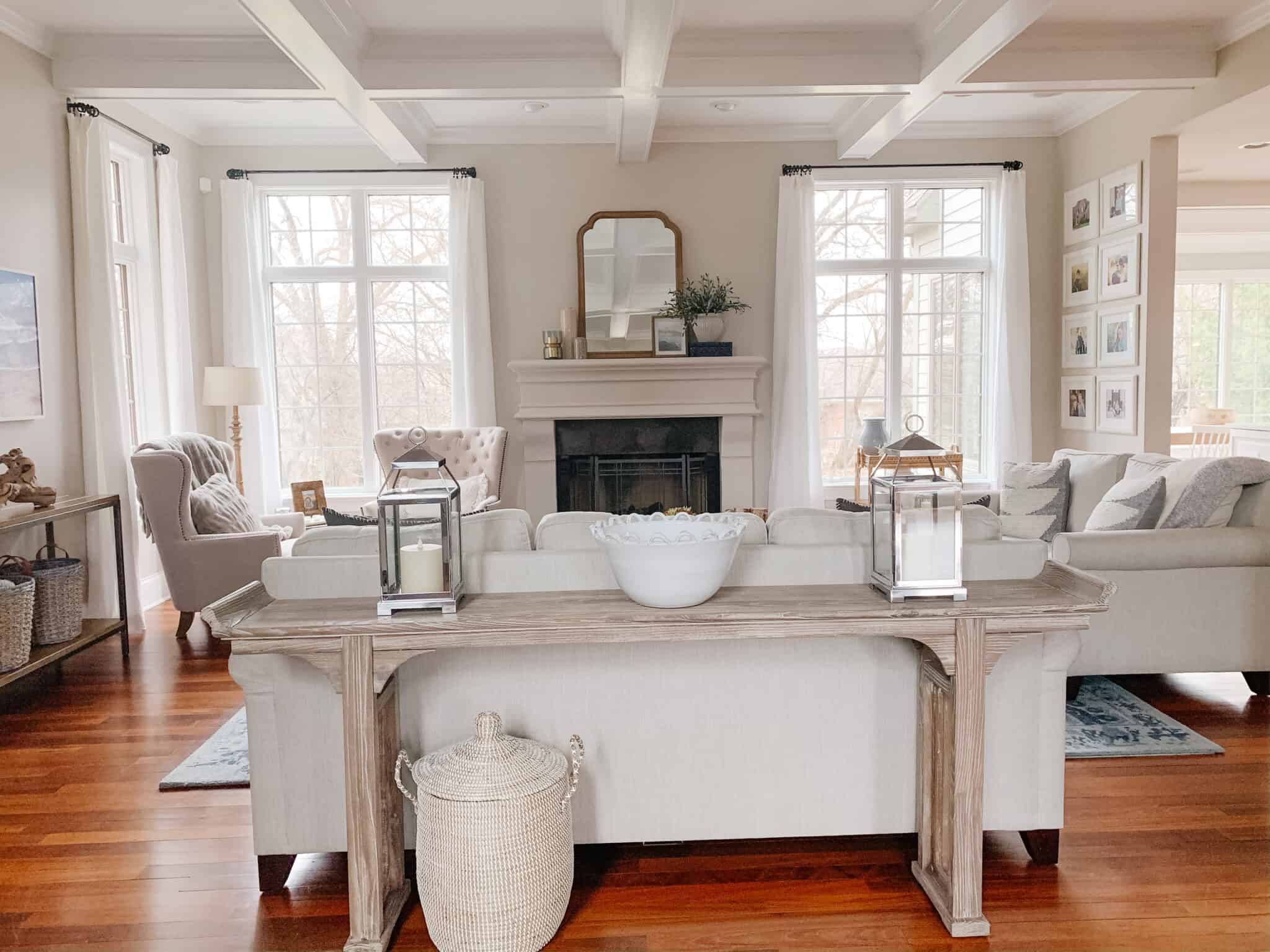 @McAfeeHomeLiving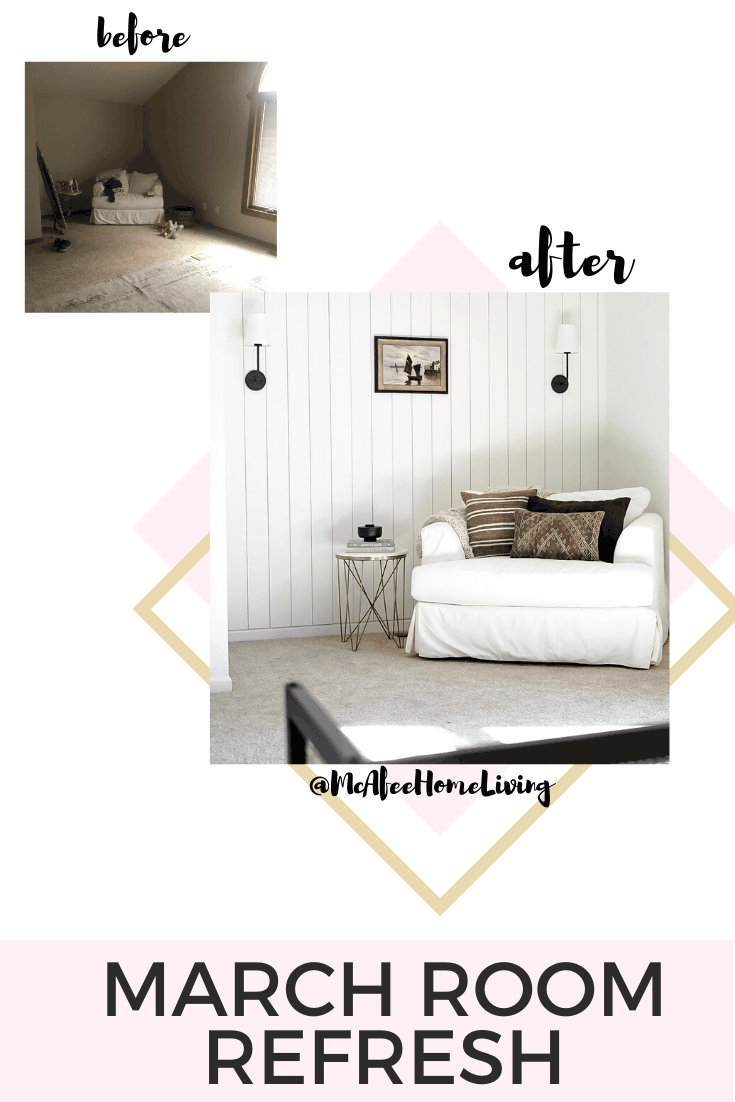 Margaret (find her @McAfeeHomeLiving) did a fantastic job completely redoing her master bedroom! She used some major tools like a miter saw, nail gun and even a jigsaw!
She has tons more photos on her IG so be sure to check it out!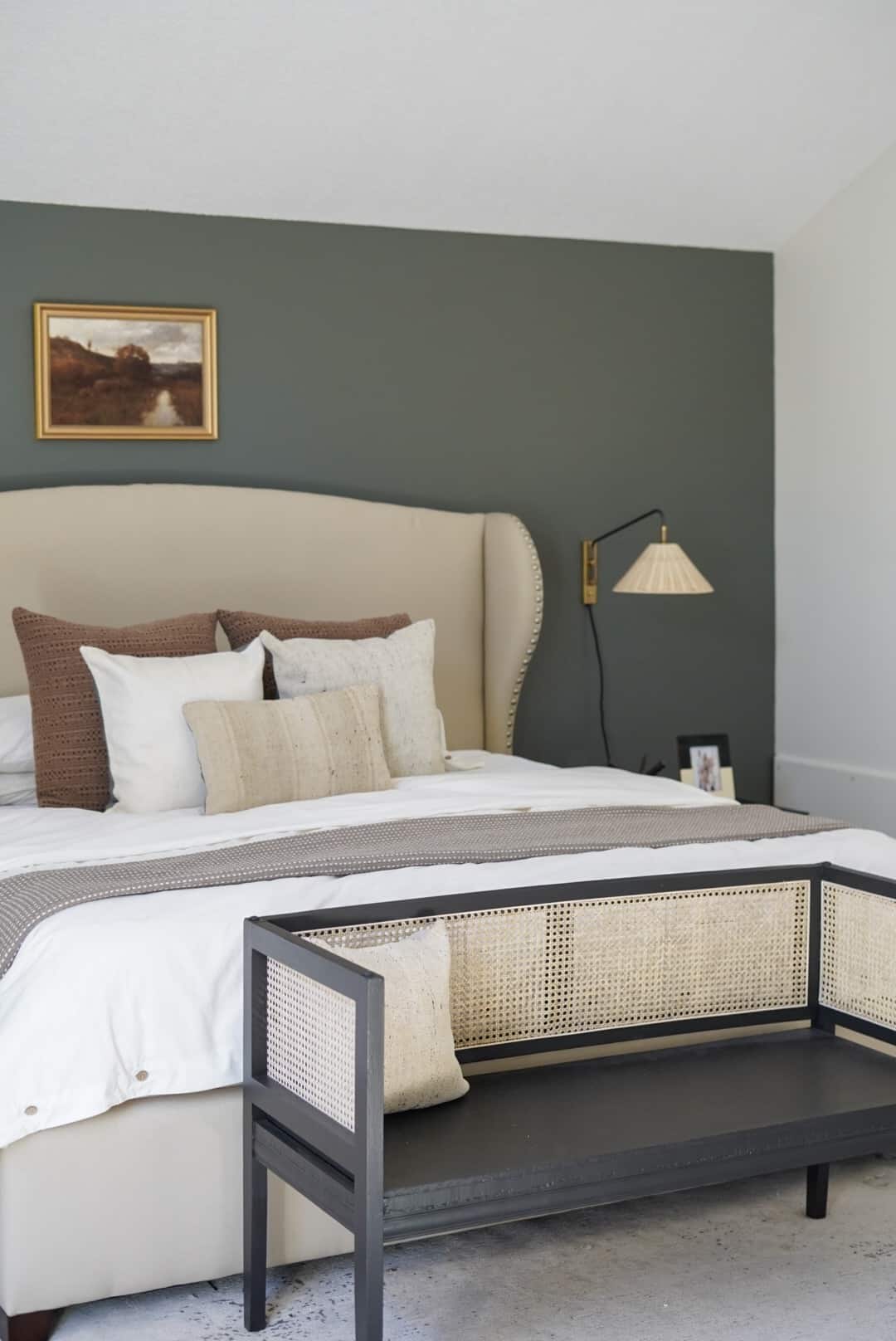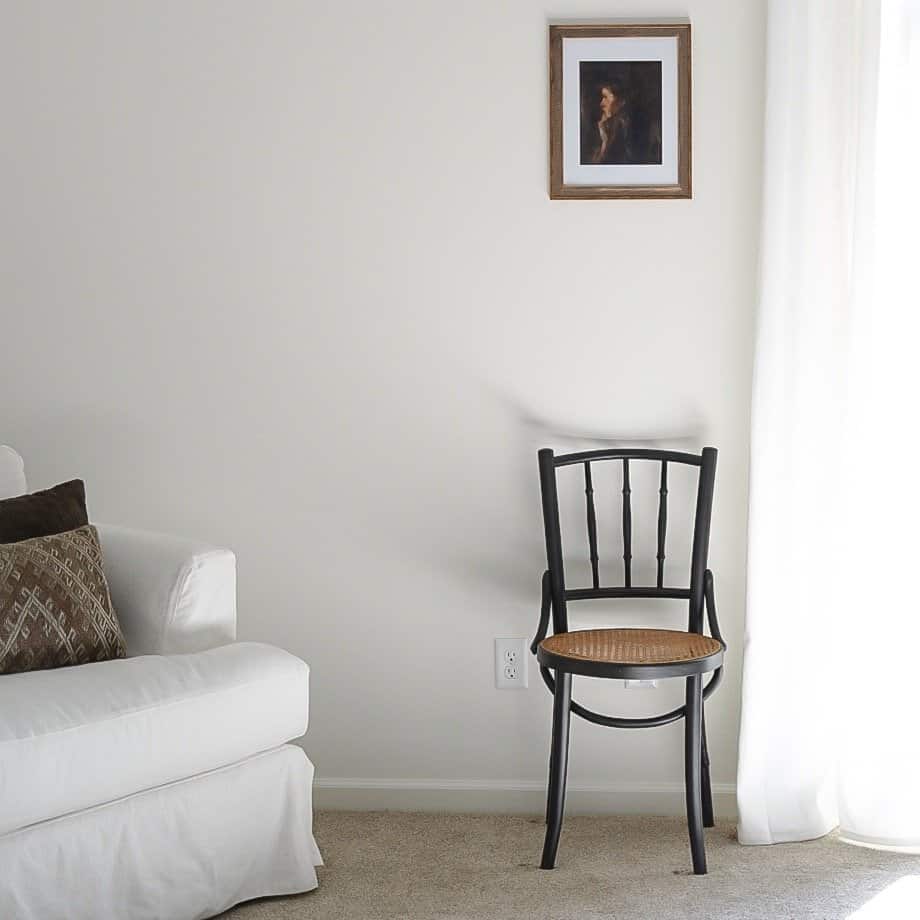 @Fullofgraceandchaos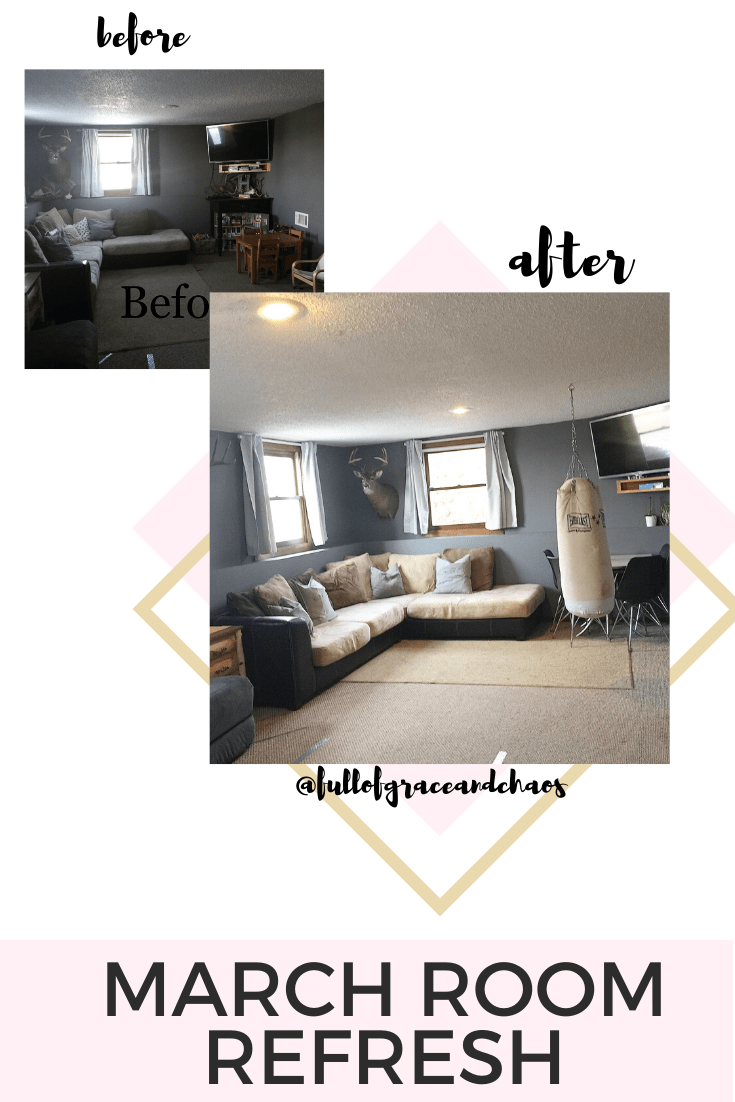 I love this basement refresh that shows a great before and after where the mom (find her at @fullofgraceandchaos) moved things around simply to make it more functional to his kids current stage of life.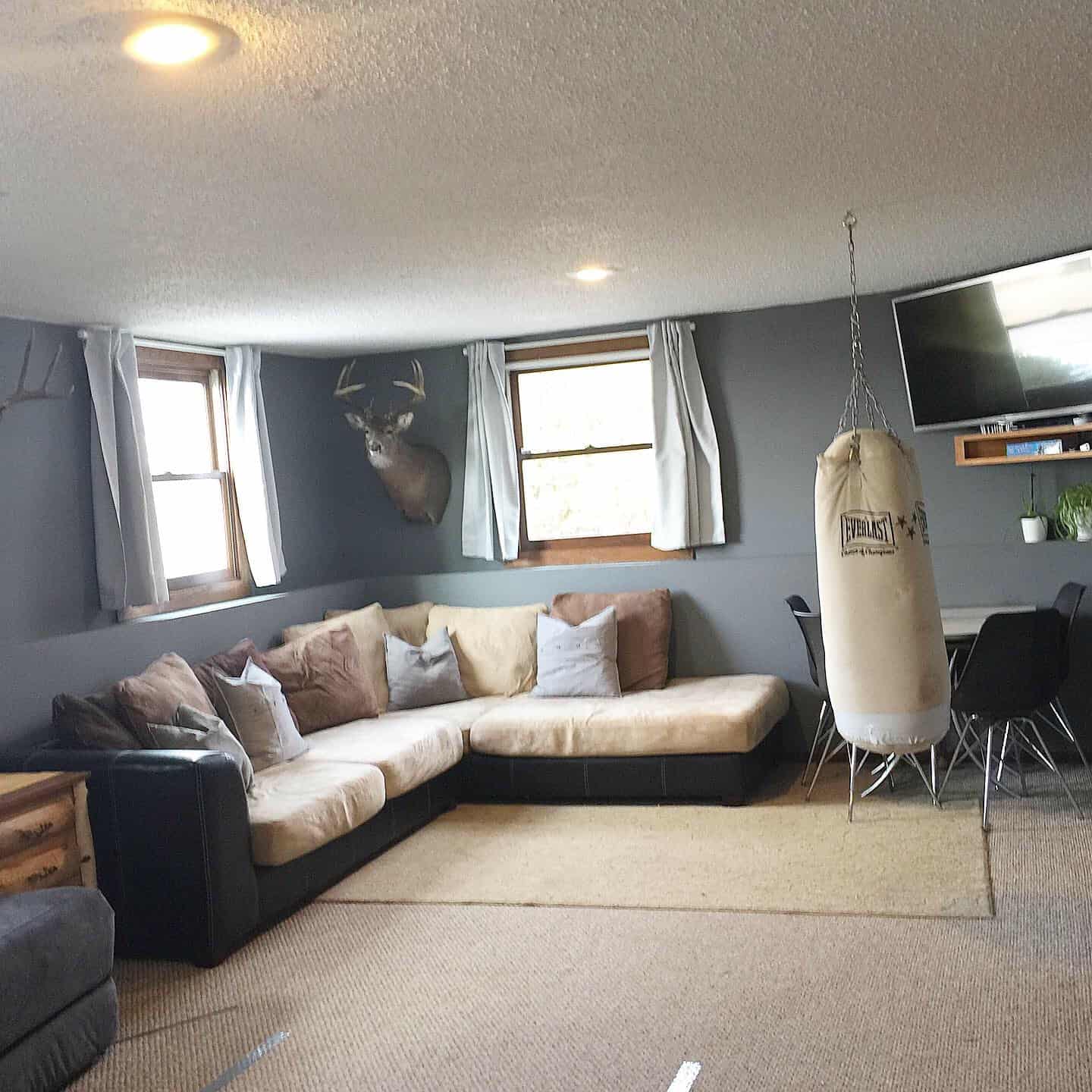 @Ourmountainsidehome1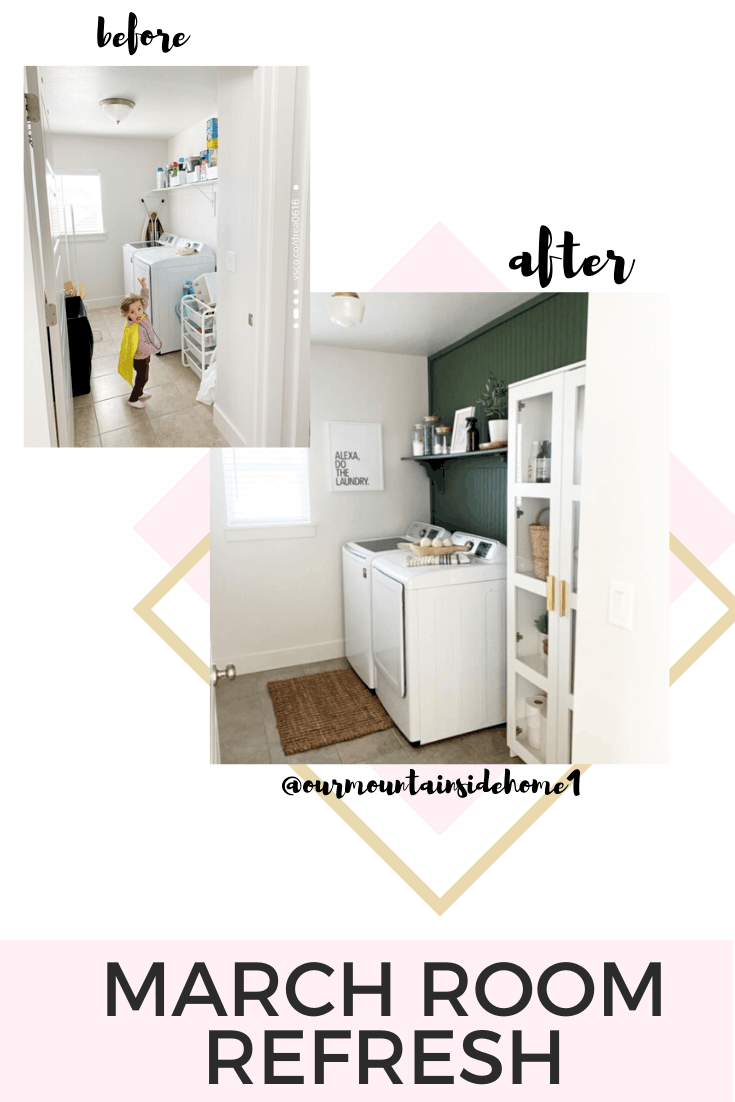 I have big dreams for my laundry room, and Andrea's (find her @ourmountainsidehome1) turned out amazing giving me lots of inspiration. She used the same bookcase I did as a hack and I love love love how it is functioning in there.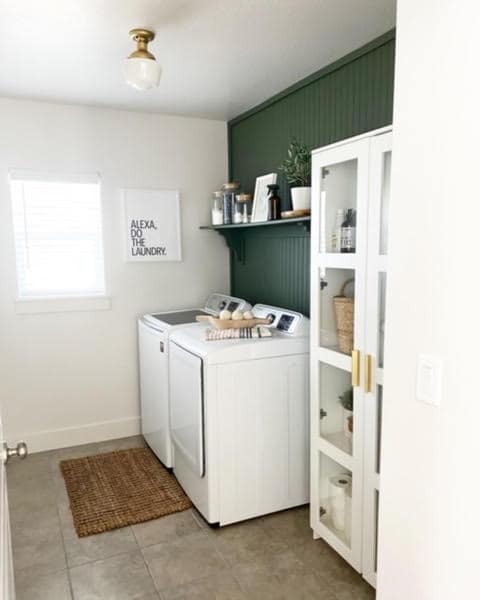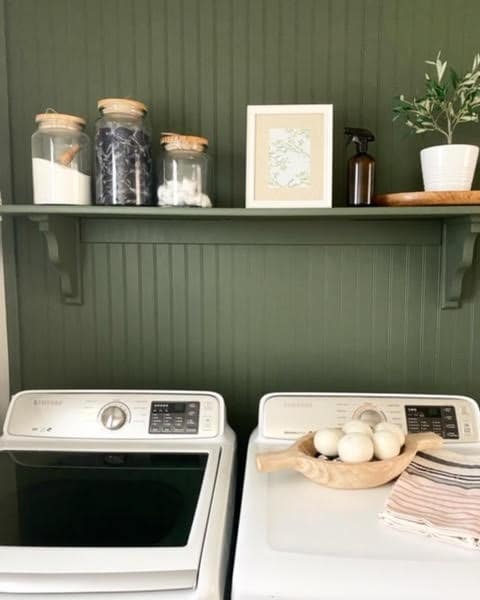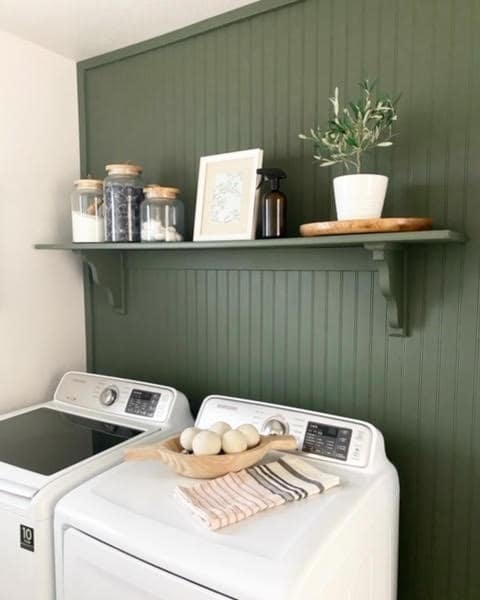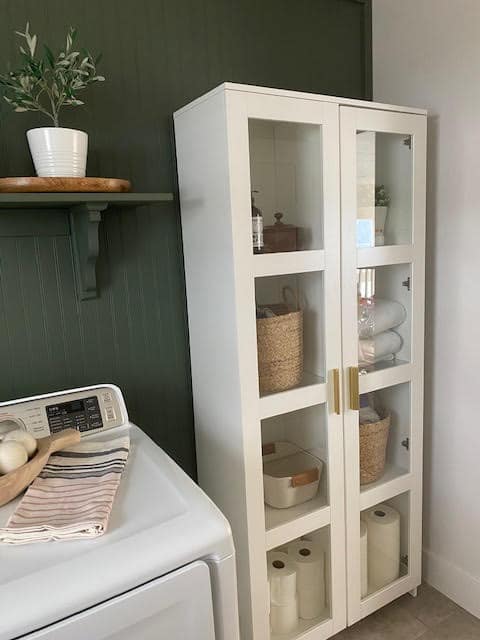 @Heartsdesiresathome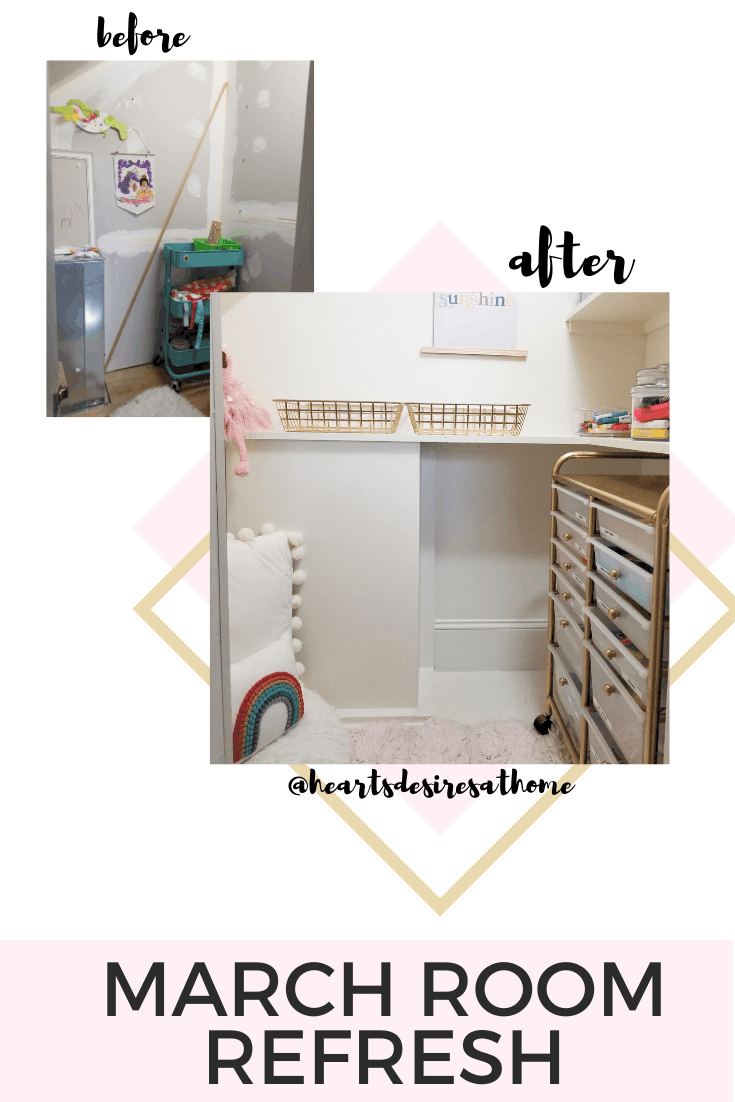 Another mama, April, did a playroom remodel (find her @heartsdesiresathome) and it's so cute!
She did such a great job transforming the tiny room under their stairs into the perfect little hideaway for their girls!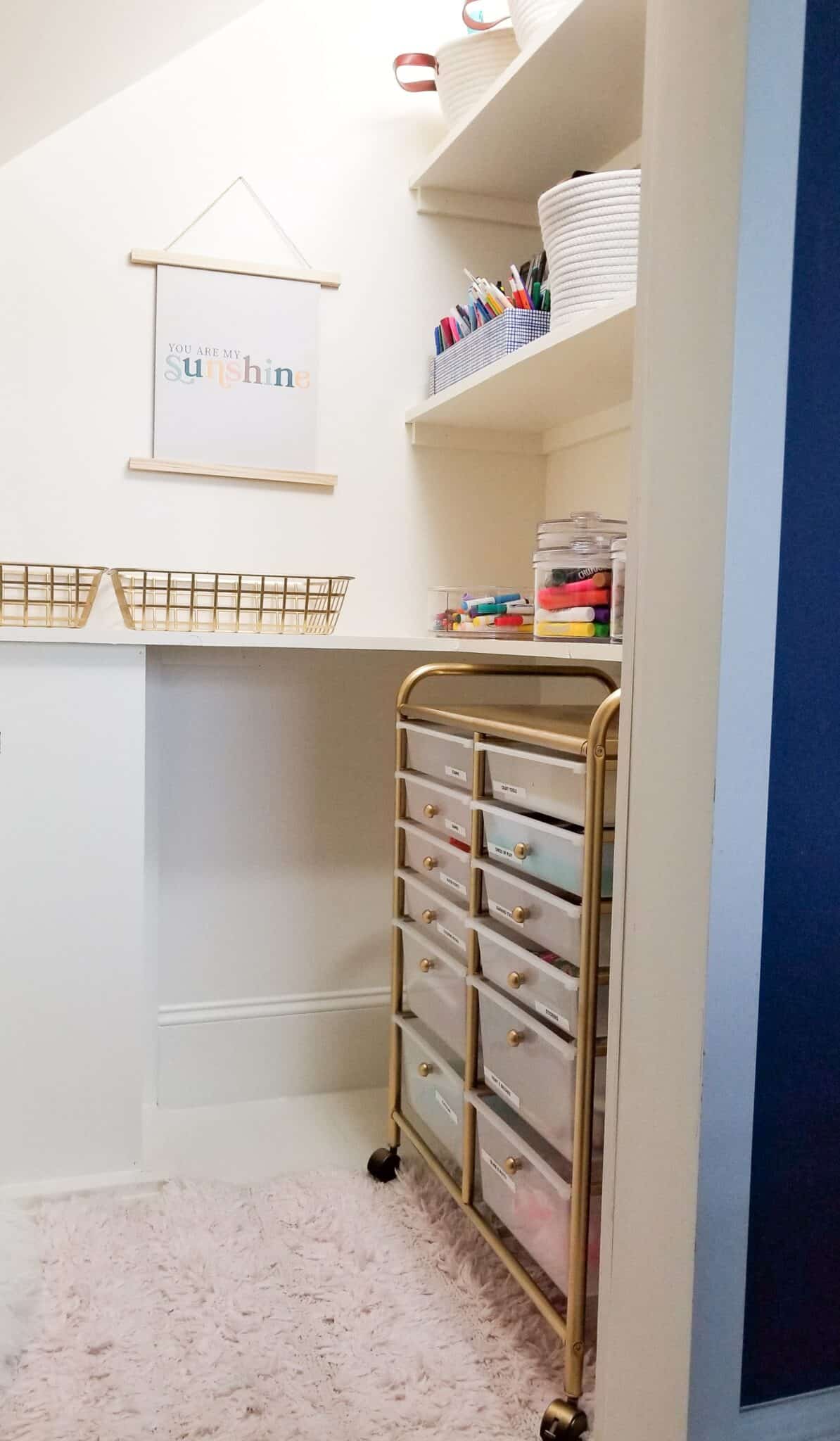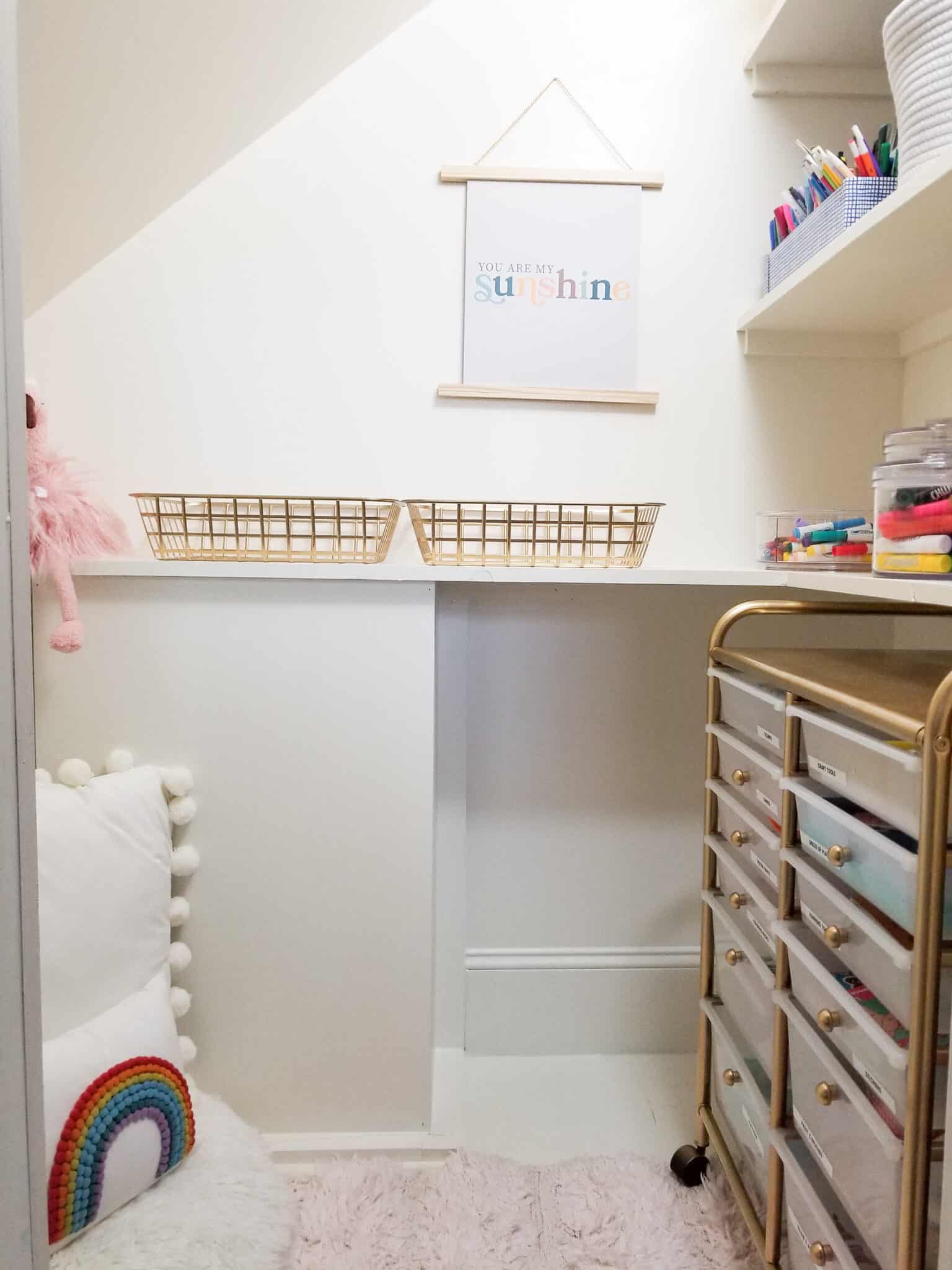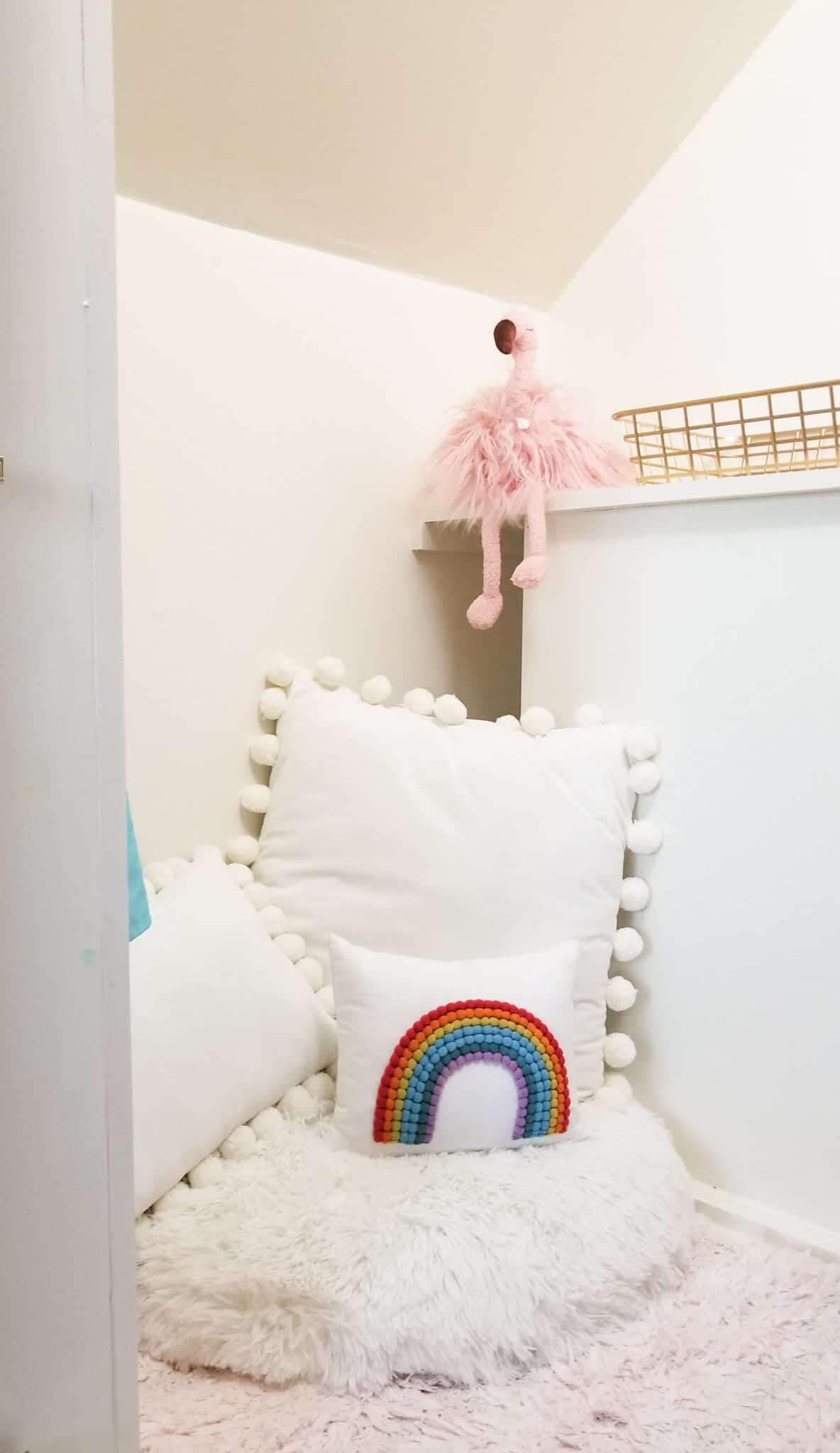 @Meg.anderson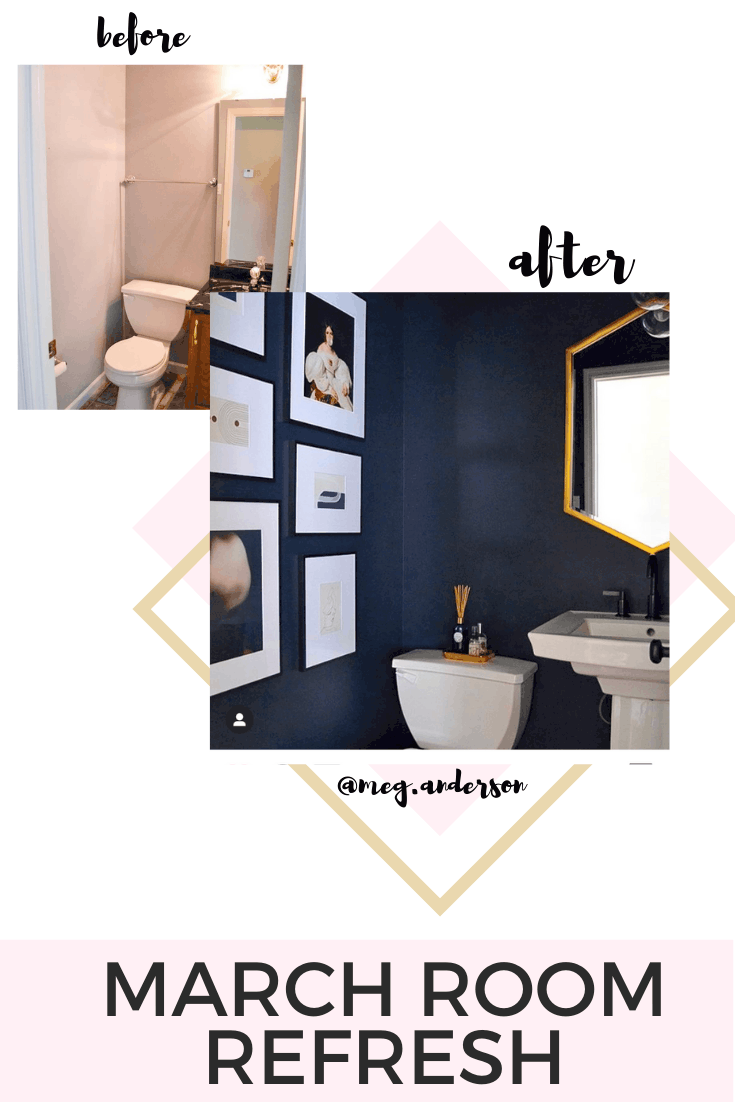 Meg (find her @meg.anderson) did a beautiful job completely redoing their powder bathroom! She is another STL mama and she is worth following to see all the other amazing things she shares.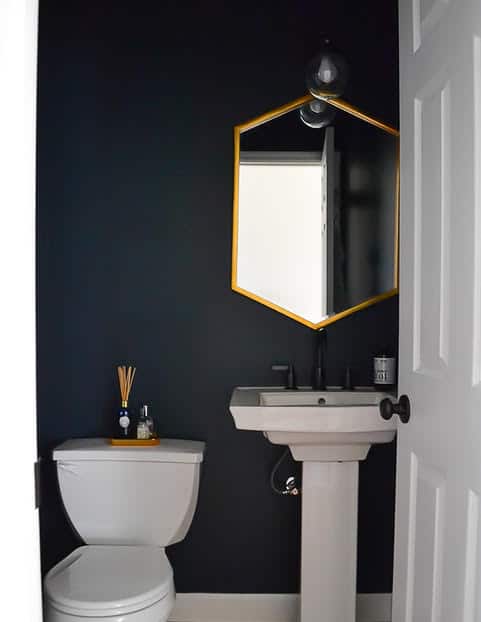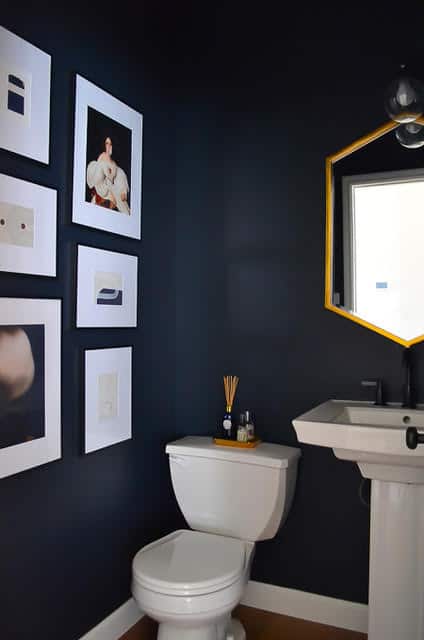 @Thatmillennialomma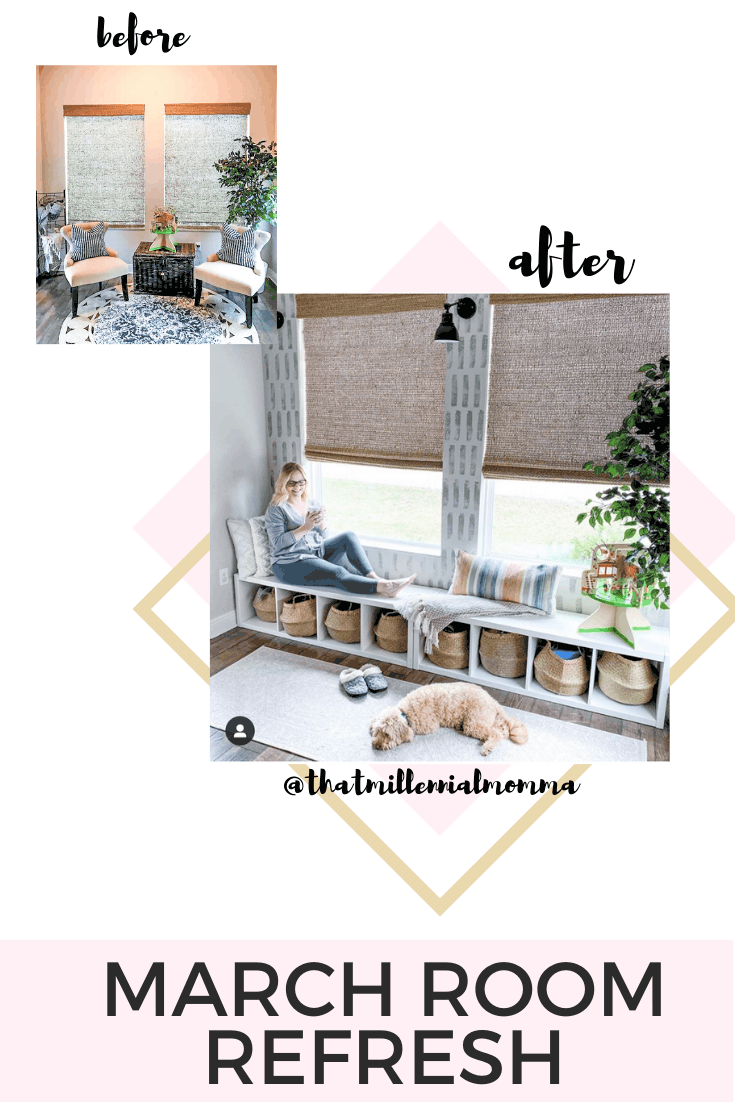 I've always wanted a window seat and Jess, this amazing mama (find her @thatmillennialmomma) made one! She added in some fun sponge accent wall and fun lights and made such a great space!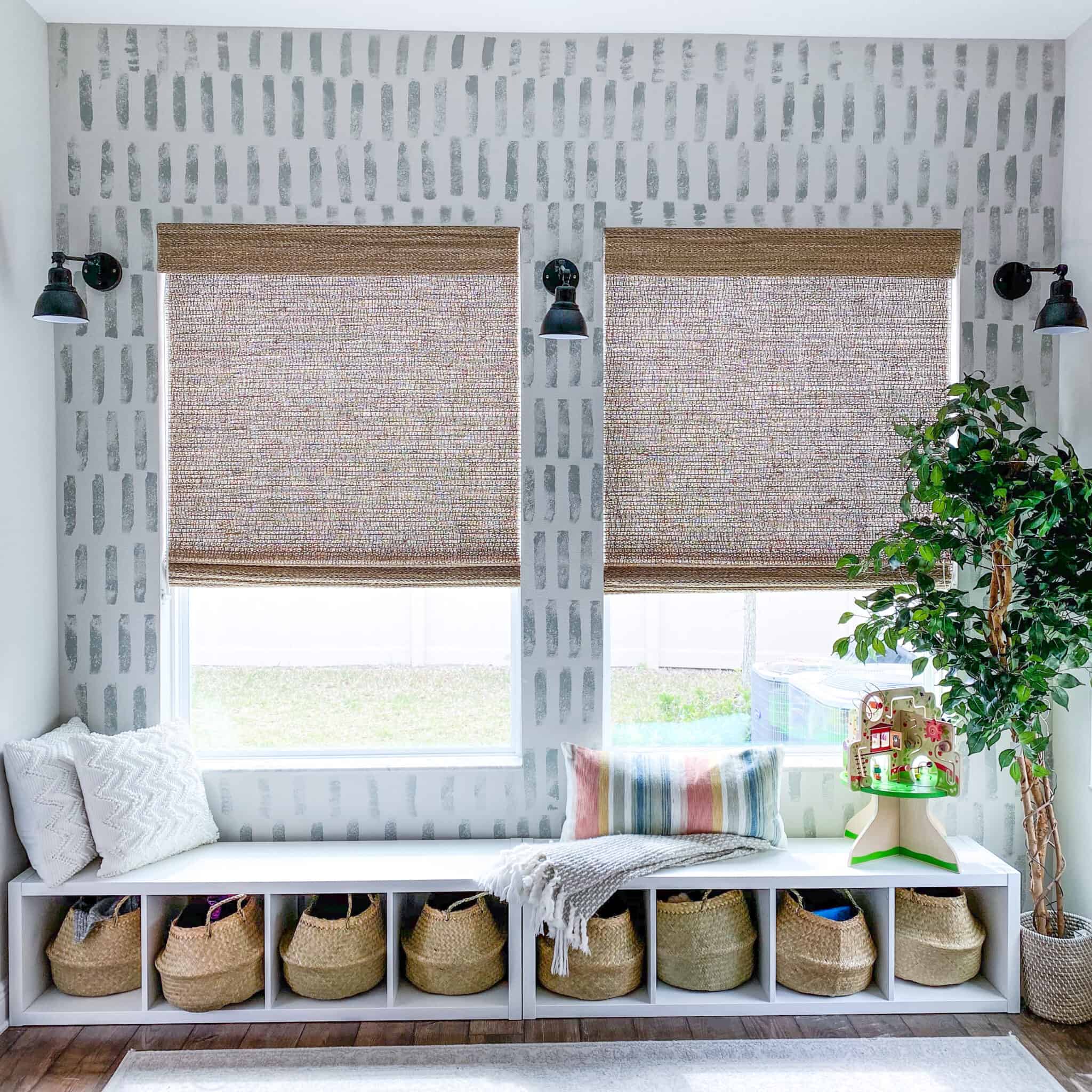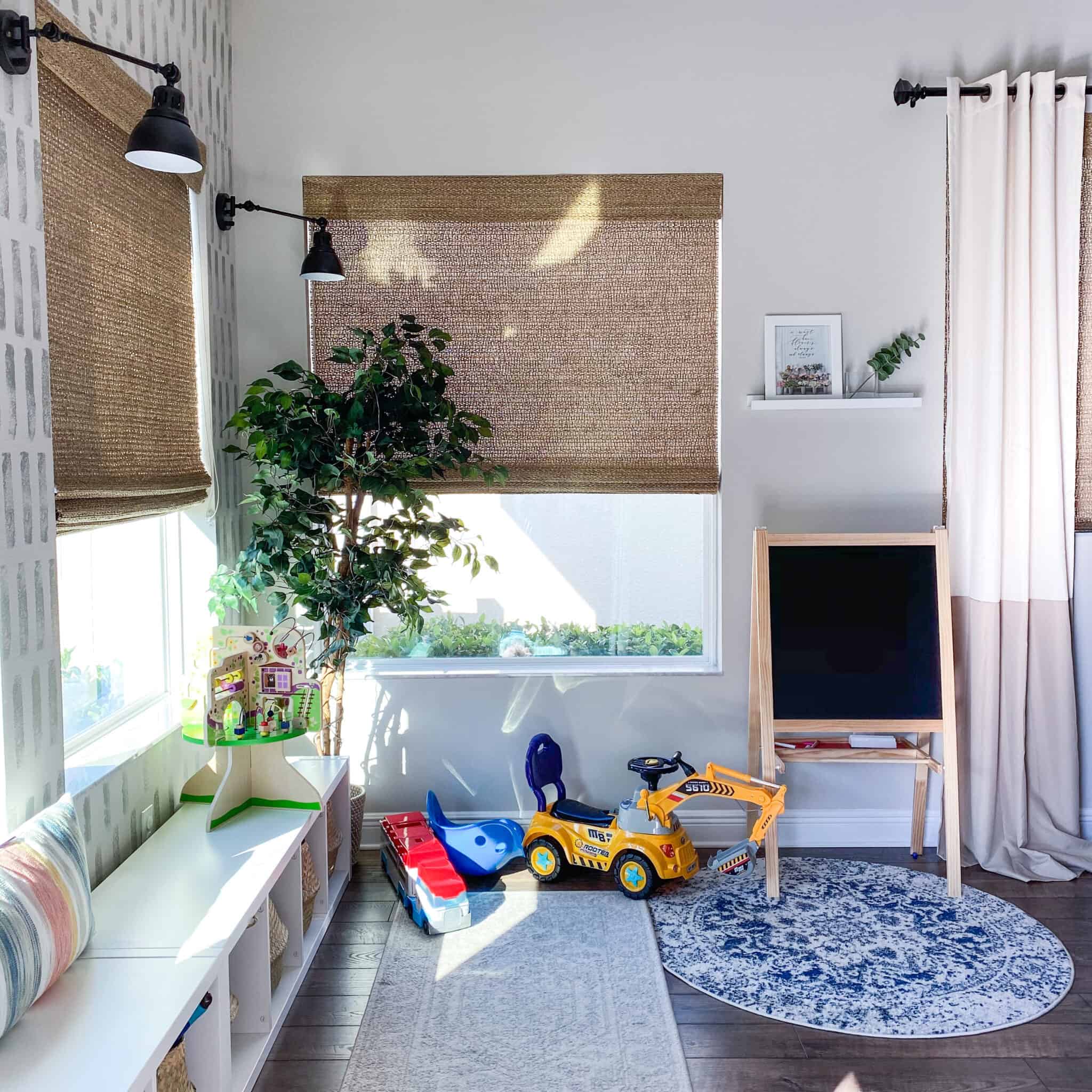 @Beccamay81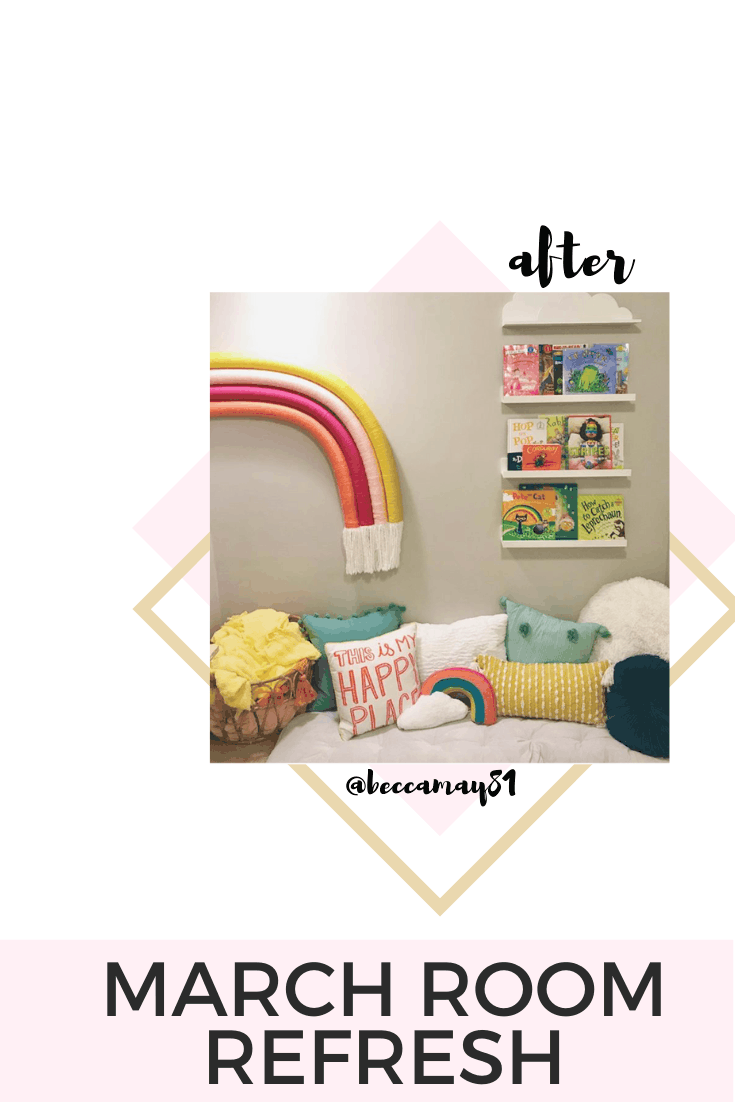 Rebecca (find her @beccamay81) did such a fun playroom refresh! She shared some fun before videos of a salmon colored wall, and she made my DIY wall rainbow to go in it…so you know I Love that!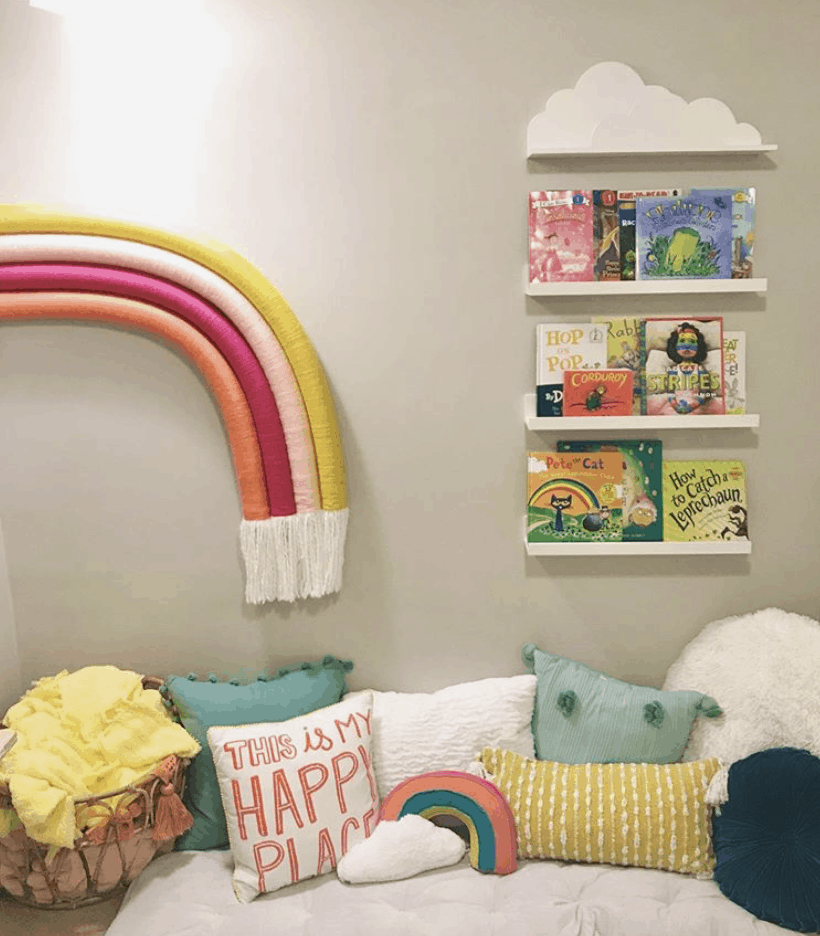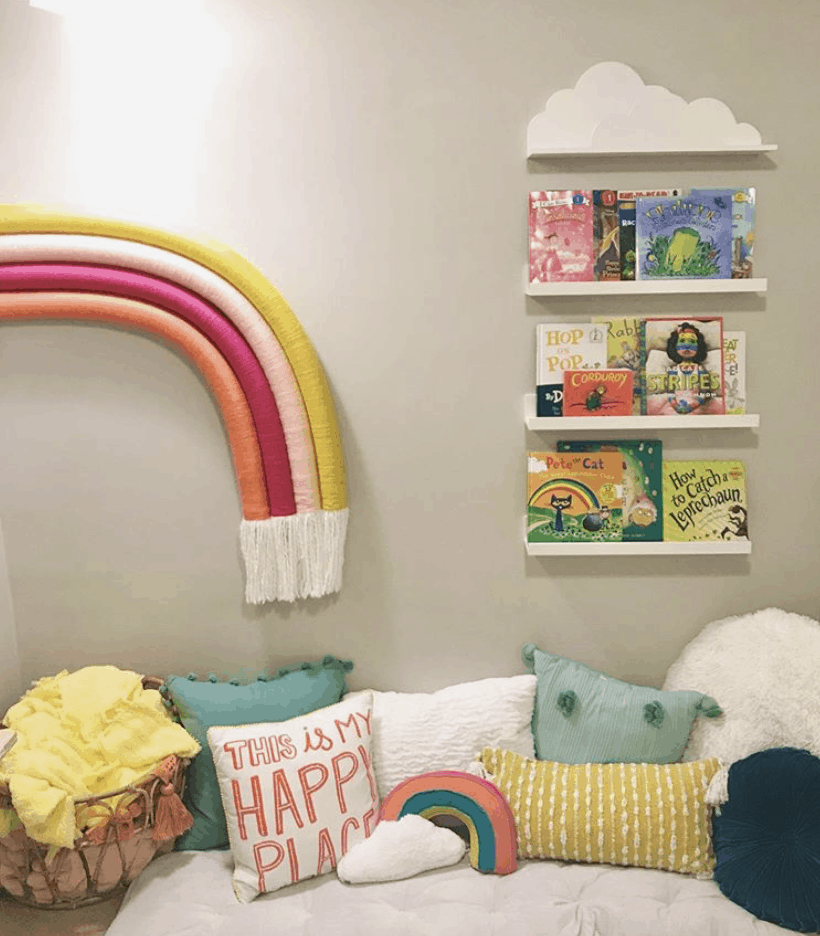 This weekend you can vote in our Instagram stories (@arinsolange) or here on this blog post to tell me who you want to see win the $250. And if you loved this challenge be sure to continue to follow along to join in the next one!