Easter is just around the corner, and I have been compiling my favorite ideas for all my kids baskets, but lets face it baby Easter baskets are the most fun!
This post was originally done in 2018 prepping a basket for our now sweet 2 year old, but now that we have another baby in the house I am updating things with new, fresh ideas for baby Easter basket fillers!  Before you leave, be sure to check out the rest of my Easter Basket posts that I will link at the end!
this post contains affiliate links. read more here. 
Baby Easter Basket
I am going to leave the image at the bottom of this post that I did in 2018, with links to the items that are still available, because I think so many of them stand the test of time, but since I have lots of fun new ideas I'm here to bring you more baby, Easter fun!
I want to give the disclaimer that I gave on Instagram stories today – these are just fun ideas.  Remember you don't need to get ALL of this, or any of this to be a great parent.  I just think sometimes seeing fun ways to put together the baskets can help inspire ideas!
For babies I love adding things like their pacifiers instead of candy, and puffs instead of other crackers.   Especially if they have siblings it will keep things 'even' while also giving you useful items for them.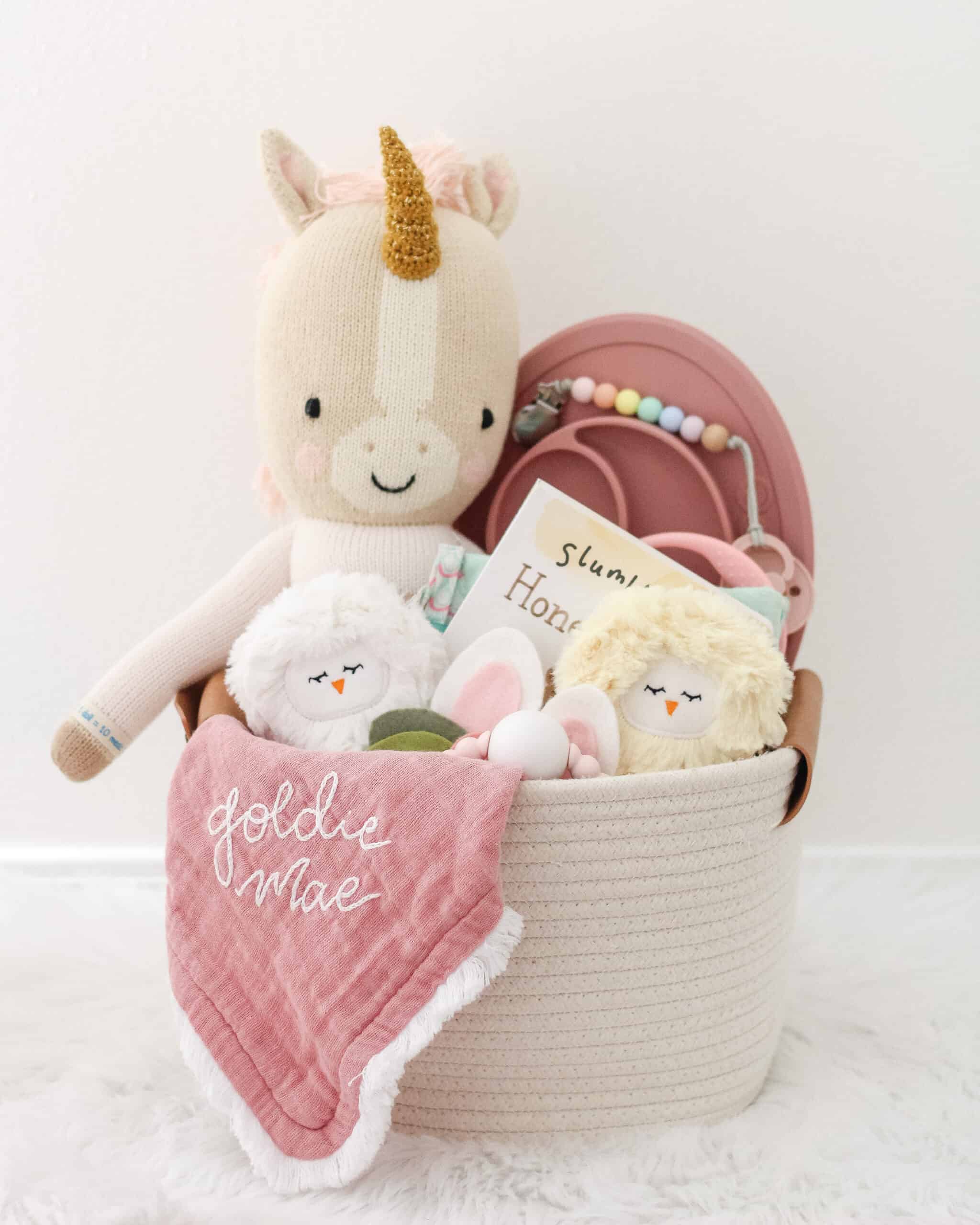 Above the basket has: Cuddle and Kind Unicorn  |  Slumberkins Chicks  |  Custom Lovey (bunny option linked)  |  Pacifier  |  Pacifier Clip  |  Crinkle Book  |  Bow  |  Teether  |  Basket (similar)  |  Plate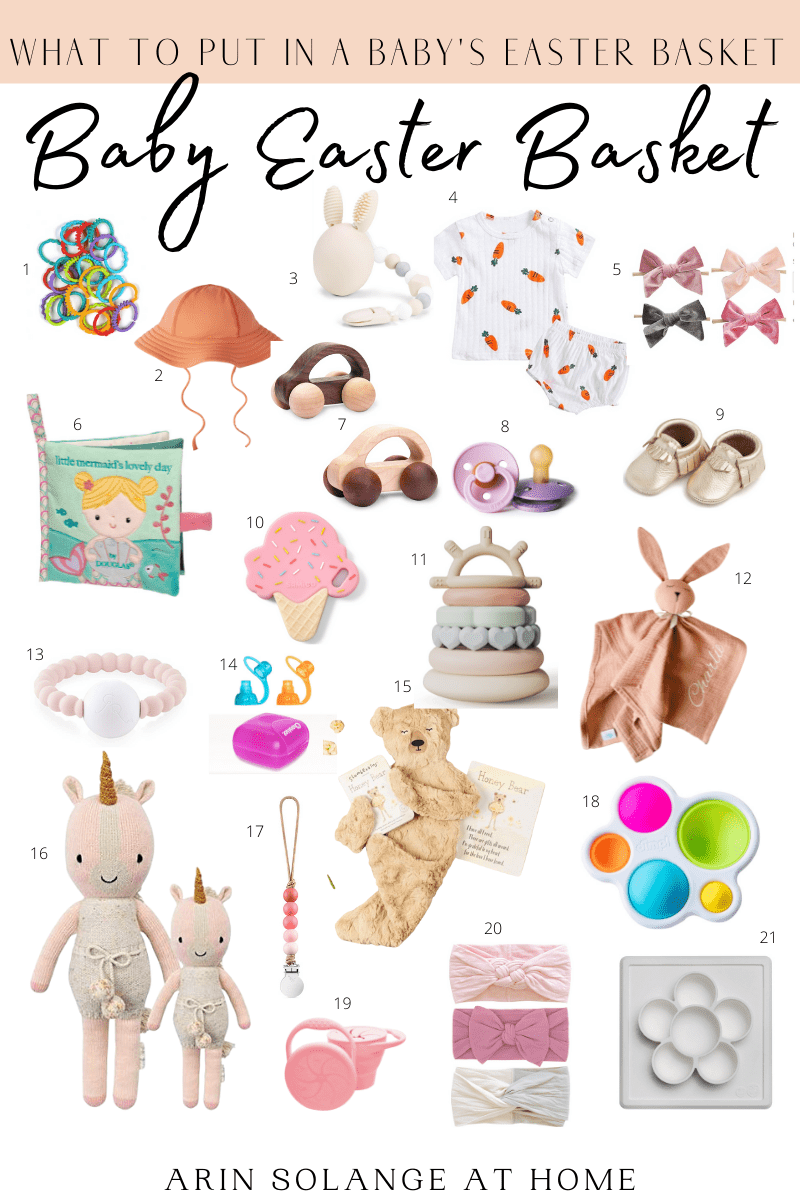 1  |  2  | 3  |  4  |  5|  6  |  7  |  8  | 9  |  10  |  11 |  12  |  13  |  14  |  15  | 16  |  17  |  18  |  19  |  20  | 21
Baby Easter Basket Fillers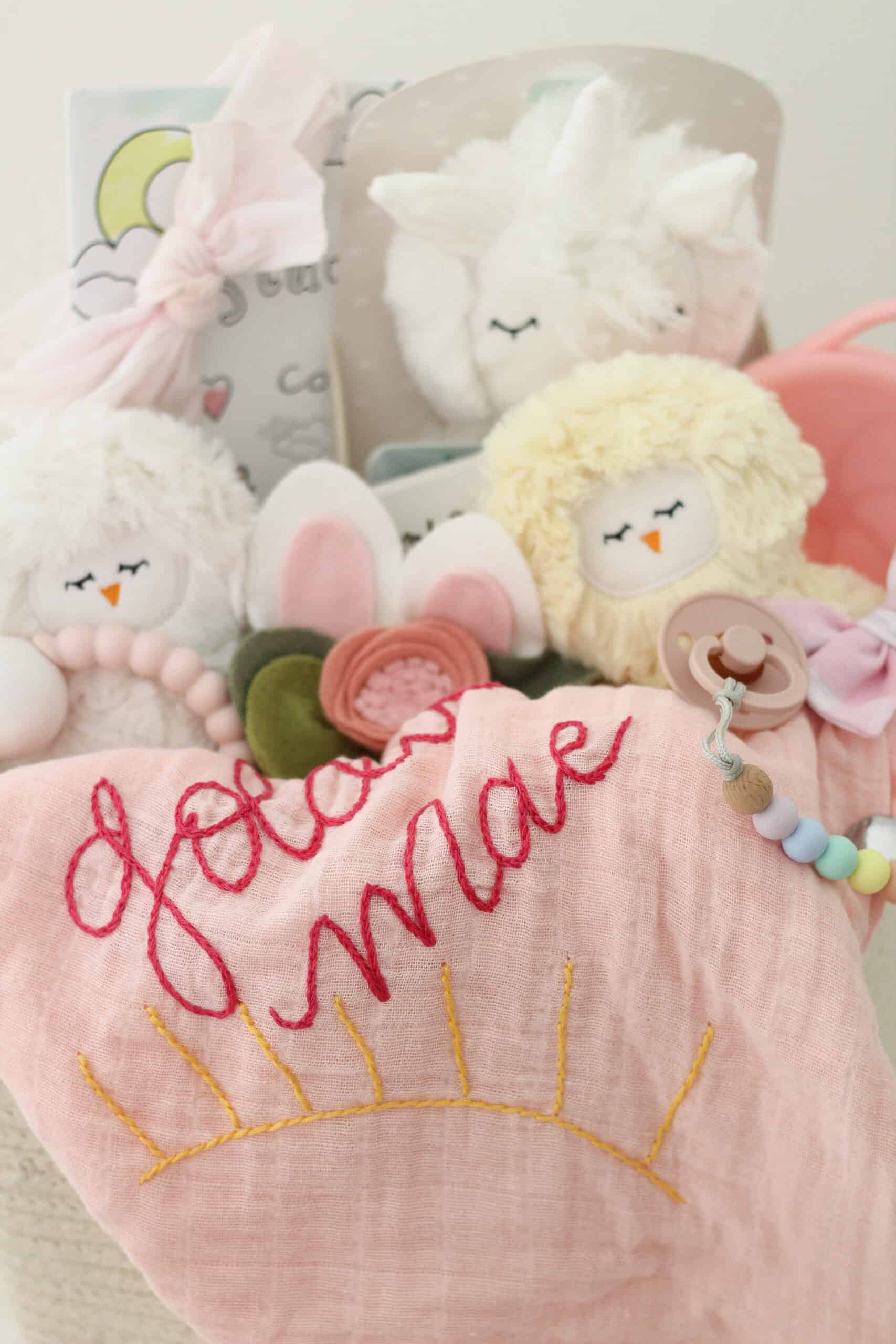 Below are more of my Easter Basket picks for the rest of your family!
If you have any questions or need more baby Easter Basket ideas, be sure to leave me a comment or DM me on Instagram!
Pin the Image Below for Later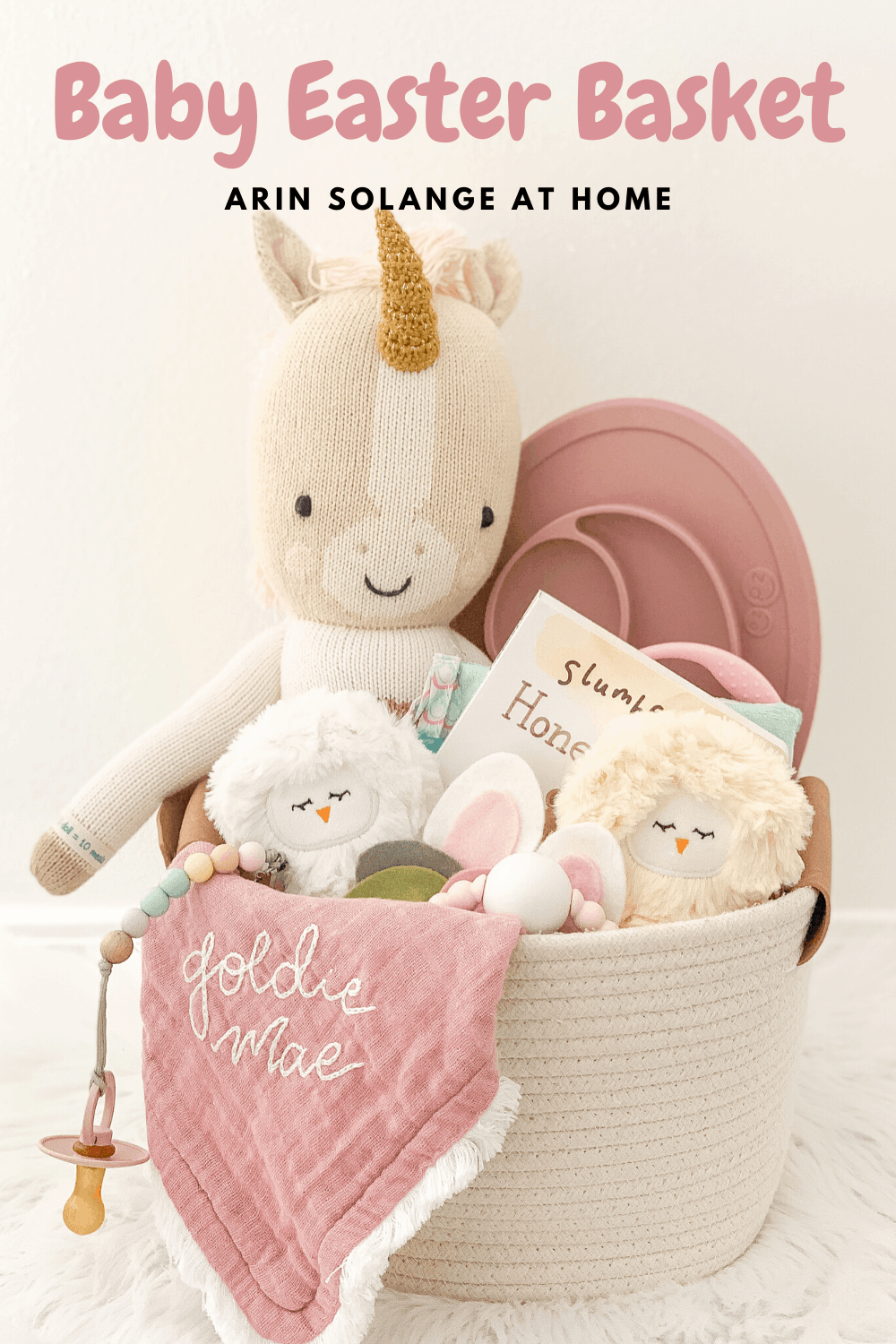 SaveSave
SaveSave
SaveSave
SaveSave
SaveSave
SaveSave
SaveSaveSaveSave