Easter is just around the corner, WHICH I CAN BARELY BELIEVE, but I finally rounded up my easy boy's Easter Basket ideas for you to buy online and throw together a basket that any boy will love!  I tend to think these kinds of holidays are harder when it comes to boys than girls.  It's harder to come up with easy, little ideas for boys that aren't super expensive, where for girls you can grab those things anywhere.   Make sure after this post you check out the other Easter Basket posts linked, and if you have any questions leave them in the comments!
This Easy Boy's Easter Basket Idea's post contains affiliate links.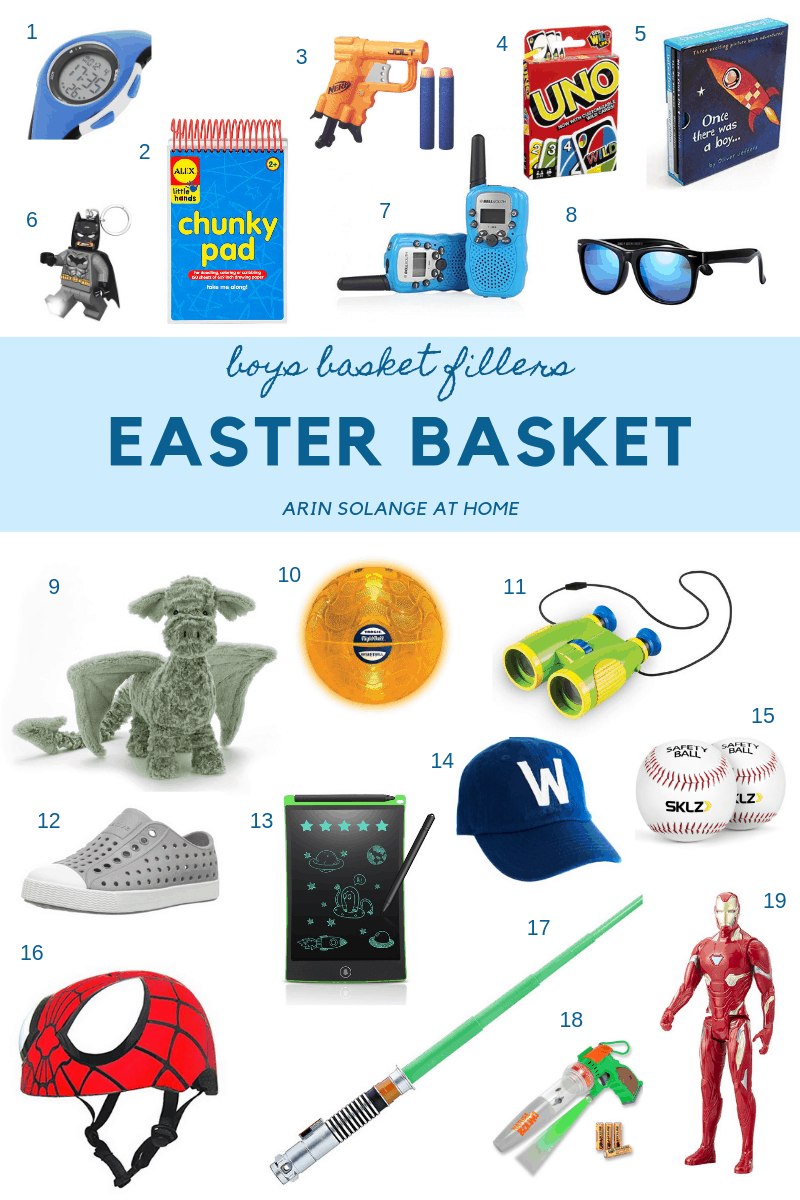 Easy Boy's Easter Basket Ideas
1  |  2  |  3  |  4  |  5  |  6  |  7  |  8  |  9  |  10  |  11  |  12  |  13  |  14  |  15  |  16  |  17  | 18  |  19
Let me know if you have any questions, OR if you have amazing ideas to add to this list.  I hope you enjoyed these easy boy's Easter basket ideas, and be sure to check out those other Easter posts before you leave!
Girls Easter Basket Fillers  |   Boys Easter Basket fillers from last year  |  Unique basket alternatives
AND as an added bonus, my friend Navy has this adorable round up all beach and pool inspired! Check it out and grab some great useful items!!