Easter is just around the corner, and before I start posting all my Easter basket filler posts for this year, I thought it would be fun to do a post with some unique Easter basket ideas for kids.  I personally don't use the same basket every year, and love finding something useful for the basket, so wanted to share some fun ideas!  All of these ideas can easily be filled with all your fun.
This post contains affiliate links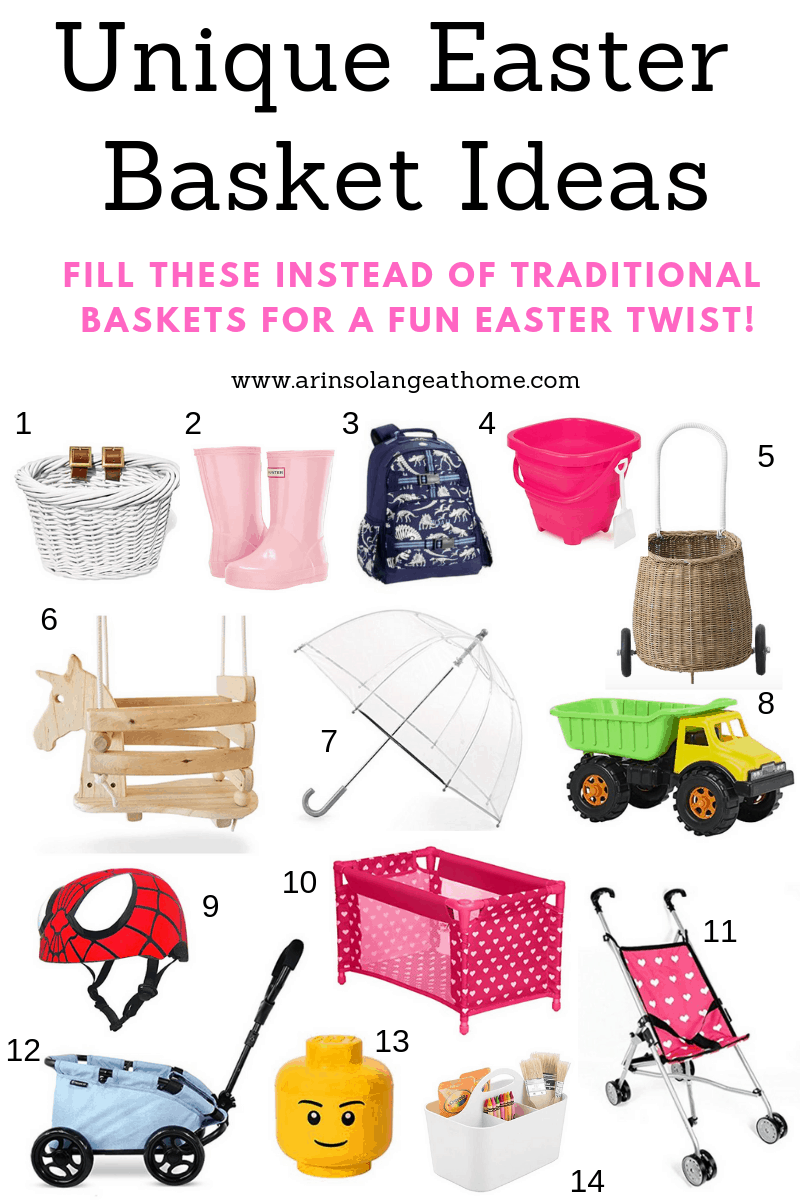 Unique Easter Basket Ideas for Kids
1 // 2 // 3 // 4 // 5 // 6 // 7 // 8 //9 // 10 // 11 // 12 // 13 // 14
All of these are fun ideas that will make your kids so excited when they find them, and will be less wasteful than your traditional baskets! I would love to hear if you have ever done another unique Easter Basket idea for kids in the past, and what it was in the comments!