Easter is just around the corner and I am planning all things Easter Basket. As a mom of 4 I try to find useful Easter Baskets every year that can be used year round, or for the season ahead at the very least. I am rounding up some useful Easter baskets in this post and will share how they can best be used.
This post may contain affiliate links – original post written in Feb 2019 and updated in 2023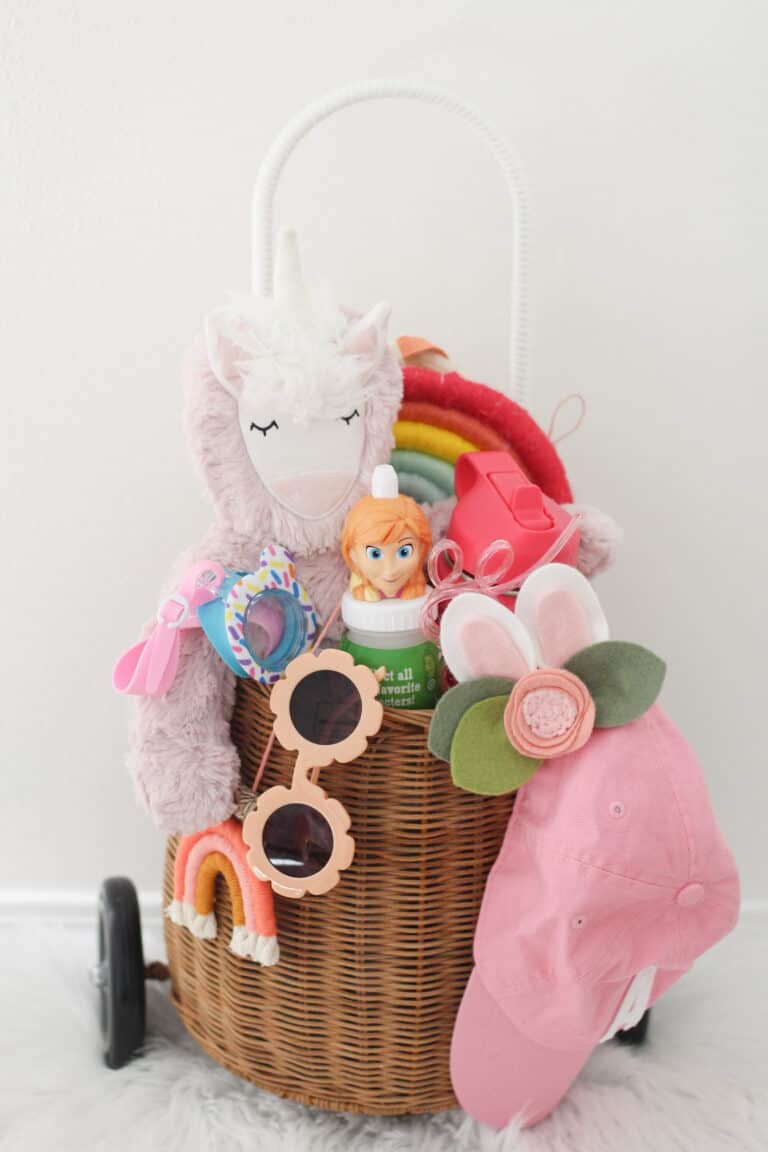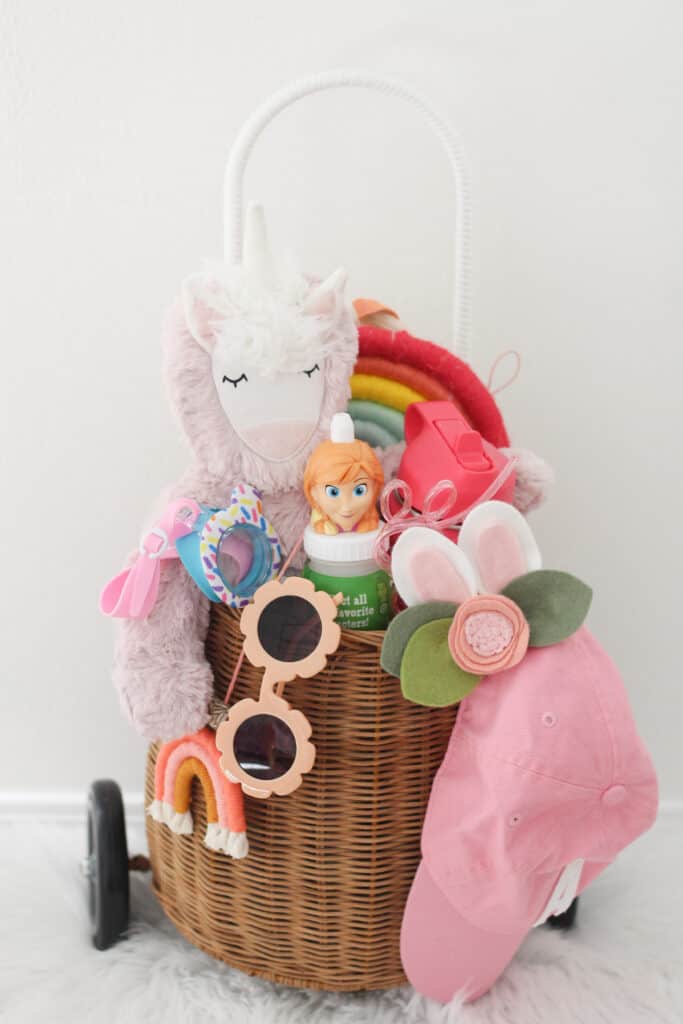 Useful Easter Baskets
Easter Baskets are one of my favorite things from my childhood. I remember being SO excited to find what the Bunny had left me, and again as a mom it is so much fun.
I think Easter is extra fun because you get the surge of excitement but not as much stress as a mom, so that is a double win.
I don't love using the same basket every year because I worry my kids will catch on to the true 'bunny', so instead of buying basket after basket I have started getting something fun they can use or that will be useful in the future.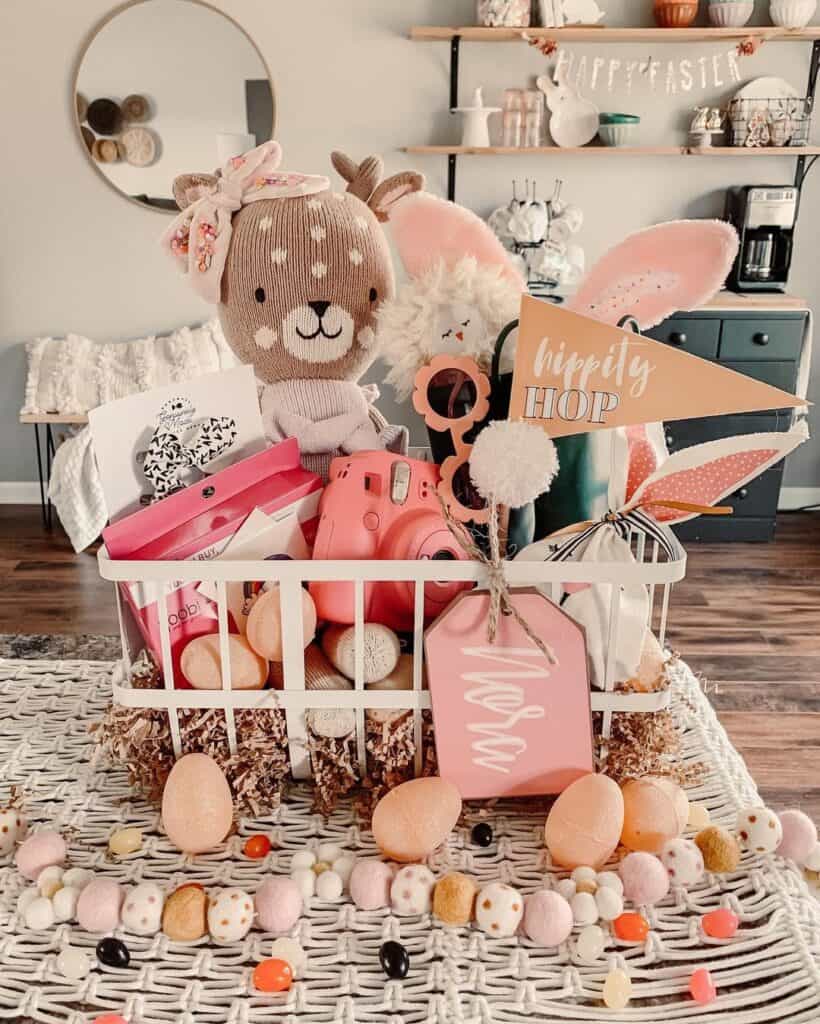 That tends to look different every year, and with 4 kids (2 of each gender) it doesn't mean the baskets are all the same – but I do try to stay at similar sizes.
Why I Picked These 'Baskets'
When I was setting out to round up some ideas for you – I wanted to find some for both genders, as well as a wide variety of price ranges. I know everyone has a different budget for their baskets, and you should never feel like you have to spend a fortune on Easter Baskets if you don't want to!
The little Jelly bags in this post are $10 and a perfect choice for your kids for pool days or just for toting things around the house. They are high on my list of options for this year.
There are also some inexpensive bags for the pool that would be darling if you do a pool/beach theme to load them up for the season, as well as normal backpacks that are always exciting for kids.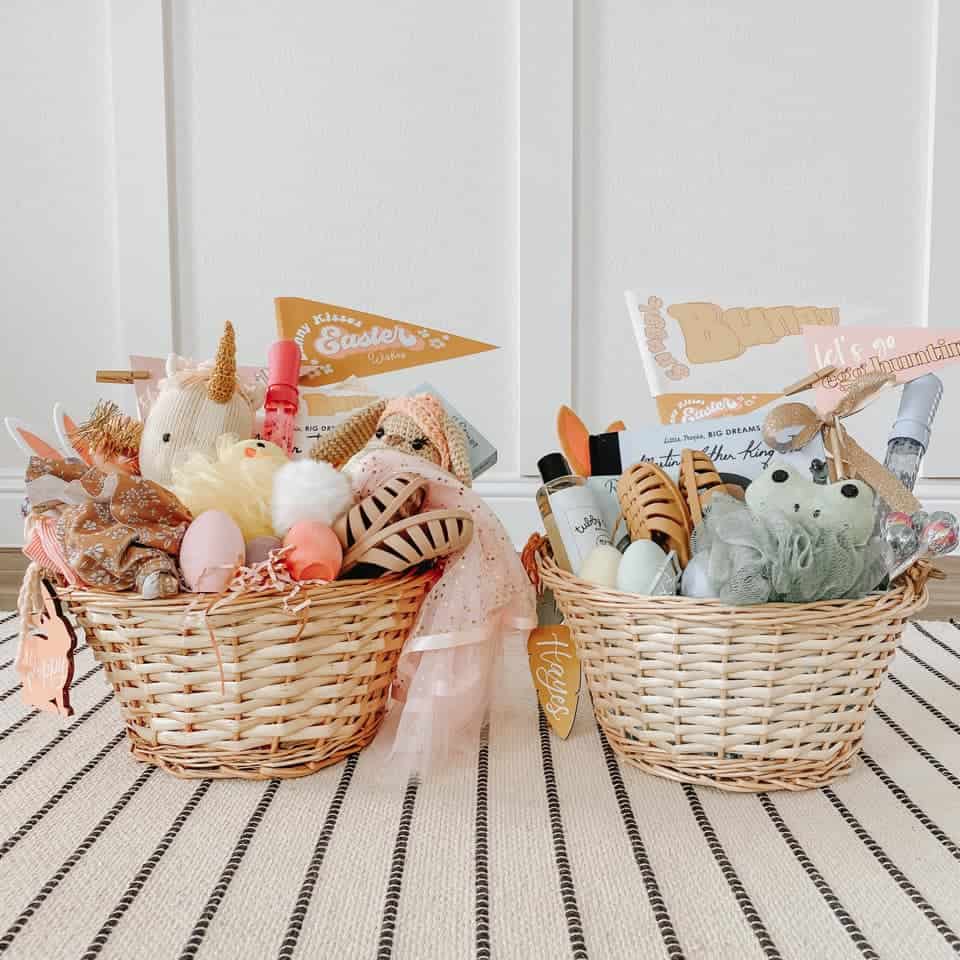 I have been wanting to get my kids a backpack for travel that is different than their school backpacks so that might be my plan for this year.
I will note below which items we personally own, but in this round up it is the majority. The strollers, doll cribs, both rolling carts and so on are items we personally own and love. So I can definitely attest to them being great options.
What to Fill your Useful Easter Baskets With?
Filling your Easter baskets is just as important as the basket itself right? Whether or not you go with one of the baskets below, or something more traditional, I have some tips and posts that will help you find great items to put in your Easter baskets.
One thing that I know a lot of people do that I LOVE is aiming for a theme – if you go with all beach, or pool themed, you can easily choose a bag or simple basket that has everything in one specific theme like the basket below.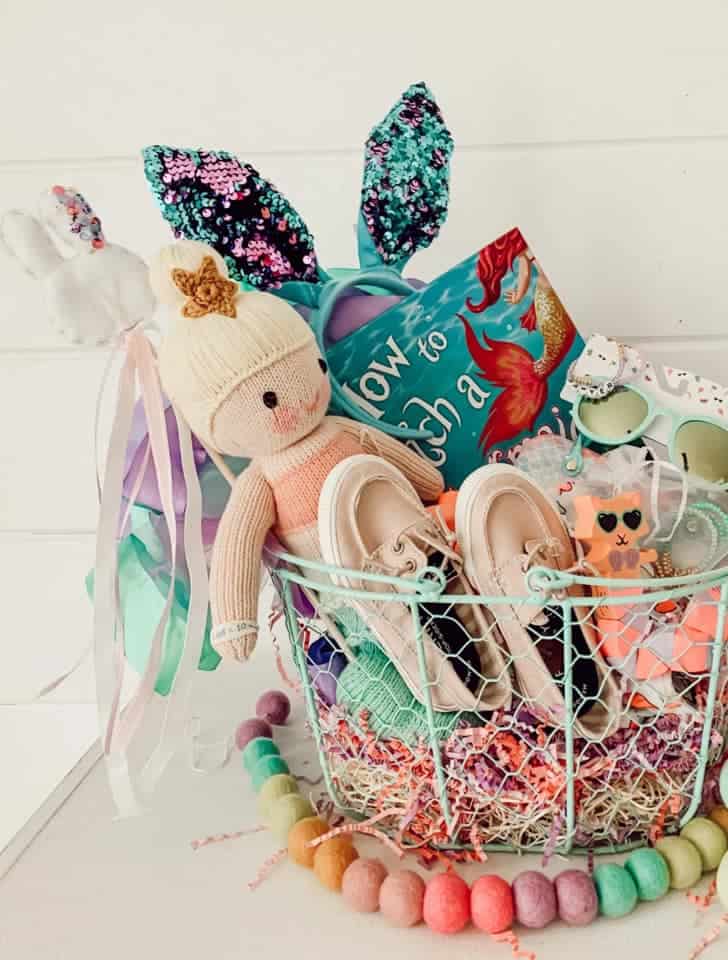 For other great basket fillers check out my posts below to find some great items!
Girls Easter Basket Fillers | Baby Easter Basket | Boy Easter Basket
Now onto these Unique Easter baskets and I can fill you in on how I would fill them.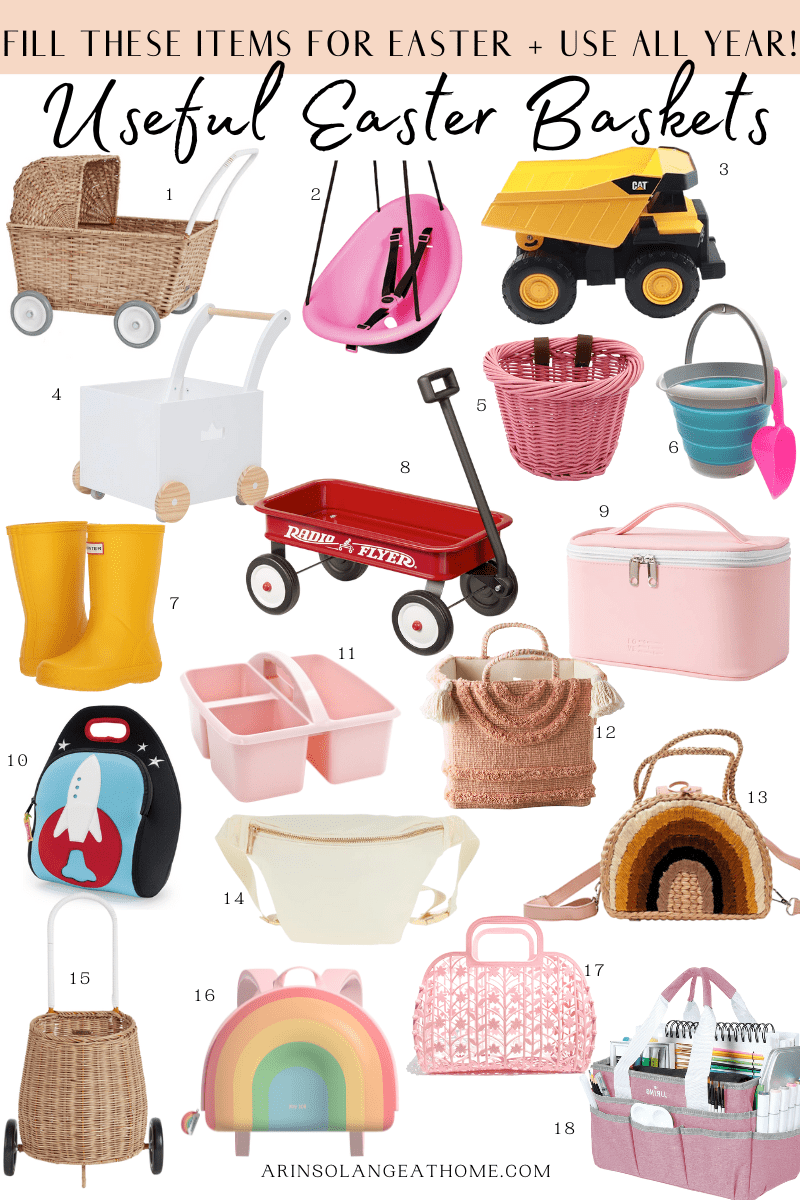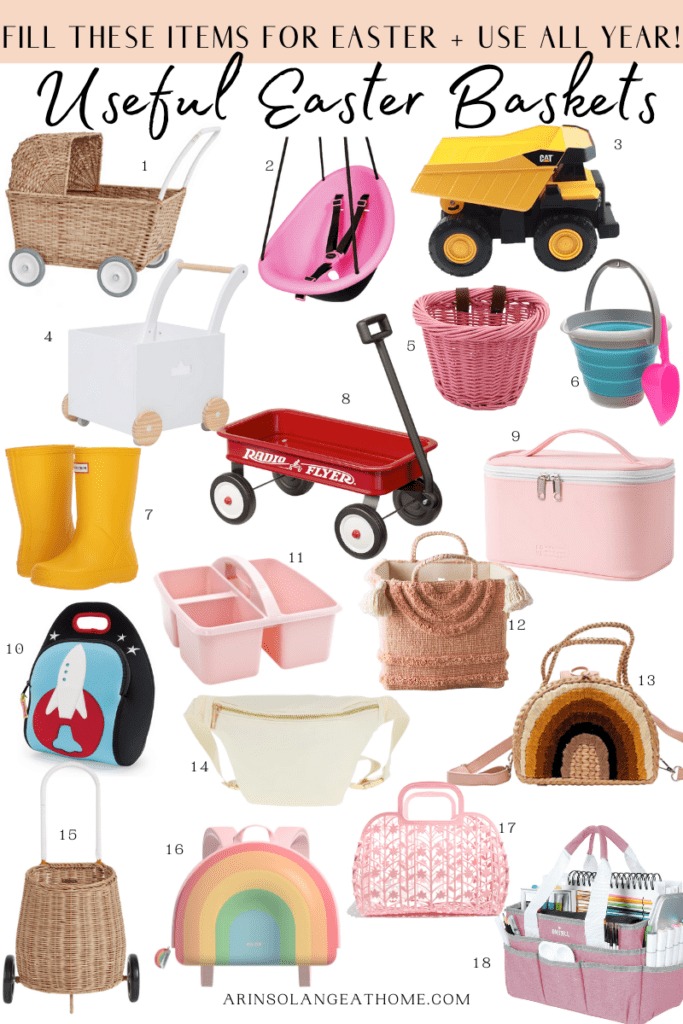 Useful and Unique Easter Baskets
1 | 2 | 3 | 4 | 5 | 6 | 7 | 8 | 9 | 10 | 11 | 12 | 13 | 14 | 15 | 16 | 17 | 18
Other Posts You'll Love
Now that you likely know exactly what you want to do with your Easter baskets – let me show you some other posts that you might love before you go!
Air Fort Review | Gift Guides (great ideas for age by age) | Boys room with wallpaper | DIY Daisy Wall Art
Follow Me on Social for the Latest
Pin the Photo Below for Later
Hopefully this helped you find useful Easter baskets that you and your kids will love! Be sure to pin the photo below to find this post later, and if you want to see more holiday fun follow me on Instagram (@arinsolange) and Tik Tok.