I'm trucking right along on our dining room for our March Room Refresh, and because my progress picture is basically a big naked room (which is because of some real progress) I figured I would share some dining room furniture inspieation
This post may contain affiliate links
Dining Room Furniture Inspiration
My goal for our dining room is to feel a bit lighter, and airier that before, however I did love the current look. so I want to share a bit of my inspiration, talk about what is staying and what is going, and give you some furniture options that I am loving.
We are personally keeping our dining room table – when we moved into our home we had it custom built and LOVE it, however the stain was always a bit dark for my style. I tend to decorate bright and airy, and the size of the table coupled with the dark stain sort of went against that.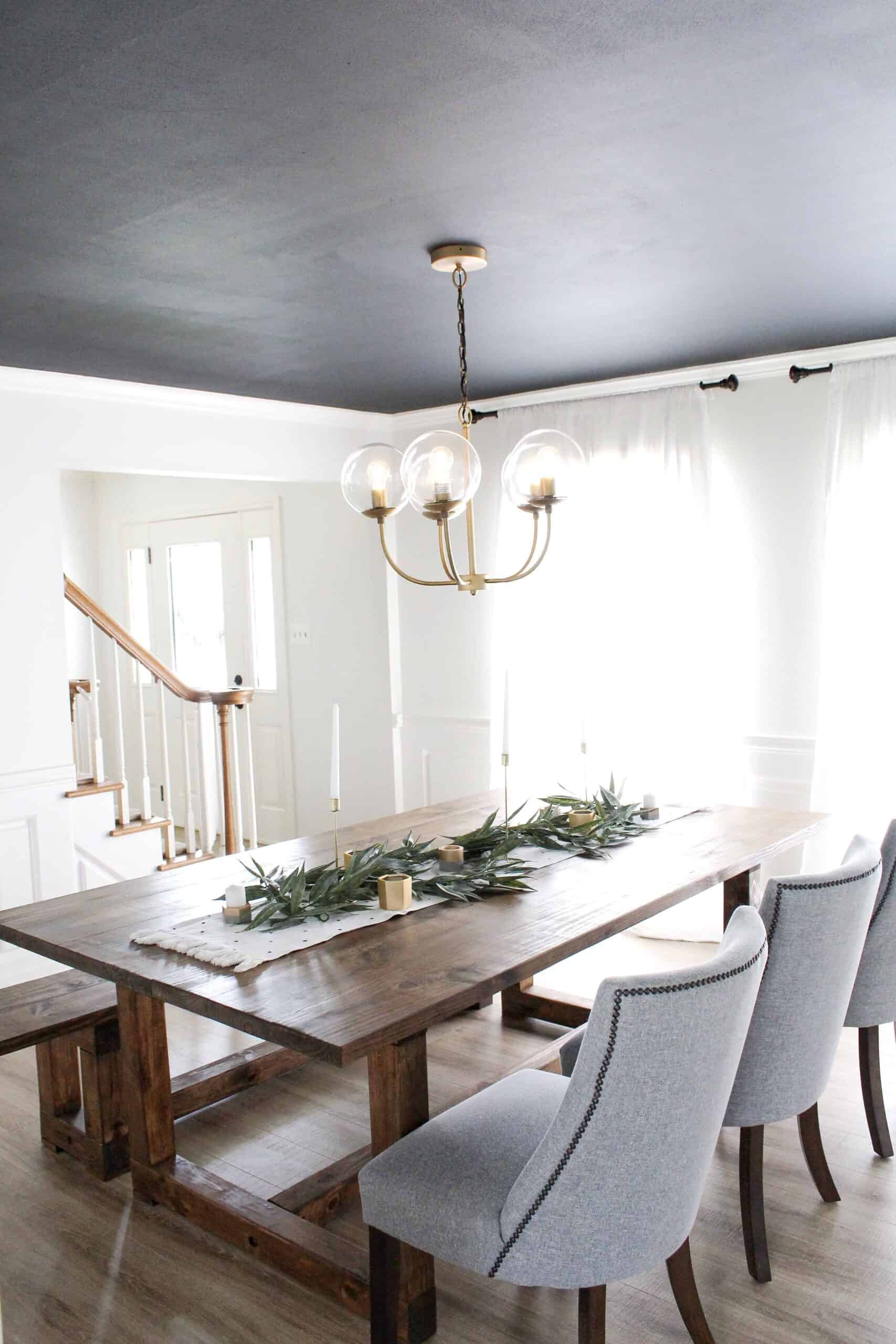 So for this room refresh our plans are:
Sanding the table and re-staining. I want it lighter like I said above. so we have been sanding it down, which is A HUGE JOB.
Taking out the current little hutch (photo below) and the shelves down to replace with a cane cabinet. That was my post last week, so it is done. I LOVE the end outcome for this DIY. We took down the shelves because they never were quite right. I am learning that thats part of decorating. Sometimes something you think you will love just doesn't work in your space. We replaced it with a cane cabinet for more storage and a more streamlined look.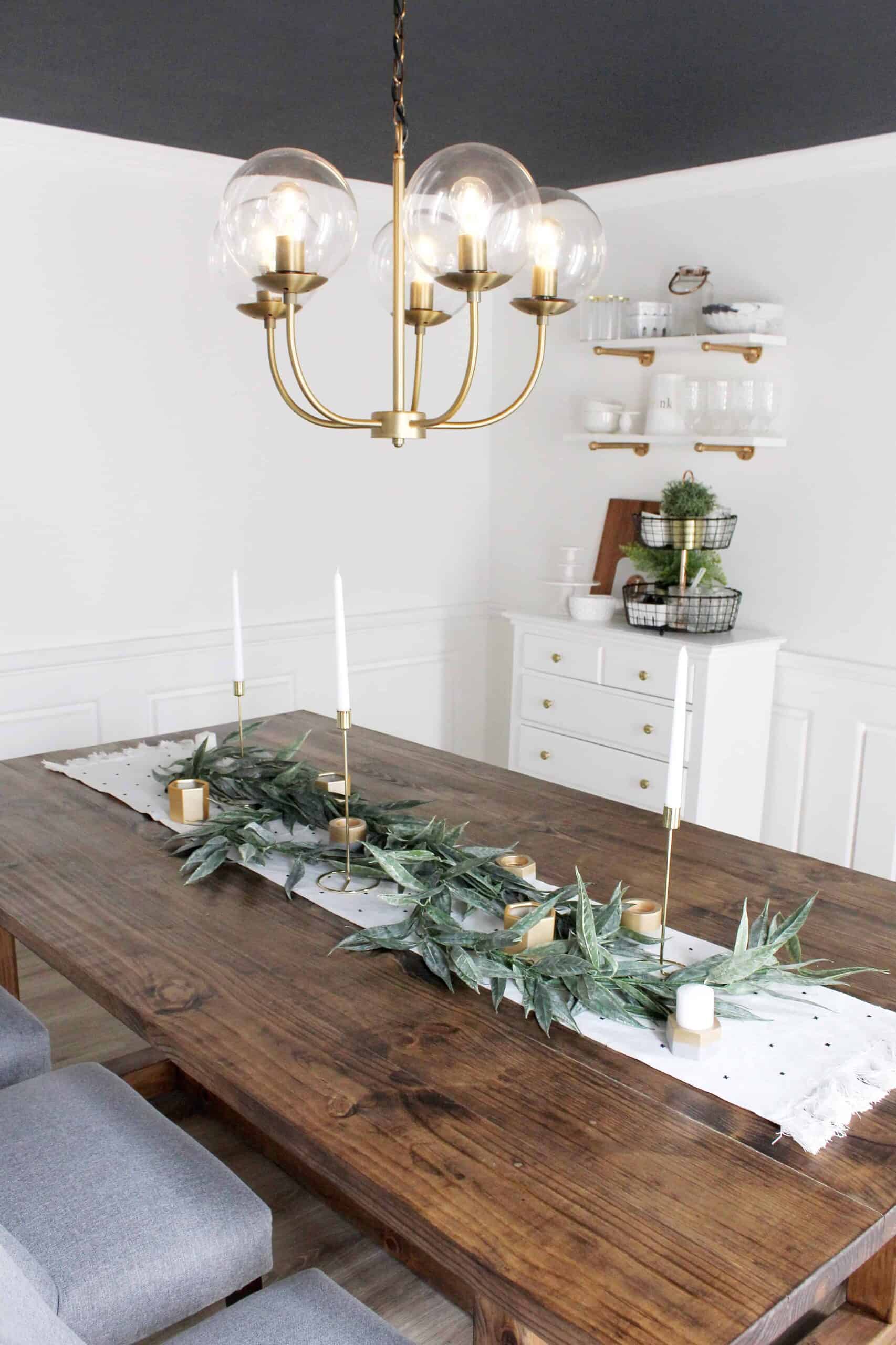 Changing the photo wall – I ultimately love the large prints of my kids. I have gone back and forth on what to do about this feature, because IKEA no longer sells those frames, so a change does have to happen. I ultimately think I want to keep the large pictures of the kids, so I plan to change the overall look of the frames and obviously add a 4th for sweet Goldie.
Possibly a rug. I am a bit torn on this. I think rugs can look gorgeous, but I also think they can just be a space to get dirty. I might take it to Instagram for a vote.
And last is NEW CHAIRS. I never loved the chairs that were at the table so decided to go with something new. I have some I love but I haven't fully decided on white or black until I see what I do as far as stain for the table.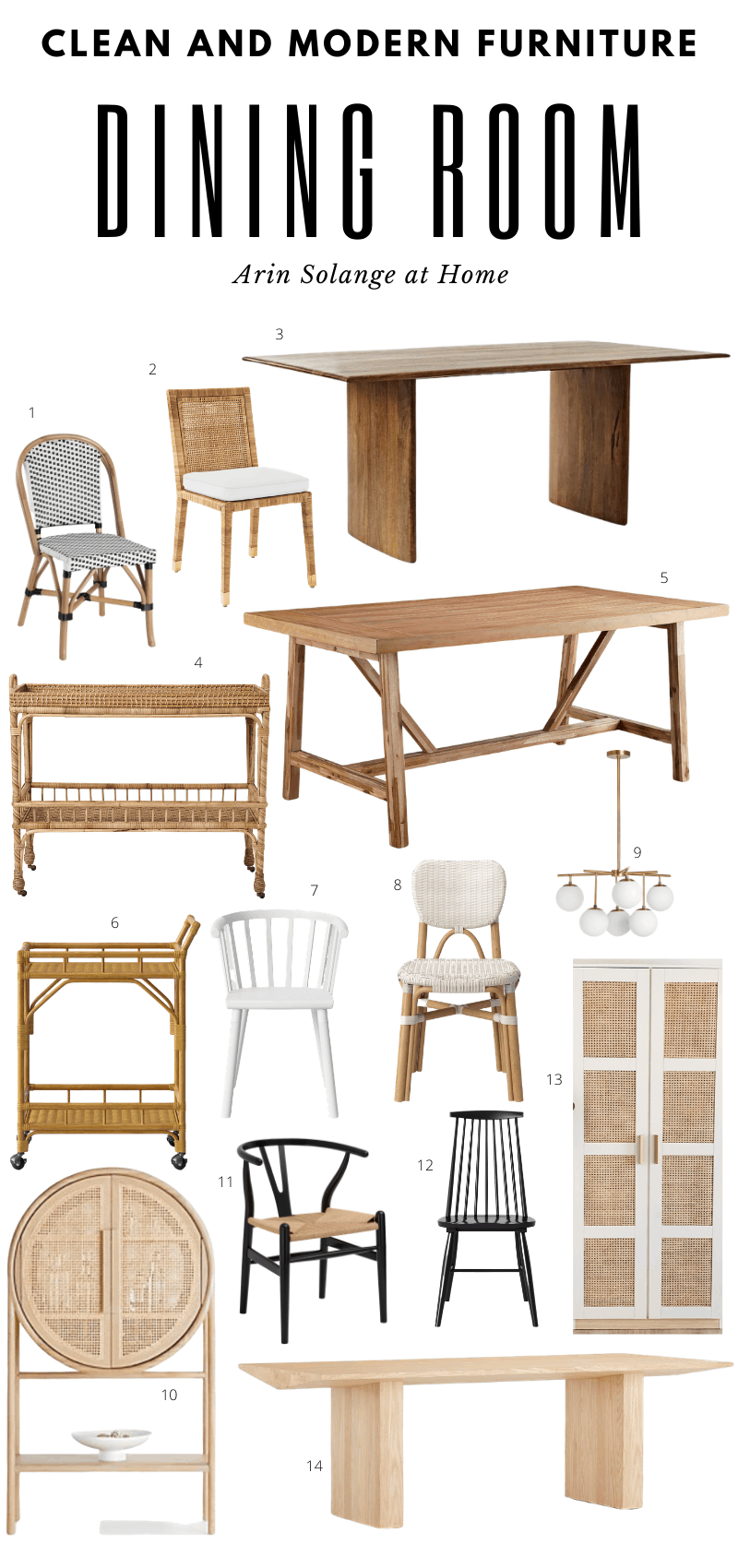 Dining Room Furniture
1 | 2 | 3 | 4 | 5 | 6 | 7 | 8 | 9 | 10 | 11 | 12 | 13 | 14
These are some really great, and affordable options, but also some splurge options. I think when you are doing a room you should do a bit of both at whatever level you are able. Because most of us can't spend a fortune on every aspect of the room!
March Room Refresh
As I said above – this is part of my March Room Refresh, and I wanted to make sure I touched on that. If you have no idea what I am talking about, check out this post. We are running an Instagram challenge helping you refresh a room in 1 month!
My friends Chrissy and Jen are running this challenge with me, and also have posts to share this week!
Jen is the queen of gallery walls – like seriously her gallery walls will literally blow you away, and she is giving you the download on how to do them yourself, here!
And Chrissy
If you have any questions on this post, or on dining room furniture feel free to leave a comment below, and be sure you check out the posts below before you leave!
Pin the Photo Below for Later