This weeks healthy recipe is one for the kids! My friend Jenny from Chocolate and Lace sent over her Healthy Chicken Nugget Recipe and I couldn't wait to share it with you!!  I feel like the only thing harder than coming up with simple, heathy recipes for myself, is coming up with options that are kiddo approved!  This recipe will be sure to please the whole family!!
Jenny's blog is full of amazing recipes, motherhood, travel, fashion and more!  She has two beautiful daughters, and is about the most beautiful mom you will ever see!! So make sure you check out her blog to learn a little more about her and get more great recipes!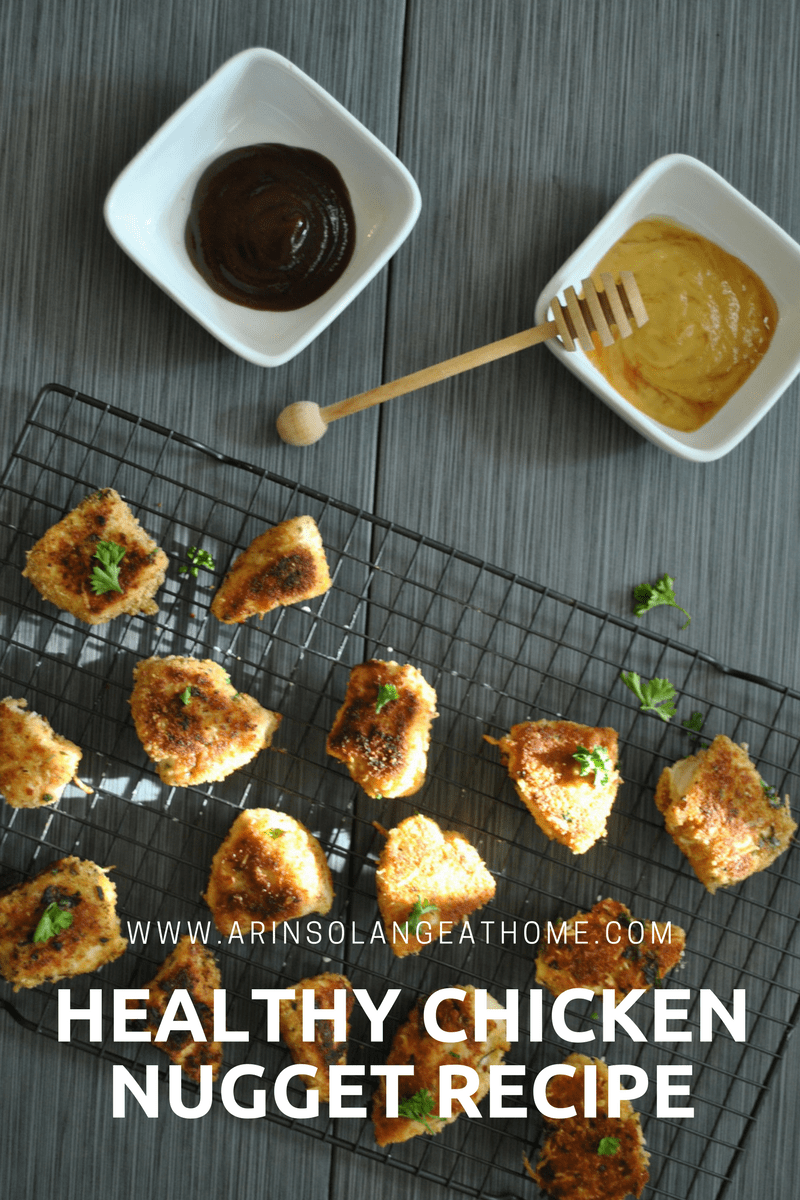 Healthy Chicken Nugget Recipe
Author: Chocolate and Lace
Recipe type: Dinner
Cuisine: American
Prep time:  
Cook time:  
Total time:  
Serves: 4-6
 Ingredients
1 lb chicken tenders, sliced in half
1½ cups bread crumbs
¼ cup fresh parsley, finely chopped
¼ cup grated parmesan cheese
1 clove garlic, grated or finely minced
1 egg
1 cup flour
salt and pepper to taste
EVOO
For the sauces choose your favorite BBQ sauce.
For the Honey Mustard use 2 TBSP of honey mixed with ½ cup of dijon or brown mustard.
Instructions
In a large skillet, heat 1 TBSP of EVOO over medium high heat
In a shallow dish mix together bread crumbs, parmesan cheese, garlic, parsley flakes and salt and pepper to taste.
In a second shallow dish place the one cup flour.
In a third shallow dish beat one egg with a fork.
Please the dishes in a row. Flour dish, egg dish and bread crumbs dish.
Dip each piece of tender in flour on both sides, then the egg on both sides and then cover in bread crumbs.
Place into the hot skillet.
Cook on each side until golden brown.
Serve with sauces + ketchup for the kiddos!
Be sure you check out Jenny's blog to get more recipes like this one, and I would love to hear what you and your family think of this recipe!!