Recently, I completed a makeover in my small home office. One of my favorite parts of this space is the gorgeous wallpaper that serves as the focal point. Home office wallpaper might be the easiest way to add a focal point to your workspace. It can also help you create a unique design element that will make your home office look and feel more inviting. With the right wallpaper, you can create an atmosphere that is both professional and stylish. Whether you're looking for something modern and minimalistic or something more traditional, there are plenty of home office wallpaper ideas out there that will suit any style. From bold colors to subtle textures, you can find the perfect wallpaper for you.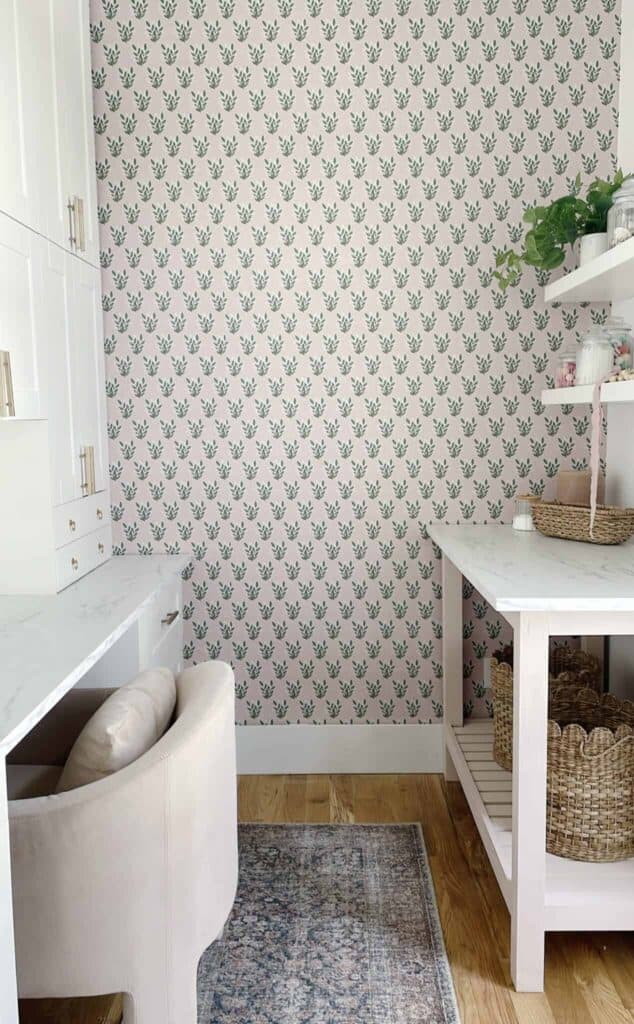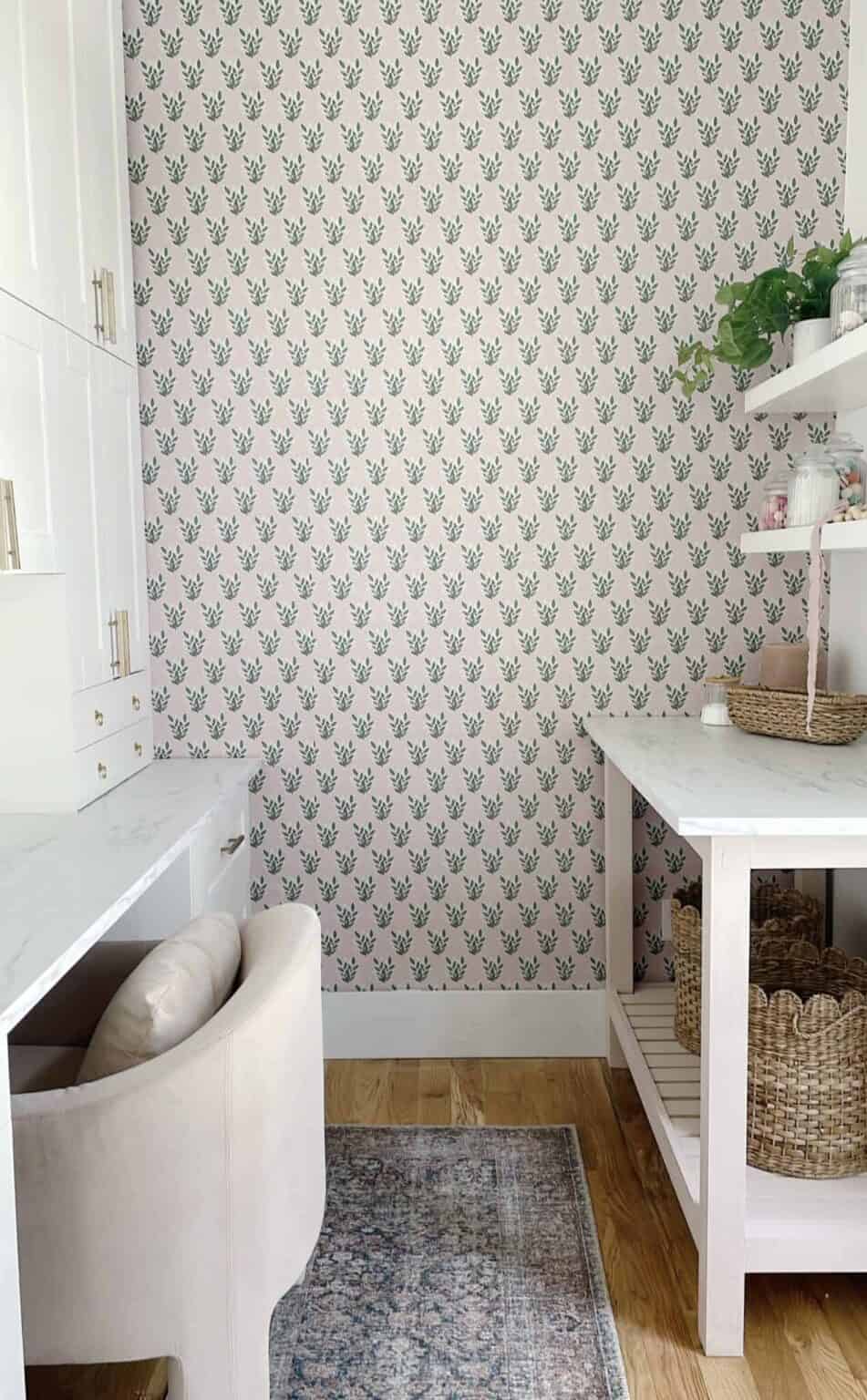 This post may contain affiliate links.
Home Office Wallpaper Ideas To Boost Your Decor
I absolutely love wallpaper. If you have followed my blog over the years, you'll know that I love using wallpaper to change the overall look of a room. I've wallpapered more rooms than I can count. Fortunately, companies today make applying your own wallpaper much easier than it used to be.
One of my favorite projects was Jack's black and white wallpaper. In his room, I used prepasted removable wallpaper from Spoonflower. It wasn't my first time, so with my husband's help, it took us just over an hour to hang. The tricky part was working around his windows and window sills. If you have tricky spots to work around, just take your time and be patient with those spots.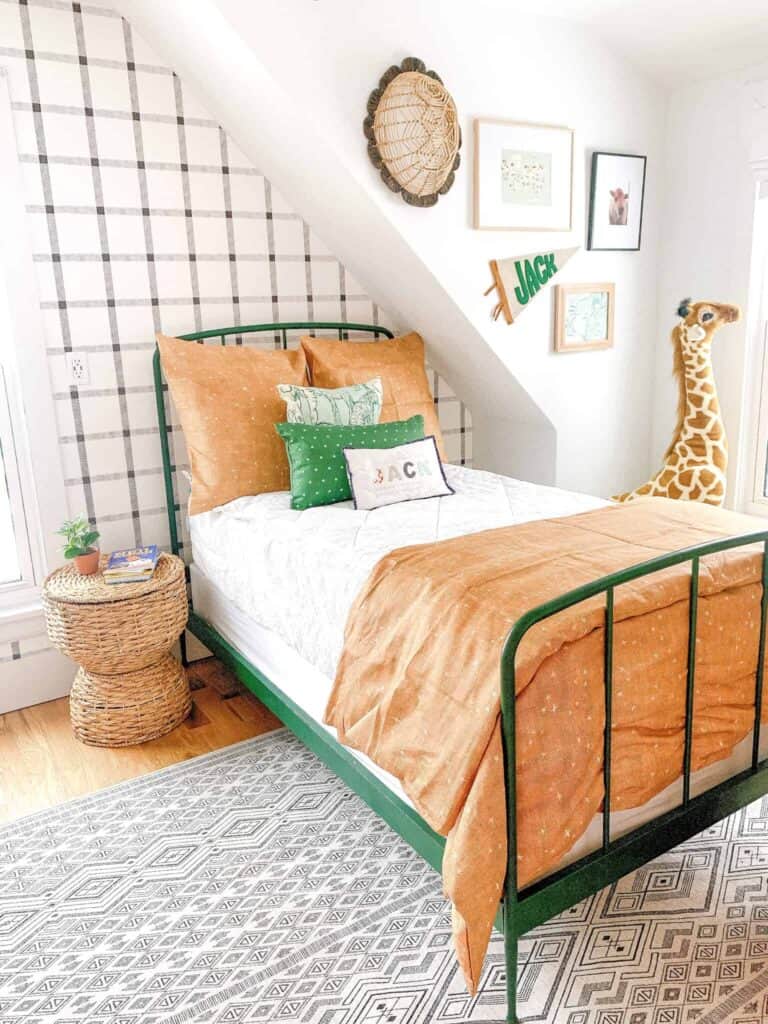 Ave's wallpaper has changed a couple of times, as you can see here and here. Both of the wallpapers I used were water activated and from Spoonflower. Since this wasn't a prepasted option, it did take a bit longer to apply. The biggest thing I will say is that it is a two person job. The wallpaper sets quickly so you have to make sure it goes on smoothly before it dries. Otherwise, this was an easy process with multiple hands helping. It took my husband and I a couple of hours to do one accent wall.
When we renovated our butler's pantry, I turned to Rifle Paper Company to get the perfect look. You can check out the pantry's reveal here. I will say that due to the pantry's narrow spacing, it was more challenging. Even with the more challenging application, the end result turned out great!
Lastly, one of my favorite spots in my house is my home office. Because I use it so much and it is where I get creative, I wanted it to bring me joy. When I teamed up with a local St. Louis company, Our Local Wallpaper Studio, I knew we'd design something amazing. I love bright and romantic, yet vintage feeling designs. So within my home office and the entire Arin Solange line of wallpapers, you'll notice that vibe. I loved including a bit of my own personality into these designs. You can shop the Arin Solange collection here. Use Code ARIN to save.
Wallpaper's History
So why is wallpaper such a great design choice? Wallpaper is a type of decorative material that is applied to blank walls to create a patterned or textured surface. It is typically made from paper or vinyl and is available in a wide range of designs, color schemes, and textures.
Wallpaper has been used as a decorative element for centuries, with the earliest known examples dating back to the 16th century. It became especially popular in the 19th and 20th centuries, as advances in printing technology allowed for more intricate designs and wallpaper patterns.
Today, wallpaper remains an excellent choice for home and commercial interior design. It can be used to add a burst of color, texture, and pattern to a room, and can be applied to one or more walls to create a focal point or accent piece.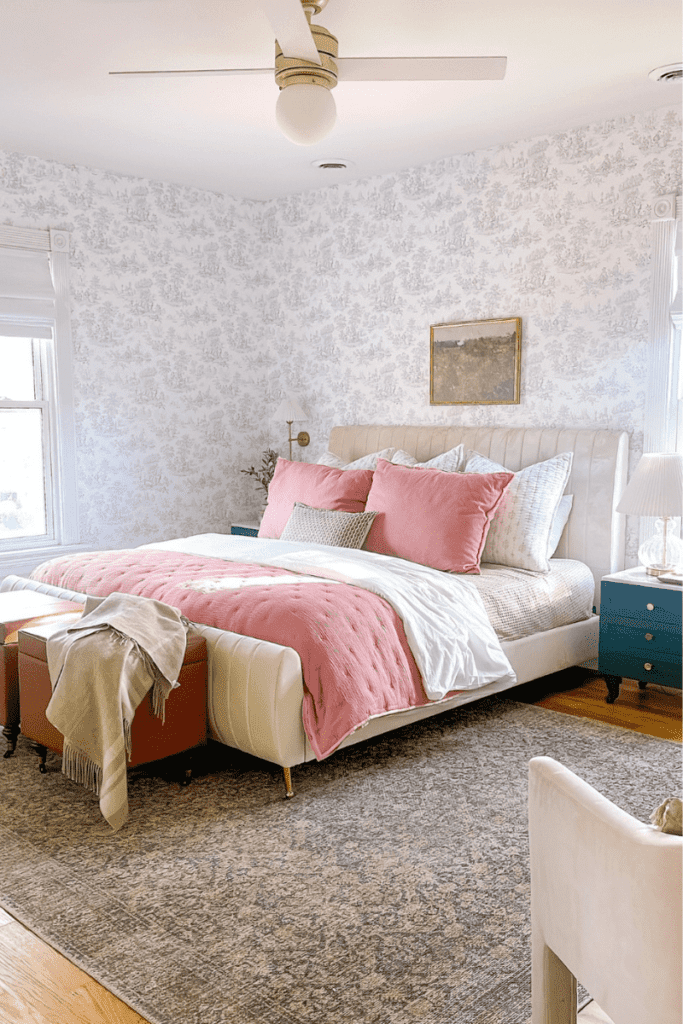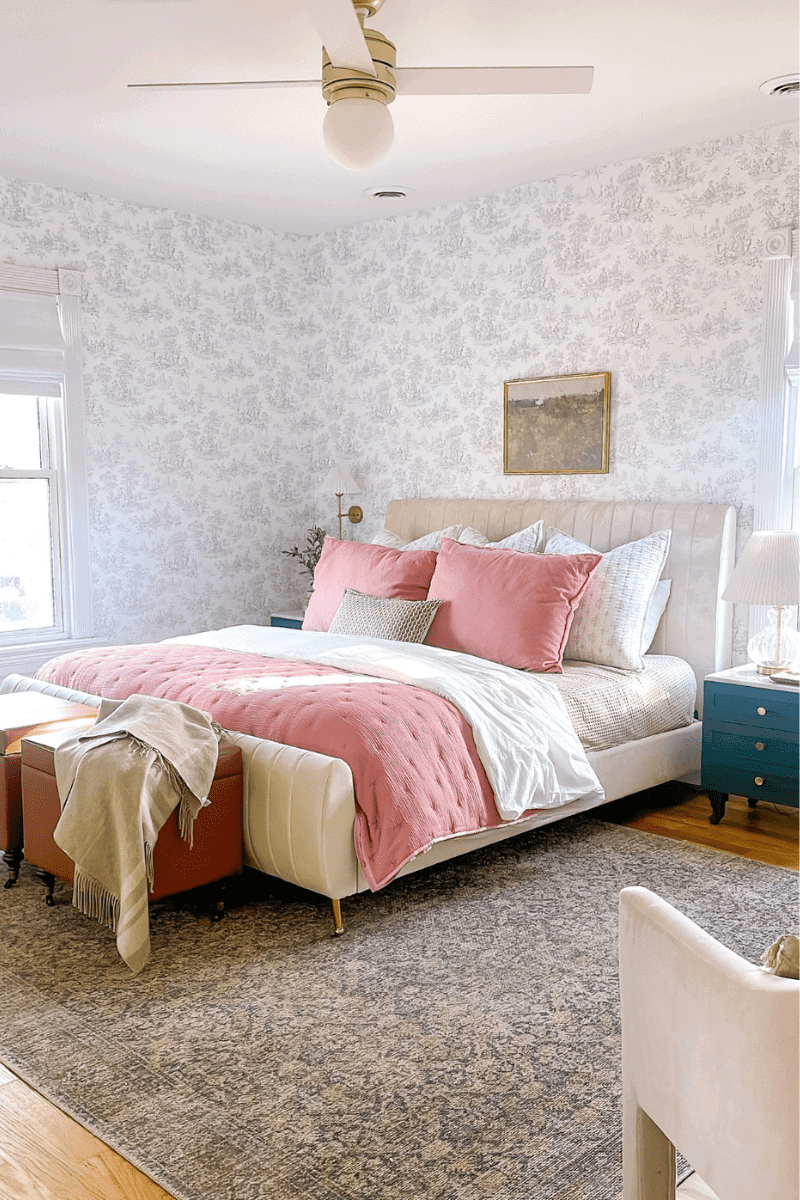 There are many different styles of wallpaper available, including traditional paper-based wallpaper, vinyl wallpaper, and non-woven wallpaper. Each type has its own unique characteristics and benefits, and the perfect choice of wallpaper will depend on factors such as the design style, the intended use of the room, and the level of durability required.
Overall, wallpaper can be a great way to add personality and style to a room, and with so many options available, there is sure to be a wallpaper design that suits any taste or aesthetic.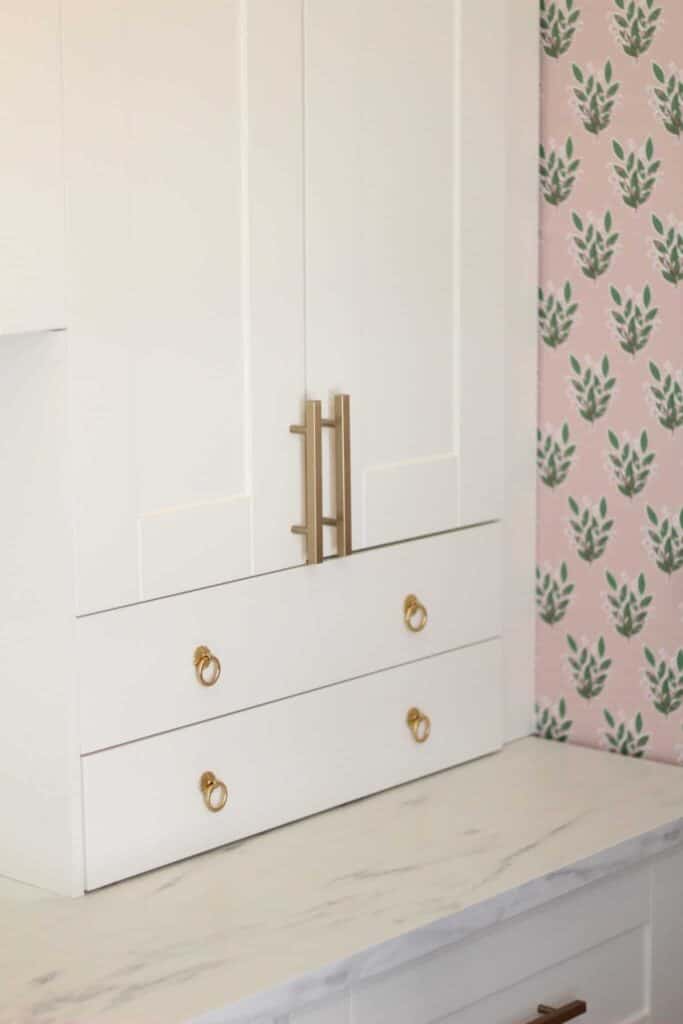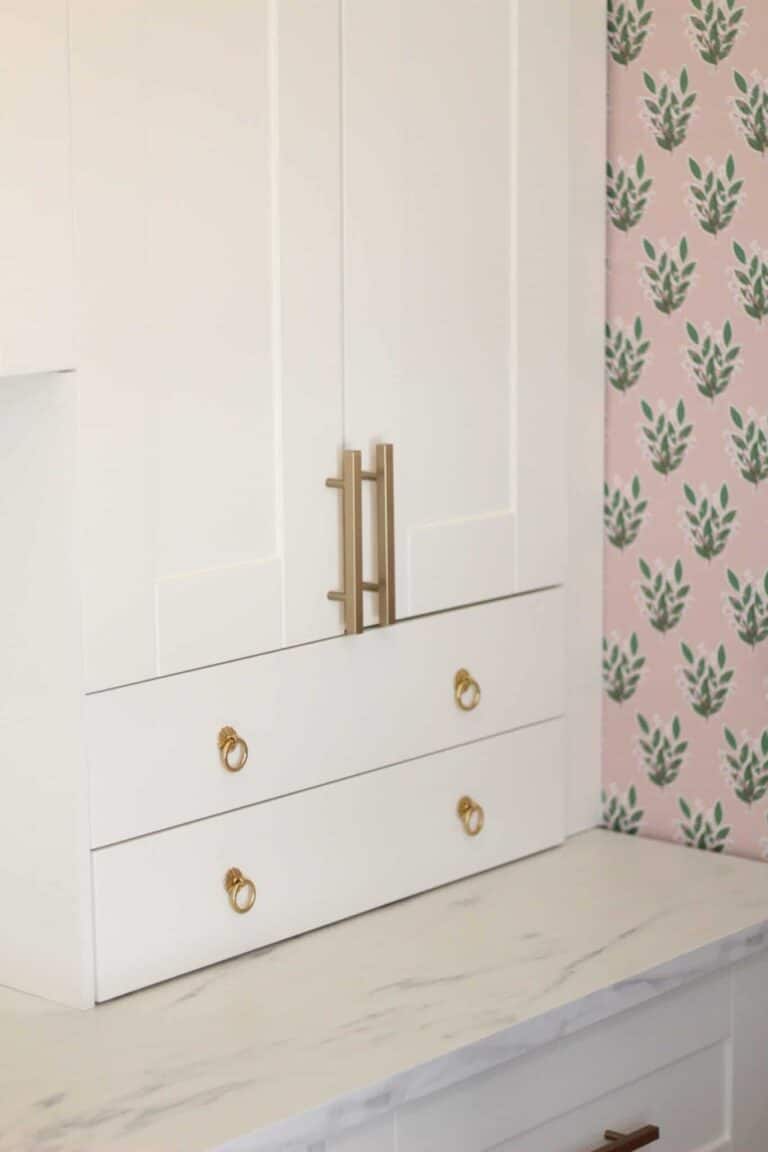 Tips To Choose The Right Wallpaper
Wallpaper can be a brilliant way to add a unique style to your home. But with so many options available, it can be hard to know where to start. Before we go over home office wallpaper ideas, there are a few things you should consider. First, determine the room you'll wallpaper and decide your scope. How much wall space will you cover? Then think about what your theme and design elements will be. Do you want something bold or subtle? Once you have the answers to these questions, it will be easier to pick out the perfect wallpaper for your home.
Determine The Room You'll Wallpaper
Wallpapering is an easy and cost-effective way to transform a room in your home. It can be used to add neutral colors, textures, or abstract patterns to any space.
When deciding which room you want to wallpaper, it's important to consider the size, function, and cost of the project. For example, if you're looking for the best way to update your home office or entire dining room, wallpapering is a great option that won't break the bank.
However, of course wallpapering one wall of an office will be cheaper than wallpapering the whole room. One wall of wallpaper can pack a punch if the design is bold. If you are wallpapering the whole room, I would recommend using a more subtle design so it doesn't overwhelm the space and decor.
You want the wallpaper to make a statement that coordinates with the furniture and decor, without taking away from it. With the right wallpaper design and installation techniques, you can create an attractive look that will last for years.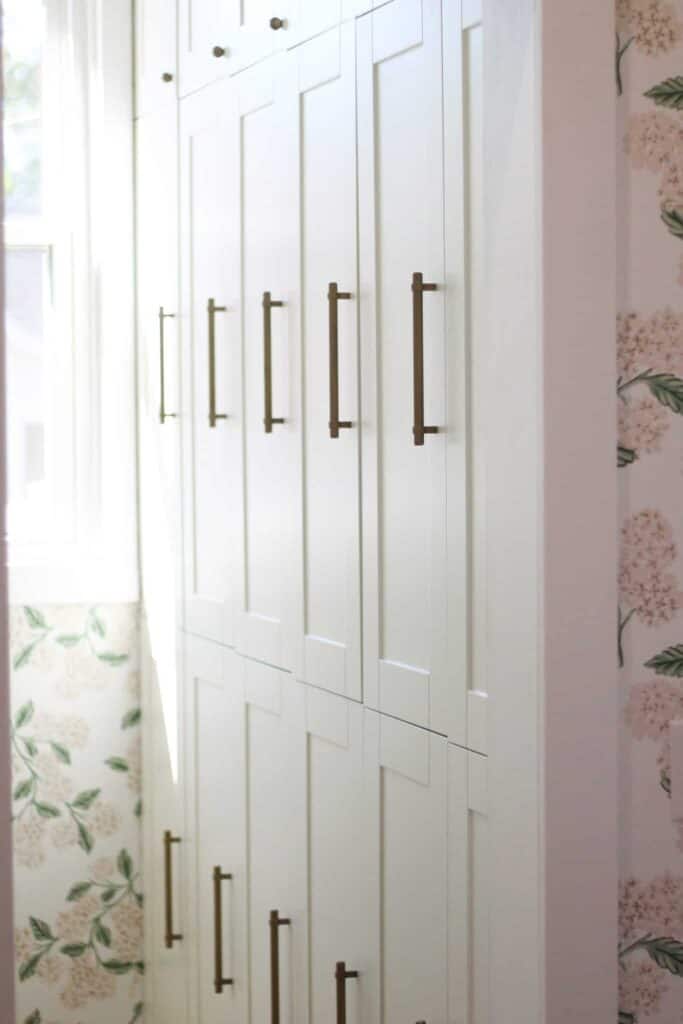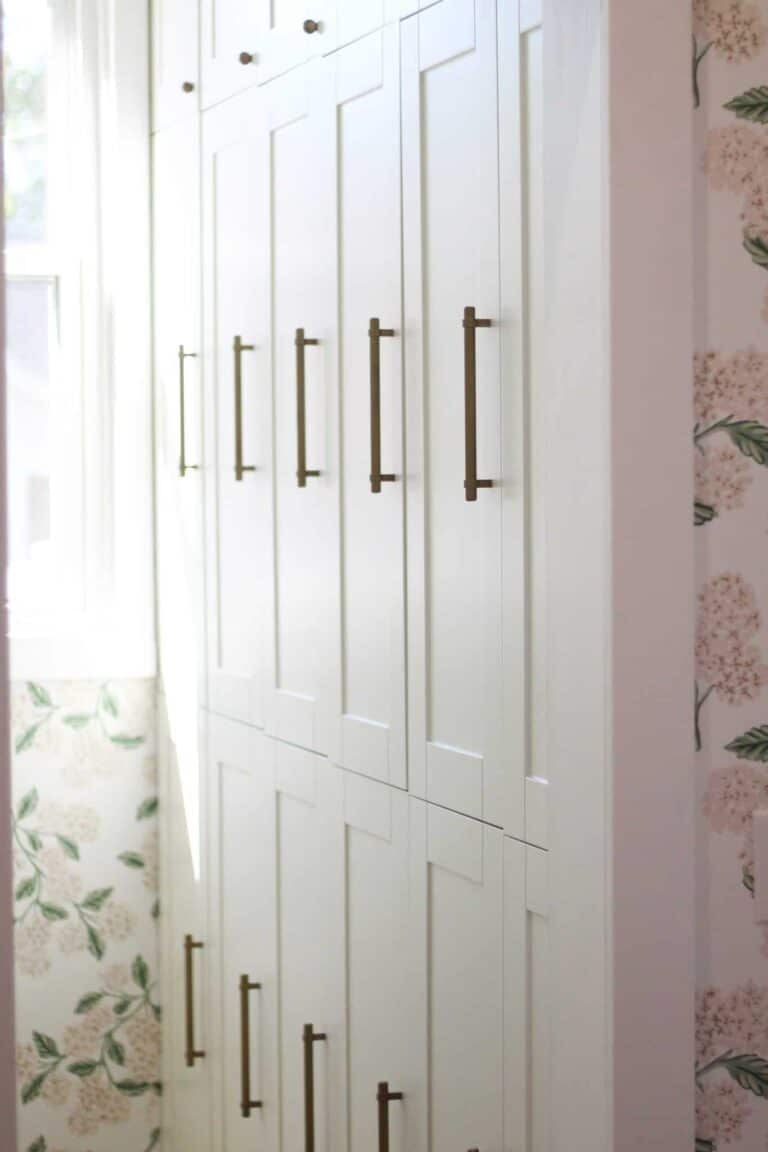 Decide Your Scope
Wallpaper is a great way to add style and personality to your home. Deciding on the scope of your wallpaper project can be a difficult task. Whether you want to create a feature wall or cover an entire room, there are many factors to consider such as budget, design, and installation. If you only want to cover one wall, your cost will be lower and you may be able to install it yourself. However, if you want to cover your entire office, the cost will be higher and you may want to consider hiring out the project.
Of course, you can do it yourself, but determine whether it is something you have the time and energy for as well as the skill to do. With careful planning and preparation, you can create the perfect wallpaper project that fits your needs and budget.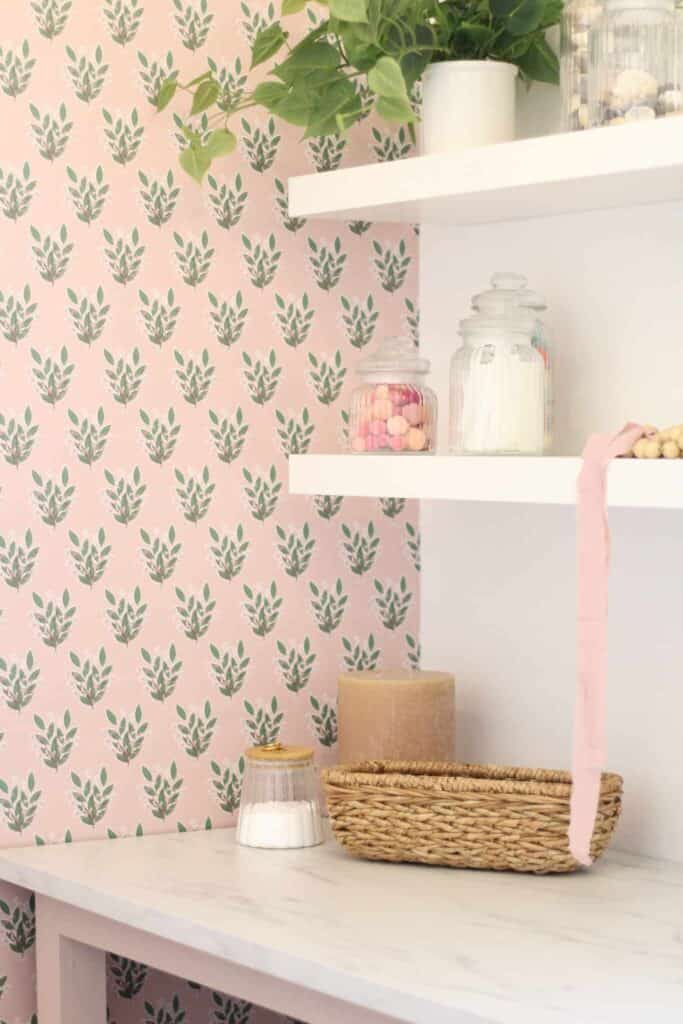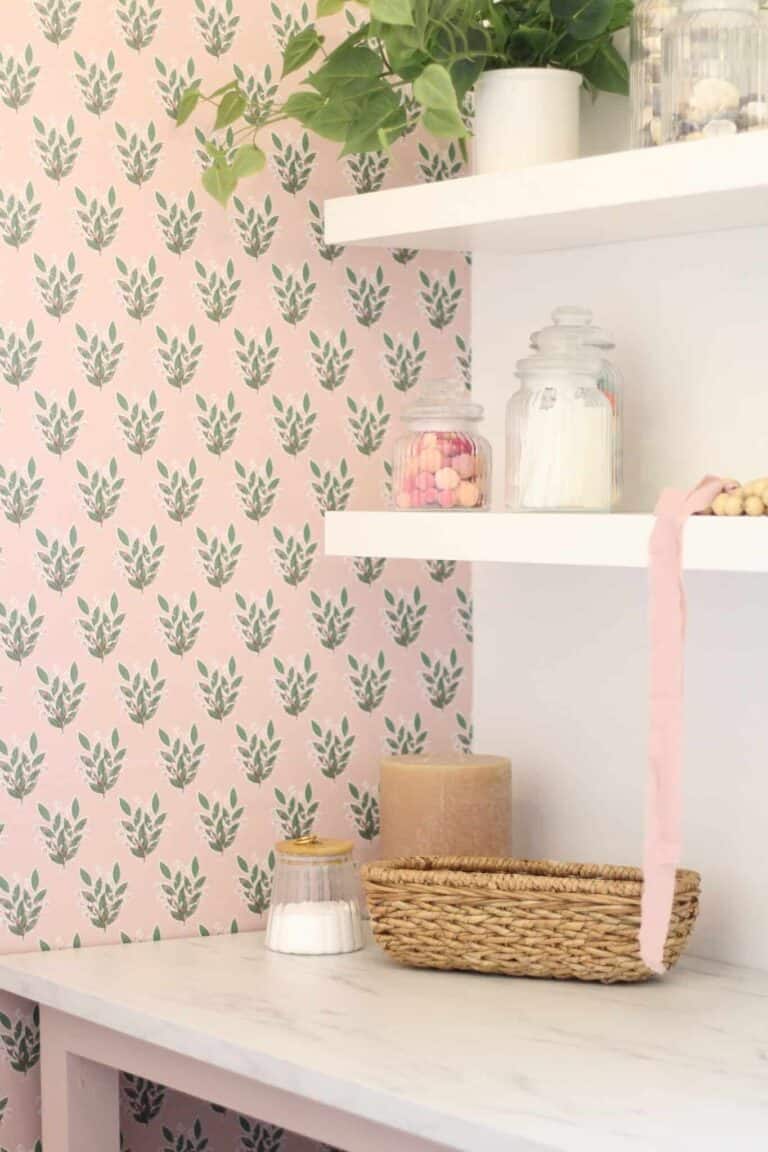 What Is Your Theme & Design Element
Wallpaper can be used to create a theme or mood for any room, from bright and airy to dark and moody. Whether you're looking for a more modern look, or something classic or unique, there's a wallpaper design out there that will fit your needs. By carefully selecting the right design elements such as color palette, texture and pattern, you can create an aesthetically pleasing look that will leave a lasting impression on your guests.
It can be used to create texture, depth and a sense of relaxation in an entire room or just on one accent wall. With the right wallpaper, you can create a unique look that will make your home stand out. Whether you want something flat or textured, there are plenty of options to choose from that will fit your theme and design element perfectly.
Whether you want to create an accent wall in your home office or cover the entire room, wallpaper can be used to create a bold statement or subtle patterned effect. It all depends on your desired mood and the design elements you want to incorporate into your space. With wallpaper, it's easy to bring out your personal style and make any room look amazing.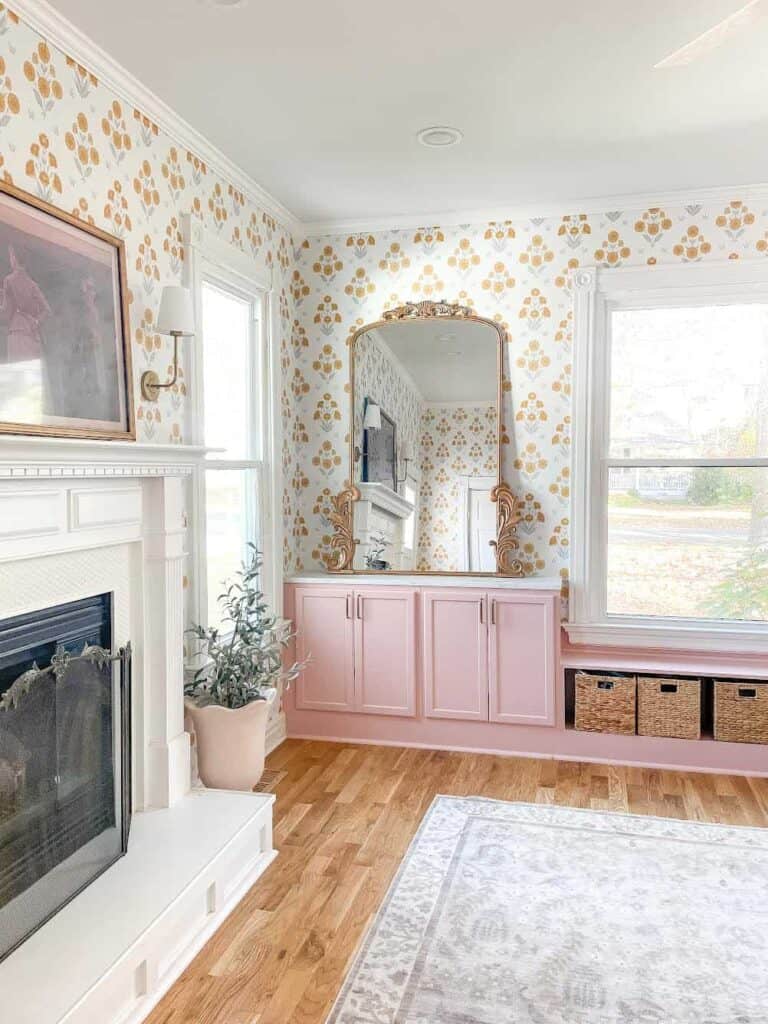 Planning Is Key
When it comes to selecting the perfect wallpaper for your space, planning is key. Don't skip this crucial step and take the time to order samples and put them up in your space. Live with them for a few days before deciding on a favorite. This will give you an idea of how the wallpaper looks in good lighting and how it interacts with any existing furniture or decorations.
By taking this extra step, you can make sure that you are selecting the best wallpaper for your home. You wouldn't paint a room without testing out the paint color in your space and looking at the natural light and furnishings in the room. The same can be said with wallpaper color.
It is also important to make sure you have enough wallpaper. I would recommend having twenty percent more than you think you'll need on hand. This is good in case you make a mistake or have an intricate pattern that needs to be lined up just right. Having more is always better than not having enough.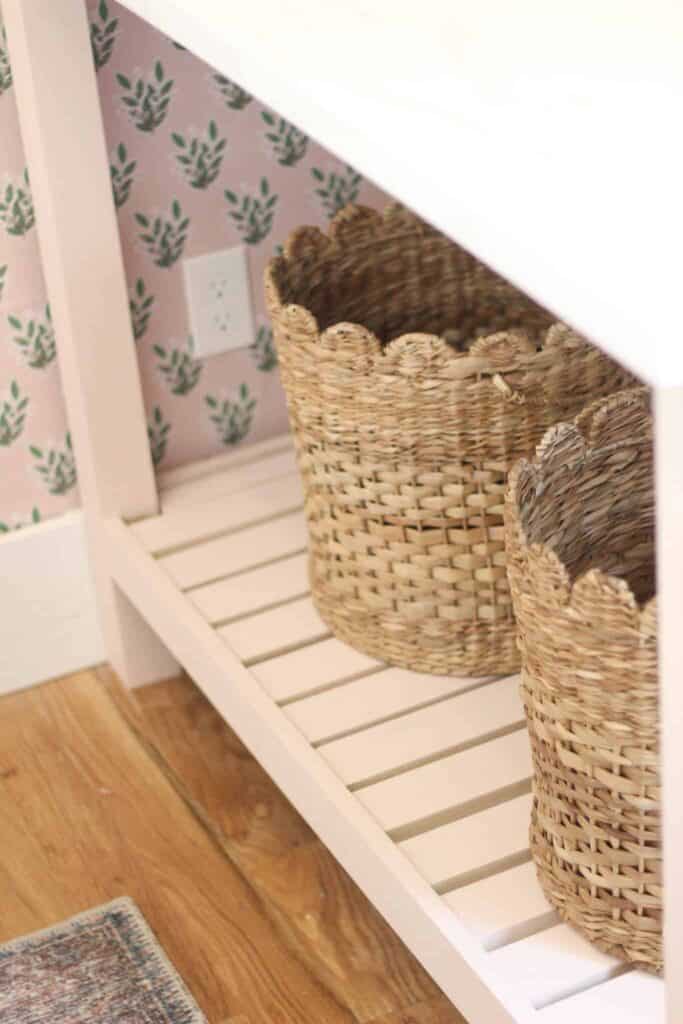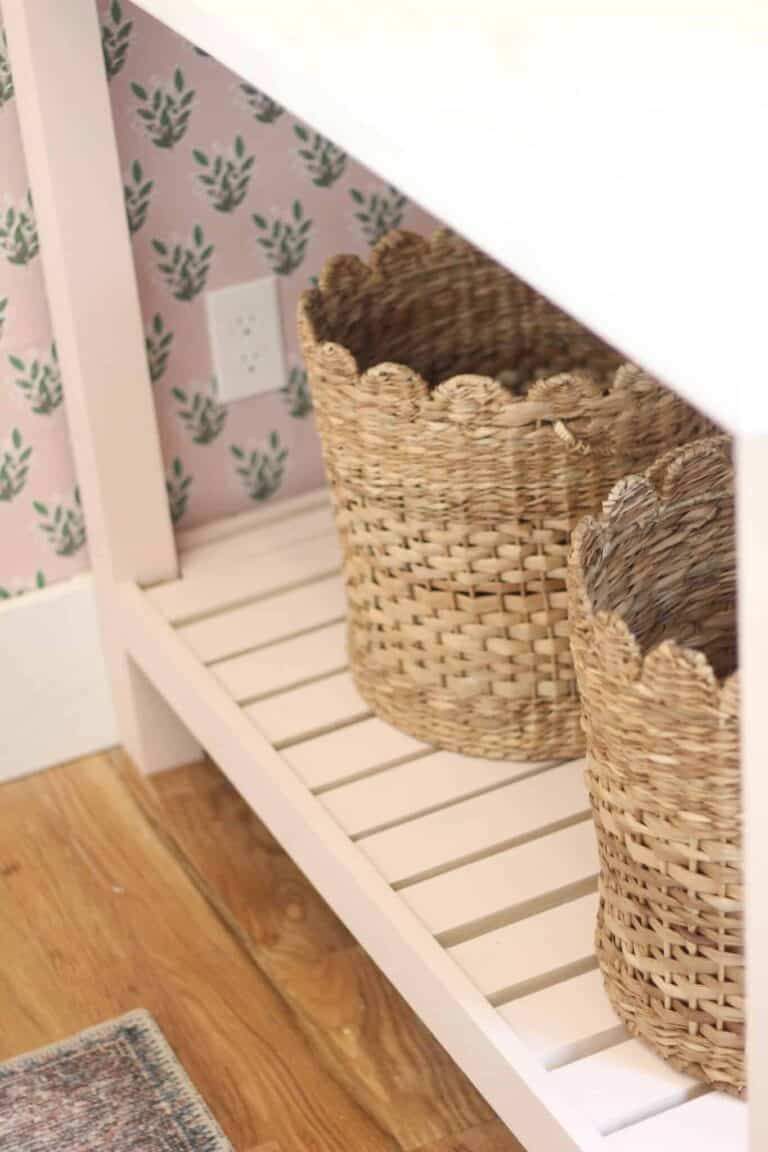 Wallpaper Installation
Whether you're looking for an accent wall, an entire room, or something in between, there is a wide selection of wallpaper available to fit any budget. The key is deciding whether you want to take on the project yourself or hire out if you haven't done it before and it's a big project. Professional wallpaper installers can help ensure that the job is done correctly while saving you time and energy.
Another option is peel and stick wallpaper versus traditional wallpaper. Peel and stick may be the perfect option for your home if you are a beginner but don't have the budget to hire out the project. There are so many peel and stick options out there that many people have success with. It also tends to be a cleaner choice than using paste on a standard wallpaper install.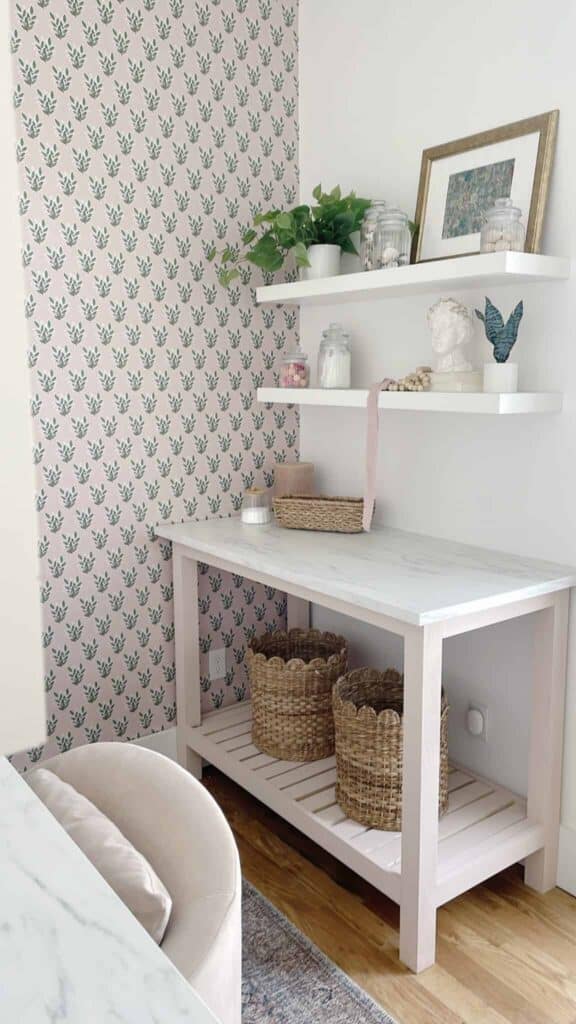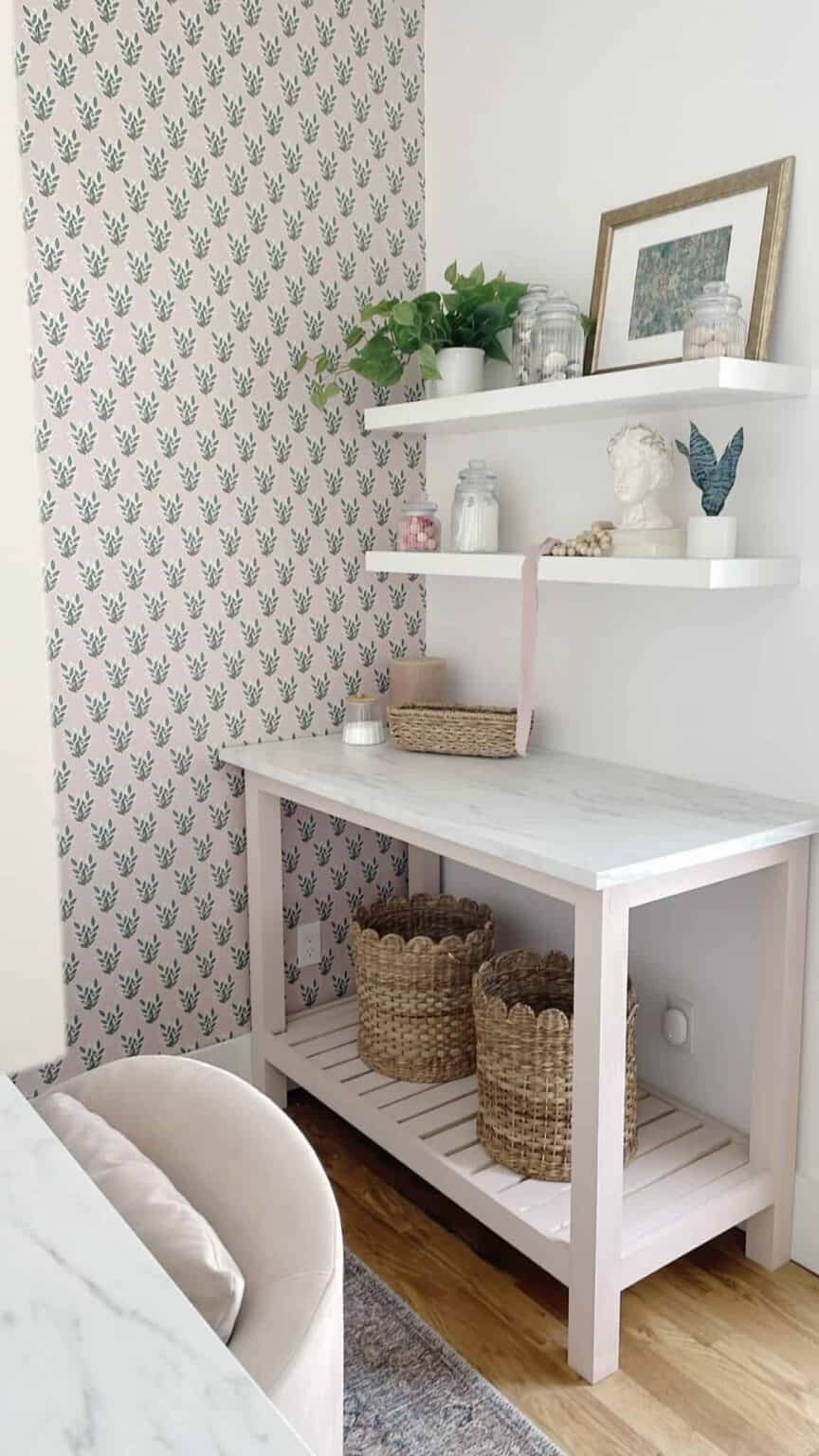 Home Office Wallpaper Ideas To Boost Your Decor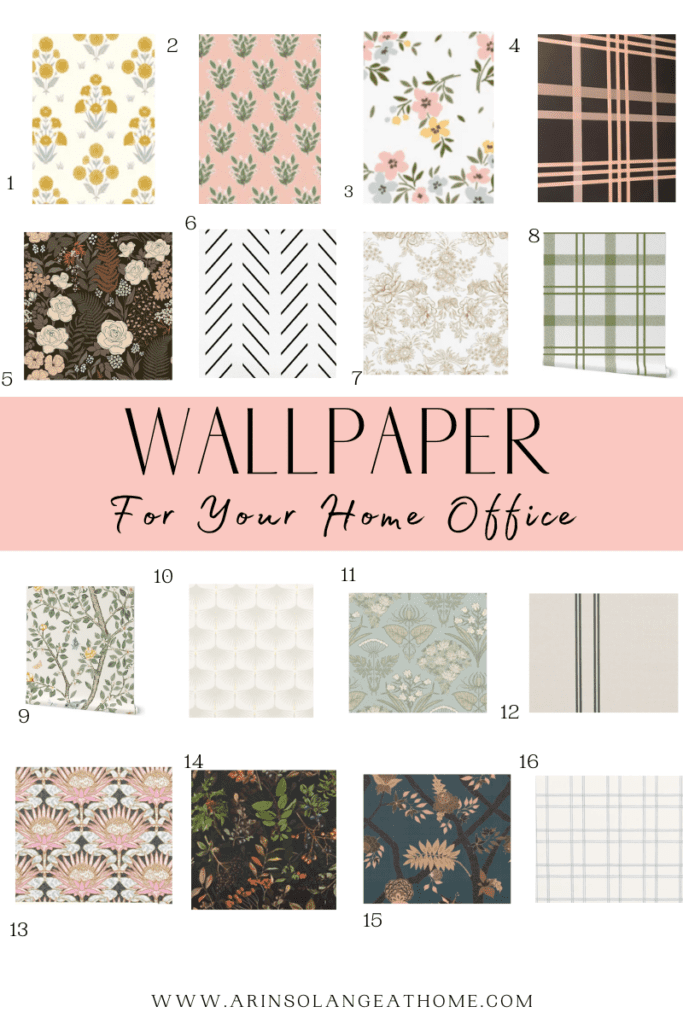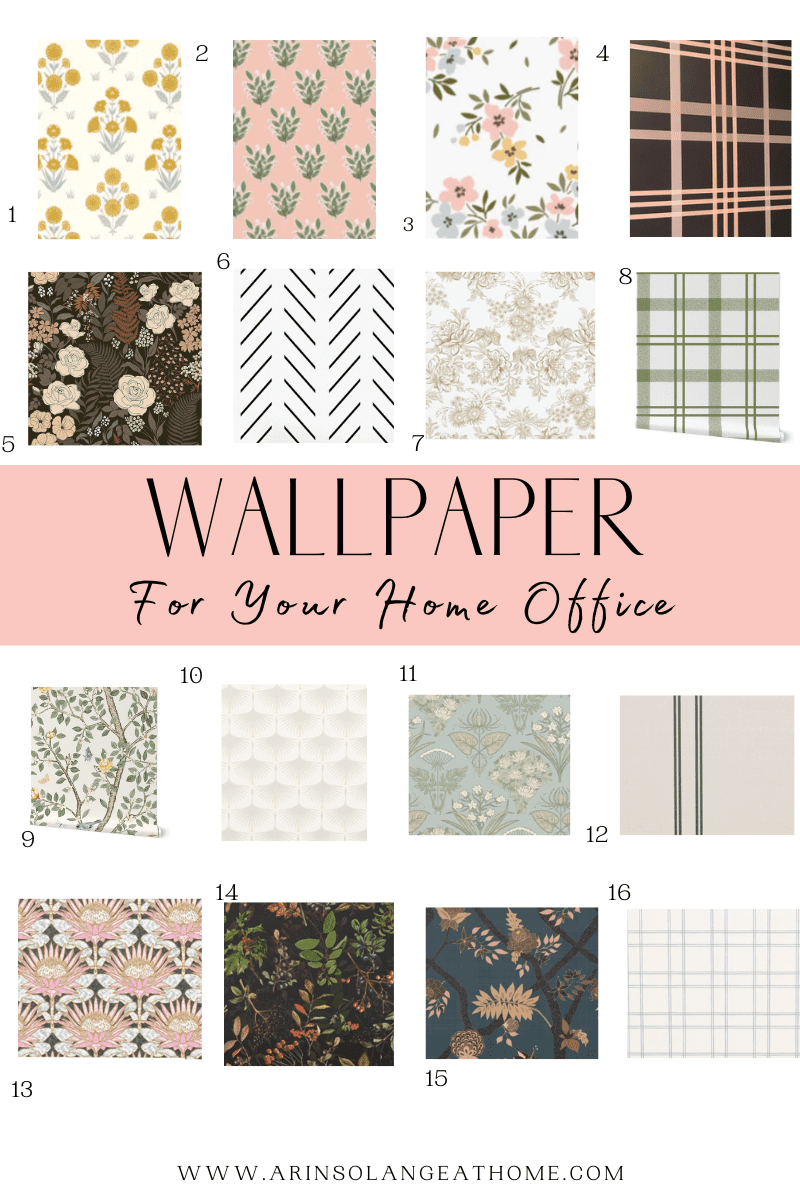 1 | 2 | 3 | 4 | 5 | 6 | 7 | 8 | 9 | 10 | 11 | 12 | 13 | 14 | 15 | 16
Other Posts You'll Love
Functional Butler Pantry Reveal | Home Office Makeover | Jack's Room | Daisy Wallpaper
Follow Social For The Latest & Greatest
Pin This Photo Below For Later

Your wallpaper style should allow your work area to suit your personality and create a good place for you to boost productivity with a cozy feel. I hope these home office wallpaper ideas give you some great inspiration for our own home. Take the time to sample different patterns, colors, and textures. If you plan to do the project yourself, looking into peel and stick options are always a great starting place for beginners. I hope these options inspire you to create your very own sanctuary to be productive and also creative. Let me know below where you find your home office's wallpaper and be sure to pin the photo below for later, and if you don't already – follow me on Instagram (@arinsolange) and Tik Tok (@arinsolange) for more fun!