We have officially lived in our home for one year!! To see the before photos of many of these spaces check out the tour from when we moved in!
The biggest changes all around were with paint, lighting (adding it and changing it) and flooring!  I will link to posts of more detailed after photos, and hopefully this just continues to grow and change!! Let me know if you have any questions!!
House Tour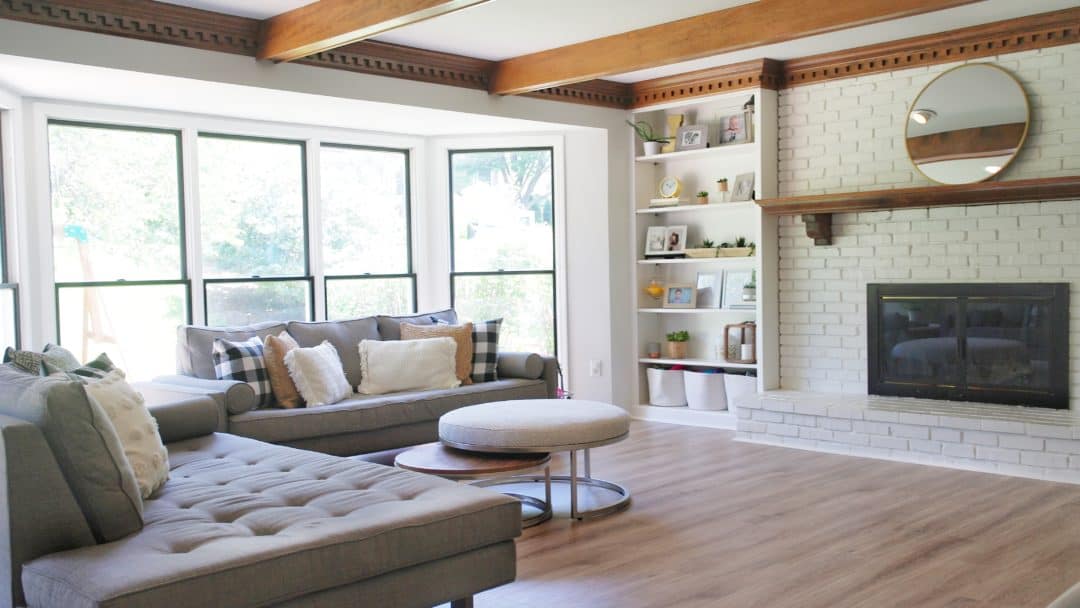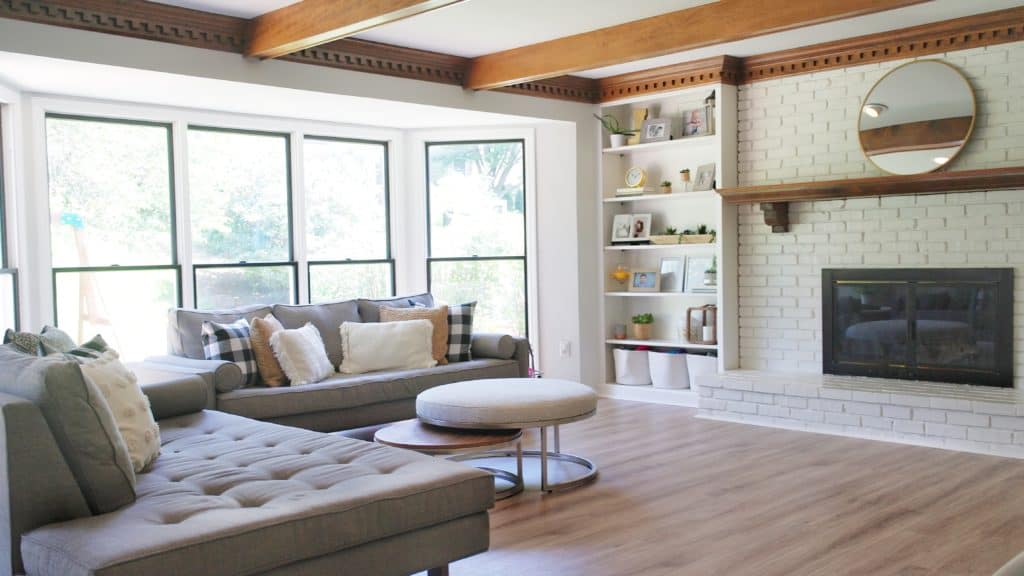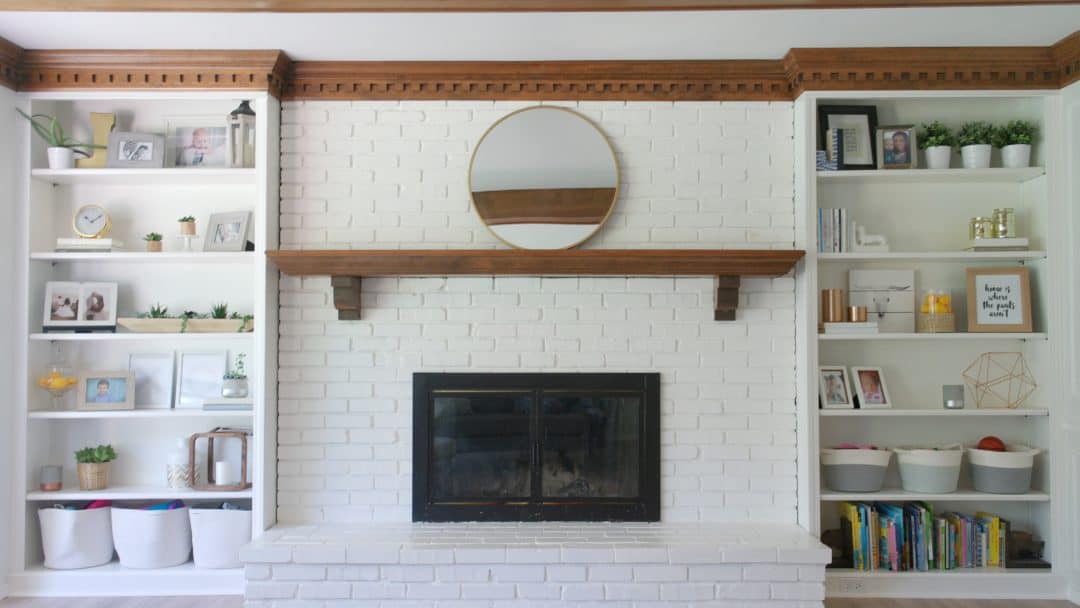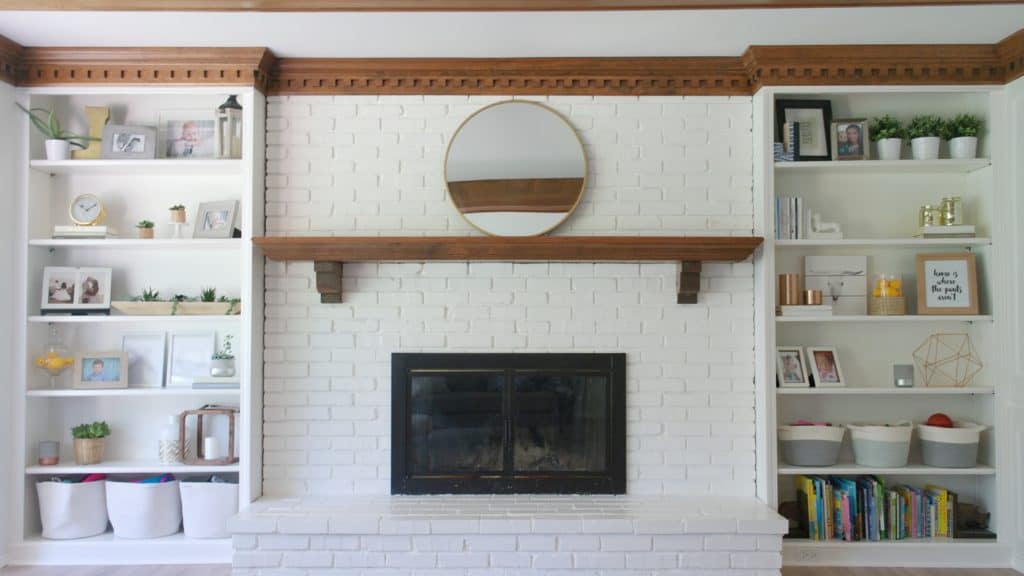 Living room: Painted in Behr Irish Mist, new floors, painted wood windows black, painted all trim and doors white.  Fireplace and built ins were repainted/painted white (fireplace was previously more of  a speckled white)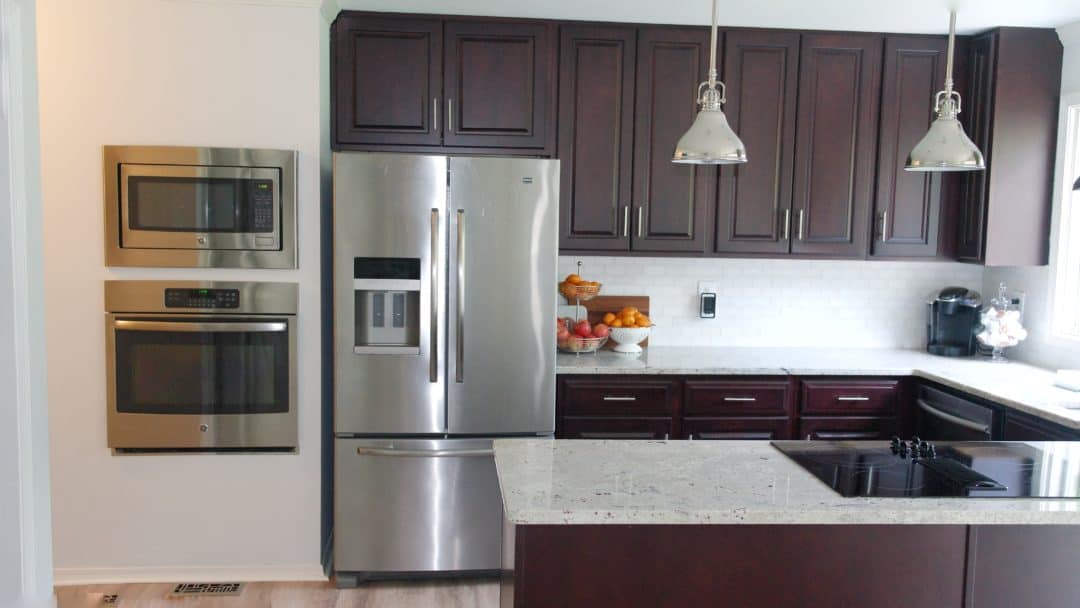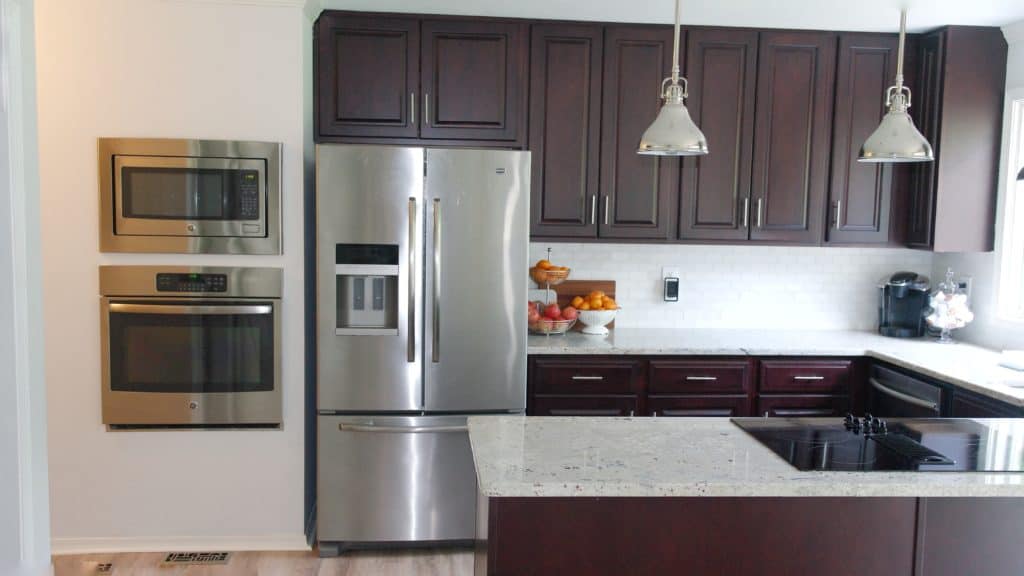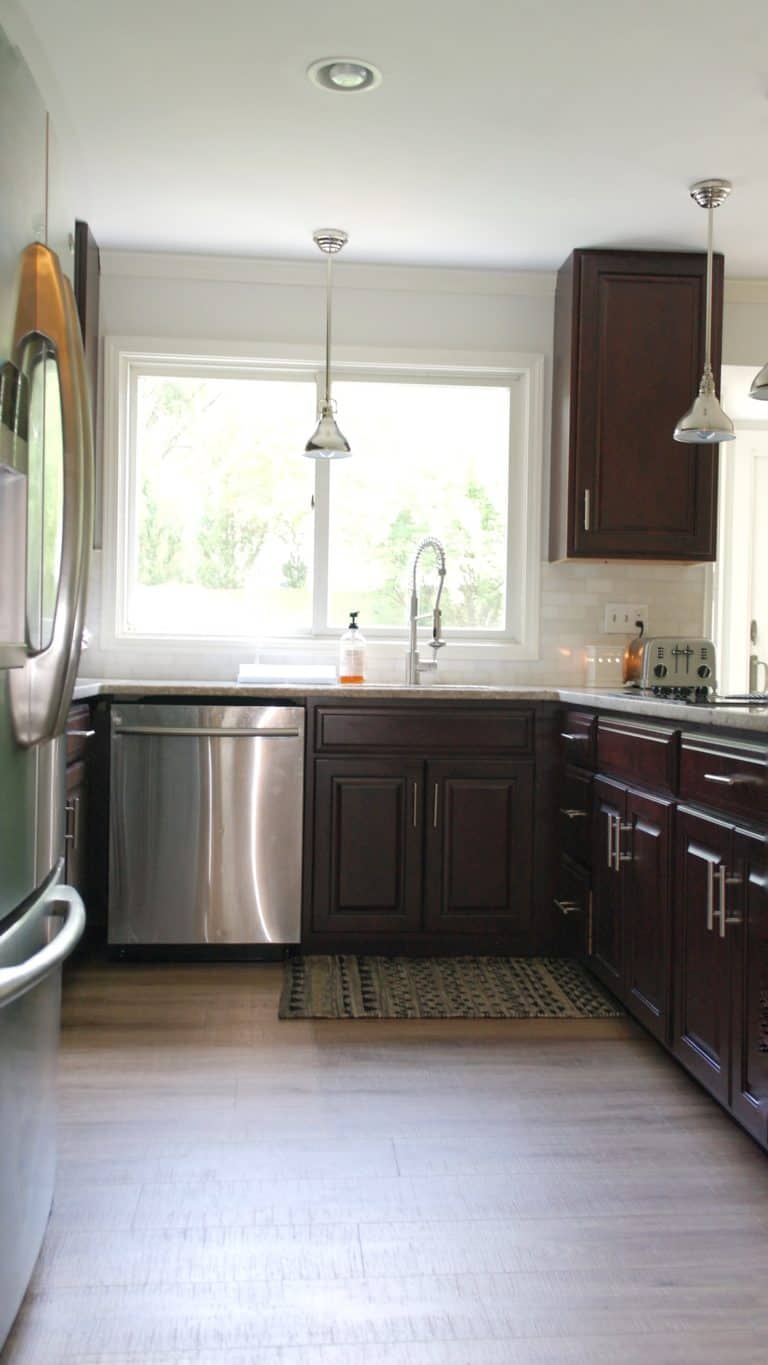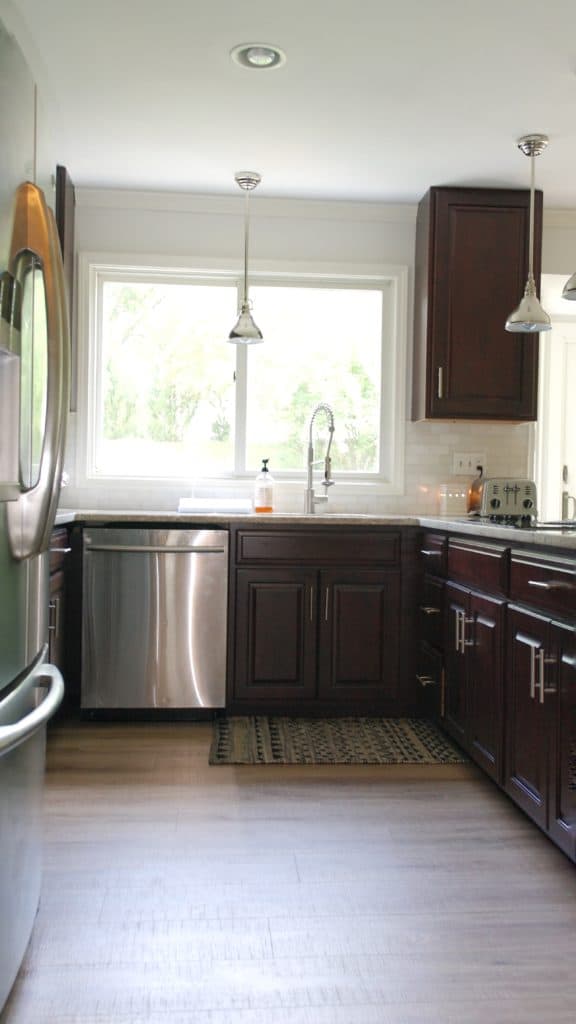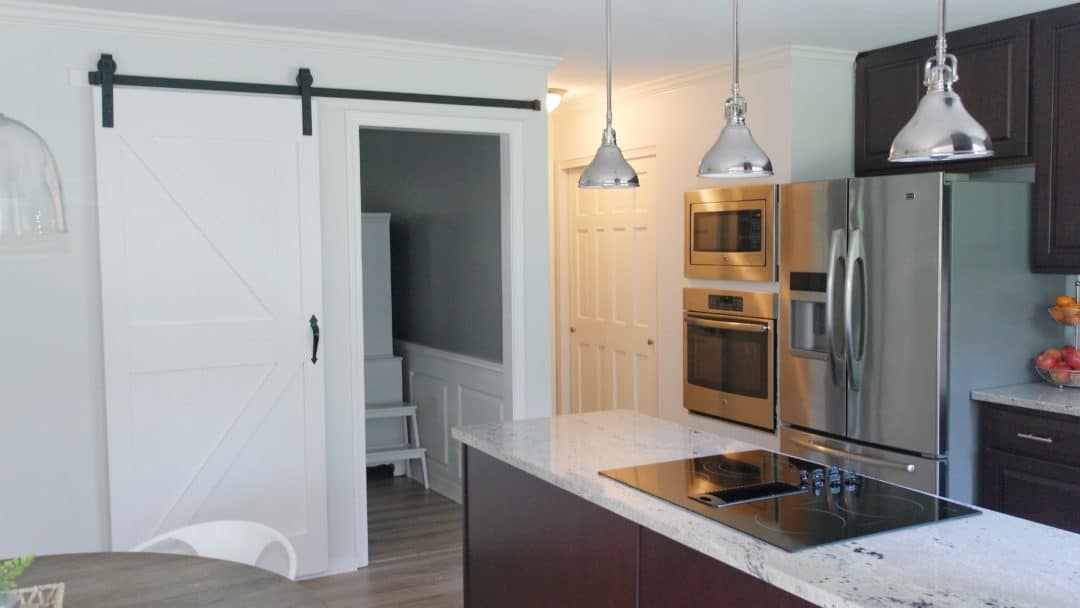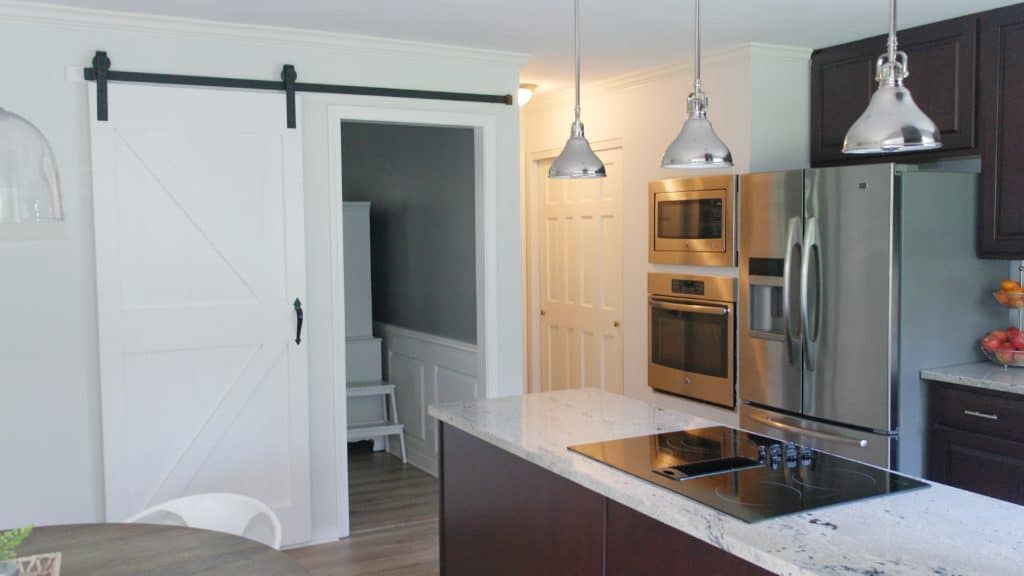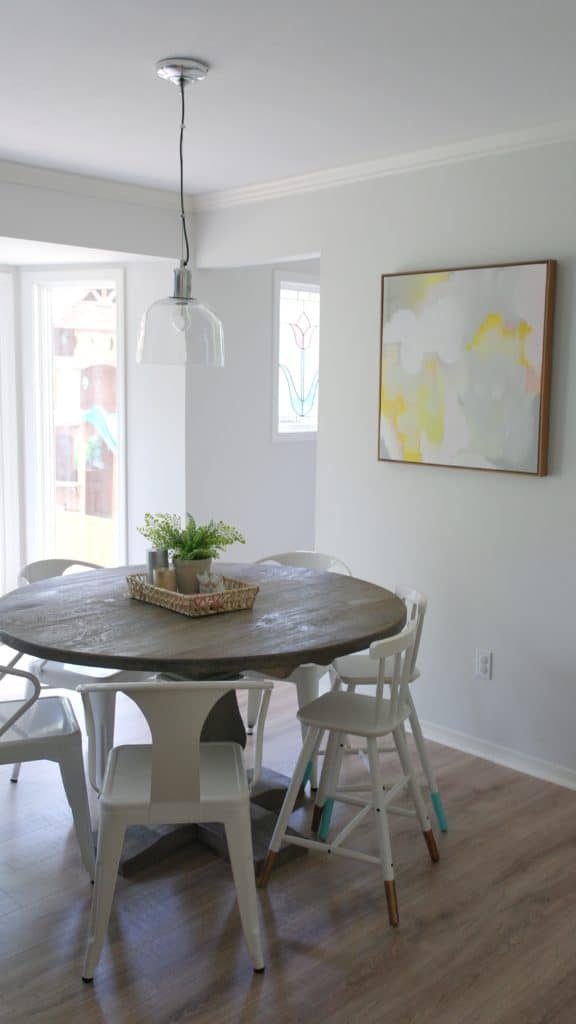 Kitchen: New faucet, New oven and microwave in wall, New lighting, new flooring, Paint: Behr Irish Mist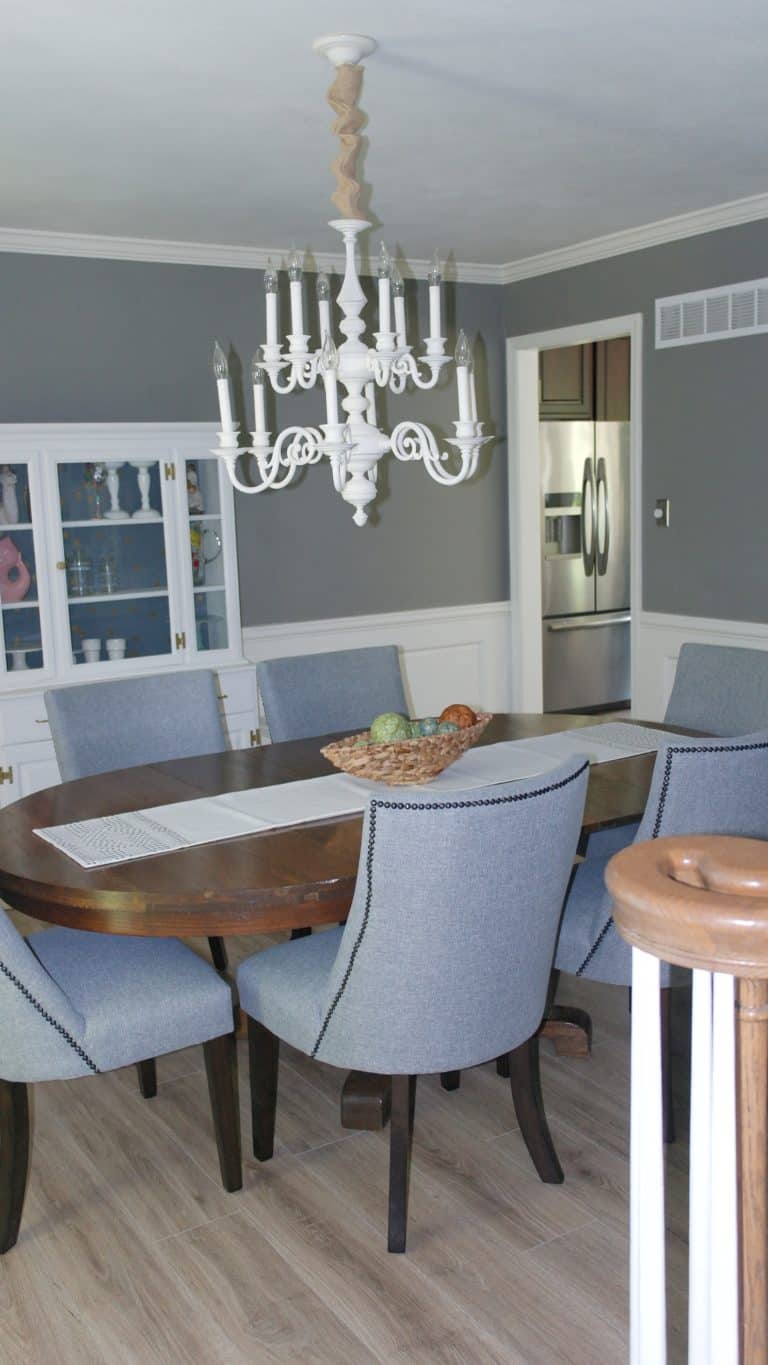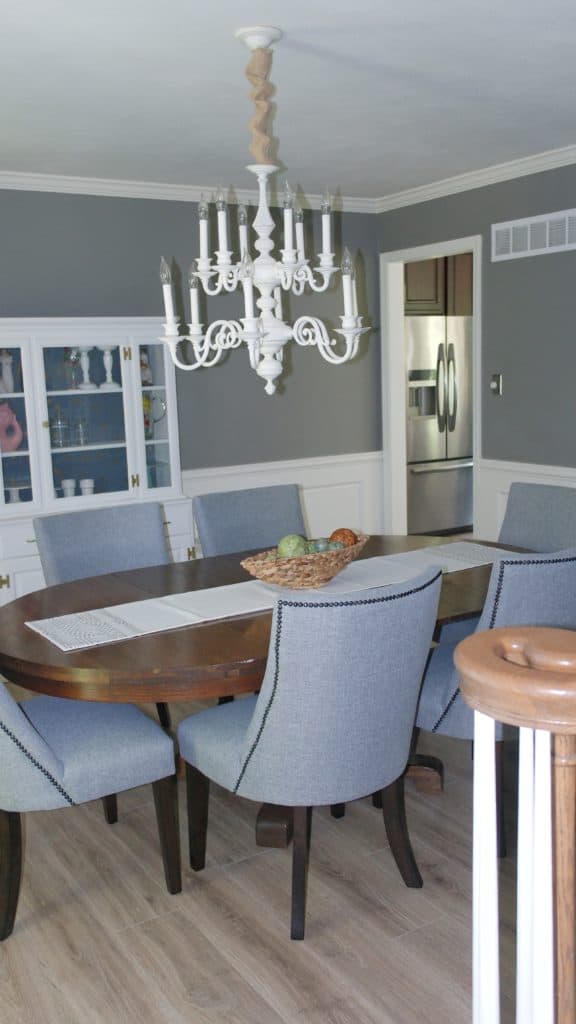 Dining Room: New floors, New light, Barn door (THIS IS NEXT ON MY LIST TO UPDATE – STAY TUNED)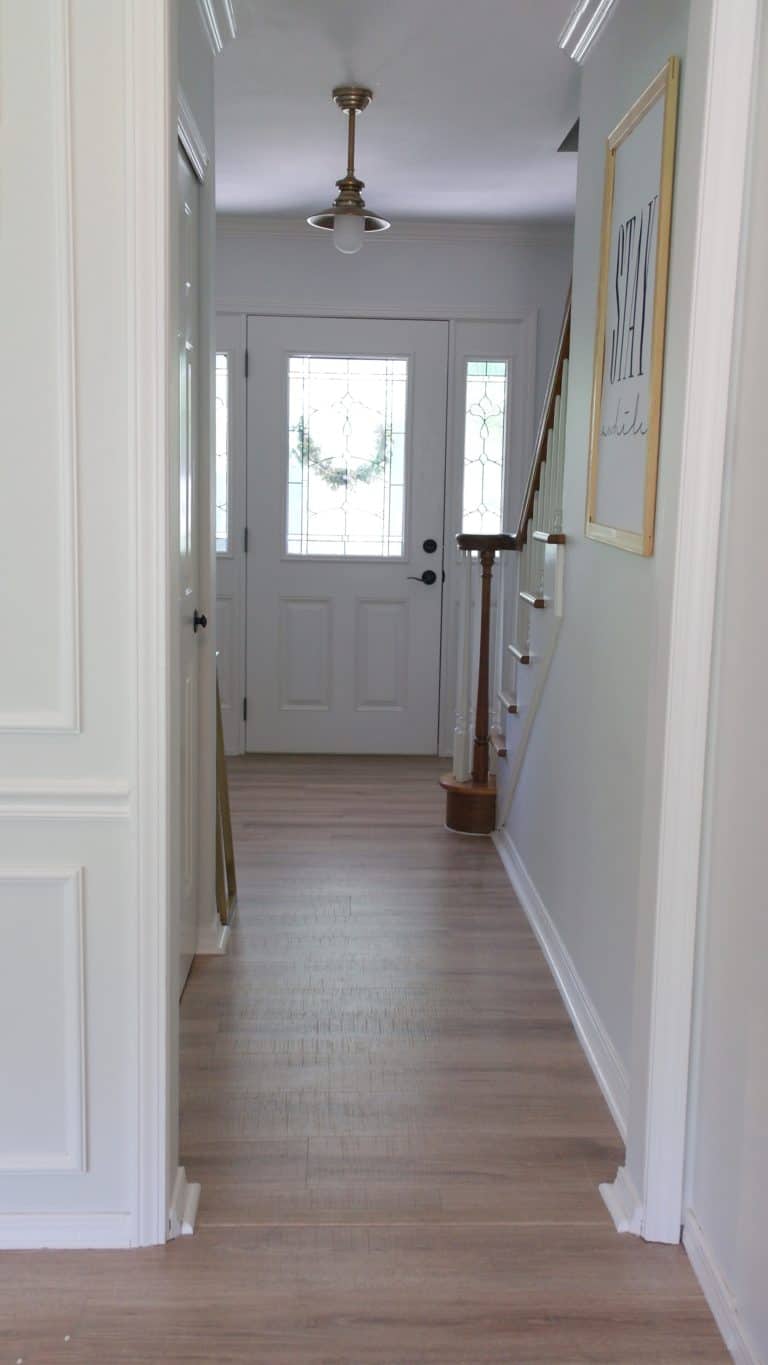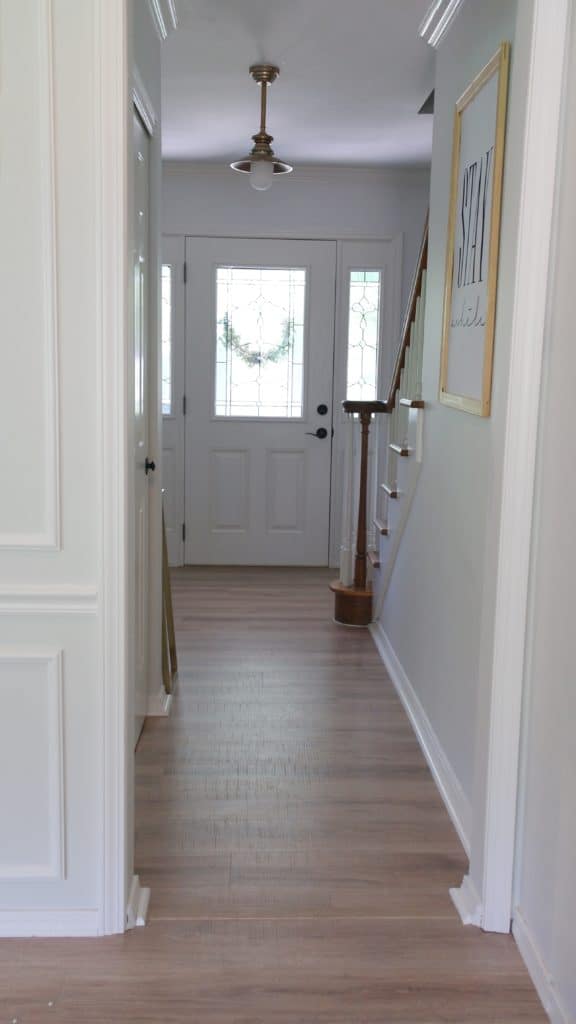 Foyer: New floors, painted stairway skirt, New lighting, French doors added, painted: Behr Irish Mist (see my full Foyer update here!)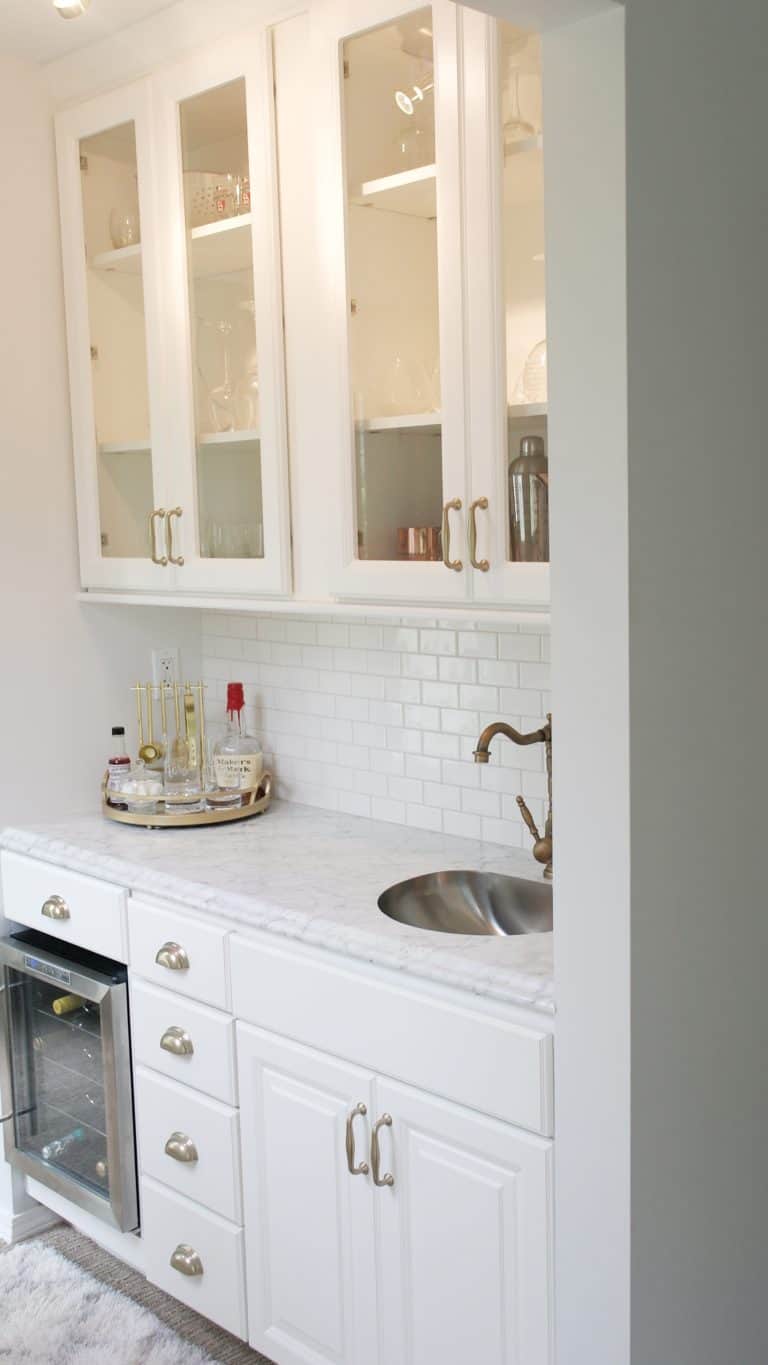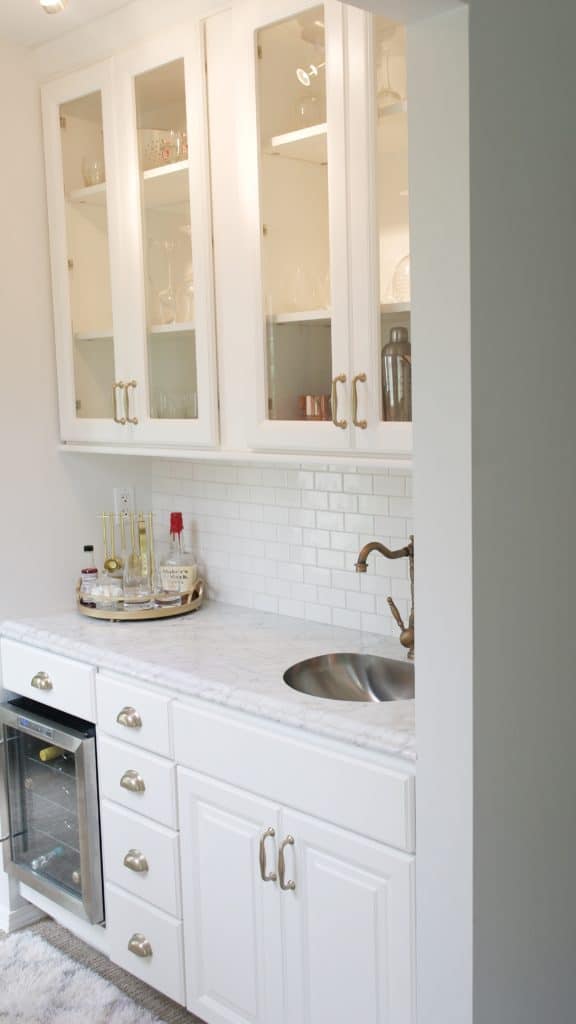 Bar: All New – check out the details here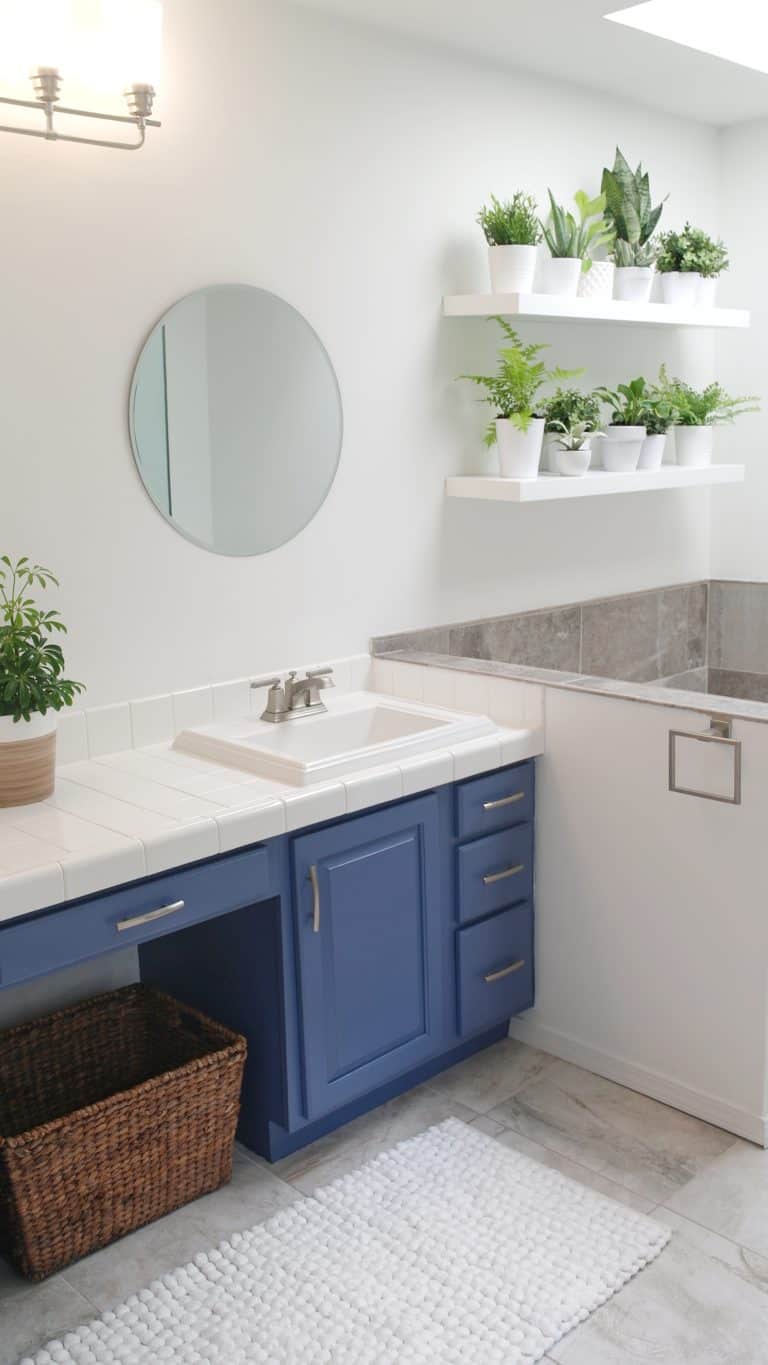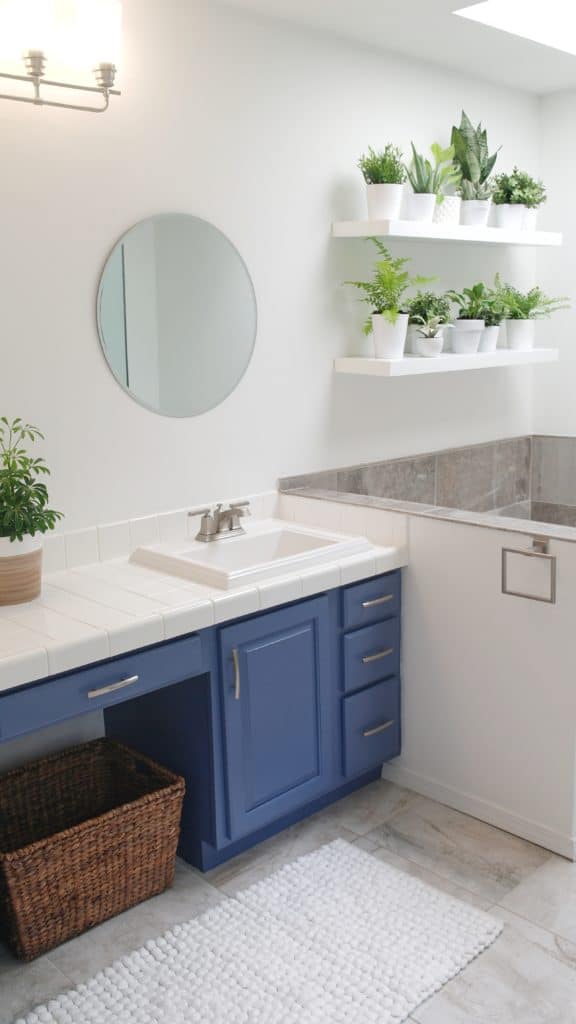 Master Bathroom: Painted walls and vanity, new mirrors – see full post here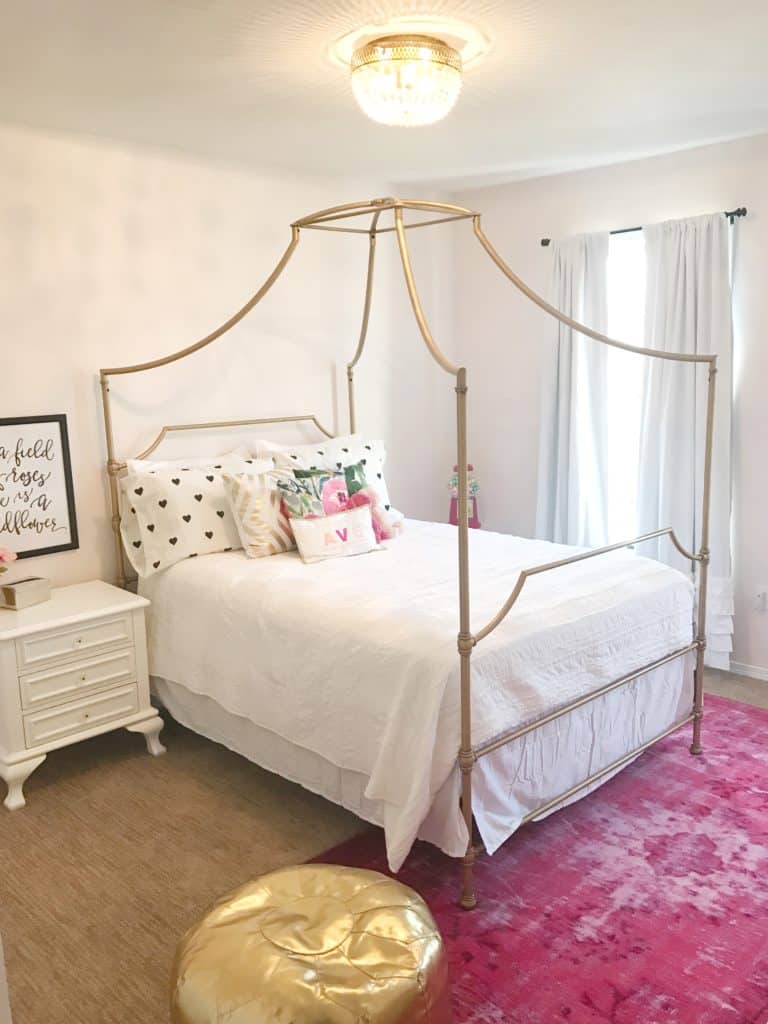 Avé's Bedroom: Painted, New Carpet, Fully Decorated – See full post here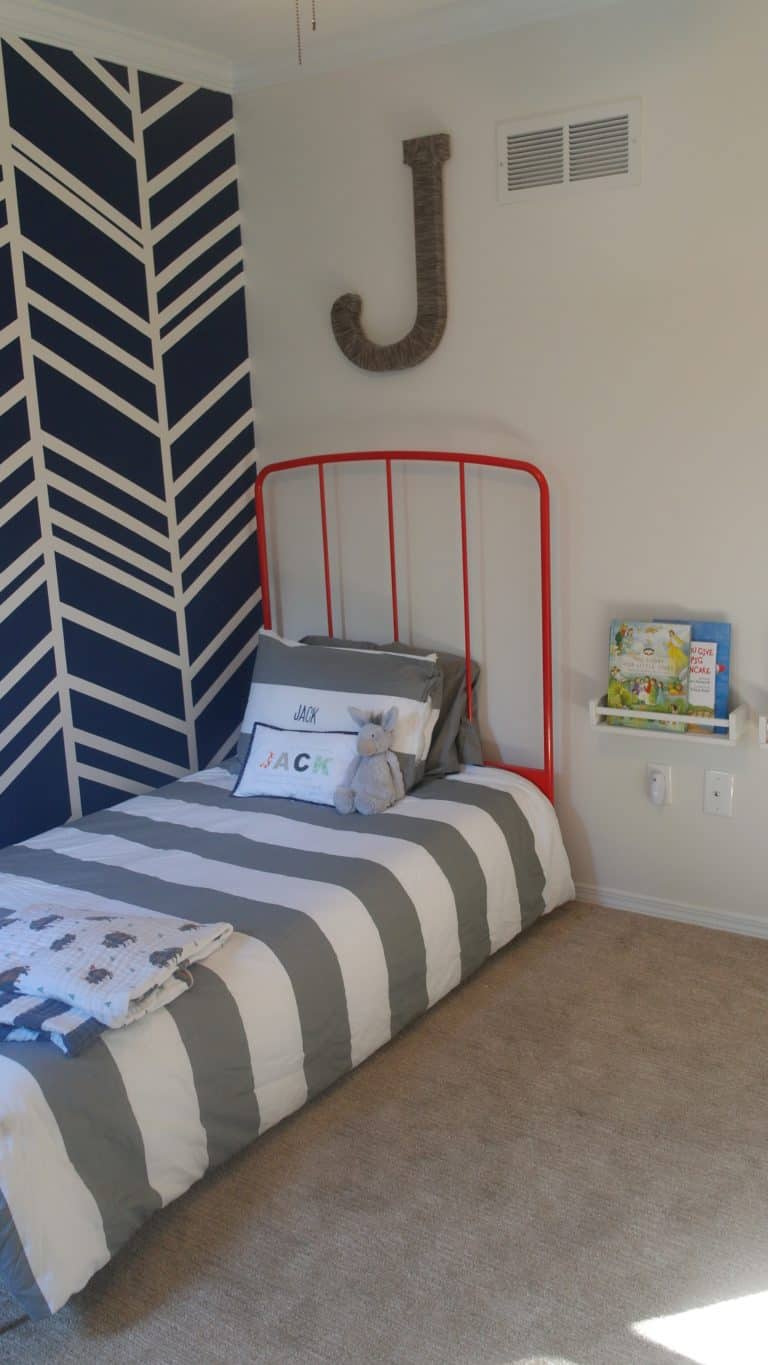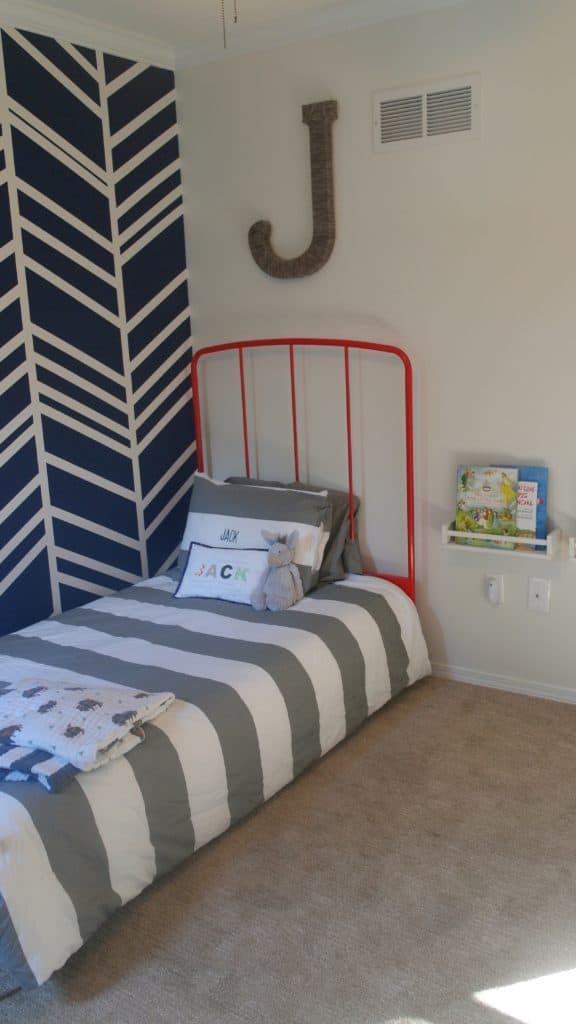 Jack's Room: New carpet, Paint, Decor – see full update here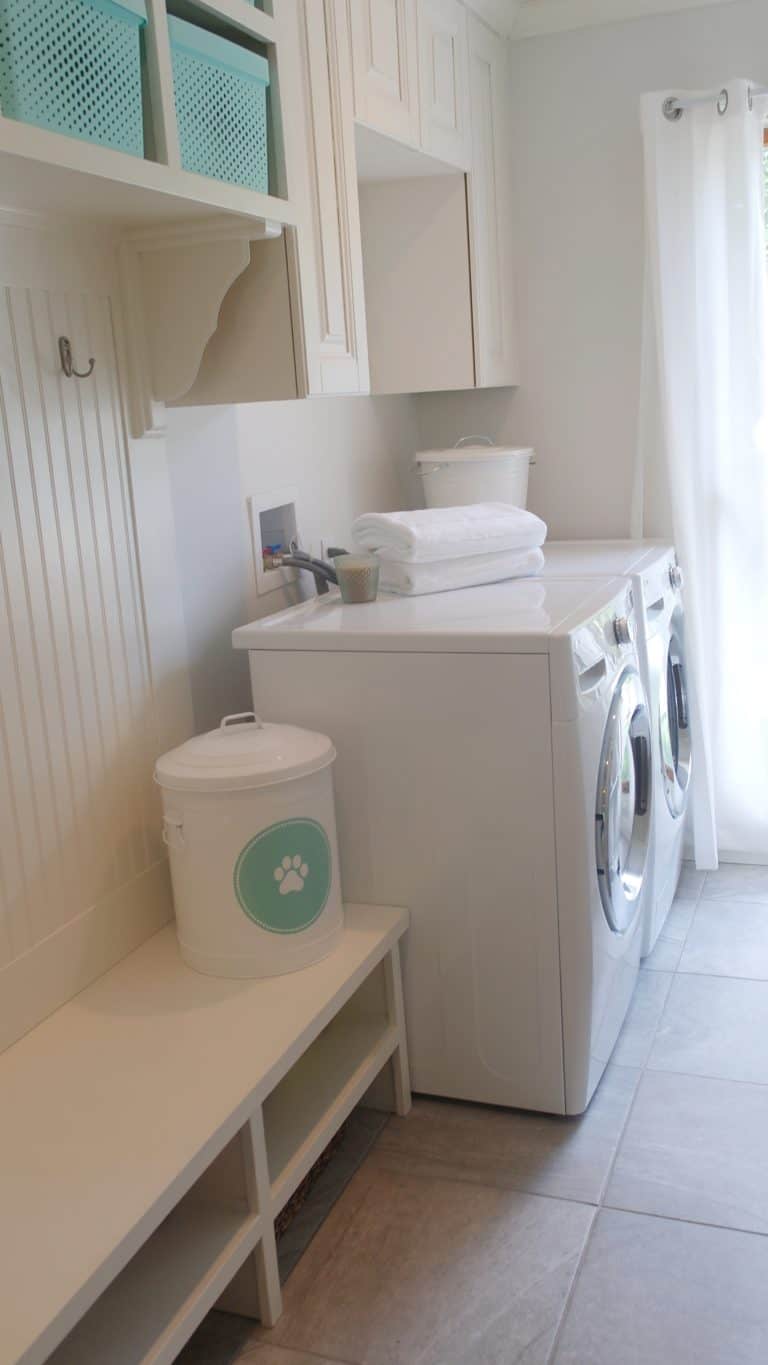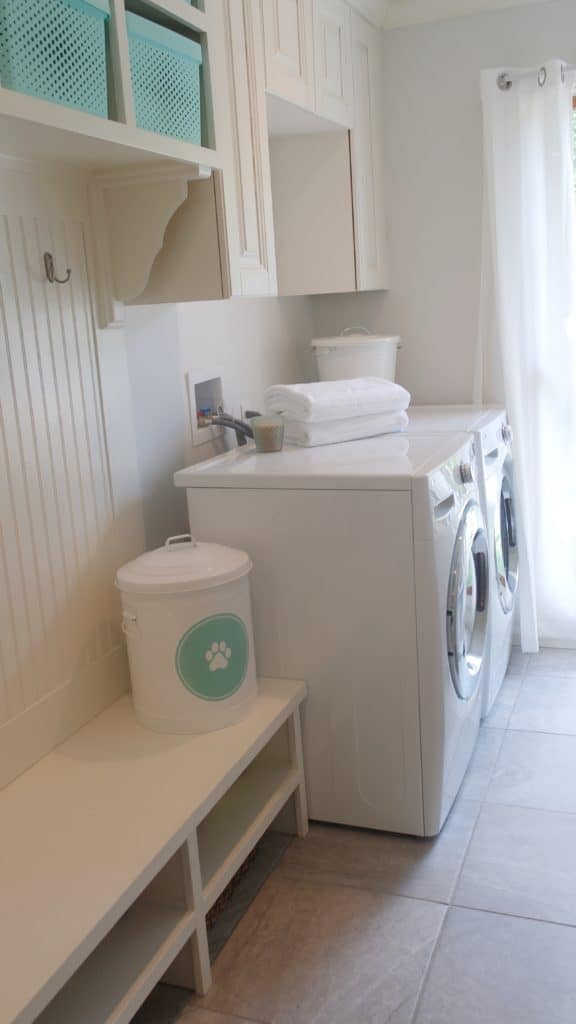 Laundry Room: Paint/Decor – see full post here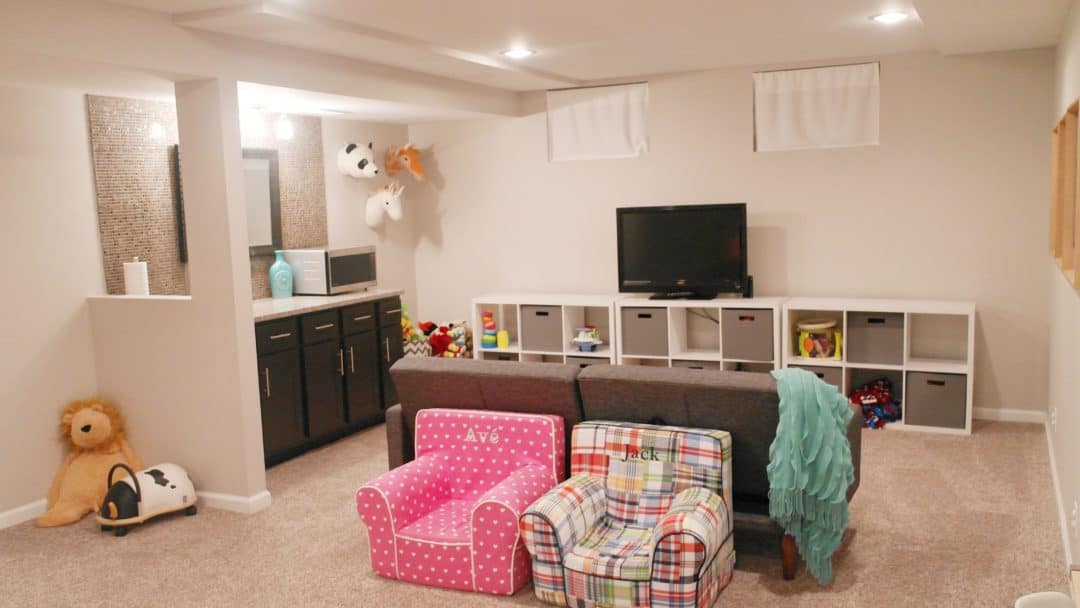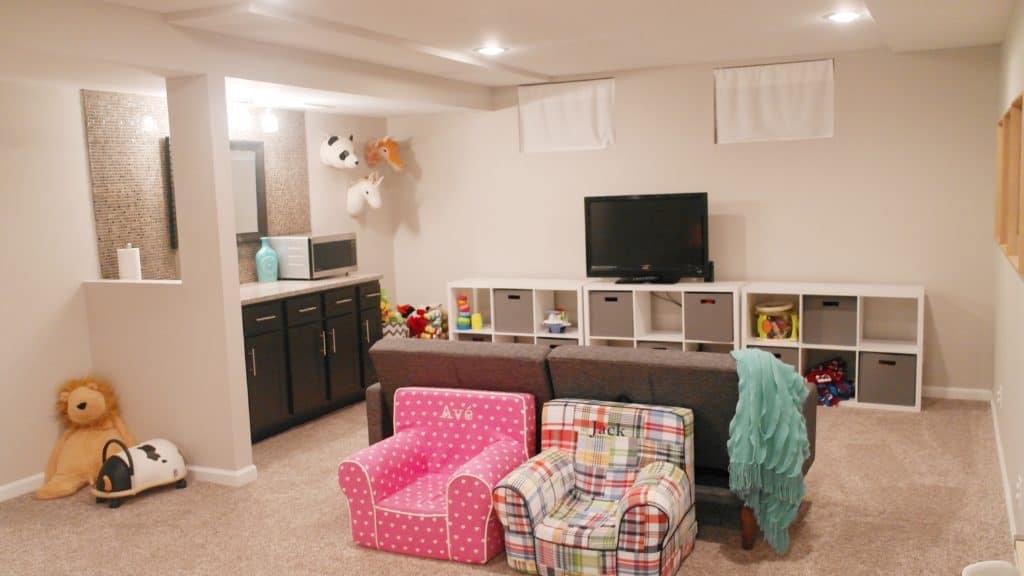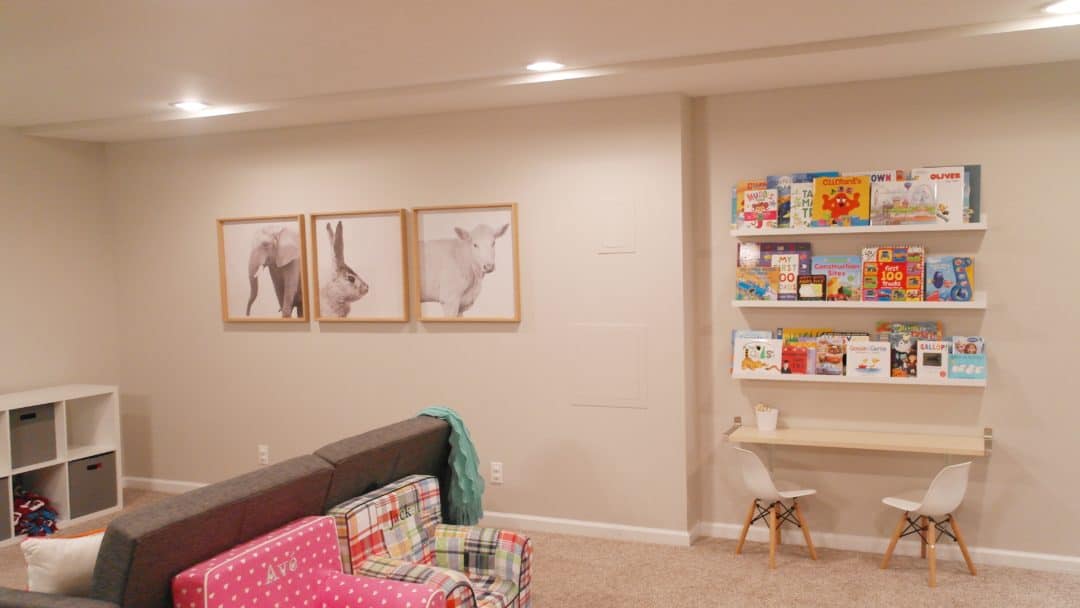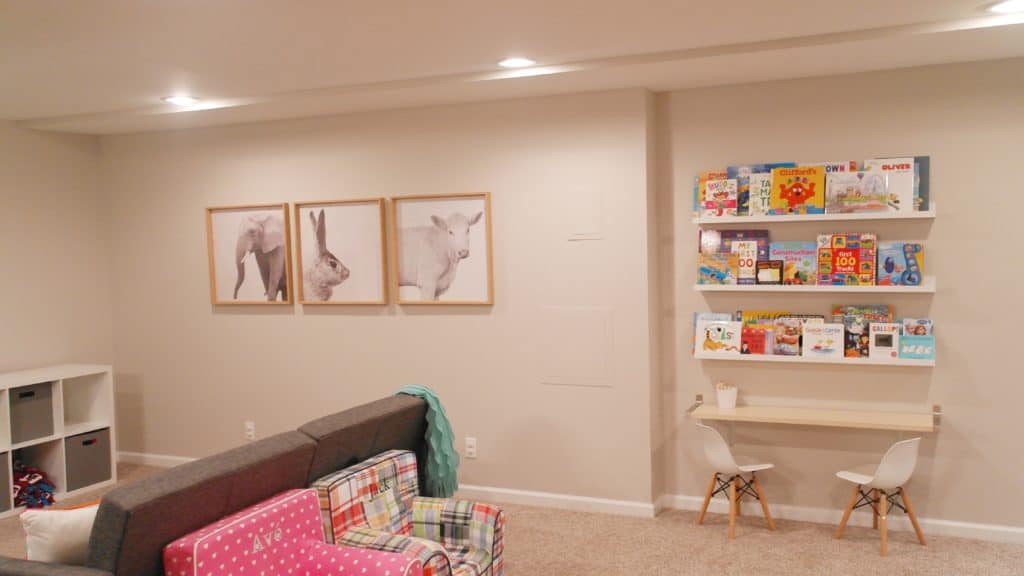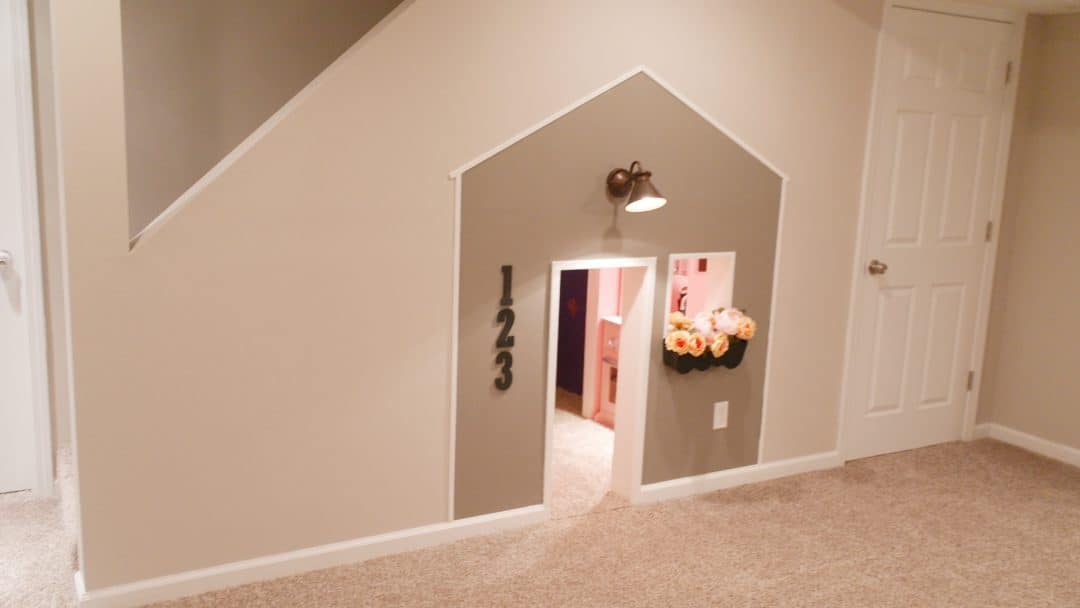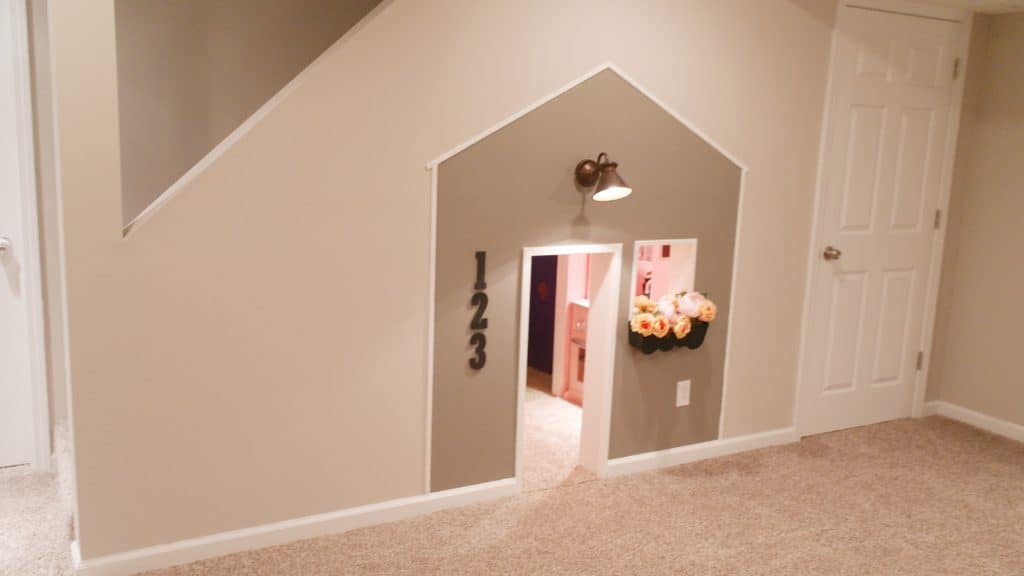 Basement: New Carpet and Paint – see full post here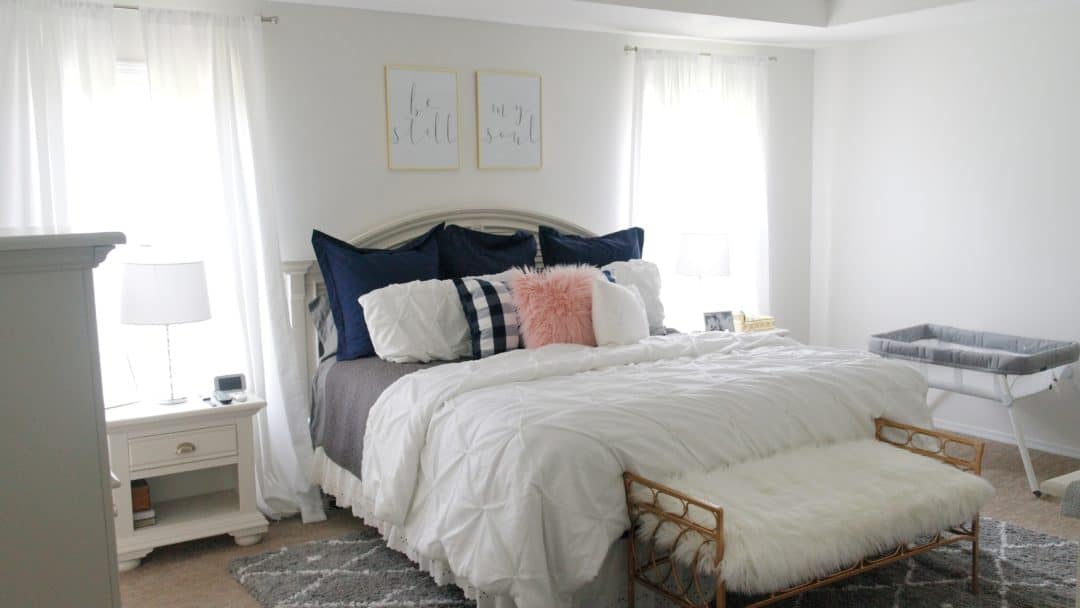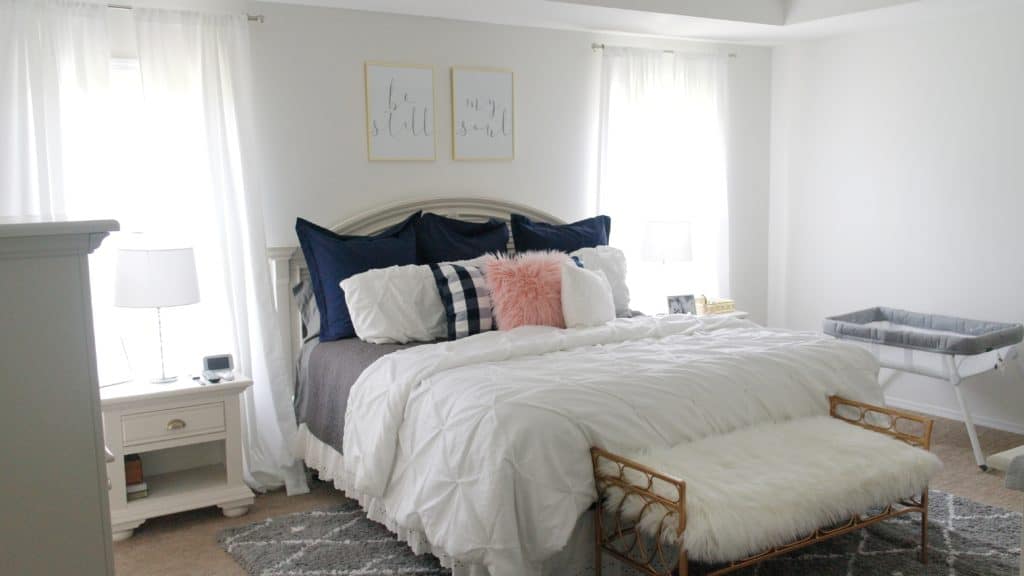 Master Bedroom: (a work in progress) New paint: Behr Irish Mist, New carpet, New window treatments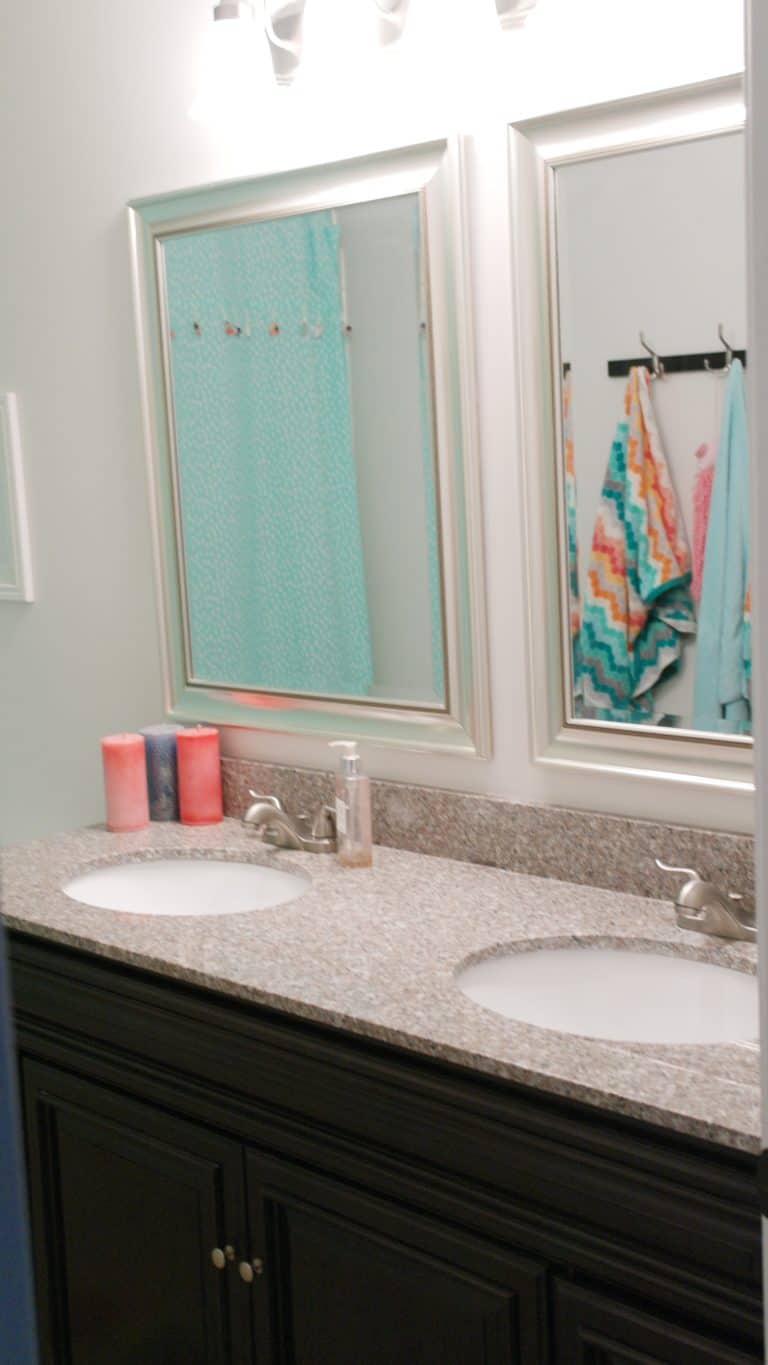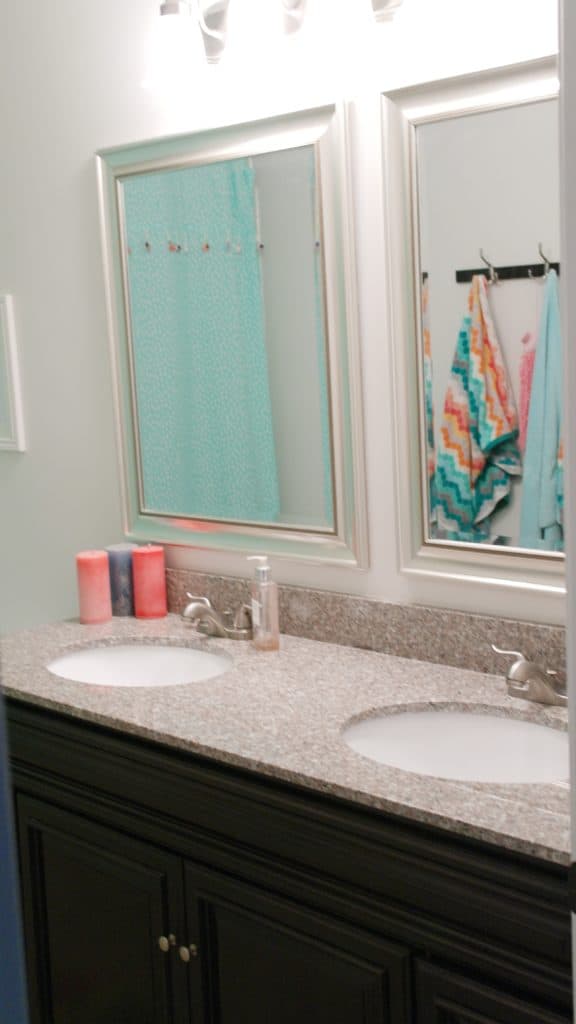 Kids Bathroom: Paint, Mirrors, New wall hooks,  and MAJOR clean up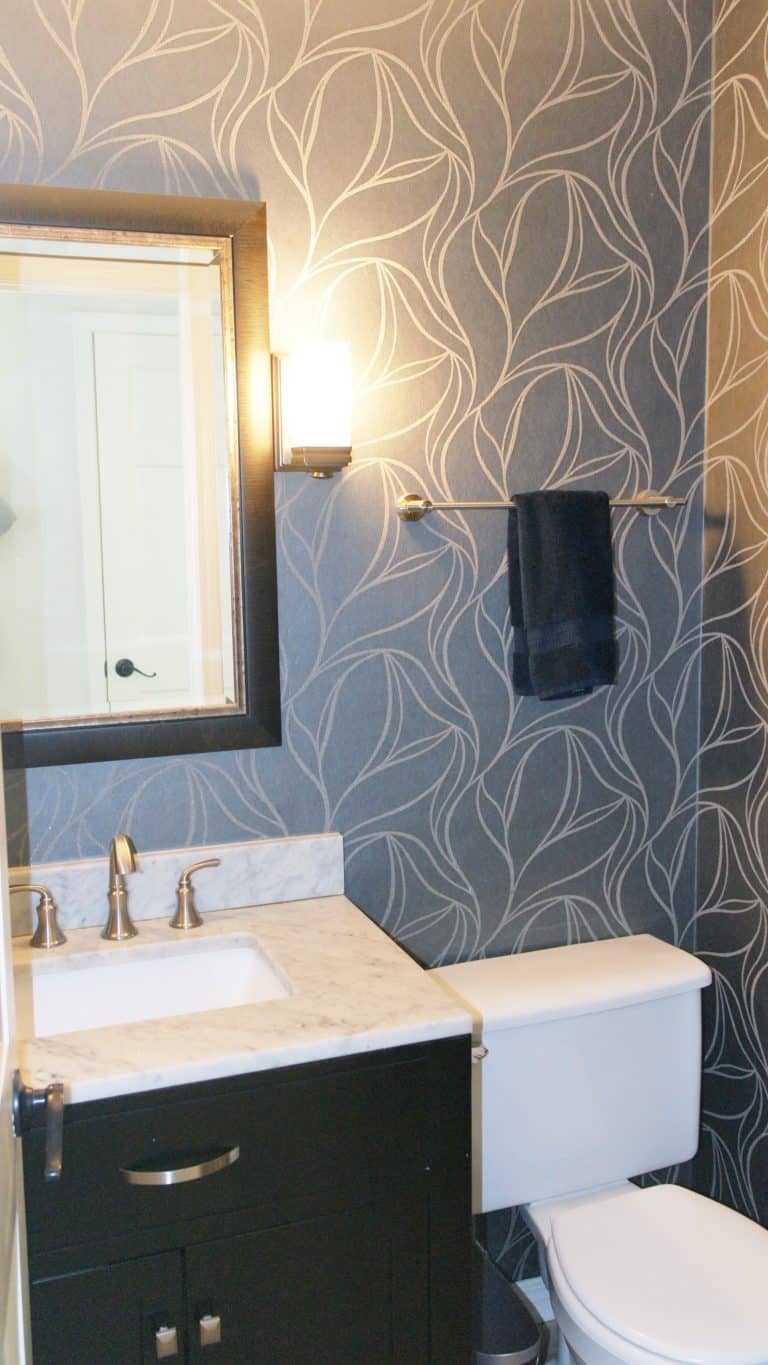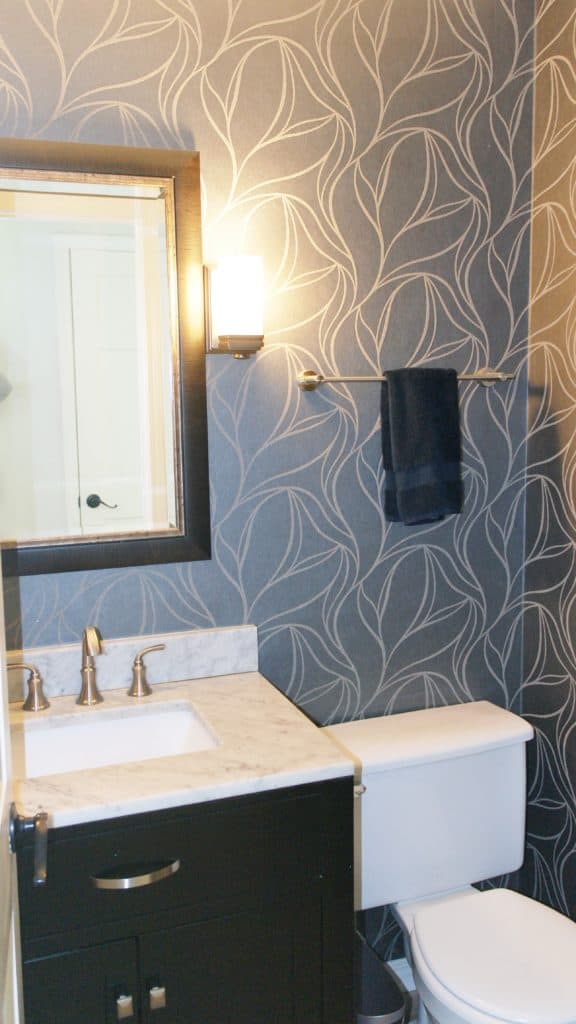 Powder Room: No changes…but they are coming!!
SaveSave