When we moved there were very few things I knew I was going to do in our house. One of those few things was Jack's bedroom. In our last house I had painted a navy herringbone wall beside his bed, and in an attempt to help Jack to feel at home after the move — I knew it had to happen again!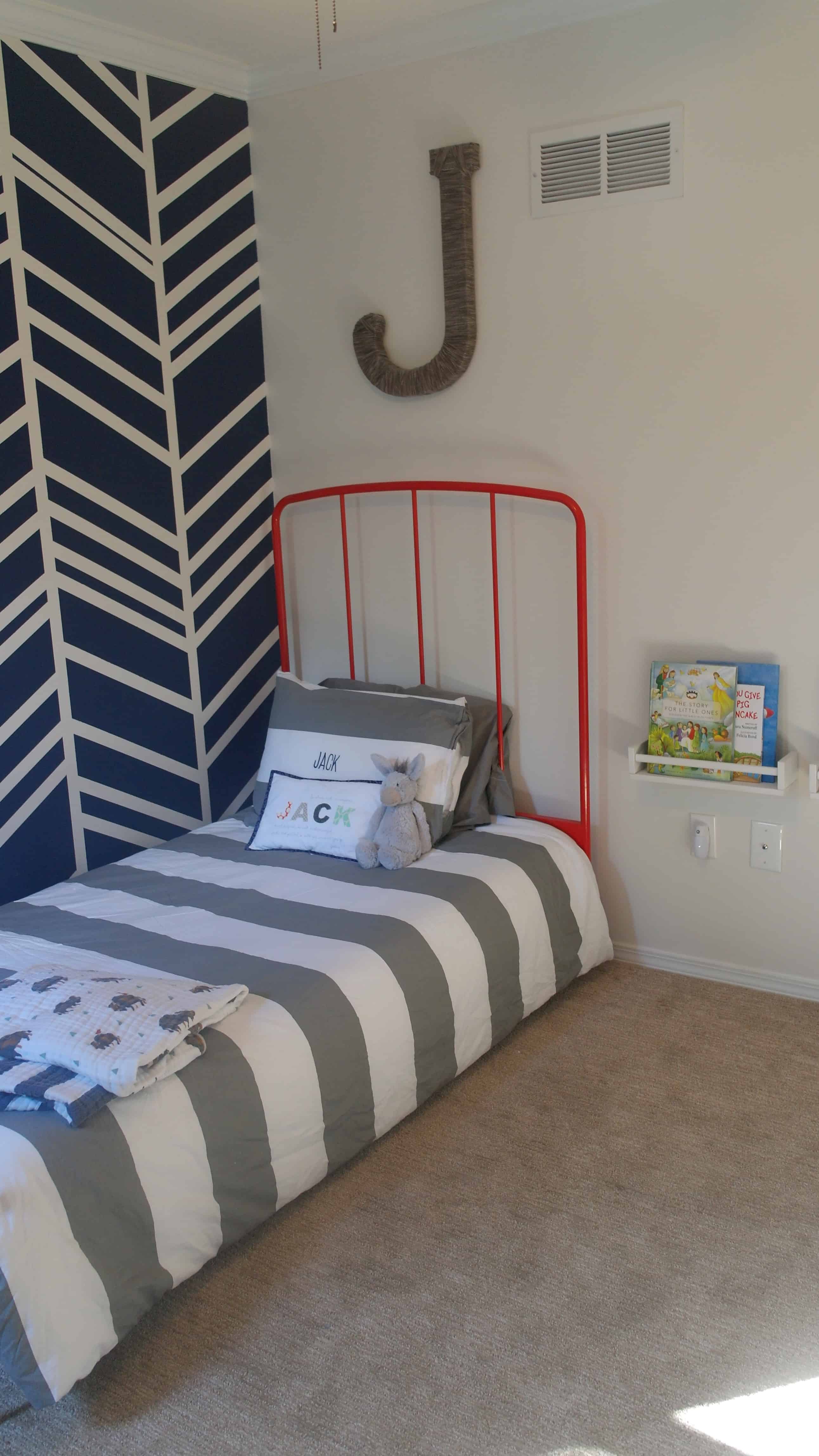 When I picked out Jacks bedding I knew I wanted something neutral that could grow with him, and a duvet that could be washed. The grey stripes from West Elm were exactly what I was looking for, and we added the monogrammed name to the pillow case for an added fun touch.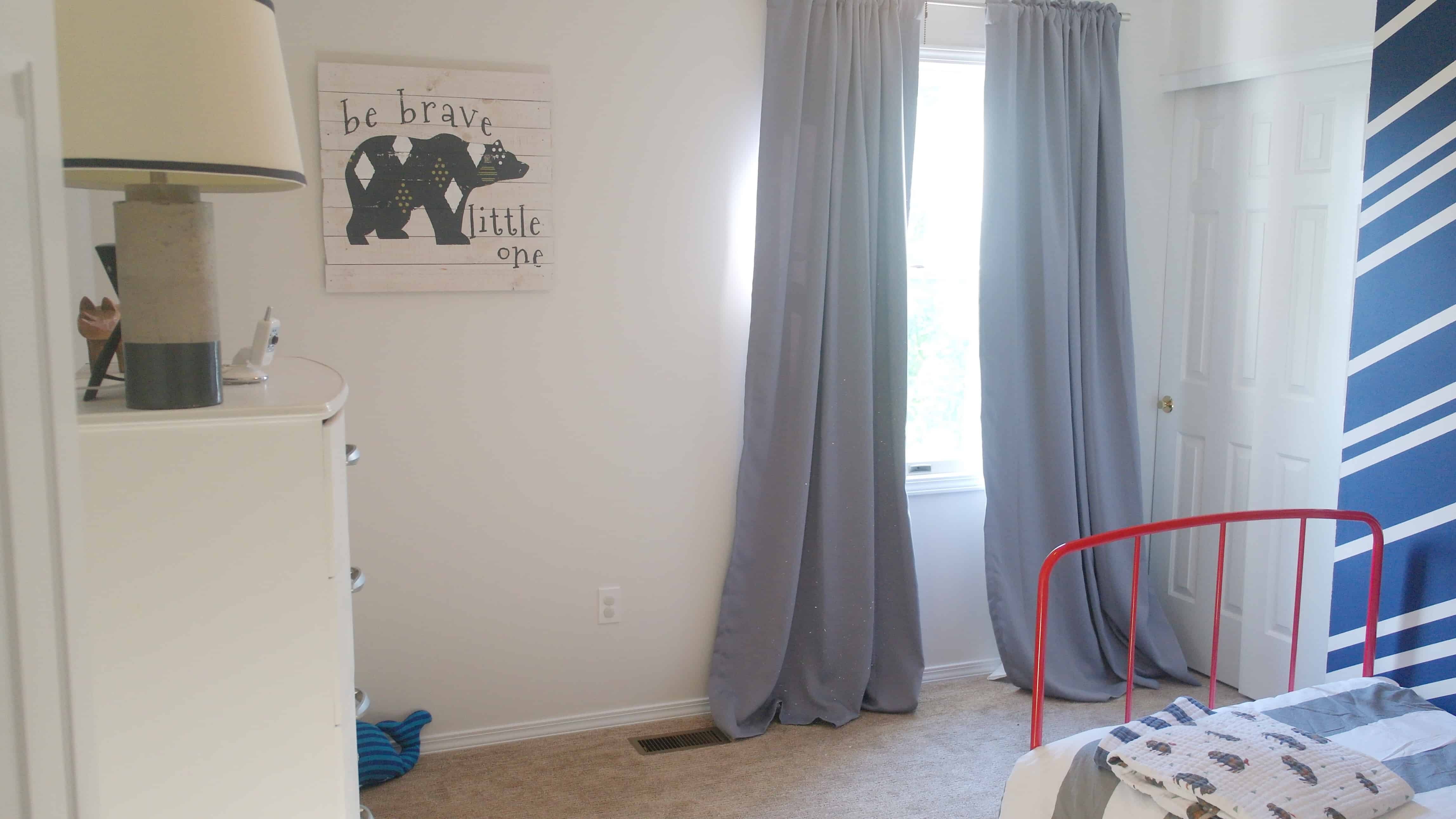 Because Jack is such a warm sleeper he doesn't sleep with the duvet but he is obsessed with his little unicorn quilts!!! If you don't have any – buy 5! We have them all over the house and they are seriously the greatest blanket – and Jack loves his "buffalo blankey" so much I'm about to order a backup.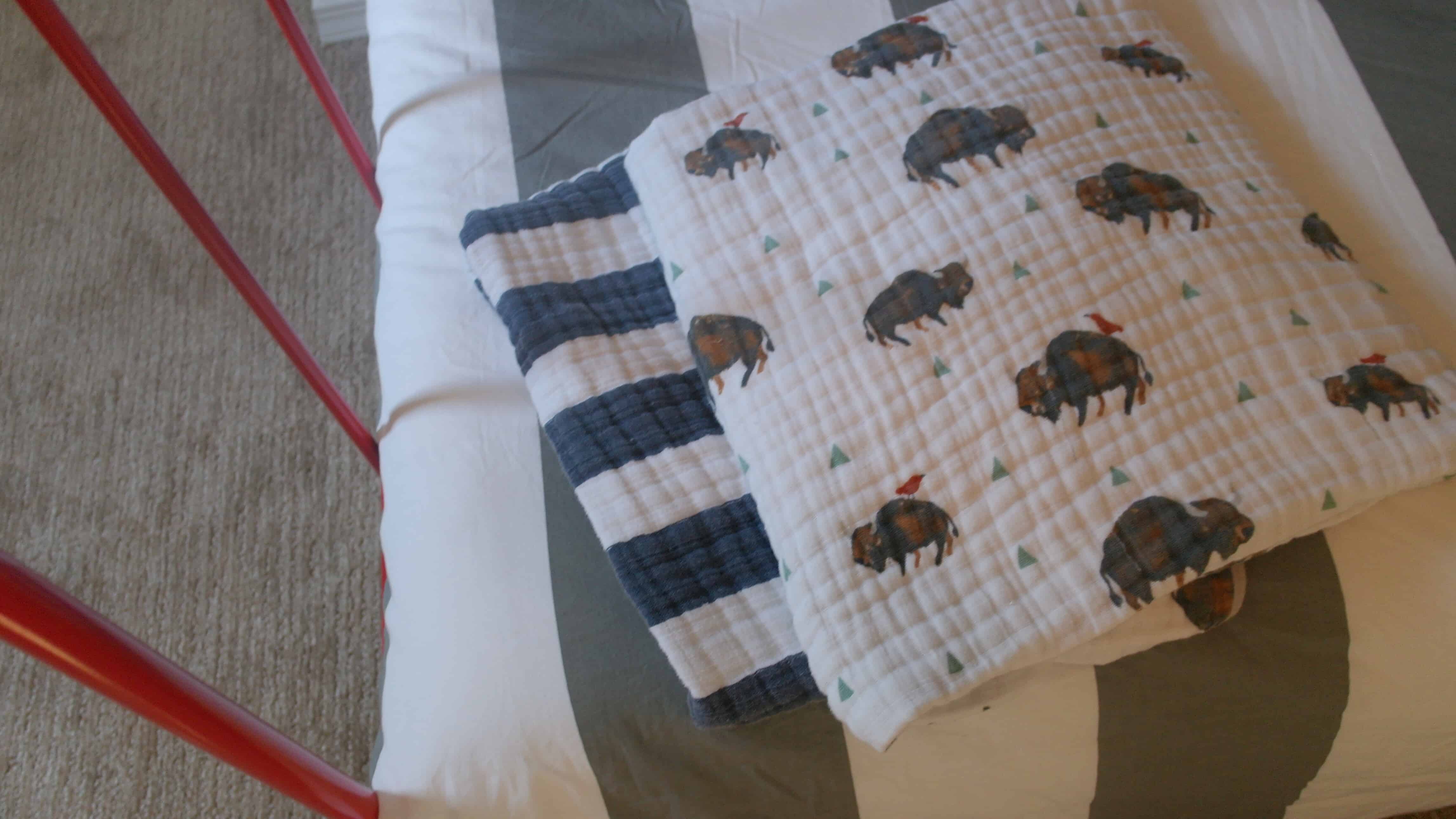 I also have a pillow with a bible verse embroidered on Jack's bed that we adore! Not only is it a beautiful meaningful piece, but it gives us a chance to work on verse memorization with Jack and is how he learned to spell his name. I can't recommend Anna Joy French's pillows enough!!
At our last house I did little touches of cars and trucks in Jack's room, but because he is animal obsessed recently we went with some animal pictures and art work, and a little animal figurine on his dresser (and the not photographed 300 stuffed animals that actually reside in his bed!)
The J above his bed was a DIY project that I actually did 4 years ago for his nursery to spell his whole name. When we moved him to his toddler room I knew I wanted to keep the J up to remind me of his nursery. Leave me a comment if you have any interest in a tutorial on a huge yard wrapped letter!
I would love to see what you have done in our kids rooms, or hear feedback on Jack's room. I would be more than happy to do a tutorial on the easy yet time consuming herringbone wall if anyone wants to see one!
SaveSave
SaveSave
SaveSave