Last week I posted about how I decorated our patio on a budget, and one aspect of that was finding lots of throw pillows without breaking the bank.  I knew I wanted pink outdoor pillows, but finding any that I liked was proving to be practically impossible.  There were a few options online that were super expensive, and most weren't really the "boho" look I was going for. I decided that this was going to come down to a DIY project, so I thought I would show you how I made these DIY outdoor pillows.
Supplies
Throw pillow cases – buy these at your craft store, or online
Rit dye – I used petal pink for some and fuchsia for the others
Instructions:
Fold/Roll pillow cases in different directions in order to sort of Tie Dye them then add Rubber Bands (there are lots of tutorials online for different designs – I  just sort of decided to wing it)
Dye Pillow cases according to Rit Dye instructions (I sink dyed)
Wash and Dry
Heavily Coat with Water Shied Spray
Insert indoor/outdoor pillow forms and you're on your way!
** I don't keep my outdoor throw pillows outside all the time.  I purchased storage end tables shown below (linked in patio post ) and put most of them inside those when we're not outside and store them stacked in the garage. I do this for wind, but also can't say 100 percent that my above method will hold up with 24/7 outdoor living especially in an uncovered type area!**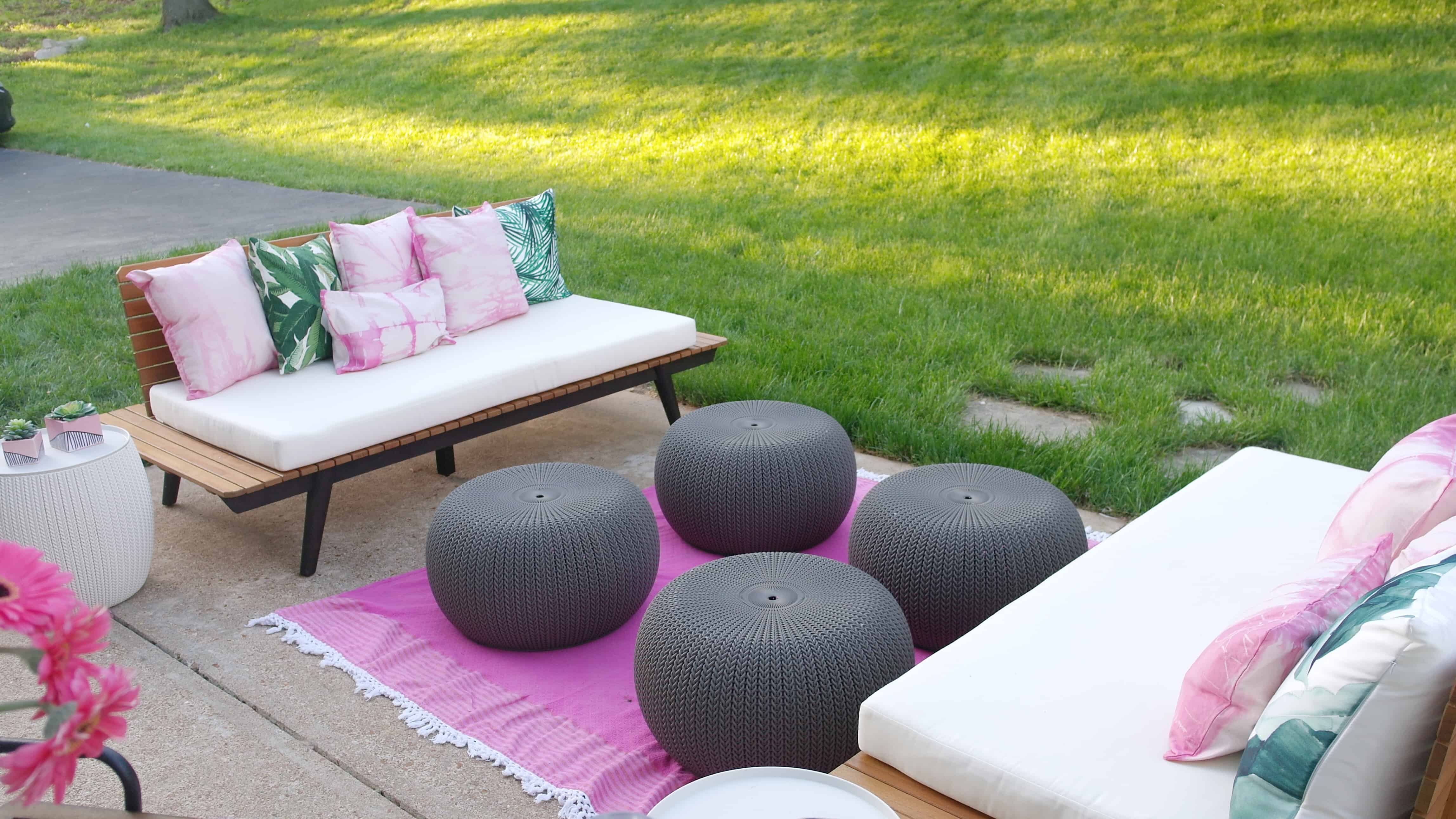 I can't wait to see what you create! Be sure to leave me a comment and show me your DIY outdoor pillows!
XO ARIN
Ps…want to pin this for later?? Pin the below image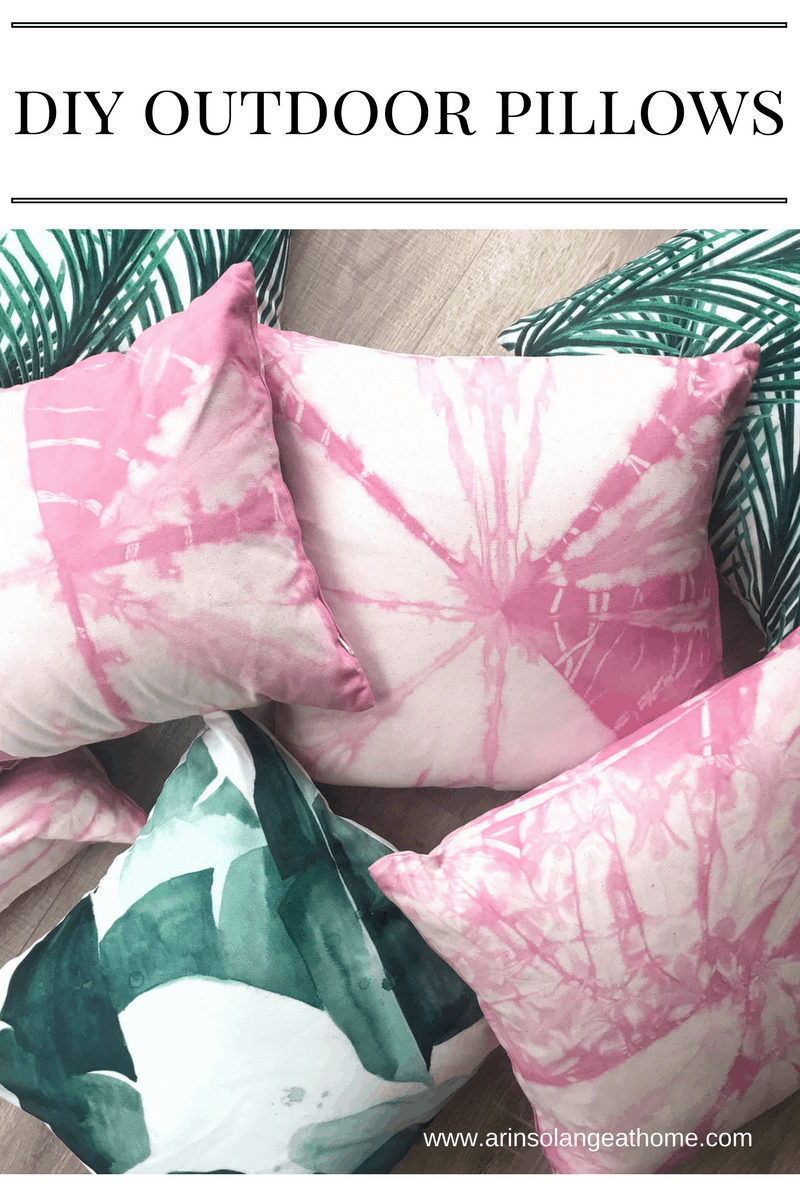 SaveSave
SaveSave