You're probably seeing a theme on my blog with decor – for the most part I work really hard to decorate on a budget.  We are a young family, but I firmly believe you can have a beautiful, stylish space without spending a fortune!  I recently finished getting us some patio decor and seating, and am so happy with the space.  It's functional, comfortable, and cute (in my opinion). We live In Missouri, so I took into account the fact that this was only going to be in use during the warm seasons, and I would want to store the cushions indoors during our winters! Check out the details to our inexpensive Patio overhaul below.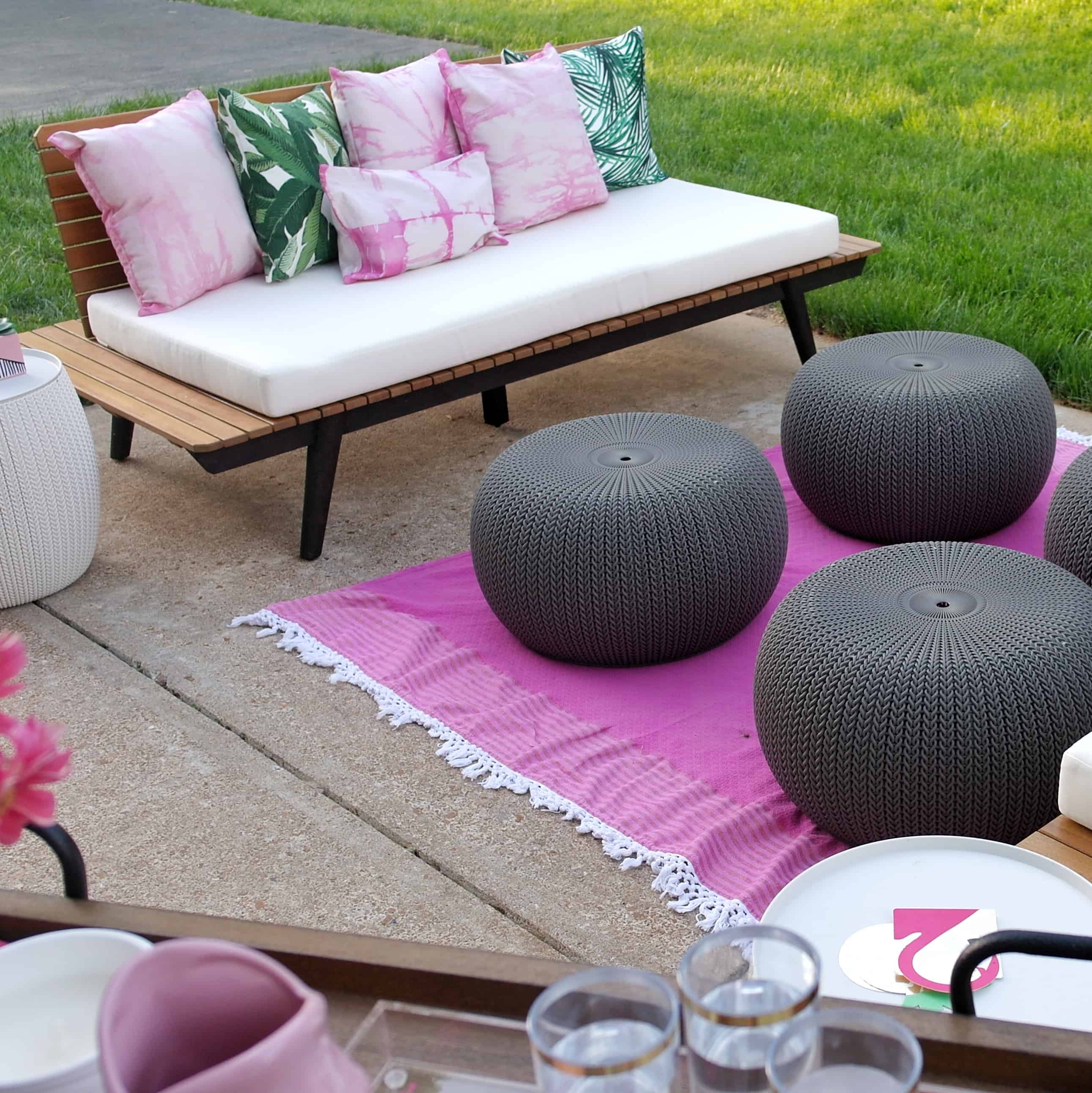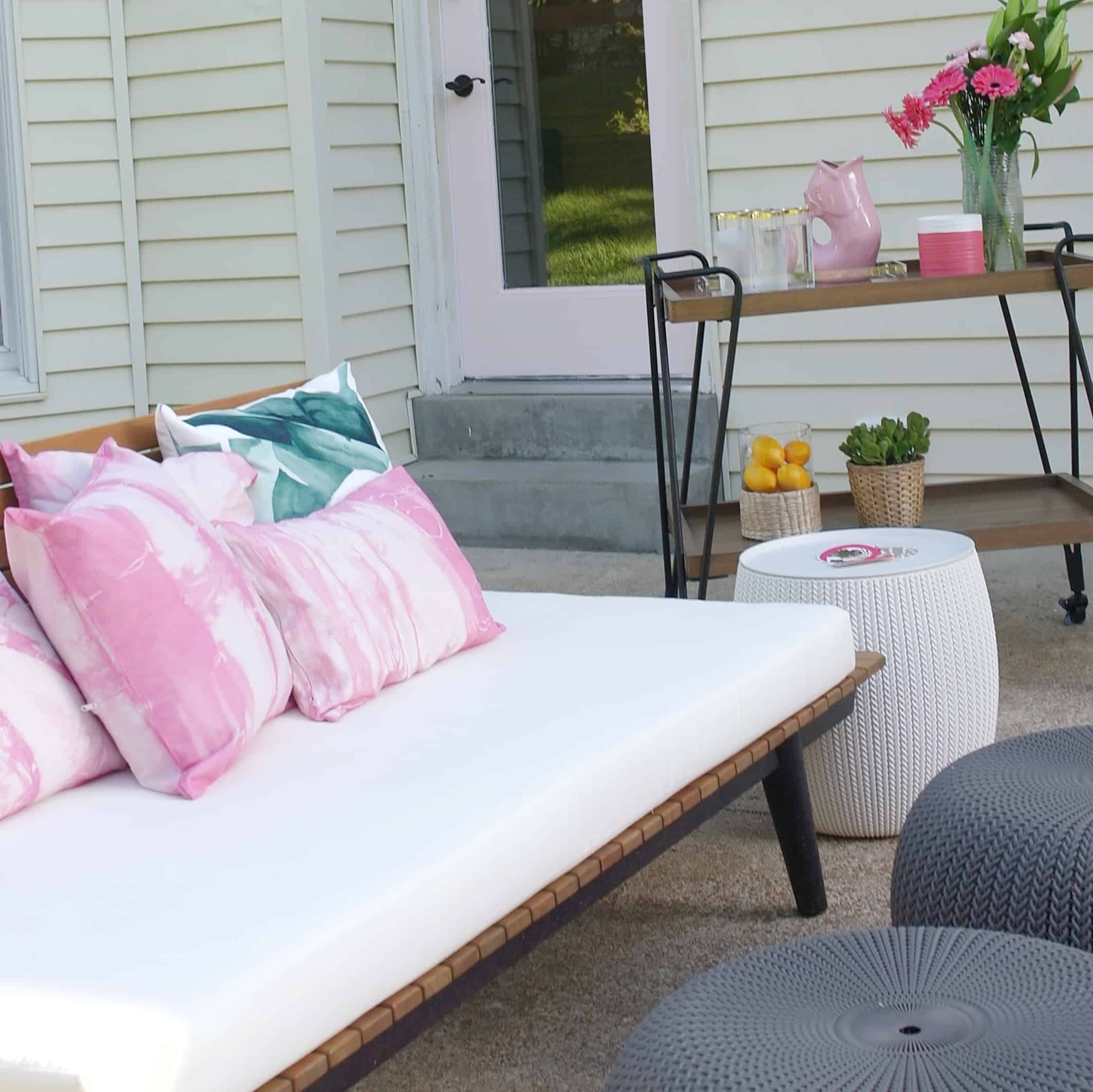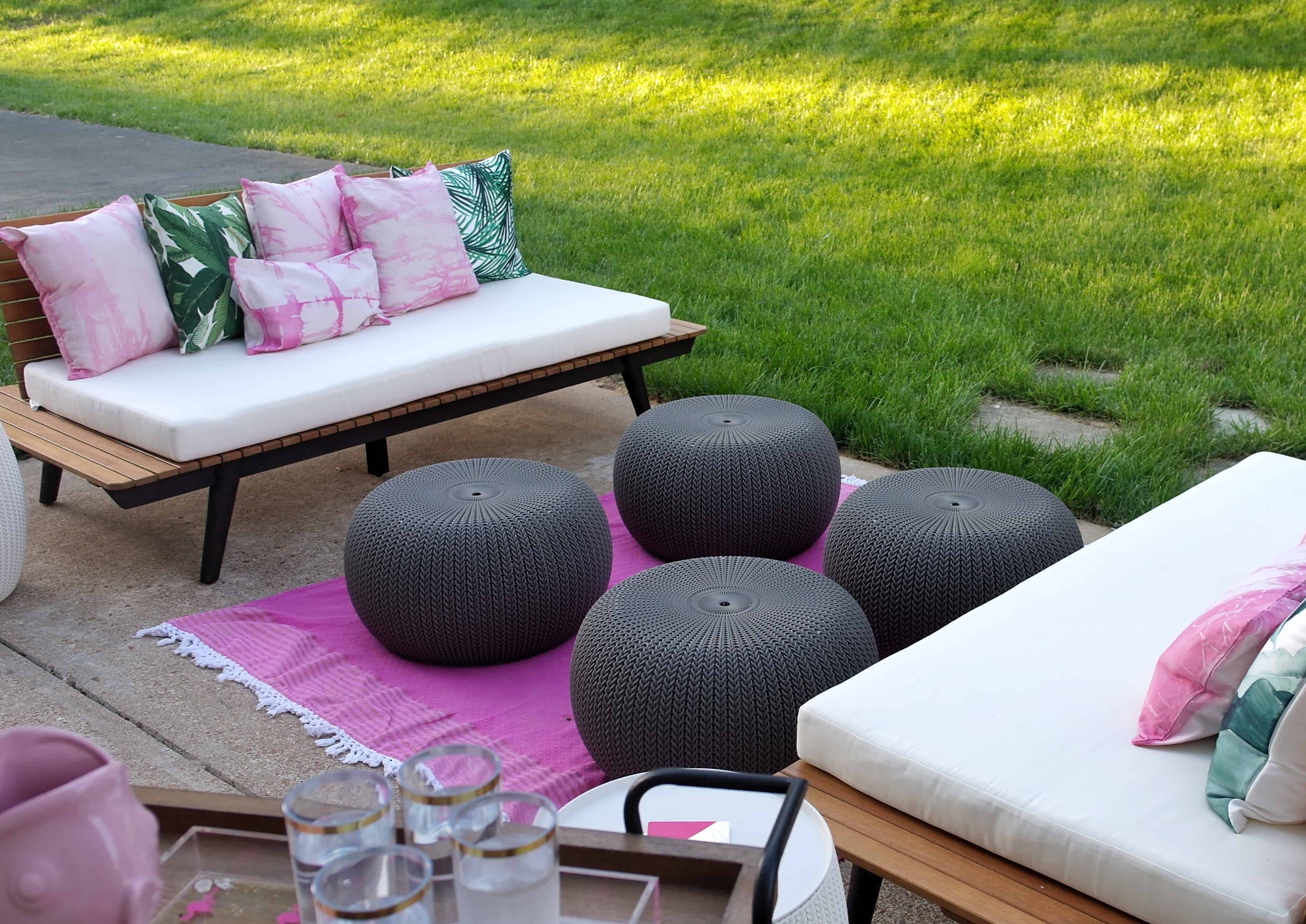 Sofas: World Market – I got 2 as you can see.  These easily seat 2/3 people and come with one large cushion.  These are on sale for $315.00 dollars each which is a GREAT DEAL!!
Poufs/end tables:  I saw these on Amazon and instantly knew I needed them.  They are plastic so aren't going to break, and allow for foot stools or extra seating if we have a lot of people here.  I purchased 2 sets.  Each set comes with an end table that you can store items inside, and 2 poufs.  They then nest inside of each other so take up very little space in the garage! Can't rave about these enough!
Pillows: The green ones are from amazon (1,2) and the pink ones were a DIY that you can check out here!
Bar cart: This is actually a bar cart we had and we use in my husbands office but we love to move it around for entertaining! I got a cute plastic tray, plastic glassware, disposable coasters, and a citronella candle! I also have a couple cute Faux succulents that I will leave out.  Eventually I will add some plants to the patio, but I know with a baby on the way I will definitely forget to water them! haha
Rug: I already owned this Lilly Pulitzer for Target Beach throw, and it works great.  Our patio has far too much shade to have an outdoor rug.  I think it would be really gross to fast, so I love the idea of keeping this in one of the end tables for entertaining purposes.
Let me know what you thought of this Inexpensive patio update, and if you have any ideas of other fun things to add, let me know in the comments.

XO ARIN

save this for later by pinning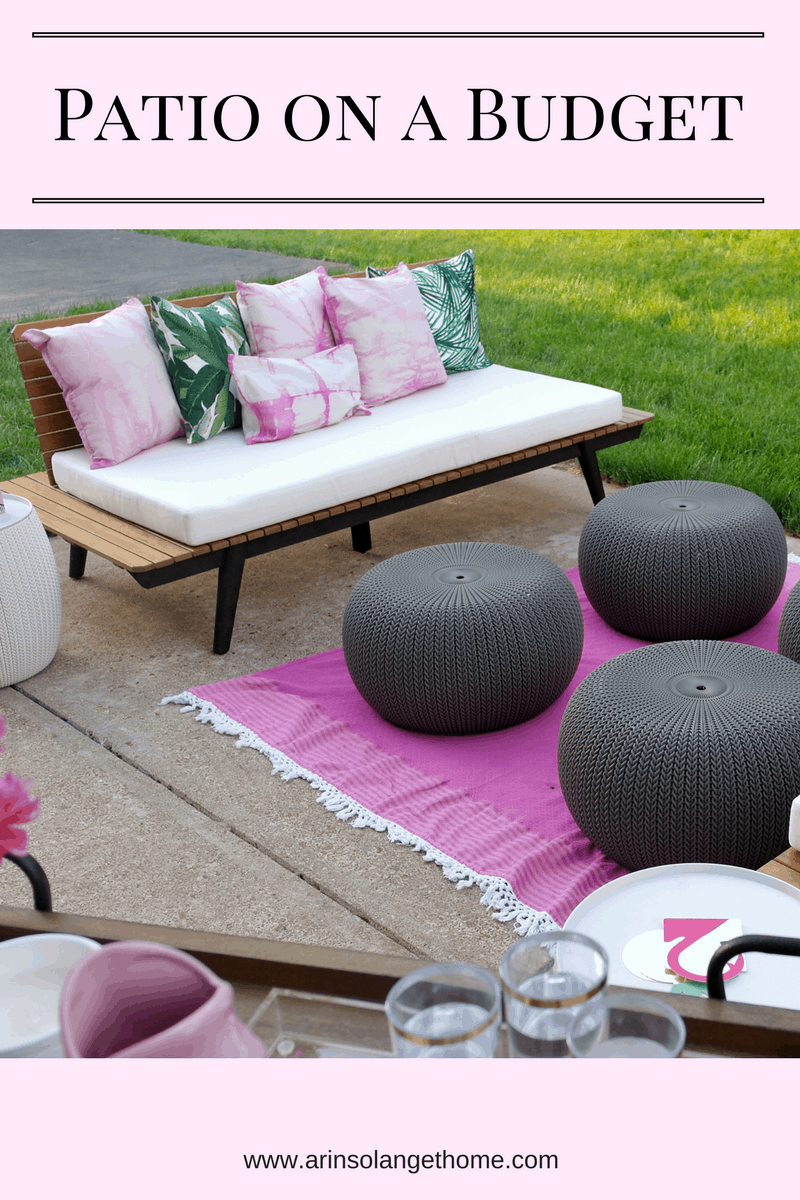 SaveSaveSaveSaveSaveSave