This Raddish Kids review is sponsored by Raddish; however, all thoughts and opinions are my own.
Monthly Subscription boxes have become a big thing for adults and kids, and honestly I think the kid options where they are activities are SO SMART. It is a great way to get kids a great gift or surpise that actually occupies them. Raddish is a monthly subscription box that delivers a culinary experience for kids to do with their parents. I was so excited I got the opportunity to do a Raddish Kids Review for you all, and to really get the full experience will be adding to this post in a month when we try it again!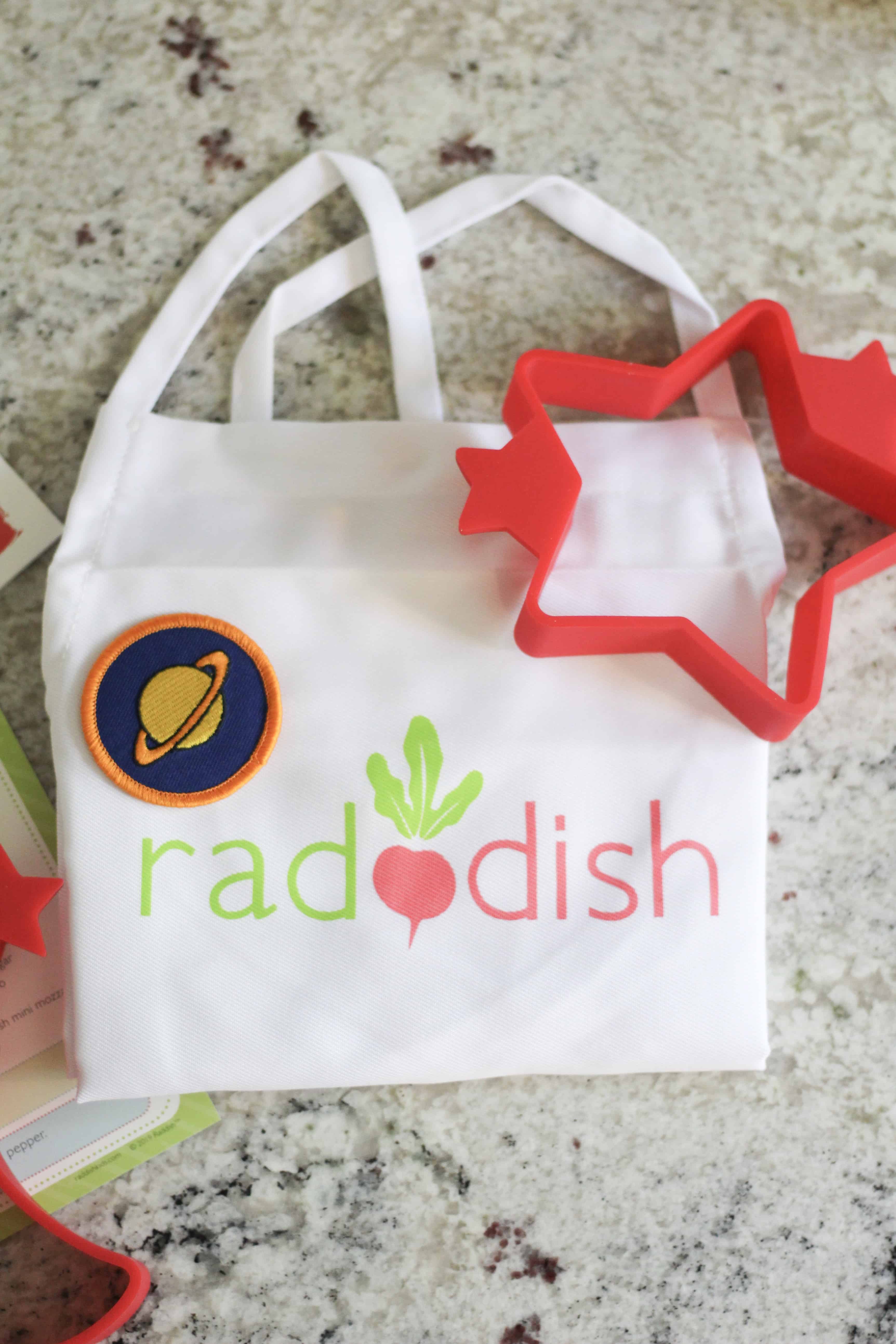 Raddish Kids Review
Finding unique gift ideas for kids can be kind of tricky, because I feel like kids now a days have EVERYTHING, so when I got the opportunity to try out Raddish Kids with my kids this past week I was so so excited.
I opted to have only Avé help with the cooking portion of this one due to Walker being a bit young, and Jack being allergic to egg. (He can enjoy them when cooked, so he was still able to dig in once they were cooked!)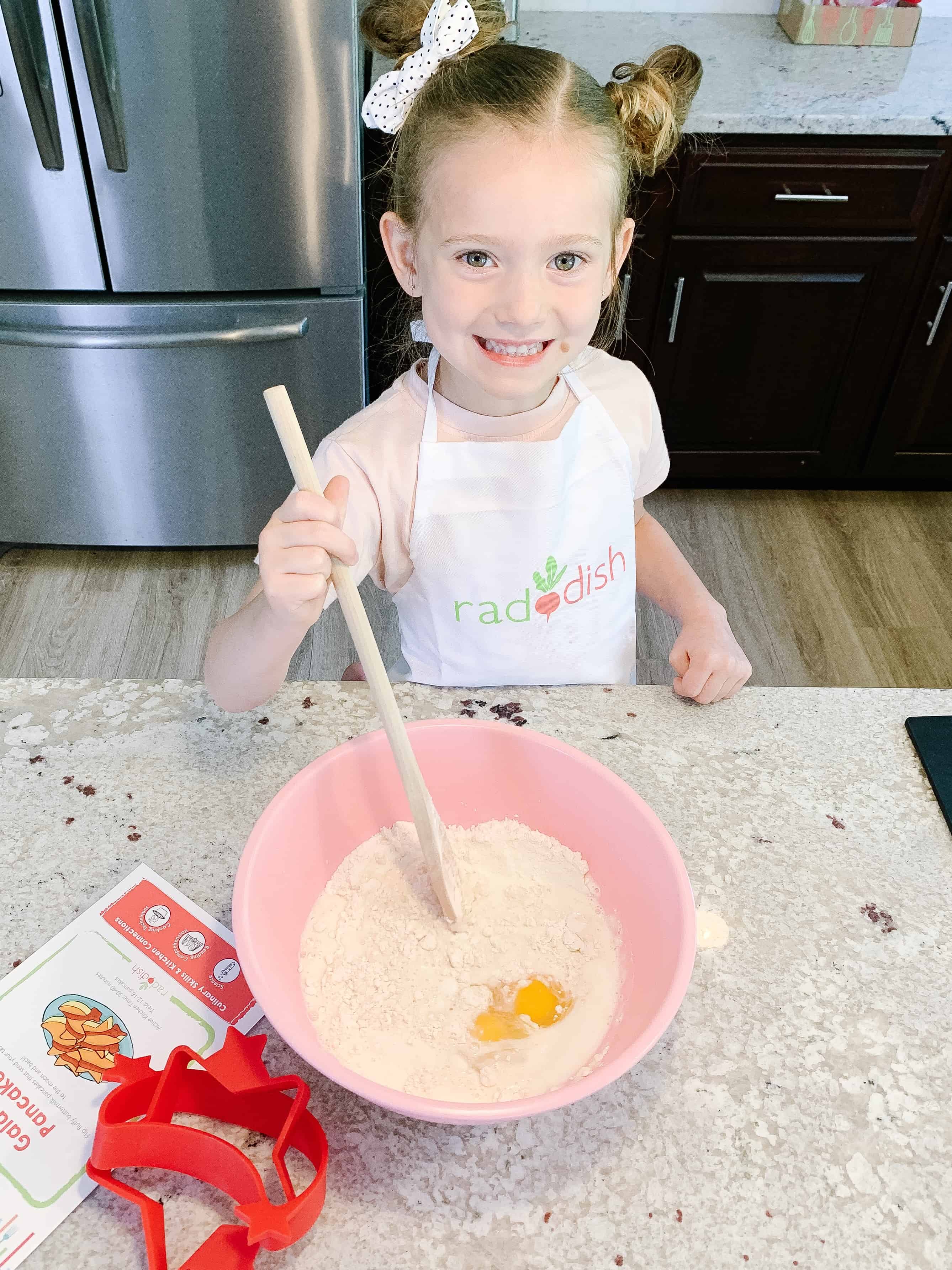 What's in the Kit?
We got our kit in the mail and the kids were pretty excited about their aprons. The kit also included recipes for each of the three recipes, some conversation starters for the table, an easy to grab ingredient list (this was amazing for me!), activity cards, and some collectible kitchen tools.
I loved that the recipes weren't super involved, and they made it fun for kids, but also not a stressful experience for parents with the ingredient cards and such.
please note the ingredients ARE NOT included in the monthly kits!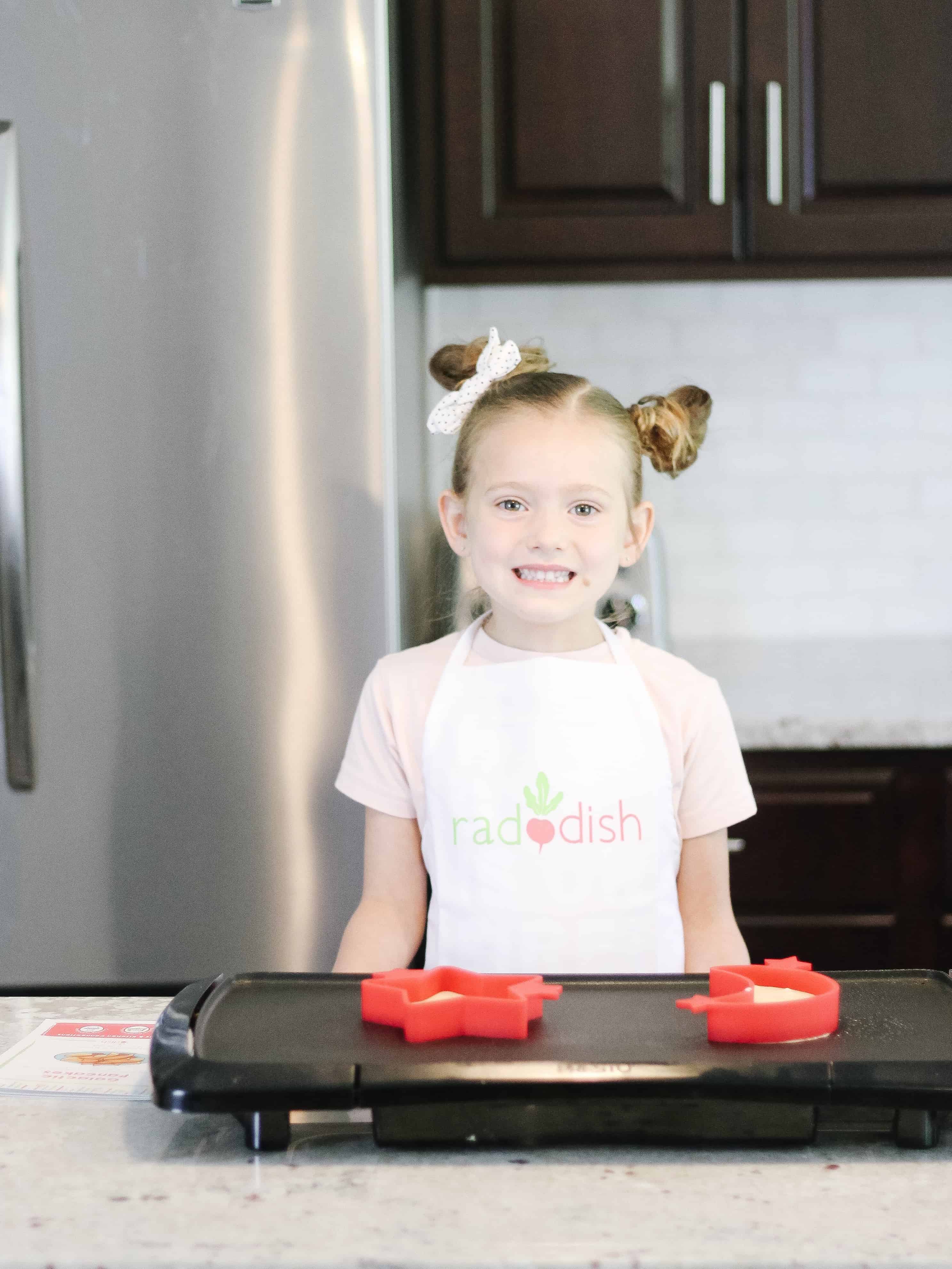 Let's Get Cooking
The first recipe we cooked was galactic pancakes, and Avé was SO excited. Honestly, Avé is by far my pickiest eater, and normally wouldn't even eat pancakes, so I was excited to have her help and hope she would eat them. We grabbed the ingredient list and were able to shop right in the pantry for that first recipe, we got to cooking.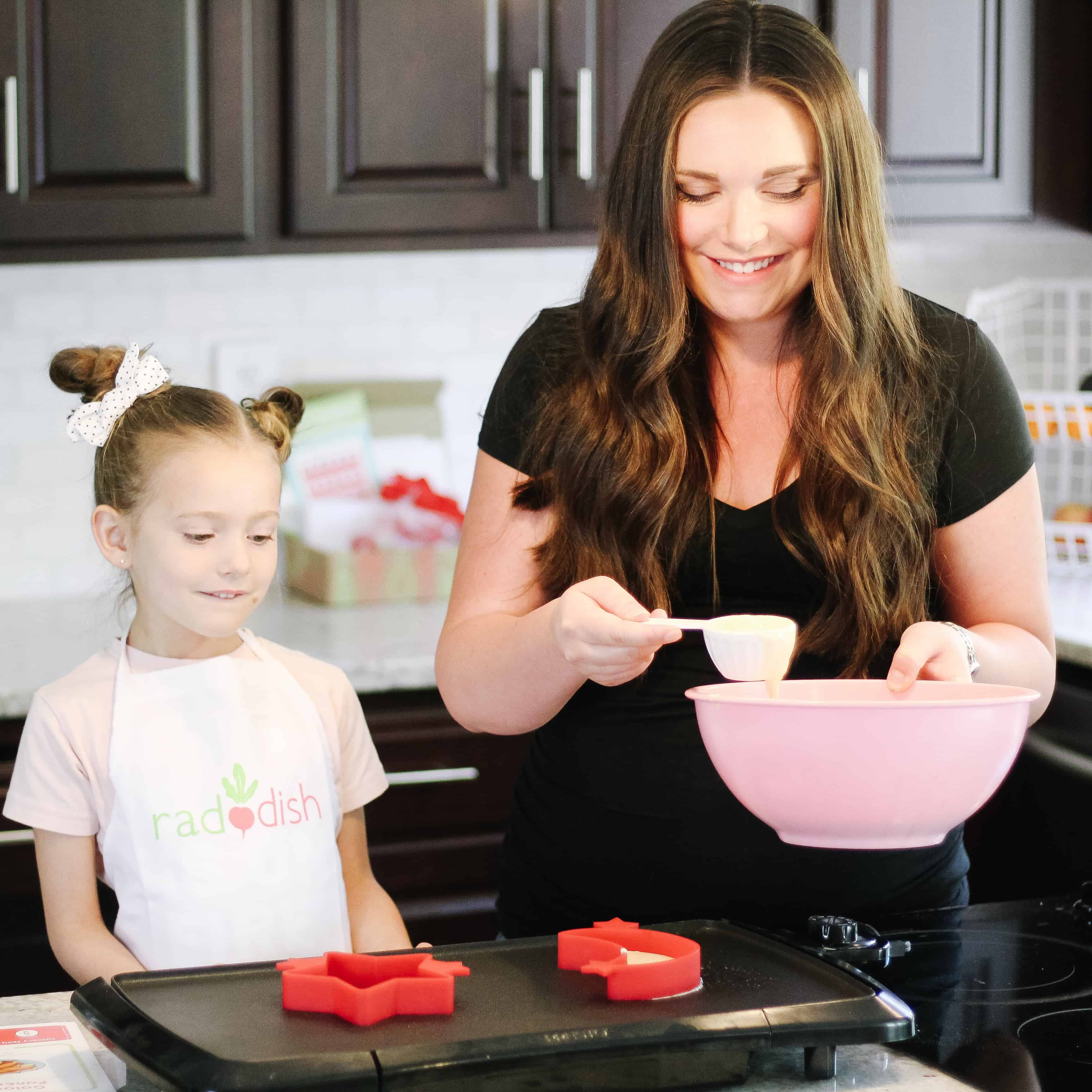 The kit came with fun star and moon silicone molds for the pancakes, and they were super easy to use. We put them on the skillet, filled them up, and then let the pancakes do their cooking.
It was fun to talk with Avé about measurements, and the process of cooking while we were doing this, and she even informed me this was only the start of her food blog – HAHA!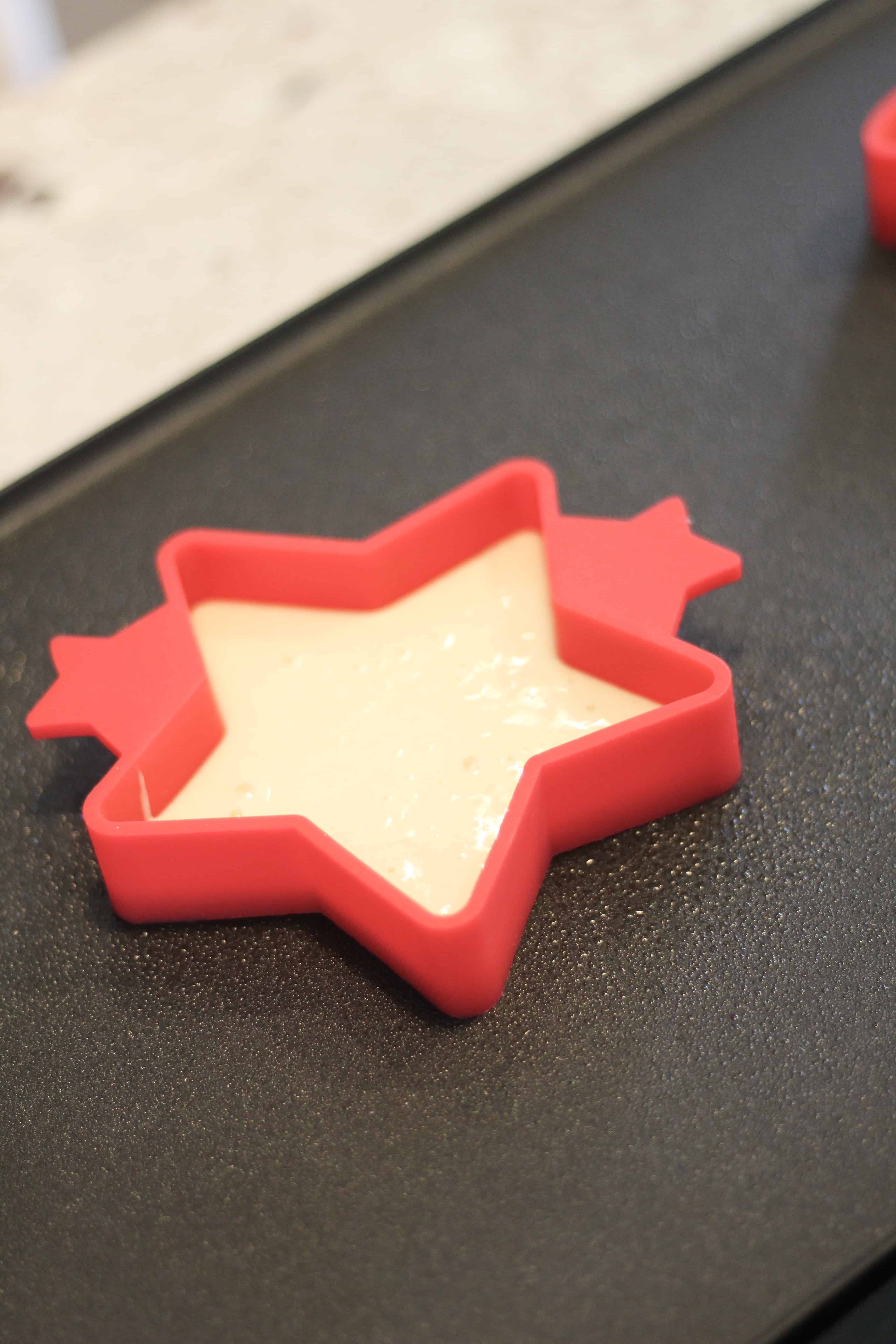 What We Thought
The kids all LOVED the end result of the recipe and overall the kit was so much fun to do with Avé. I loved that it was a fun, unique spin on a normal recipe that encouraged my super picky eater to try something new (and love it) and was overall a fun, simple activity for the kids!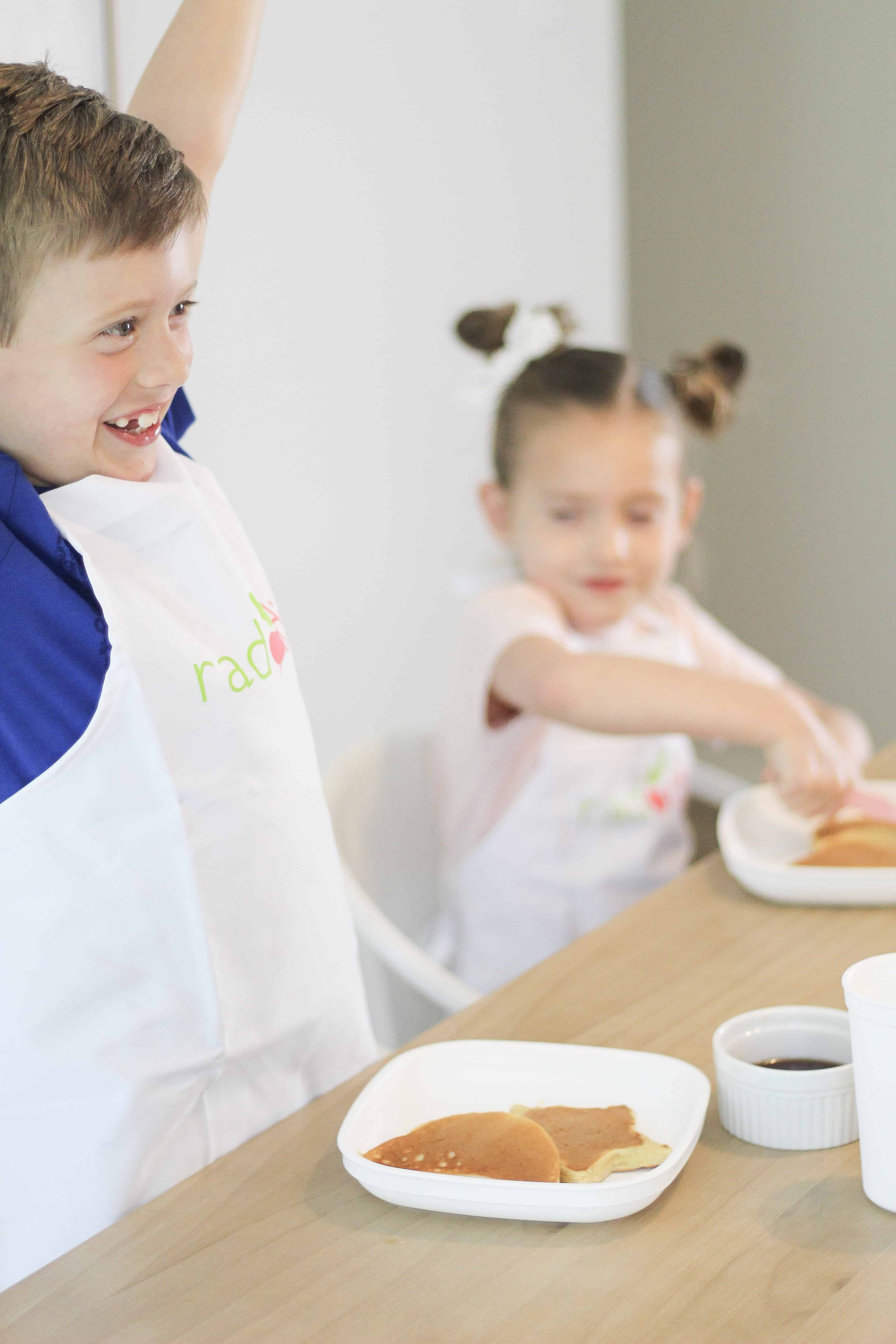 I think that as kids get older this would be a really fun idea too for them to do a little more on their own. My kids love when they get to cook at school, so they thought this was just like a school activity.
I can't wait to see what next months activities and recipes are, and think we will slowly work through the other recipes as a family as the month goes on.
The 3 recipes were totally stand alone, and make it easy to be something you can do 3 fully separate times during the month, kind of giving you more "bang for your buck" than some other monthly kits for kids!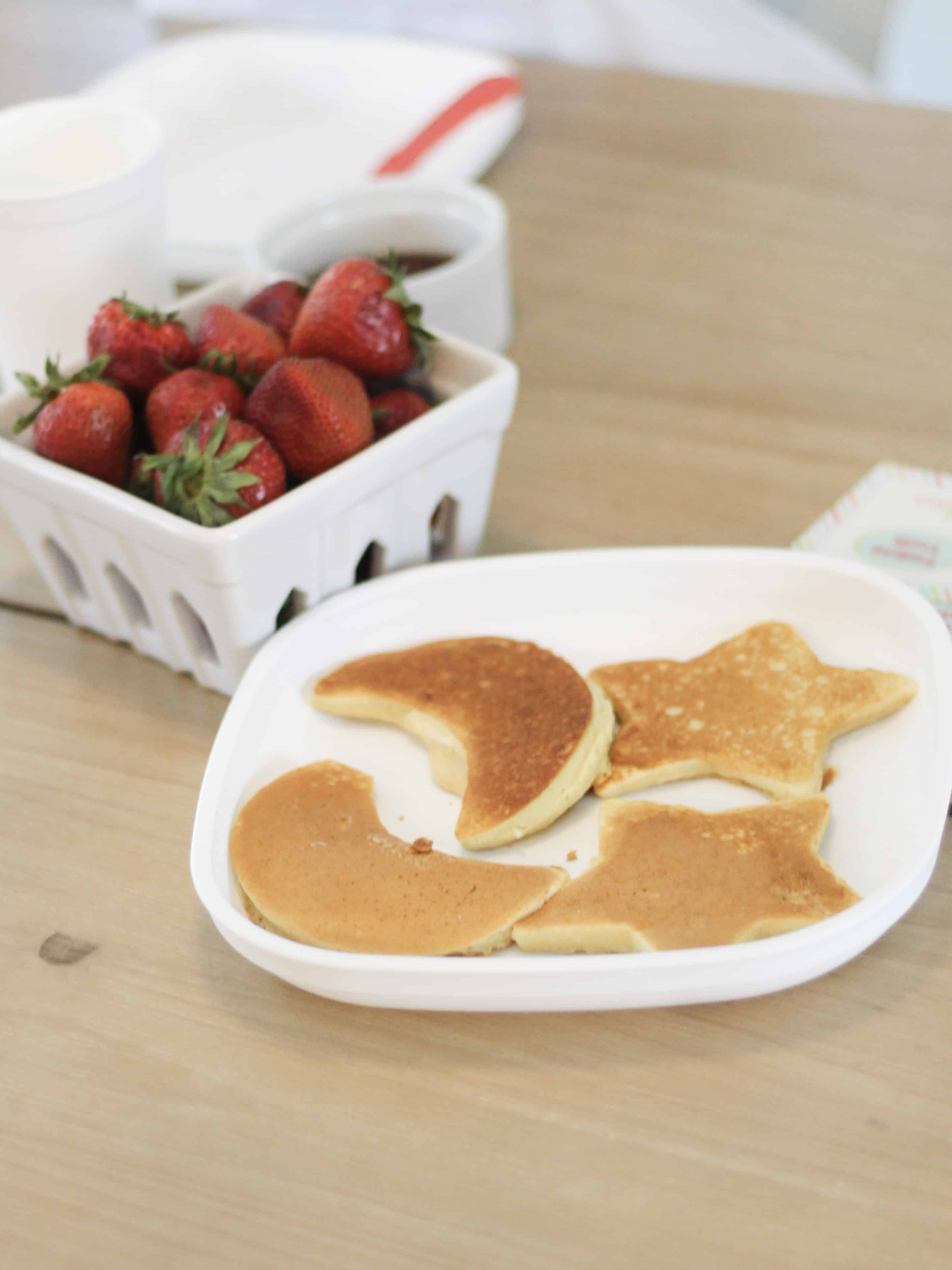 Make sure you check out their site to learn more about the kits, and the program, and I would love to hear what your kids think of it in the comments if you decide to try it!
Second month of Raddish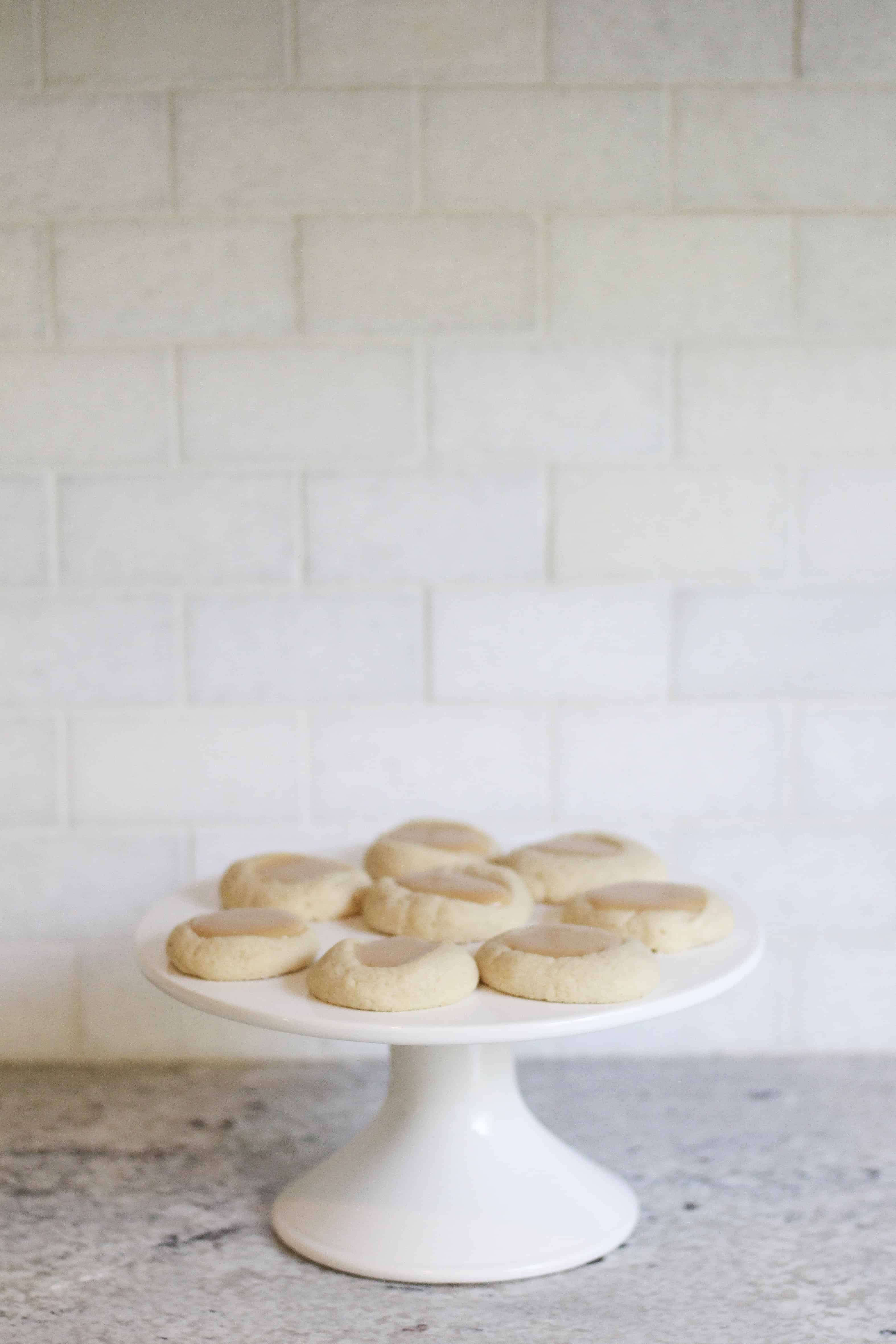 The second month of Raddish was just as great as the first! This month we got Jack in the kitchen with us for the cooking and the eating, and we made Dulce De Leche Cookies.
The kids loved learning about measurements, and the cookie scoops were perfect for them to scoop and get the dough off without touching it!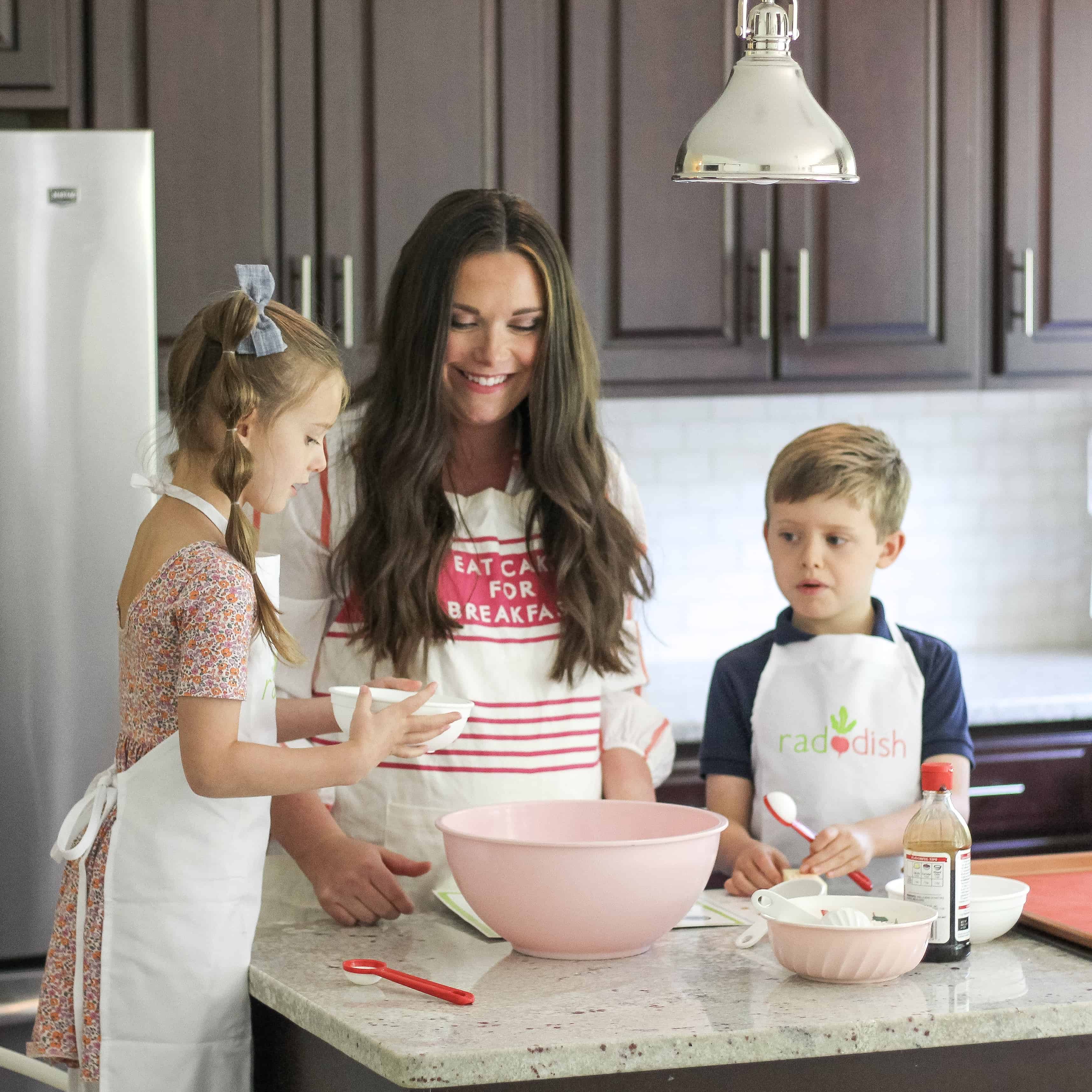 I was pretty sure they would never try the dulce de leche, but they inhaled the cookies and want to make more again very soon!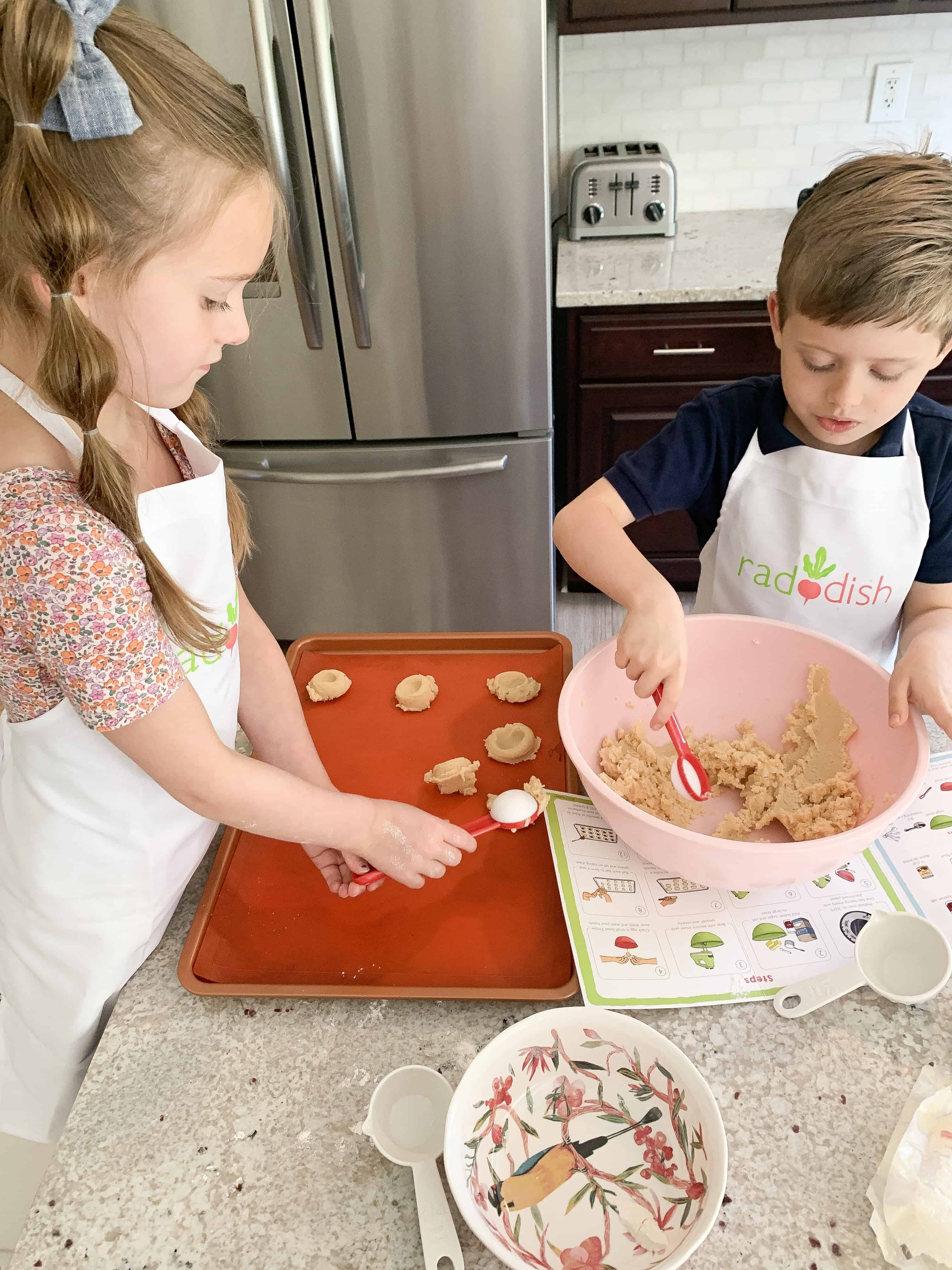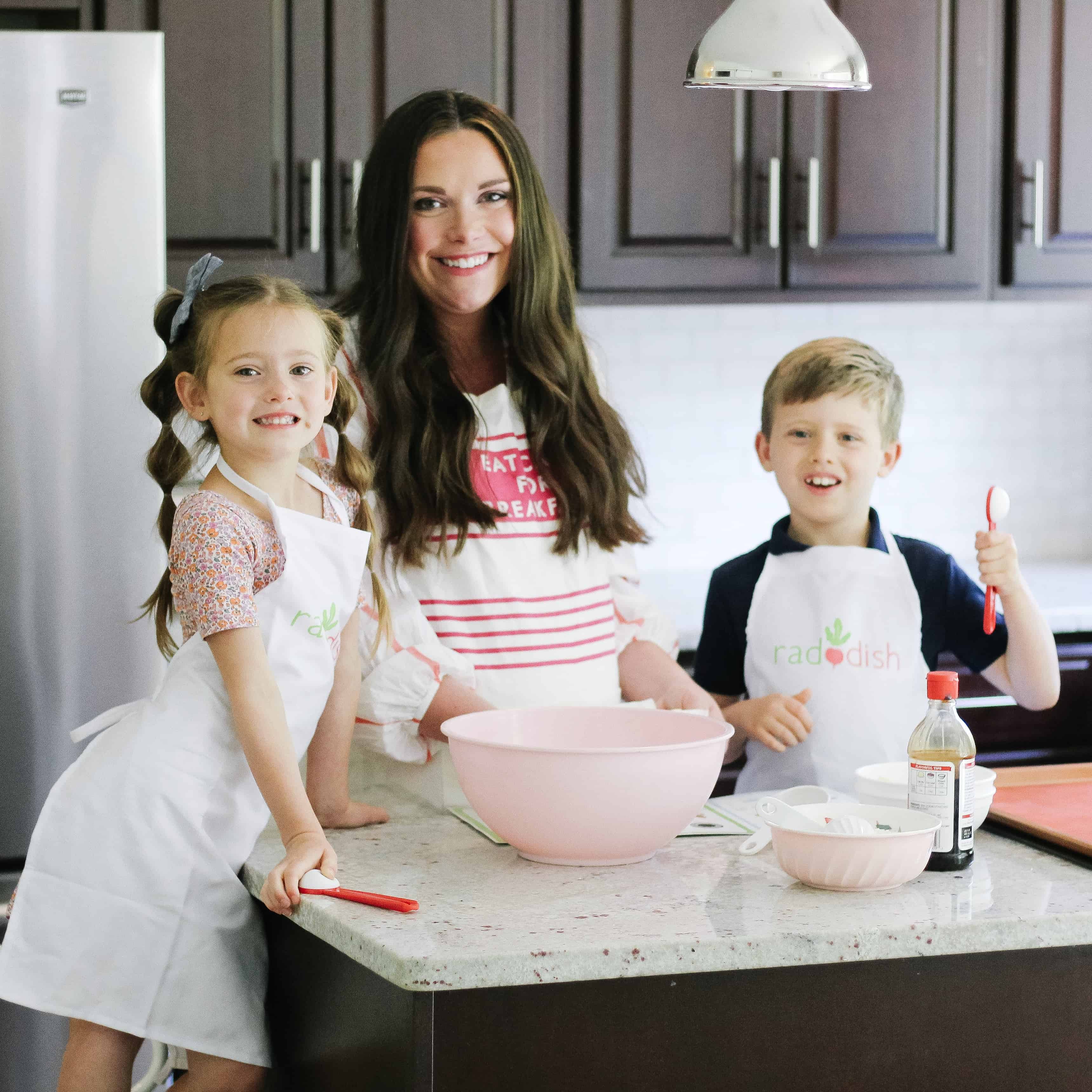 As an added bonus, Raddish has been so kind to offer a promo code for my readers and followers to get $15 off your 6 month subscription. Use code: SOLANGE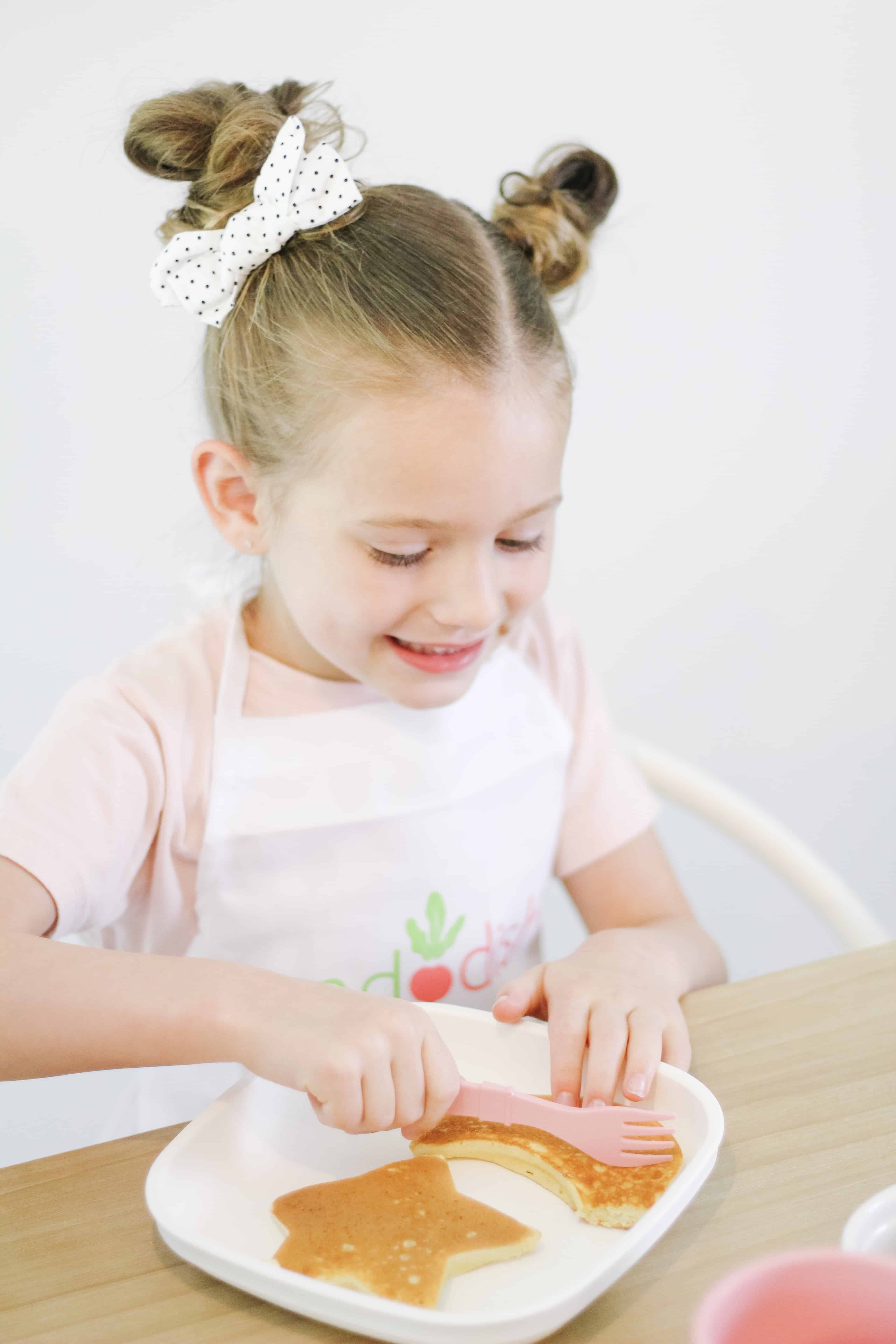 Pin Below for Raddish Kids Review