Christmas is just around the corner ( I mean how the heck is it already December?), and most of my holiday decorating is finally done. I teamed up with some ladies on Instagram to show my holiday home tour in stories, but wanted to share my sources all in one place. I honestly had the hardest time decorating for Christmas this year. It takes me 10 times longer to accomplish anything with 4 kids, and with the older three and myself getting sick, it was just a hard year. I decided to just take it with stride and realize that is the season of life we are in this year, so just went with simple and bright Christmas decor.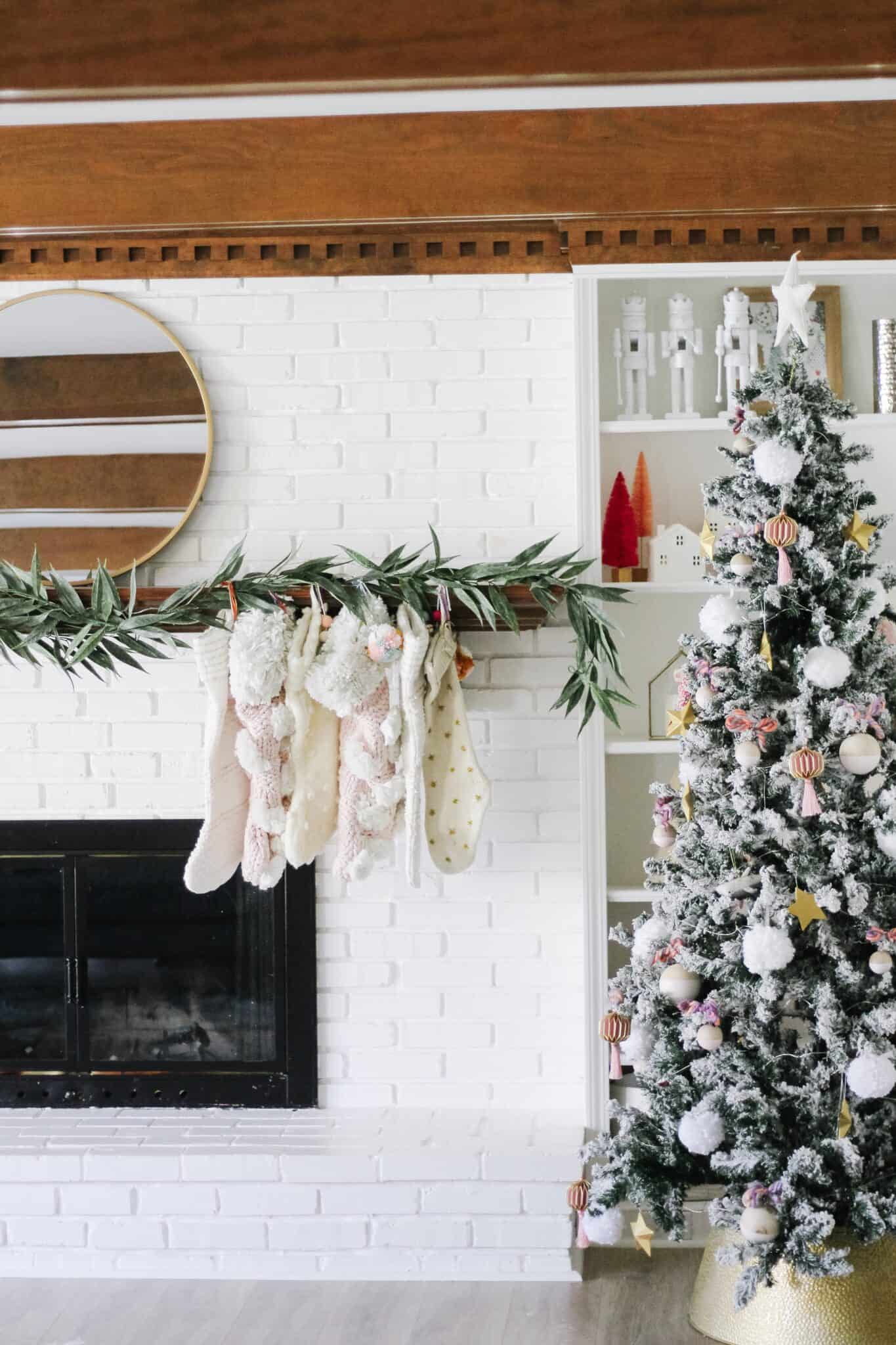 This post contains affiliate links
I have this blog post where I have been simple updating links to decor if you find that easier to shop! Most of this years decor is linked there (but with no explanation).
Simple and Bright Christmas Decor
For this blog post I will only be sharing our living room/entry way/bar. I will be blogging our dining room and the girls rooms later in the week, as well as a fun update to our kitchen!
Last year I went with Merry and Bright decor, and although I loved it, I wanted to slightly change things this year. I had used LOTS of color in my office (see that post here), So wanted things slightly warmer and more homey in our living room this season.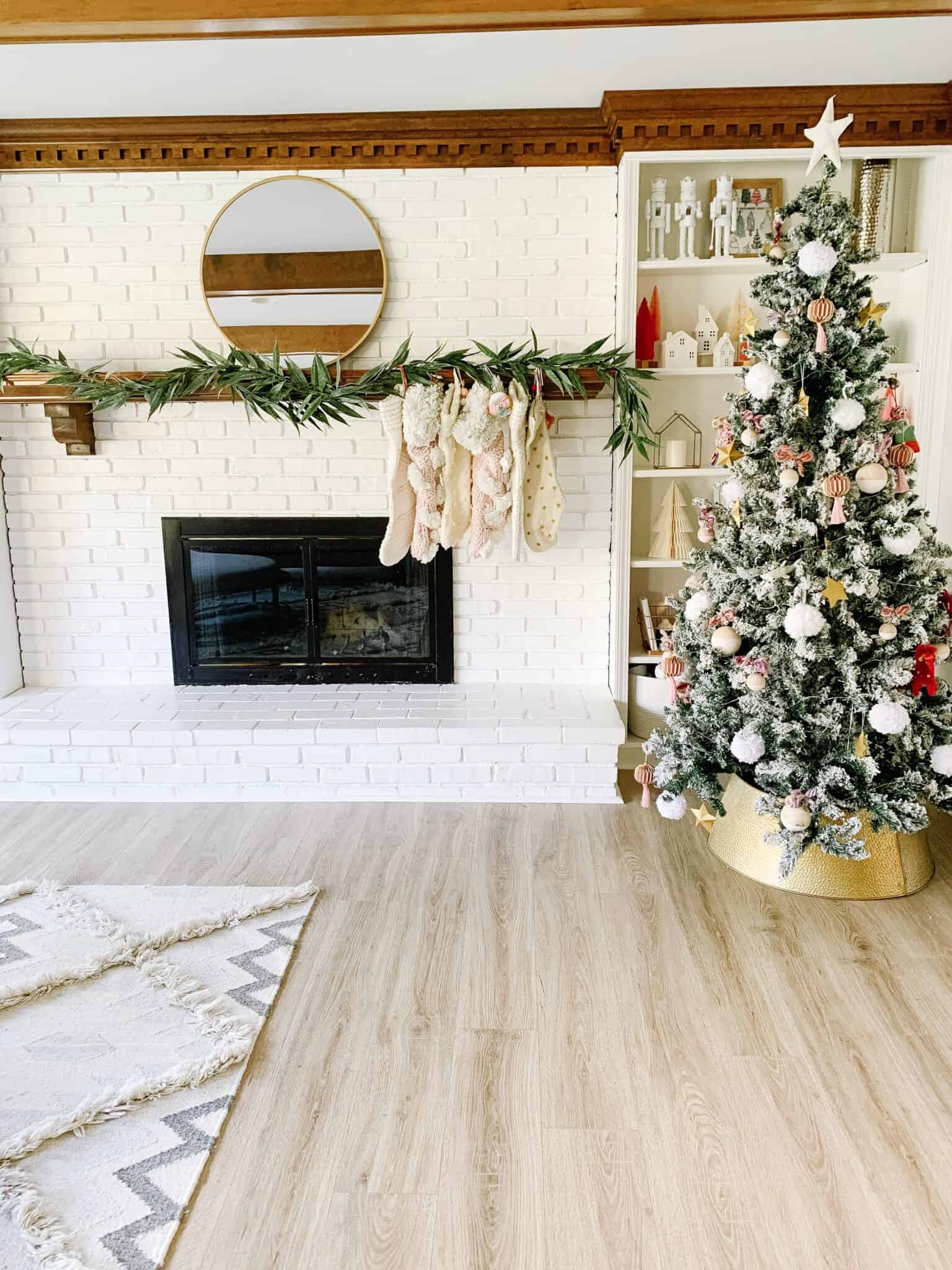 The Mantle
I am sure I will get lots of questions on where I got my garland, but it is actually a couple of years old, and I haven't been able to find it again. I love the simplicity of it, and it has been a go to for me for holidays!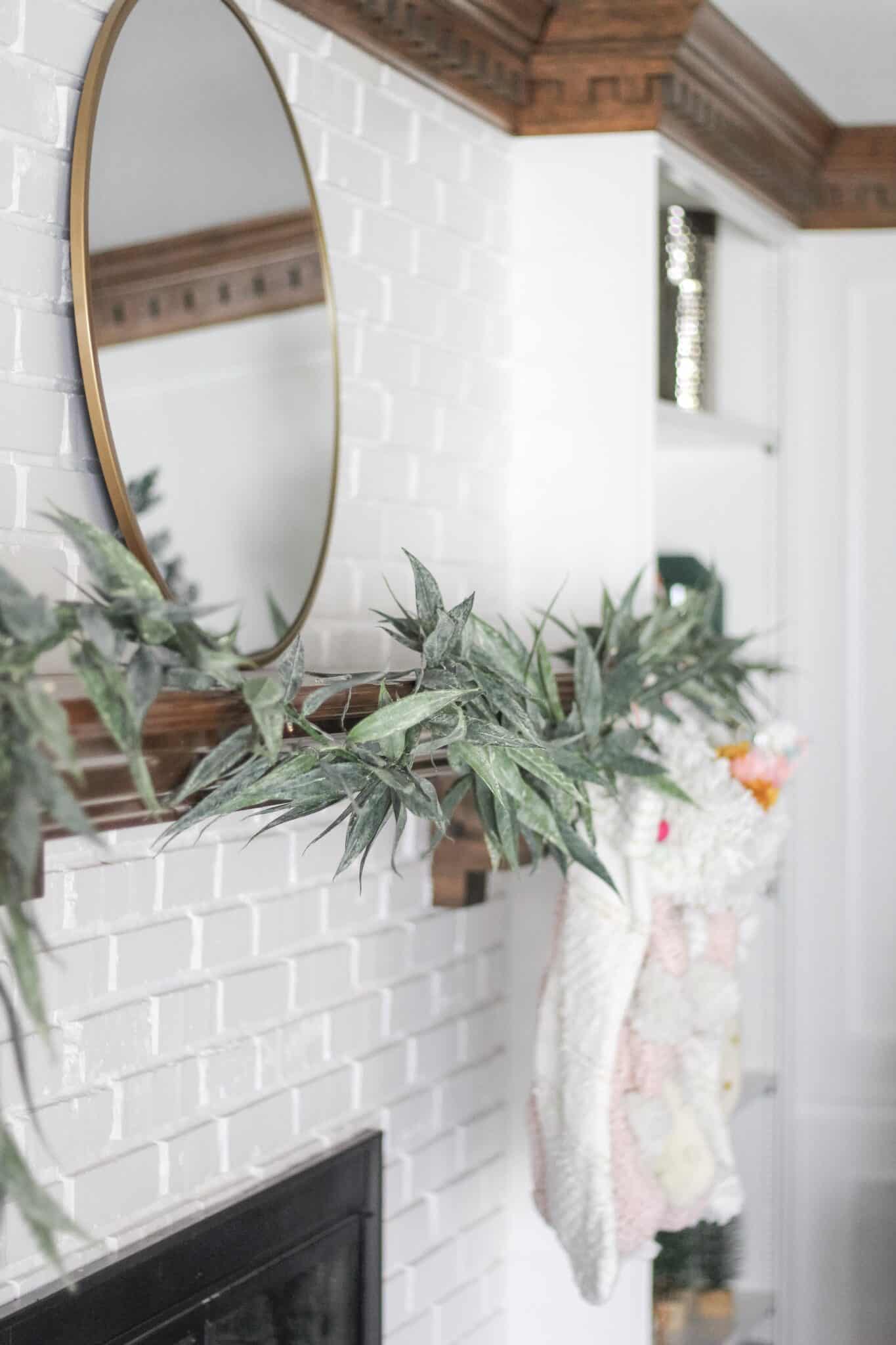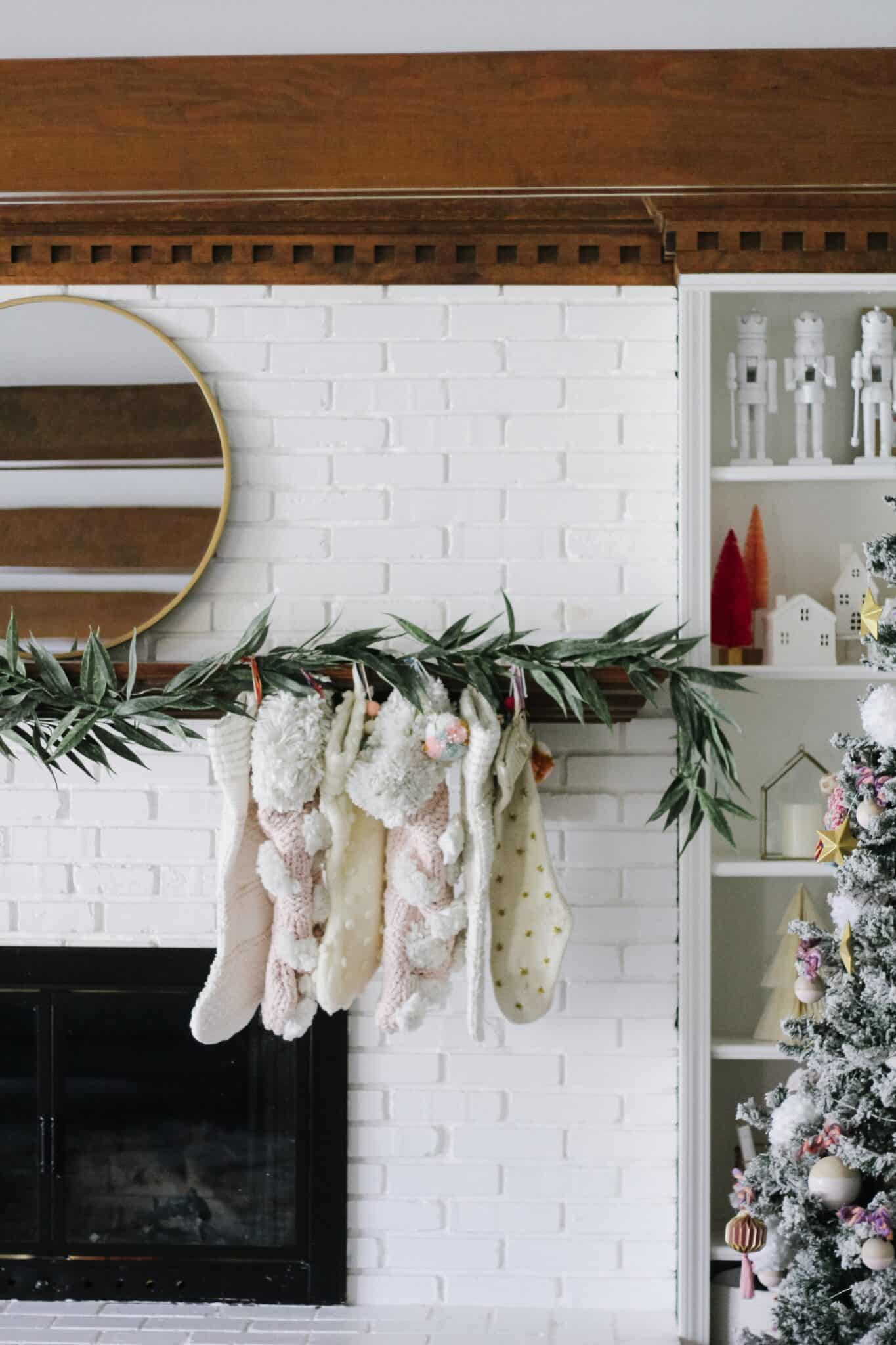 The Tree
I did not change up my tree very much this year, and honestly – with Walker being a very wild 2 year old I kept things VERY simple and not breakable. Most of the ornaments are DIY (wood balls, white poms, and gold stars), but the rest of the ornaments and decor will be linked below. I also switched things up with a gold tree collar this year and love the simplicity of it!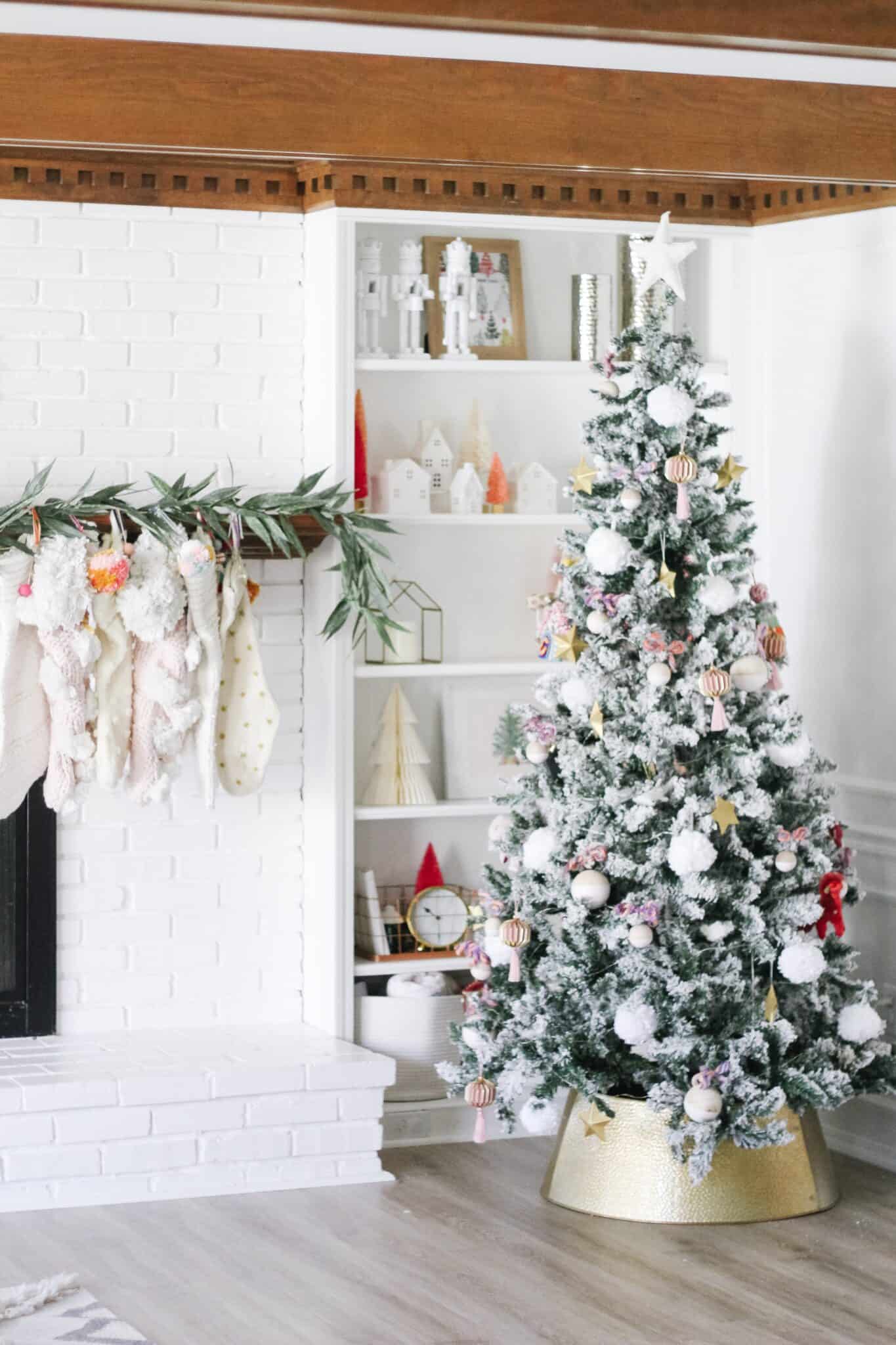 The Bar
Last years bar decor was hands down my favorite, but I wanted something simple and different this year. I went with these sweet little boxwood wreaths and added ribbon to them. I also added a few bottle brush trees to our tray and some gold bell drink stirrers to make things a bit more festive!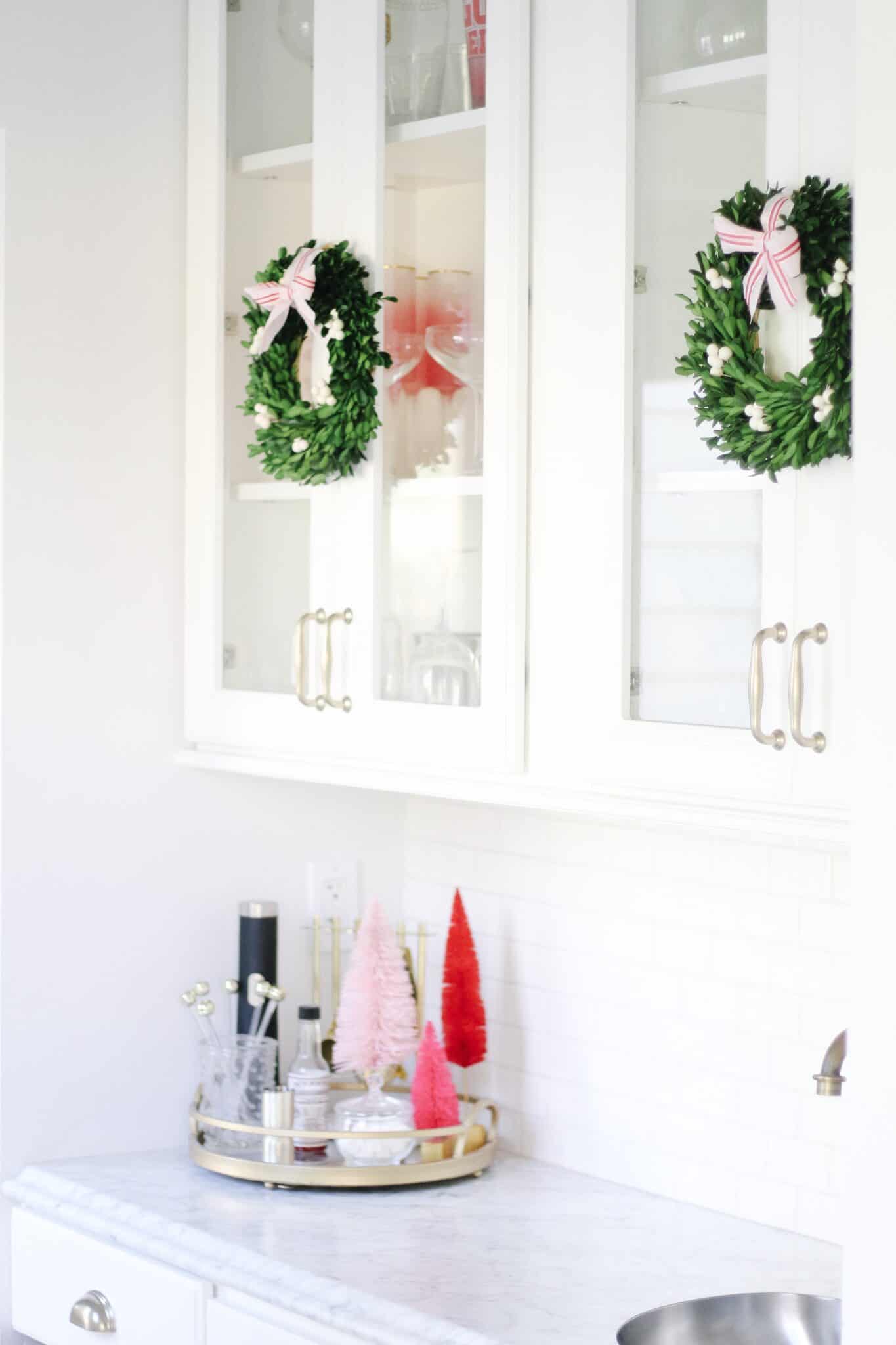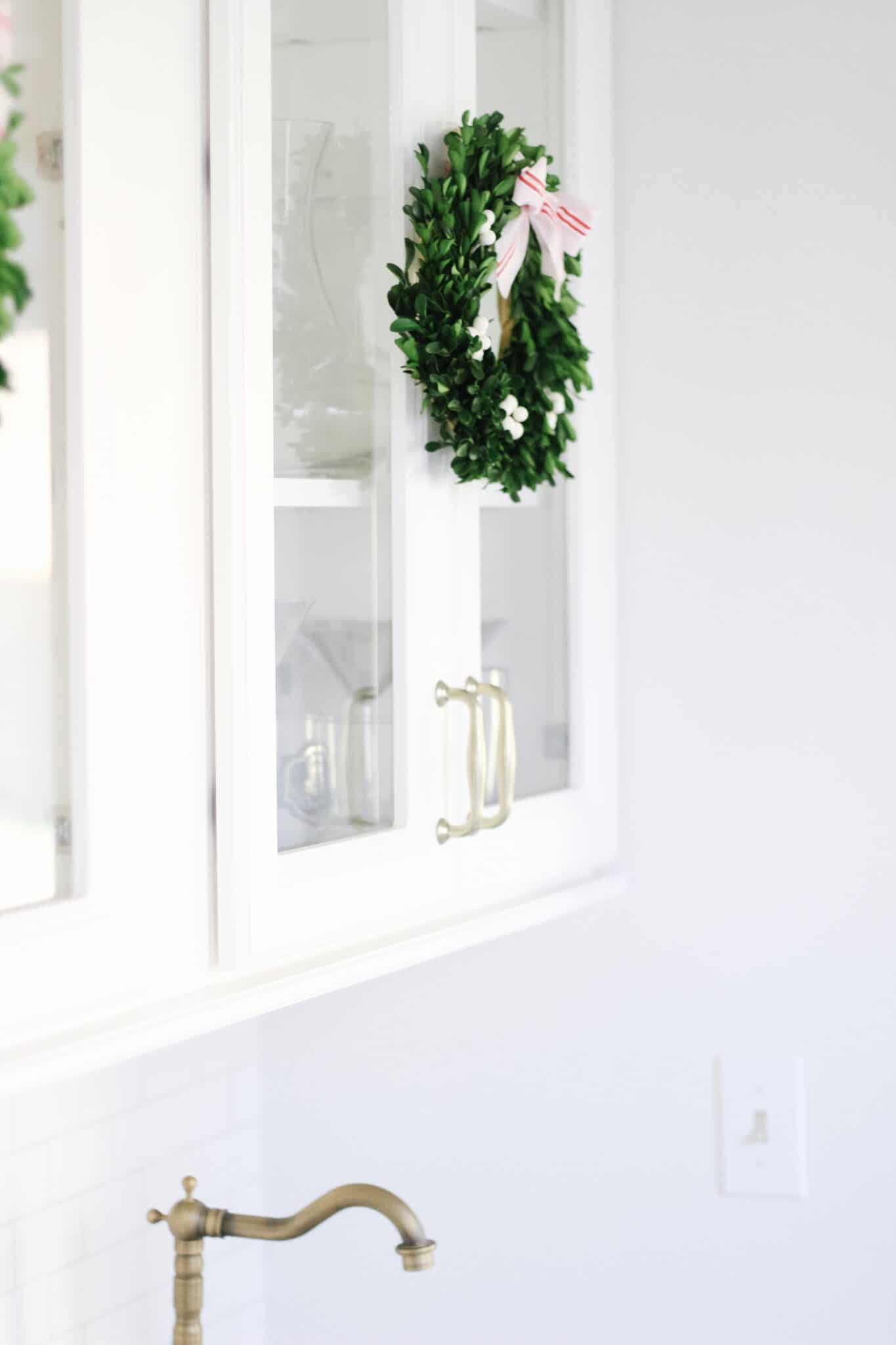 Accessories
This year I honestly bought very little in terms of other decor. I always try to find one or two aspects of my decor that can tie together each room, so this year I tried to carry SOME pink into each space as well as use bottle brush trees.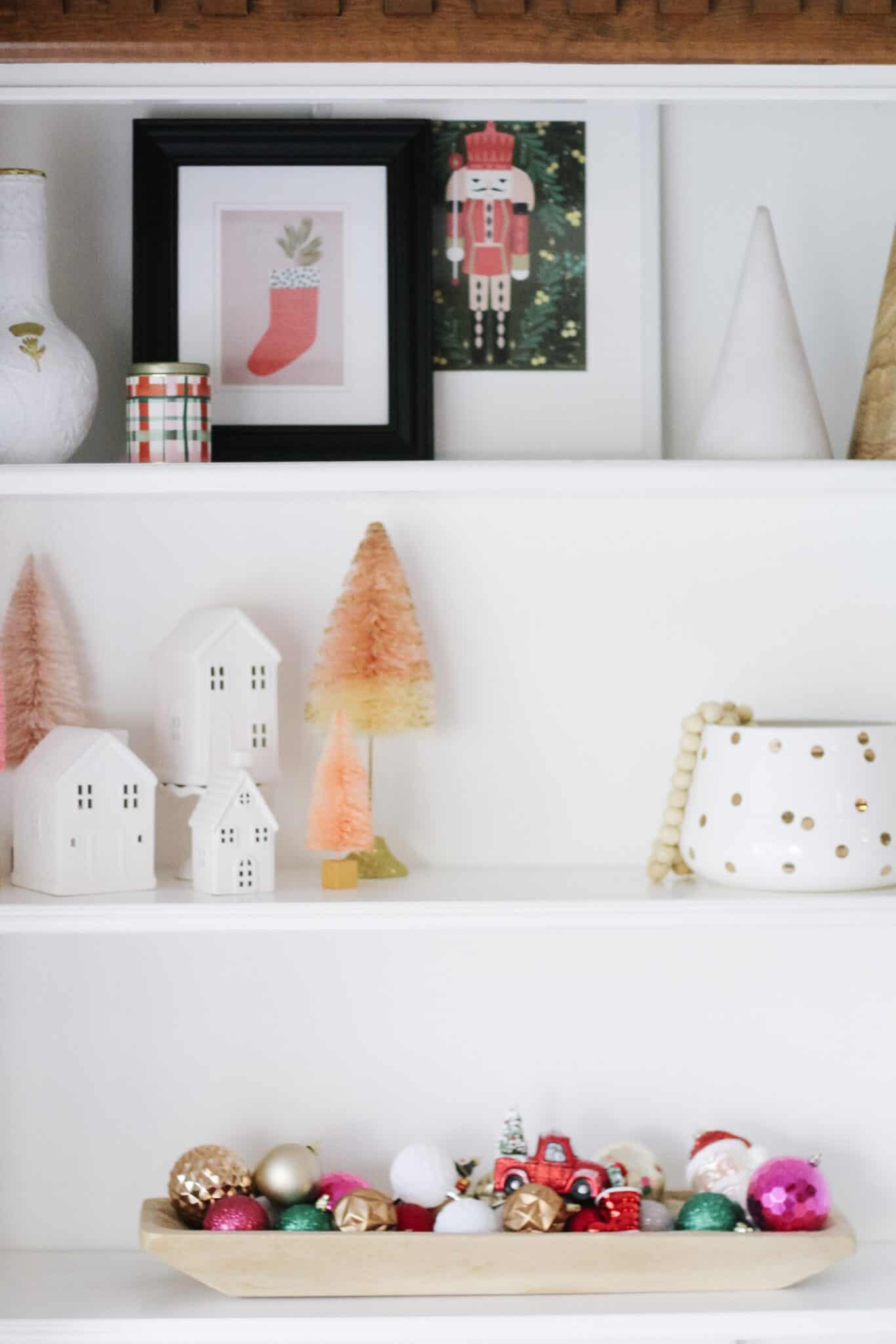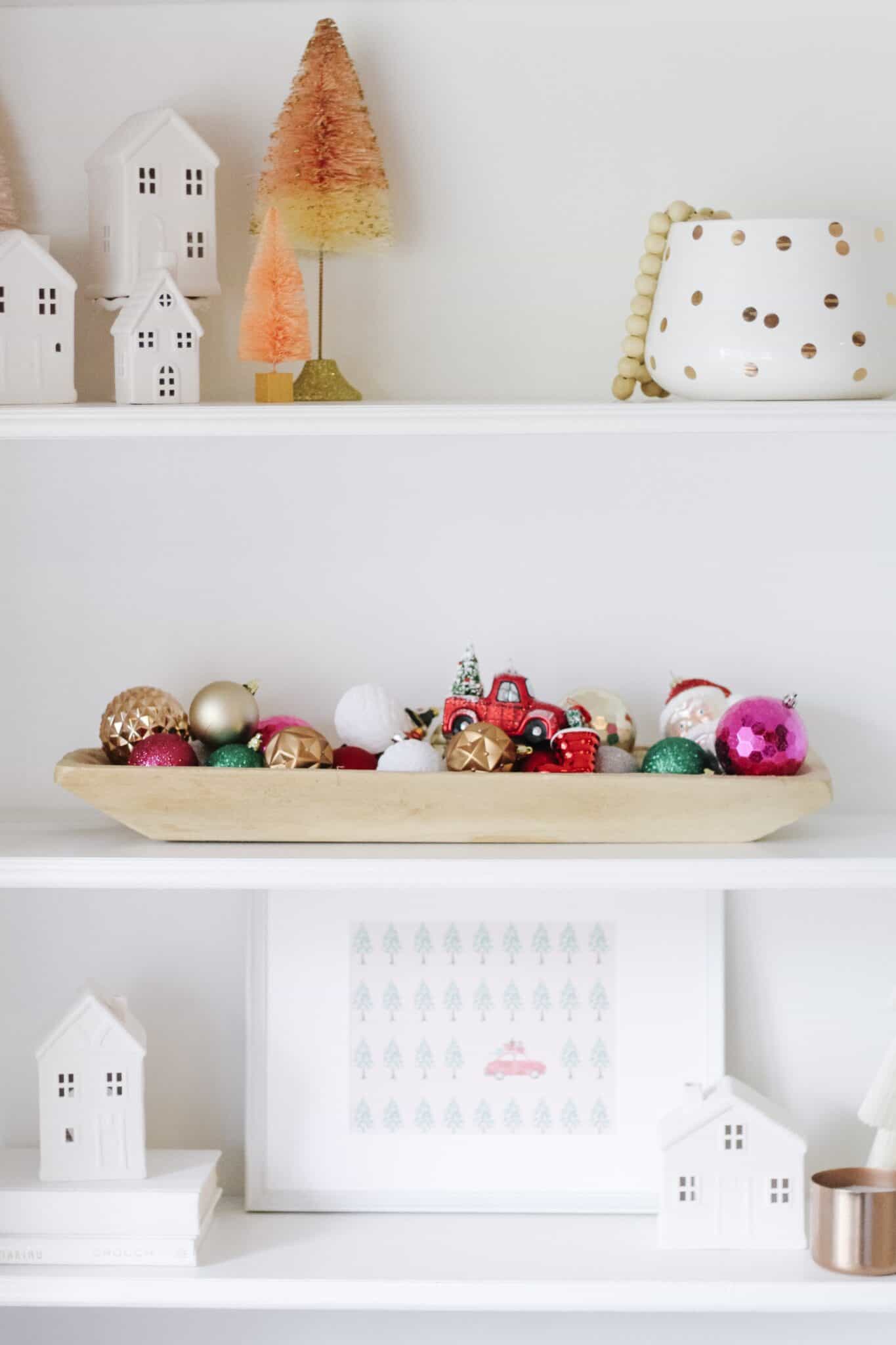 I had a hard time finding the perfect ribbon for my garlands so ended up gluing and layering two ribbons which were used on wreaths, garlands, and around vases and candles through out the main floor. The bottle brush trees are a big mix from Hobby Lobby and other stores, and many of them I dyed myself to get the color I was looking for.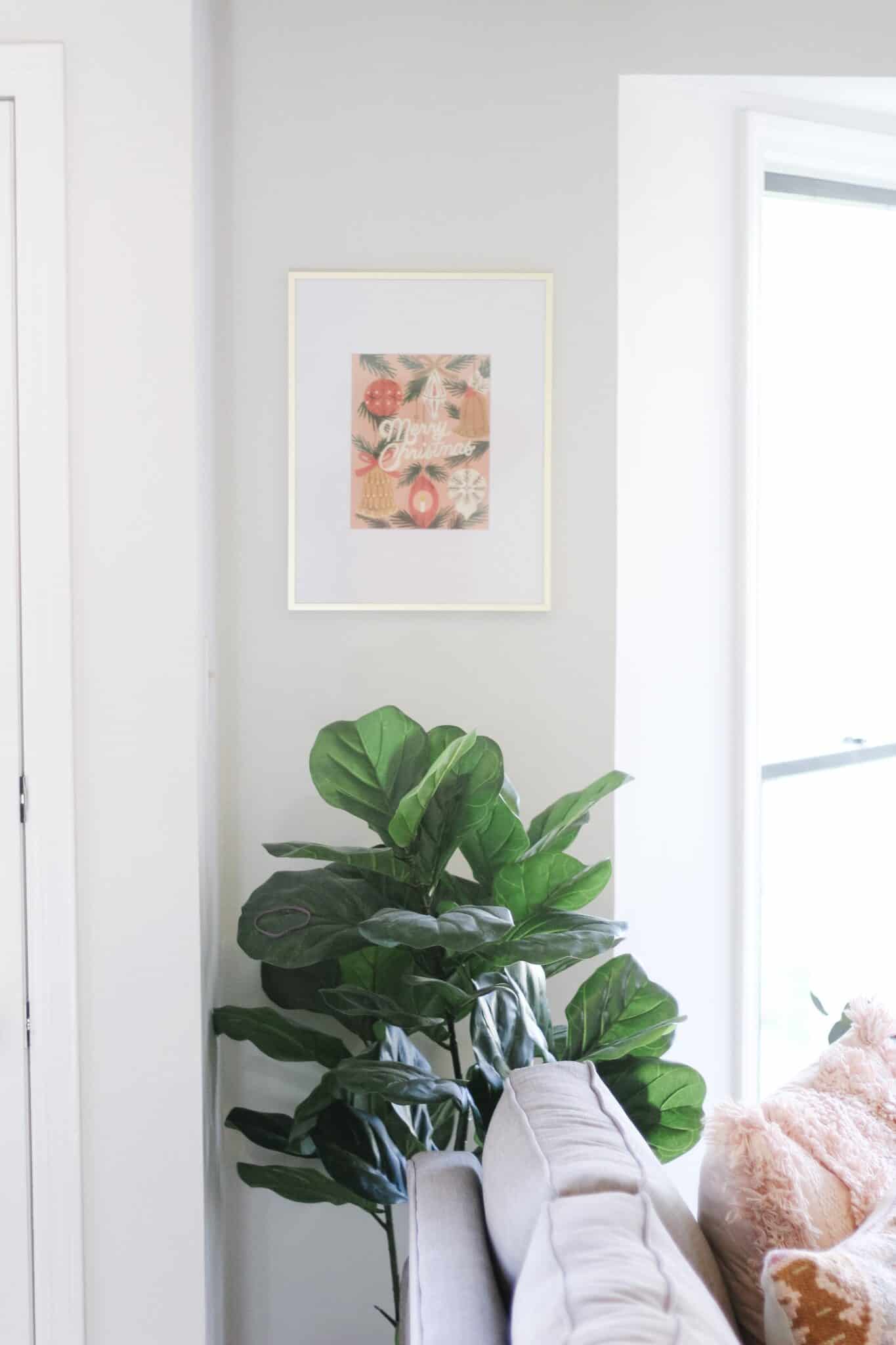 I also find that having frames where you can easily switch out the prints Makes for inexpensive changes in the decor. I found some fun prints online to fill my frames and love how they turned out. If you are looking for prints, here are some free ones I made last year!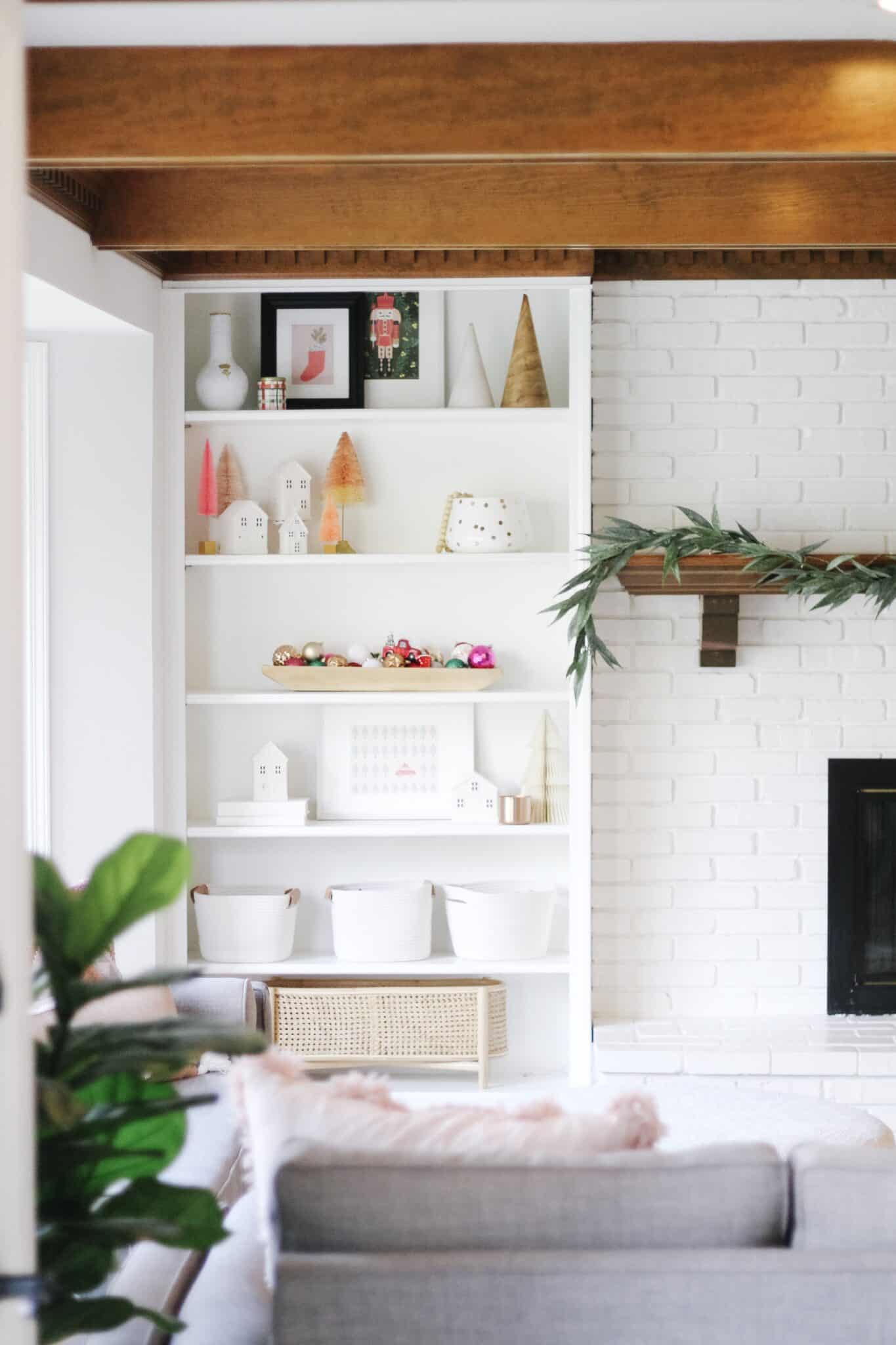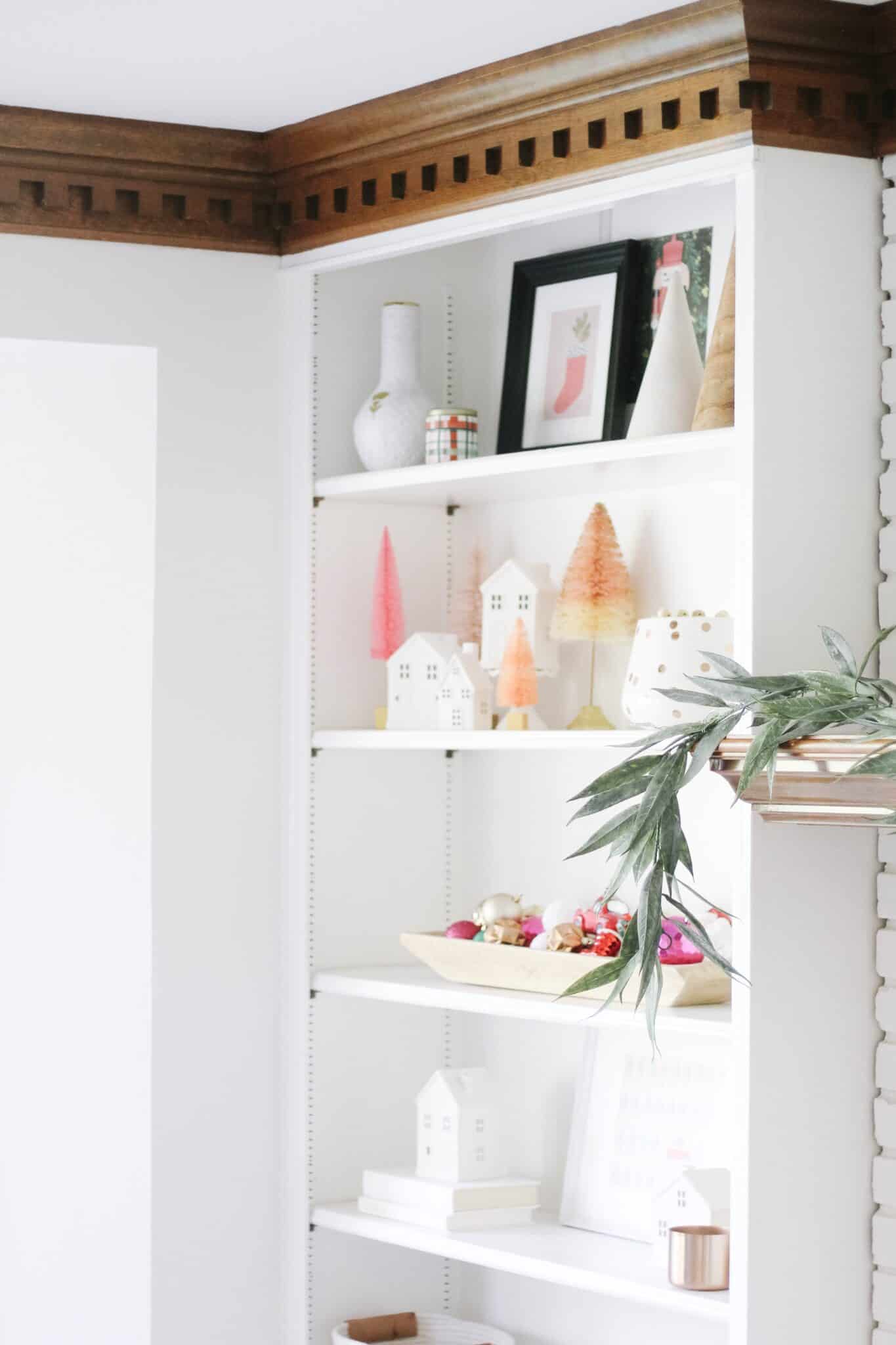 I also changed up my throw pillows. The large pink ones, and the pink print ones are both older and I just circulated them back in for the year!
I will link all newer items below!

Just remember that decorating for the holidays does not have to be really expensive and you can work with what you have. Make your house feel magical for you and your family, and try not to stress over every detail!!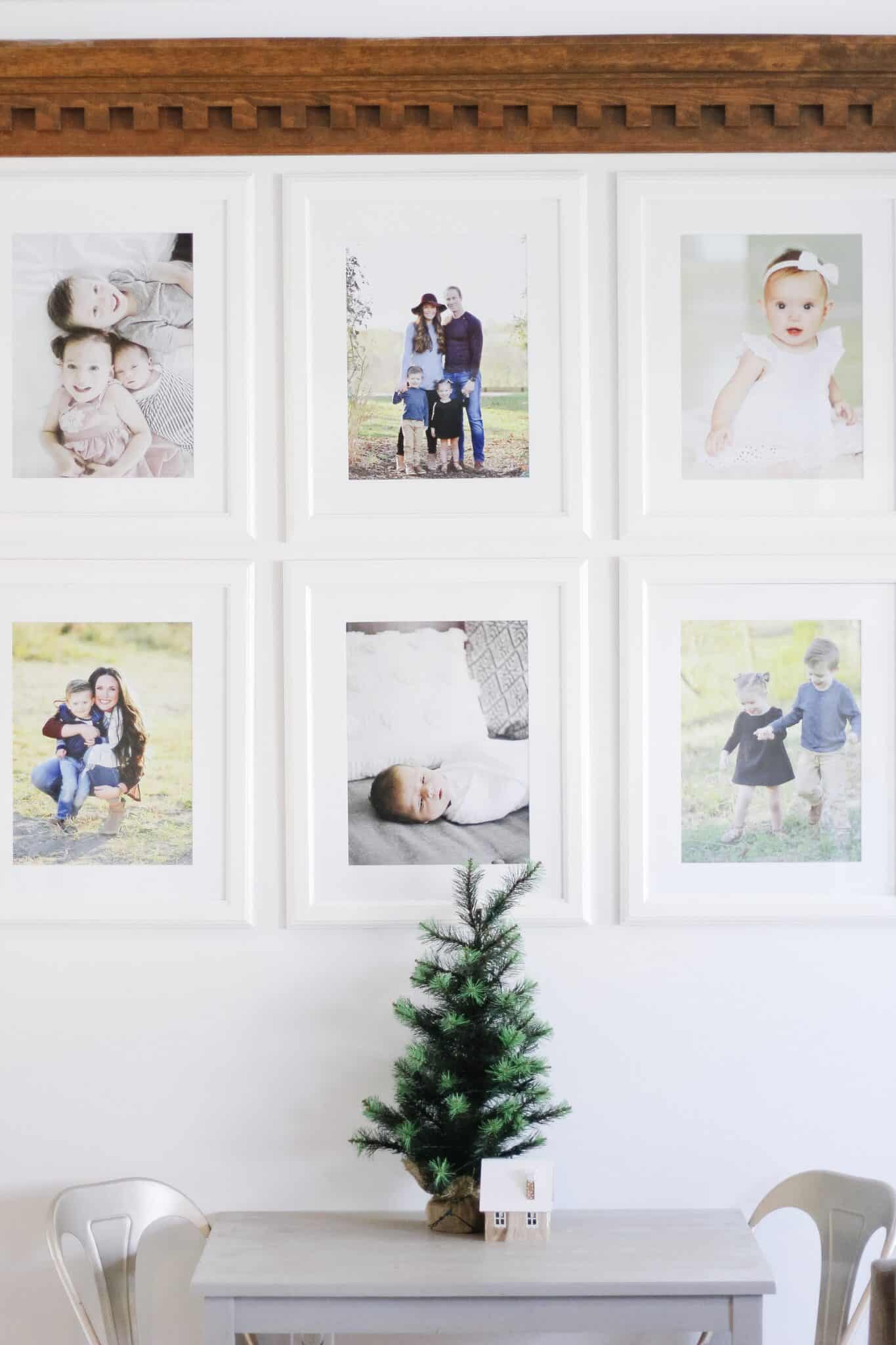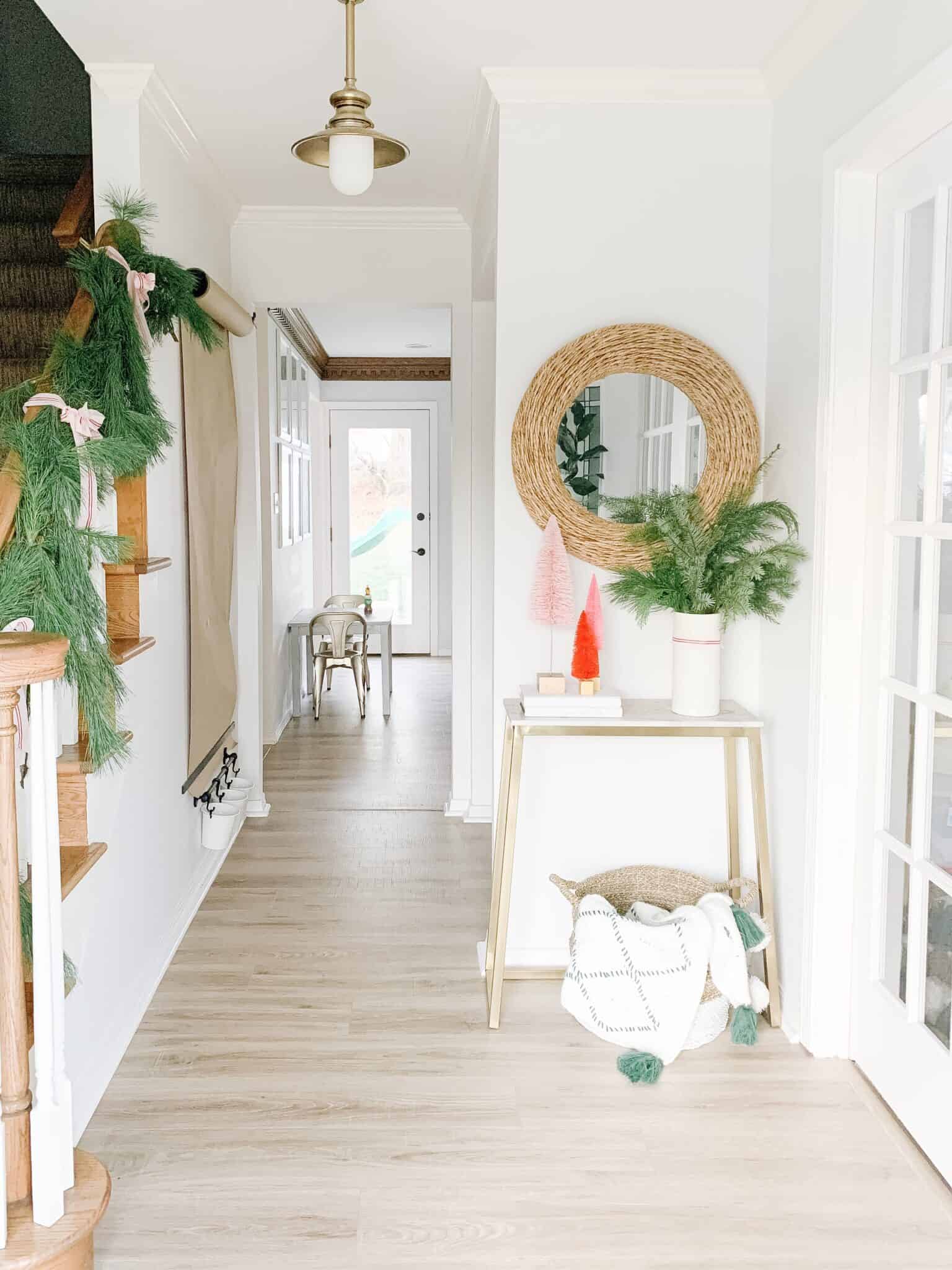 To see more of our house this year be sure to check out the posts linked below!
CANDY CANE DINING TABLE
PINK MERRY AND BRIGHT HOME OFFICE
Pin Post below for Simple and Bright Christmas Decor Inspiration later