Girls Christmas Clothes from Amazon – because if you have been around for very long you probably know that finding Amazon finds is one of my favorite things to do.
I am a mom of 4 – with 2 little girls who I LOVE finding unique finds for, and Amazon is an affordable, easy place to shop for those unique finds.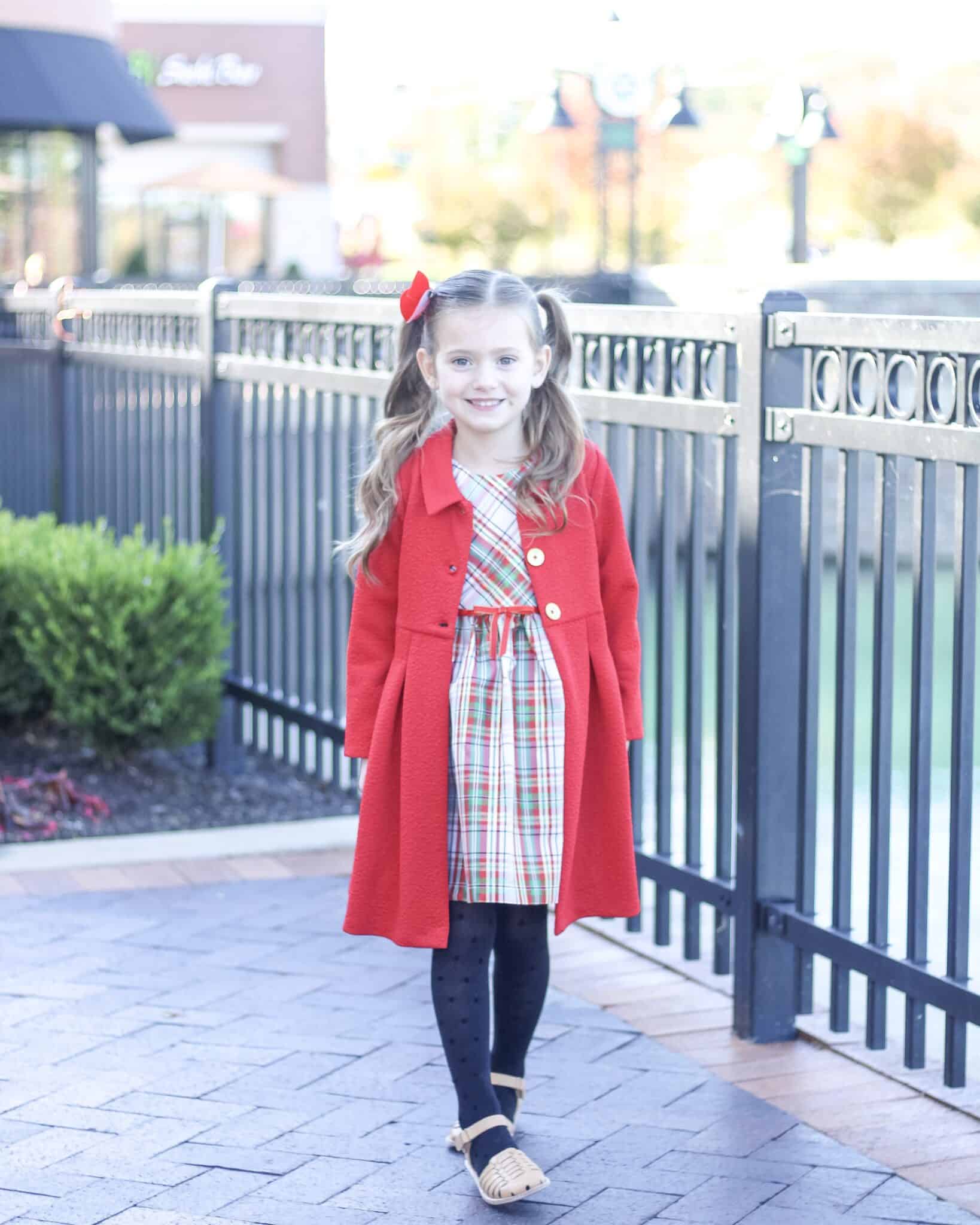 Girls Christmas Outfits from Amazon
This Girls Christmas Outfits from Amazon post contains affiliate links – originally written in 2019 updated in 2020.
I am SO organized – but I also can be SO last minute on certain things, and for me that tends to be Christmas outfits. I think for me it is always because I can't decide what we are going to be doing, or what the weather will be.
The good news is that has led me to finding some amazing Amazon finds over the years, and sharing them with all of you.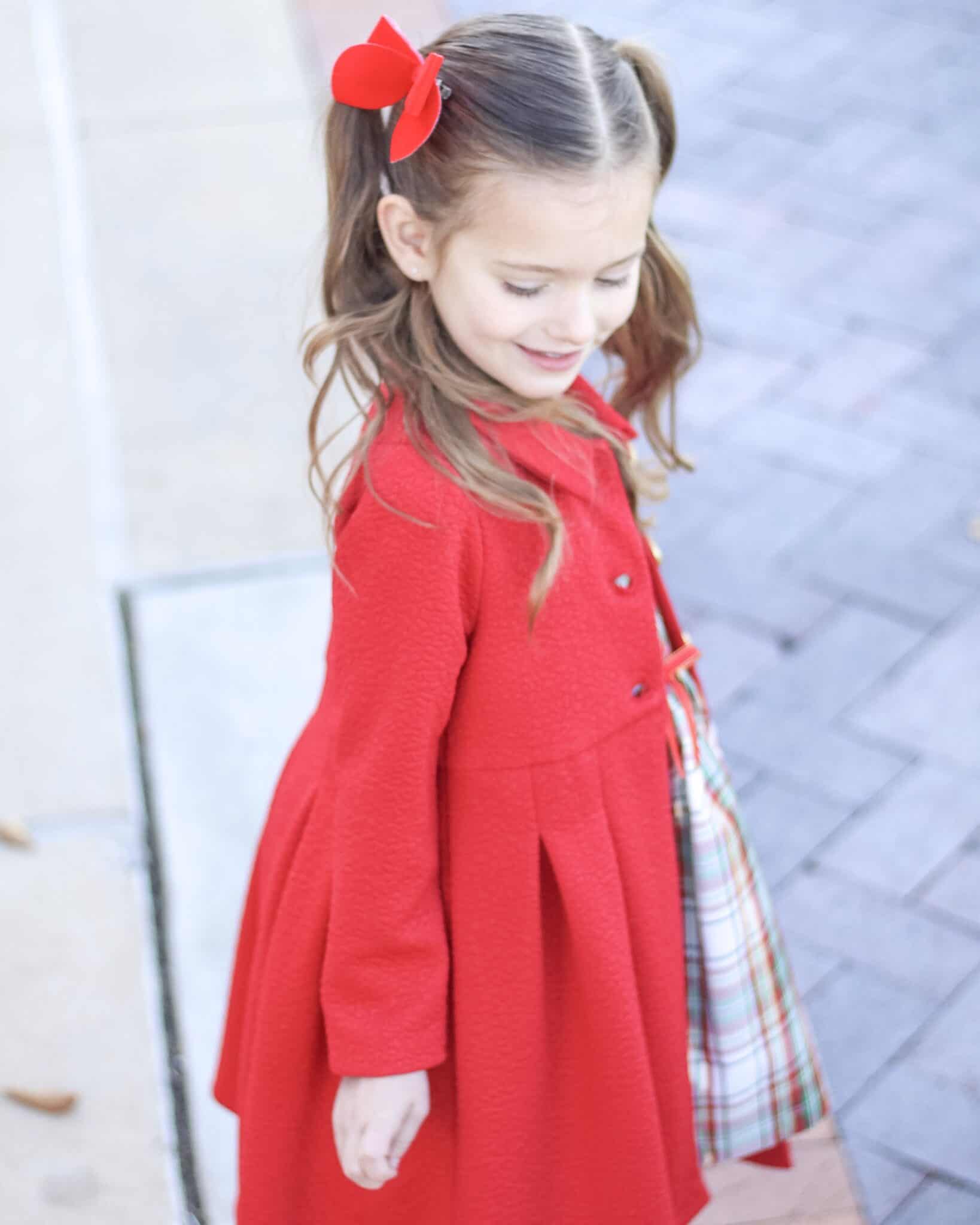 I rounded up items in this post that will help you create the perfect dressy or more casual look, no matter what your plans are for this holiday. I went with shoes, bows, and purses – so you can create a full outfit.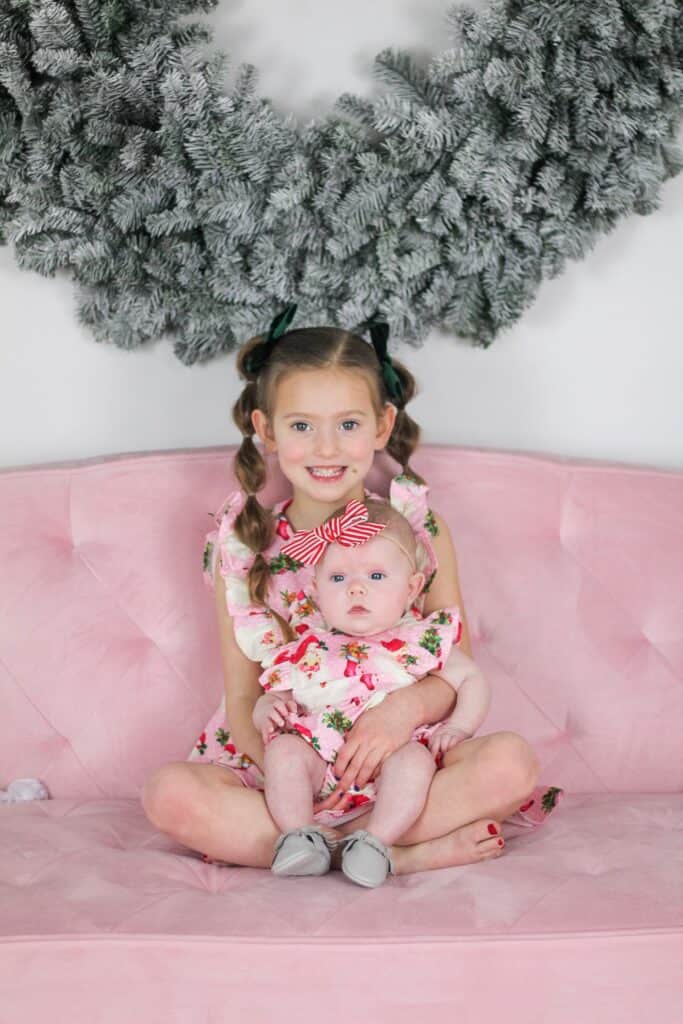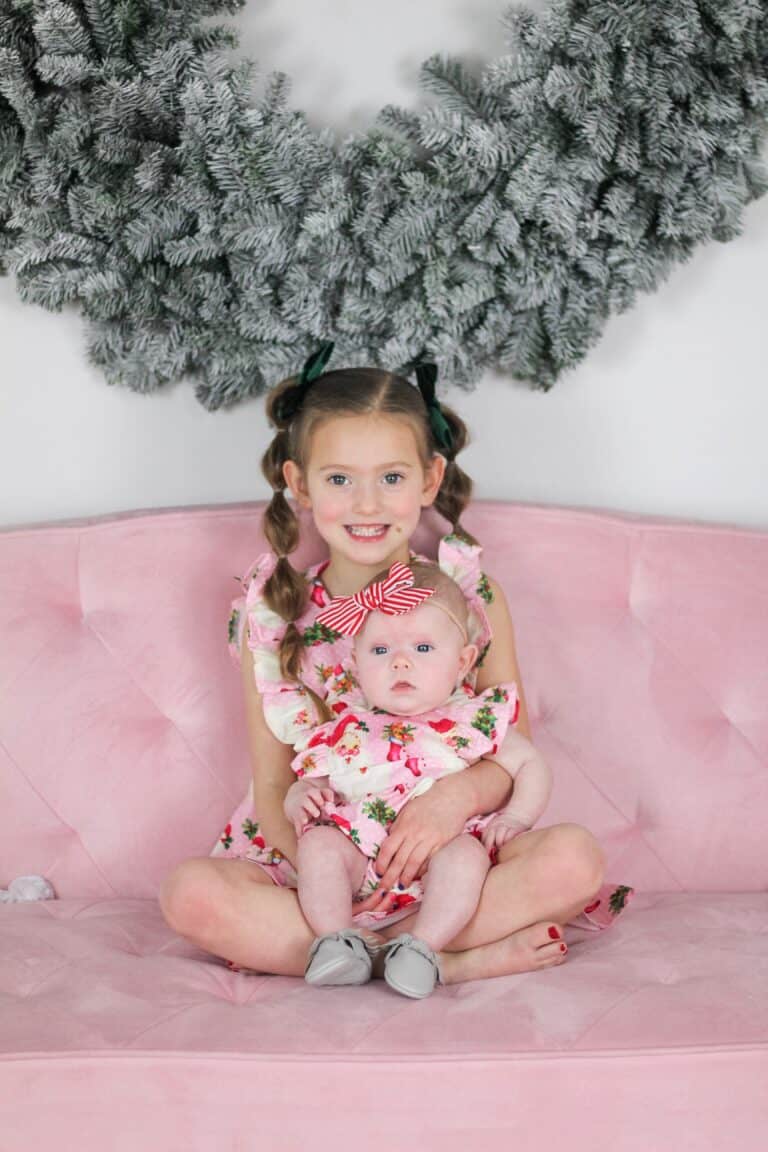 The Shoes
Because I know shoes can be so tricky, I only added shoes we own ( aside from one pair that we own in a VERY similar version from the same brand).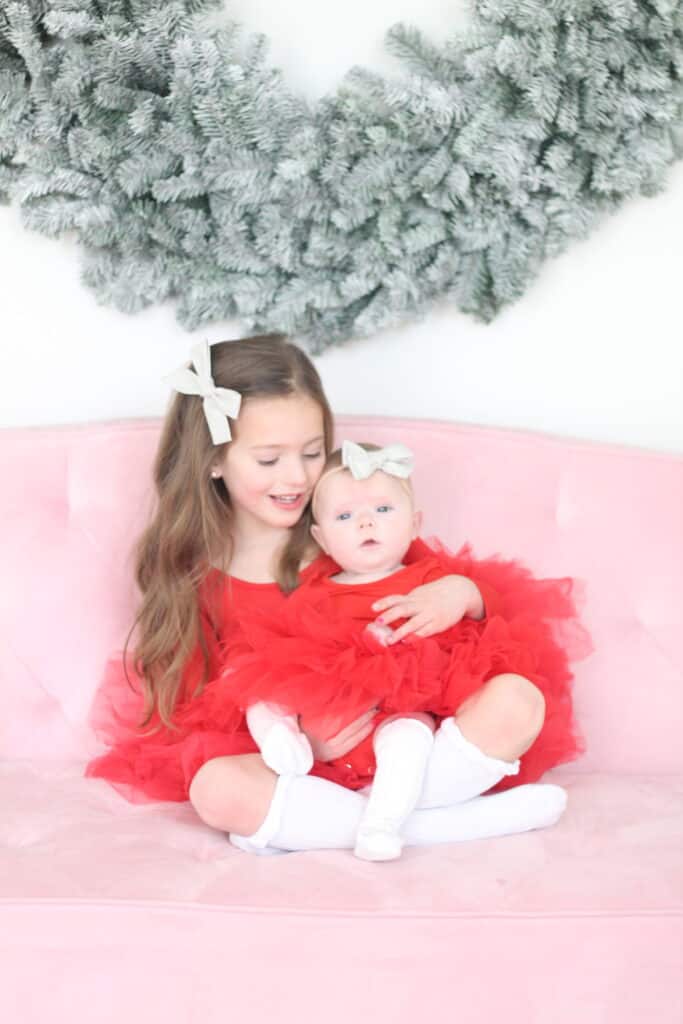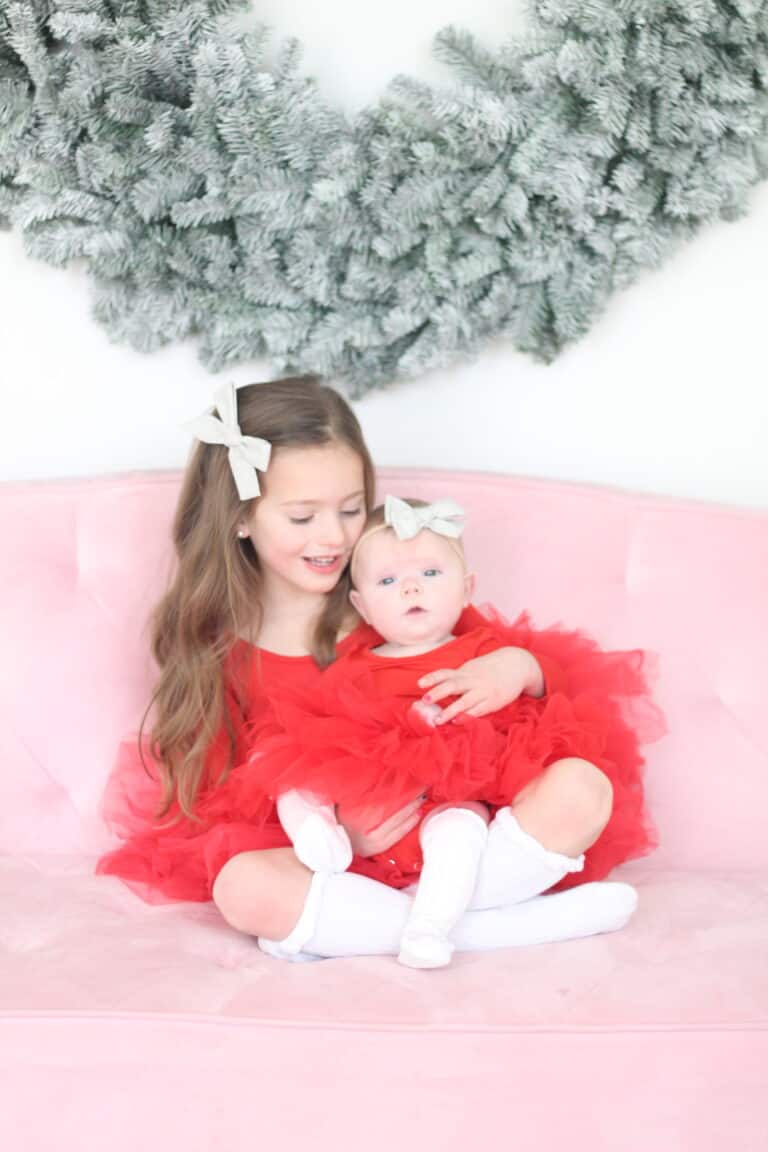 The Mary Jane style is one of my favorites because the way the buckle works there are no holes, so they can really grow for longer than many shoes like this. Avé just out grew her red pair, so I think I will grab her some black or gold this year!
The little moccasins we are obsessed with, and Goldie has this exact pair. They are an investment, but honestly the only baby shoes I ever buy. If you go with a metallic she can wear them daily.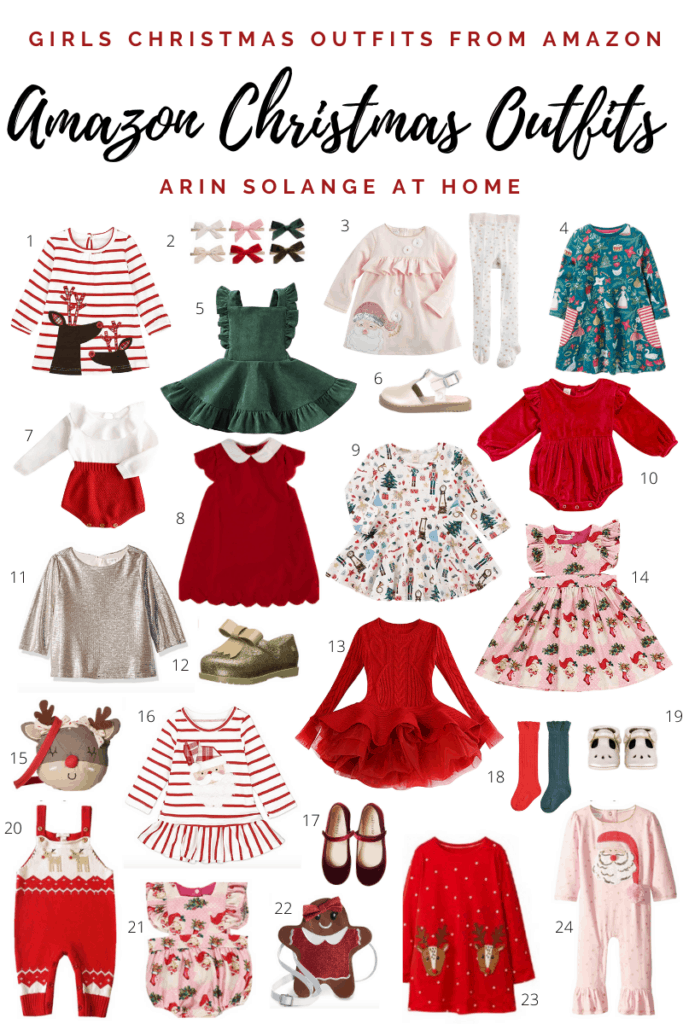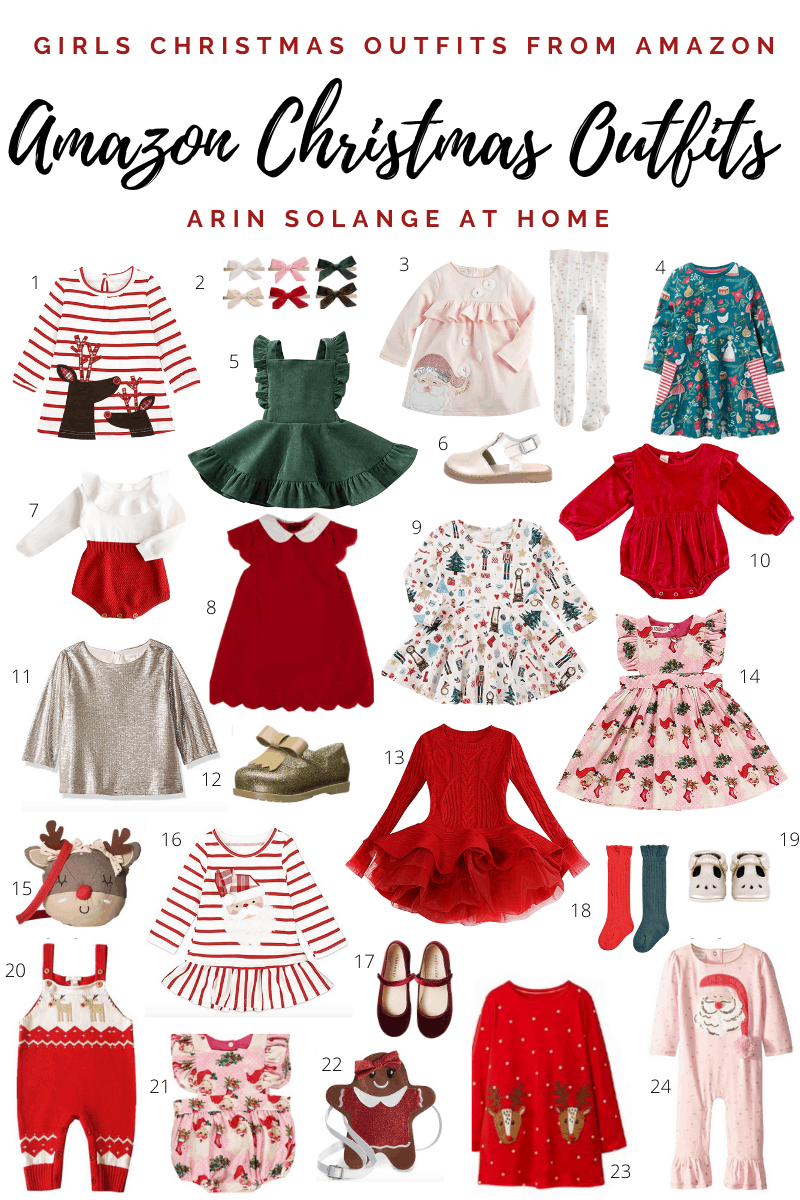 Shop Those Items Below
1 | 2 | 3 | 4 | 5 | 6 | 7 | 8 | 9 | 10 | 11 | 12 | 13 | 14 | 15 | 16 | 17 | 18 | 19 | 20 | 21 | 22 | 23 | 24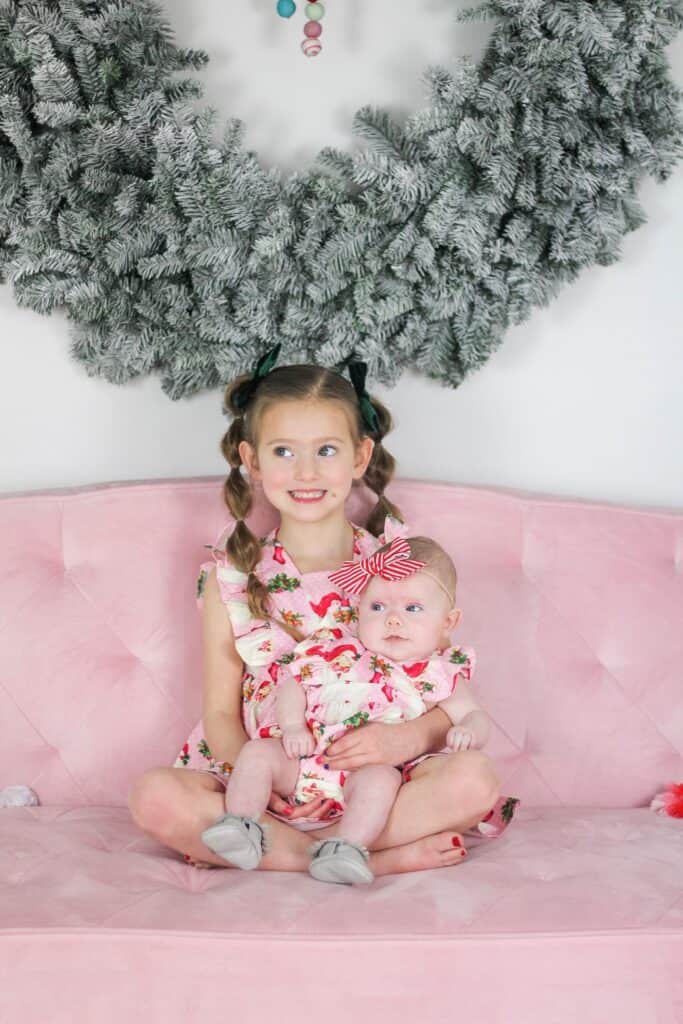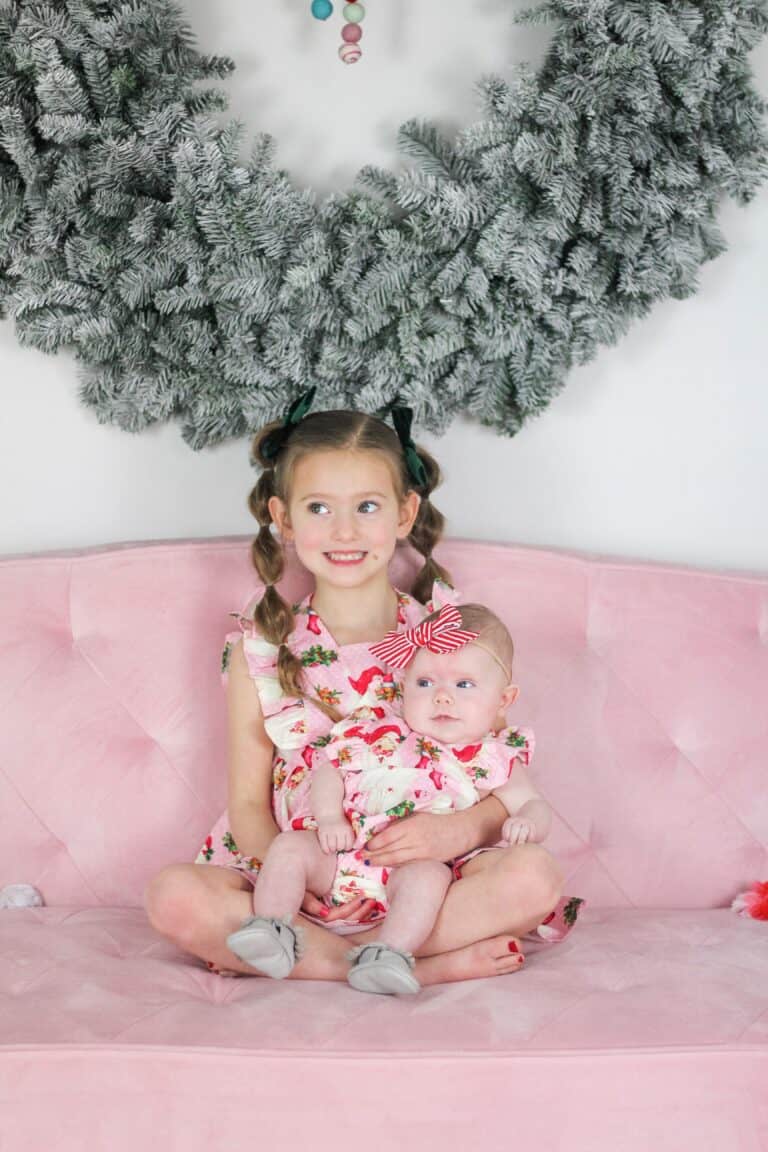 Other Posts You'll Love
Amazon Fashion for Girls | Amazon Christmas Decor | Affordable Christmas Decor | Gift Guides for your Whole Family
Pin the Image Below for Later
To find this post later and shop the items year after year be sure to pin the image below. I am sure to update these Girls Christmas Outfits from Amazon yearly! And for More holiday magic be sure to be following along with me on Instagram (@arinsolange).