For many, the kitchen table is the heart of the home. It's where families gather for meals and friends converge for dinner parties. With so many pivotal moments happening around it, choosing the right size dining table is crucial. In this blog post, we'll explore the best kitchen table dimensions for various spaces and needs, providing rules of thumb to help you make the right choice.
This post may contain affiliate links.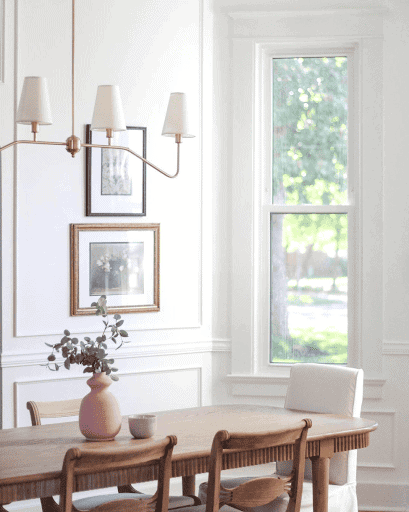 The Best Kitchen Table Dimensions: A Guide On How To Choose
The first, and arguably most important, factor in choosing the right dining table size is understanding the space you have available. The size of your dining table should be proportionate to your dining area. Whether you're working with a formal dining room, an eat-in kitchen, or a small dining room in a smaller home, there are ideal sizes and shapes for every situation.
Shapes & Sizes Of Dining Tables
No dining table is one size fits all. There are tons of different shapes and sizes for you to pick based on you needs. If you have a smaller home, chances are you won't be running out to buy a large dining table that can seat 12. At the same time, if you have a large dining room, you'll want to pick a dining table that is large enough to accommodate your family during get togethers, but also will fit in your space without looking too cramped. Whether you like round dining tables or rectangular tables, the right shape and the perfect size is out there.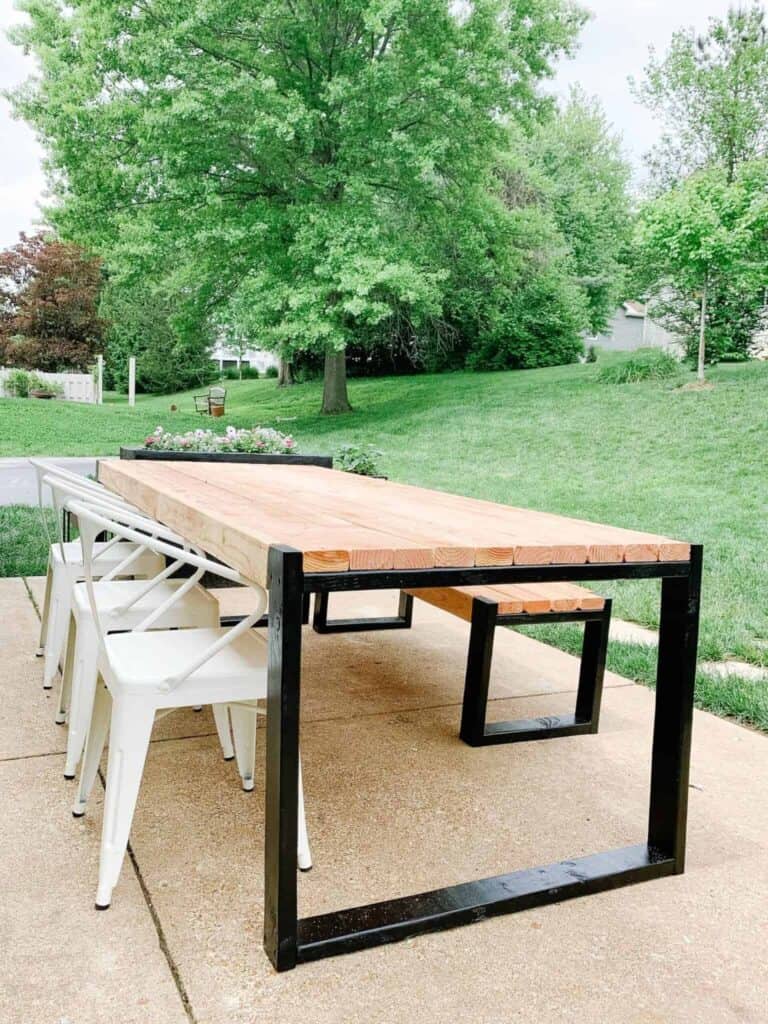 Square & Round Dining Tables
For smaller spaces, such as breakfast nooks or smaller dining rooms, a round table or square tables are a great option. Round dining tables, especially those with a pedestal base, offer flexibility in seating and use less space. The lack of corners and table legs means guests are not cramped and can move freely without unusual traffic around the table. A standard dining table height of about 28 to 30 inches ensures enough clearance for dining chairs and provides a comfortable eating position.
Square dining tables, on the other hand, work best in square rooms. They provide a sense of symmetry and balance while still leaving enough room for people to move around. These tables are ideal for small families, with standard sizes typically seating four people. For larger gatherings or special occasions, consider an extendable square table that can transform into a rectangular shape for extra seats.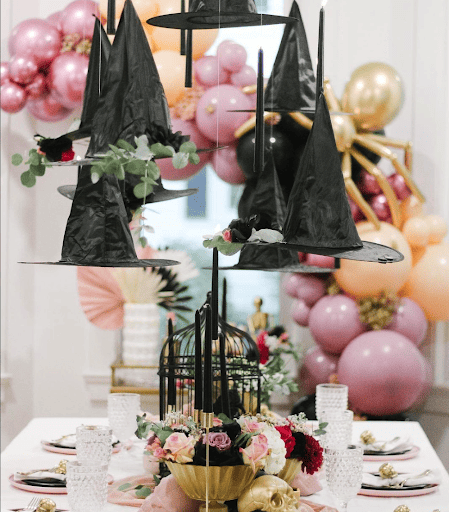 Rectangular Dining Tables
Rectangular tables, including rectangle tables and rectangular dining tables, are a common choice for many households. These tables offer plenty of room for serving dishes and extra cutlery, can accommodate a larger number of people, and fit well in narrow dining rooms. The standard dimensions for rectangular tables vary greatly, but a common size is 36 inches wide and 72 inches long. These tables often pair well with a bench on one side of the table for a more casual feel.
Oval Dining Tables
Oval tables, including oval dining tables, offer a softer edge compared to rectangular tables, making them a great fit for both small and large spaces. Like round tables, oval tables lack sharp corners, providing more flexibility and safety in homes with young children or in smaller homes with limited available space.
Counter Height Tables
Counter height tables and bar height tables are also viable options, particularly for casual dining or in kitchen spaces. Standard height for counter tables is about 36 inches, while bar-height tables stand around 40 to 42 inches tall.
These types of tables are often paired with matching high chairs or bar stools and might be a perfect solution for less formal or smaller spaces, such as breakfast nooks or eat-in kitchens. It's important to remember, though, that these options might not be suitable for everyone, especially young children or older adults who might find it difficult to climb onto taller seats.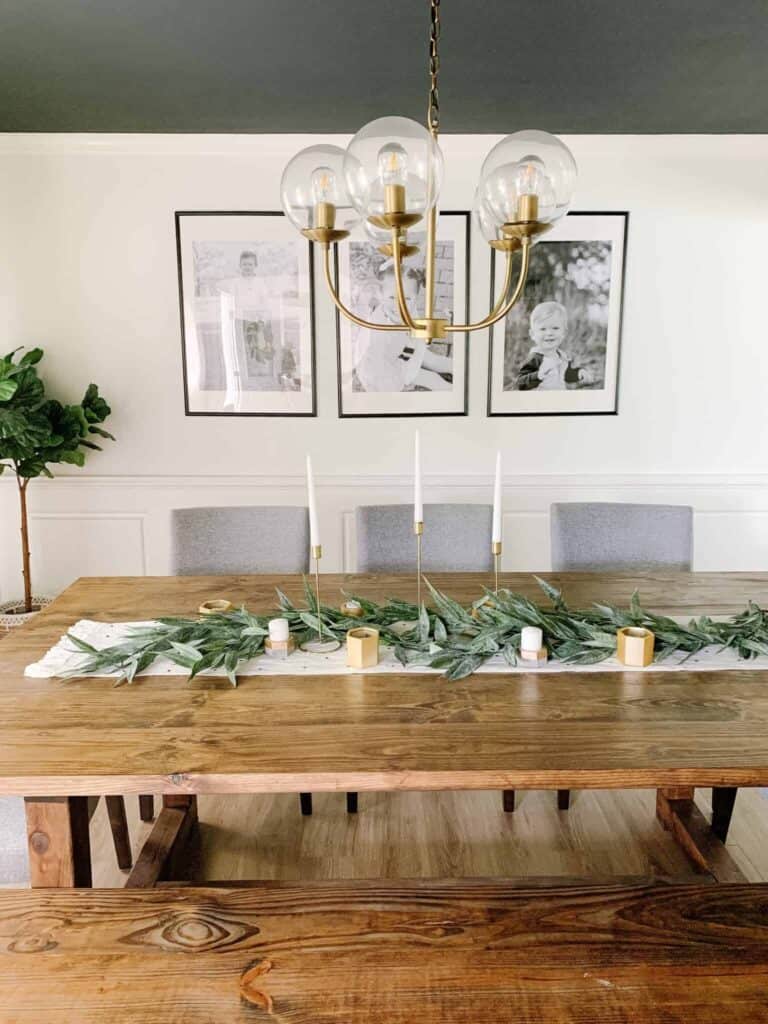 Spacing Around Your Table
When choosing your new table, remember to consider not just the table top, but also the space around it. The dining space should have enough room for people to move comfortably, without bumping into the table or each other. A good rule of thumb is to allow at least 36 inches of space from the edge of the table to the wall or other pieces of furniture, providing enough clearance for chairs and for people to move around.
Importance Of Your Table's Dimensions
The width of the table is also crucial. A minimum depth of 24 inches per place setting ensures that there's enough space for plates, utensils, and glasses without them feeling cramped. For rectangular and oval tables, consider a table width of at least 36 inches to leave room for food in the center of the table and to make reaching for dishes easier.
The size of your table also affects the overall feel of your dining area. A large table can make a small room feel cramped, while a small table in a large room can make the space feel bare and uninviting. The key is to find a balance. For instance, a round dining table can make a small dining room feel larger by improving the flow of the room. Conversely, a large rectangular dining table in a formal dining room can make the space more inviting and suitable for large gatherings.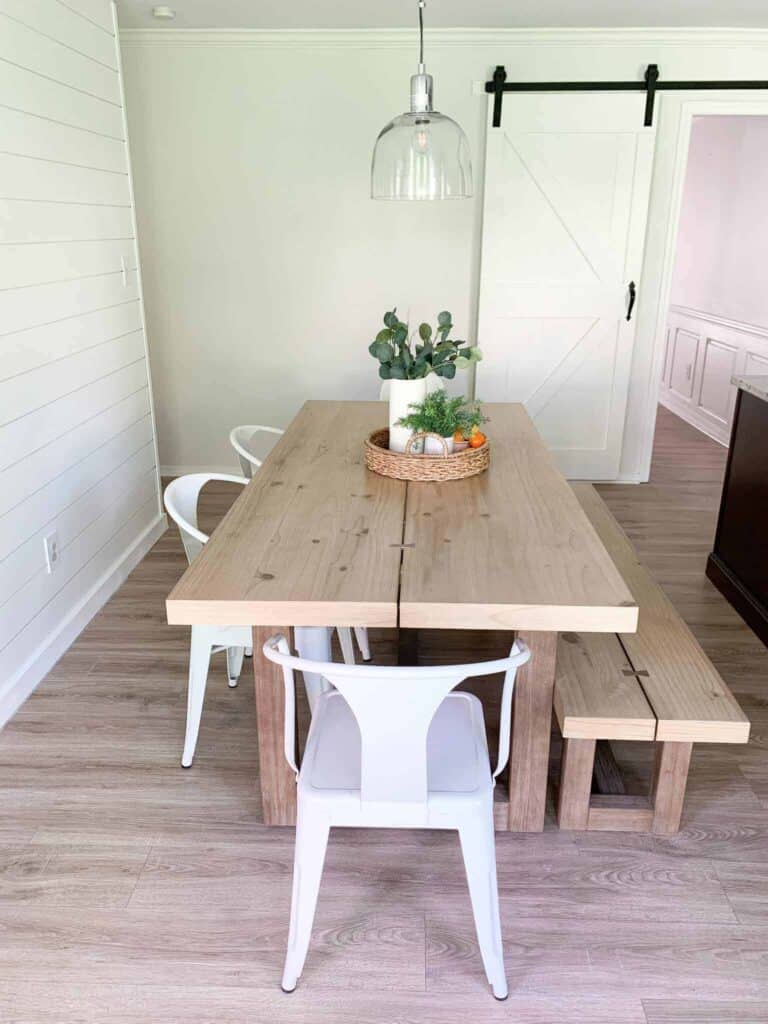 Be Aware Of Spacing Between Guests
Remember that the number of people you plan to seat regularly is a major consideration. As a rule of thumb, each person should have about 24 to 30 inches of space at the dining room table. This provides enough room for each guest to eat comfortably without bumping elbows.
For those who often host dinner parties or large family gatherings, consider a table with extendable leaves. This allows you to adapt your table size based on the number of guests, ensuring you have enough space for everyone without making your table take up too much room when it's not in use.
Lastly, don't forget about the ends and sides of the table. Allow at least 36 inches between the end of the table and the nearest wall or piece of furniture to ensure guests can comfortably take their seats. On the sides of the table, aim for at least 24 inches of space, so chairs can be pushed back without hitting the wall or other furniture.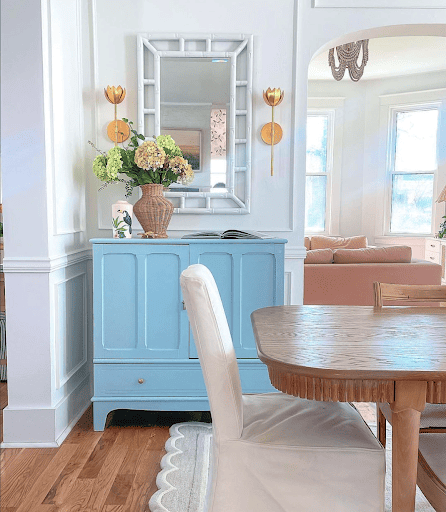 Quick Tips to Determine the Best Kitchen Table Dimensions for Your Space
To help you pick the best kitchen table for your needs and space, make sure to follow the steps below. By doing so, you can create a dining space that is both practical and visually appealing.
Measure Your Available Space
Start by measuring the area in your kitchen where you plan to place the table. Consider both the length and width of the space, as well as any surrounding furniture, cabinets, or walkways. Be sure to leave enough room for chairs to comfortably pull out and for people to move around the table without feeling cramped.
Determine the Shape of the Table
Kitchen tables come in various shapes, including rectangular, square, round, and oval. The shape you choose will depend on your personal preference and the available space. Rectangular tables are popular and versatile, while round tables are great for smaller spaces and encourage conversation.
Consider the Number of Seats Needed
Think about how many people you typically accommodate at your dining table. If you frequently entertain guests or have a large family, you'll need a table that can accommodate more chairs. As a general rule, allow about 24 inches of width per person, but keep in mind that larger chairs or armrests may require more space.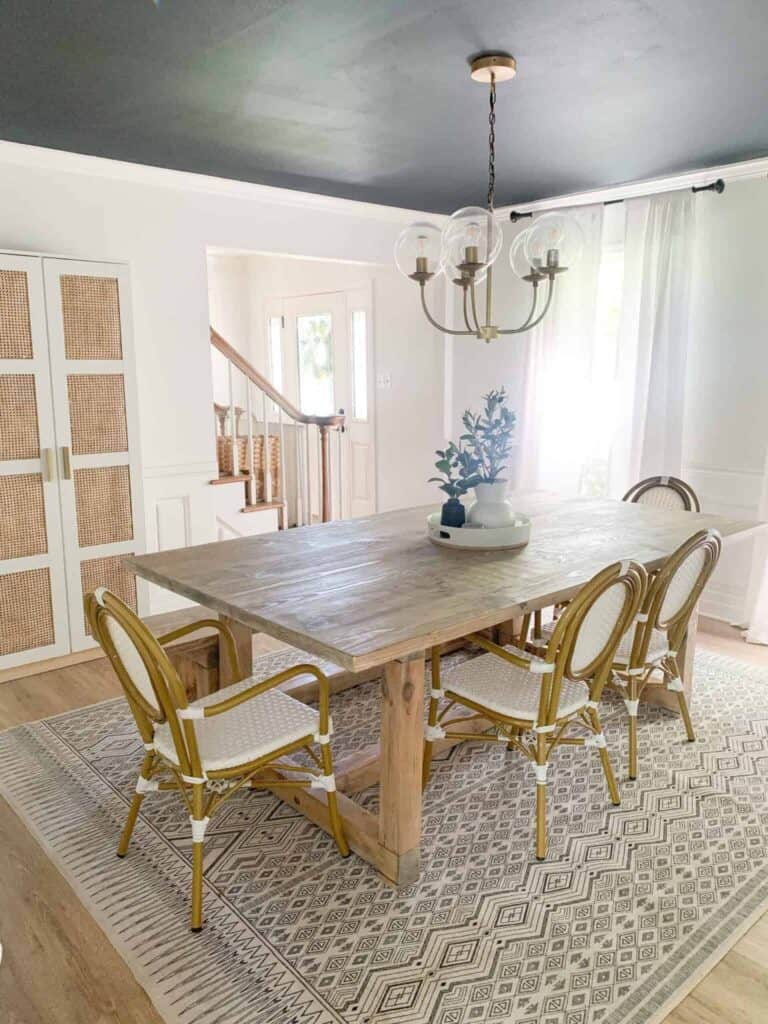 Leave Enough Clearance
To ensure comfort and easy movement, make sure to leave sufficient clearance around the table. Aim for a minimum of 36 inches of space between the table and any walls, furniture, or other obstacles. If your kitchen allows for more space, that's even better.
Consider Table Height
Standard kitchen tables are typically around 30 inches tall, but you can find tables of varying heights. Consider the height of your chairs or stools and make sure they provide enough legroom for comfortable seating. Allow a clearance of 10 to 12 inches between the seat of the chair and the tabletop.
Test the Size Practically
If possible, create a mock-up of the table using table or cardboard boxes on the floor. This will give you a visual representation of how the table will fit in your kitchen and help you assess if it's the right size for your needs.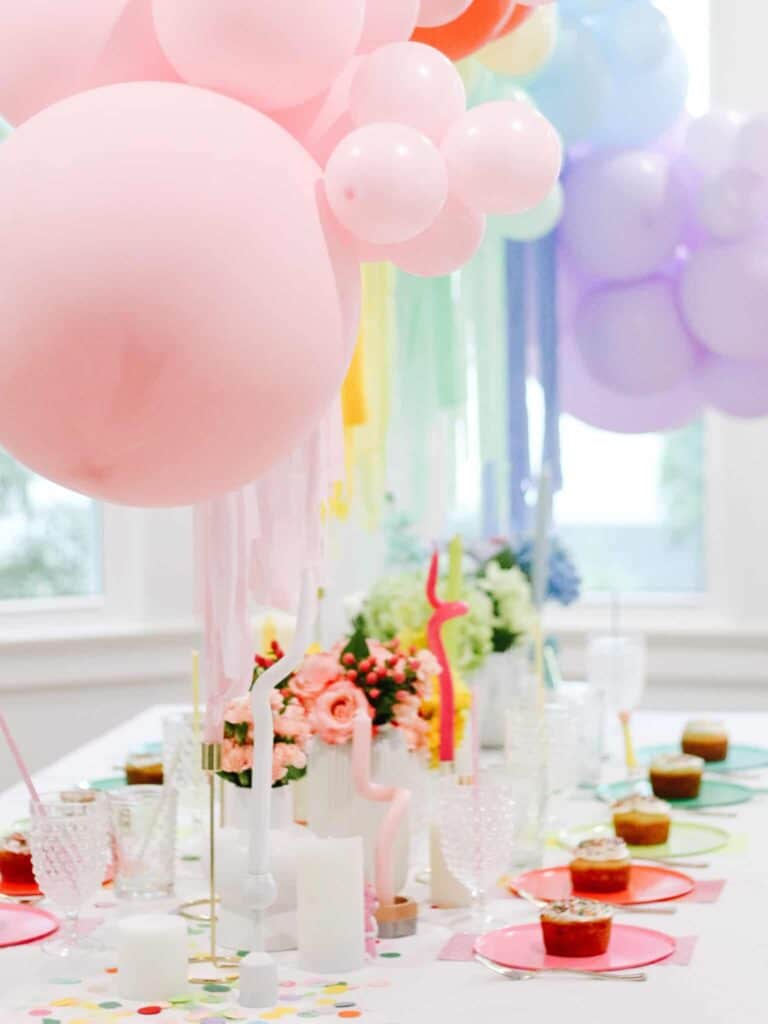 Think About Table Extensions
If you occasionally need extra seating for special occasions, you may want to consider a table with extension leaves. These allow you to expand the table surface when needed and reduce it for everyday use.
Consider the Overall Style
Finally, consider the style and design of your kitchen and choose a table that complements the existing decor. Pay attention to the material, finish, and color of the table to ensure it fits seamlessly into your kitchen's aesthetic.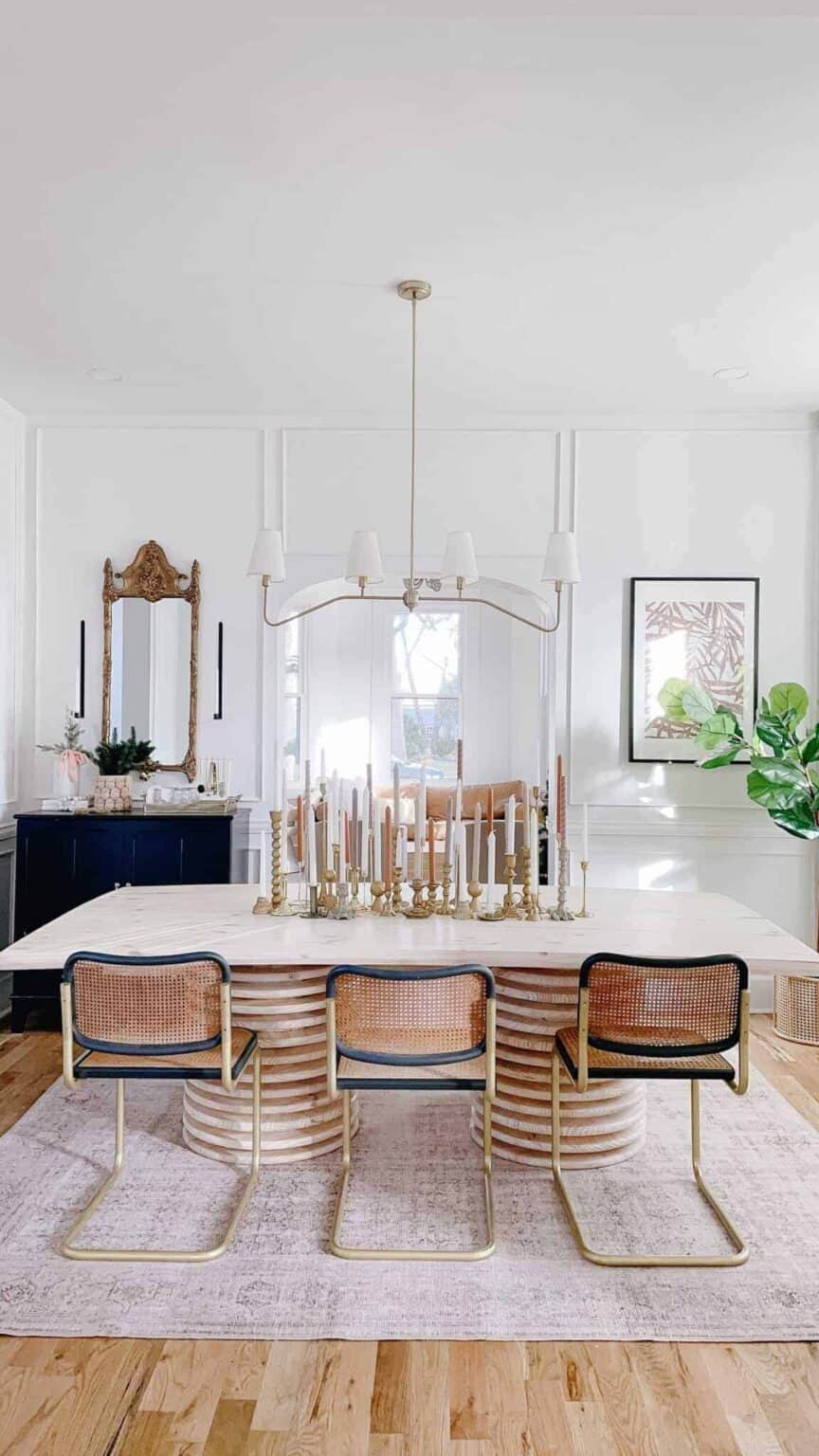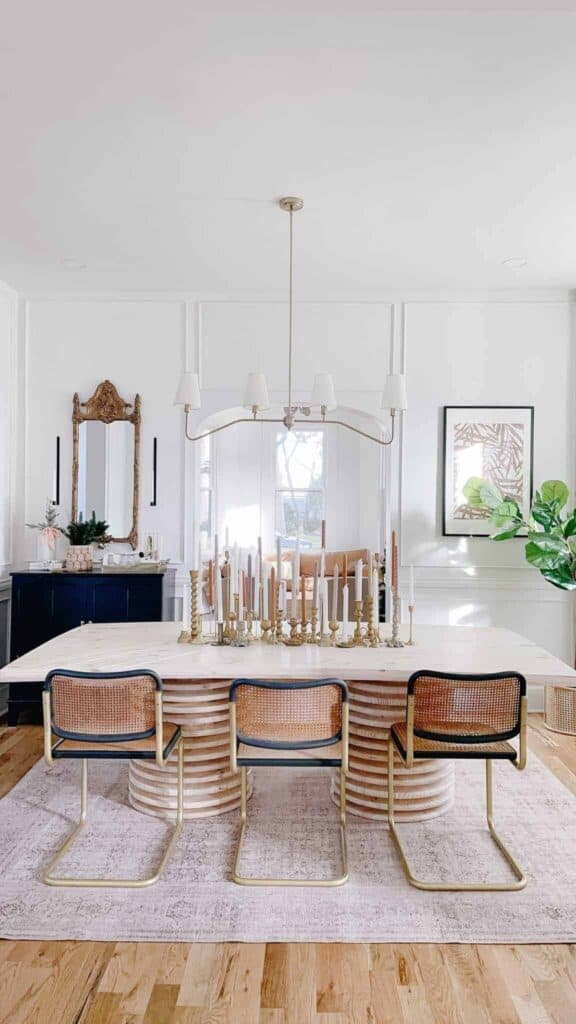 Shop The Best Kitchen Tables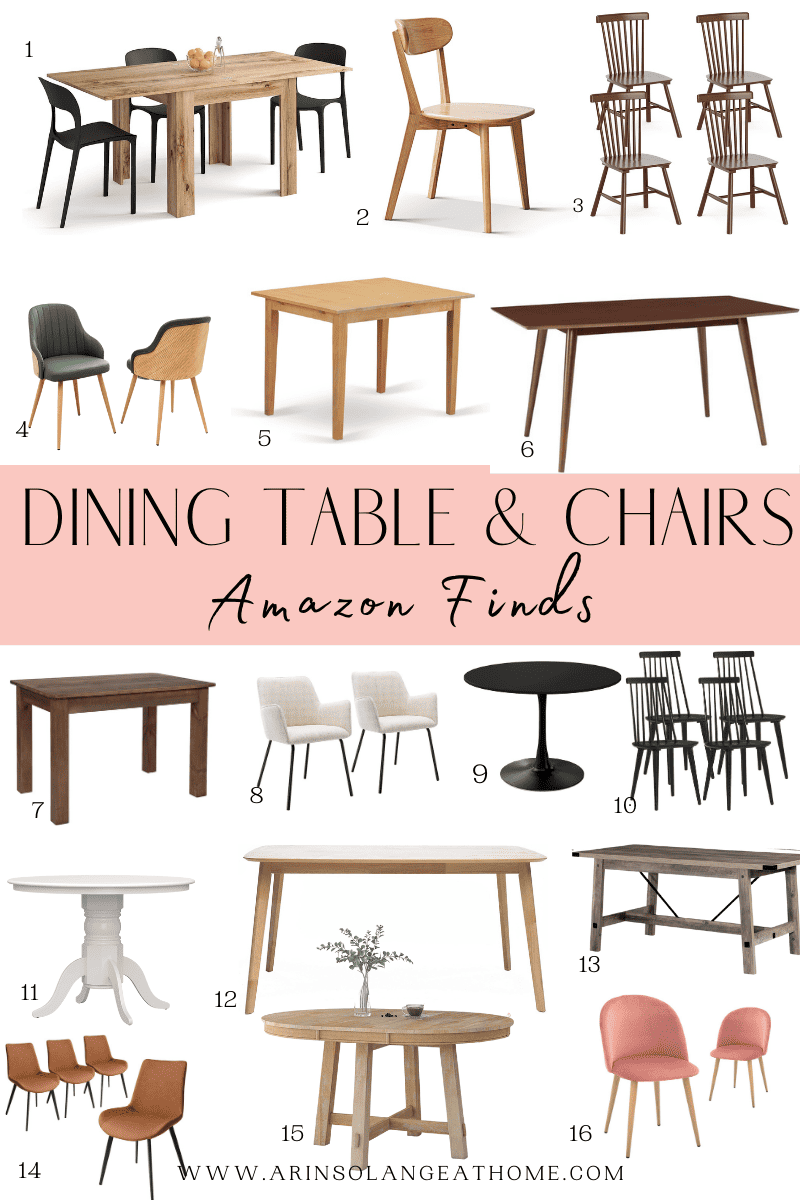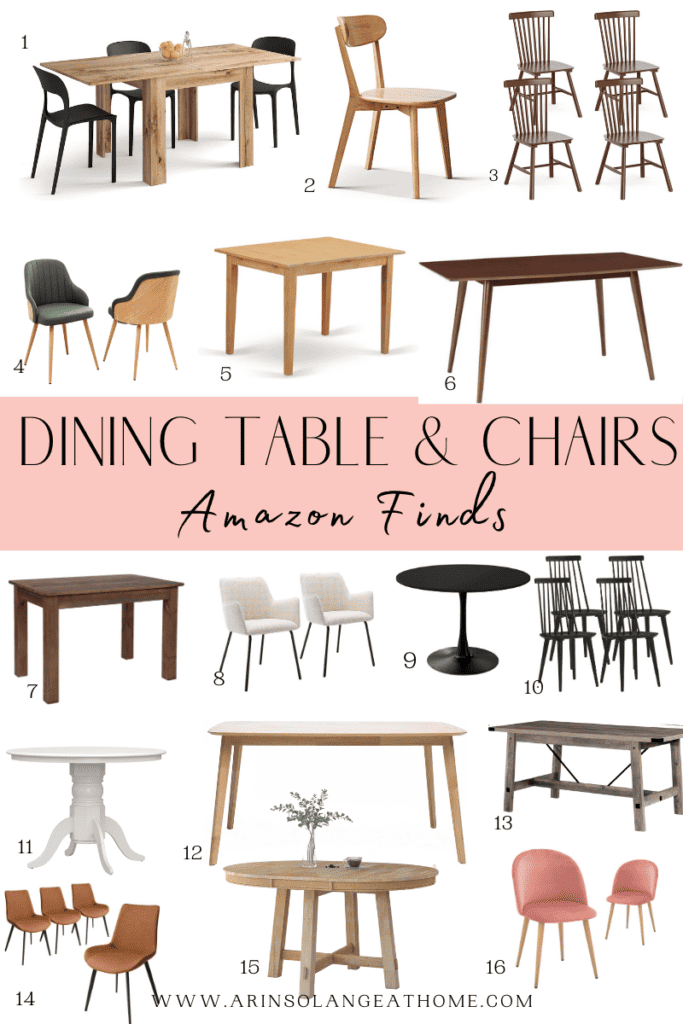 1 | 2 | 3 | 4 | 5 | 6 | 7 | 8 | 9 | 10 | 11 | 12 | 13 | 14 | 15 | 16
Other Posts You'll Love
Everyday Table Centerpiece Ideas | DIY Dining Table Tutorial | The Best Round Table Runner Ideas
Follow Social For The Latest & Greatest
Pin The Photo Below For Later
The perfect dining table size depends on the size of your dining area, the number of people you plan to seat regularly, the shape of the table, and your personal style. Whether you prefer circular tables, rectangular tables, or something in between, remember these important factors and rules of thumb when shopping for your new dining table. With a little thought and planning, you'll find a table that not only fits your space but also makes every meal feel like a special occasion. Happy dining!