A concrete patio is a fantastic addition to any home's outdoor living space. It provides a durable, low-maintenance surface for relaxing, entertaining, and enjoying the outdoors. However, the concrete patio cost can be prohibitive for some homeowners. The good news is that it is possible to create a beautiful, functional concrete patio on a budget. In this post, we'll explore some creative ideas for designing a concrete patio that is both affordable and attractive.
This post may contain affiliate links.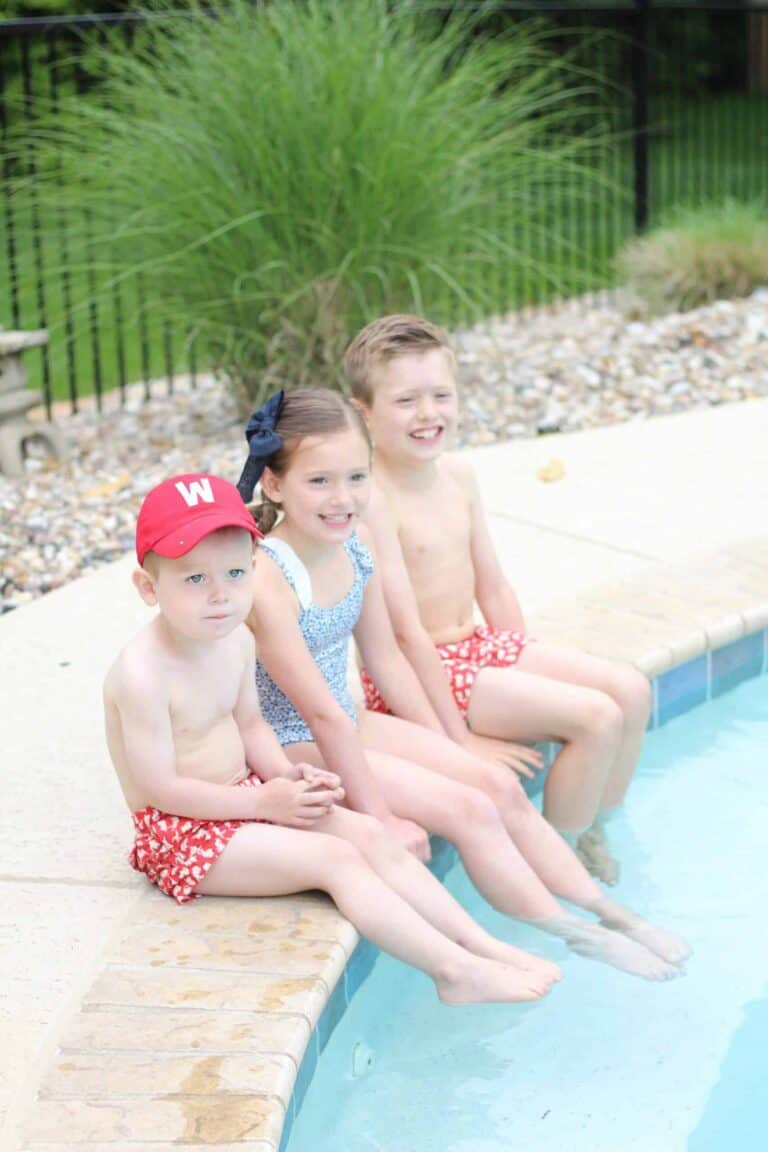 12 Modern Concrete Patio Ideas On A Budget
If you have some construction experience or are willing to learn, building your concrete patio can be an excellent way to save money. To pour concrete slabs is a relatively simple process that can be completed with basic tools and materials.
However, it is important to ensure that you have the necessary knowledge and skills to complete the patio project safely and effectively. DIY patios can be customized to fit the exact dimensions and style of your outdoor space. As a bonus, you can also choose to add decorative elements like stamped patterns or color.
I have spent a lot of time on the interior of my home, and as the rooms get completed, Sam and I are switching our focus to the outdoor area. I am looking forward to having a space around the pool to utilize for outdoor lounging and a spot to have dinner with family and friends on summer nights.
At the same time as the pool is being completed, we have laid a concrete floor in our barn and plan to renovate it in the upcoming months or year. These projects will take a while to complete now, but in the long run, they'll be so worth it!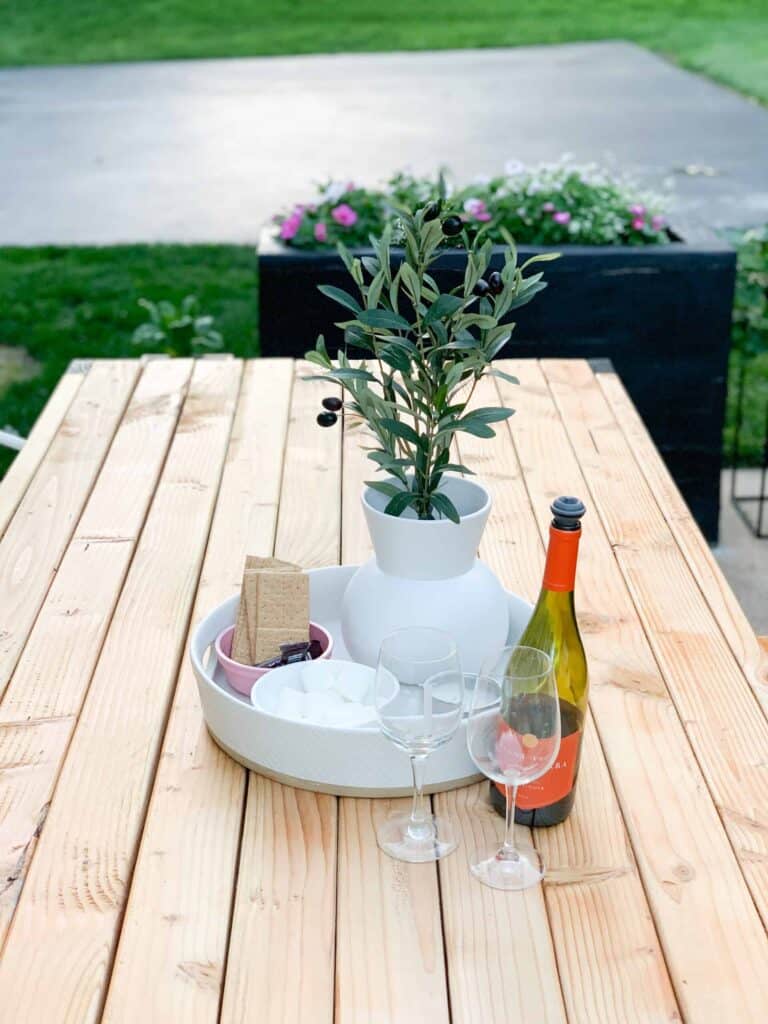 Determine Your Starting Point With Your Concrete Patio
Before diving into the world of modern concrete patio ideas, it's essential to establish your starting point. Take a good look at your backyard space and consider the size, shape, and location of your existing concrete slab or concrete paver patio.
Determine if you want to keep your current concrete the way it is or if it needs some extra love. You can power wash the concrete to determine its condition. Then decide if you want to keep, replace, or rehab the patio. Maybe power washing is enough, or you can use pavers to replace it. If the concrete isn't looking the best, but it isn't in the budget to replace it, you can cover your concrete patio with outdoor rugs, interlocking deck tiles, or outdoor patio tiles.
If you're starting from scratch, determine the best area for your new patio space, keeping in mind factors such as sun exposure, drainage, and proximity to your back door. This will be a big project, but there are ways to make it DIY-friendly. If you have a grassy area and want to have your backyard more decorative, you can use concrete pavers as a design and landscaping tool.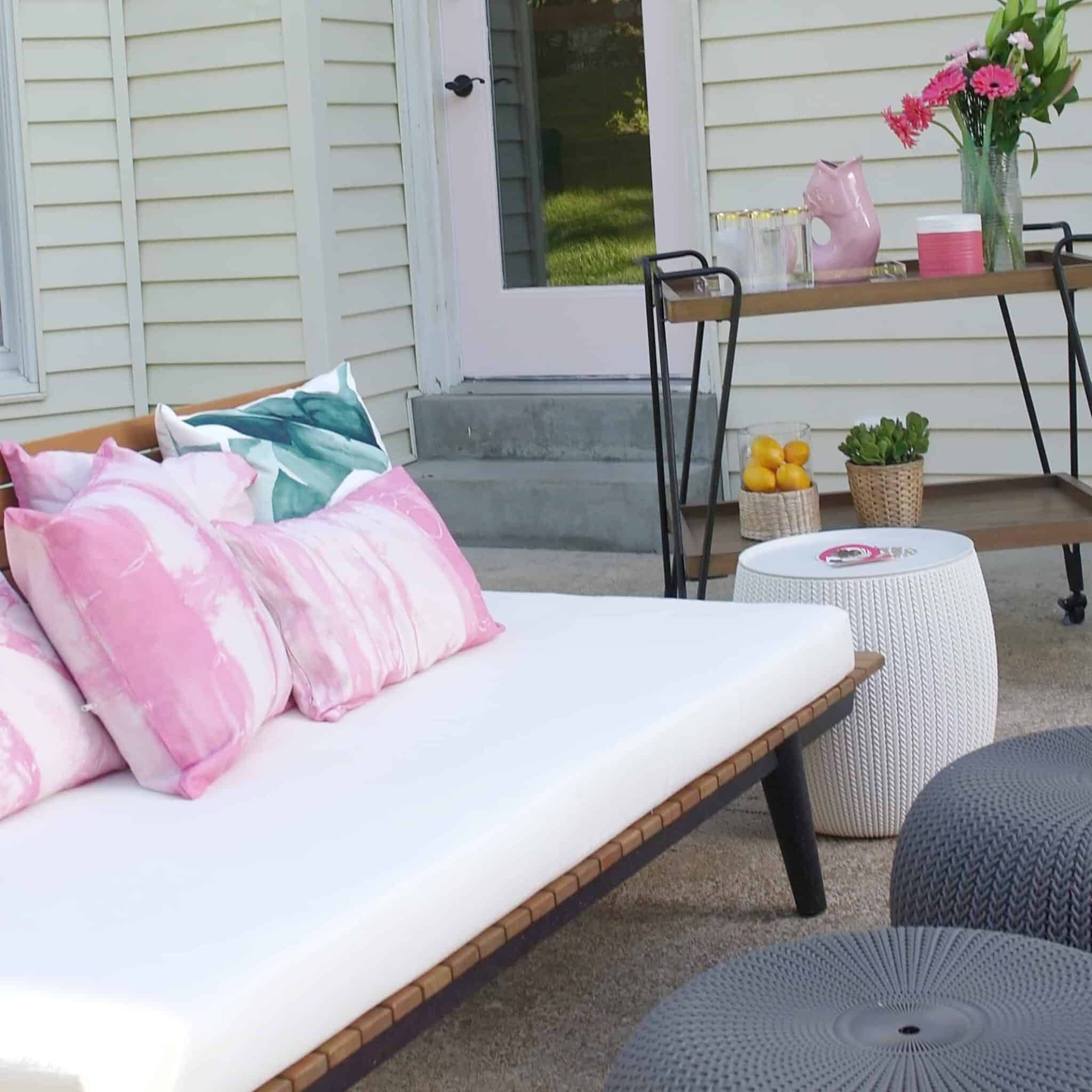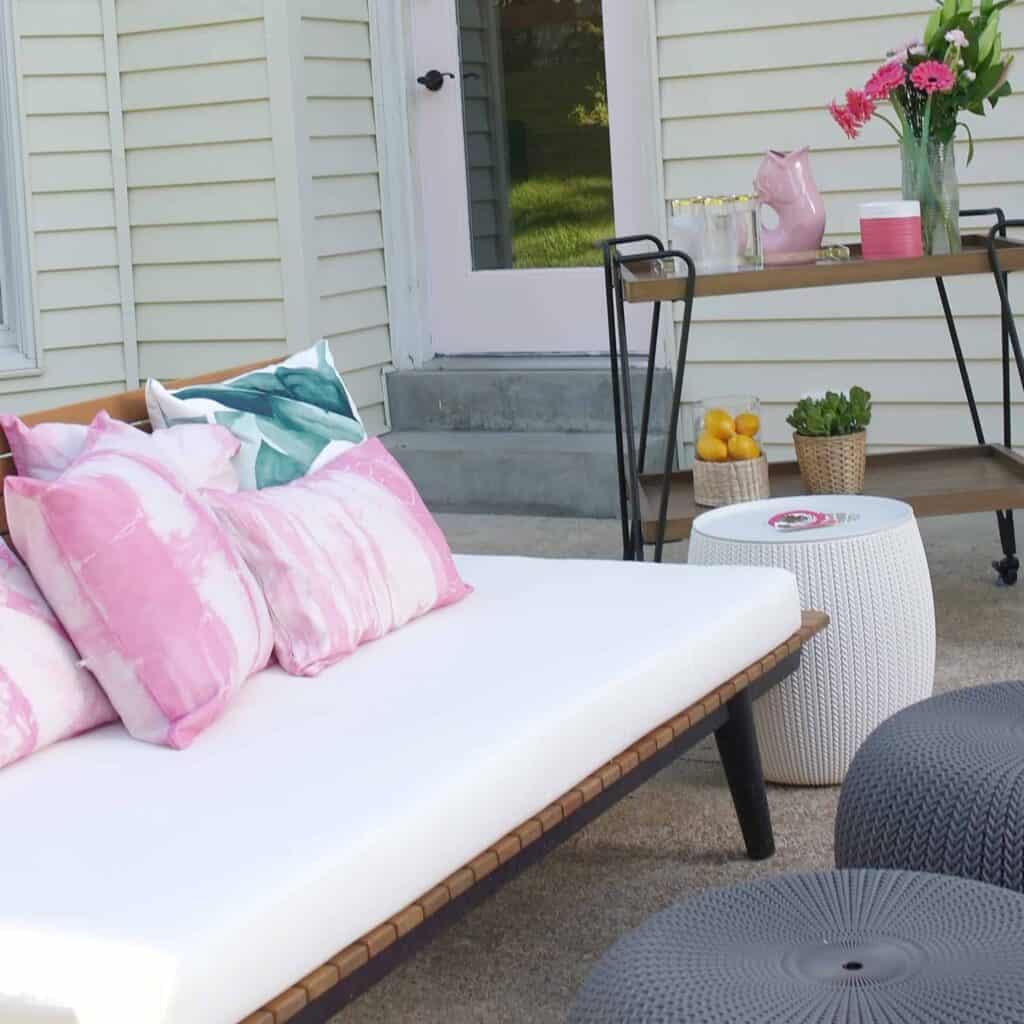 Establish Your Aesthetic & Purpose
Next, consider the overall look and feel you want to achieve with your modern concrete patio. Are you aiming for a cozy, intimate setting for family gatherings, or do you prefer a sleek, minimalist space for entertaining guests? Your concrete patio's aesthetic will also inform its purpose, be it a dining area, an outdoor living room, or a play area for children.
Establishing your aesthetic and purpose is crucial for creating a cohesive and functional outdoor space. Your patio's aesthetic should reflect your personal style and preferences, while its purpose should align with how you intend to use the space. Here are some tips on how you can achieve this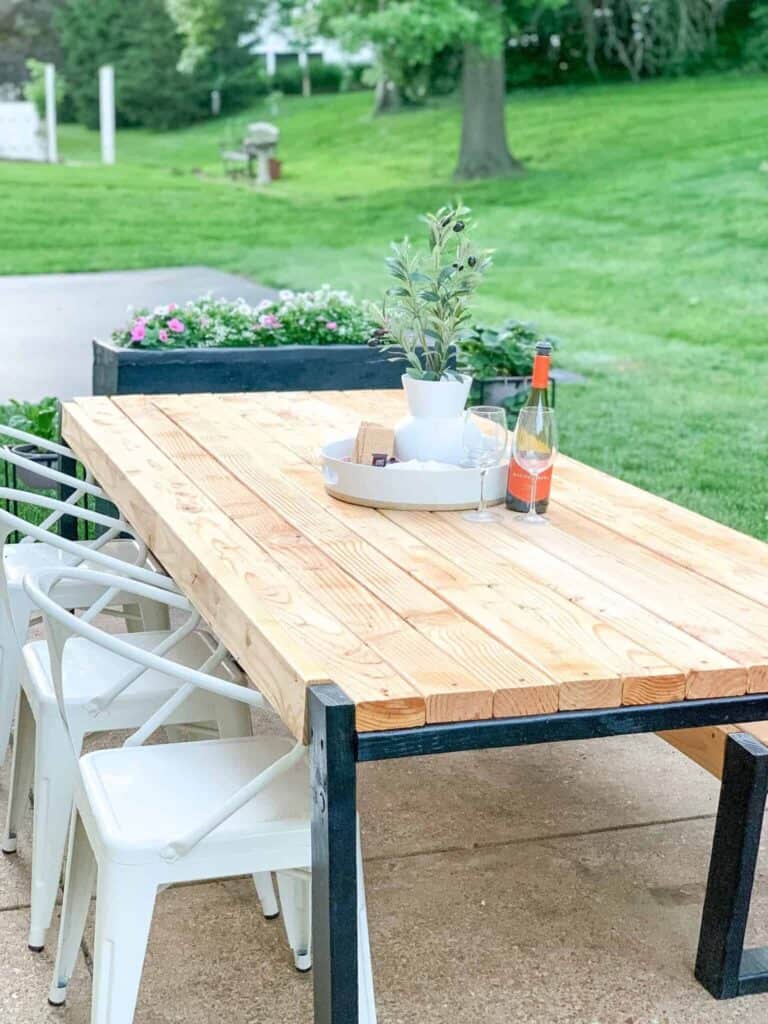 Determine Your Purpose
Start by asking yourself how you plan to use your patio. Is it primarily for relaxation, dining, entertaining, or a combination of these? Identifying your patio's main purpose will help you make design choices that support its intended function.
Choose A Style
Your aesthetic should be a reflection of your taste and personality. Consider whether you prefer a modern, minimalist look, a rustic, natural vibe, or a colorful, eclectic design. Once you've identified your preferred style, look for inspiration online, in magazines, or by visiting local outdoor spaces to gather ideas.
Set A Budget
Establishing a budget is essential when planning your patio design. Knowing how much you can spend will help you determine which materials and features you can afford and which ones you may need to modify or eliminate to stay within budget.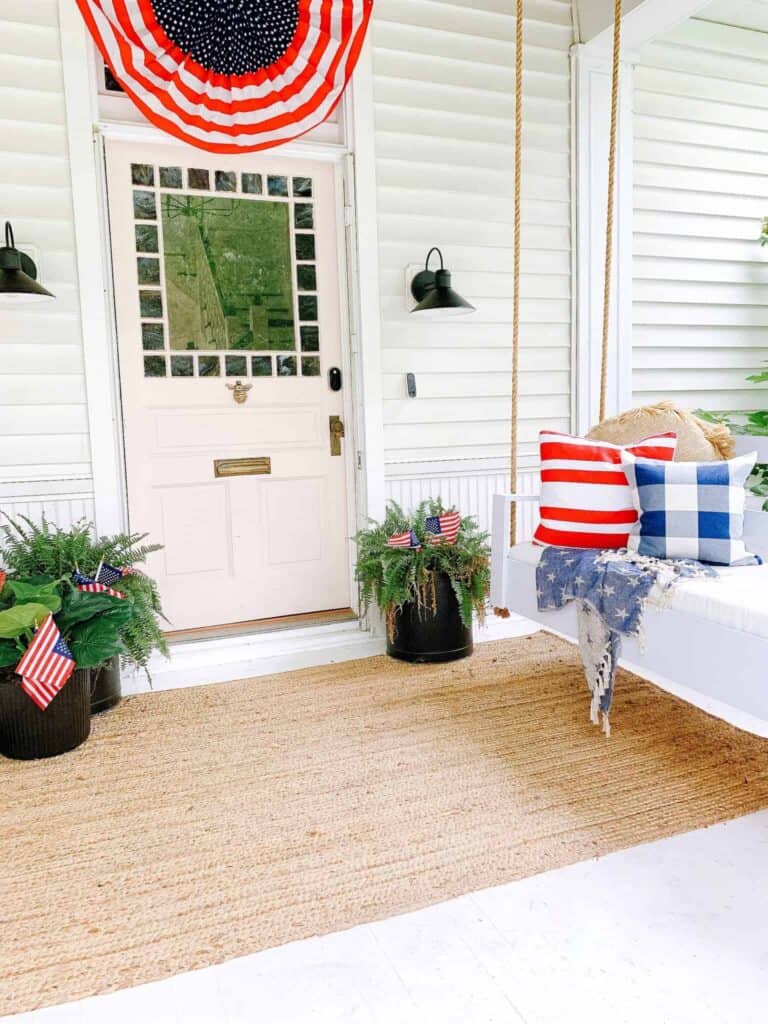 Add Your Decor & Accessories
The best part about modern concrete patios is that there are countless affordable ways to personalize your outdoor space. Here are some budget-friendly ideas to help you add style and function to your concrete patio:
1. Concrete Pavers
Transform your plain concrete slab by adding visual interest with concrete pavers. Available in various shapes, sizes, and colors, concrete pavers can be arranged in numerous patterns to create a unique and eye-catching patio floor. A gravel base is necessary for installing pavers, and with careful planning and the right tools, this can be a great DIY project. You can also make stone paths with pavers between your backyard patio and other features in your yard.
2. Outdoor Rugs
Breathe new life into your concrete patio floors by adding outdoor rugs. Outdoor rugs come in various colors, patterns, and materials, making it easy to find the perfect match for your personal style. They also provide a cozy touch underfoot and help define seating areas.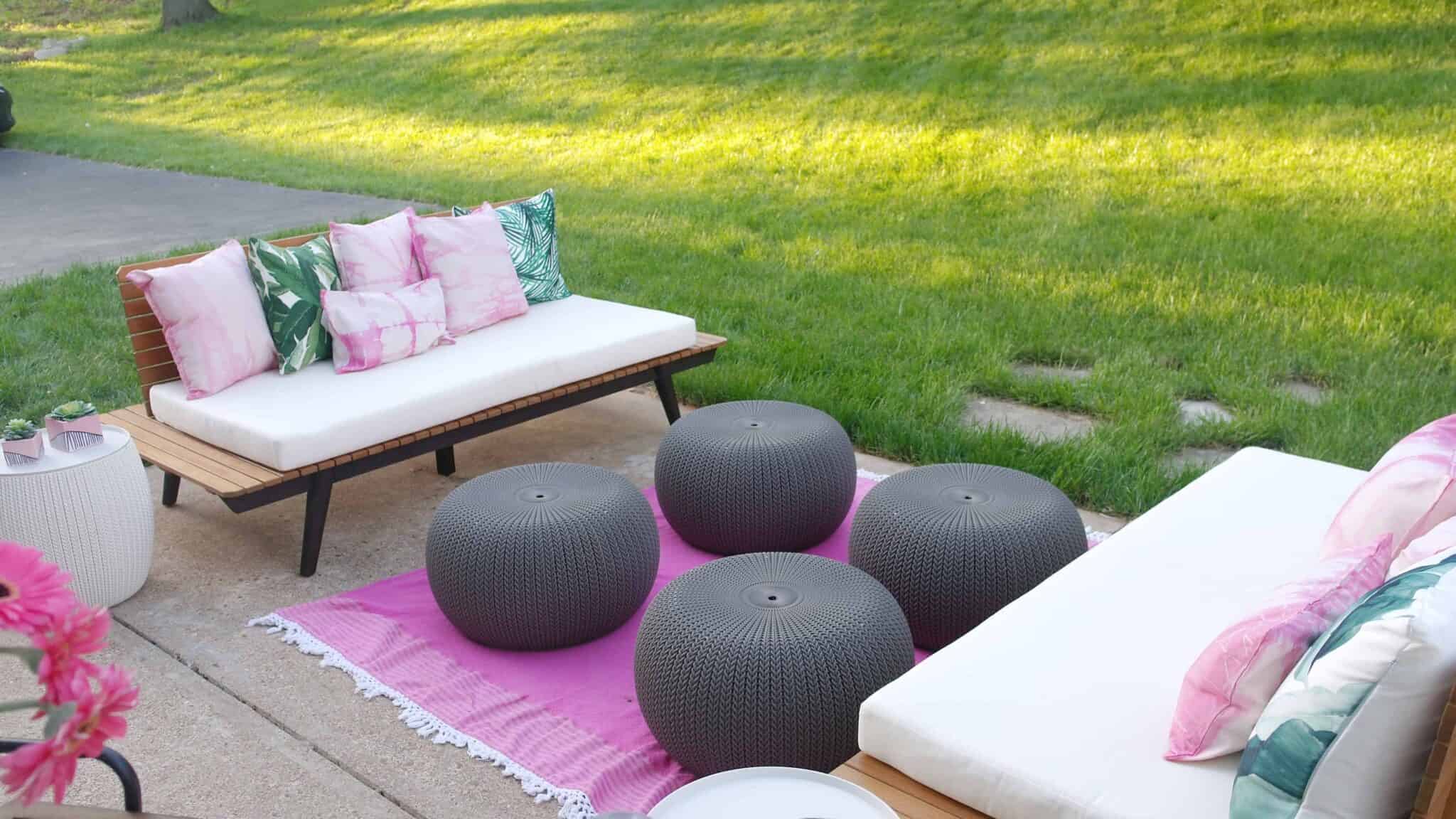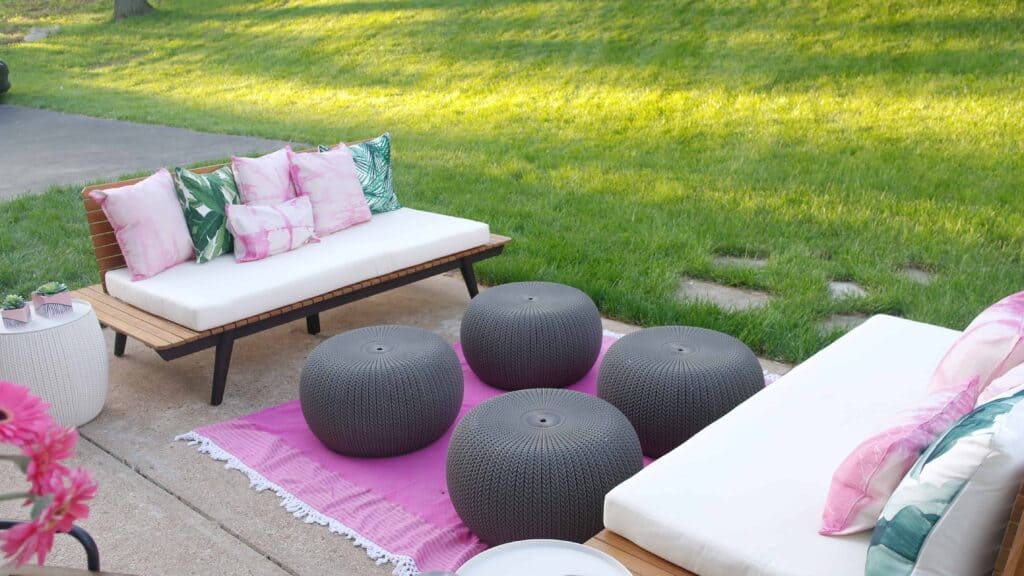 3. Patio Furniture
Invest in durable and stylish patio furniture that suits your needs and complements the aesthetic of your outdoor space. From built-in benches to sleek dining sets, there are plenty of budget-friendly and dual-purpose options to choose from. Look for budget-friendly ways to furnish your space, like repurposing old furniture, shopping at thrift stores, or even building your own pieces. An open fire pit is a great addition to a patio that will be used for entertaining and lounging.
4. Lighting
Illuminate your patio area with string lights for a warm and inviting atmosphere. These versatile outdoor lights are an easy way to make your concrete patio feel cozy and inviting after the sun goes down. Lanterns or LED candles can also create a warm and inviting atmosphere without breaking the bank.
5. Outdoor Structures
Add an outdoor structure such as a pergola or patio cover to provide shade and protection from the elements. While some structures can be pricey, there are inexpensive options made from less expensive materials that still offer style and function.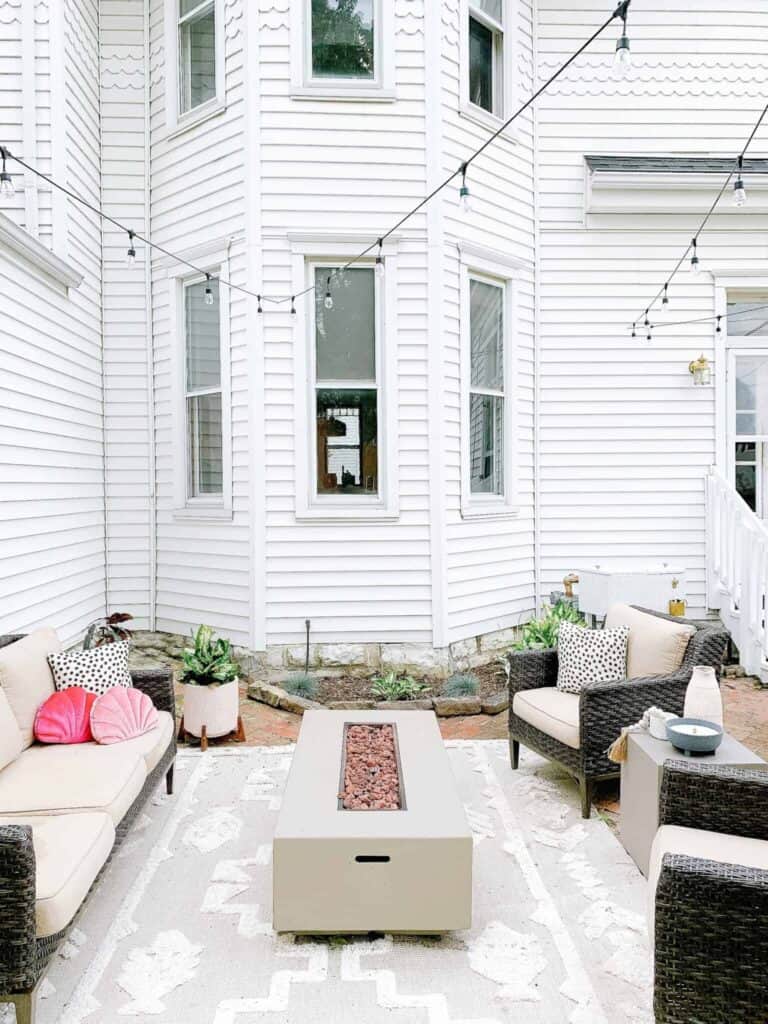 6. Privacy Fence
Create a sense of seclusion and intimacy by adding a privacy fence or decorative screen around your patio area.
7. Outdoor Kitchen
If you love cooking and entertaining outdoors, consider adding a budget-friendly outdoor kitchen to your patio space. A simple setup with a grill, counter space, and storage can go a long way in enhancing your outdoor living experience. If you're a big cook, adding a pizza oven or smoker would really step it up a notch.
8. Flower Beds and Vertical Gardens
Bring life and color to your concrete patio with garden beds and vertical gardens. These space-saving gardening solutions are perfect for small patios and can be easily customized to suit your style and preferences, while adding visual interest, defining the space, and making it feel more intimate.
This can include hanging planters, trellises, or even a living wall. Choose from a variety of plants, pots, and planters to create a lush, vibrant outdoor space. Vertical gardening is a great option for adding greenery without taking up precious square footage on your concrete patio.
If you are interested in making your own planter box, make sure to check out my easy DIY planter box post!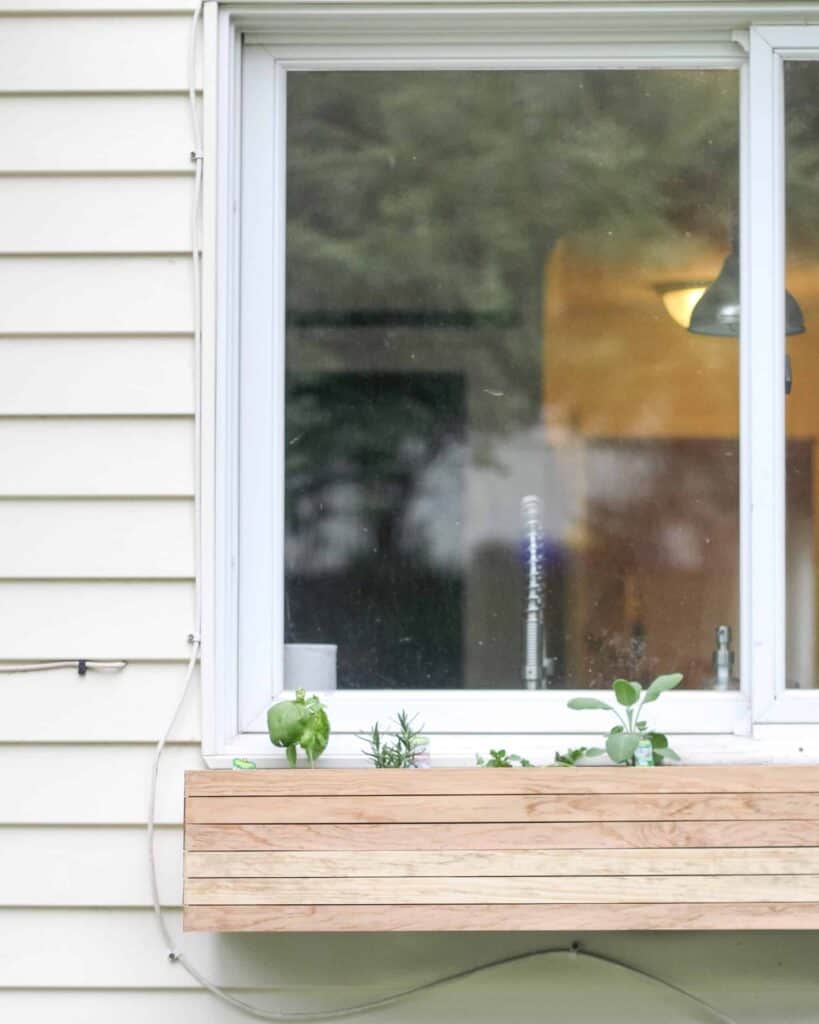 9. Water Feature
Incorporate a water feature, such as a small fountain or pond, to create a soothing and relaxing atmosphere. You don't need to spend a fortune on a custom-built water feature; there are plenty of DIY projects and affordable options available.
10. Decorative Concrete Stains and Stamp Patterns
Give your concrete patio a fresh look with concrete stains or stamp patterns. These decorative options can mimic the appearance of natural stone, brick, or wood and can be applied by a professional or as a DIY project with the right tools and materials. The various patterns you can design are endless!
11. Outdoor Fabrics and Throw Pillows
Add comfort and style to your patio furniture with outdoor fabrics and throw pillows. Available in a wide range of colors, patterns, and textures, these accessories can instantly transform the look and feel of your outdoor seating areas. If you are wanting an easy DIY, check out how I created my DIY outdoor pillows.
12. Personal Touches
Don't forget to add your personal touch to your concrete patio. From garden gnomes and sculptures to unique planters and decorative accents, there are countless great ways to express your personality and style in your outdoor space.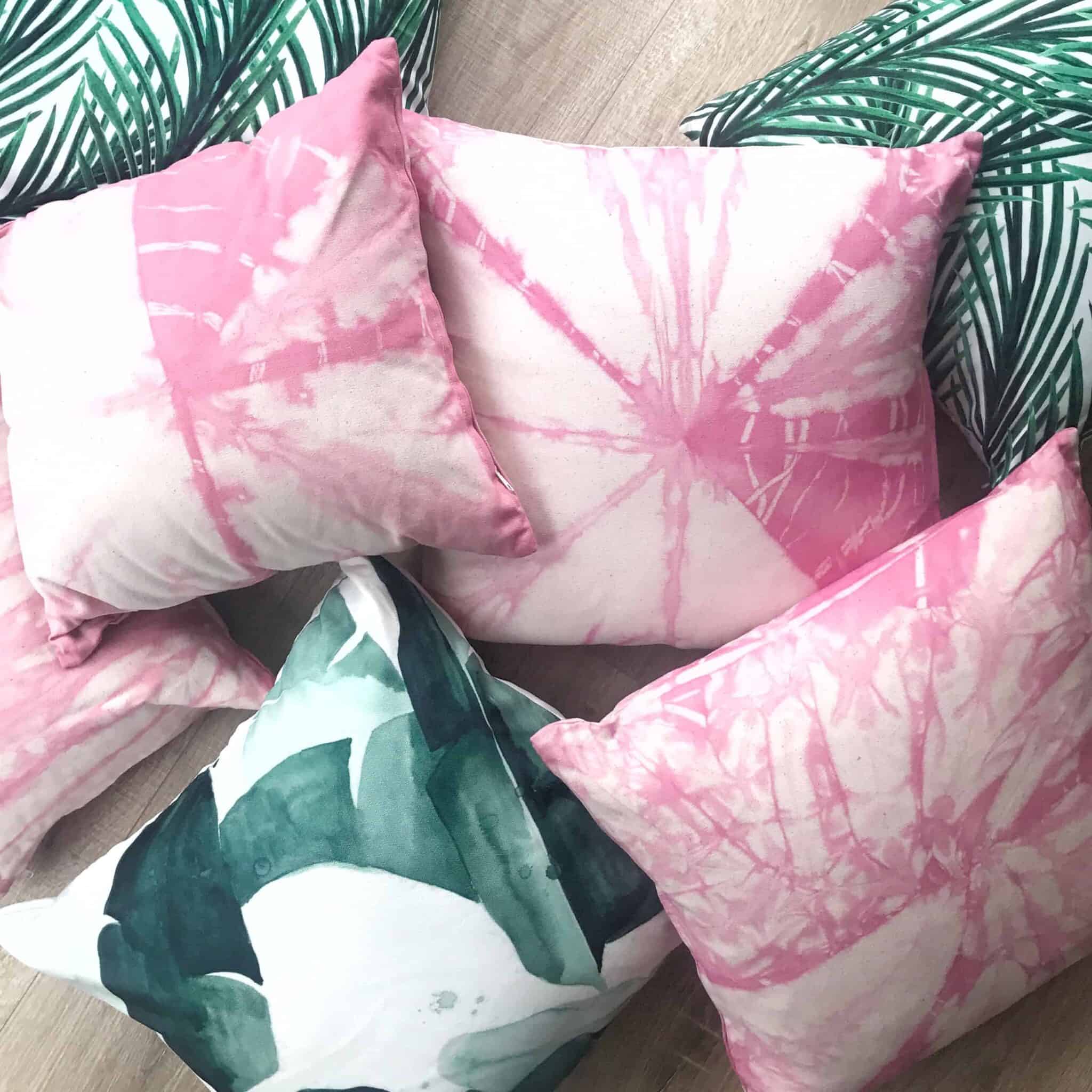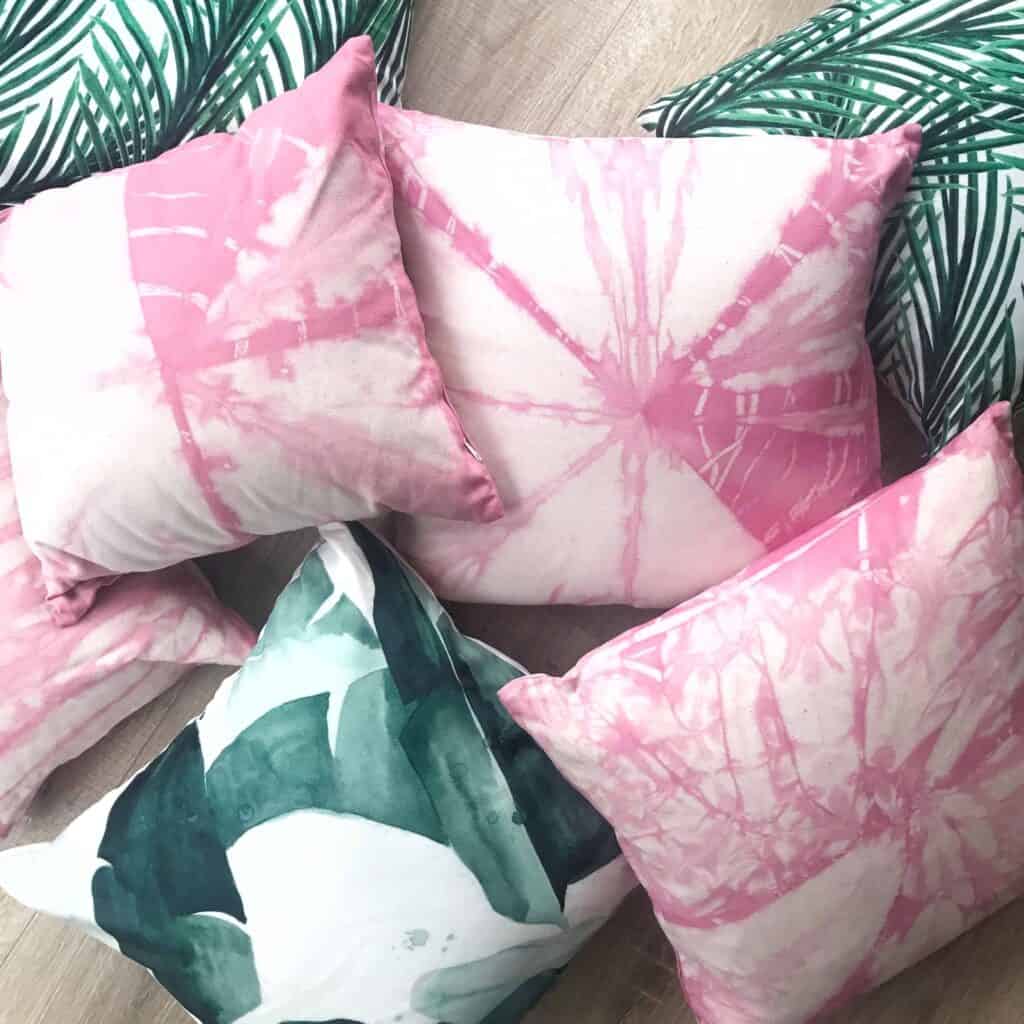 Modern Concrete Patio Ideas On A Budget Shop My Favorites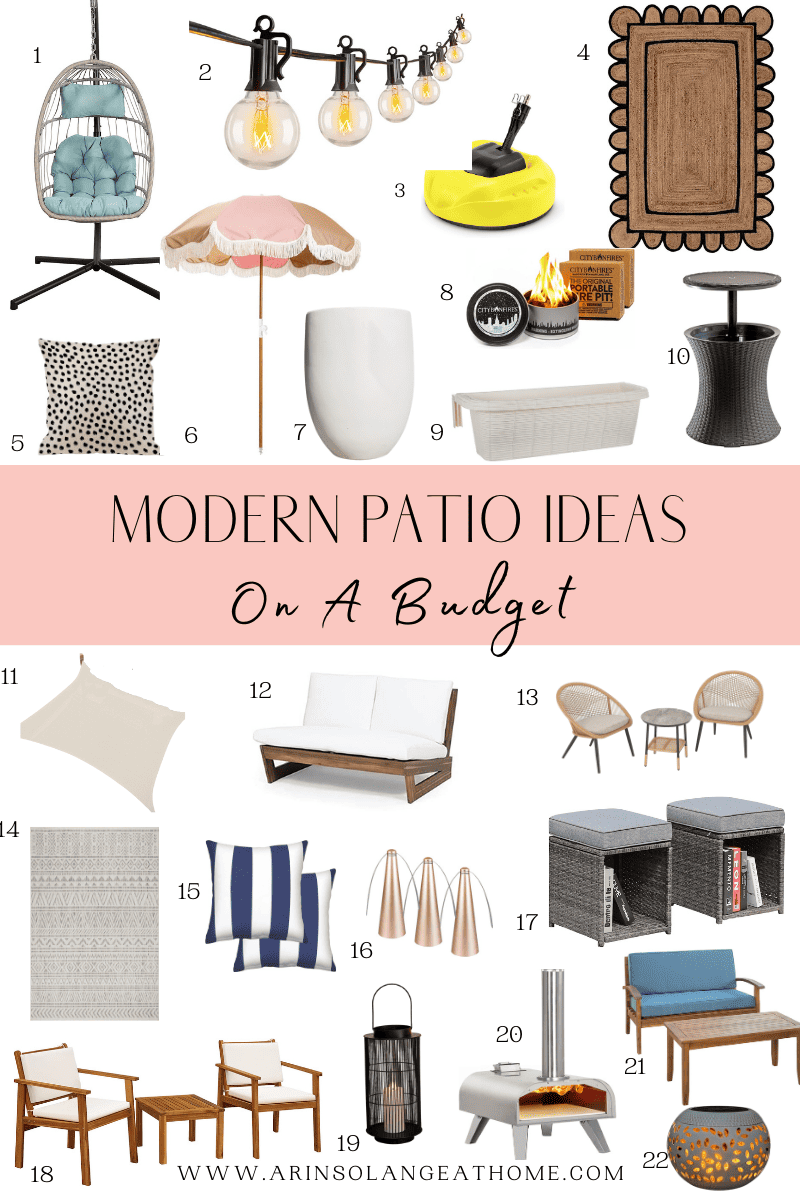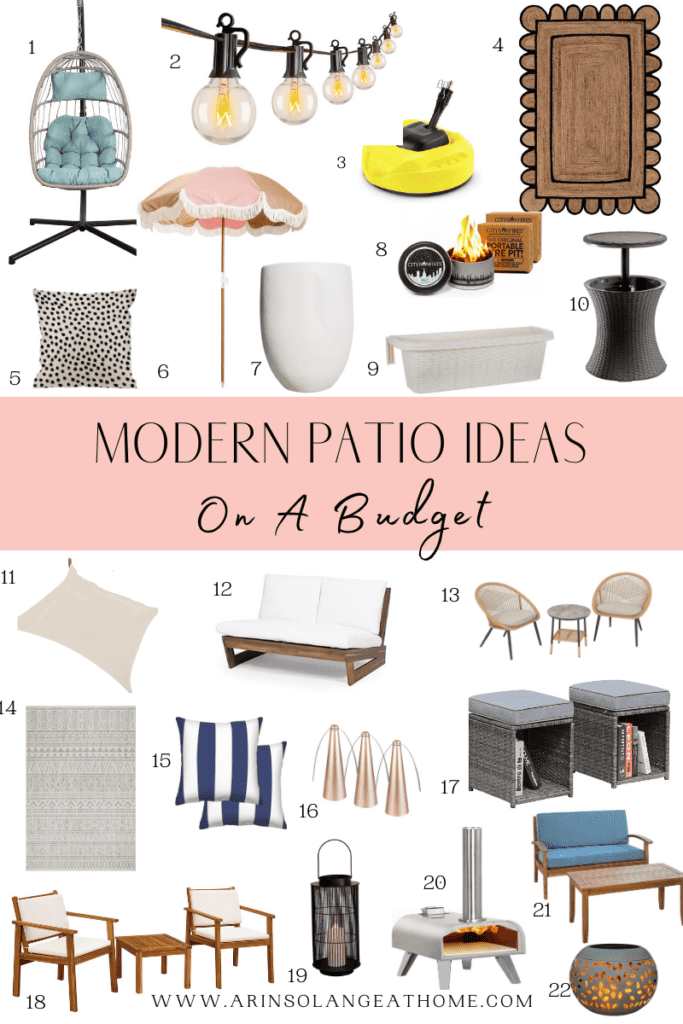 1 | 2 | 3 | 4 | 5 | 6 | 7 | 8 | 9 | 10 | 11 | 12 | 13 | 14 | 15 | 16 | 17 | 18 | 19 | 20 | 21 | 22
Other Posts You'll Love
The Best Luxury Outdoor Furniture | Easy DIY Outdoor Table | Smokers Explained
Follow Social For The Latest & Greatest
Pin This Photo Below For Later
Creating a beautiful and functional concrete patio on a budget is possible with a little creativity and planning. By choosing a simple design, incorporating color and texture, using recycled materials, and adding decorative elements like lighting and plants, you can create an outdoor space that is both affordable and attractive. Focus on focal points, low maintenance materials, and clever design tricks to transform your outdoor space into a true oasis. Whether you choose to tackle the project yourself or hire a professional, a concrete patio is an investment that will improve your home's value and provide years of enjoyment for you and your family.