Are you looking for a vintage style kitchen sink that will be a great addition to your home? The good news is that you won't have to look too hard to find an antique heirloom. Vintage style sinks are becoming increasingly popular today and can be found in most major stores. In the search for your dream sink, know that there are a variety of different styles and designs to choose from. With so many options available, it can be hard to decide which one is the best choice for you. But with the right information, you can find the perfect vintage style kitchen sink that will be a nice addition to your home.
This post may contain affiliate links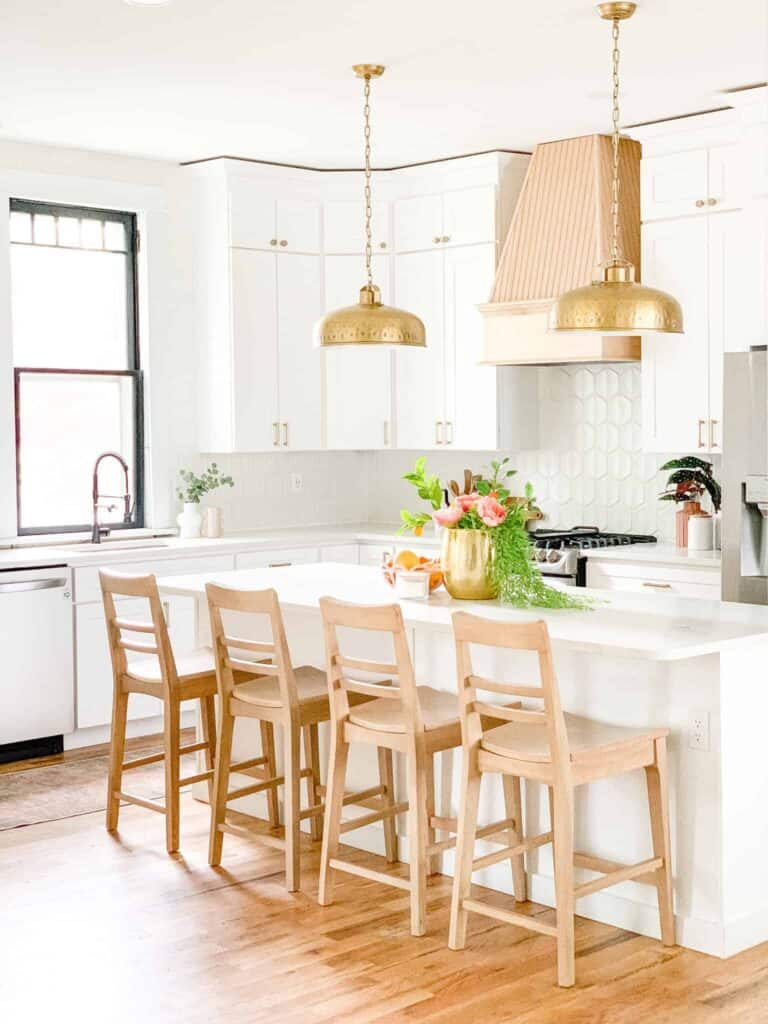 Vintage Style Kitchen Sink
Vintage style kitchen sinks are making a comeback in the modern world of interior design. With their timeless aesthetic, these sinks can be a great focal point in any kitchen. Constructed from durable materials, vintage style kitchen sinks have stood the test of time and are still as coveted today as they were when first introduced. Whether you're looking for an eye-catching centerpiece for your kitchen or just want to add some classic charm, a vintage style kitchen sink is sure to be the perfect fit.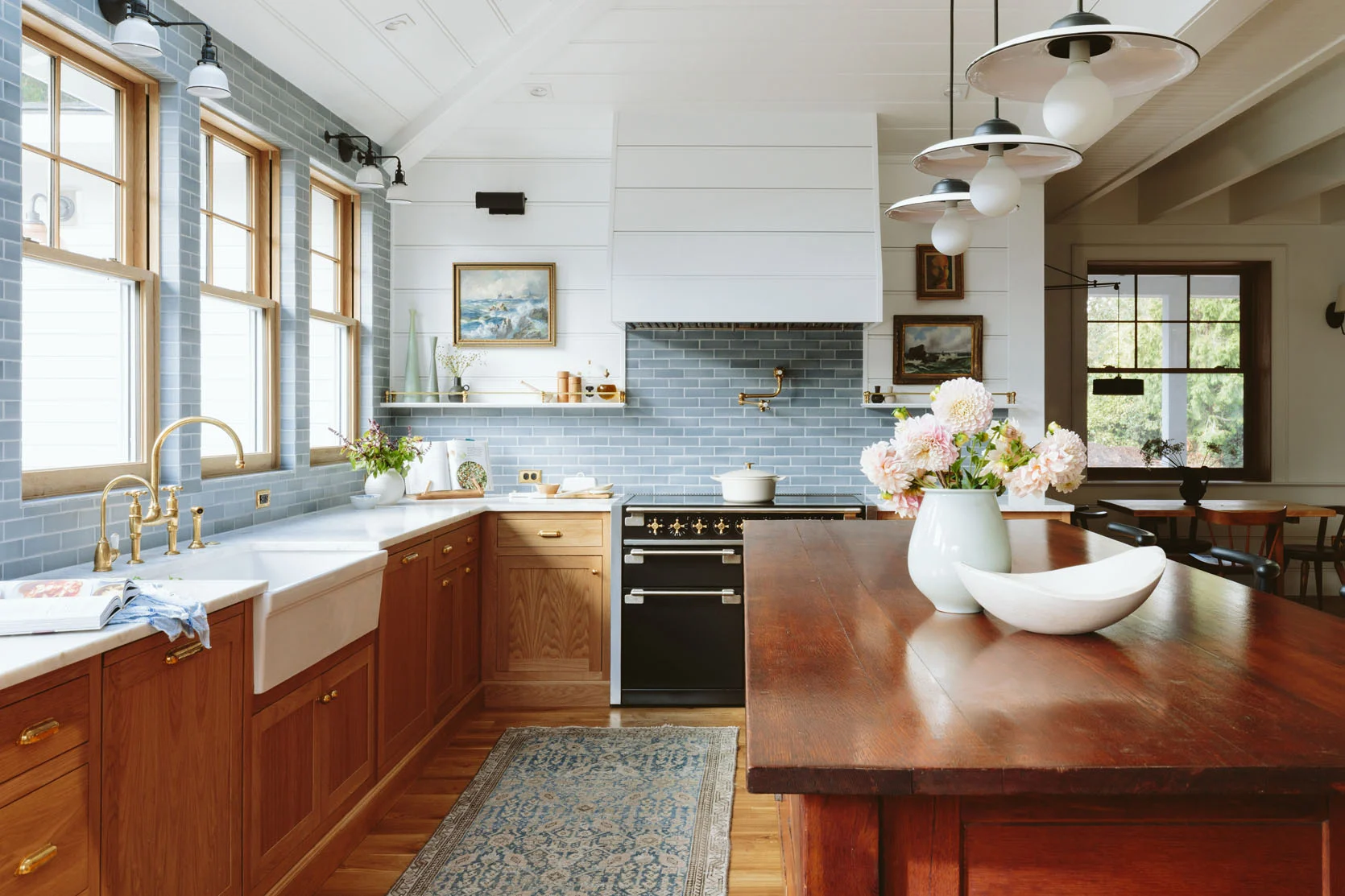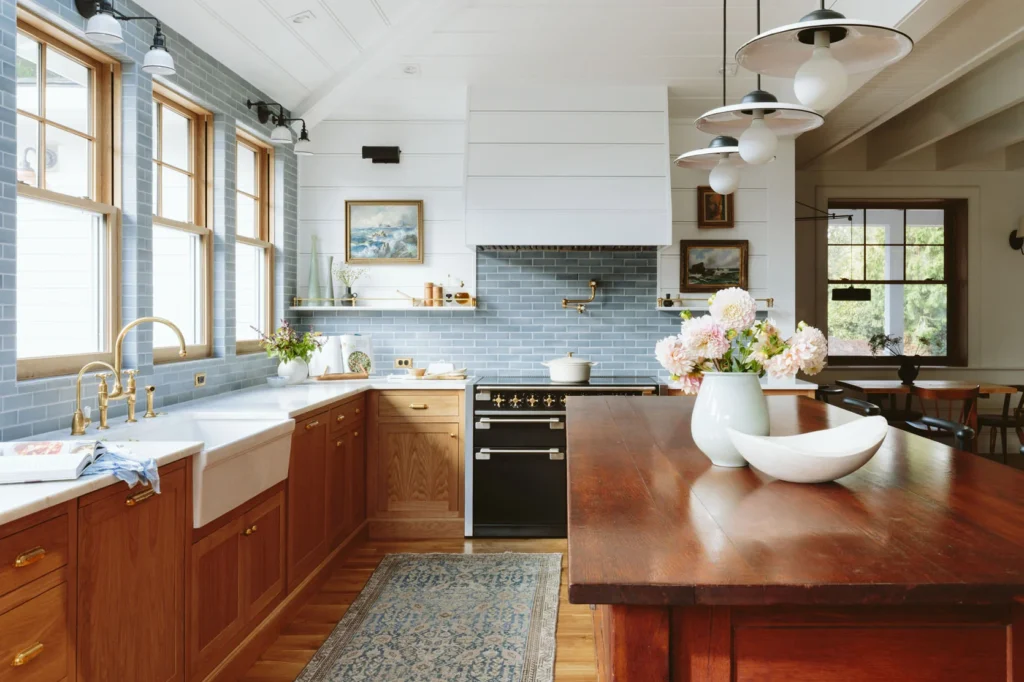 Let's review why history has made vintage style kitchen sinks so famous. If you've already guessed the materials, you are right. These vintage sinks are so sought after due to their coveted materials. While you can get a replica that is similar to antique vintage style sinks, the real deal just can't be beat.
While I live in a 1800s historic home, I can tell you that we did not keep the original antique kitchen sink in our new house. In fact, the original kitchen sink wasn't original to the house at all. Had we been given the option to have an original farmhouse sink, I would have loved to have kept it to keep with the integrity of the house. Instead, I looked at what made those vintage kitchen sinks so special and trusted major department stores to give me the same aesthetic with upgraded materials.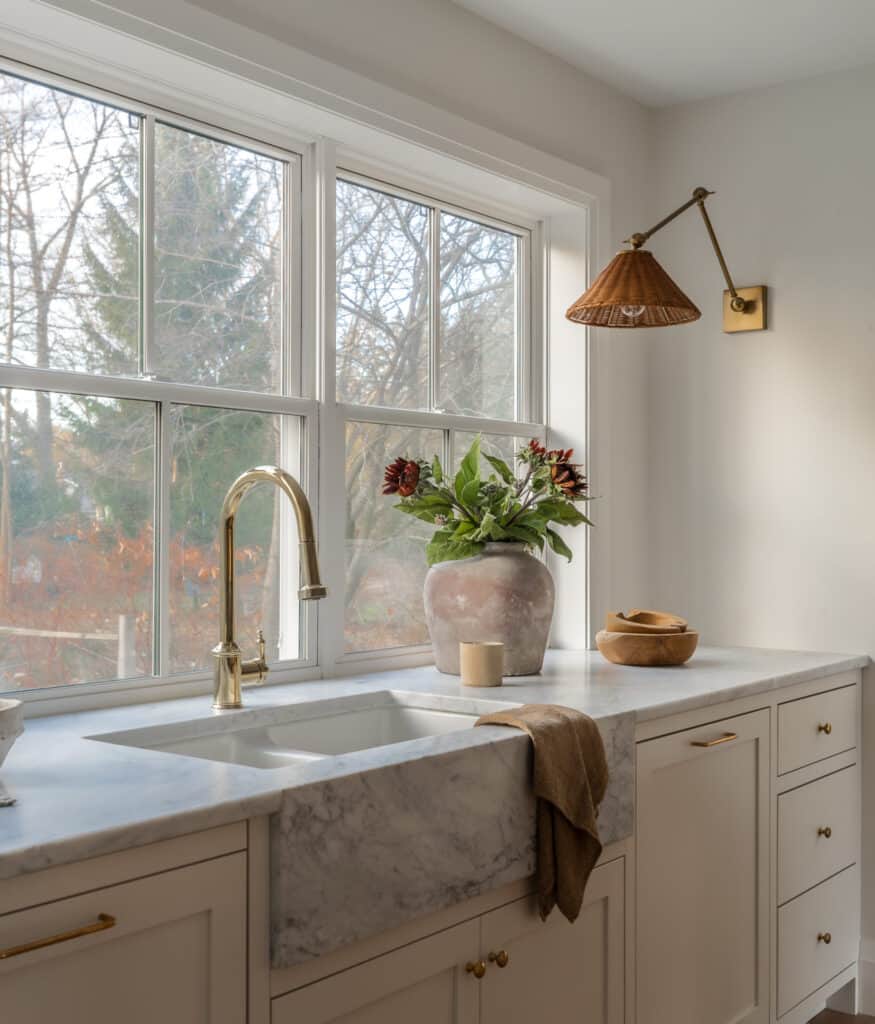 History of Kitchen Sinks
Kitchen sinks have been around for centuries, but it wasn't until the mid 1800s that they started to become a common fixture in households. Before then, people used early sinks like dry sinks or wooden tubs for washing dishes and other kitchen tasks.
In the early 1900s, metal kitchen sinks, like stainless steel sinks, were introduced and quickly became popular due to their durability and easy maintenance. As plumbing systems developed, so did the kitchen sink with the introduction of kitchen sink with plumbing, or wet sink, in the mid 20th century. This allowed for hot and cold running water to be easily accessed from a single tap.
Since then, kitchen sinks have come a long way with different types of materials being used such as porcelain, cast iron, and enamel. Kitchen sinks now come in all shapes and sizes which makes them more customizable than ever before.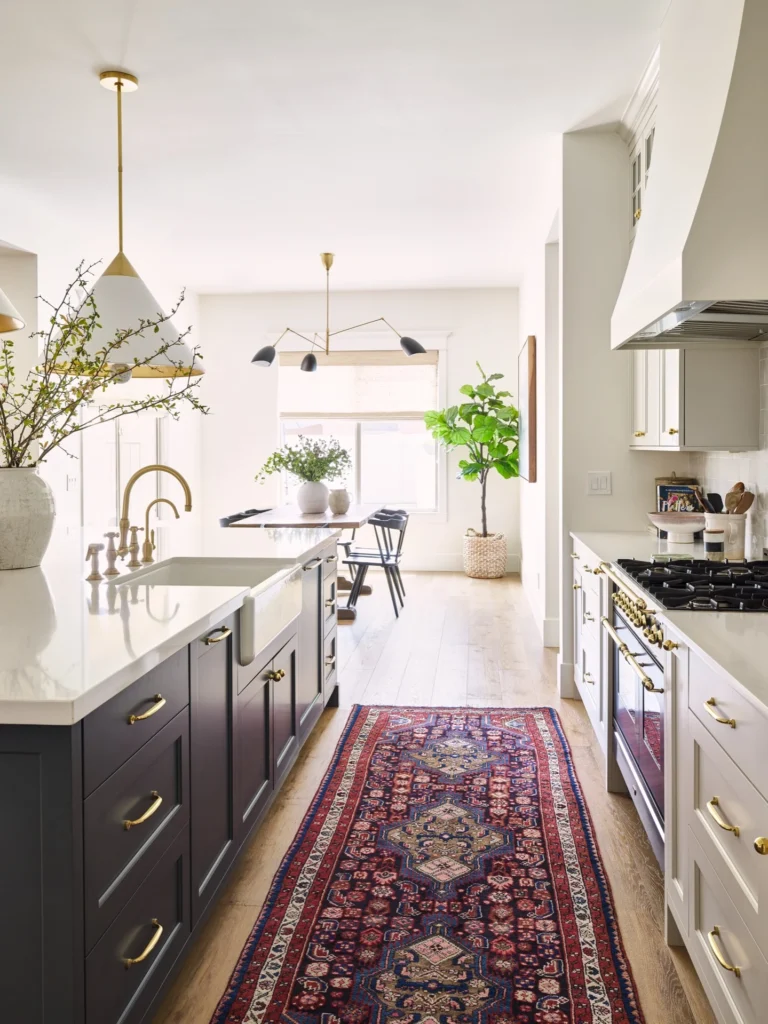 Kitchen Sink Features & Materials
When it comes to choosing the right kitchen sink for your home, there are several features and materials to consider. Knowing the pros and cons of each will help you make an informed decision that will best suit your needs. From porcelain to cast iron, this article will explore the features and materials available in kitchen sinks today, as well as their advantages and disadvantages.
Vintage style kitchen sinks come in a variety of materials, including porcelain, stainless steel, and cast iron. Each material offers its own unique benefits and drawbacks. It's important to consider your needs before making a purchase. Porcelain sinks are durable and easy to clean. Stainless steel on the other hand, is rust-resistant and more affordable. Cast iron sinks are the most expensive option. However, they are the most durable because of they are such heavy sinks.
Kitchen Sink Materials
Antique kitchens sinks and plumbing fixtures are made out of a variety of different materials, including the following:
Porcelain
Porcelain is one of the most popular materials used for antique kitchen sinks. It is a timeless beauty, and its durability makes it an ideal choice for many households. Porcelain sinks are available in a variety of styles and colors, making them suitable for any kitchen design. They are also easy to clean and maintain, making them ideal for busy households. Whether you're looking for a classic farmhouse sink or something more modern, porcelain is sure to give your kitchen the perfect look.
Cast Iron
Cast iron is a popular choice for antique kitchen sinks due to its durability and classic look. Cast iron is a strong material that can last for decades without showing signs of wear and tear. It also has an attractive finish that will add charm to any kitchen. In fact, cast iron sinks have been around for centuries and are still a favorite among antique enthusiasts today. The unique patina of cast iron gives it an unmistakable look that adds character to any kitchen design. Plus, it's easy to clean and maintain, making it the perfect choice for anyone looking for an antique sink with lasting appeal.
Enamel
Enamel is a popular material choice for antique kitchen sinks. It is durable, easy to clean and can be found in a variety of colors and styles. Its glossy finish also adds a touch of vintage charm to any kitchen space. Enamel sinks are also resistant to scratches and stains, making them an ideal choice for those who want to maintain their sink's original look for years to come.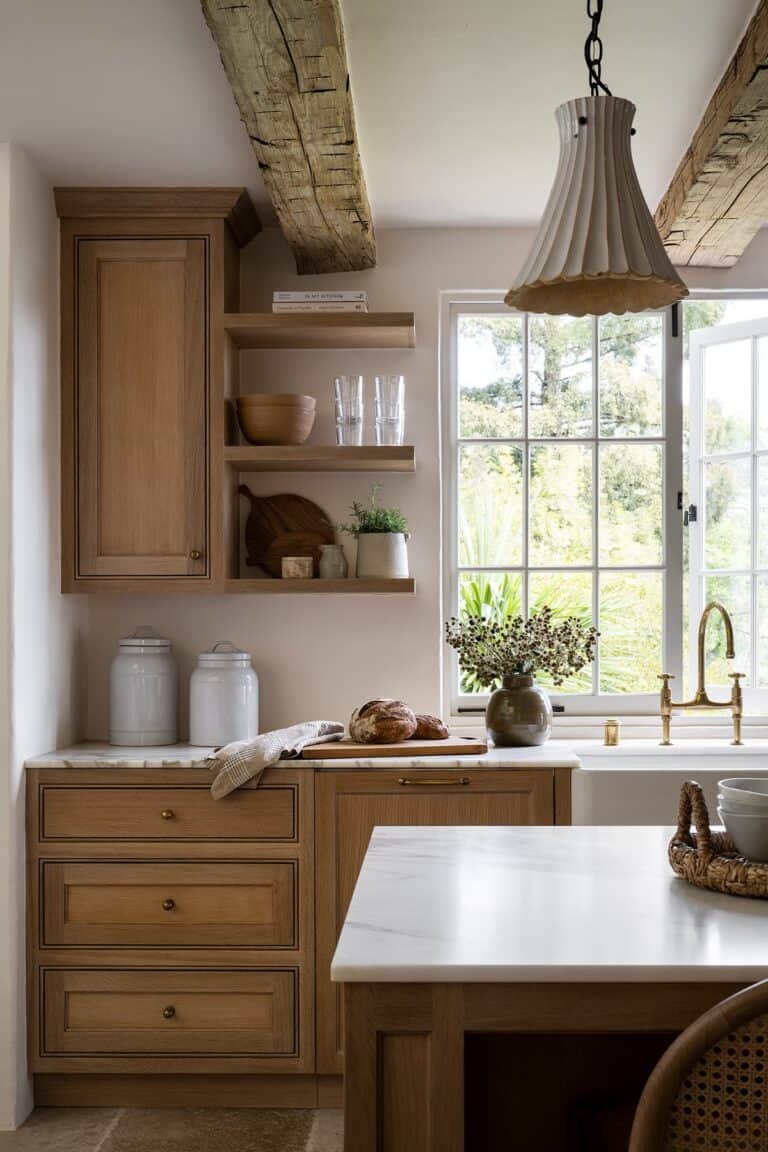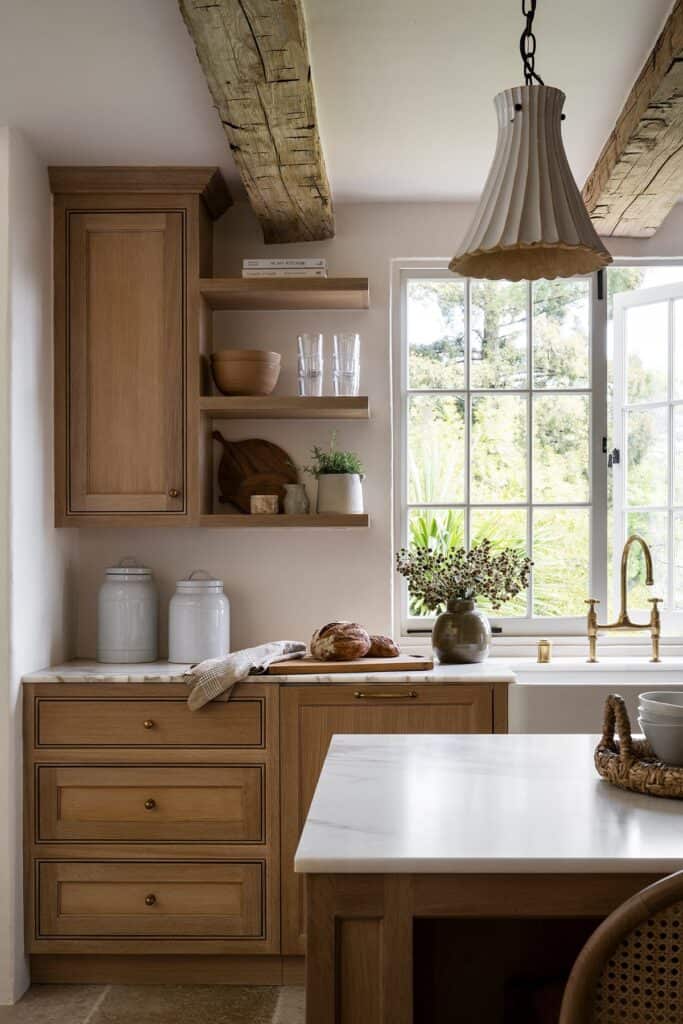 Copper
Copper is one of the most popular materials used for antique kitchen sinks. Its unique properties make it a great choice for those looking to add a touch of class and elegance to their kitchen. Copper sinks are durable and can last for many years with proper care. They also have an attractive patina that adds charm and character to any space. Copper is also highly resistant to corrosion, making it a great material for use in wet environments like kitchens. With its timeless beauty and durability, copper is an excellent choice for antique kitchen sinks that will stand the test of time.
Nickel
Nickel is a popular material used in the construction of antique kitchen sinks. This metal is known for its durability and resistance to corrosion, making it an ideal choice for sinks that will be used frequently in the kitchen. Nickel also adds a unique aesthetic to the sink, with its bright silver color and classic look. Nickel sinks are easy to maintain and can last for many years if properly cared for.
Brass
Kitchen sinks made of brass have been popular since the late 19th century due to their durability, affordability, and aesthetic appeal. Brass is a strong and resilient material that can withstand wear and tear for many years. It is also easy to clean and maintain, making it an excellent choice for kitchen sinks. Brass kitchen sinks come in a variety of styles and designs, ranging from traditional to modern. Whether you are looking for a classic or contemporary look in your kitchen, brass kitchen sinks are sure to add an elegant touch.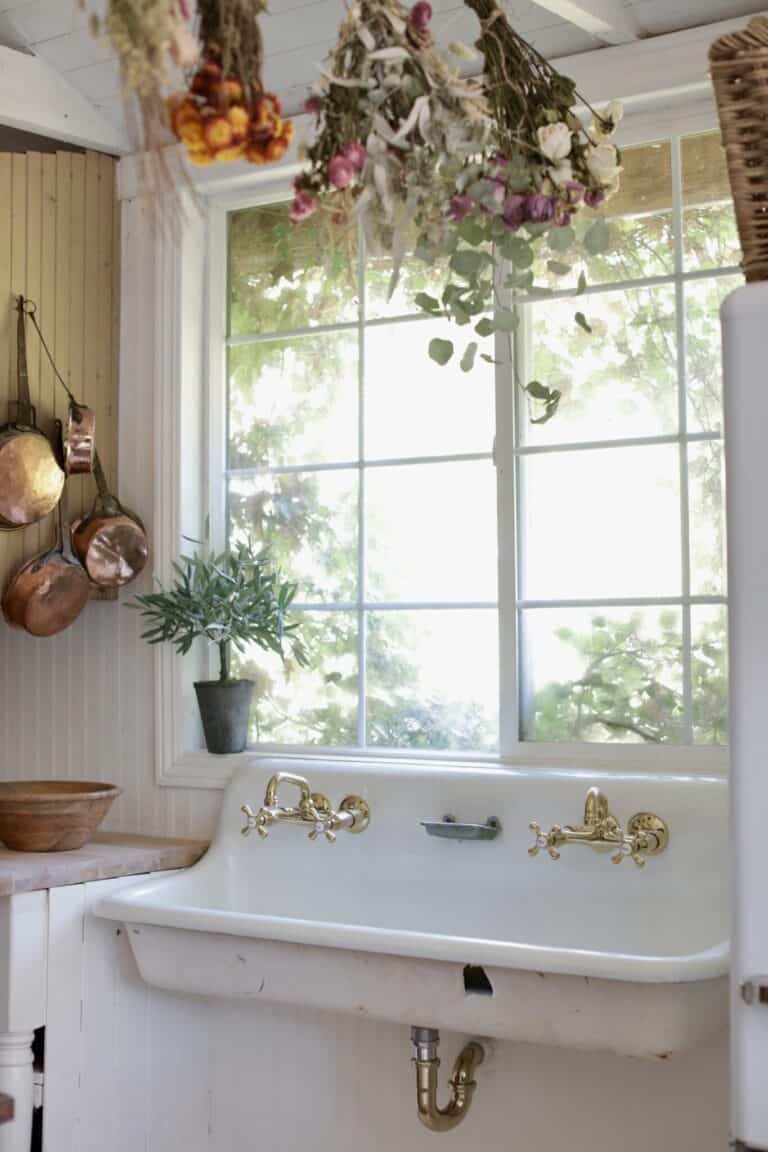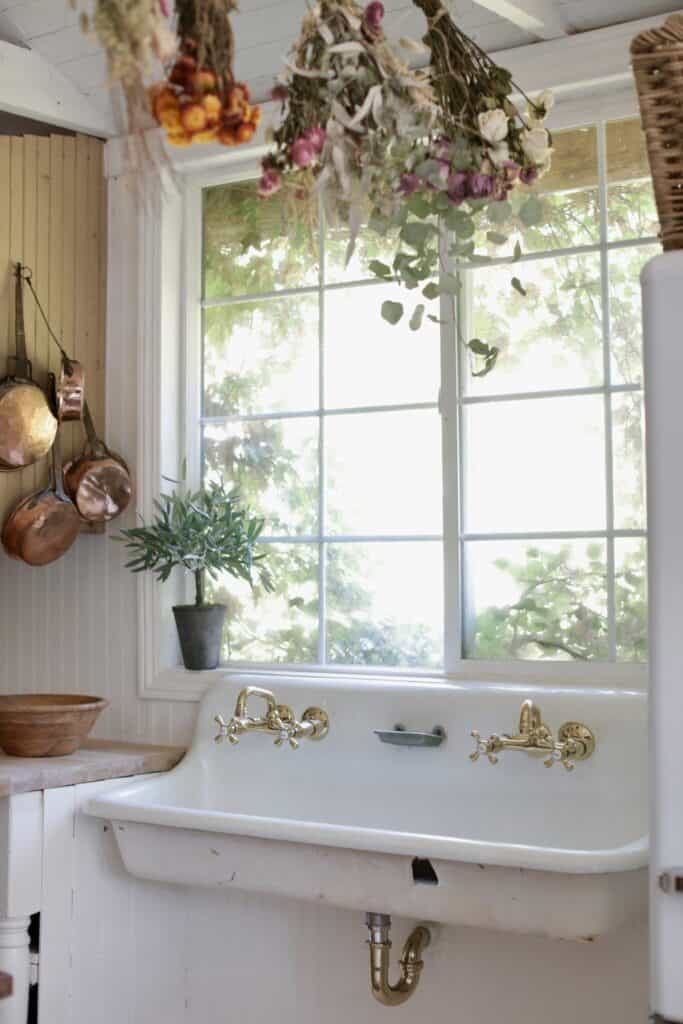 Features Of Kitchen Sinks
Vintage farmhouse sinks have a variety of features including:
Single bowl: A single basin. I'm a big fan of having one large sink. This is common in many homes today.
Double bowl/double sink: Two basins dividing the sink down the middle. This is very much like what you'll see in many homes today. The double basin gives you the ability to have one side for washing and the other side can store drying dishes. Or, in my case, we have been known to leave dirty dishes on one side.
Drop in style bowl: Different from an under-mount sink, a drop in is one that has a low rim that may be visible
Trough: Named after animal troughs because of their long, deep appearance. Typically feature one basin with more than one washing station or faucet
Drainboard: Vintage drainboard sinks have drying racks built into the side of the sink where people could leave wet dishes to dry. They also can come as a double drainboard.
Apron-front: Front apron sinks exposed front faces of the sink to blend it in with the rest of the space. I love this style and the apron front is what you typically imagine when you see a vintage farmhouse kitchen sink.
Backsplash: A built-in backsplash attached to the back of the sink to protect the walls
Faucet soap dish: A metal soap dish that rested on top of a sink's faucet
Garbage disposal: Mounted underneath a sink to collect and grind food waste. This isn't unlike what we have in today's modern garbage disposals.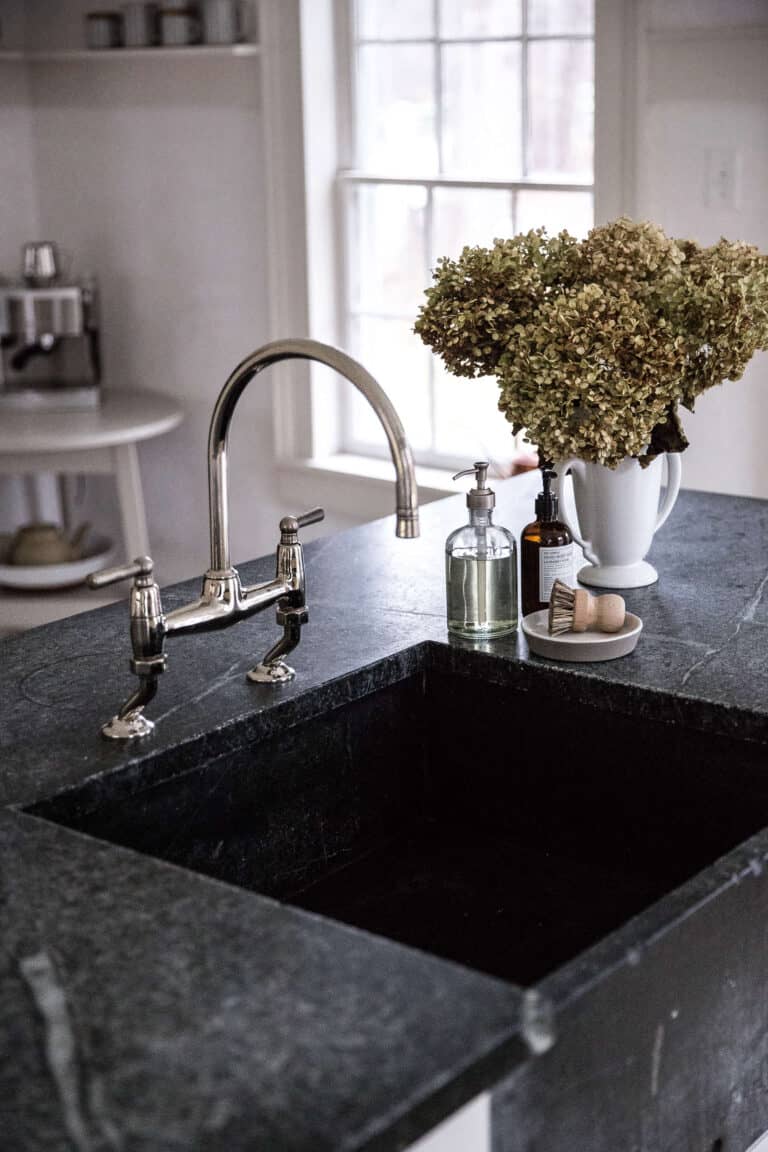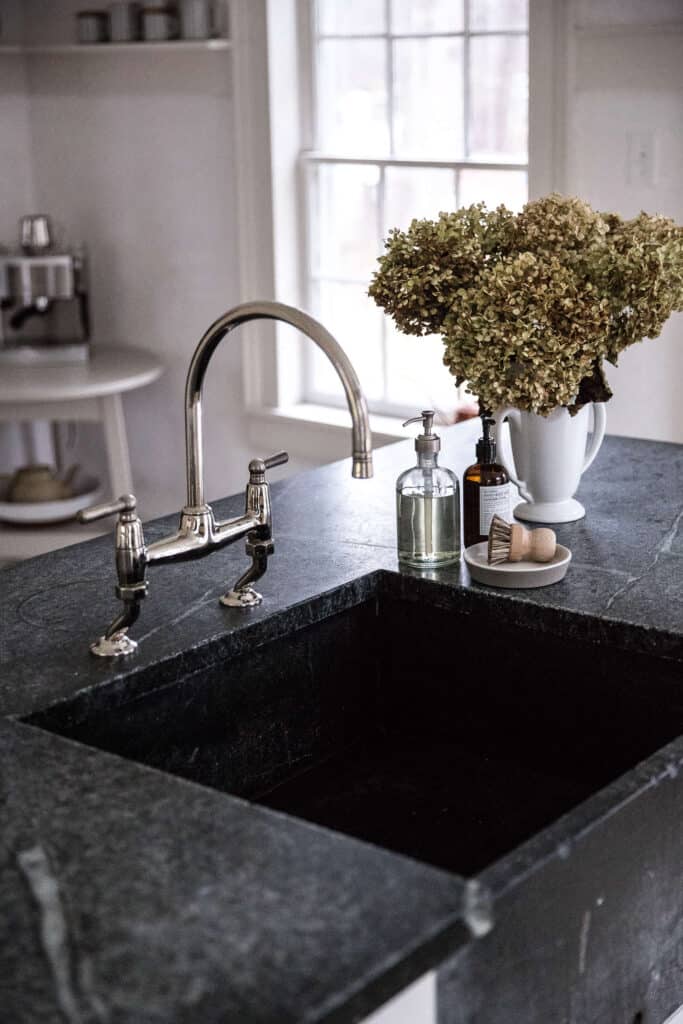 Where To Buy Vintage Style Kitchen Sink
With so many options available, it can be hard to know where to begin looking for a vintage style kitchen sink. Fortunately, there are several places you can look for the perfect antique or vintage kitchen sink. From antique stores and older homes to online marketplaces like eBay and Facebook Marketplace, there are plenty of options available. If you can find an old sink in good condition, you have the opportunity to make it your own.
If you want to get the same look of an original farmhouse kitchen sink and, but without the history, you can find newer versions of these classic designs in hardware stores, major kitchen design stores, or even Amazon.
They won't be original, but the features of the vintage sink will be reinvented in new styles and materials to look like an original farmhouse sink. So no matter what your style is, you'll be sure to find the perfect authentic look for your vintage-inspired or modern farmhouse kitchen sink for your home!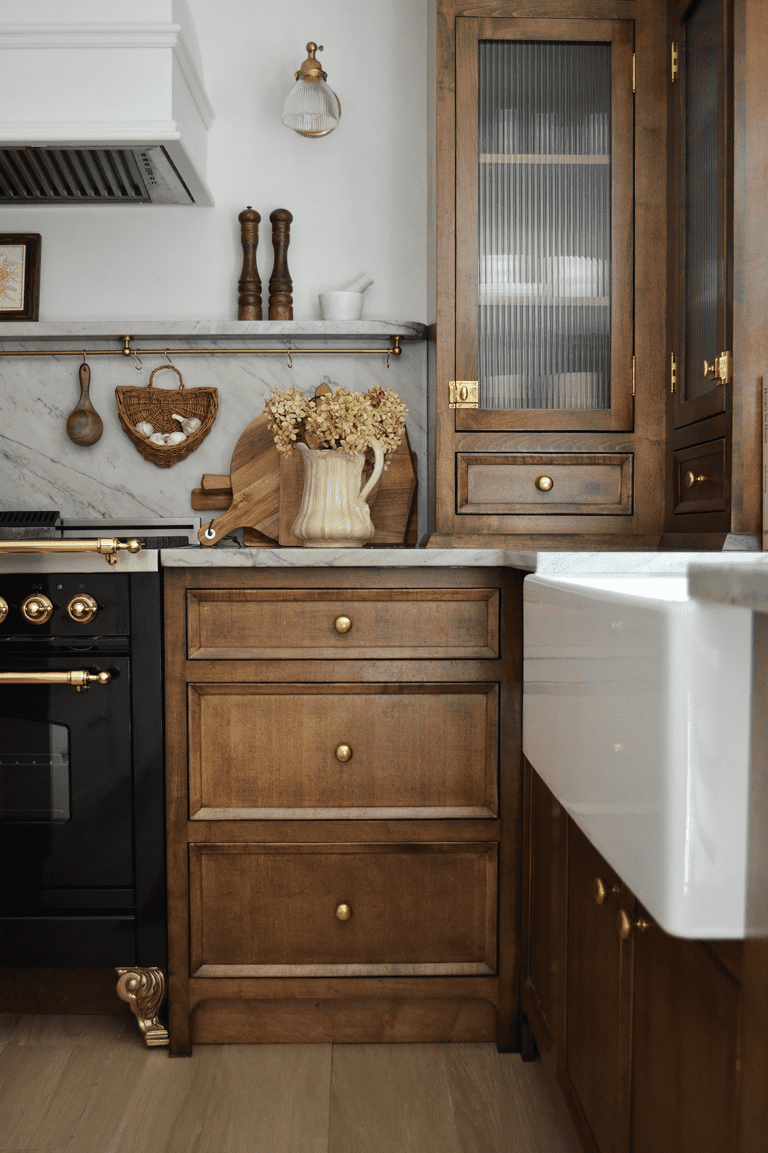 My Favorite Vintage Style Kitchen Sinks
Let's look at some popular styles of our vintage-inspired farmhouse sink. While you may not have good luck at finding an original cast-iron sink, vintage kitchen sinks seem to be a popular theme in modern home decor today. Here are a few of my favorites.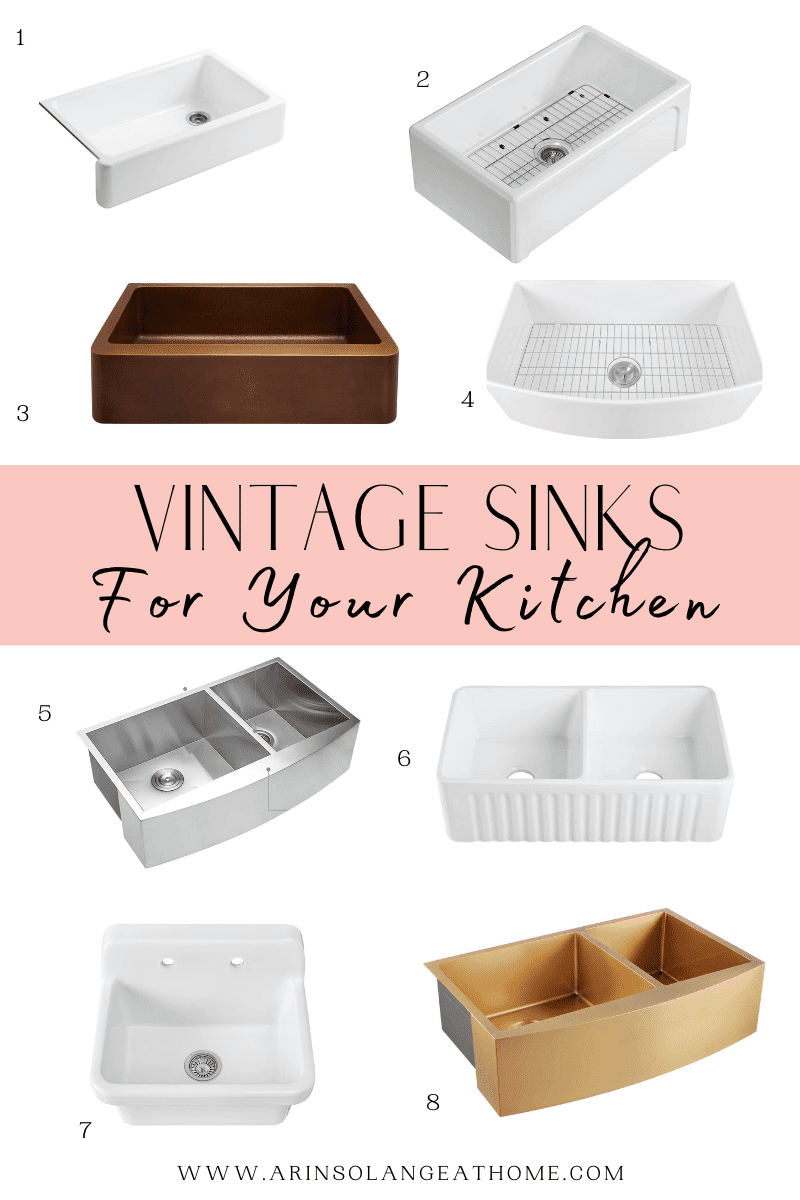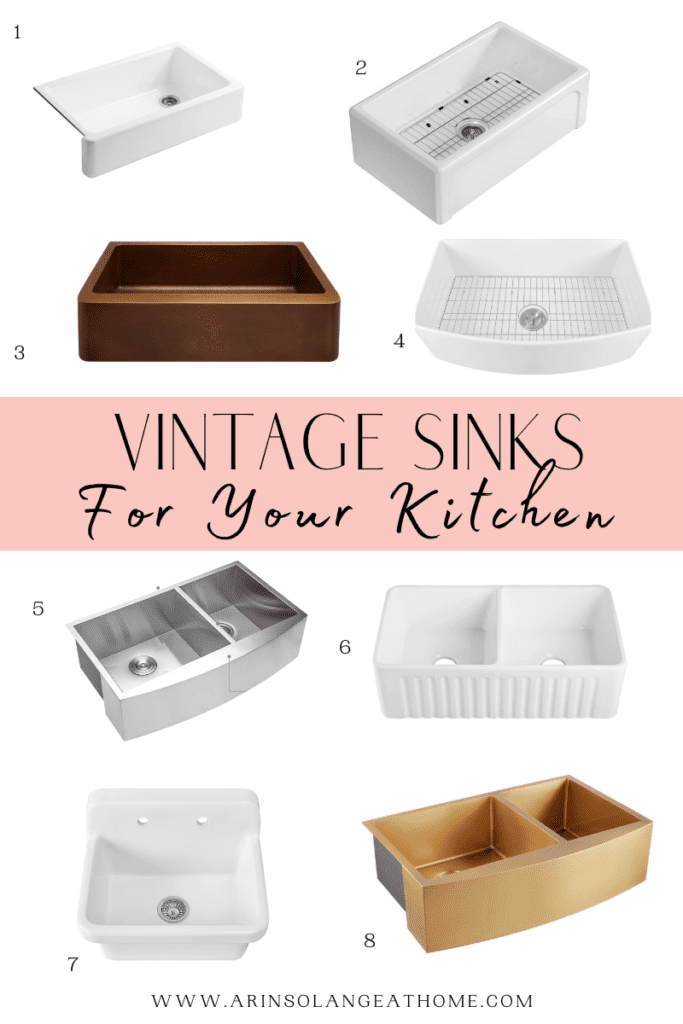 Other Posts You'll Love
Best Kitchen Cabinet Handles | How Deep Are Kitchen Wall Cabinets? | Shaker Style Kitchens
Follow On Social For The Latest & Greatest
Pin This Photo Below For Later
Vintage style kitchen sinks are an increasingly popular style in modern homes. These sinks offer a unique look that will add character and charm to any kitchen. They are made from a variety of materials. They come in many different shapes and sizes, making it easy to find one that will fit perfectly in your kitchen. With the right care and maintenance, these vintage style kitchen sinks can last for years and provide you with a timeless look for your home.
Be sure to pin the photo below for later, and if you don't already – follow me on Instagram (@arinsolange) and Tik Tok (@arinsolange) for more fun!