Our sweet Walker John is ONE.  I can't even believe it. I'll do another post this week talking more about his first year and our first year adjusting to life with 3 kids, but for todays post…lets talk birthday parties!! We threw Walker a hamburger themed party this past weekend for his first birthday, and it was the most fun, and easily thrown together party yet.  The wind wasn't in my favor for some of the decor, but overall it was such a fun party spent with the people who love our sweet boy the most.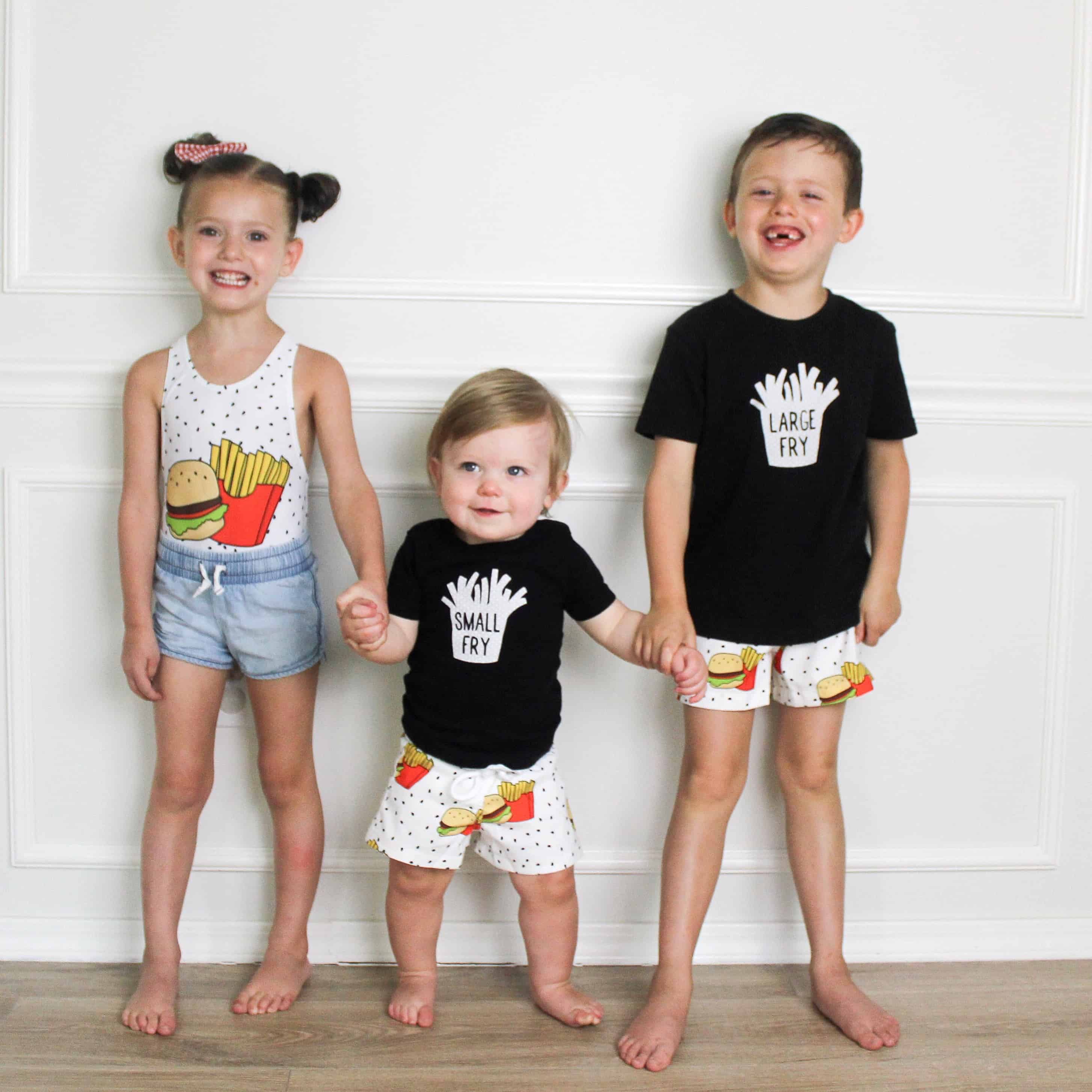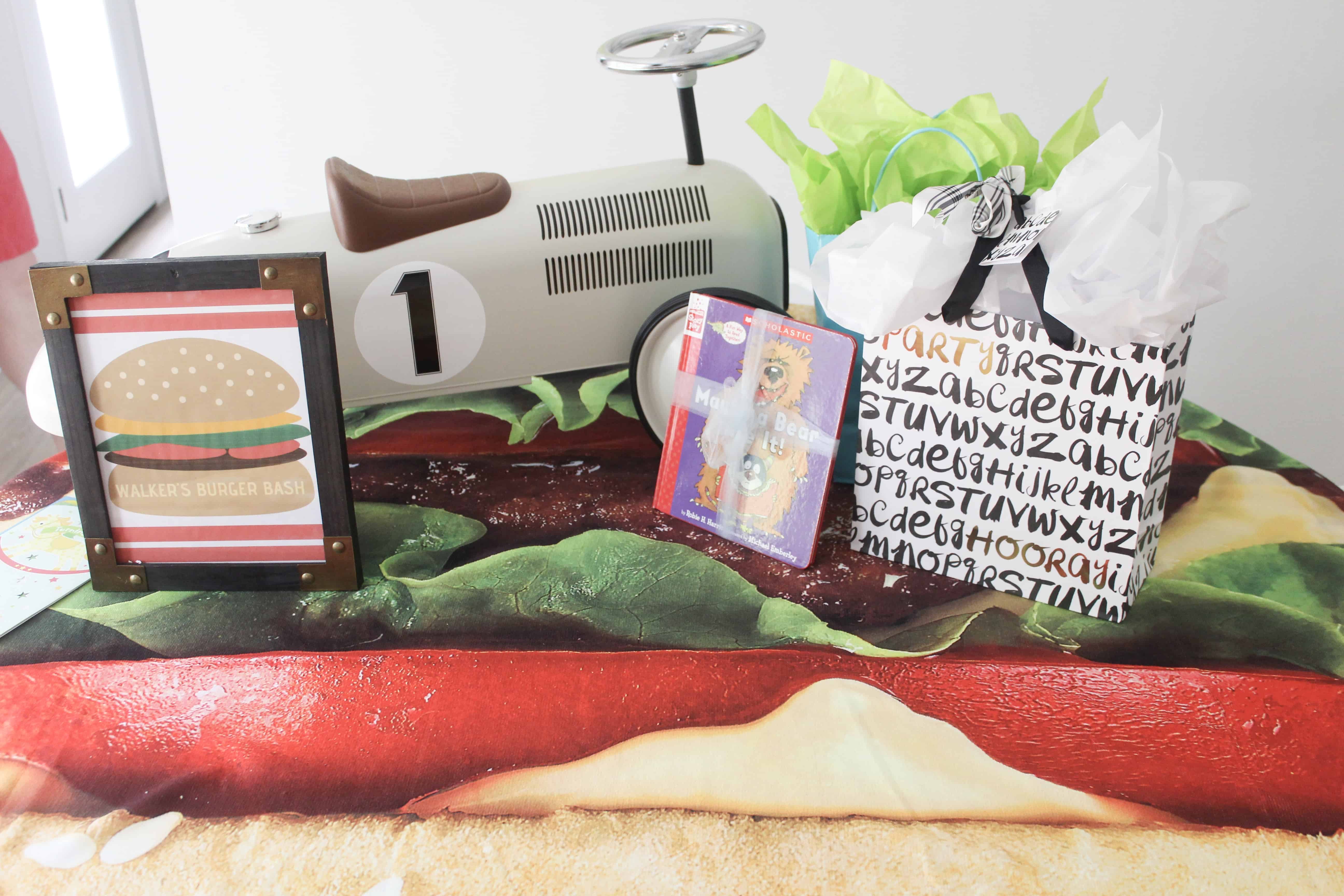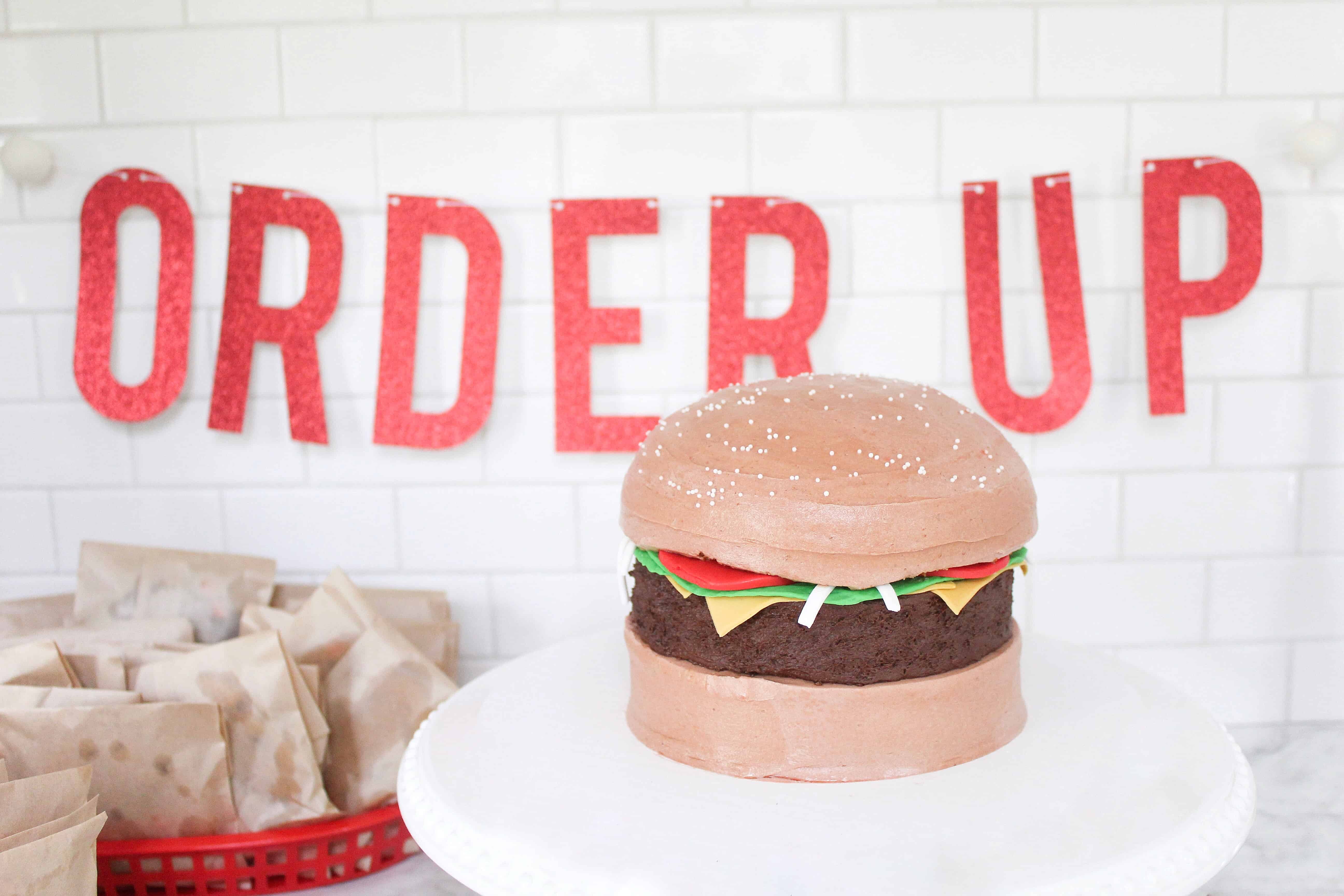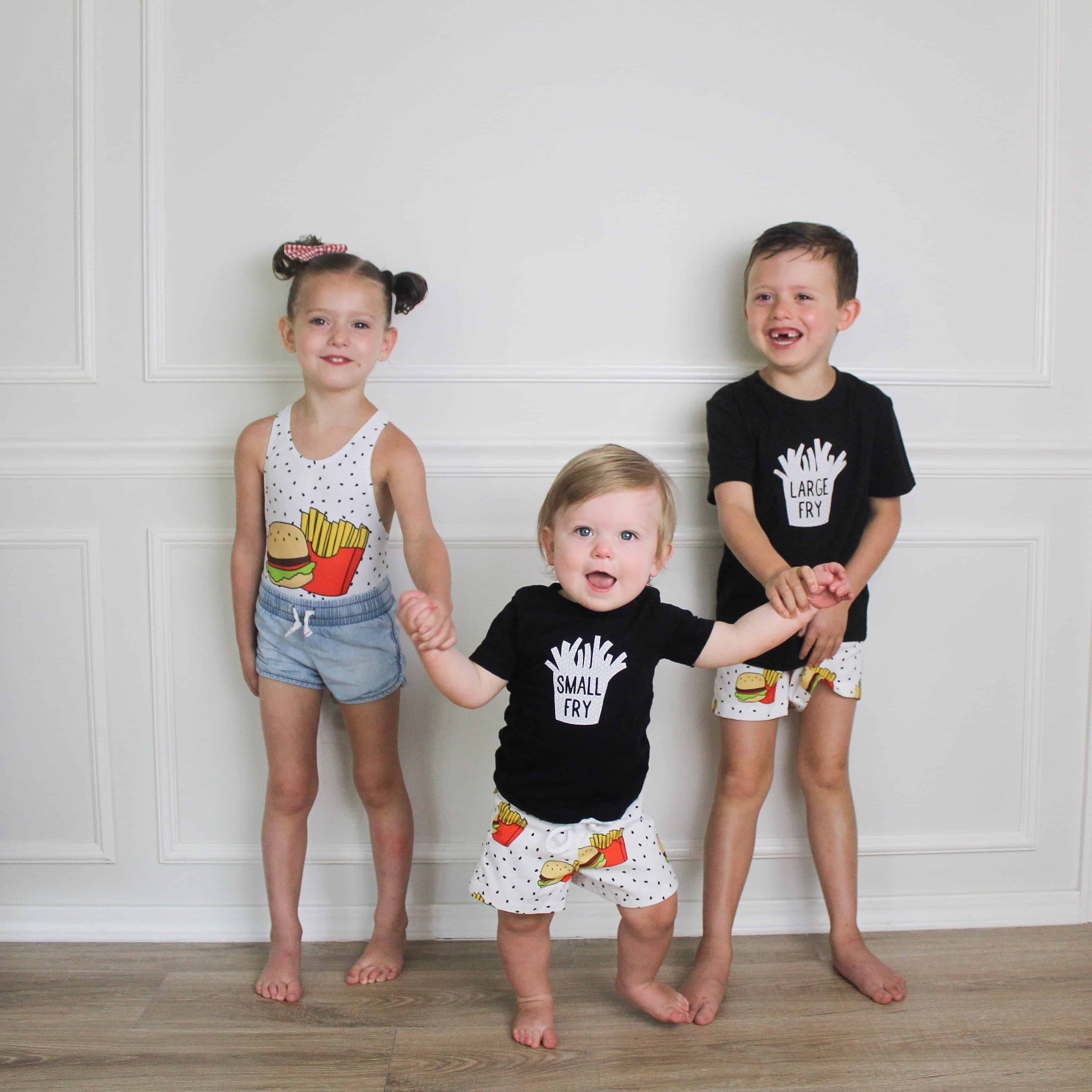 Hamburger Themed Party
I went with a burger theme for something new, and because our chunk of a boy LOVES FOOD.  After countless birthday parties the last 5.5 years I knew I wanted the party to be simple and fun.  I wanted to enjoy the day with my baby!  Decor was pretty minimal.  There was a balloon arch for the cake smash (however the wind was not on our side for that, so I did pull it inside for some photos to show you all).  If you're looking for how I create my balloon arches, check my highlights on Instagram for videos of a few options, as well as this blog post.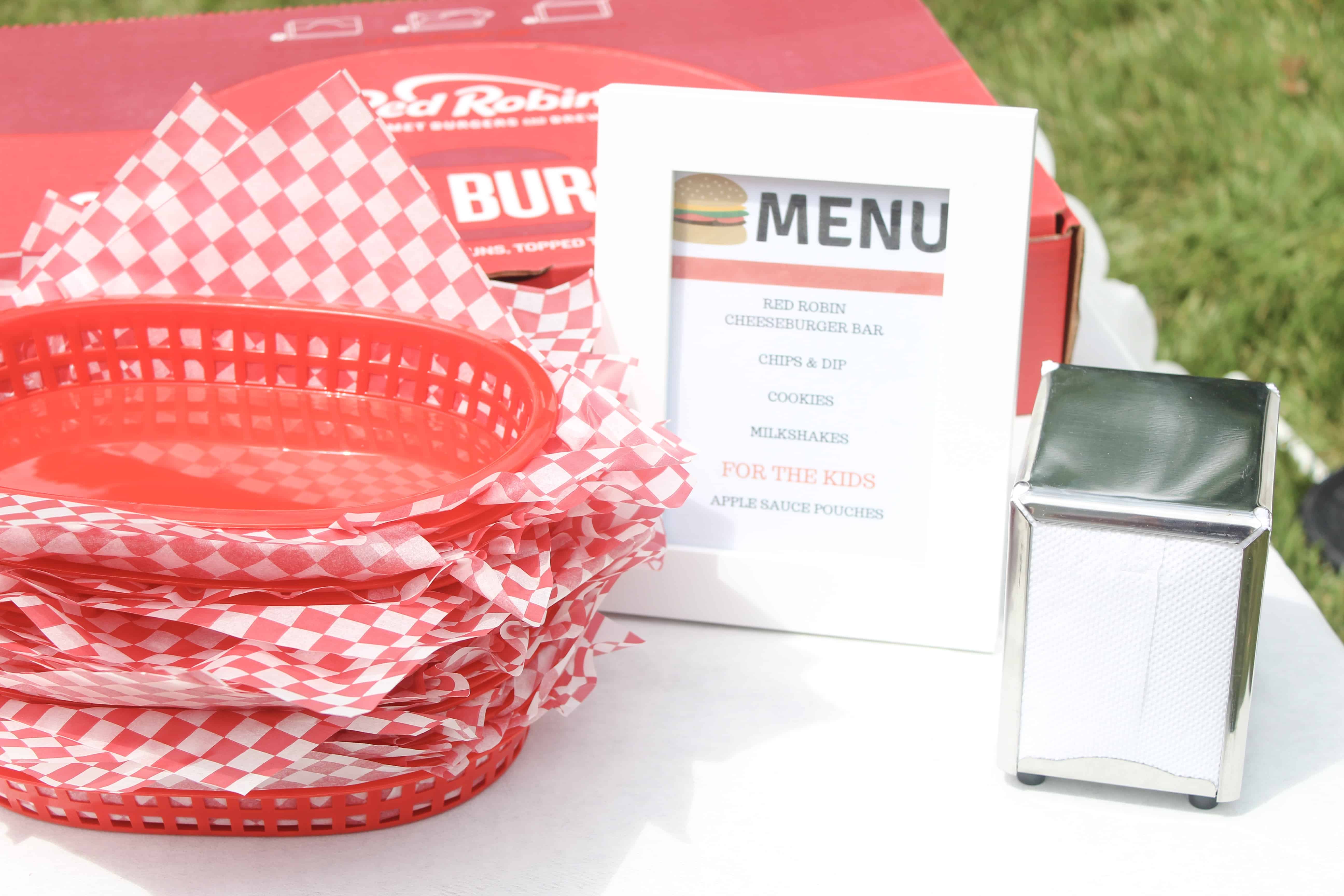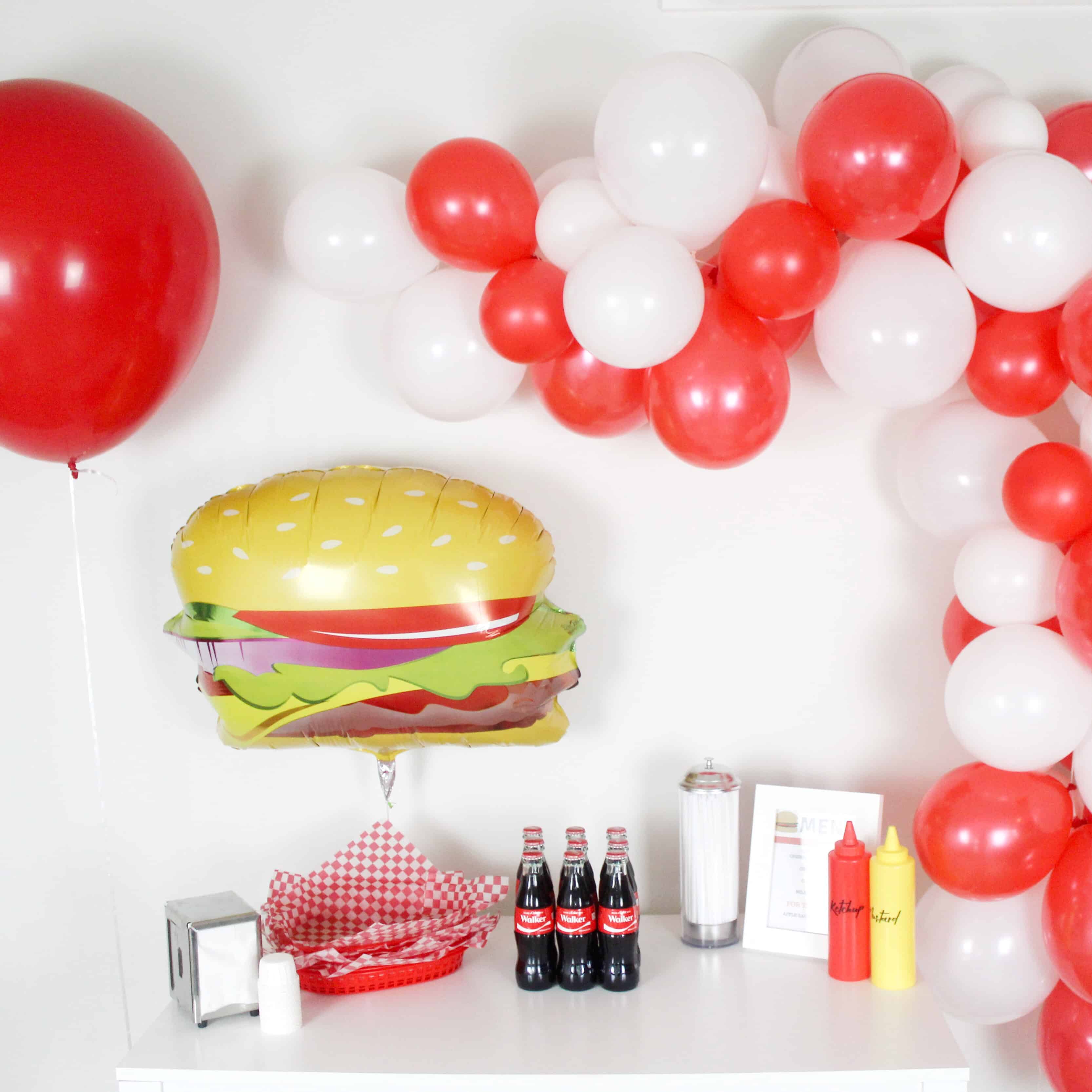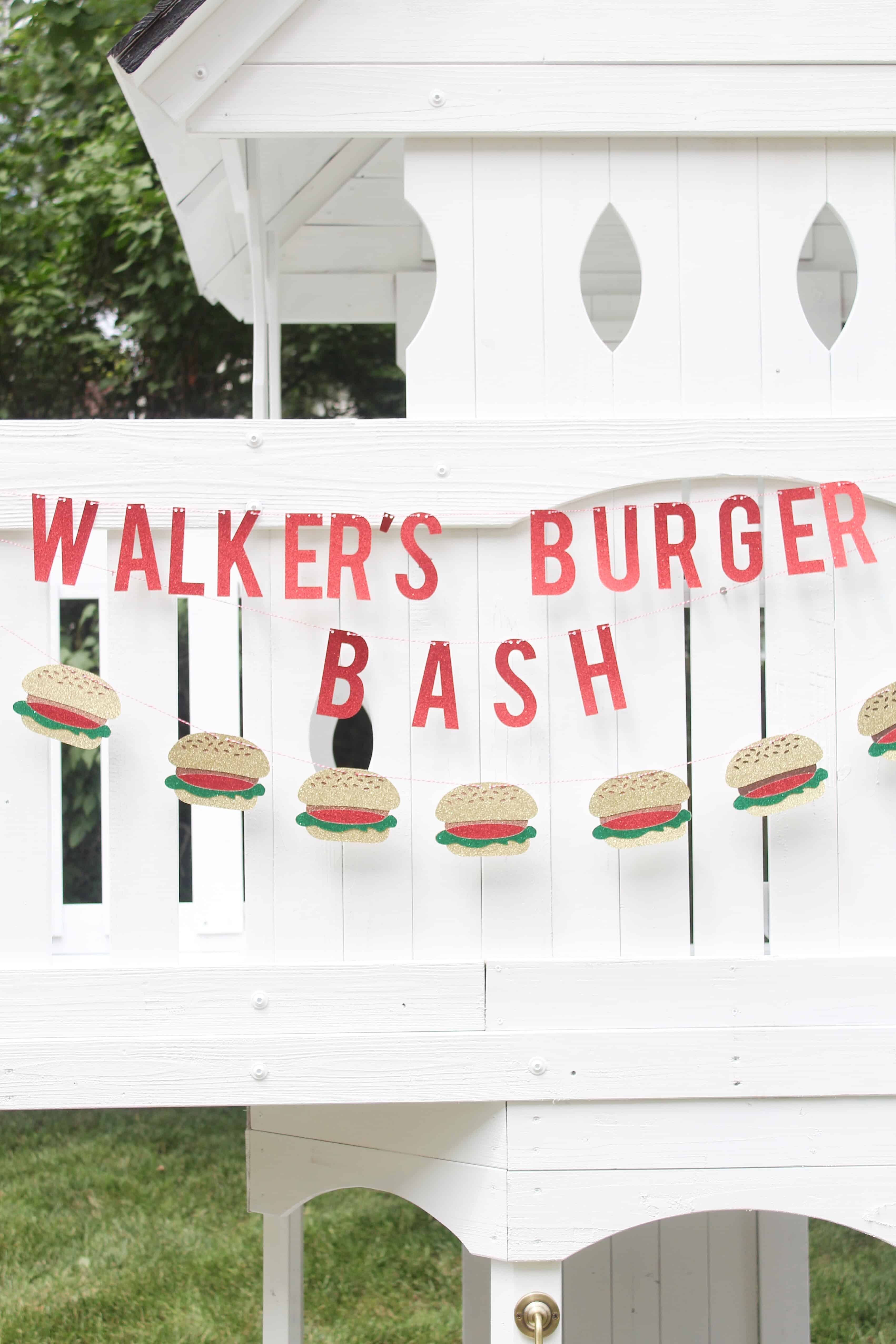 I ordered a napkin dispenser, food baskets and liners, straw holder, and a few fun balloons.  For food we made it VERY simple.  Red Robin catered a burger bar and chips, there were cookies and a milkshake bar for dessert, and we ordered personalized coke bottles for each of the guests as a fun little aspect.  Overall it was a simple fun party and we had a great time.  I will link all of the items below, and if you have any questions please feel free to email me or leave a comment.  The menu and burger bash print were homemade.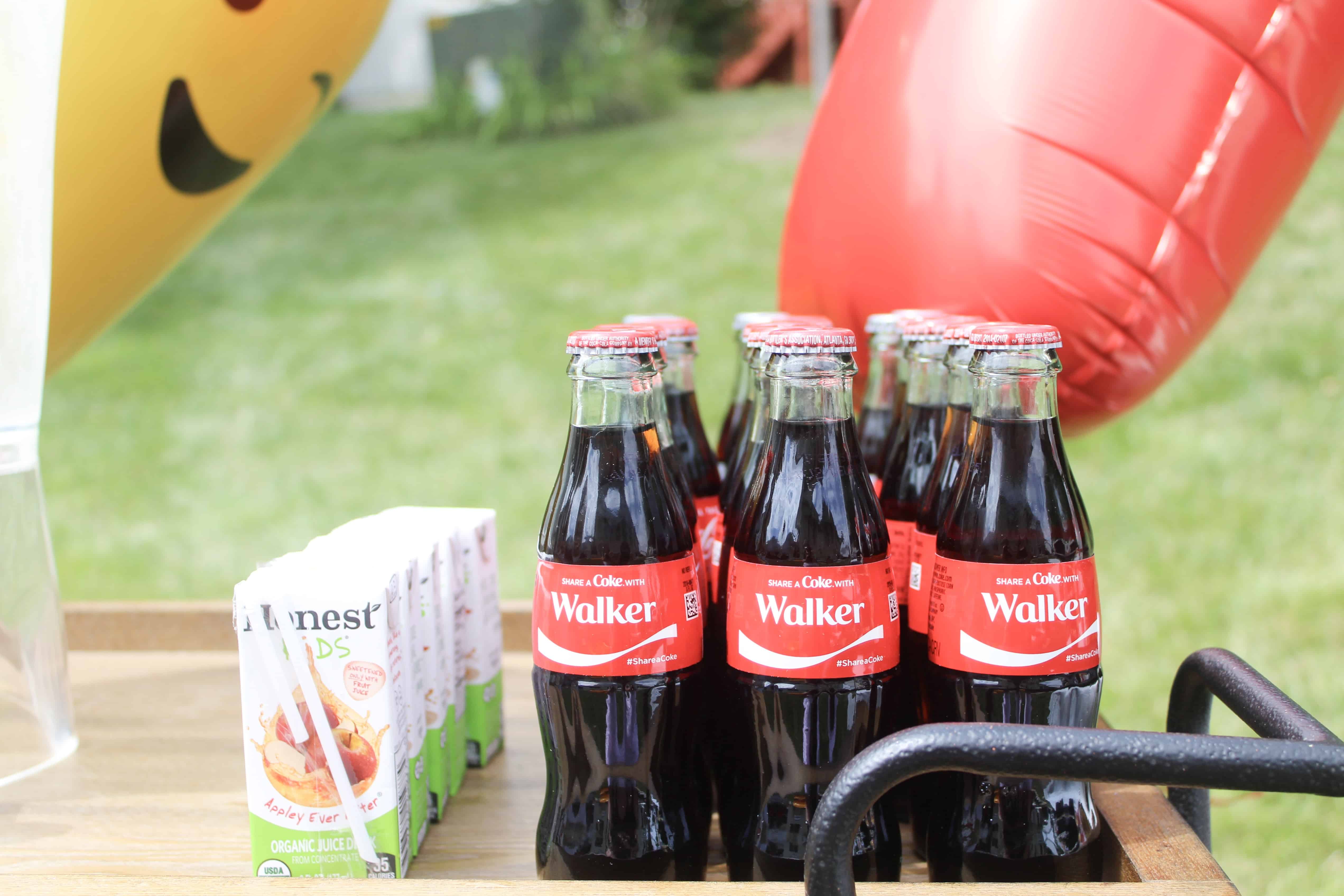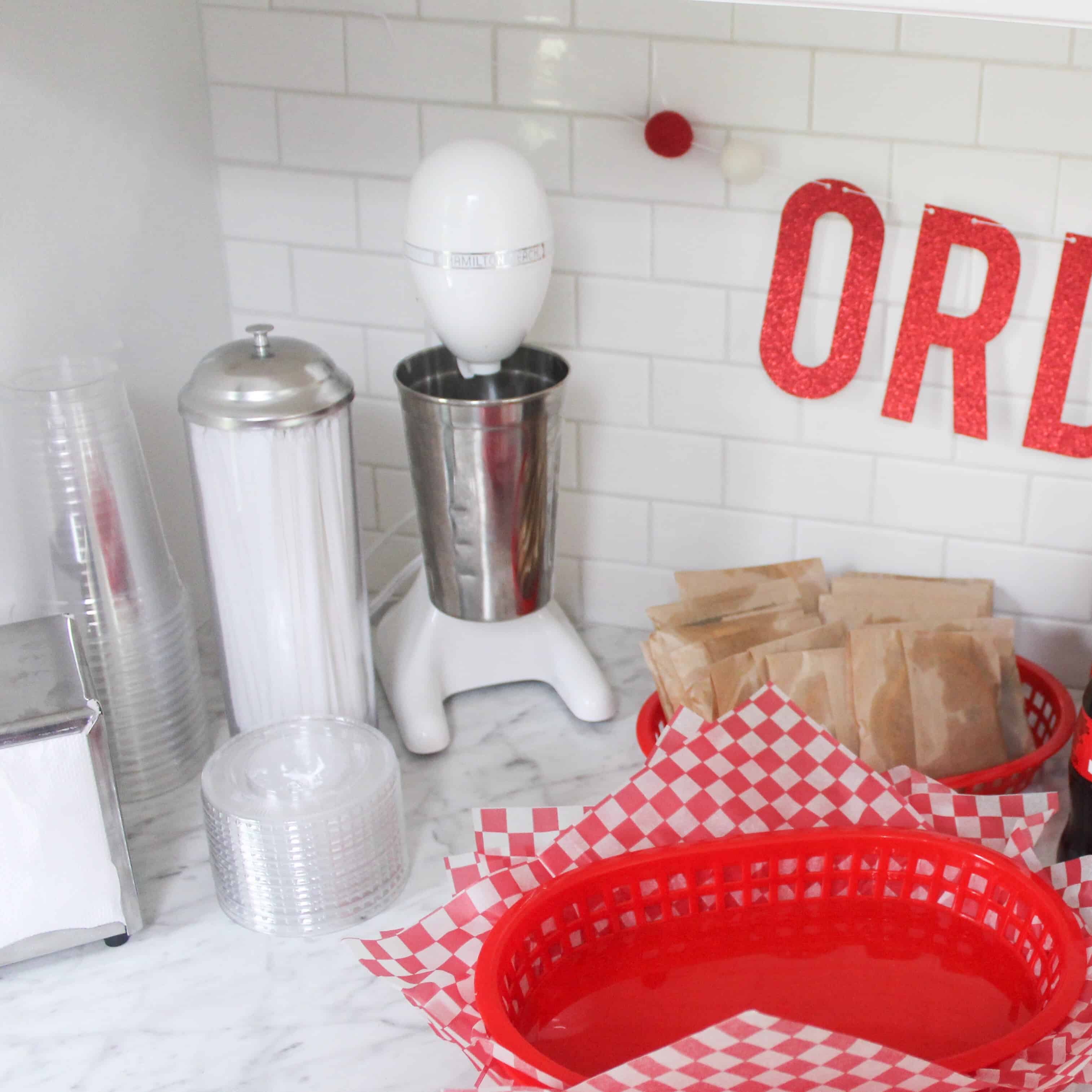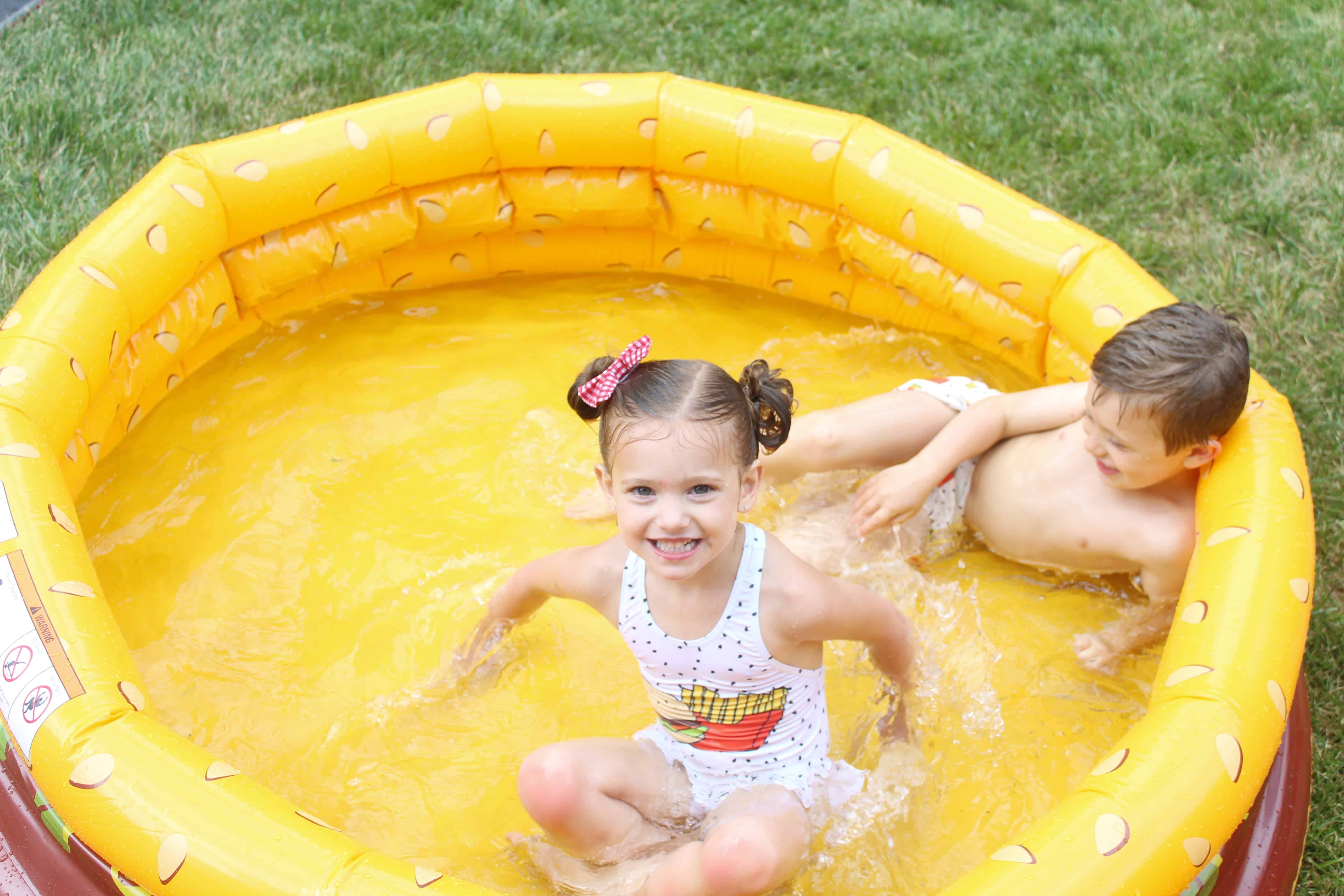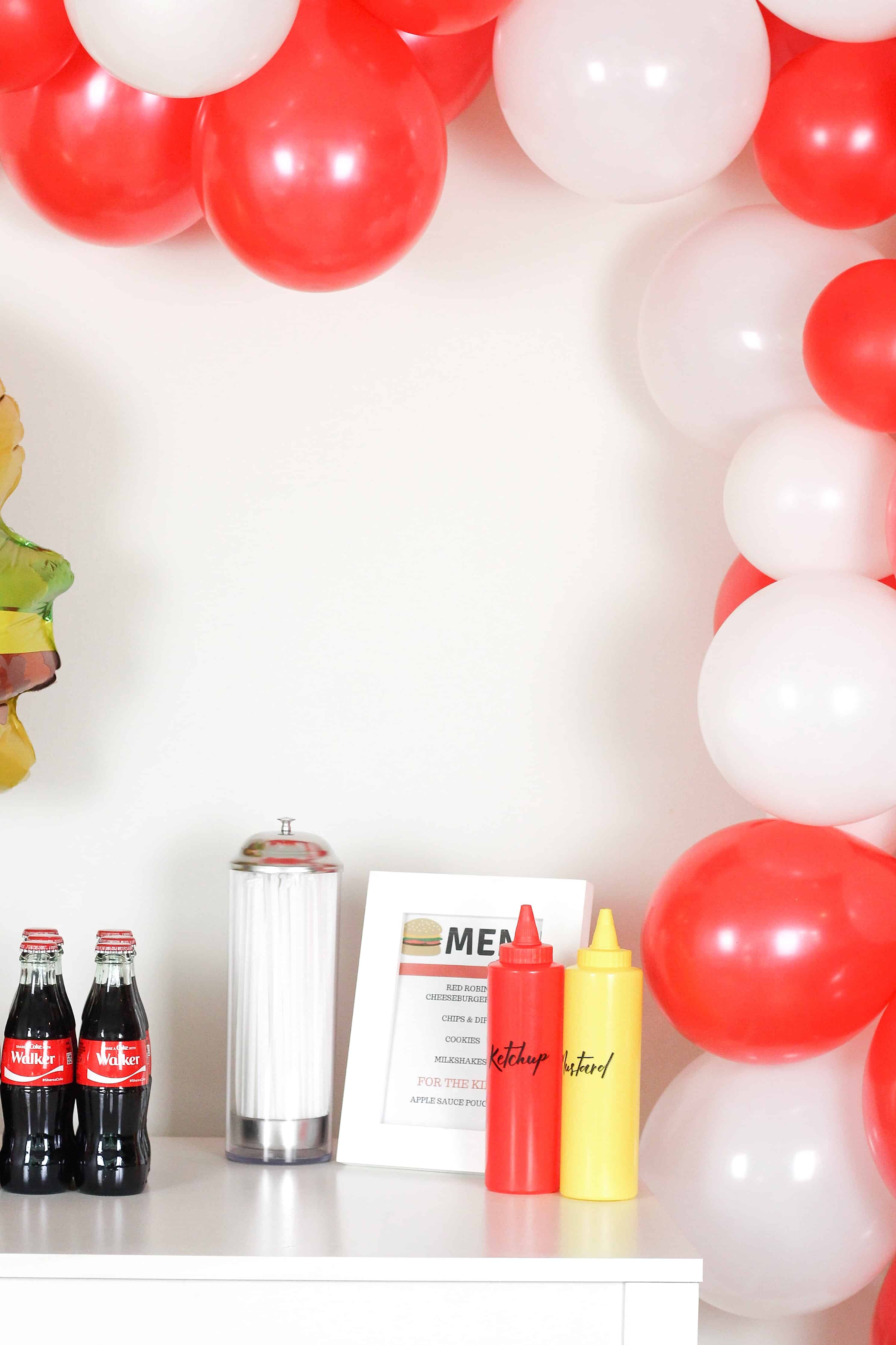 Straw holder // Food Baskets // Basket Liners // Napkin Holder // Banners // Boys Shirts // Hamburger swimsuits // Hamburger pool // Burger Balloon // Ketchup Balloon // Mustard Balloon // Burger Towel (used as table cloth) // Burger Cake (for St. Louis locals)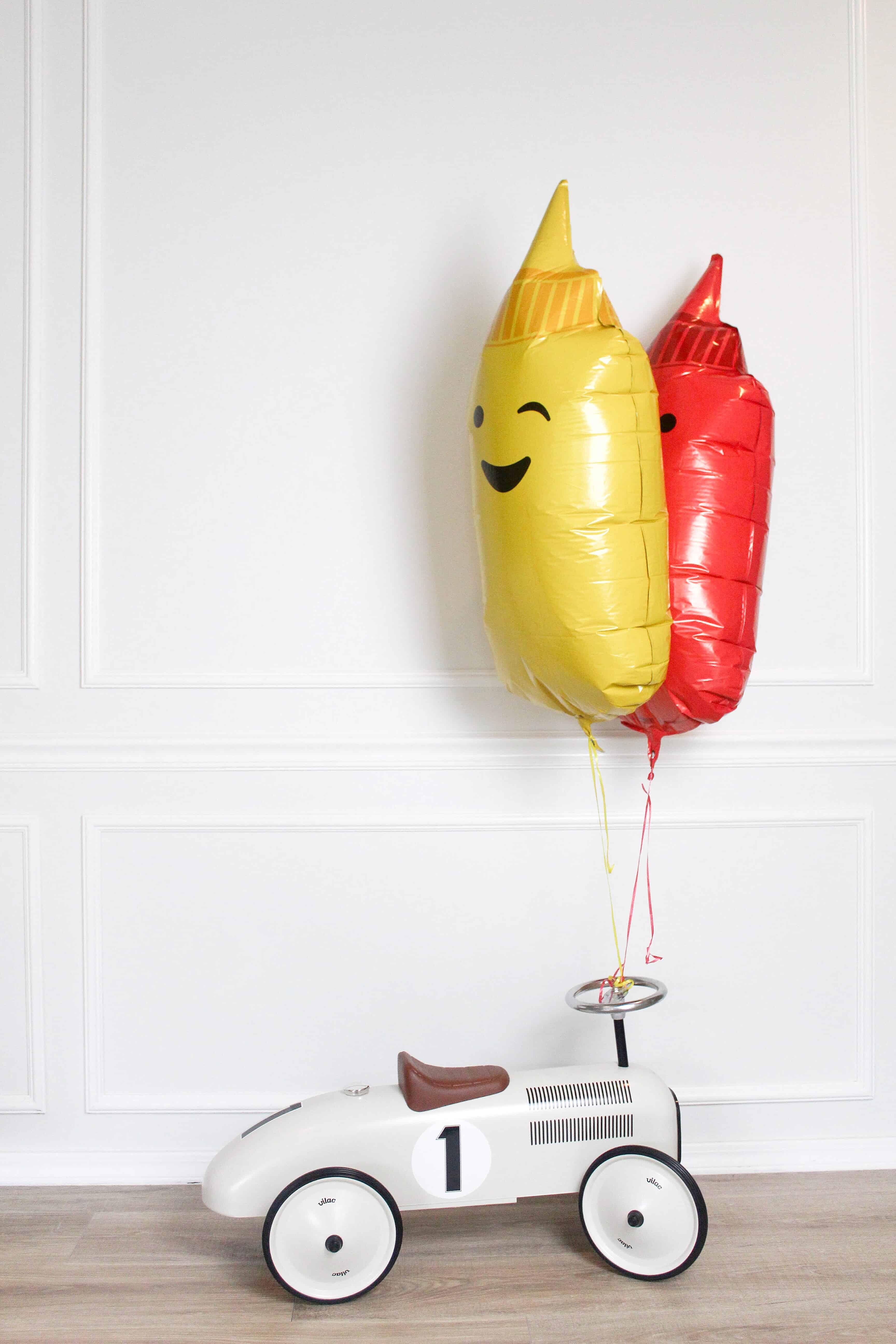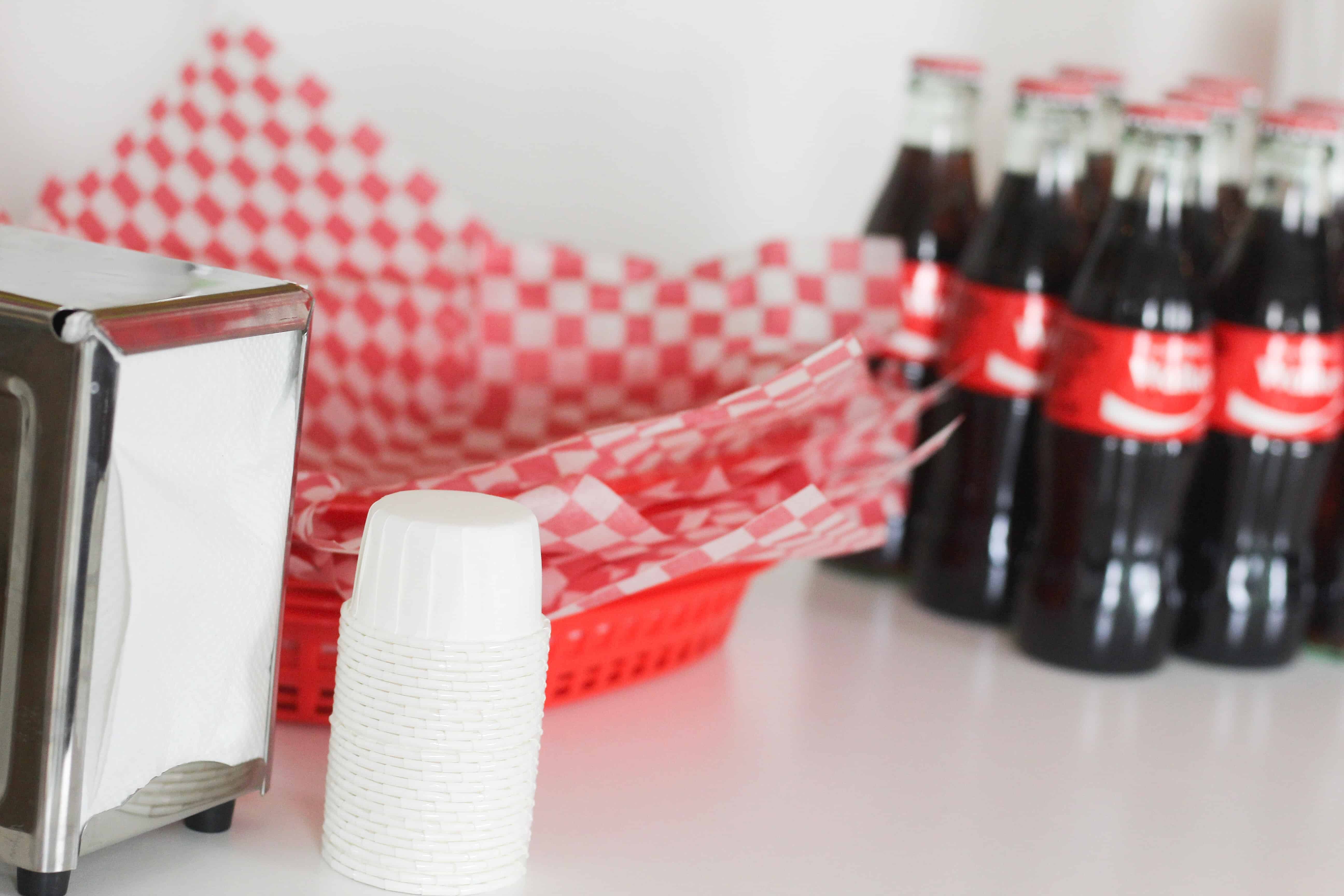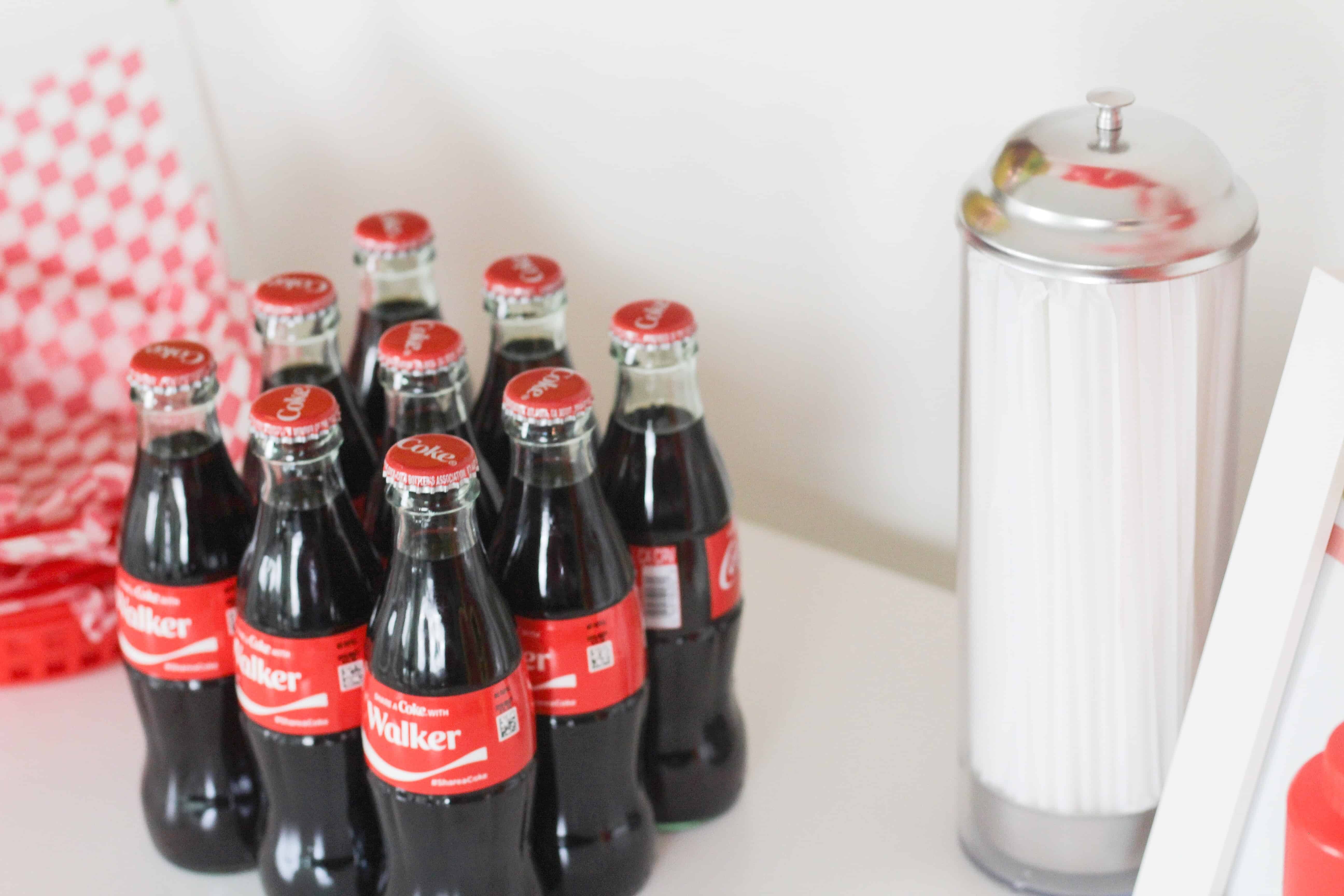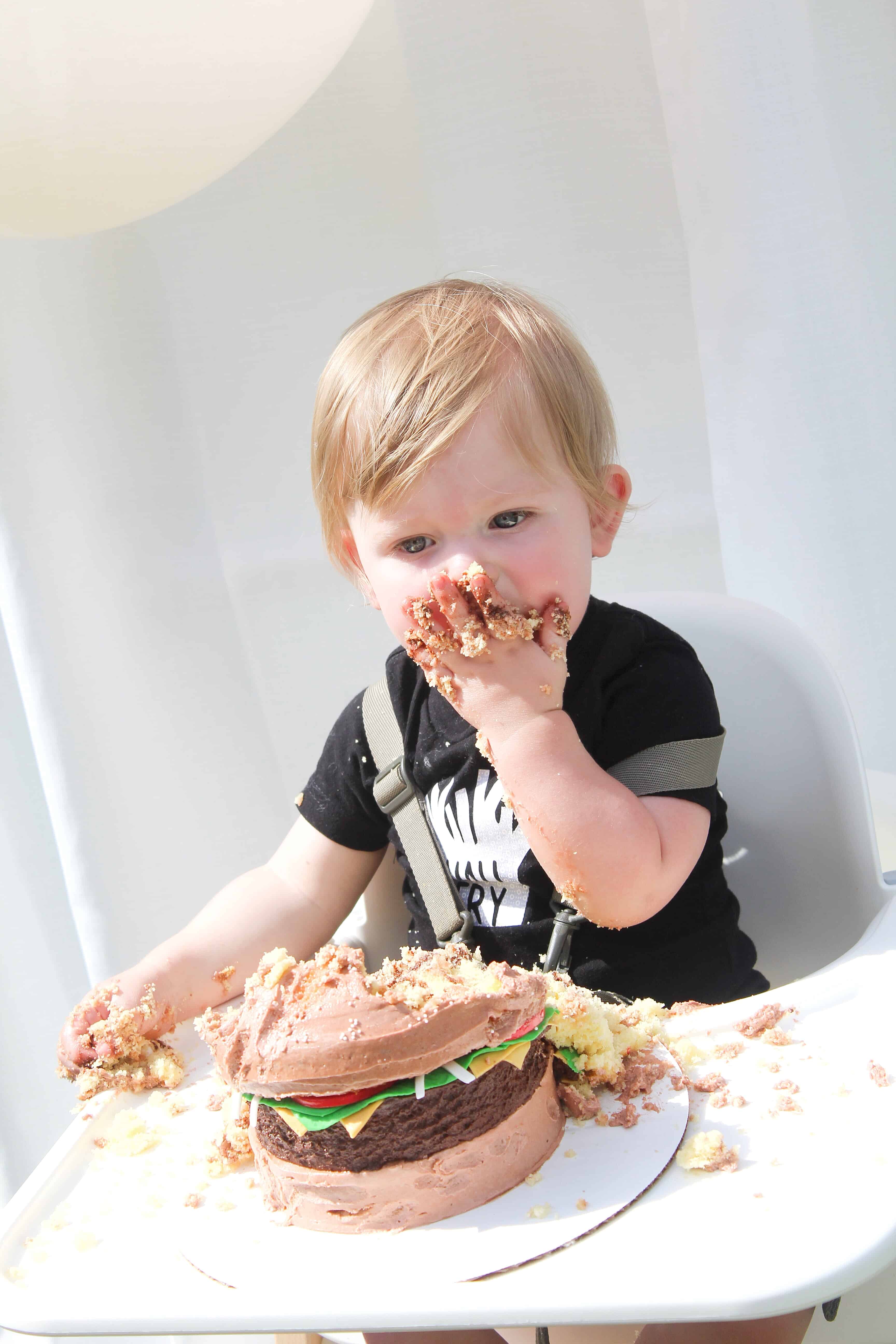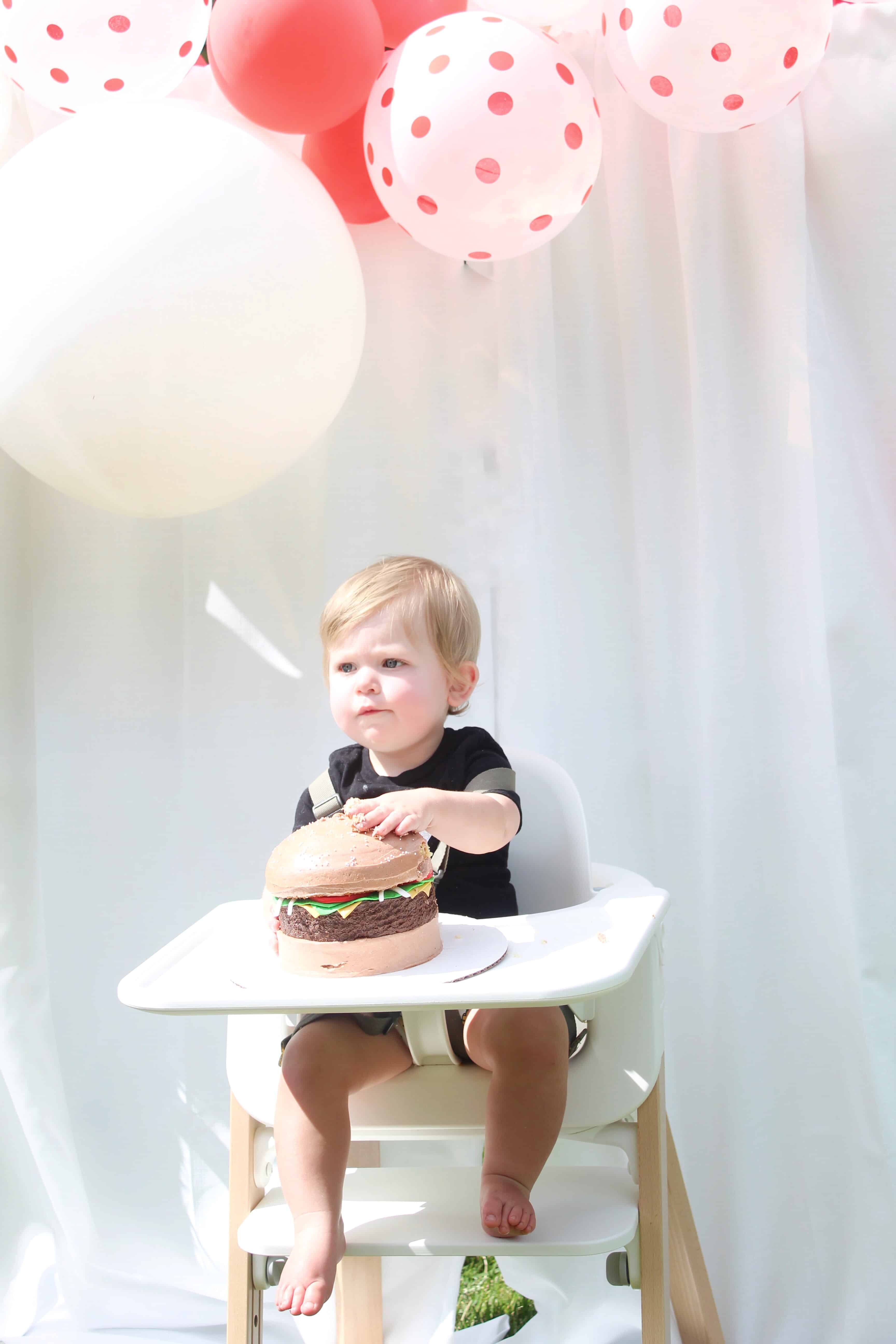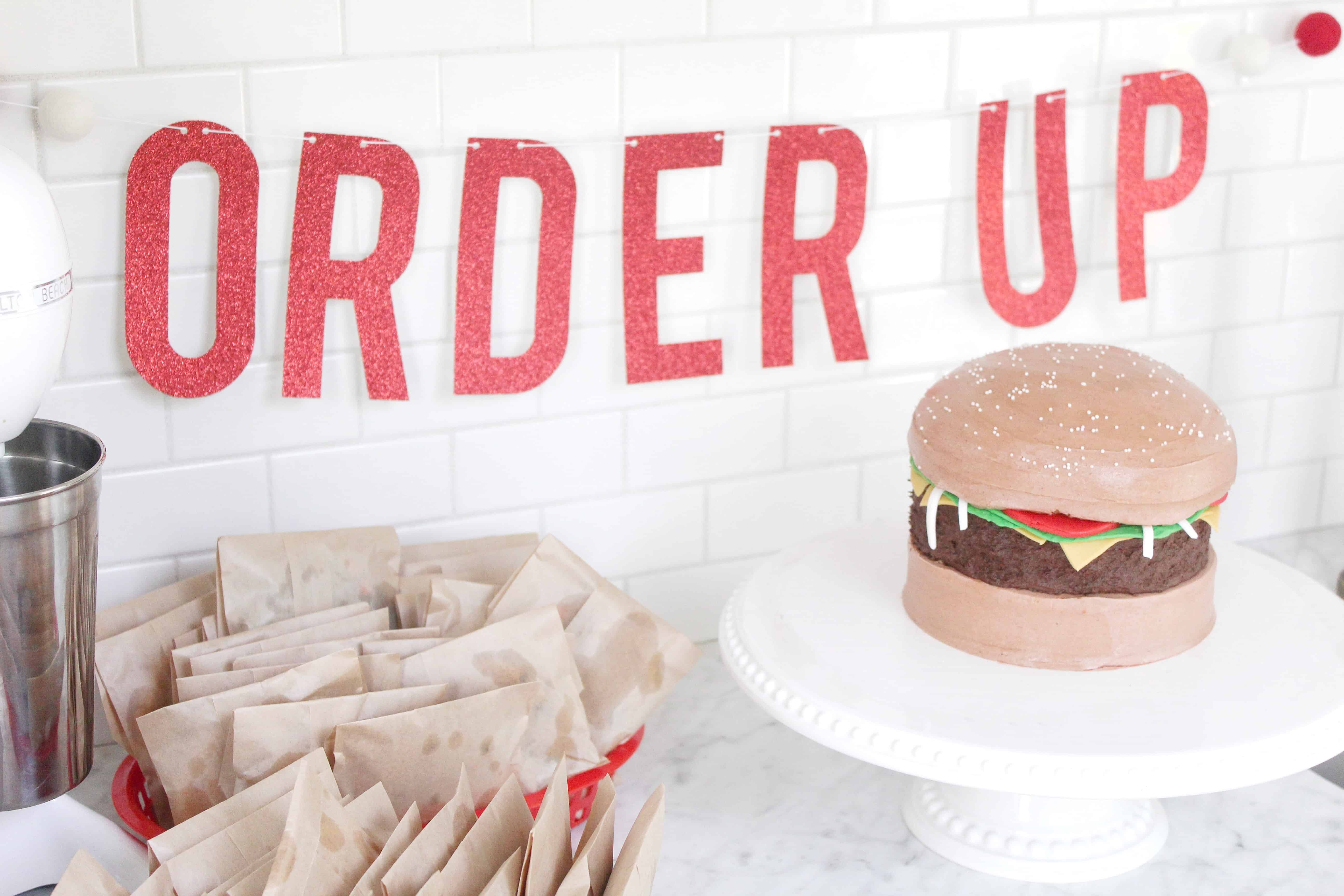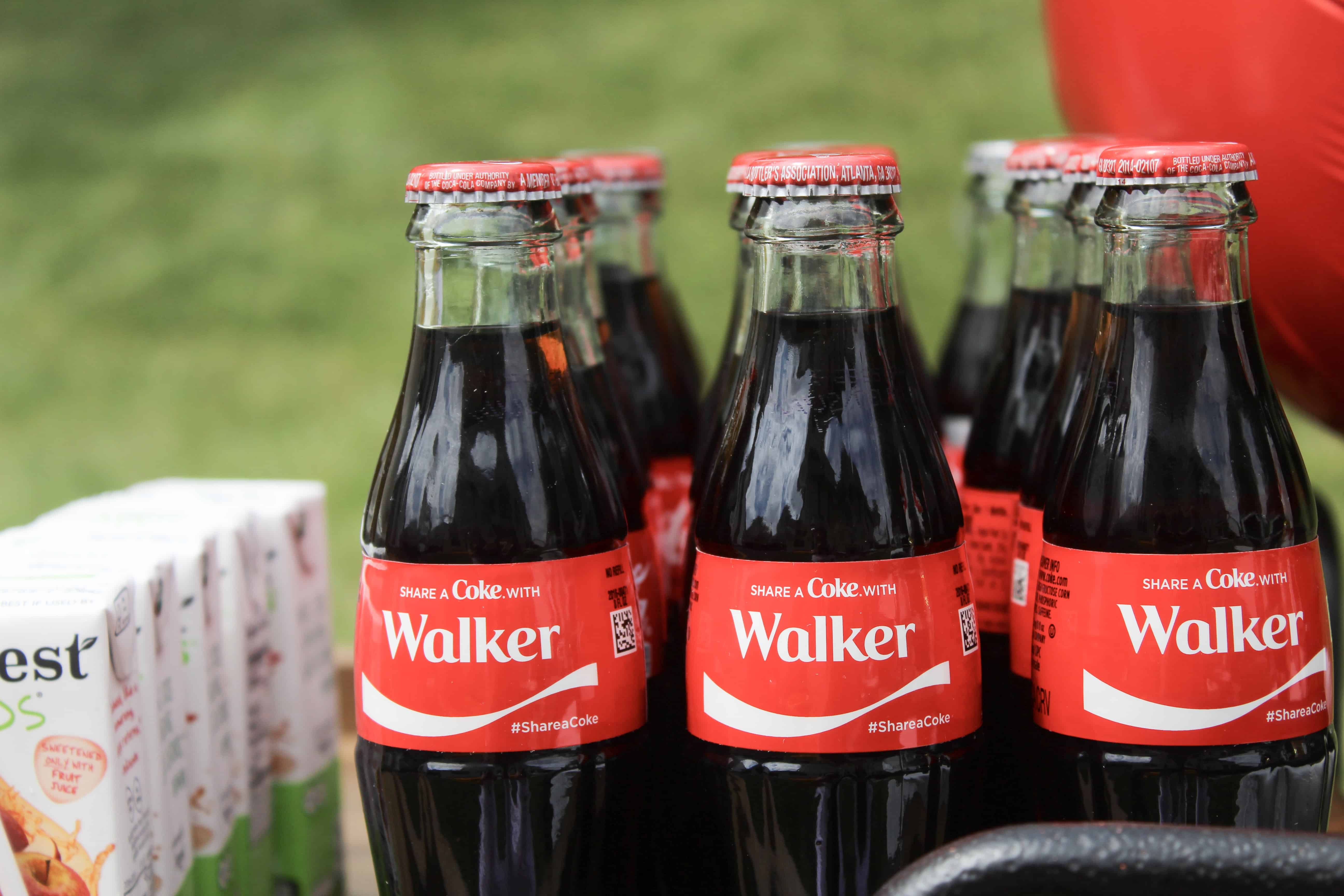 Pin the image below to easily find this post again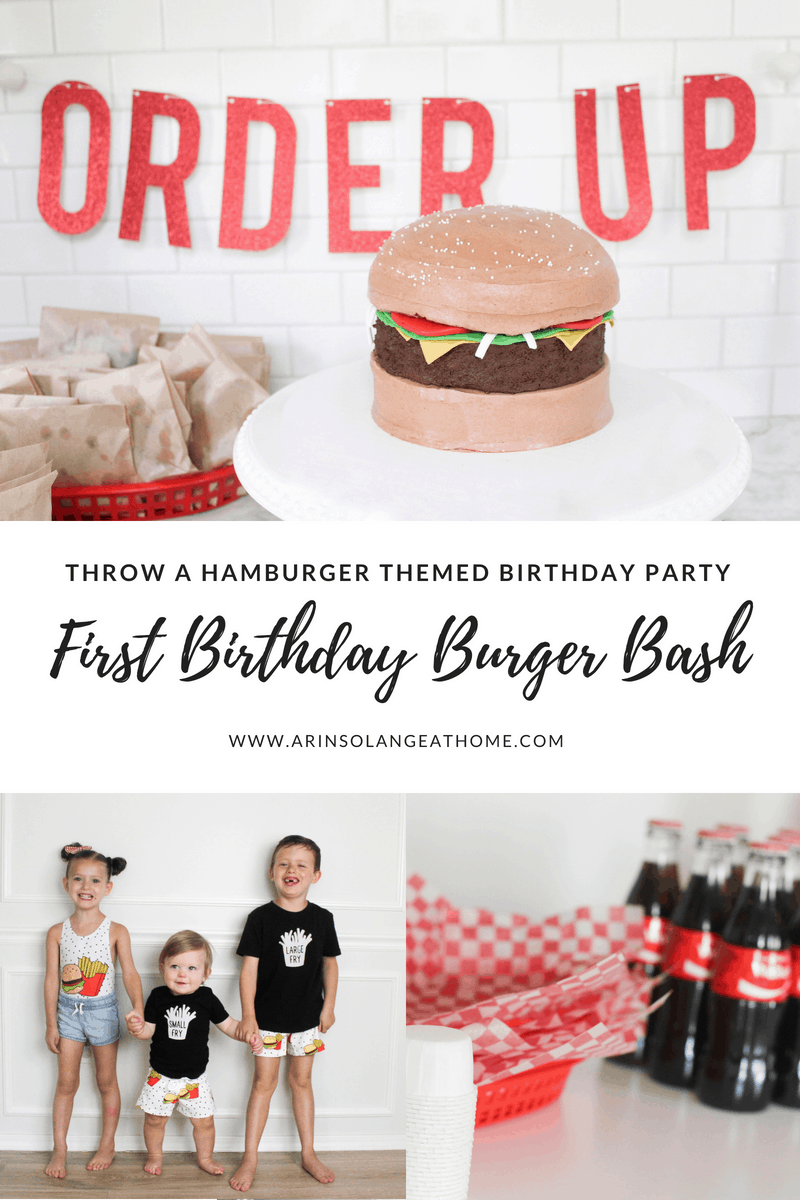 SaveSave
SaveSave