The fact that it has already been 6 months since the last One Room Challenge has me borderline mind blown, BUT here we are, and I decided to join in yet again so I could keep moving forward with this house! This spring I will be focusing on Walker's bedroom and I can't wait to show you the end results.
This post may contain affiliate links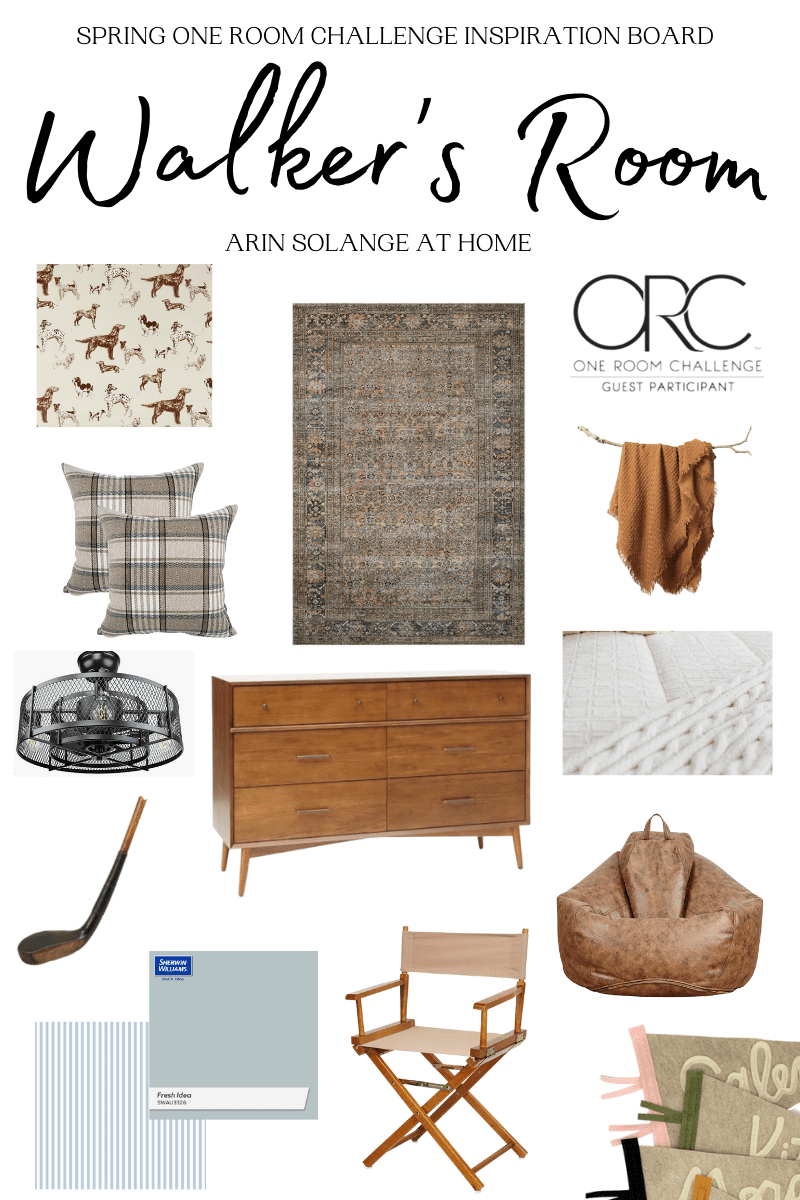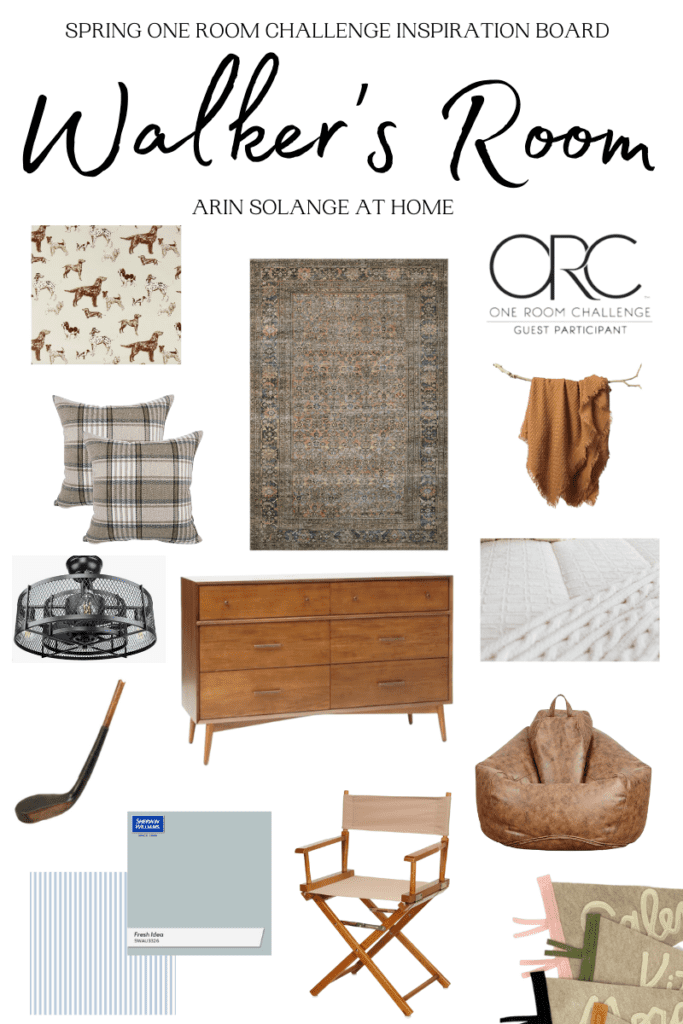 Walker's Room
1.5 years ago we moved into an 1860's home and we have been slowly but surely renovating and decorating each kids rooms. We started with the oldest and moved down…and well Walker is kiddo 3 in our line up and it is his turn.
I have been taking my time, knowing I wanted the kids rooms to be 'perfect' for them. I aim for smart organization and rooms that function really well for them individually, so that has taken time. For the next 8 weeks (but really hoping for more like 4 weeks) we will be focusing on getting Walker's room just right.
Overall Gameplan
For Walker's room I want a somewhat classic sporty look. I haven't fully decided how those details will play out because I tend to be late on the small items when I am decorating a room. (visual people let's raise our hands)
For the walls we are going to do a 3/4 high bead board in blue, and wallpaper on the ceiling in blue and white stripes. The bed will be built in in the same blue, and my hope is that it is a very 'moody' yet light and airy overall feel.
I am planning to add lots of pops of gorgeous woods and some warm colors, but may add in some additional color as time goes on.
Functional Additions
Walker loves to be in a 'cave' so his bed in itself is a functional piece. We also plan to make the bed open below to slide his Nugget Couch under for storage. We ordered a beanbag chair that can store all of his stuffed animals, and his closet will be transformed into toy and fun storage – because he is a hoarder.
We are also planning to add a built in desk to the room for a space he can use both now, but also grow into. Other functional choices will be done in electrical outlet changes and an added cage fan.
About the One Room Challenge
Before I leave you with this overall design board – I wanted to share more about what this 'challenge' is, and why I am joining in. The One Room Challenge aims to bring individuals together to cheer each other on while they finish a room.
The timeline is amazing and pushes you to finish the room, and seeing other people progress is a great motivator. You can see all the other participants here.
Other Posts You'll Love
Avé's Bedroom | Pink and Green Girls Room | Jack's Room
Pin The Photo Below for Later
Be sure to follow my progress on Instagram for this room, but before you go, pin the photo below!