Alright, so I am a list maker, a goal maker, and a planner through and through, so it's no surprise that I make all sorts of goal lists for the new year every December.  First up for this year was our 2018 Home Goals.
Our home isn't necessarily a fixer upper,  but we did buy it knowing there would need to be updates throughout. I thought I would share our plans for the house, as well as some "dream" projects that likely won't happen…but a girl can dream!
To see where the house was at move in, then at 1 year you can check out those posts, and I will be updating as the year goes on how this list is going. I can't wait to add a 2 year update on there!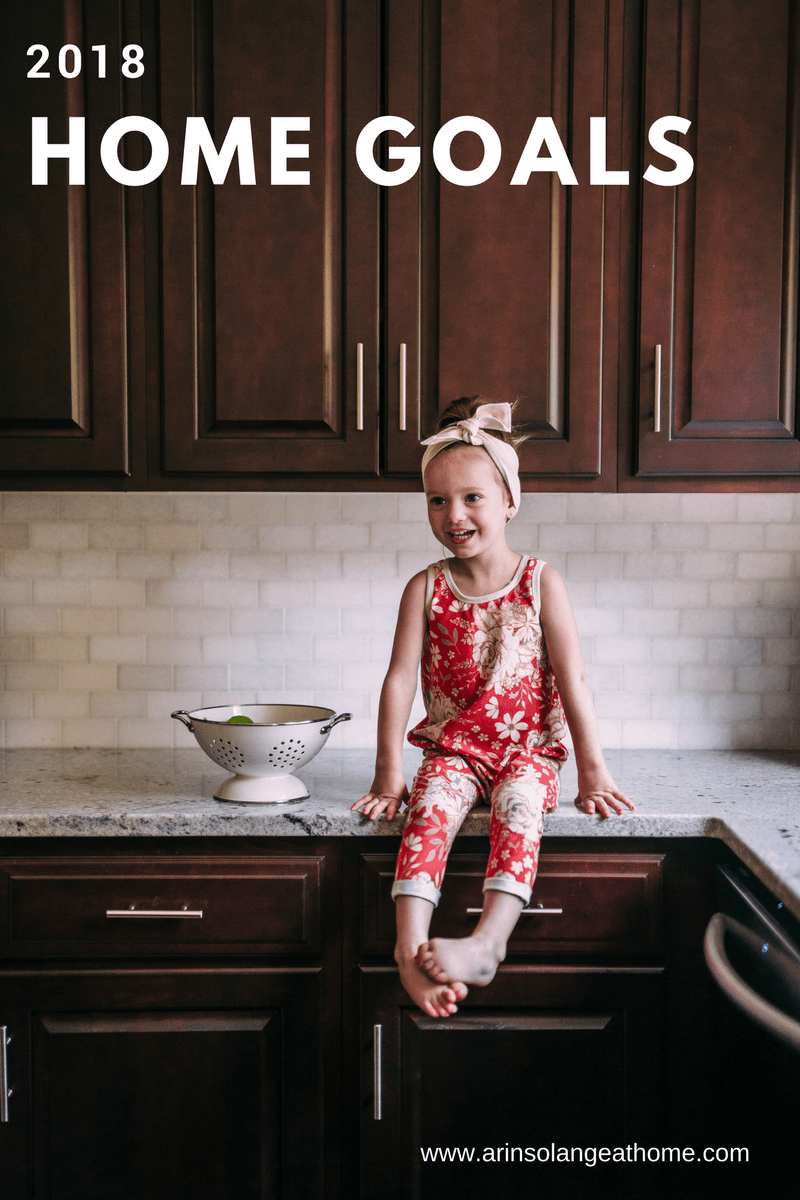 House Goals 2018
Main floor powder room – currently this is the only untouched area on the main floor.  I plan to remove the wallpaper, and either replace or paint the current vanity. New lights, New mirror, and DONE.
Basement Guest room – This also happens to be my office.  It needs paint, new bedding, and a super functional area of built-in desk and shelves.  It will be a project for sure!
Upstairs Gallery Wall – This is easy… Just needs to happen. I plan to do the same gallery wall as the one below, so that I can switch pictures from downstairs to upstairs.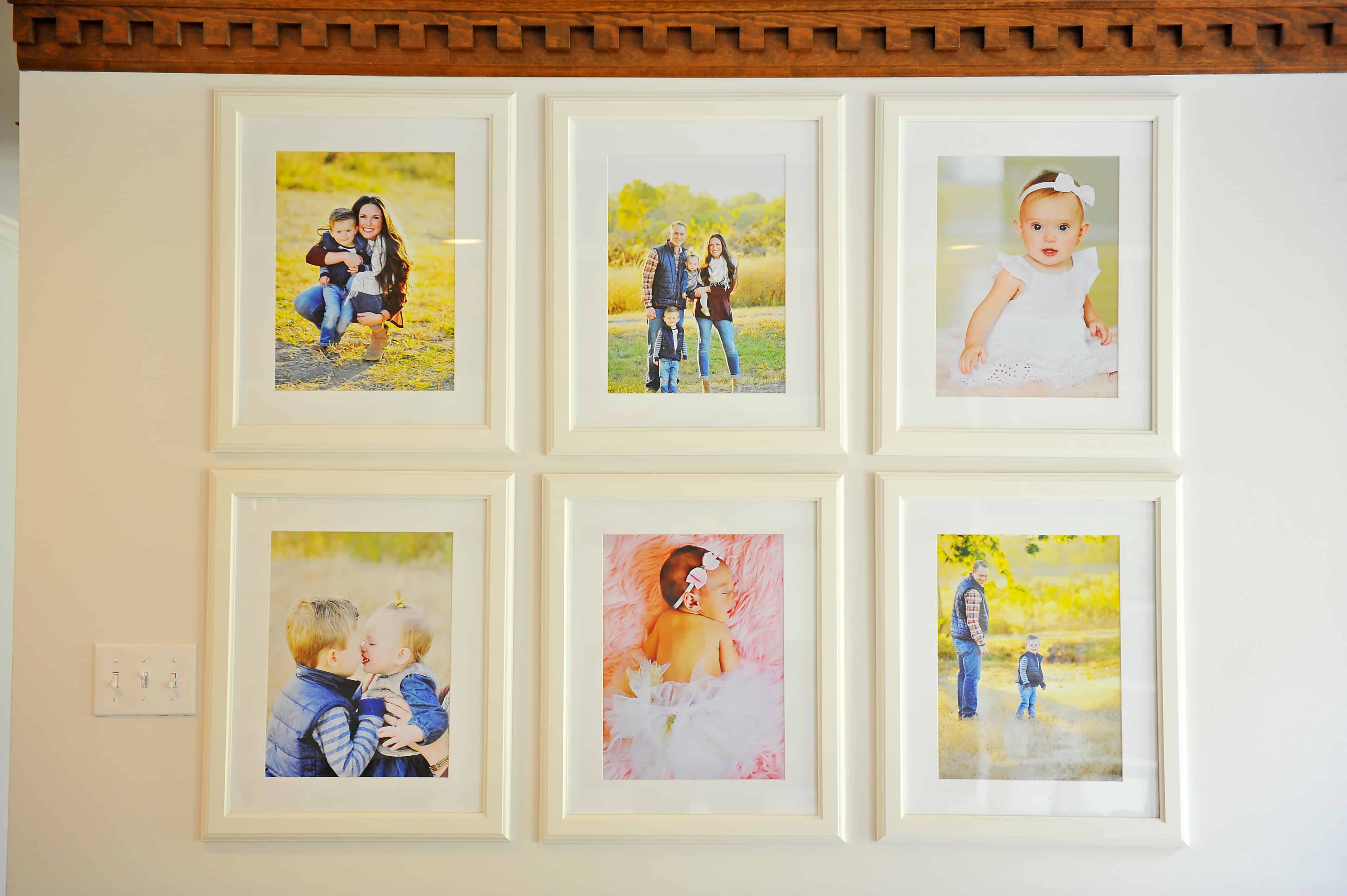 Master Bedroom – I just need to do the finishing touches and new bedding and this will be ready to go!
Finish garage and storage organization – Alright, this isn't glamorous, but its been a huge project for us this year, and I am hoping that come spring it will be done.  I think that having those areas functional and organized will help me a ton!
Dutch Door to Basement 
Lighting in office
Outdoor landscaping — or removal of landscaping rather
Command Center Wall in Laundry Room
Update Basement Bar area – The current backsplash and mirror is not my thing
New windows
Dream Projects
New Kitchen cabinets and sink
New Stair Banister
Butlers pantry 
Closet Library 
Are you a list maker or goal setter?  Whats on your list for the coming year with your home?  I can't wait for you guys to follow along and hopefully see most or all of these projects completed!
SaveSave