I know the holidays are fast approaching, and I think one of the hardest demographics to shop for are those expectant or new moms in your life.  Especially for those of you who haven't had babies, or maybe its been a long time, figuring out what they might want and actually use is tricky.  After having 3 babies in the last few years I thought I would put together a quick gift guide to help you pick some fun gifts those sweet moms will LOVE.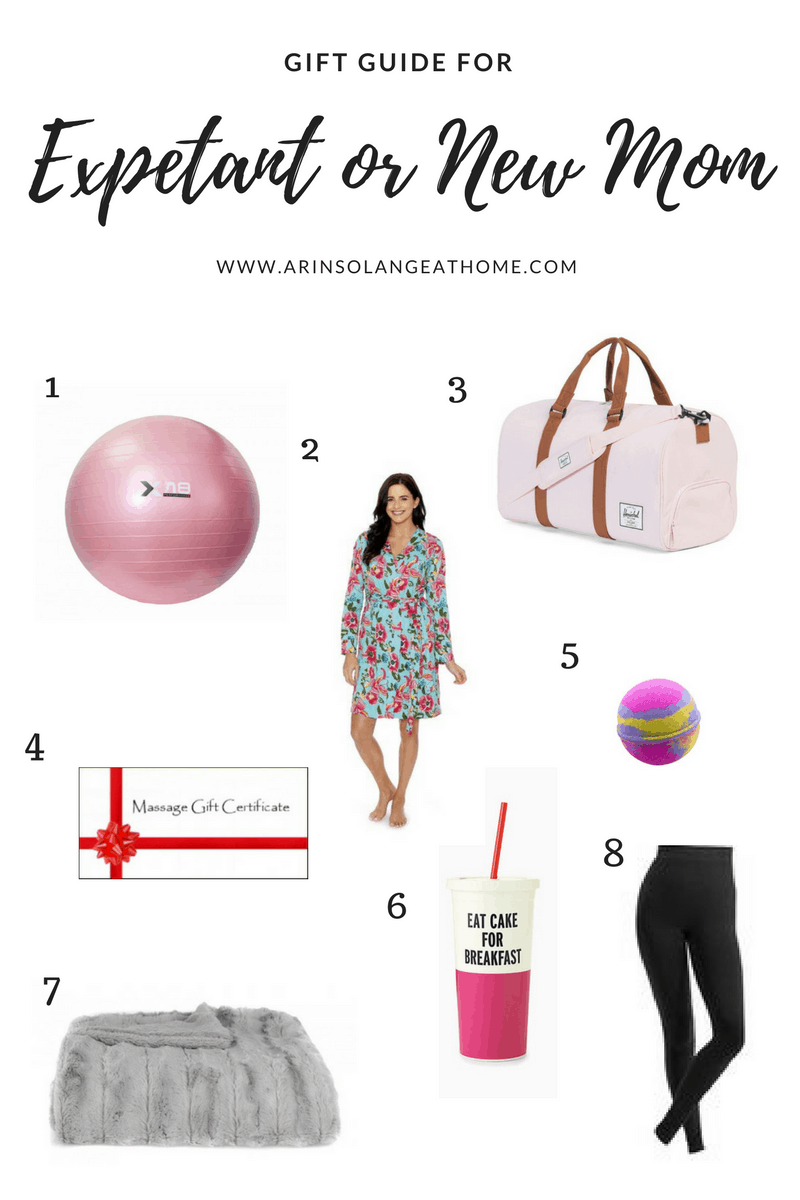 Balance ball – This is great for workouts while you're pregnant, but also amazing towards the end of pregnancy for back pain, and to help induce labor!
A Maternity Robe – Pink Blush robes are amazing and work during pregnancy, are super cute for labor and delivery, and still function great after the baby arrives!
A cute Duffel Bag – I know every time I had a baby I realized at the end of my pregnancy how much I wished I had a cute duffel to pack for the hospital, but at that point I never wanted that expense!
A massage gift certificate – normally I don't find gift cards to be super personal, but trust me – SHE WILL LOVE YOU!
Bath bombs – nothing better than a bath bomb and a warm bath on that aching body to relax.
A cute tumbler – She will be drinking tons of water, so having cute cups are always useful.
A great blanket – I personally don't think you can find a better blanket that a Saranoni blanket, and I think that anything that encourages relaxation is perfect.
Blanqi Maternity or Postpartum leggings – They will love you for these, TRUST ME.
I hope this helps, if you're looking for gifts for those mamas in your life! Happy Shopping
And if you're looking for other gift guides, check out my baby, toddler girl, and toddler and little boy gift guides.