This post is sponsored by Carter's; however, all thoughts and opinions expressed are my own.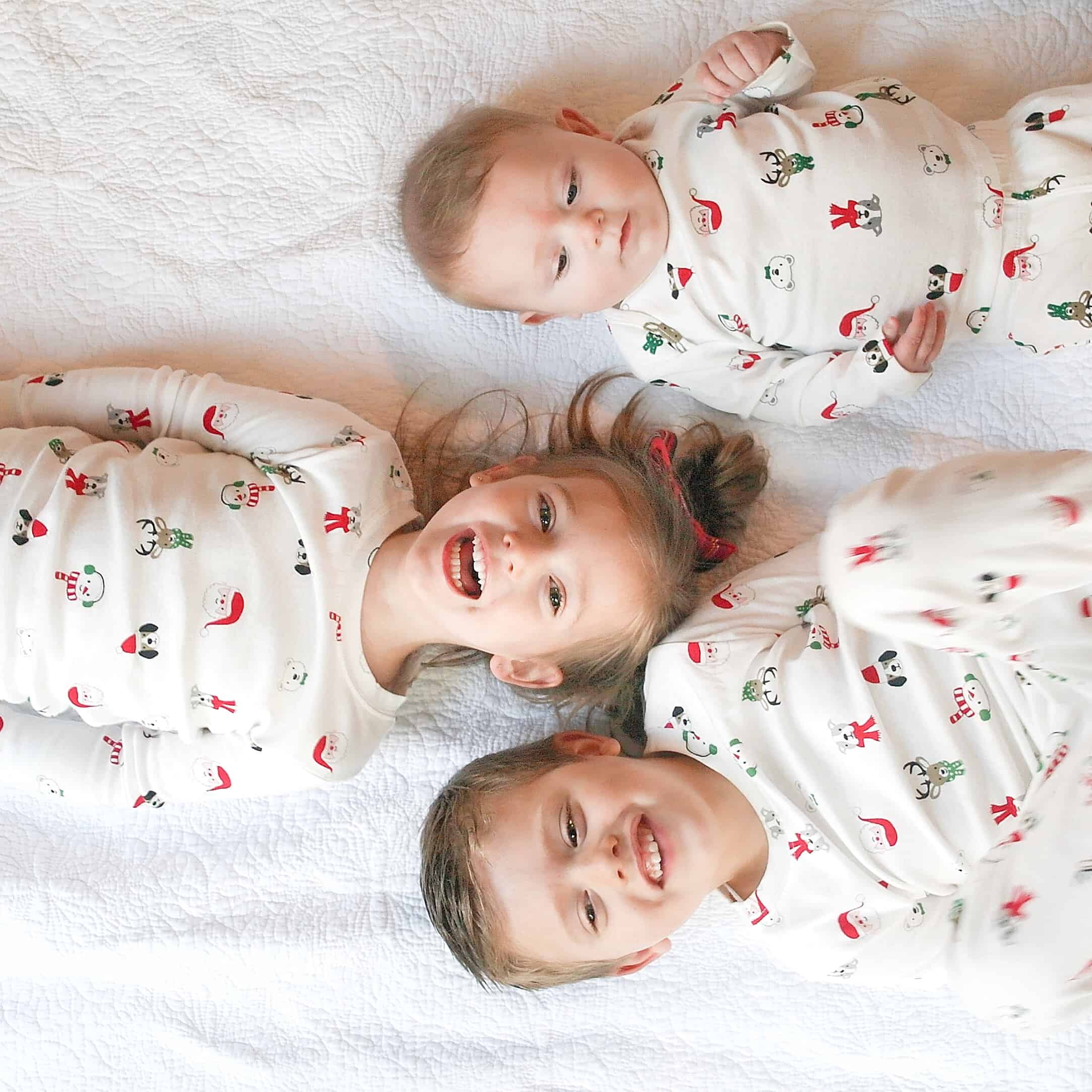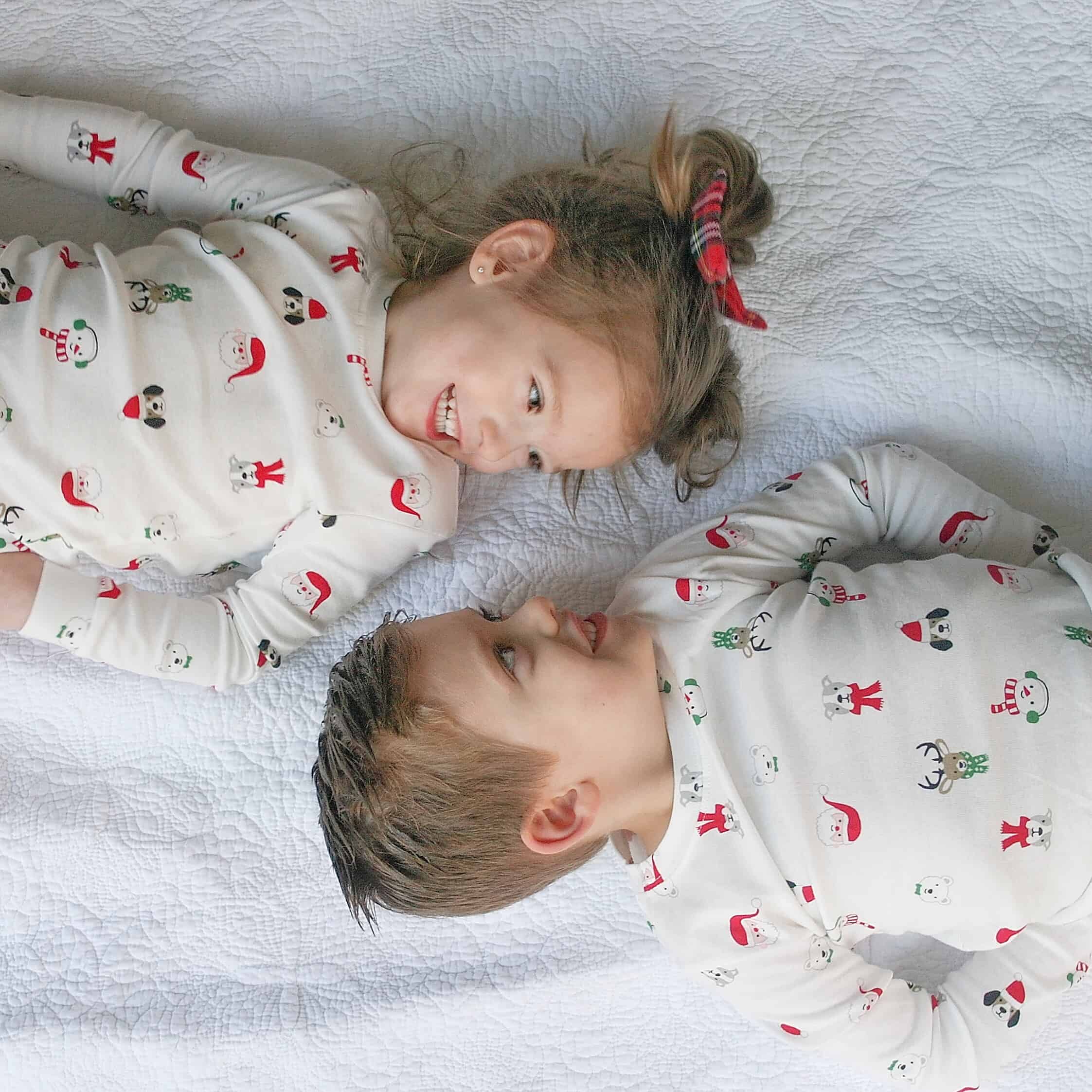 With the holidays fast approaching I can't wait to dress the kiddos up for all the events! We have family meals, dinners out, and even a fun train ride where they get to wear their PJ's in public!! I love that Carter's has so many options for the kids to wear for all the coming occasions, and at a price that isn't breaking the bank – because HELLO third kid. This mama needs affordable and cute! I plan to hit their big Black Friday sale starting 11/17 for even more PJ's and clothes for the kids! If you plan to do some Black Friday shopping in store, you can find a store near you, on their store locator!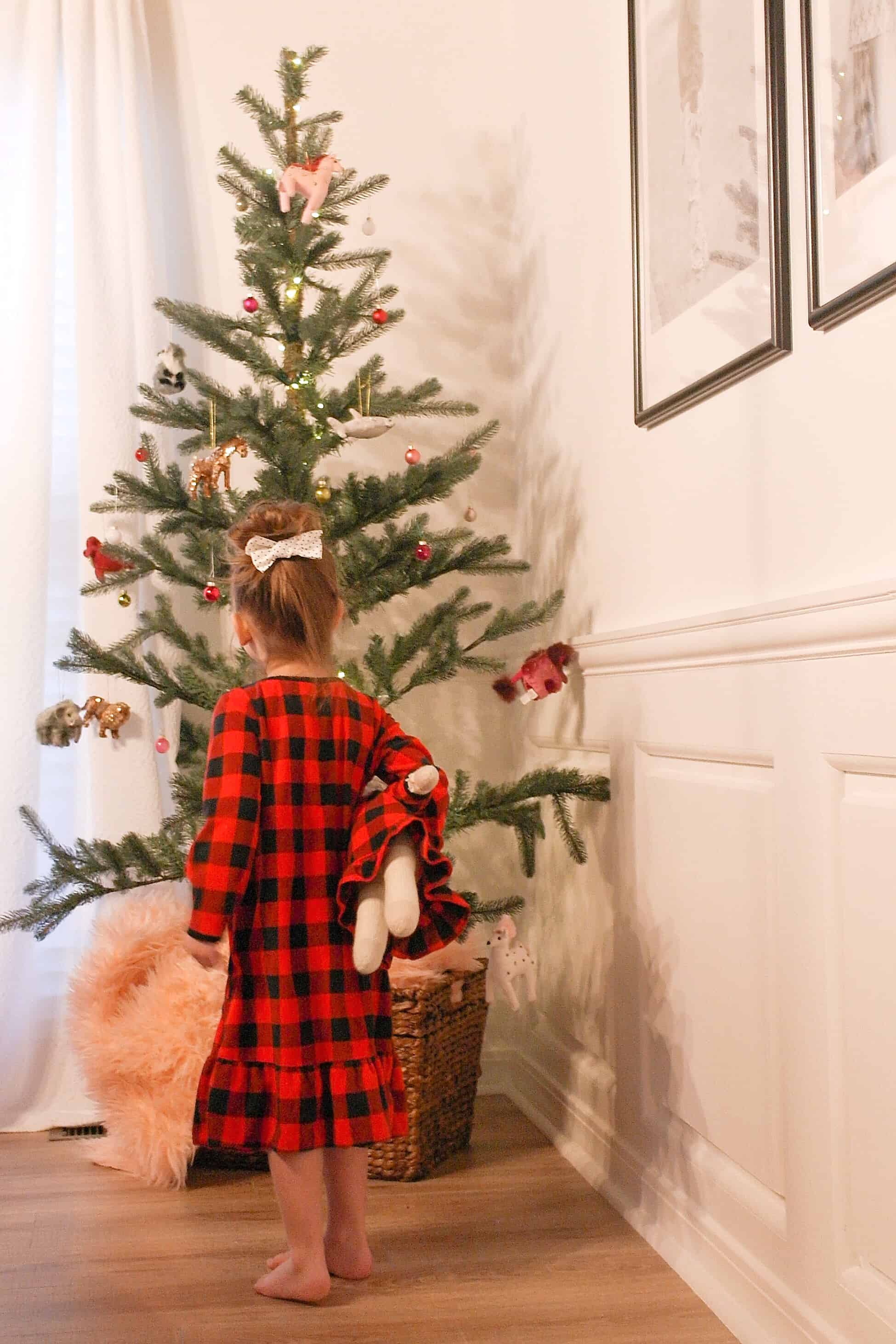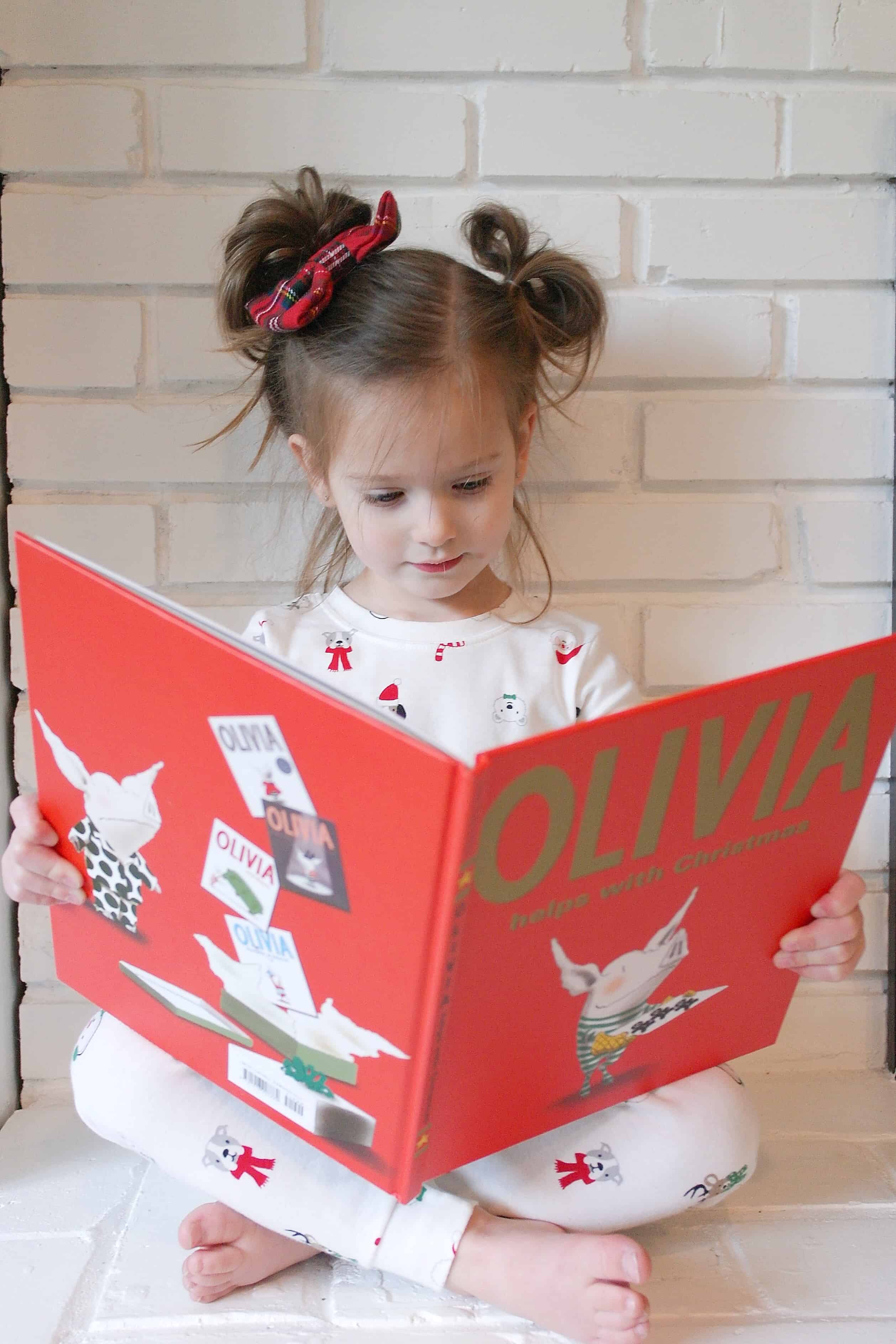 I am a sucker for matching Holiday Pajamas, but its a struggle to find boy and girl pajamas that match, in my opinion, so when I found these cute, comfortable matching sets for all the kids I jumped on them! How cute do they look all matched up (even if Walker isn't so great at those sibling pics yet). You can check out the Carter's PJ shop here, and Carter's believes all children deserve a good night, so they are partnering with Pajama Program, a program that provides children with new pajamas November 1st -31st. Customers can help by donating a new pair in store, or making a monetary donation at checkout in store or online. Carter's will match up to 100,000 pairs of pajamas, and I am thrilled to be supporting a company that's benefiting my local community in such a big way!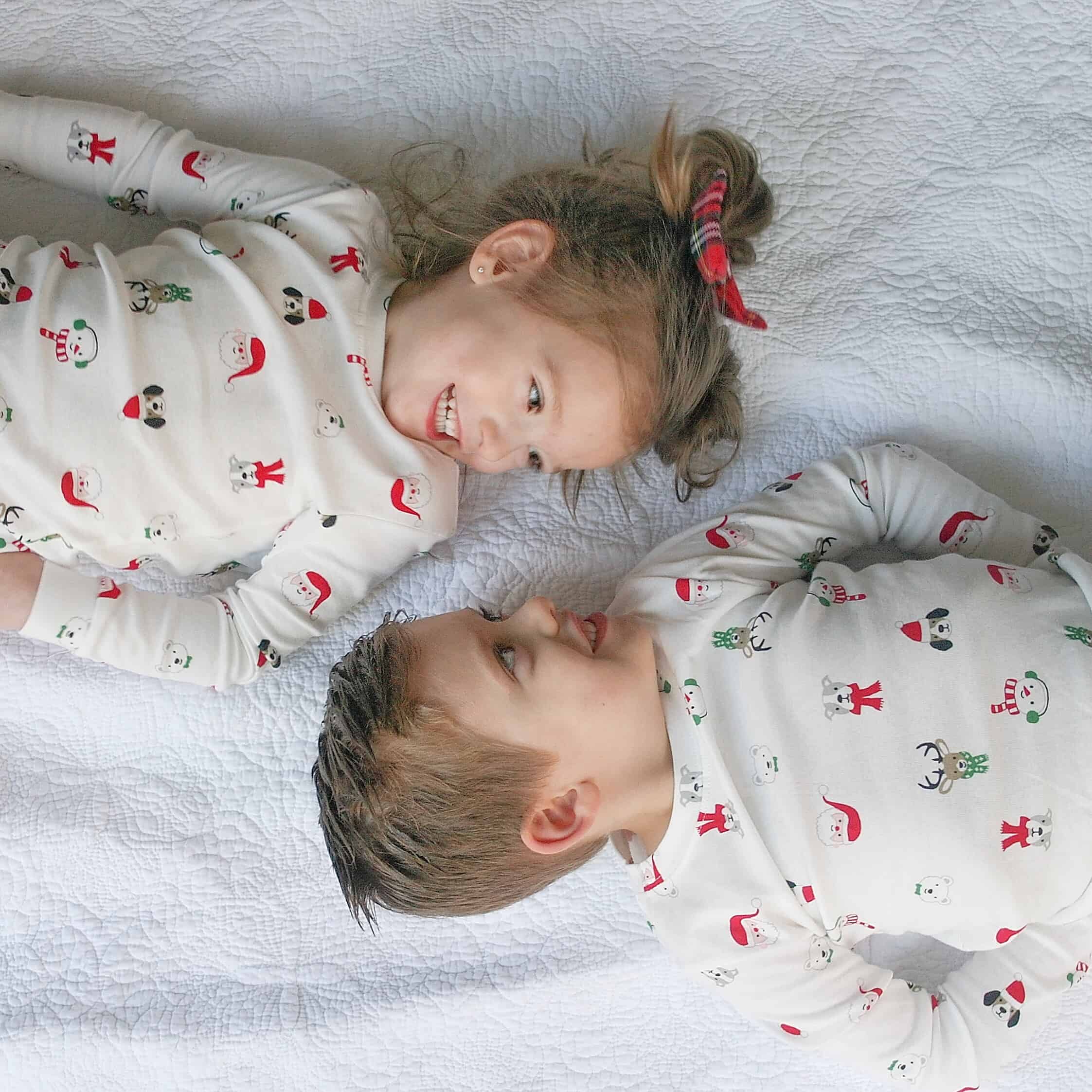 I also strive to find pieces for both of my big kids that can be mixed and matched, and are comfortable and stylish, so I headed straight to Carter's for all our Holiday Dressing needs. We got this cute sweater for Jack and this skirt (that I totally need in my size) from the Carter's Holiday Shop, and I can't wait for them to wear them in so many ways this holiday season! ha. For Walker he already lives in Carter's white onesies, so this addition of this adorable baby hat was perfect and still shows his cute festive side even in his car seat.
PS – When you're a kid, Holiday Clothes should definitely allow for all the leaf throwing and jumping!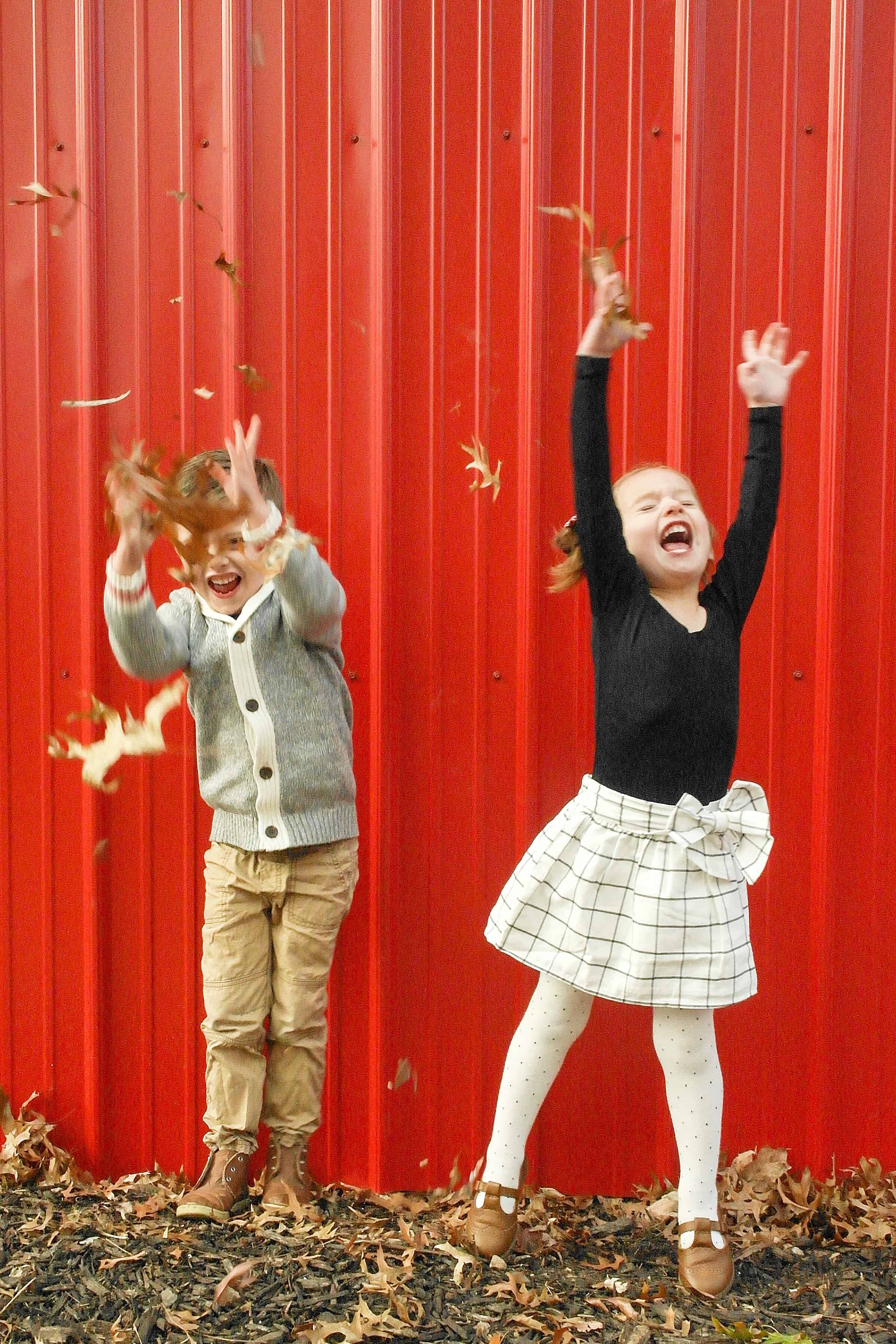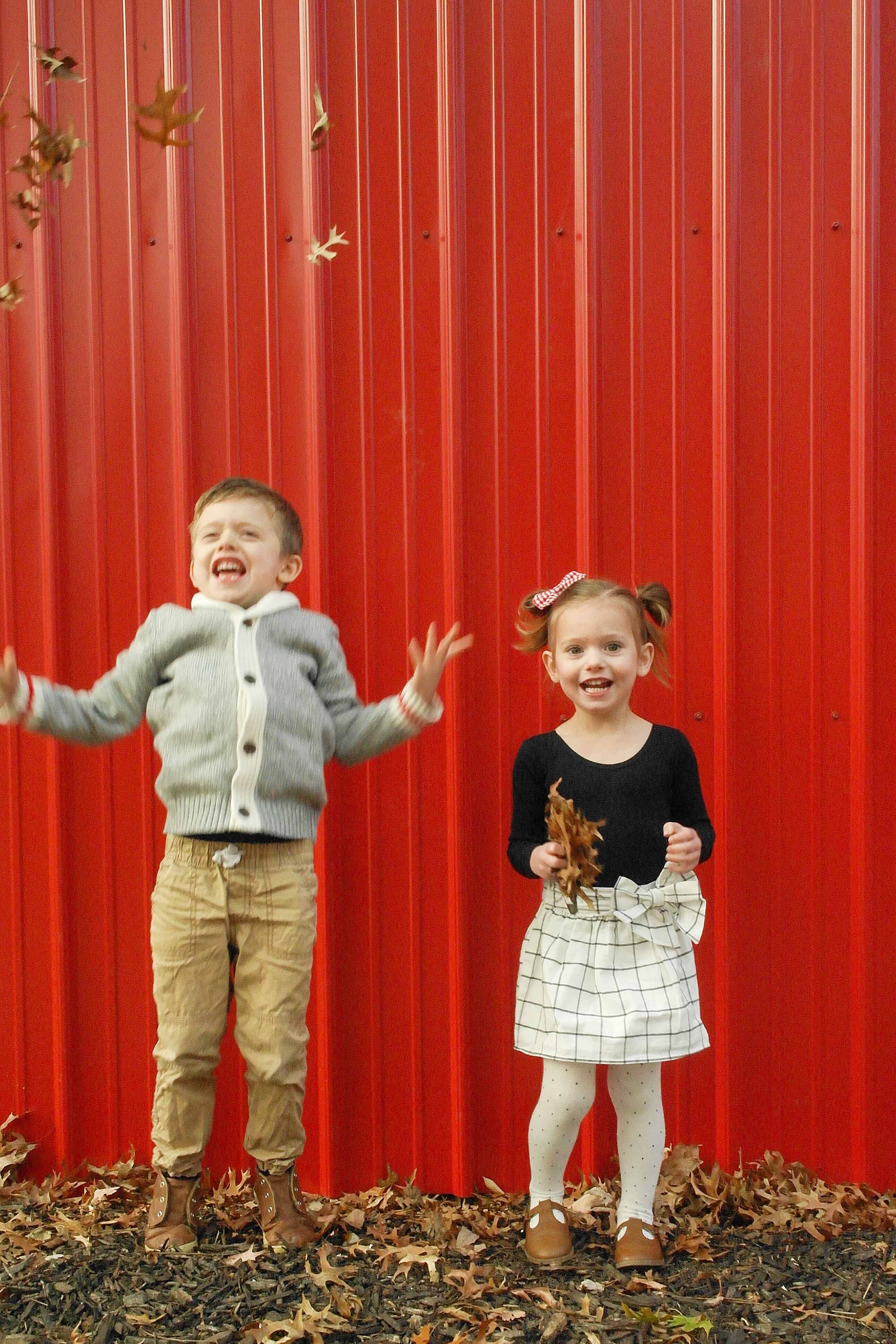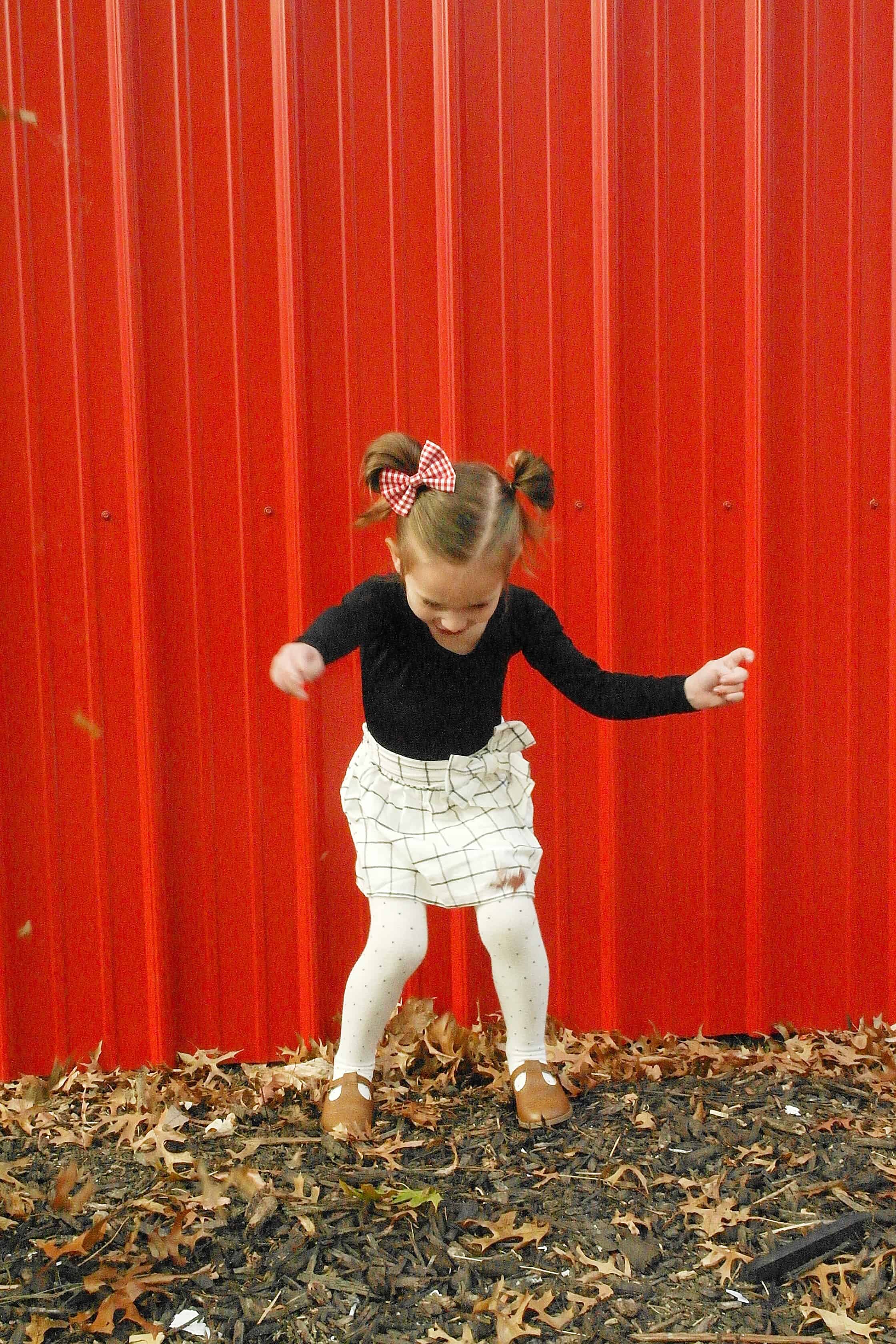 XO ARIN