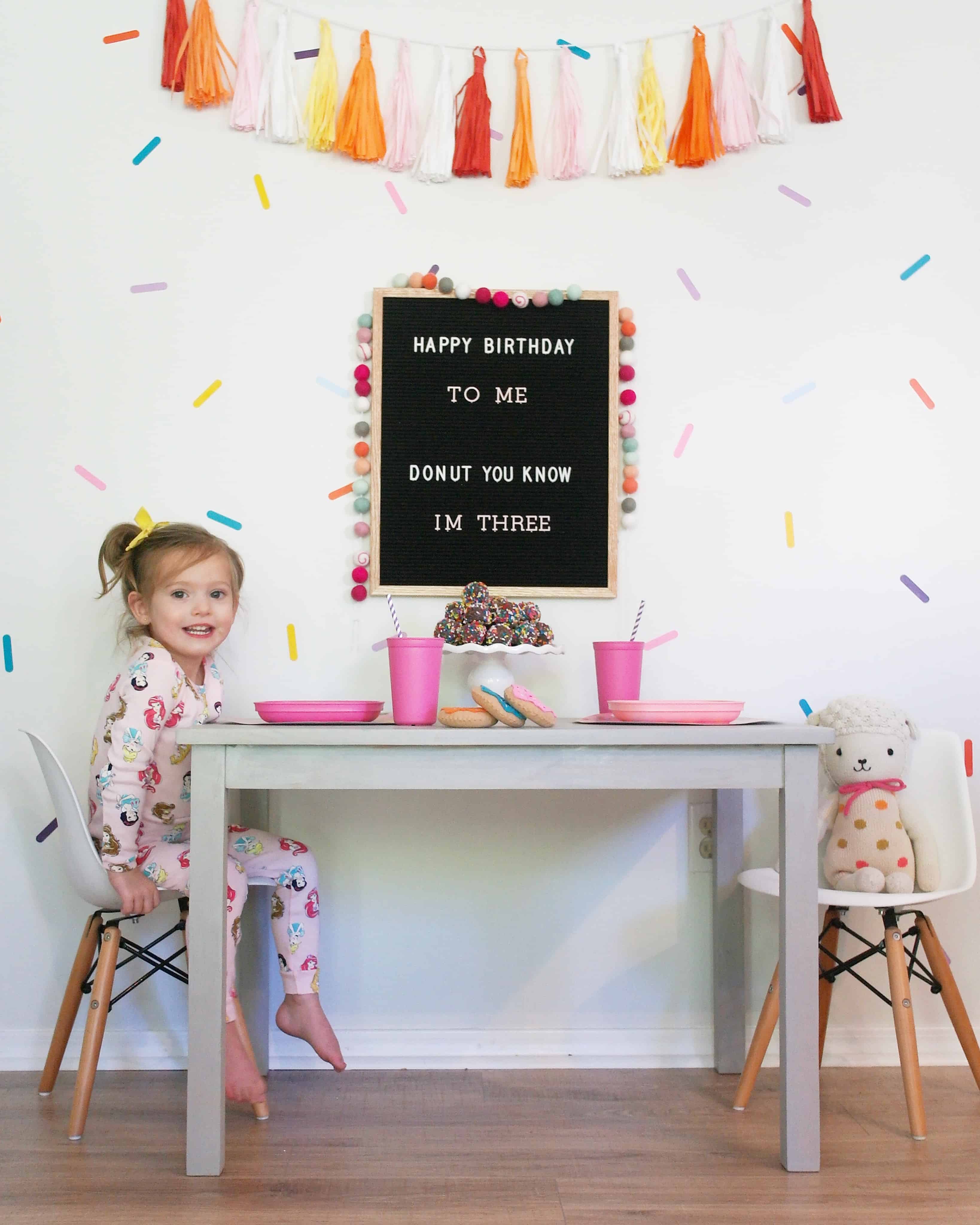 Incase you missed it on my Instagram, my sweet Avé turned 3 this past week, and I thought it would be the perfect time to talk about a few things she got, a few that will be making an appearance under the Christmas tree, and a couple of items she already loves!
This post contains affiliate links and product in exchange for review. All thoughts and opinions are my own. You can read more here.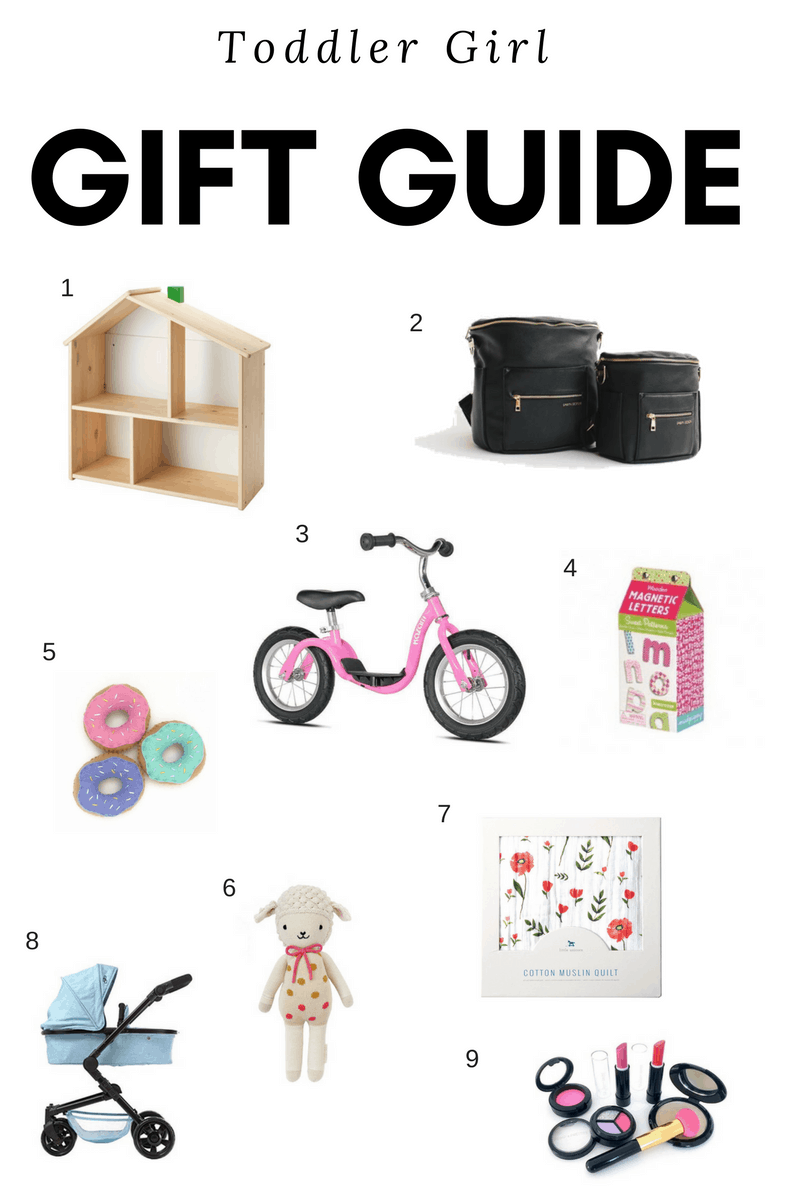 Toddler Girl Gift Guide
Ikea Doll House/Wall Shelf – We love this!! The kids can play with it for hours, and it's not an eye sore….that is a mom and kiddo win in my book haha.
Fawn Design Mini – Okay mama Loves hers, and I have been eying a second, but I think this Christmas a matching one for Avé will certainly happen! I love how functional these are, and the cute factor can't be beat!
Balance Bike – I love this one, and will definitely be getting one for Avé to keep up outside!
Magnets – These are our Favorites, but all in all I Love having magnets like this and they make the perfect little gift for kids. You can see how we use them and store them here.
Felt food – Okay seriously, this is the cutest stuff you will ever see, and she even got a felt pumpkin spice latte.
Cuddle and Kind doll – She got Lucy for her birthday, and there are some cute new ones that need to come home for Christmas. If you haven't heard of Cuddle and Kind, they are the cutest, softest stuffed animals and for each one you buy, they donate meals to children!!
Little Unicorn Blanket – Avé loves her Little Unicorn quilts, and I am pretty sure as long as new prints are coming out, we will continue to bring new ones home!
TrioKid Stroller – I LOVE that this stroller folds up and it will be a must have for Christmas this year!
Primp and Pretties makeup – girlfriend loves my makeup, so some play makeup of her own was a MUST, and she LOVES all her cute stuff from Primp and Pretties!!
What are your go to gifts for Toddler girls? With a birthday in October and Christmas coming I can always use other ideas!!
Arin
SaveSave