Buying for Little Boys
Christmas is around the corner and I have been trying to come up with some gift guides for everyone in your life! This round will be for toddlers and young boy gift guide. I am basing this off of Jack, and things he loves now and has loved for the past few years!
One thing that I have learned over time with my kids is that: A – less is more, and B – I am better off getting them similar items in many categories so there are less arguments. So if you have boy girl siblings and are looking for great gifts that they can share this is a great place for you to start, and I will link the guide to my girl guide next week, and here is the baby guide if you have a babe in your life!
this post contains product in exchange for review and affiliate links. All opinions are my own – read more here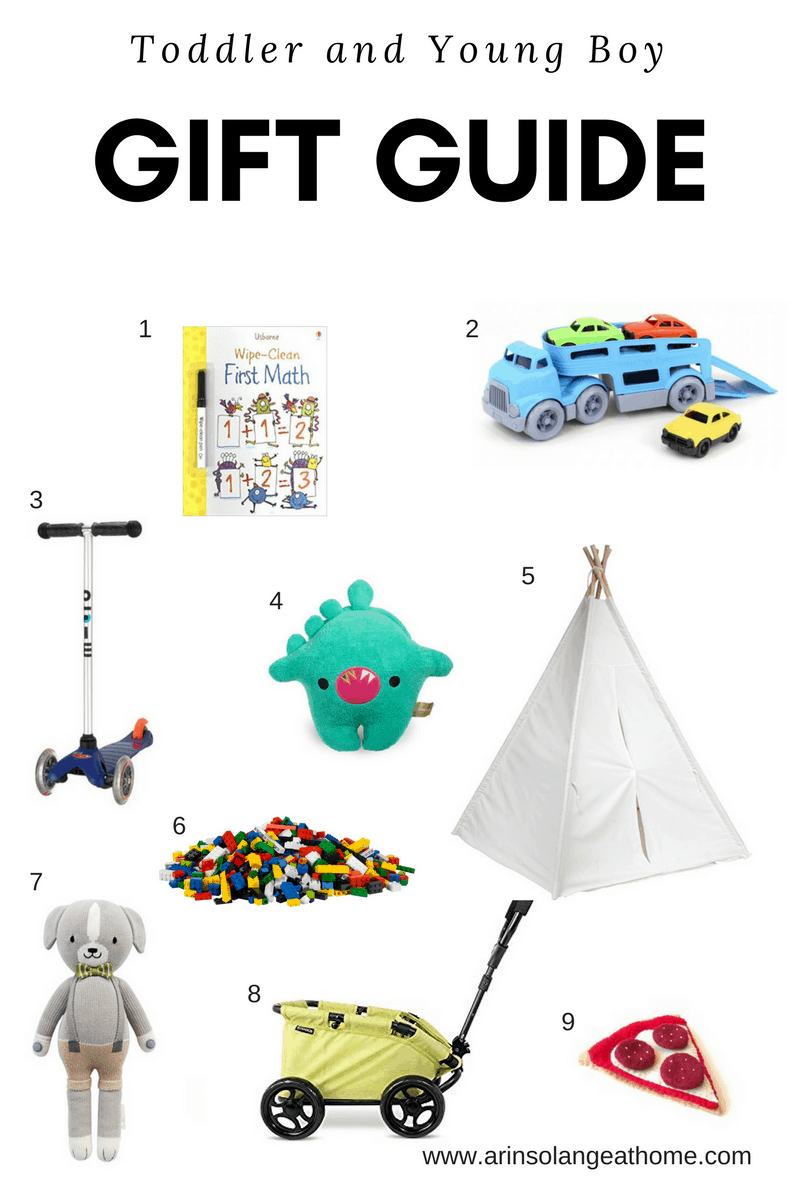 The Gift Guide
XO ARIN