Jack is crazy about the art easel at school, so much so that he hated to share it during free time because it was one of the few things he couldn't also do at home. I wanted to come up with a DIY wall mounted Easel for him, but had to do some thinking on how to make that happen.
For Jack art seems super therapeutic, and a way for him to really express himself, and we LOVE to support that. We own an art easel but we mostly use it outdoors for paint in the summer because it is so bulky that we don't have space to have it out constantly.
So when we started to decide on Christmas presents I came up with the idea of mounting an easel on the wall for him, and the DIY wall mounted Easel was born.
DIY WALL MOUNTED EASEL
If there is one thing I am passionate about, it is that your house can be beautiful and put together, and your kids can still have so much fun growing up in a fun house! I think if you find ways to embrace their needs in your home you will find everyone will be so much happier!
When you're done reading this post be sure to check out this post with my most popular IKEA hacks so you can grab the supplies for the rest of them while you're there!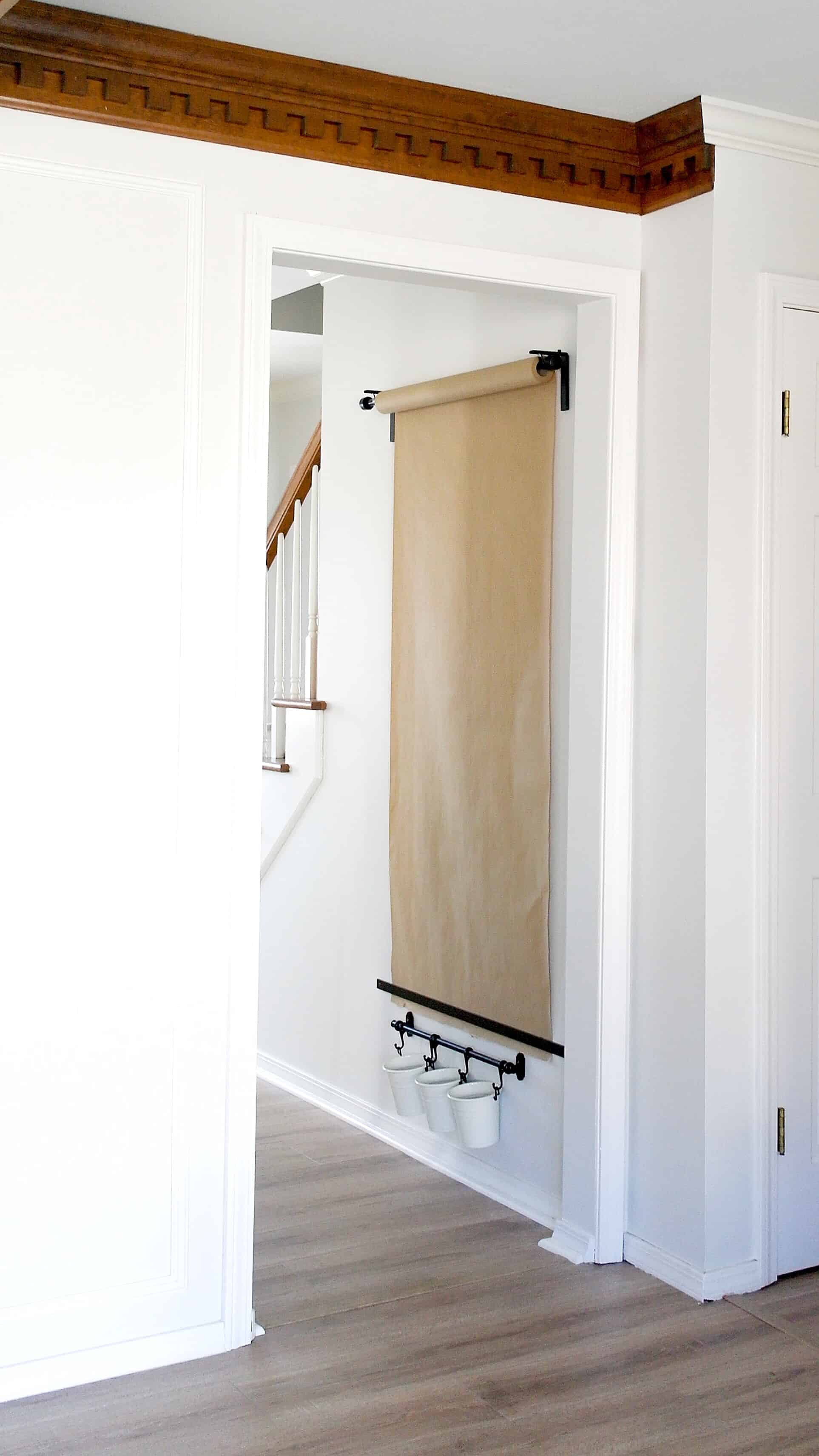 When I was researching this project I found a few inspiration posts and kind of just mashed them all together. This is ALL accept one piece of wood an IKEA hack, and who doesn't love those?
What you need:
1 RACKA Curtain rod in 28-47 inches – $1.99
1 Set Raffig Finials – $2
2 BETYDLIG brackets – $1.50 each
Roll of Kraft paper – I chose to use the brown Kraft paper, but you could use white!
1 piece of wood 36 inches long (from craft store) -$2.99
Black Spray paint for wood if you would like
Optional for the marker baskets:
1 Black FINTORP Rail –$9.99
3 FINTORP Utensil Holders – $6.99 Each
1 Pack FINTORP hooks – $2.99
Instructions: (SO EASY)
FIRST – if you are painting the wood piece black, paint that and allow it to dry
Hang your curtain rod – hang at whatever height you would like and I hung mine roughly 32 inches across. The paper roll that I ordered (linked above) is 30 inches wide, which is where I came up with that width.
Put your paper roll on your curtain rod.
Hang your Wood piece with two screws at the end. HAVE YOUR PAPER BEHIND IT when you hang it. When you screw them in, don't screw them all the way. You want to allow some slack for the paper behind the wooden bar!
Hang the bar with buckets if you so choose.
Those instructions are really simple, because you guys, this project is VERY simple. I love that this DIY wall mounted easel is such a simple yet good looking aspect to our home, that allows the kids to have fun and not disrupt the flow of the house.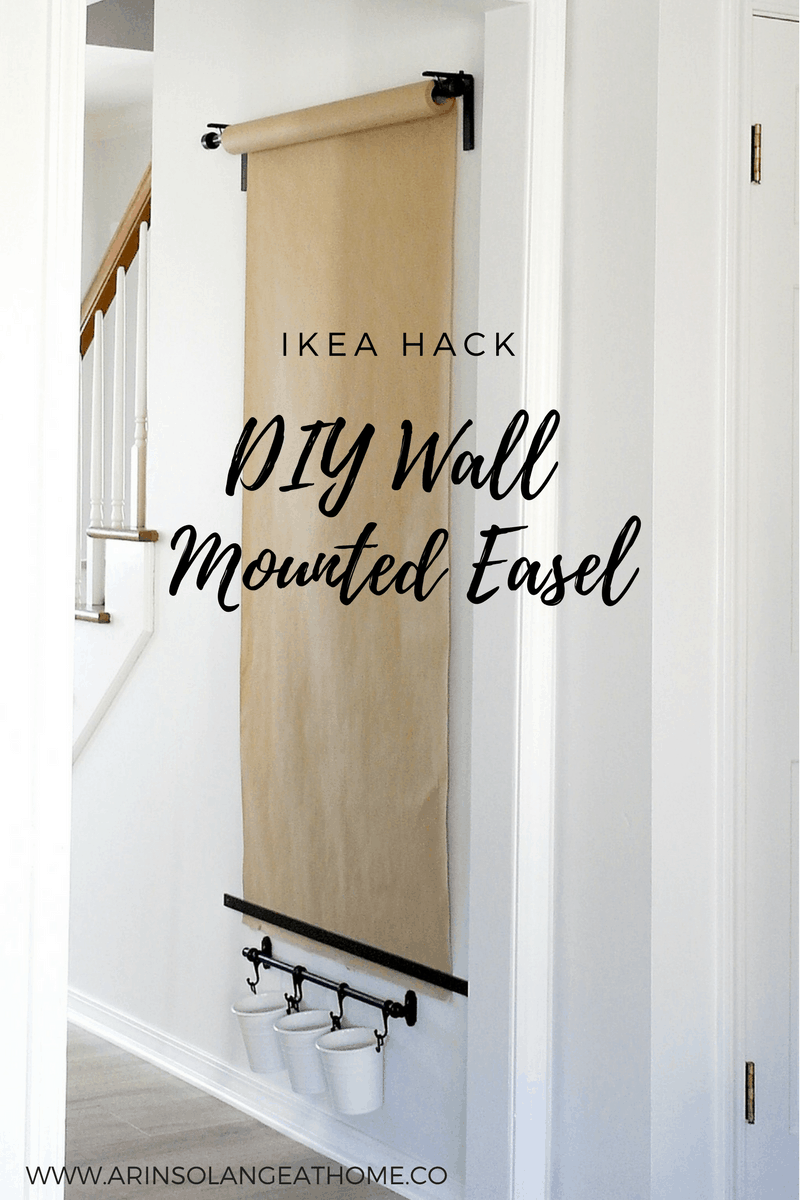 Again, make sure you check out the rest of my IKEA hacks here!!
SaveSave
SaveSave
SaveSave